---
Those who frequent Flemingdon Park Golf Course will soon have to find a new spot for a tee time.
An application filed earlier this month by a development group known as Don Valley Trails Park Holdings details plans to transform around 95% of the North York site into 40 acres of publicly-accessible parkland. The remaining 5% is to be occupied by four residential towers, between 42- and 56-storeys in height.
Municipally known as 155 St. Dennis Drive in the neighbourhood of Flemingdon Park, the 169,361 sq. m privately-owned golf course has been around since the early 1960s. Although avid golfers may baulk at its demise, it's hard to fault the particulars of the proposal.
The development is expected to add 2,170 residential units to the neighbourhood, spread over 135,413 sq. m of residential gross floor area (GFA). Around 5% of the residential GFA will be dedicated affordable housing units.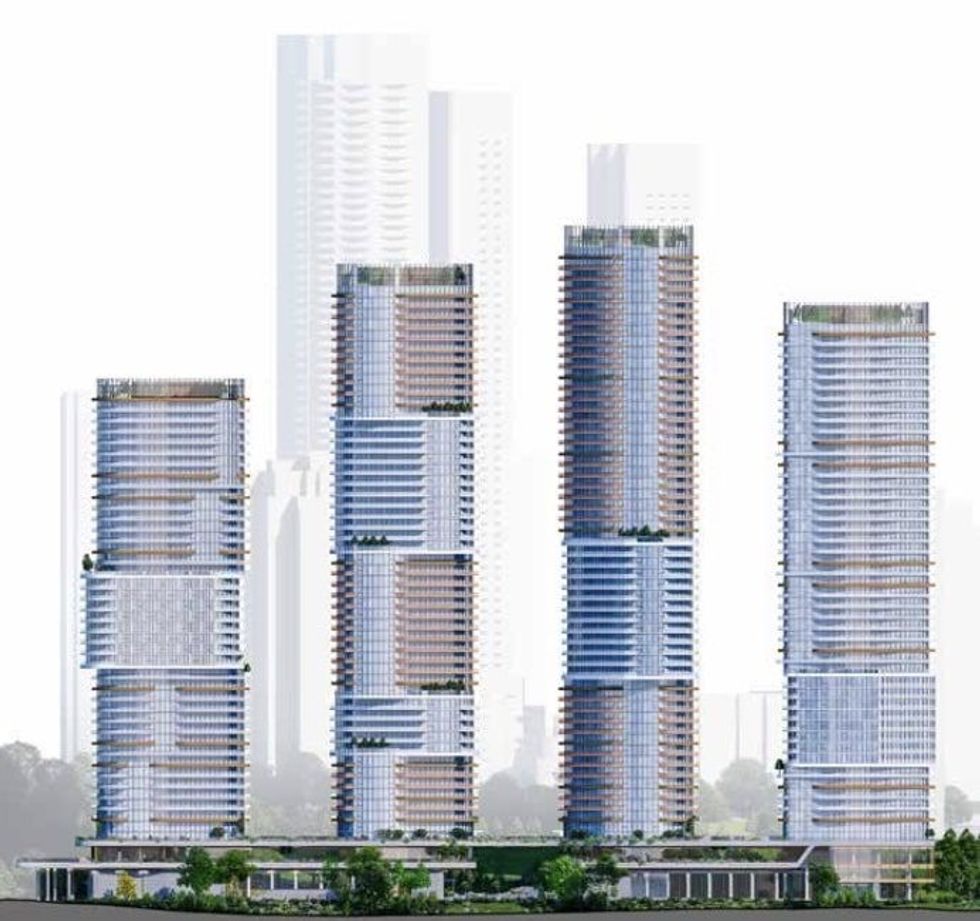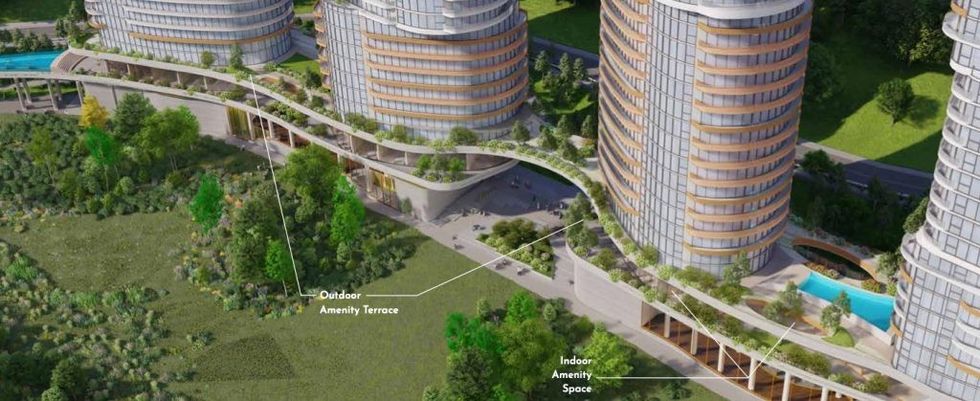 4,460 sq. m and 4,167 sq. m of indoor and outdoor amenity spaces are proposed
Indoor and outdoor amenity spaces, cultural programming space, and four levels of underground parking have also been proposed.
"This once-in-a-generation public land contribution provides an opportunity to enable the ecological restoration and stewardship of the Don River and Valley, extend the Don Valley trail network, and create new recreational, cultural, educational, and Indigenous place keeping opportunities," reads the planning rationale prepared in support of the application.

Views of the central "landscape gateway"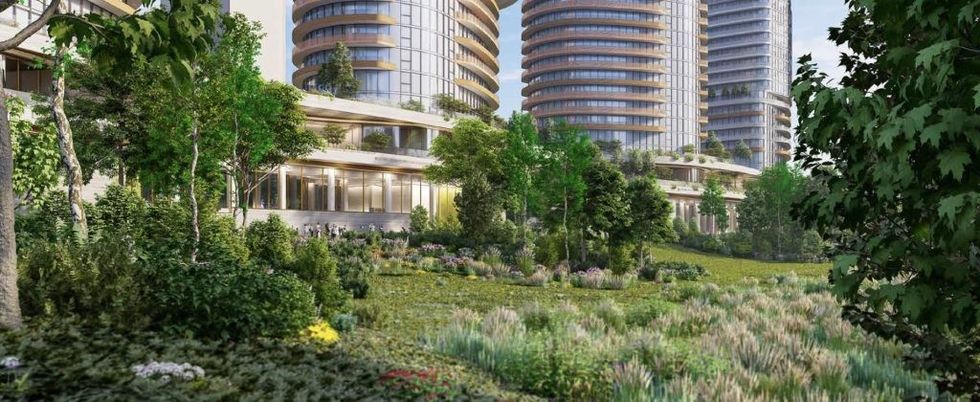 New public open space south of the proposed development
The subject site is located within the "Forks of the Don" -- defined as "a unique urbanized area wedged between the East and West Don Rivers that features a ravine and open space network," including E.T. Seton Park, Sunnybrook Park, Flemingdon Park, and Charles Sauriol Conservation Area.
The area is also home to numerous regional and city-wide destinations focussed on arts, culture, science, and education, including the Ontario Science Centre, the Aga Khan Museum, and the Japanese Canadian Cultural Centre. The site will be served in future by the Wynford Stop of the Eglinton Crosstown LRT.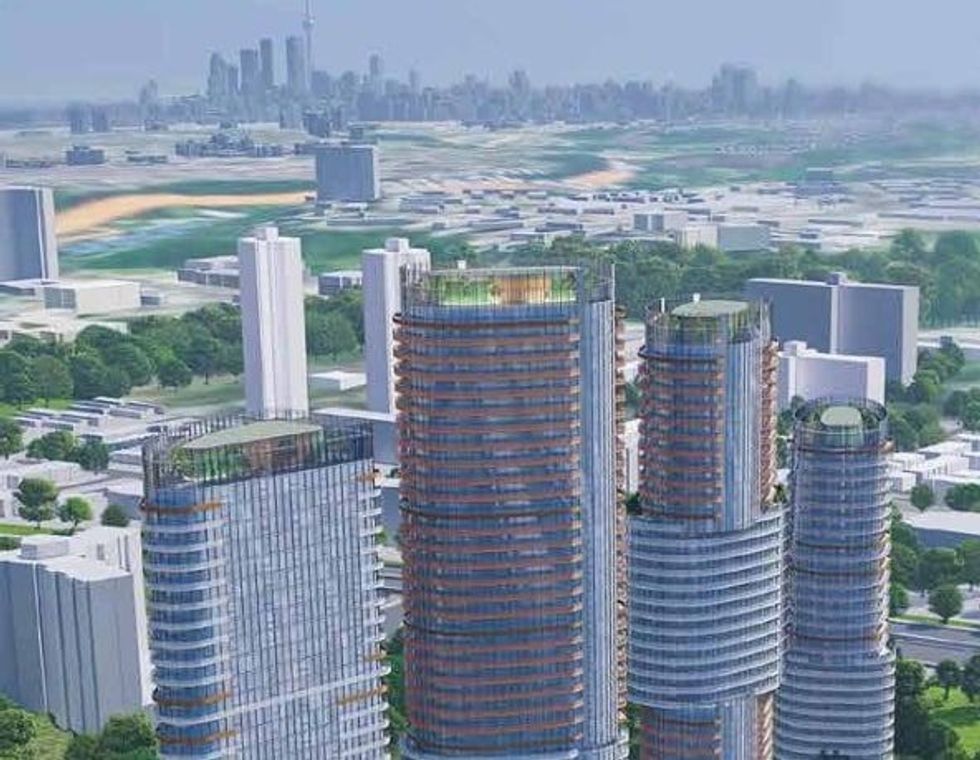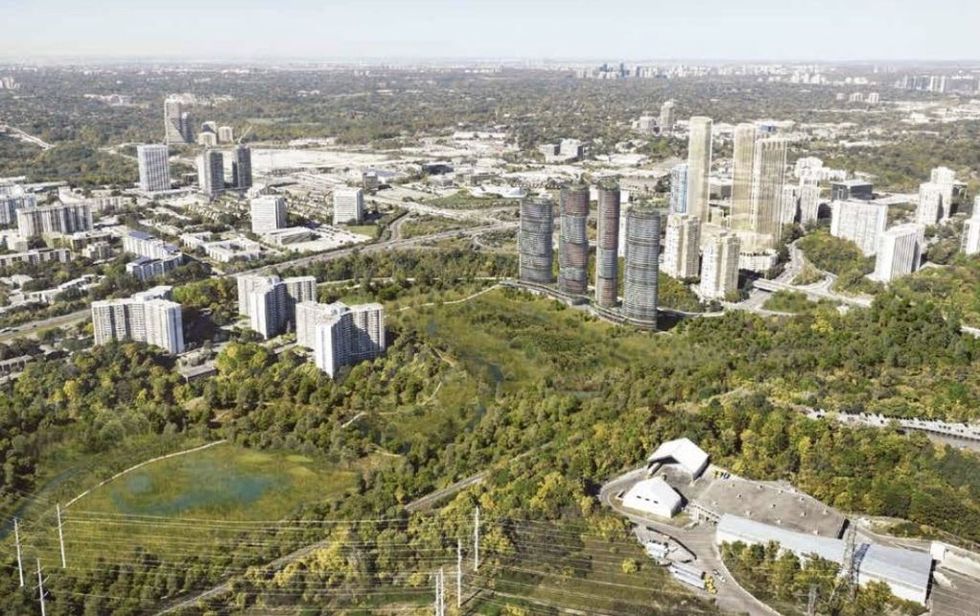 The proposed development in the context of the community
If realized, the proposed development will represent one of the largest private land contributions towards new public open space in Toronto. The details of the ownership and management of the public parkland are expected to be resolved during the development application approvals process.
Toronto