Earlier this year, Toronto-based Menkes Development purchased the property that houses the infamous Filmores Hotel in a $31.5 million dollar deal. And just five months after closing, the developer has submitted an Official Plan & Zoning By-law Amendment Application to the City of Toronto, revealing what the future of the property could entail.
According to documents submitted to the City, Menkes is looking to build a 46-storey mixed-use tower featuring residential and retail components on the property, while retaining the facade of the brick-clad flatiron building that housed the hotel and its downstairs strip club.
---
If approved, the development would span 212-218 Dundas Street East, encompassing Filmores Hotel and a surface parking lot. The proposed site currently also houses a 2.5-storey-brick building facing George Street dating back to 1874 and a three-storey brick building dating to 1913.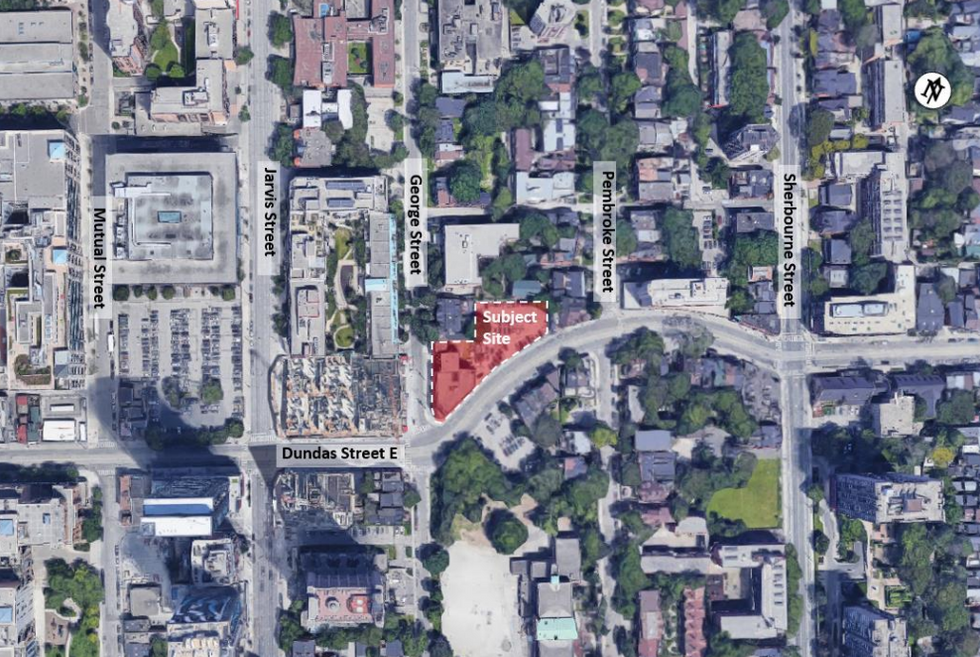 Submitted to City of Toronto
The proposed 46-storey mixed-use building is comprised of 1029.2 m2 of non-residential gross floor area and 35,299.2 m2 of residential gross floor area including 588 residential dwelling units.
READ: Infamous Filmores Hotel Purchased by Toronto Developer in $31.5M Deal
The tower, designed by Giannone Petricone Associates, would rise above a base-building that would consist of the retained Filmores facade and double-height commercial space at grade level, with residential units and amenities in the upper levels.
The development will integrate the retained west (George Street) and south (Dundas Street) elevations of the existing structures as well as a large portion of the east elevation.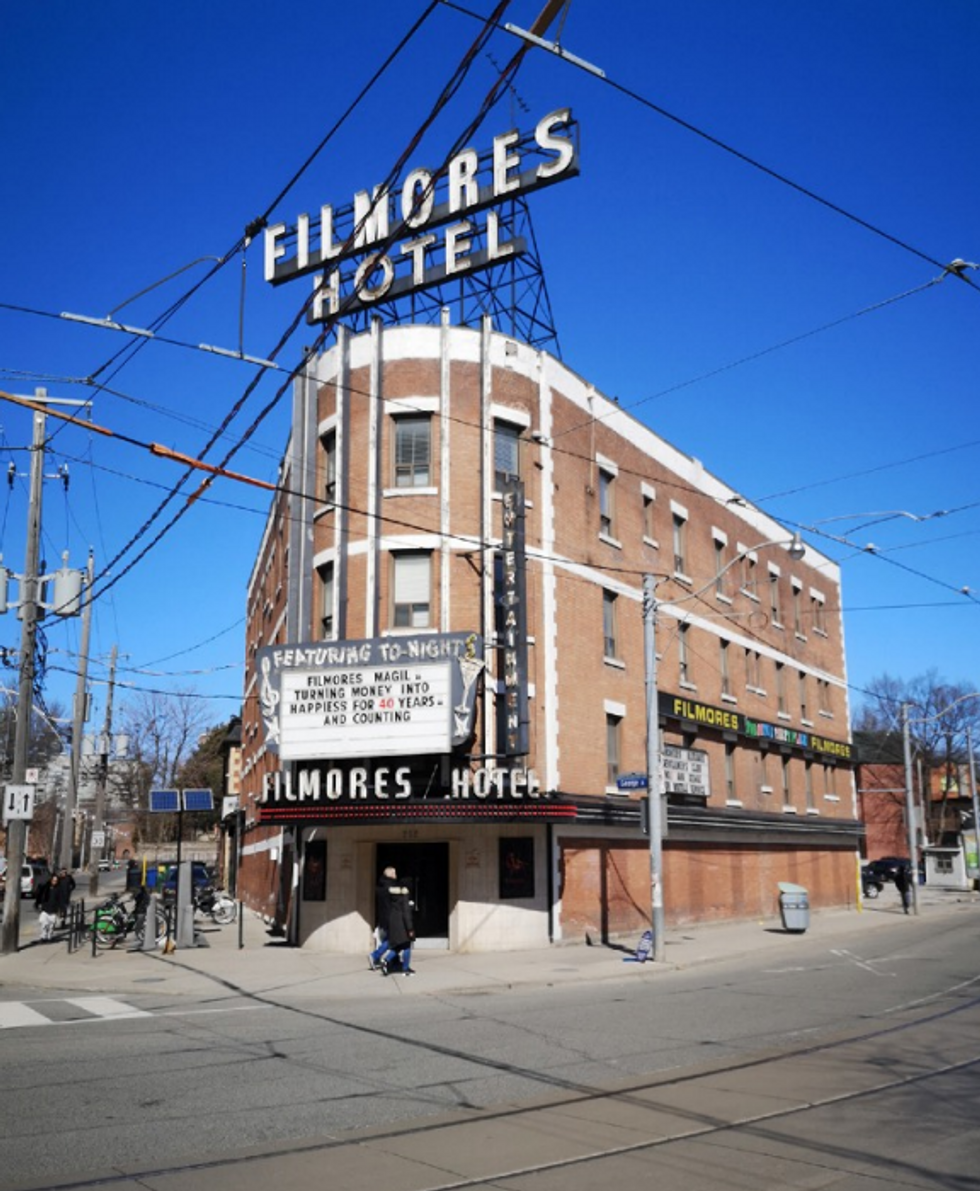 Submitted to City of Toronto
According to the submitted documents, the tower component has been designed with horizontal lines emphasizing the floor slabs and includes curved balconies. The tower component is located closer to the George and Dundas intersection and includes setbacks that allow to further visually separate the existing and proposed volumes.
The tower's 46 storey height will sit in between the adjacent 50-storey development to the west (recently completed) and the under-construction 21-storey development to the south.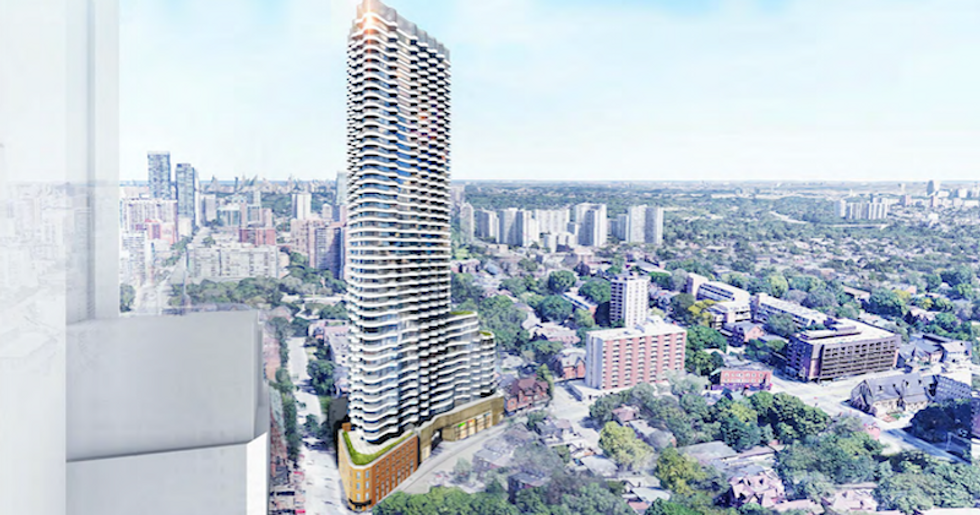 Rendering submitted to City of Toronto
A total of 588 residential units are proposed for the tower, with 135 one-bedrooms, 298 one-bedroom-plus-dens, 96 two-bedrooms, and 59 three-bedroom layouts envisioned.
Parking for 116 vehicles is also proposed and would span across four levels. Bicycle storage, containing 596 spots, would be located on the mezzanine level.
Future Developments