Insiders
The fight to save Toronto's past will determine its future
At the rate Toronto is growing, the city's past faces a bleak future. Old buildings, many of them heritage sites, are fast disappearing. More often than not, they are being torn down to make way for condo towers. In the downtown core, especially, dozens, even hundreds, of historical structures are threatened.
Little wonder then that late last year, city council approved a year-long freeze on demolition in the King-Spadina neighbourhood. The move was designed to save 303 heritage buildings, mostly factories and warehouses from the 19th and early 20th centuries, at least temporarily. The motion, technically a Heritage Study Area By-law, was introduced by Councillor Joe Cressy (Ward 20–Trinity-Spadina).
As he explains, "Implementing the one-year freeze allows for appropriate development, while stopping the wild-west demolitions practices we've seen recently in the downtown."
The choice will be whether or not to declare the area, bounded by Richmond St. W. and King St. W., Bathurst and Simcoe streets, a Heritage Conservation District. Designation would provide a measure of protection for the 303 structures. As Cressy points out, "Legally, the City of Toronto does not have any power to stop a property owner from demolishing more than 50 per cent of these buildings today."
Toronto heritage architect Michael McClelland calls the move "heavy-handed but well-intended." But, he points out, the city doesn't have a lot tools at its disposal. As is usually the case, power rests ultimately with Queen's Park and the (typically unsympathetic) Ontario Municipal Board. In Canada, cities are creatures of the provinces.
"The issue here," McClelland argues, "is that Toronto is developing at a pace unlike any other city in Ontario. We can say no to that, but it's not a tenable position. We have to figure out how to live with growth and do it well. The city has done the right thing — for the moment. Now, if a building isn't designated, you can go to city hall and get a demolition permit. There are no rules that allow the city to refuse a demolition permit. That's not a good way to do business in the city."
However, given that demand for residential space in Toronto shows no signs of slowing down, development pressures are intense. In their haste to take advantage of the on-going rush to urbanity, builders often decide to demolish first and ask questions later.
But as Tridel executive vice-president Jim Ritchie makes clear, "Heritage is something we respect and when economic circumstances permit, it adds value to a project. For the most part, things get worked out. Blanket solutions often create other problems. The answer isn't always demolition. Some developers have done huge business around heritage rehabilitation. Sometimes it works out really well, though it costs more."
Ritchie gives the example of Tridel's James Cooper Mansion condos on Linden St. near Bloor and Sherbourne, which encompass the exquisite Second Empire house for which it was named. The 1881 residence was moved several metres in 2008 to accommodate a 32-storey condo tower at a reported cost of $1 million.
"The local community wanted that building to stay," Ritchie explains. "So did the city and so did we. It made the offering much more attractive. It added a lot of value to the project."
By contrast, Riz Dhanji, vice-president of sales and marketing at Canderel, calls the freeze "a very bad move." His argument is that the supply of housing in Toronto stands at about six months, low enough to cause deep concern.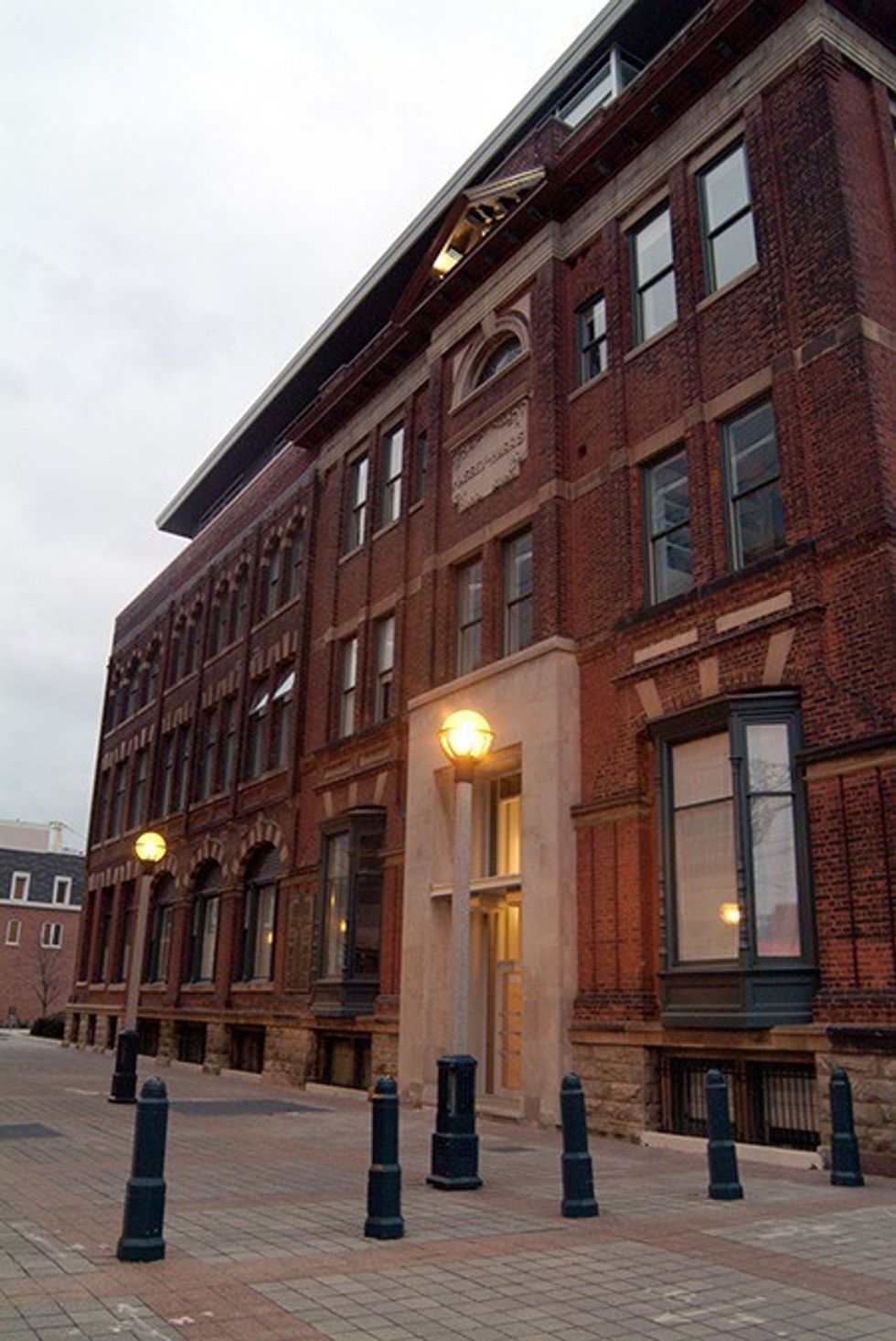 "The biggest problem we have as developers is the hampering of our ability to put product on the market," he says. "The province is looking for intensification and we can't meet demand. How many of the 303 buildings are actually heritage? Introducing a broad policy such as this without looking into the implications is not the right move, especially when affordability is such an issue. The freeze is going to cause problems. Building is getting a lot more difficult. Some policies are right, but not all of them. This will impact our stock of housing. I think that we as a city need to think about that."
Dhanji is right, of course. At the same time, the city also needs to think hard about how to hang on to its fast disappearing architectural heritage. Toronto's policy of allowing historical buildings to be torn down in return for saving a facade or two has become an unfortunate cliché and an unpleasant reminder, visible at every turn, of the city's abject failure to balance the pressures it faces.
Ironically, heritage is one of the factors that makes Toronto so attractive, nowhere more so than the King/Spadina neighbourhood. The streets here, lined with handsome brick structures constructed at a time when architects took their public roles seriously, still attract us all these decades later. To allow them to be destroyed willy-nilly by developers anxious to cash in on the city's unprecedented real estate boom is not only wrong, it is counter-productive.
Toronto's current policy allows for the killing of the goose that lays the golden egg. Not only does that not serve the city; it's not doing builders any favours either.
What Toronto needs is a plan. The only way the demolition freeze can succeed is if city council uses the time out to devise a growth strategy, something more than flying by the seat of our civic pants, something that would get us closer to the best of both worlds, not the worst.
The next big test will be at Yonge and Front streets, where the federal government has just put the majestic Dominion Public Building (built 1926-1935) up for sale.
Though fully designated, the Beaux-Arts masterpiece is not fully protected; only the exterior and parts of the interior are safe. But this time, chances are the building will remain occupied by offices. That's because the bus terminal to the south will eventually be moved, opening up space for the inevitable condo towers.
As Ritchie says, "The thing would be to maintain the building in all its glory."
Who could disagree with that?