May home sales and new listings data continue to tell the tale of COVID's impact on the market in two very distinct ways, month-over-month and year-over-year, according to the latest report from Canada Real Estate Association (CREA).
M-o-m, May should give many reasons to believe that April's lows represented the bottoming out of COVID, with national home sales rising 56.9% and the number of new listings leaping a record 69% between April and May. Of course, y-o-y, these numbers still represent a significant downturn in the market, with home sales remaining down 39.8% from May 2019, and new listings 38.1% below the same month last year. Across the country, last month's sales activity was 39.8% below May 2019, marking the lowest May sales figure since 1996.
---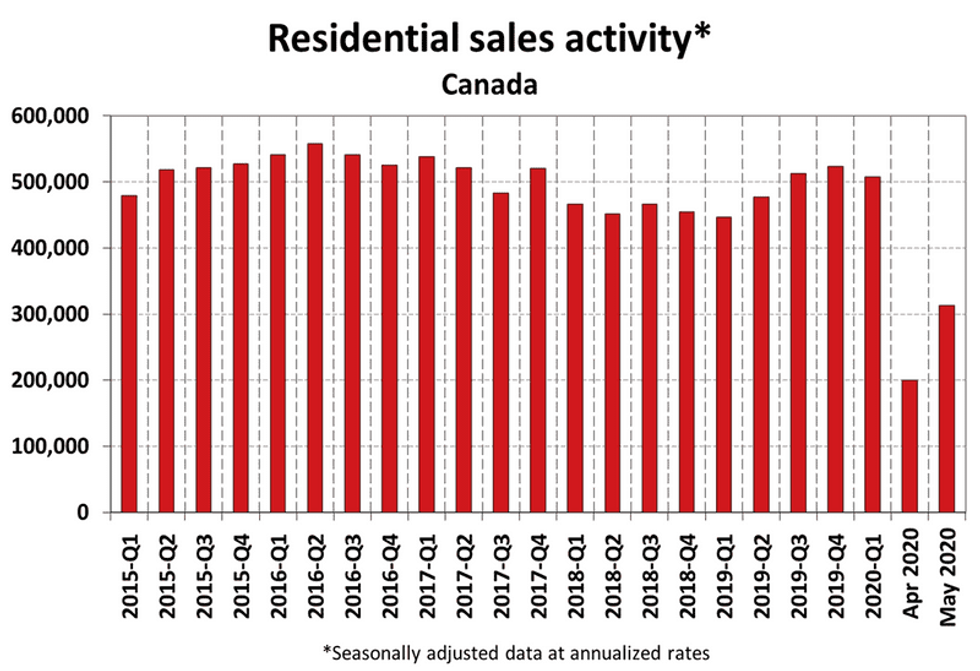 CREA
Meanwhile, the MLS® Home Price Index (HPI) remained untouched (-0.08%) m-o-m and was still up 5.3% y-o-y, while the actual (not seasonally adjusted) national average sale price fell 2.6% y-o-y. In the GTA, home sales rose by 53%, slightly below the national average.
READ: The Toronto Real Estate Market is Suddenly on Fire Again
"May's housing numbers are certainly a mixed bag of results – sales and new listings are both way up month-over-month but still way down compared to year ago," said Shaun Cathcart, CREA's Senior Economist. "The big picture is things are moving in the right direction but still have a long way to go. That said, under the surface those numbers have been steadily rising from mid-April right through the first week of June, so June may end up a similar story. With sales and new listings moving down and now back up in tandem, and overall supply still falling, prices appear to be holding firm at this point."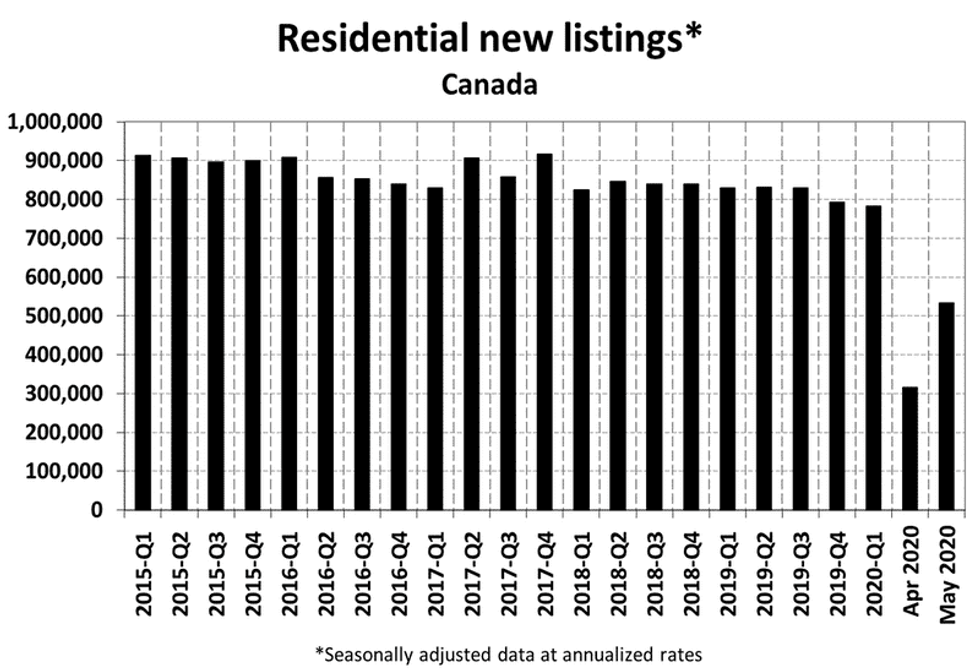 CREA
National inventory in May 2020 ended at 5.6 months, down from 9 months in April. CREA believes the "temporary jump in this measure recorded in April reflected the fact that sales were expected to fall right away amid lockdowns; whereas, other variables like active listings would be expected to fall at a much slower pace." As a result, active listings in May were among the lowest levels on record for this time of year.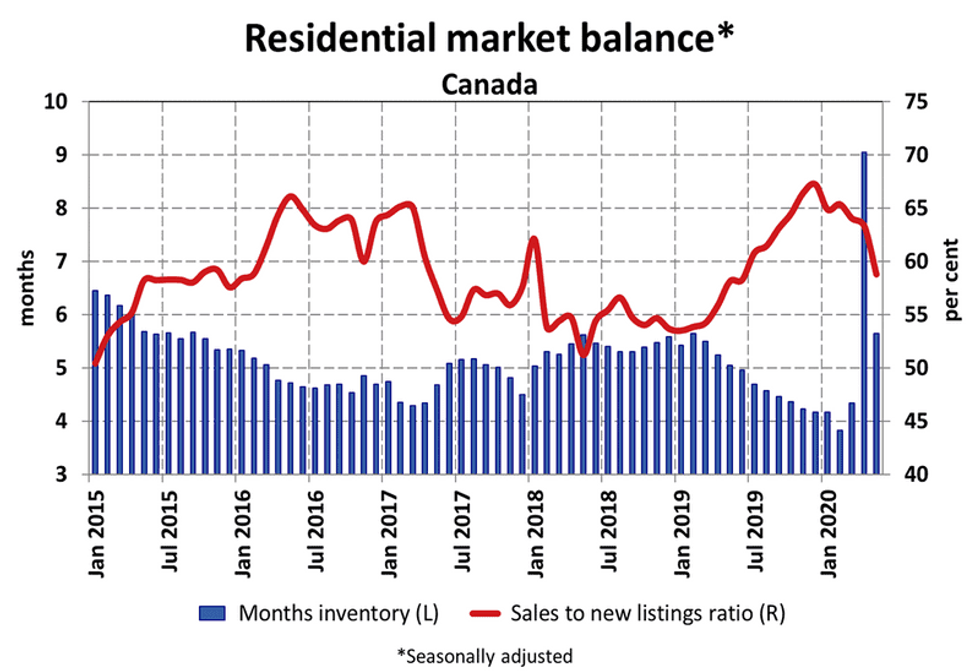 CREA
The national average home price in May was $494,500, down 2.6% from the same month the previous year. However, the two most expensive and active markets in the country, the GTA and Metro Vancouver, have such a strong influence on home prices that removing them reduces the national average by $93,500 to $401,000.
In April, the national average price was just over $488,000, and $392,000 with the GTA and Metro Vancouver removed.
Real Estate News