---
Work has officially begun on what will soon be a 312.5 metre-high (1025 foot) skyscraper in Toronto, the tallest residential condominium tower ever built in the country.
SkyTower, from Pinnacle International, is part of a multi-tower development that's now under construction at 1 Yonge Street -- the iconic Toronto address is also the inspiration behind the project's namesake, Pinnacle One Yonge.
READ:Toronto is getting the tallest residential tower in Canada (RENDERINGS)
And now that construction is underway, the goal is to reach the roof in the shortest time possible. When completed, SkyTower will reach a record-breaking 95-storeys.
And when all is said and done, the only building to out-peak SkyTower in the city will be the CN Tower.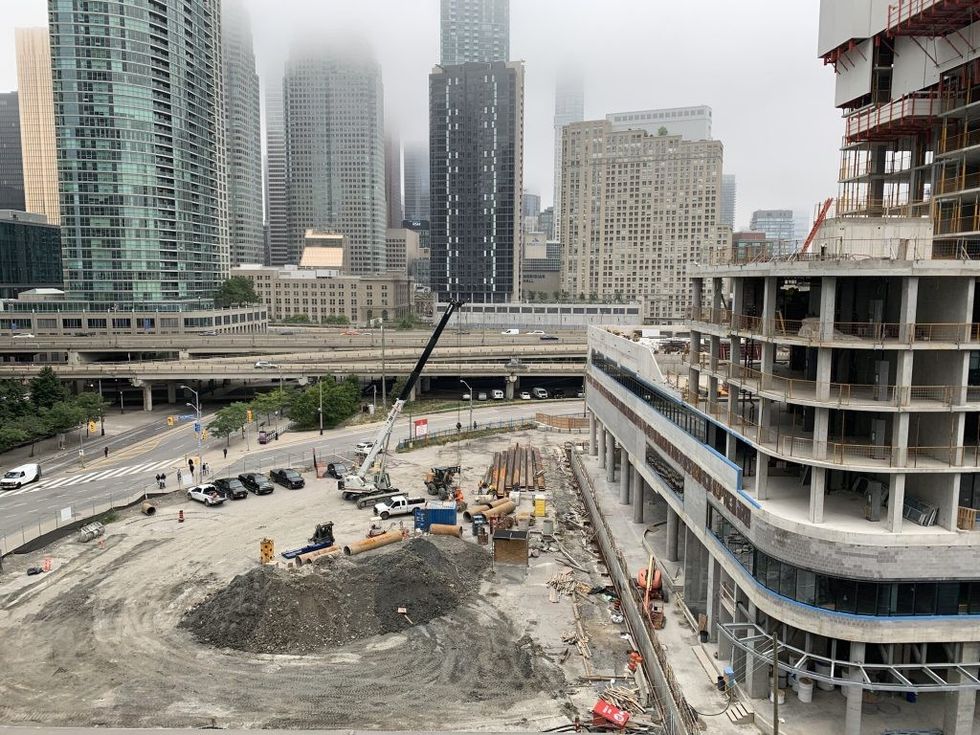 SkyTower Site
Designed by Hariri Pontarini Architects, SkyTower will be home to more than 800 condominium suites in a variety of layouts, ranging from 520 to 2,300 square feet, offering a wide range of options for all lifestyles and price points.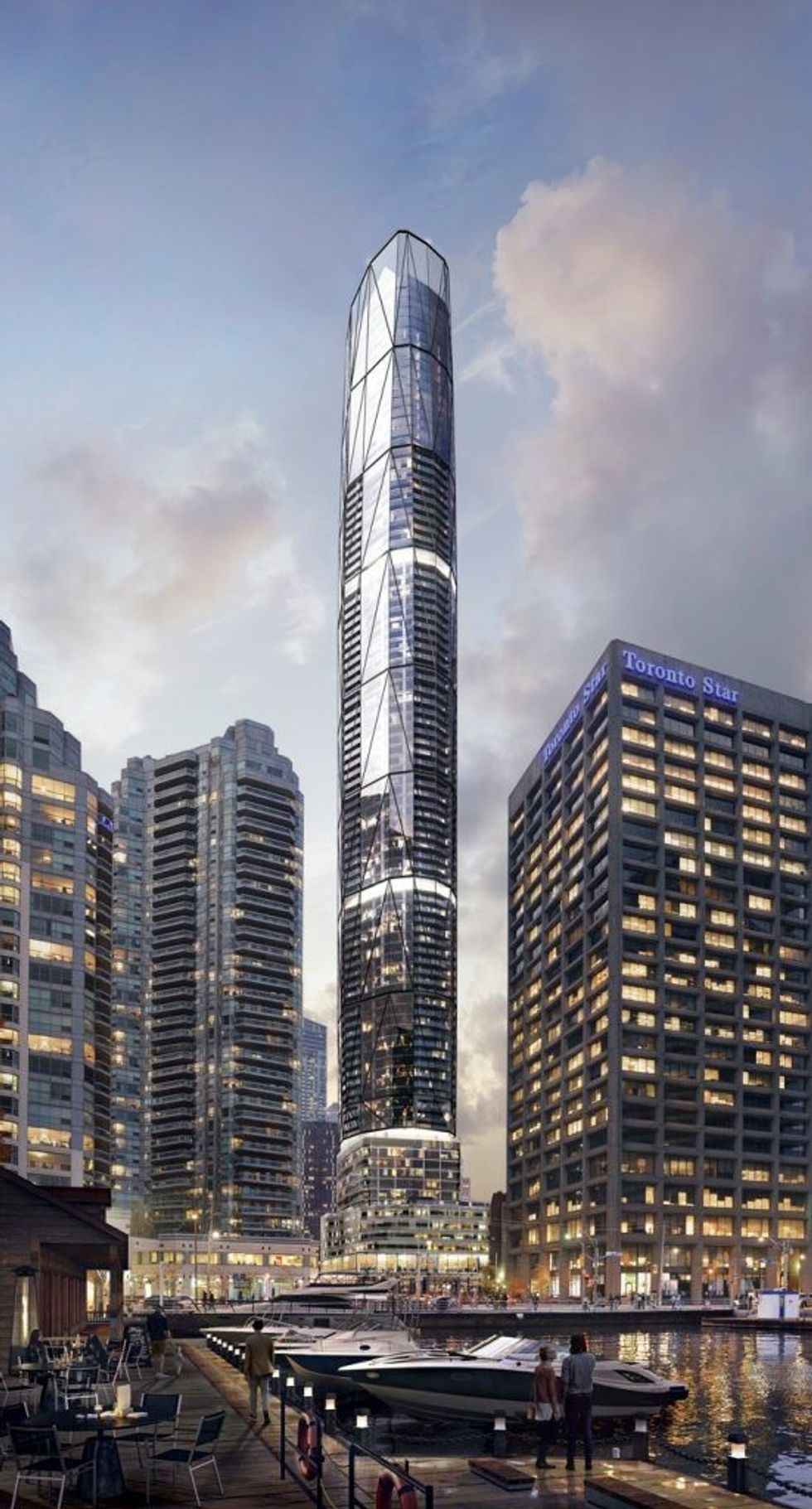 While (of course) bringing unparalleled Lake Ontario and city views, the suites at SkyTower intend to stand out on their own, thanks to timeless and contemporary designs. This isn't hard to believe once you realize the spacious and light-filled living options are being created by the award-winning team at Tanner Hill and Associates.
Notable amenities include an outdoor pool, yoga studio, games centre and party-space, as well as outdoor barbeques and lounge areas.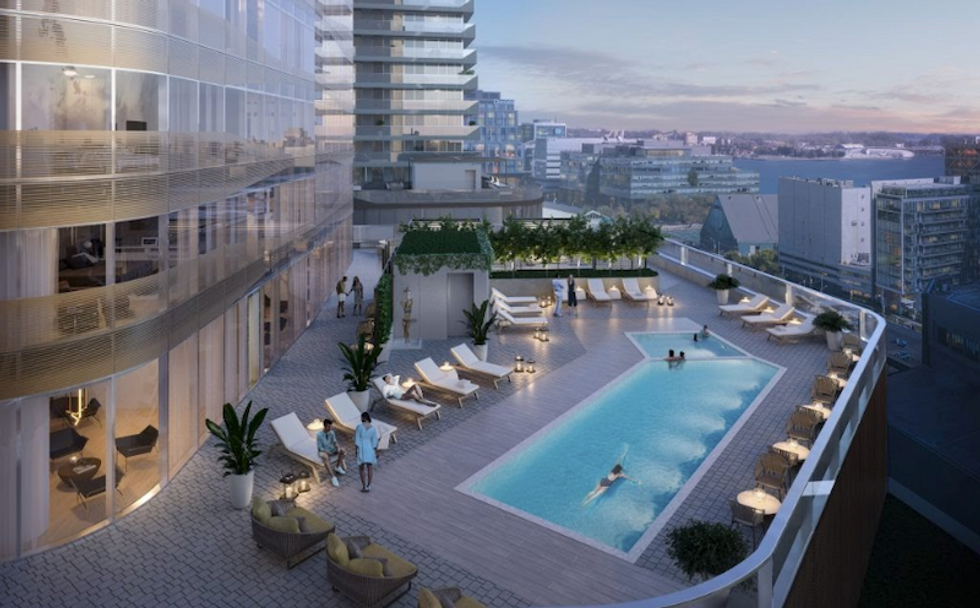 SkyTower is the second of three tall towers at Pinnacle One Yonge, and its launch follows the release of The Prestige, a 65-storey condominium tower that launched in 2018. Details of the third tower have yet to be released.
With more than 2,200 condominium suites between the three buildings, the residential towers will anchor the master-planned 4.4 million-square-foot development of Pinnacle One Yonge. This master-planned community will also include 1.5 million square feet of office space, 160,000 square feet of retail, a 250-room hotel, a 50,000 square foot community centre and will be next to a 2.5-acre public park.
And while there still remains a fair amount of uncertainty surrounding a second wave of COVID-19 in Toronto, knowing that the city's economy is revving back up and bringing life to major new construction projects is definitely a promising sign of what's to come.
Things are starting to look up -- way, way, up.
Future Developments