A 47-storey condo tower will be rising in the heart of Toronto's entertainment district, taking over the corner of Mercer Street and Blue Jays Way.
Developed by CentreCourt, the structure, dubbed 55 Mercer, will be housed in the space that currently houses Wayne Gretzky's and The Second City.
---
Toronto's IBI Group is working as the architect behind the project and figure3 is spearheading the interior design of the building, which will bring 543 condominium units to the area, ranging from studios to three-bedrooms, with the cheapest units starting from the mid $500,000s.
READ: Toronto's Condo Boom Puts The City In Danger Of Losing Its Identity
A high-quality rendering of the project shows the building's proximity to the entertainment district, transit, and easy access to the Financial District and over 50 office towers via the PATH pedestrian network entrance, which is just 150 metres away.
As far as amenities go, the building will have an expansive amenity program spanning three levels. This will include an outdoor and indoor gym with Peloton bikes, a basketball court, a co-working space, a dining room, a boardroom, and outdoor BBQs and fire pits.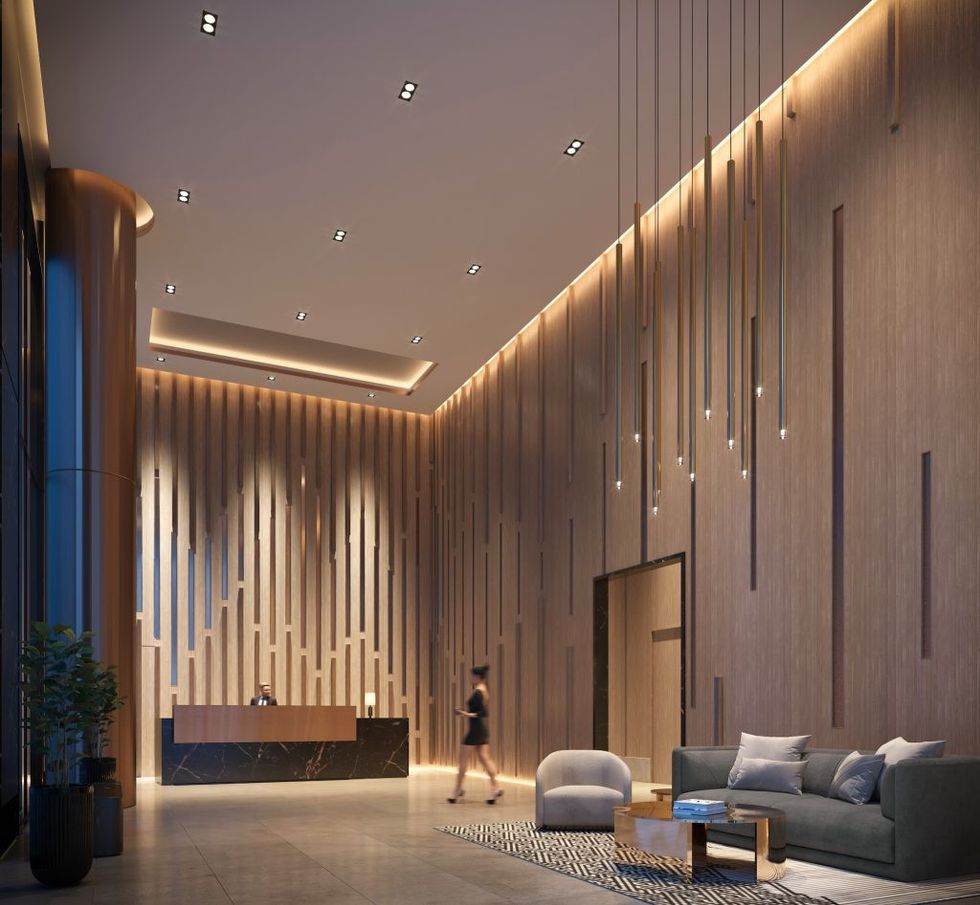 Rendering courtesy of CentreCourt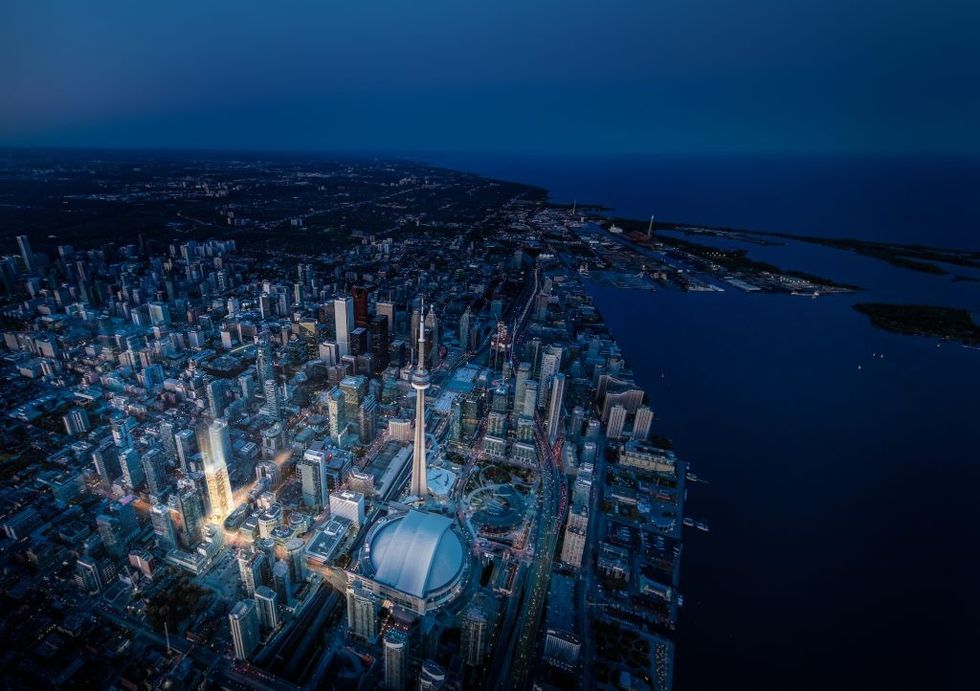 Rendering courtesy of CentreCourt
The project site is where the city's popular Wayne Gretzky's restaurant and The Second City are currently located. The improv comedy hub will be moving to a new location in the fall of 2020, while Gretzky's will be closing its doors permanently later this year.
Interested residents can register for more information online here.
Future Developments