Real Estate News
Condo Market Shares (And Prices) Peak Across The GTA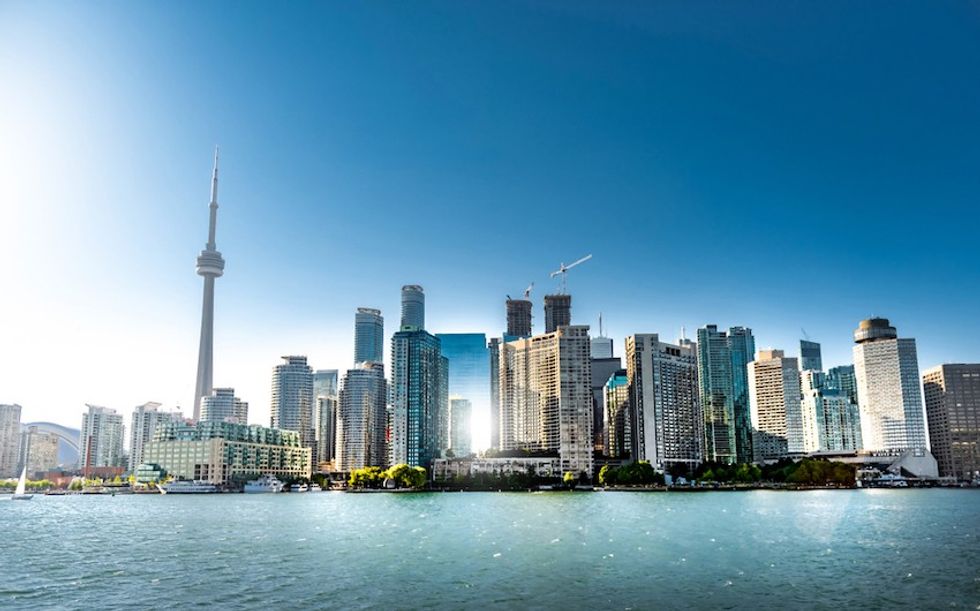 The GTA condo market is booming and it's all because of affordability.
According to a new report from RE/MAX, multi-unit housing sales account for more than a third of property sales in the GTA this year alone.
Multi-unit housing has been on a slow but steady upward trend since 2013. Back then, condo sales accounted for 30 per cent of the total market sales. Today, that number is closer to 37 per cent, approximately 25,000 in sales.
The average price of a condo in the city rose eight per cent to $551,761 between January and October of this year. That's up from $512,552 between the same period in 2017.
Prices for all other property types are down year-over-year.
"The condominium lifestyle continues to resonate with buyers in the Greater Toronto Area for a number of reasons. While the affordability aspect is first and foremost, we've also a seen strong investor presence in recent years," Christopher Alexander, Executive Vice President and Regional Director, RE/MAX of Ontario-Atlantic Canada Region said in a statement.
Alexander went on to reference a report by Urbanation and CIBC, which found 48 per cent of new condo units in 2017 was purchased with the intention of renting. "The income potential, given today's tight rental market, in addition to the overall return on investment, has been a serious draw for real estate investors."
Other factors impacting the demand for condominiums include immigration, population growth and lifestyle choices—because who wouldn't want a shorter commute or fewer rooms to clean?
Unsurprisingly, the downtown core continues to have the highest demand for condo sales. "Limited inventory continues to place substantial upward pressure on prices, with fewer affordable housing options available—and that includes condominium rentals," Alexander said. 
In the downtown core, there are just six weeks of inventory available. For condominium apartments in the GTA months of inventory sit at 1.7, while townhomes hover at 2.1. And, with average resale prices hovering around $700,000 for condo apartments, and new constructions sitting around $1,000 per square foot, condos are still the cheapest option in the downtown core.
Mississauga, which is experiencing its own condo boom, is notably the second most popular destination for condo living in the GTA.