In Toronto's vibrant Annex neighbourhood, a futuristic-looking condo development could replace a surface parking lot.
In September, a rezoning application was submitted to City planners to build a seven-storey building at 361 Davenport Road. If approved, the proposed building would house 16 residential suites, plus office space on the ground floor, and a one-level underground parking garage.
---
The subject property is located south-west of Davenport Road and Dupont Street in The Annex. Spanning 4,333 square feet, the "trapezoid-shaped" lot is currently being used as a paved surface parking lot for neighbouring businesses.
READ:  Lamb Developments Looking to Build 18-Storey Condo Project on Bloor Street West
According to documents submitted to the City, the proposed development from Bianca Pollak would cover a total gross floor area of 16,888 square feet with a maximum height of 98 feet when including the mechanical penthouse.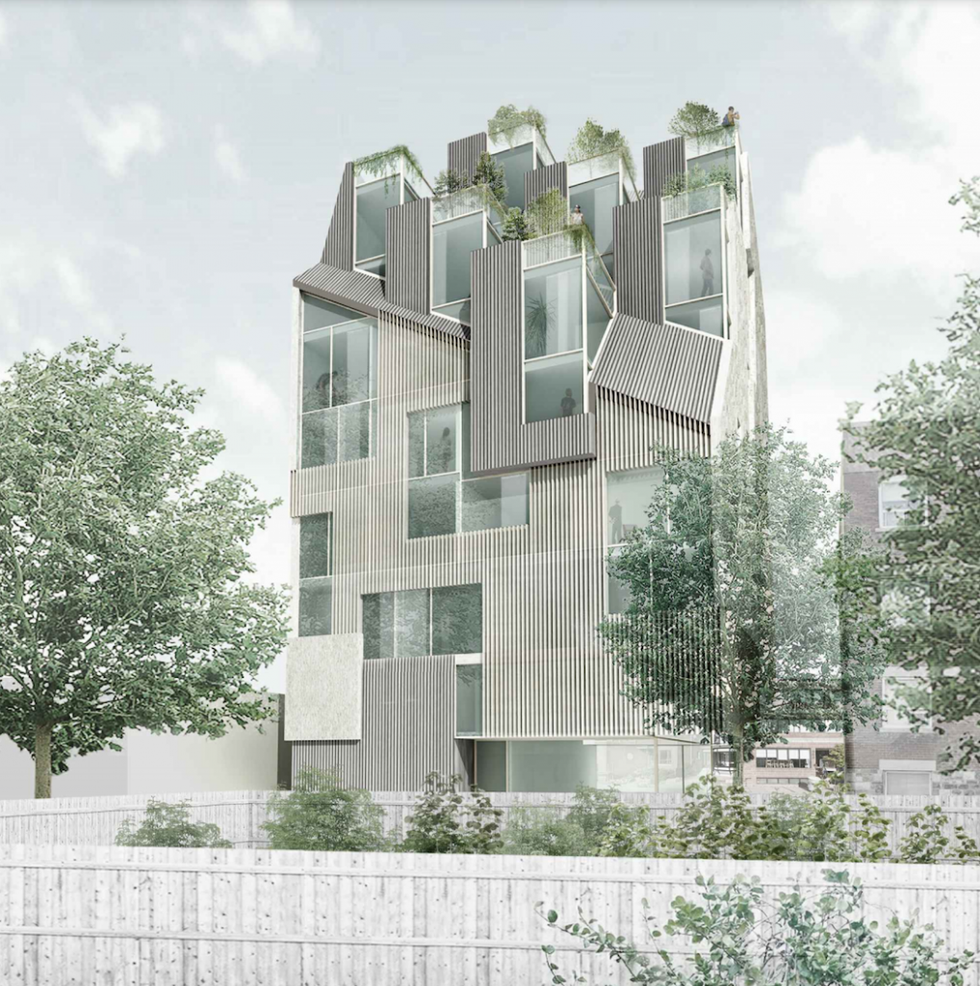 The building, designed by KFA Architects and Planners and ElasticoSPA, would feature a mixture of materials and textures to break up the building's exterior, such as aluminum brise soleil on the three-storey base building which will front onto Davenport Road. The mix of materials adds to the uniqueness of the building, which looks unlike anything available in Toronto presently.
Of the 16 proposed units, there will be a mix of six one-bedrooms, nine two-bedrooms, and one three-bedroom units, ranging in size from 538 to 1,571 square feet.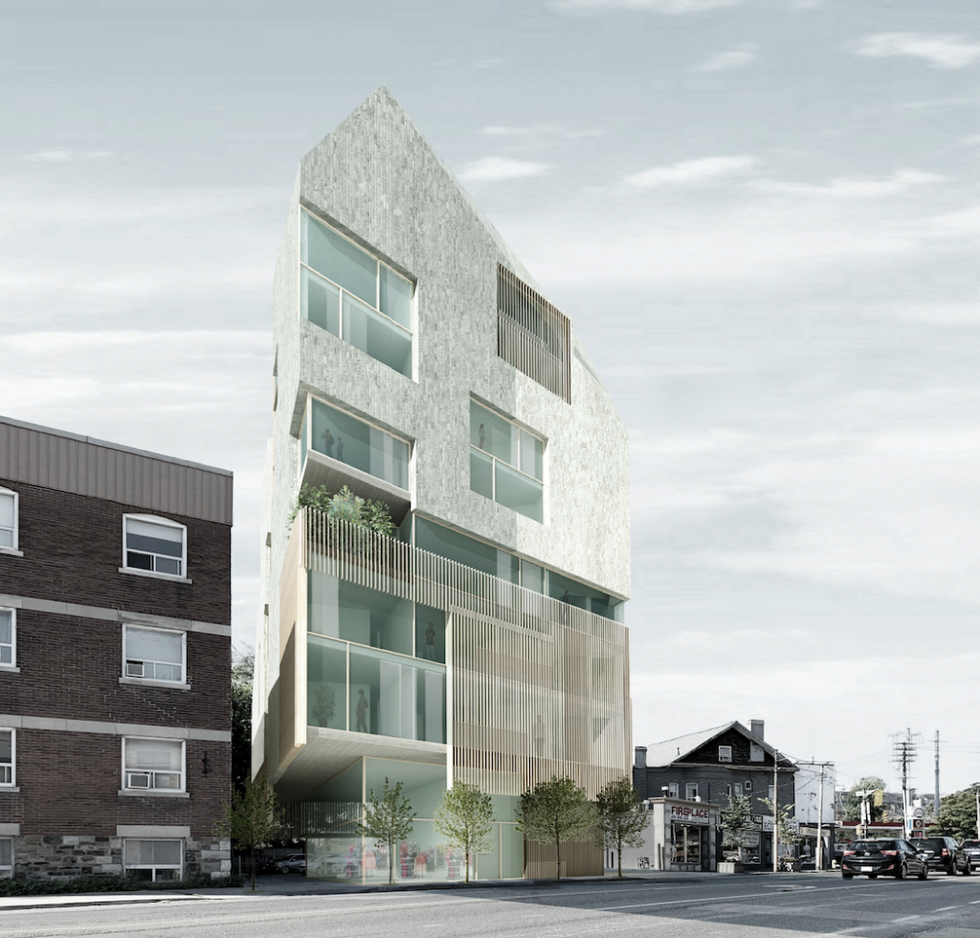 On the ground level, there will be an office space of approximately 60 square metres with frontage on Davenport Road. The ground floor will also contain the main entrance lobby for the residential component.
There are also plans for a one-way driveway along the west and south property lines, leading to an automatic underground parking elevator, which would house 16 parking spaces by a double-stacked parking system.
Bicycle storage will also be included with room for 16 stacked bicycles added near the rear entrance facing the driveway.
Future Developments