Next month, Muskoka will experience a massive party like the region has never seen before.
Yes, you read that correctly.
---
The annual Lake Joe Visionary team's fundraiser – now in its fourth year – has pivoted from the 700-plus-person affair at the sprawling CNIB Lake Joe camp to cottage docks throughout Muskoka. This year's participants will gather their nearest and dearest (AKA their up to 10-person 'bubble'), make their favourite 'doctail' and snack, and raise some important socially distanced or virtual funds.
On Saturday, August 15 (from 3 pm to 6 pm), the 2020 CNIB Dock-to-Dock: Party With A Purpose FUNdraiser invites donors and guests to host their own micro dock party (key word here is 'micro') for what will very likely go down in history as Muskoka's largest socially distanced dock party.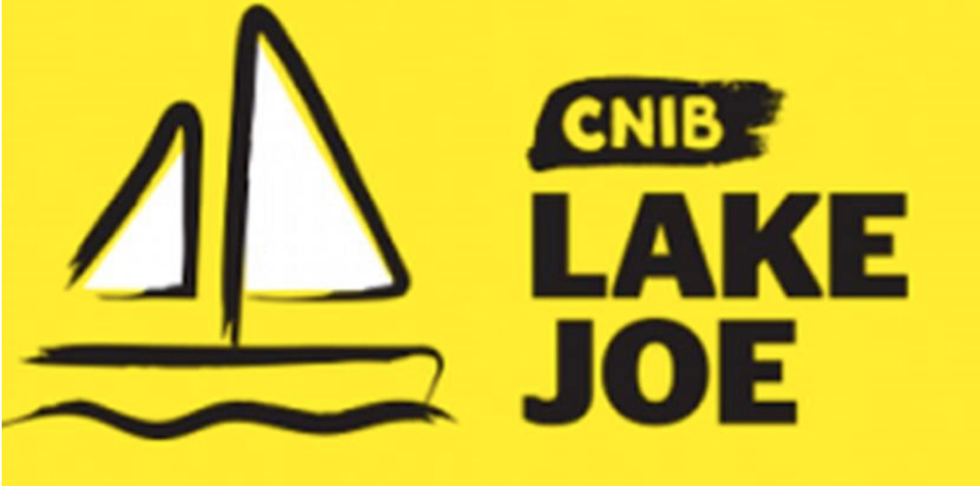 Hosted by the Lake Joe Vision team to raise vital funds for Canadian Institute for the Blind (CNIB)'s Lake Joe camp, the event invites participants to create their own intimate dock party wherever they may be – whether than means on a sprawling Lake Muskoka dock, a patio, balcony, backyard, or boat. Even if you're stuck in the city, you can channel cottage country in your outdoor space and participate.
READ: Mask Up, Cottagers: Face Coverings Now Mandatory in Muskoka
"To keep our donors, staff, and participants safe during COVID-19, we have had to cancel many fundraising events, eliminating vital sources of revenue that allow us to deliver client programming," said Tara Oliphant, manager of philanthropy for CNIB. "Over the past few months, our participants have been more isolated than ever. CNIB has developed innovative programs to support them, but we need our community to help us turn our vision into reality."
An August day on the dock seems like a pretty enticing way to do so.
Guests can expect docktail recipes, synchronized activities, gourmet goodies, a live or virtual dock visit from a Celebrity Host and live musicians from the event's party pontoon, plus more. The party pontoon will cruise the three main lakes, making high-energy appearances along the way.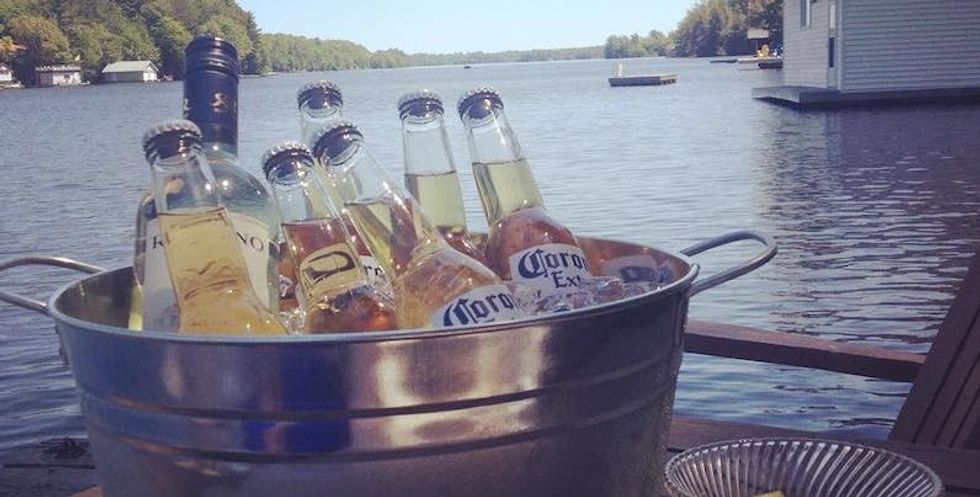 Party participants are invited to tune into the radio station 104.1 The Dock (a cottage country staple) for a live dock party and telethon from the socially distanced comfort of their outdoor space from 3 to 5 pm. The radio station will also livestream across Canada on the iHeartRadio App, available on your smartphone or tablet.
"CNIB Lake Joe's annual summer event is part of our ongoing efforts to connect with our friends and neighbours on the lake, our community partners, and local businesses," said Oliphant. "Without the support of this event, the CNIB Foundation would not be able to offer life-changing programs for campers who want to experience activities that so many of us take for granted."
All funds will be directed to the ever-important CNIB Lake Joe "Wish List" or next season's camp bursaries.
For more information on the event or to become a sponsor, check out the event website.
Muskoka