Toronto
Real Estate News
GTA Creative Agency Acquires Toronto-Based Web Development Company
There's no doubt that as of late the online world has become nearly as important in everyone's day-to-day lives as the offline one. A year of virtual meetings and web-based shopping will do that.
And, as we look ahead, it's clear that the future will be a hybrid one, wherein digital connections are combined with IRL experiences in a fluid and seamless way.
It's right on time then, that Channel 13 Advertising & Design Inc. is announcing the acquisition of Toronto-based web development agency Vordik.
Building on eight years of growth and award-winning campaigns, Channel 13's newest move marks a new (and timely) chapter in the agency's evolution.
It's also a move that, when you consider the GTA company's value-system and established expertise, makes perfect sense.
With a focus on purpose-driven design, Channel 13 plays an integral role in the success of their developer-partners' projects. From big-picture efforts like strategy, branding, and social media management, down to the nitty-gritty details including community naming, sales office design, and integrated advertising, the agency is trusted by some of the real estate industry's most major players. (Recent clients include Dream, Graywood Developments, Cabot, and Aoyuan International, just to name a few.)
Right down to its name's origins, pragmatism, self-sufficiency, and teamwork — principles represented by the number 13 in numerology — are noted to underpin Channel 13's work. Boasting a team of deep thinkers, determined go-getters, and creative problem solvers, the agency understands the importance of balance between independent brainstorming and collaboration.
The digital innovation studio Vordik, meanwhile, has long been known for leveraging "best-in-class strategy, design, and development" all of which drive organizations to reconsider how they excel in the online sphere. With bases in both Toronto and Europe, the brand's quality of work is internationally recognized and respected.
Closing — or perhaps, instead, transforming — a six-year partnership between Channel 13 and Vordik, the newly-announced acquisition marries the values of two well-respected agencies. By welcoming tech development into the in-house roster, Channel 13 will offer partners a seamless experience, from initial design all the way through to execution.
"While many agencies outsource web development and technical solutions, we are proud to have built a diverse team of experts within Channel 13," says Gianluca D'Acchille, Channel 13 Partner and Creative Director.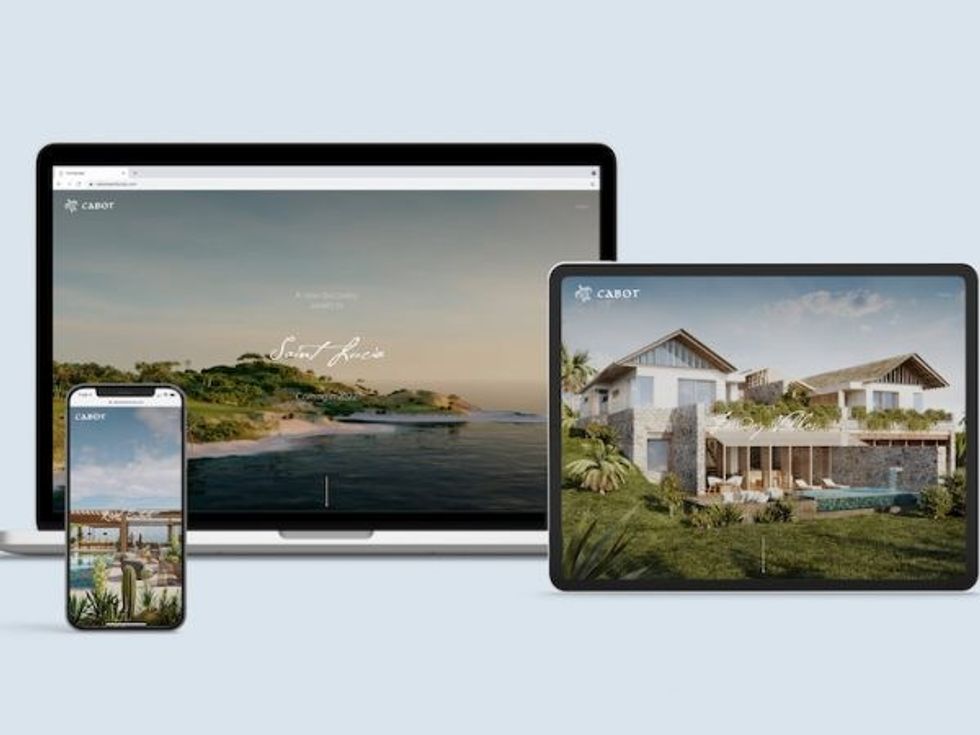 Michael Gioffre, Channel 13 Co-Founder and Creative Director, further defines the decision as one that "combines Channel 13's proven skill with Vordik's technical expertise."
Now, beyond the already-established realms of creative campaign development, art direction and photography, brochure design, and others, Channel 13 will deliver web-based experiences including websites, web applications, and other custom integrations.
"Fusing Vordik's team and technical know-how into Channel 13 allows us to deliver high-impact results that clients around the world expect," says Channel 13 Co-Founder Riel Sammy.
Expectations — both IRL and virtual — are poised not just to be met, but to be exceeded by Channel 13, as the award-winning company's future projects play out.
And if you're keen on catching those projects as they come to fruition, watch this space.
---
This article was produced in partnership with STOREYS Custom Studio.