Listed Luxe
A Luxury Castle in the Woods in BC Just Hit the Market
You can now live semi off the grid in a sprawling British Columbia (BC) castle — that is, if you have an extra $3,450,000 laying around.
With its battlement detailing, moat and drawbridge, dreamy views, and lush meadows, the remote castle-like property at 234 Sugar Lake Road in Lumby, BC is like something from a storybook.
"It has a real beautiful aura to it that is very inspiring," says the property's realtor Cheryl Soleway.
Surrounded by 8.8 acres of old growth trees, the magnificent home is nestled near the foothills of the world renowned Monashee Mountains and Lakes and sits on over 1300 sq. ft of shoreline. While remote, both Vernon and Kelowna are just a 30-minute drive away.
The enchanting property features two residences; a 3124-square-foot castle (yes, truly) and a 640-square-foot cottage for guests or employees. Inspired by the soaring ceilings, arched doorways, and multiple large rooms of 15th century castles, the creative-minded original owners created the modernized three-bedroom, five-bathroom castle, sparing no details or dollars in the process.  
One of the most notable talking points of the property — especially for the party-loving set — is a 3000+ square foot rooftop patio with an outdoor kitchen that can host as many as 300 guests. 
So, where does the whole kind-of-off-the-grid part come into play?
The property has licensed river water rights and offers fresh drinking water, in addition to a septic sewage system and pellet burning boiler system that can heat the entire sprawling property. At the same time, the home is also fully connected to BC Hydro for its power to serve all of the tech needs.
While the home may invite a return to simplicity in some regards, that doesn't mean it cuts corners in its luxurious offerings. This is reflected in everything from modern appliances to its security system. For example, a spacious main bedroom features its own fireplace, an ensuite bathroom with dual sinks, a doorless deep shower and a spa-like soaker tub, and walk-in closets. A "not so secret" door opens to a quiet patio and garden oasis.
Meanwhile, the inviting open concept kitchen and living area lends itself to gathering of friends and family in the middle and seamlessly flows to the backyard and onto a covered patio. The home chefs (and hired ones too) will appreciate the commercial grade kitchen, with its many cabinets, spacious illuminated countertops, and top-of-the-line stainless steel appliances.
Other notable talking points of the castle include eight-foot solid wood interior doors that buffer sound, acid-washed and polished concrete floors throughout, and vaulted ceilings.
Specs:
Address: 234 Sugar Lake Road
Bedrooms: 3
Bathrooms: 4 full, 2 partial
Lot size: 8 acres
Size: 3,200 sq. ft
Price: $3,450,000
Listed by: Cheryl Soleway
Finally, this is the type of nature surrounded property that has the power to quickly soothe the soul, with its picture-perfect views of the surrounding mountains, greenery, and water.
"The Monashee Mountains are well-known worldwide for people who like to get off the beaten path and do outback skiing and outback hiking," says Soleway. "So, the property appeals to people who search for adventure, but it's also a very serene place. So, I also envision writers, artists, or musicians living here — somebody that craves privacy and serenity but likes to be inspired by nature. But it's also appropriate for a family who wants to teach their kids to play outside again, grow a garden, have chickens, and feed themselves from farm to table."
Regardless of who ends up scooping it up, our only question is; can we please rent out this space for a royal-worthy party before it sells?
EXTERIOR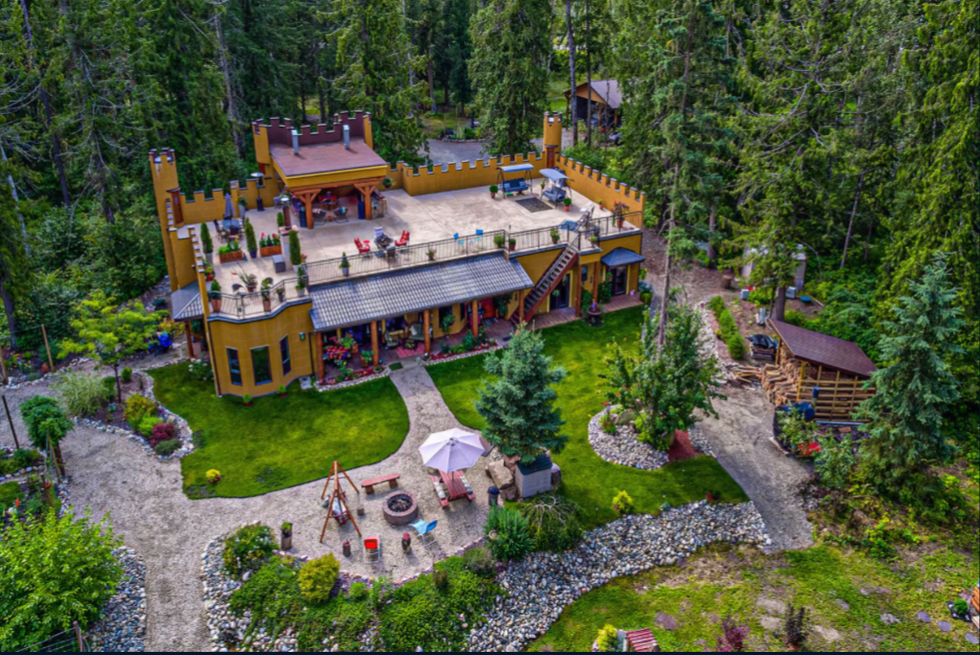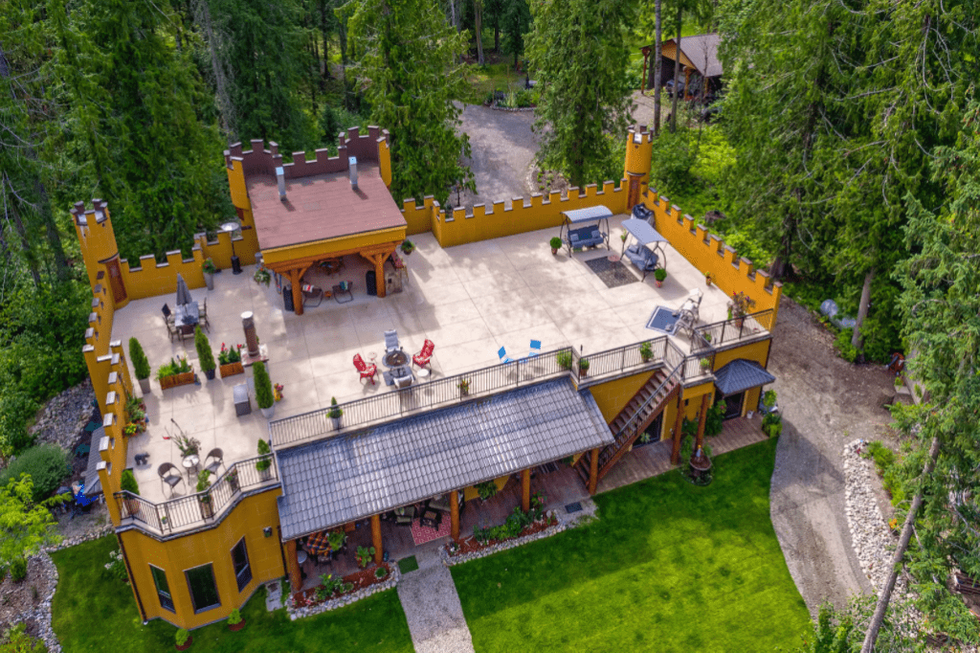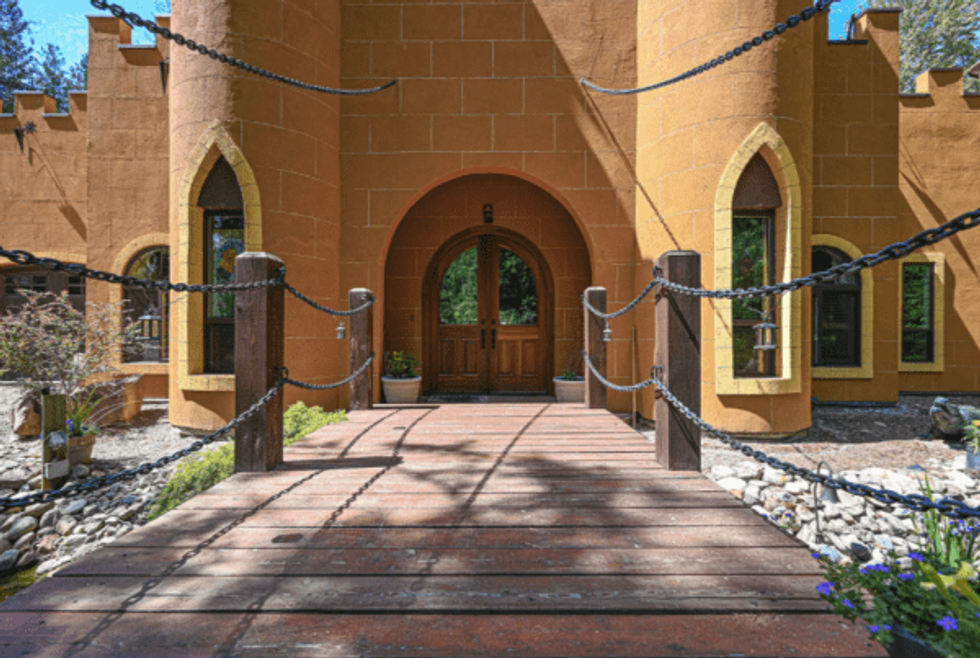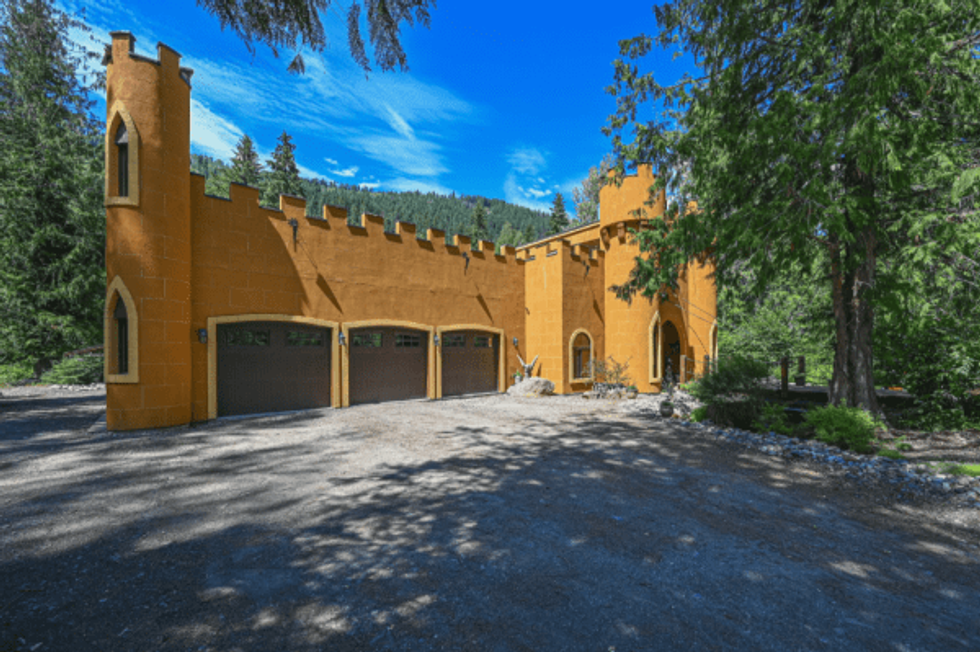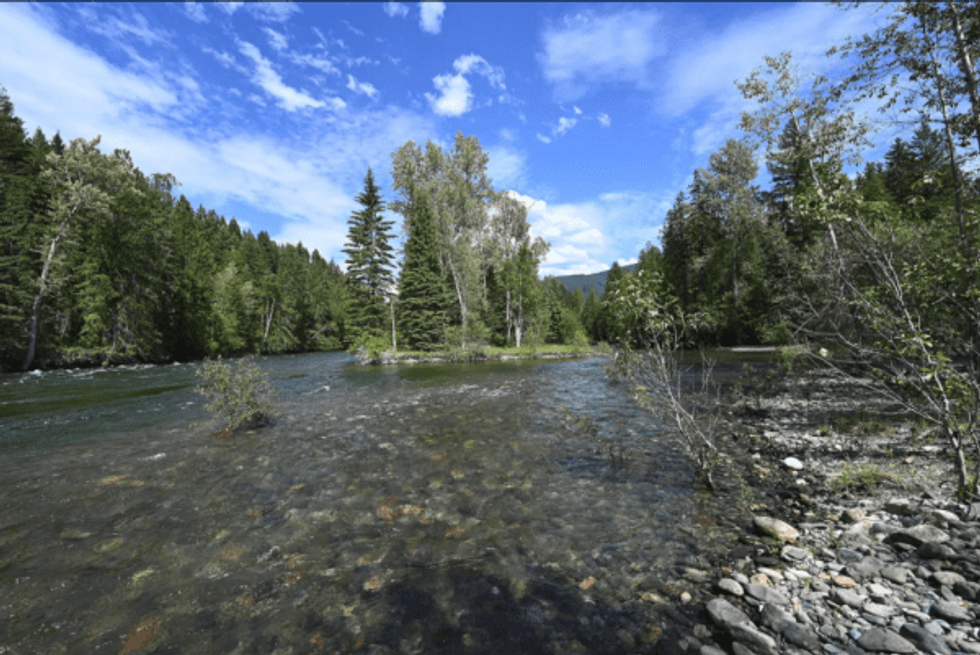 ENTRANCE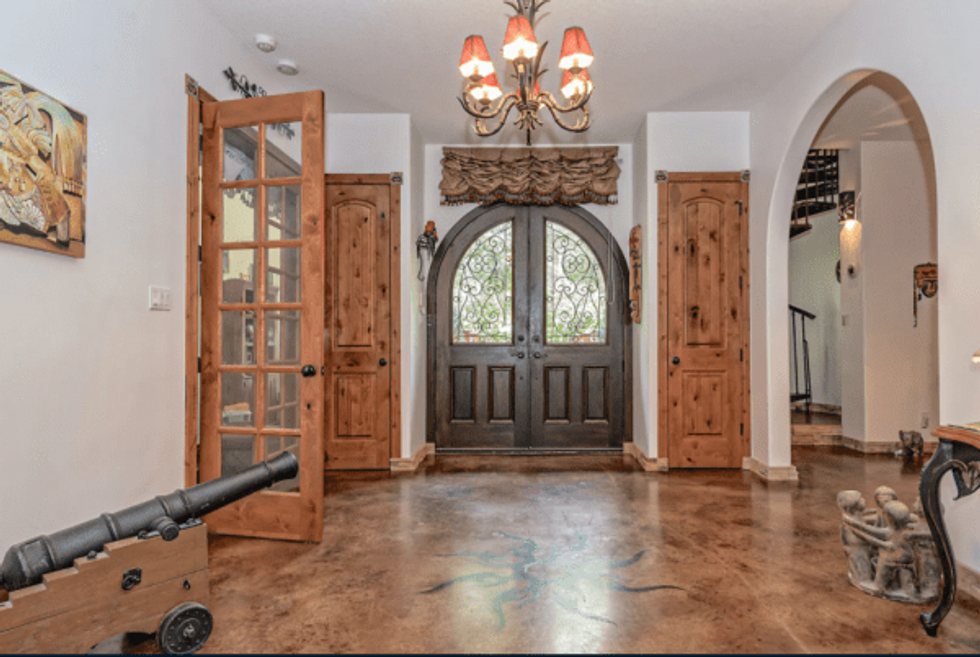 LIVING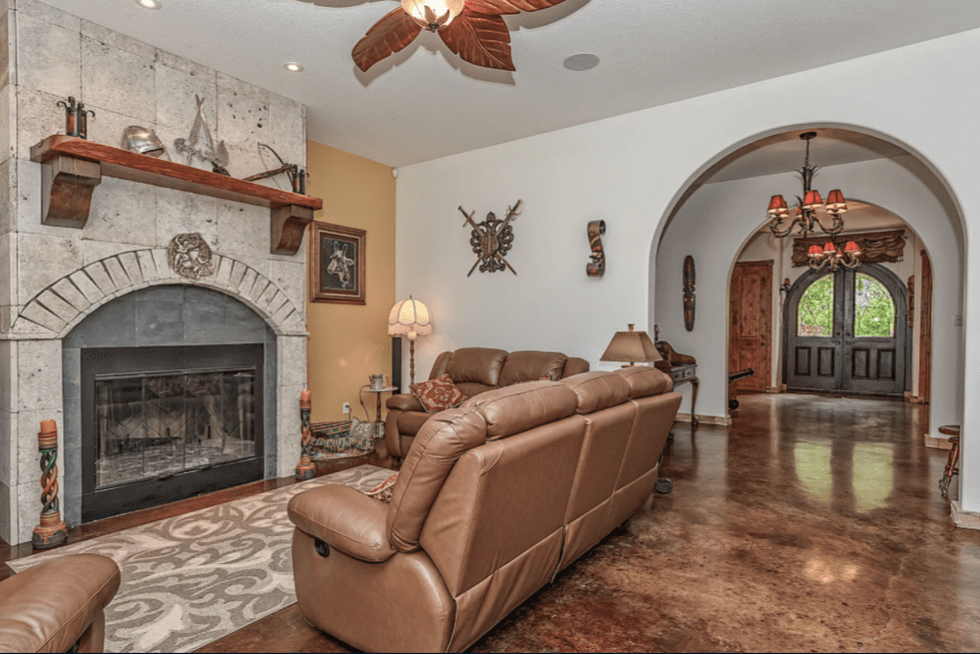 KITCHEN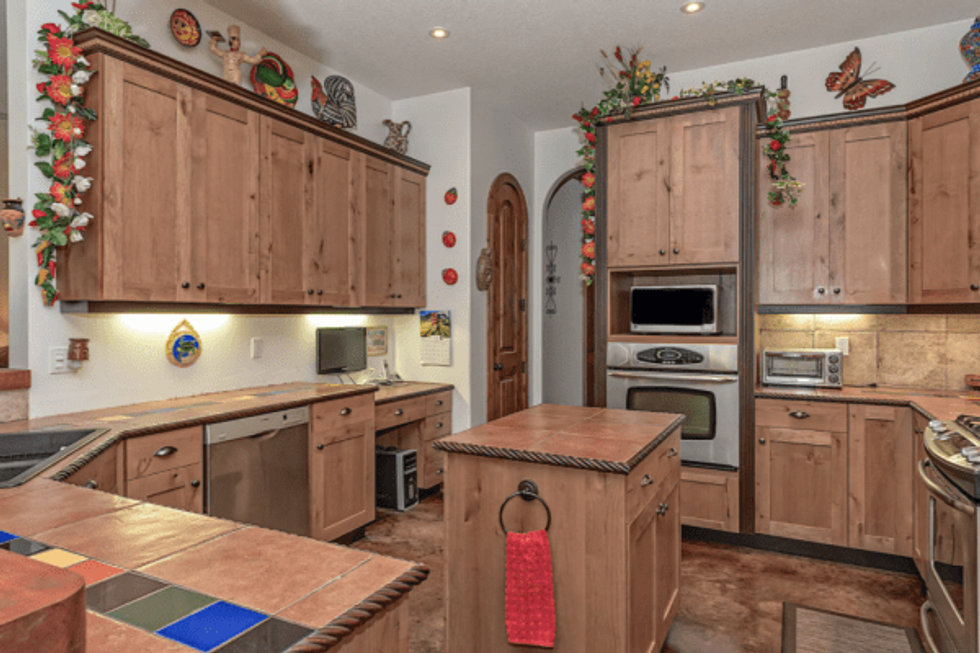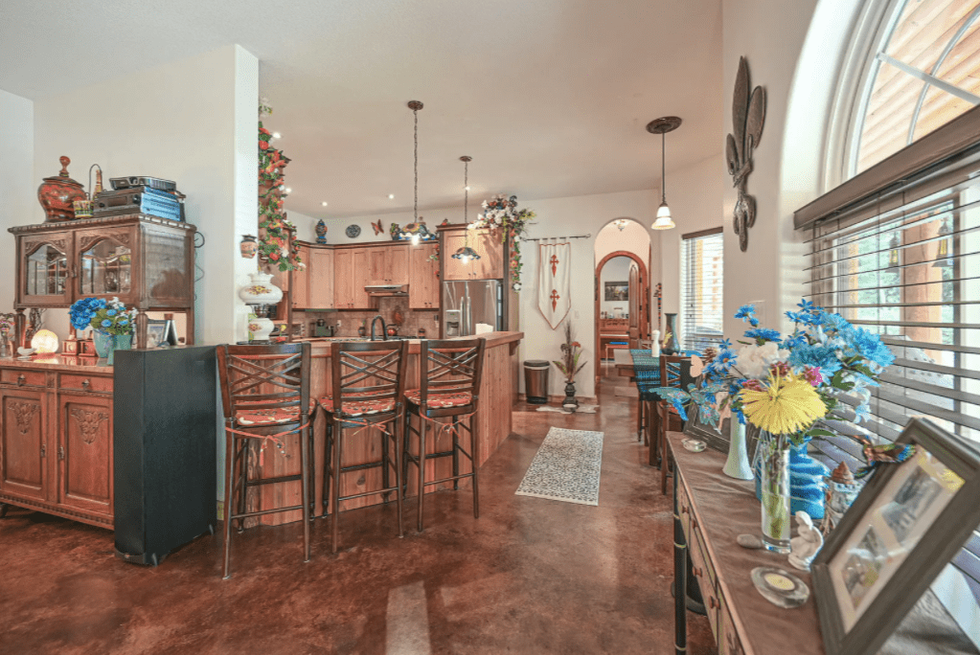 DINING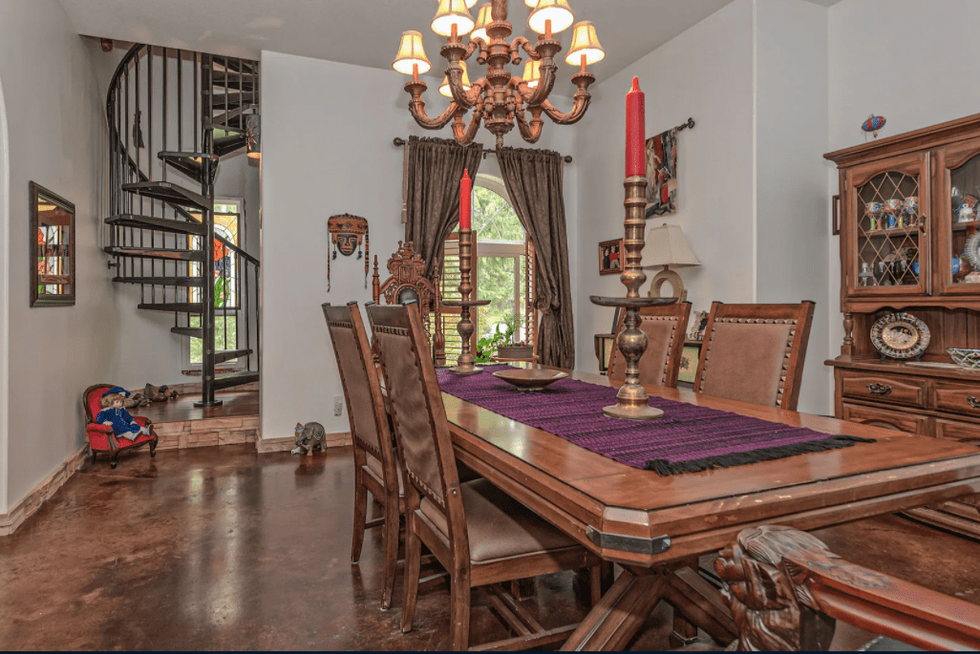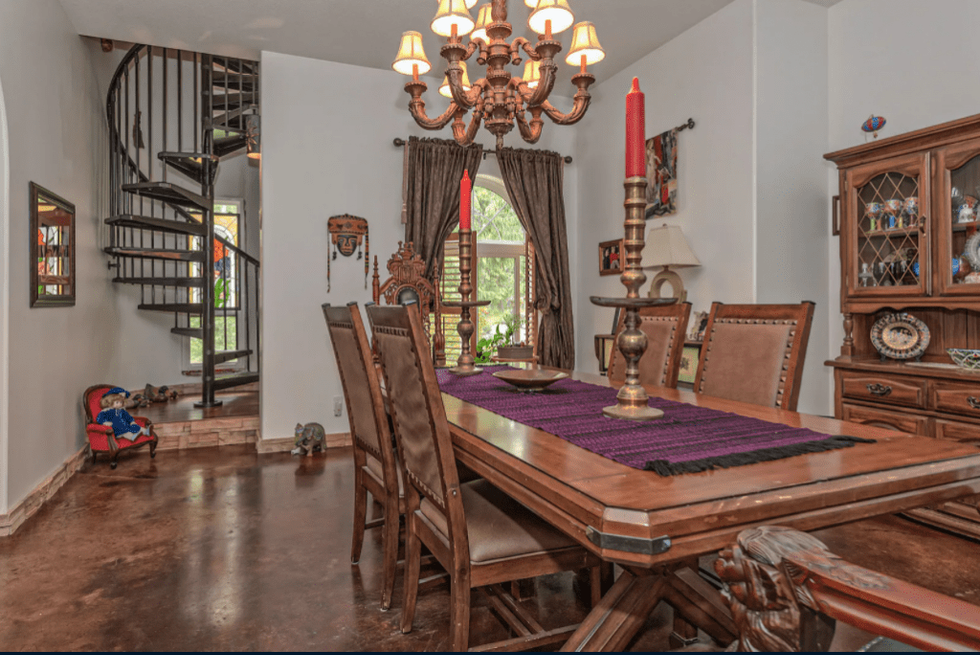 BEDROOMS