---
Despite looming interest rate woes, home-buying-hopefuls are reportedly optimistic to un-shelve their buying plans… albeit not quite yet.
This is according to a new survey from real estate company Zoocasa, which reflects the sentiments of more than 1,800 Canadians. Of that group, the bulk indicated big plans to buy, with 60.6% of respondents reporting intentions to realize their homeownership plans in the "near future."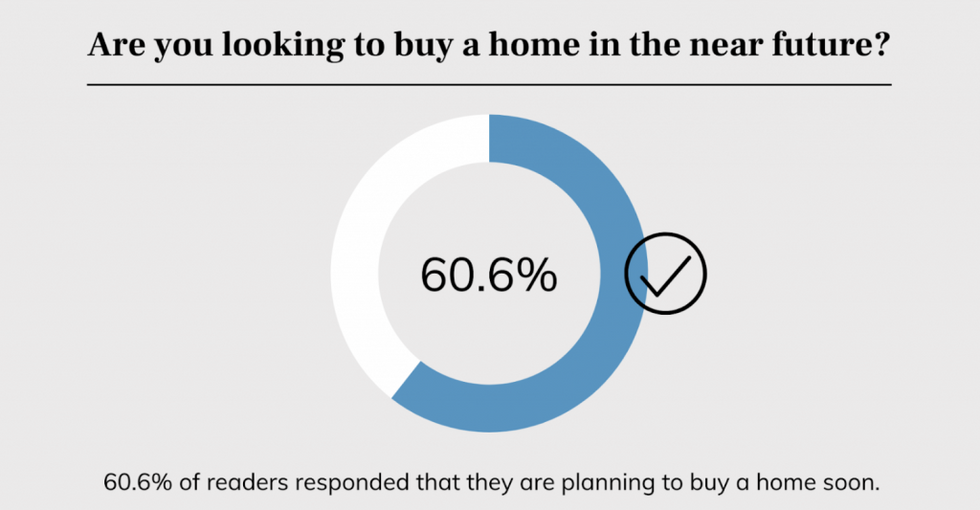 Zoocasa
As for when in the near future, it varies. Half of respondents said they planned to wait a year or longer, 24.8% said seven to 12 months, 16% said four to six months, and 9.2% said one to three months.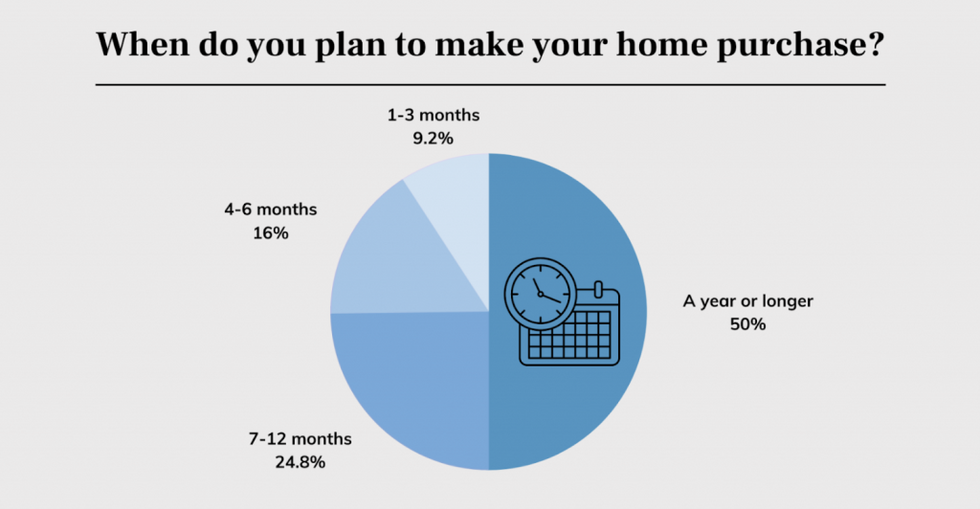 Zoocasa
When demand picks back up, it is expected to show up largely in the detached home sector, with 61.8% of respondents planning to purchase a detached house. Meanwhile, 40.3% are looking to buy in the suburbs. Zoocasa notes that this is indicative that "the trend for larger homes outside of city centres hasn't fully fizzled out since the pandemic."
In addition, 16.4% of respondents have their eyes set on condo/apartments -- a sector that has held up well this year, in terms of sales and value retention -- 10.1% on townhomes, and 7.2% on semi-detached homes.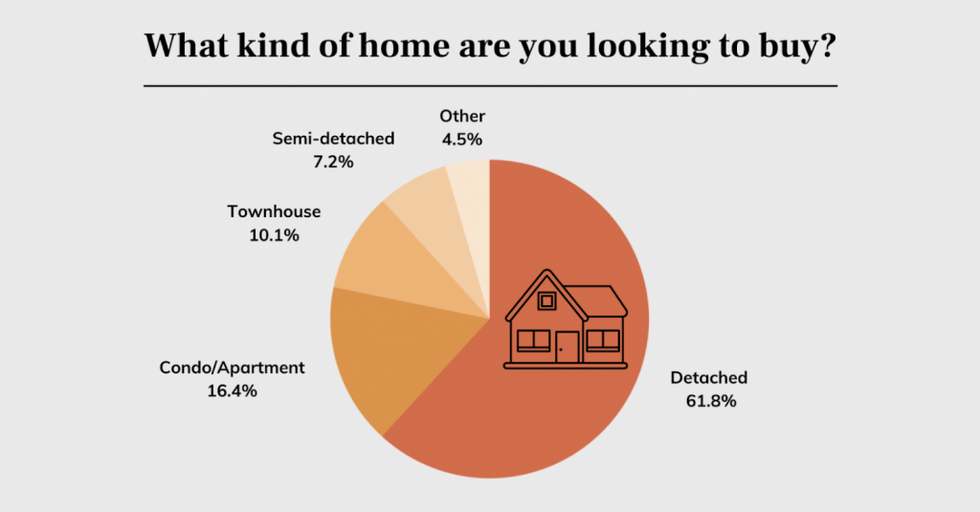 Zoocasa
If affordability improves in the coming months, Canadians are also prepared to buy big, with 35.3% saying they are looking to upsize and snag their "dream detached home."
This would bode well for the detached home sector, which has observed dramatic price drops as purchasing power has dwindled. As it stands now, average prices for detached homes are down 11% year over year in Toronto, and 9.5% in the GTA, sitting at around $1,585,589 and $1,310,639 respectively.
Although Zoocasa's findings lean optimistic, Canadians are certainly not out of the woods yet.
Recent data from the Canadian Real Estate Association showed that slower sales were observed in 60% of local markets, with Greater Vancouver, Calgary, Greater Toronto, and Montreal seeing the greatest drops. Another report from RBC Economics forecasted "more of the same" in the months to come.
Moreover, would-be homebuyers are continuing to feel jaded by the high interest rate environment, with more than half (55.9%) of Zoocasa respondents reporting a negative outlook on real estate due to the recent hikes. And with murmurings of yet another interest rate hike later this week, it's likely that Canadians will have to find some wiggle room in that "near future" timeline.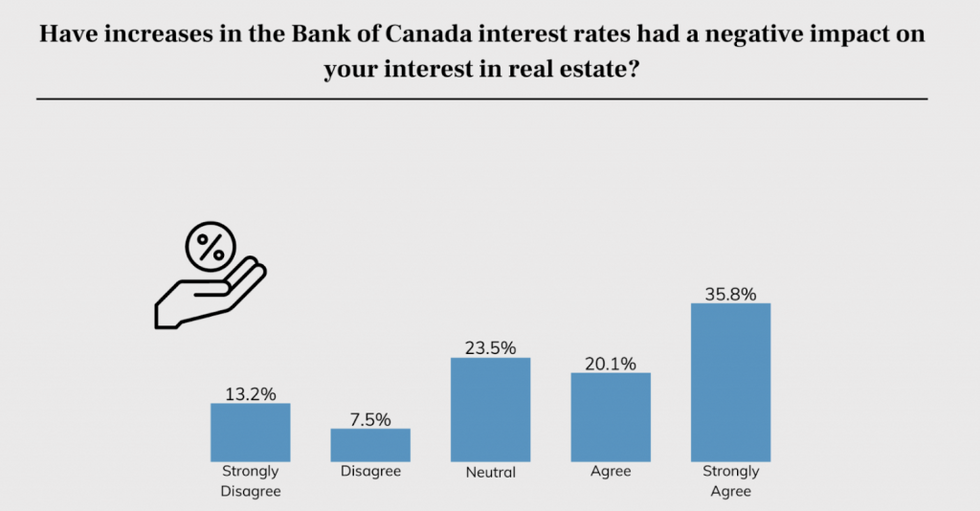 Zoocasa
Real Estate News