There's no doubt that the last two years were tough on everyone – across the country and around the world, we endured lockdowns and curfews, emergency orders, rising case numbers, and widespread fear, illness and loss as a result of COVID-19.
---
But as we move towards a new future, examples are sprouting up everywhere of the considerable opportunities that have emerged as a result of these challenging times.
And that's exactly what we've seen in Canadian PropTech.
Prior to the pandemic, Property Technology – the fast-growing sector that uses digital tools to optimize the way people buy, sell, research, market, and manage real estate – north of the 49th Parallel was already on the rise. The GTA had made a name for itself as North America's largest tech hub, with over 24,000 tech companies and 270,000 skilled tech workers, and Canadian real estate investors were leading the global market. (According to Toronto Global, Statcan, UBI Global, Rider Levett Bucknall, and PERE, 10 of 2020's top 50 global institutional real estate investors were Canadian.) Then came COVID-19.
READ: Here's Why Proptech is One of the Hottest Investment Opportunities Right Now
Suddenly, industry players everywhere were fervently seeking out technology that could help them stay connected with partners and potential purchasers while stuck at home, and the Canadian PropTech industry was perfectly positioned to lead the way.
The Canadian Advantage
Why is Canada at such an advantage when it comes to PropTech? To understand the answer to that question, we need to look at three key factors that have created the perfect storm for PropTech to thrive.
i. Access to talent
ii. Innovation-supportive infrastructure
iii. A thriving real estate industry
Access to Talent
With favourable immigration policies and continuous investment in post-secondary institutions, Canada is home to a highly-diverse, highly-educated workforce. We boast three of the top 10 most diverse cities in North America: Toronto (#1); Montreal (#7); and Vancouver (#9). We're on track to welcome over 430,000 immigrants for 2022-2023, and we're the most educated country in the OECD (Organisation for Economic Co-operation and Development), with 57% of the population having a post-secondary degree or diploma, and 500,000 students enrolled in STEM programs at any given moment.
Innovation-Supportive Infrastructure
Strong demand for tech solutions that help address housing affordability, environmental sustainability, and operational efficiency in urban development has led to generous funding and support programs that encourage industry entrepreneurship. There's the SR&ED (Scientific Research & Experimental Development) program -- Canada's largest source of research and development funding, designed to reward businesses that focus on innovation and advancement in science and technology -- that has helped introduce $4 billion in annual tax incentives. There are also more than 175 incubators and accelerators, coast-to-coast, that can help PropTech businesses grow.
A Thriving Real Estate Industry
Since 2015,Toronto has topped the RLB Crane Index for North America, and with good reason – it was named by Toronto Metropolitan University's Centre for Urban Research and Land Development as the fastest growing city in North America (Vancouver and Montreal also made the list). The thriving Canadian real estate industry has created enormous opportunity for growth in related sectors like PropTech, and successful business models are taking root.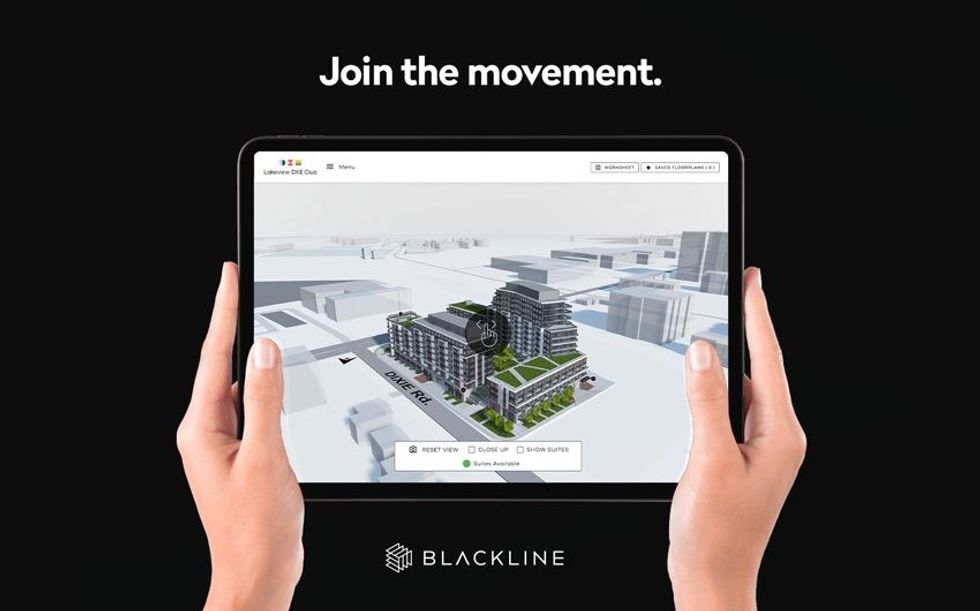 ADHOC Studio
4 Strategies for Innovation North of the Border
With a rapidly growing tech ecosystem, access to high quality talent, friendly immigration policies, and a thriving venture capital and accelerator community, the stage is set for a strong PropTech ecosystem in the Great White North and Canada's leading players in the real estate market are taking notice, embracing four strategies for innovation to create a competitive advantage.
Internal Innovation: Some players are focusing on developing in-house innovation and competencies in tech.
Strategic Partnership: Others are forming strategic partnerships with tech companies to create a point of differentiation or improve existing processes.
Third-Party Investment: A number of industry leaders are investing in venture capital funds that finance PropTech, gaining early access to emerging technologies in the process.
Direct Investment: And finally, some are investing directly in tech startups that align with their core business and expand their offering.
Today, the PropTech trends making the biggest impact are focused on finance (alternative financing platforms that make homeownership more accessible), construction (technology that unlocks value and helps future-proof developments for a sustainable tomorrow), omnichannel presence (a strategy that blends digital and physical to create a more robust customer experience), and the impact of Web3 (moving into the metaverse). Whatever the focus, the greatest strides are still being made here at home.
As word spreads, international PropTech firms are expanding their operations and opening new Canadian offices, eager to take advantage of our strong foundations for unparalleled opportunity. 
If the last two years have taught us anything, it's the ability to leverage technology to stay connected, and it's opening up a world of new possibilities in real estate.
---
This article was produced in partnership with STOREYS Custom Studio.
Industry Profiles