---
After soaring to record highs in the spring of 2022, home prices across Canada spent the remainder of the year in a state of decline.
As of February 2023, the national average home price sat at $662,437, an 18.9% drop from a year ago, according to data from the Canadian Real Estate Association (CREA). Despite the drastic decline, the price point still puts home ownership out of reach for many.
To determine where "pockets of affordability" can still be found, Zoocasa analyzed the average home price in 20 Canadian markets. The real estate agency sourced prices and sales data from CREA and calculated the annual change in each figure to determine where prices sit below the national average.
Of the 20 regions included in the report, 14 have home prices that are below the national average. Of those 14, seven are located in the Maritime and Prairie provinces.
Although prices declined by just 0.1% year over year, Saint John was deemed the most affordable region. The average home price in New Brunswick's largest city sat at $268,400 in February, nearly $400K below Canada's average.
Regina followed, with an average price of $310,200, while Quebec's $315,300 average home price placed it third on the list. The figures were down 2% and 1.4%, respectively, on an annual basis.
Despite posting positive year-over-year growth, home prices in Saskatoon ($372,400), Halifax-Dartmouth ($484K), and Calgary ($518,100) remained well below the national average.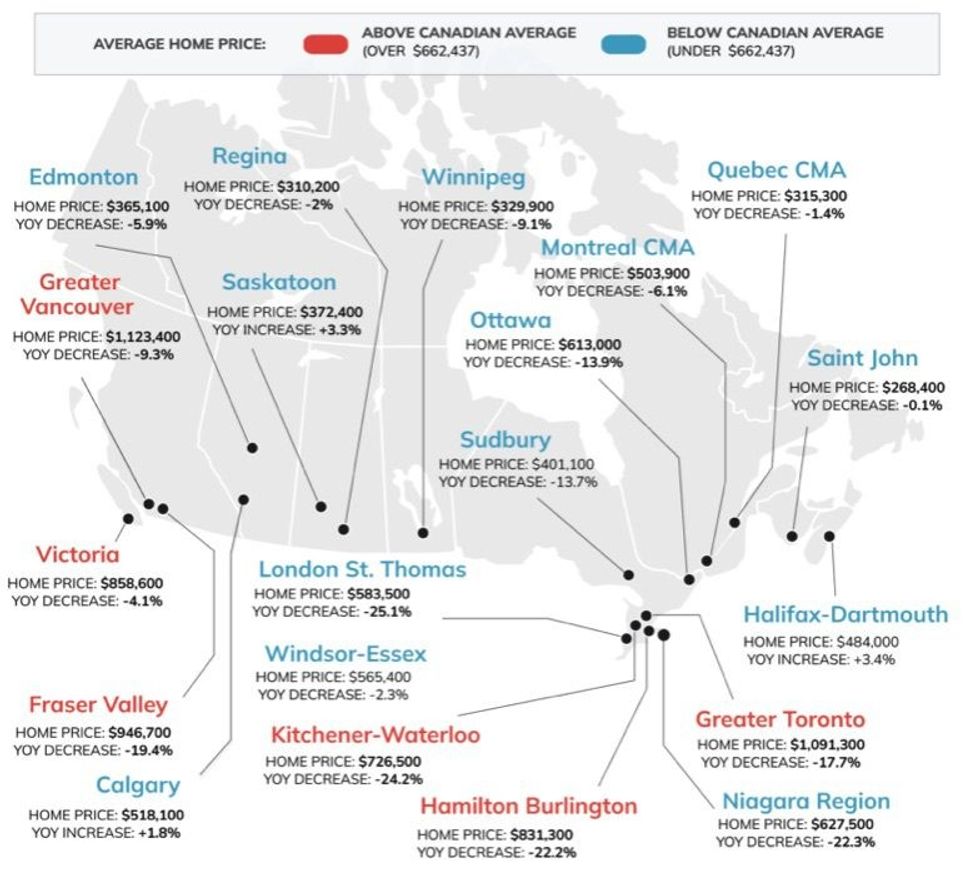 On the other end of the spectrum, home prices in Kitchener-Waterloo ($726,500) and Hamilton-Burlington ($831,300) remained well above the national average, despite posting year-over-year declines of more than 22%.
In the Greater Toronto Area and Greater Vancouver, home prices are nearly double Canada's average. At $1,091,300 and $1,123,400, respectively, they've declined by 17.7% and 9.3% annually, but sit more than $822K above Saint John's average home price.
According to the CREA, if you cut the Greater Toronto Area and Greater Vancouver out when calculating the national average home price, the figure drops by nearly $135K.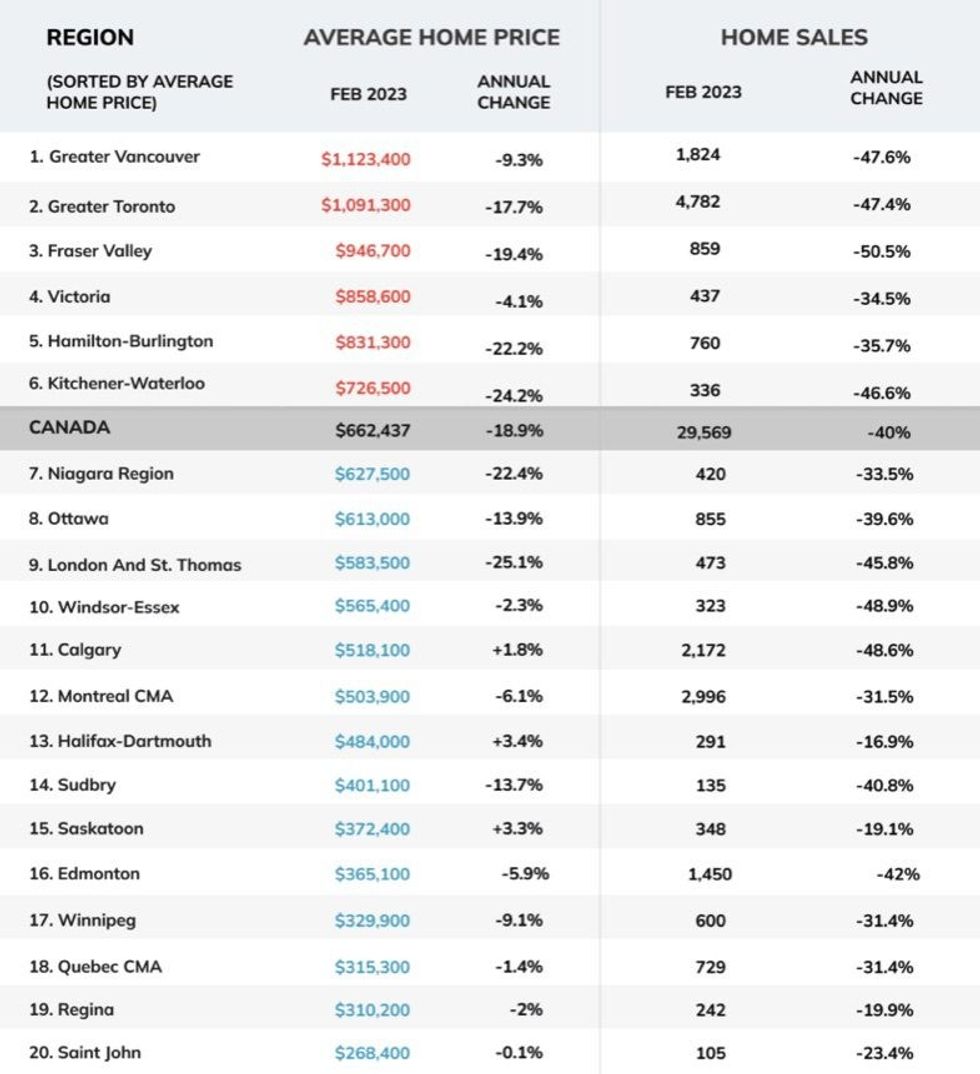 Real Estate News