---
At a time when it seems life can't get any pricier, Canada's inflation rate is now the highest it's been since January 1983. 
Today, Statistics Canada (StatCan) revealed that inflation soared to 7.7% in May, up from 6.8% in April. 

This is notably above recent economist predictions the inflation rate would climb to 7.4%, and marks a four-decade high. In January 1983, it gained 8.2%. The May rate hike is largely due to the climbing prices of gasoline (the main culprit), hotel stays, and cars. Energy prices rose 34.8% compared to a year ago, with gas prices up 48.0% compared to 2021.
According to StatCan, the price for food purchased at Canadian stores rose 9.7% compared to 2021. This figure matched April's increase, as the cost of groceries continues to set Canadians back a lot more than it did pre-pandemic. For example, the cost of fresh veggies alone rose 10.3%.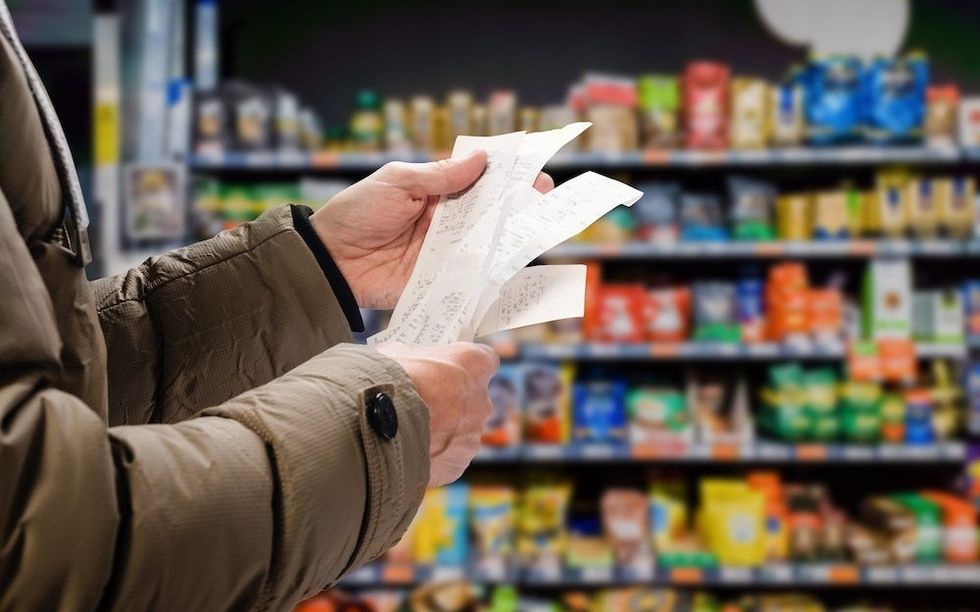 Minded man viewing receipts in supermarket and tracking prices
The cost of services rose 5.2% in May compared to a year ago, up from a gain of 4.6% in April. This comes as countless Canadians are making up for lost time in the travel and restaurant departments. Tellingly, the prices for traveller accommodation gained a dramatic 40.2% compared with a year ago, and the cost of food purchased from restaurants gained 6.8%, resulting in notably higher tabs to dine out.
Naturally, the impossible-to-ignore inflation rate will put the pressure on Bank of Canada to impose further interest rate increases in the coming weeks -- something that will come as no surprise to many, especially the country's head economists. Canada's central bank has raised its key interest rate target three times so far this year to its current rate of 1.5%. Rising rates will undoubtedly impact the country's already cooling housing market, making it more difficult for young Canadians to secure mortgages.
Canada's Finance Minister Chrystia Freeland has said the federal government is prepared to take further steps to offset the climbing cost of living if inflation continues to rapidly grow.
While the personal bank accounts of Canadians from across the country are taking a hit thanks to sky-high living costs, it could be worse: the UK just hit a 40-year record high inflation rate of 9.1%, the highest in the G7.
Economy