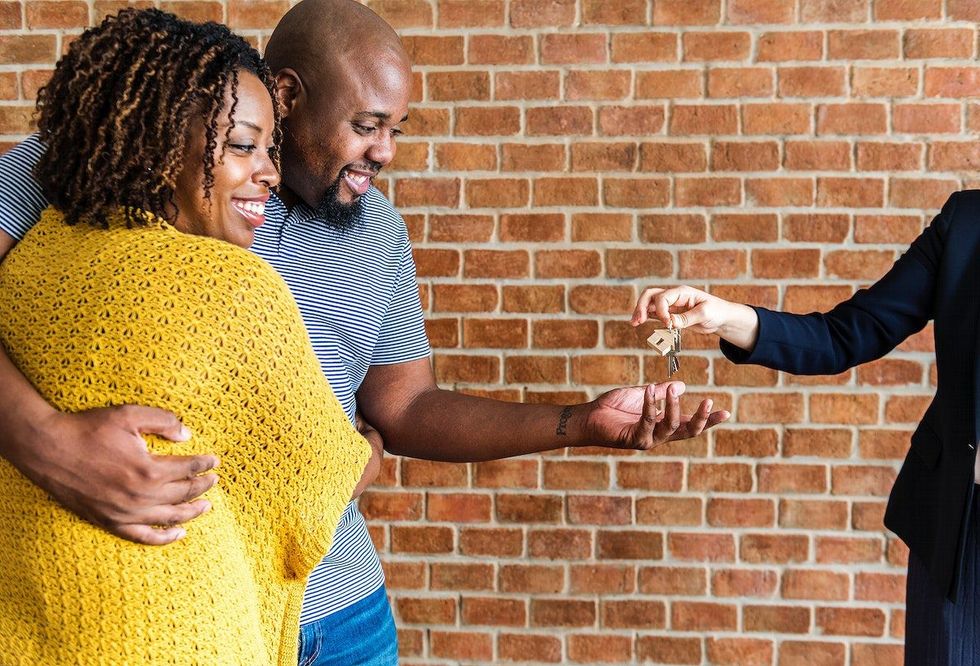 Photo by rawpixel.com
Home ownership isn't a problem in Canada, according to RBC.
---
In a recent report by RBC Economic Research, the financial institution argues that the real problem behind the millennial housing crisis is a lack of supply.
According to RBC, more than 40 per cent of Canadian households under 35 own their own homes. And Canada, in general, has one of the highest home ownership rates in the world.
Comparing data from 2016, RBC found that even in Canada's least affordable markets (Toronto and Vancouver) home ownership rates were almost double that of cities like Paris and Berlin.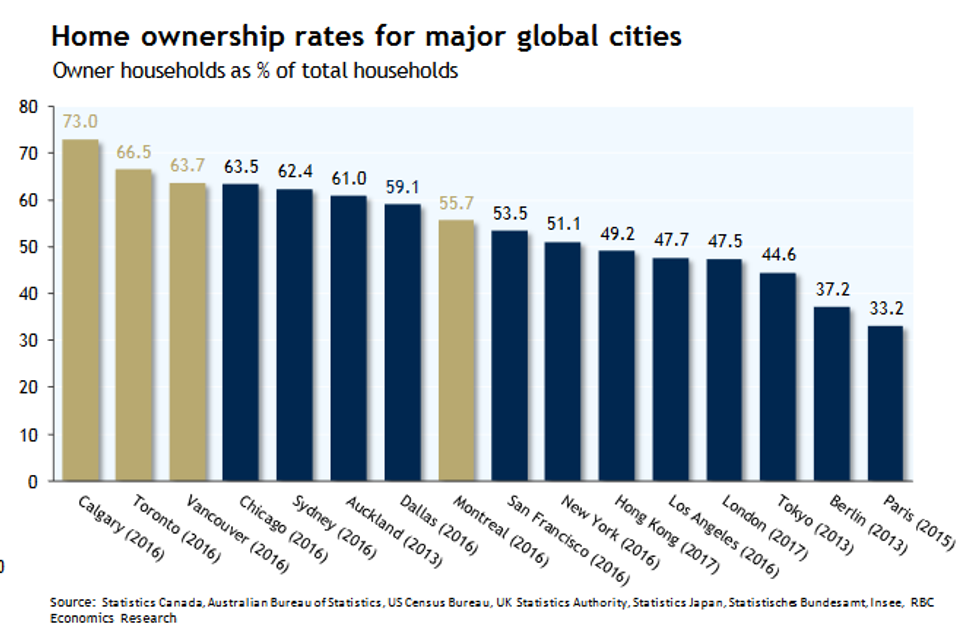 Despite dropping slightly from 2011, Canada's overall home ownership rate in 2016 was 67.8 per cent. The U.S., by comparison had a home ownership rate of 63.4 per cent in 2016.
"The decline in the home ownership rate in recent years is a symptom of a larger issue — the lack of housing options that ordinary Canadians can afford in some of our country's larger markets," says senior RBC economist Robert Hogue.
Hogue goes on to say that the solution should not include measures that increase demand or buyers' budgets like relaxing the stress test or extending the amortization periods. While Hogue admits that these actions will cause temporary relief, they will not solve the problem of high household debt and may even cause an increase in home prices.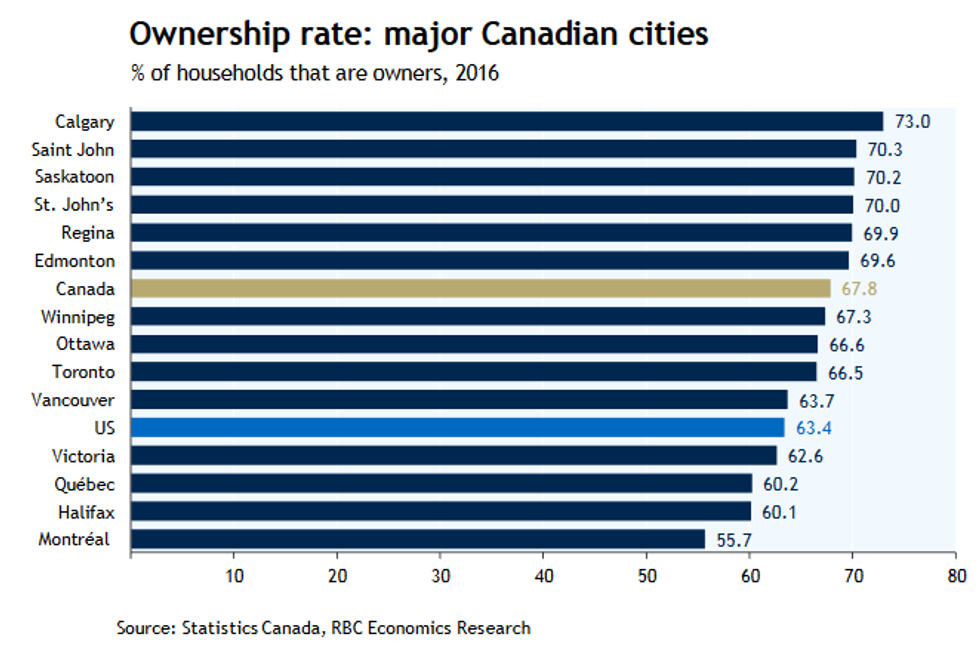 "What millennials in Vancouver and Toronto really need is more inventory of homes they can afford, and a better mix of housing options—be it own or rent," says Hogue.
To get there, Hogue says all levels of government need to work together to "remove barriers (regulatory, administrative or otherwise) inhibiting home developers and builders to respond quickly to the demand for new housing."
Real Estate News