Ask An Agent
Ask An Agent: Is It Better To Over Or Under Price Your Home When Listing?
Sarah Miskelly is a rising star in Toronto real estate.
The Keller Williams Referred Urban Realty Brokerage sales representative earned Top Agent Under 30 and Rising Star honours, while tripling her income over the past three years. But like many seemingly overnight sensations, Miskelly's success is no accident and was actually years in the making.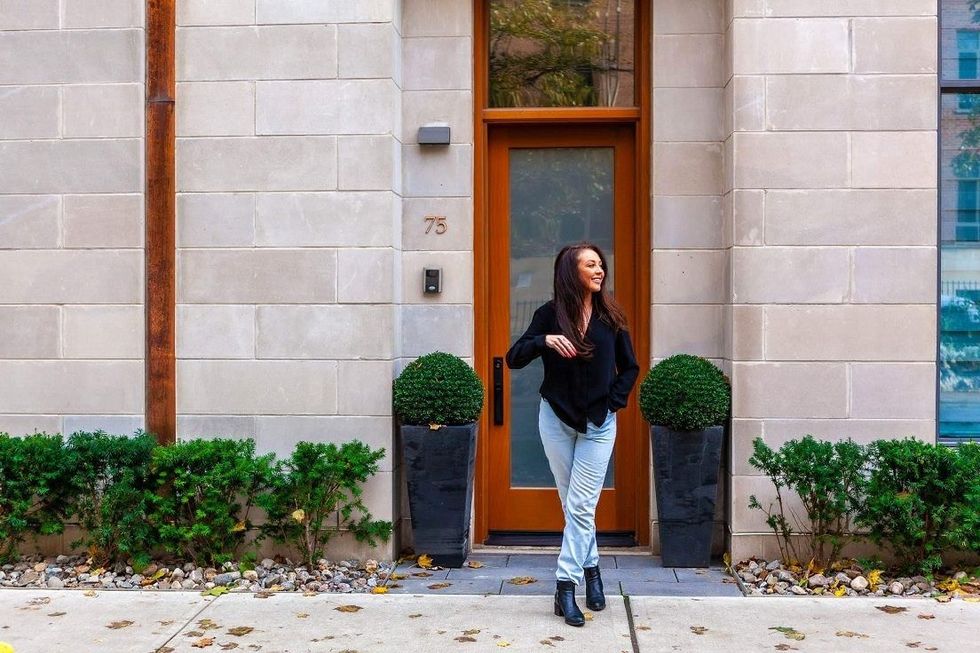 She grew up in real estate, helping manage her parents' investment properties since the age of 16. These days, she owns a number of properties on her own and is busy building her brand within Keller Williams as the founder of Muse Realty – a boutique real estate outfit focused on urban condos and loft spaces.
With her clients getting a veteran real estate investor as well as a rising realtor, one could argue few realtors have been in the buyers' position like Miskelly, which makes her perfect to answer this pricing question:
As a seller, is it better to overprice in hopes of negotiation or underprice in hopes of a bidding war?
Overpricing historically nets the seller less. If you overprice a property, buyers are going to compare it to others that are currently for sale and they're not going to see the value of it.
Then, it's going to sit on the market, people are going to start thinking there's something wrong. The seller may get low-ball offers or no offers at all and then, when it goes stale, they're going to have to reduce the price. It's an ineffective use of time and effort that can create stress for a client.
Really, it's about knowing that the time to maximize the selling opportunity for a property is immediately after it hits the market. It creates a sense of urgency for buyers as the shiny new listing on MLS and you want to take advantage of that by pricing competitively.
One of the things realtors regularly look at is that, quite frankly, 80 per cent of marketing is the price of a property and, people are generally quite predictable. It's a matter of taking advantage of the thinking formulas that drive humans as buyers because the value of a property in our market is going to be determined by what a buyer is willing to pay. You want to take advantage of that through pricing, how the property looks because it's a beauty contest and creating competition. If you price a property competitively, you pretty much set the stage for a flurry of activity and you can potentially create a multiple offer situation for the seller.
A lot of this is data-driven, I don't just make this stuff up. The higher you price a property above market value, the fewer buyers will look at it and the fewer people who look, the more likely it is that you will not get an offer. Historically, if you price a property 15 per cent above market value, you will only get 10 per cent of buyers, whereas if you price a property five to ten per cent below market value, you up the number of buyers and the probability of those buyers coming forward with an offer increases.
One of the things we look at in our industry is if you have ten showings of a property with no offers, you're likely overpriced. These are all metrics to look at and in the end, as a seller, you can only control two things: the price and the condition of a property. You don't have control over who the buyers are and the other properties on the market at any given time.
My job is to do my utmost to control what I can control, knowing all of this information and how imperative it is to price properly to create an environment for a proper transaction. I'm not creating the market. It's about knowing that value is in the eyes of the buyer. I'm able to look at the data and see what has sold in the area historically and what the best strategy is in that neighbourhood and assess the seller's best option. In the end, the seller is going to make a decision.
My job is to make sure that's an educated decision, tell them the probability of what can happen if they overprice and prepare them for price-changing, which is when you have to reduce the price later. On the other hand, the seller can take my advice and I'll be able to demonstrate to them — through my history as an agent and what's selling — what would get them a higher price and is the best option for them.
---

Do you have a real estate question? Let us know on Twitter, Facebook or via email at [email protected]