---
Just weeks after topping off its 36-storey Etobicoke tower, Altree Developments filed plans to transform an adjacent west end lot with another high-rise.
Planned for 10-18 Zorra Street, Altree is looking to build a 29-storey residential tower that would bring 341 new units to the rapidly evolving area.
Located just south of The Queensway, east of Kipling Avenue, the lots eyed for development are currently home to a handful of one- and two-storey houses that would need to be demolished before any construction can take place.
Plans filed with the City call for the proposed tower to sit atop a six-storey podium with a four-level underground garage below it, holding a total of 183 parking spaces. Nearly 15,000 sq. ft of residential amenities are set to be spread throughout the building, both indoors and outdoors, including multiple green roofs and terraces.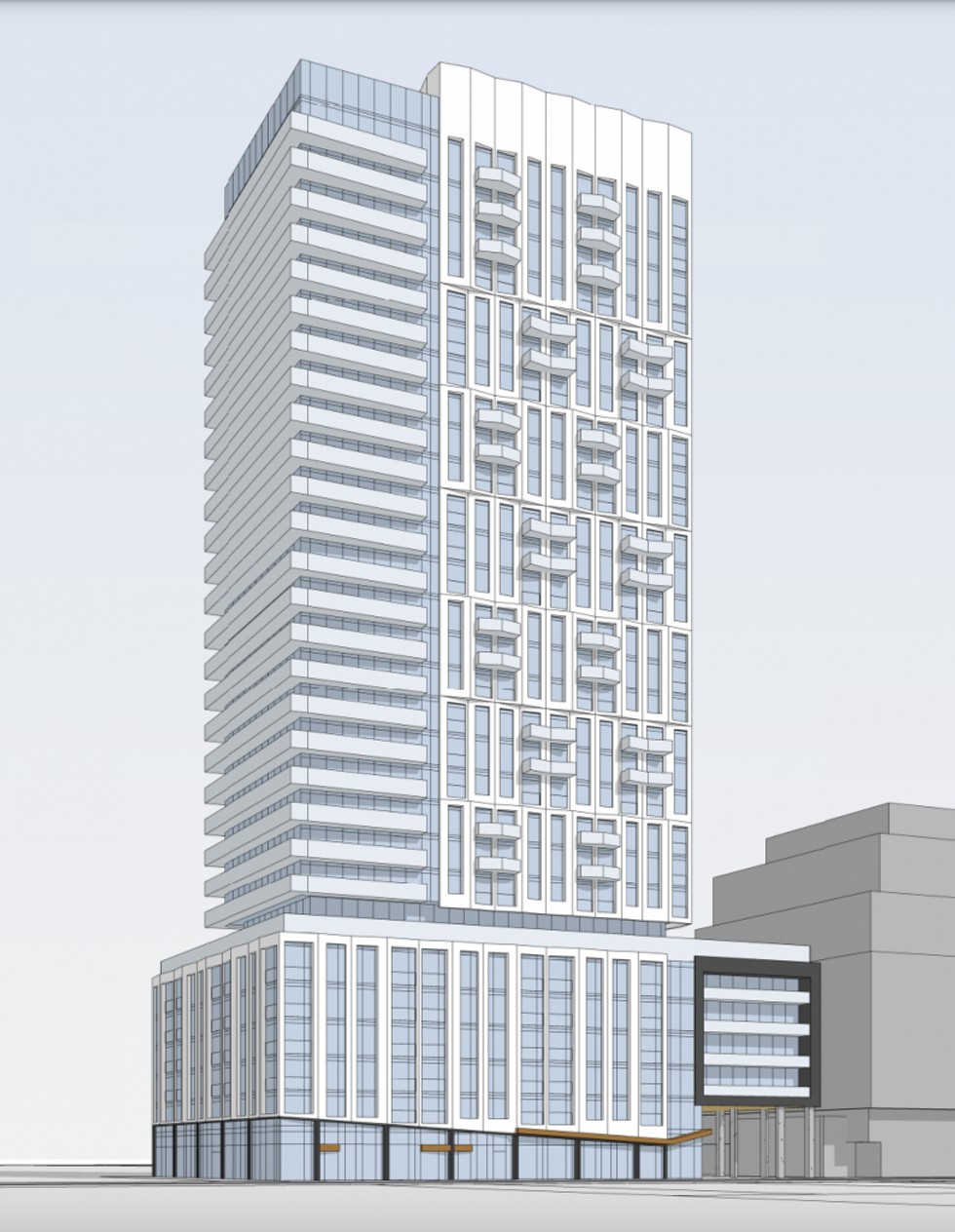 Planning documents describe the proposed development as "an architecturally distinct modern tower." Initial renderings reveal a largely white and glass high-riser with narrow rectangular window framings and strategically placed balconies that lend some visual interest to the building. Portions of the podium also utilize a black material, which contrasts against the rest of the tower.
The new development would be set back eight metres from the south lot line, the filings say, in anticipation of new parkland that would connect with, and expand upon, the parkland that's being developed for Altree's adjacent tower at 36 Zorra.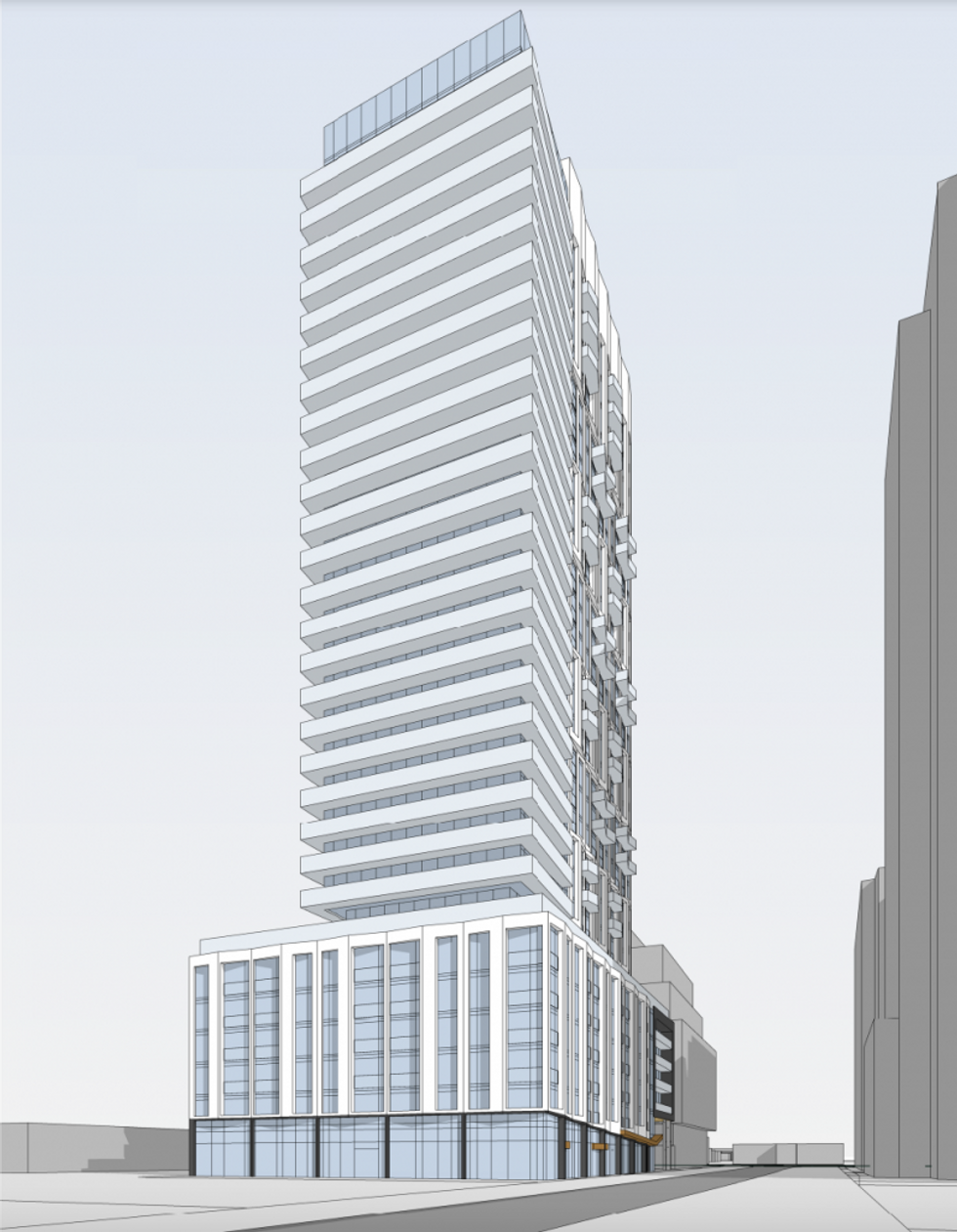 Graziani + Corazza Architects
With the Queensway neighbourhood being a hotbed of development as of late, the new development plans aren't particularly surprising. In addition to Altree's 36 Zorra project, which will add 459 residential units to the neighbourhood, a 10-storey, 142-unit mixed-use building was recently approved for the nearby 1197 The Queensway.
And over at 45 Zorra Street, directly across the street from the proposed development, four new towers housing 761 units have already gone up. A third phase of that development is planned, which would add another three towers of 18, 25, and 42 storeys, totalling 915 residential units.
Toronto