---
A new rental building by Adera Development has been completed in the Lynn Creek community of North Vancouver, the developer announced on Wednesday, but it's a bit more unique than most rental buildings, because it's a smart building.
Developed in partnership with Telus, Adera Development's RED Lower Lynn building on 1550 Oxford Street, right next to the Phibbs Exchange bus loop, is six storeys with 88 units, and is equipped with a bevy of technology and automation features.
As with most smart technology nowadays, it's all through an app on your phone. Residents at RED Lower Lynn can lock and unlock their (keyless) doors, get notified whenever the door is opened, adjust the unit's climate, and even control their home's lights, using Telus' Residential Smart Building app.
"We're excited to bring Telus' Smart Building solutions to North Vancouver's rental market, ensuring residents and staff at RED Lower Lynn have the latest in building automation, security, entertainment, and connectivity solutions," Erin Walker, Director of Residential Smart Communities at Telus, said in a press release on Wednesday.
The managers of the building also use the app, which allows them to access the security features of the building, as well as increase the building's energy efficiency. According to Telus' Smart Building website, those features include real-time weather-detection notifications, access to water system control, and a work order management system.
"The integration of smart building technology allows residents to live in a building with an added layer of security, offers peace of mind for residents and ultimately a more accessible, user-friendly experience, whether you are in your own home, the parkade, or one of the many common amenities throughout the building," added Rocky Sethi, Chief Operating Officer at Adera. "Providing a safe, secure community for residents is a top priority at Adera."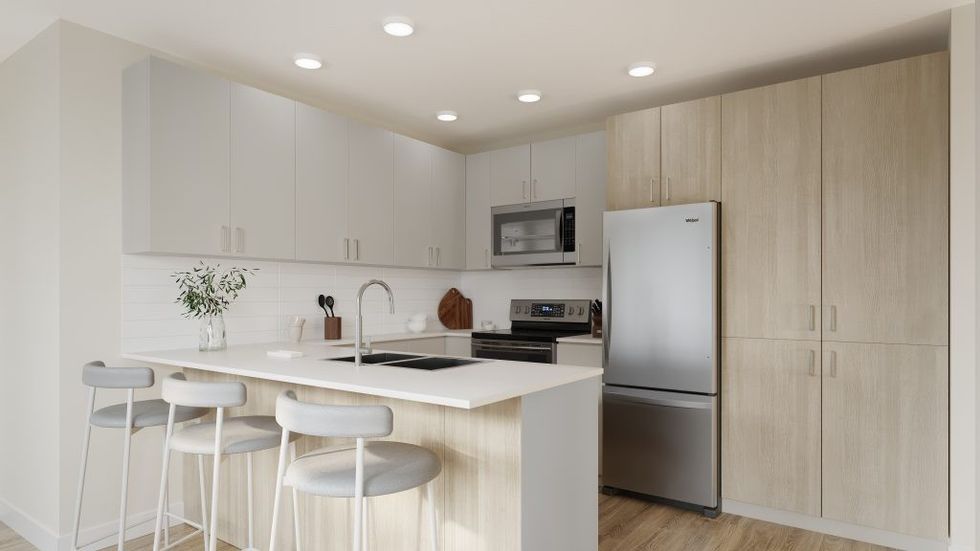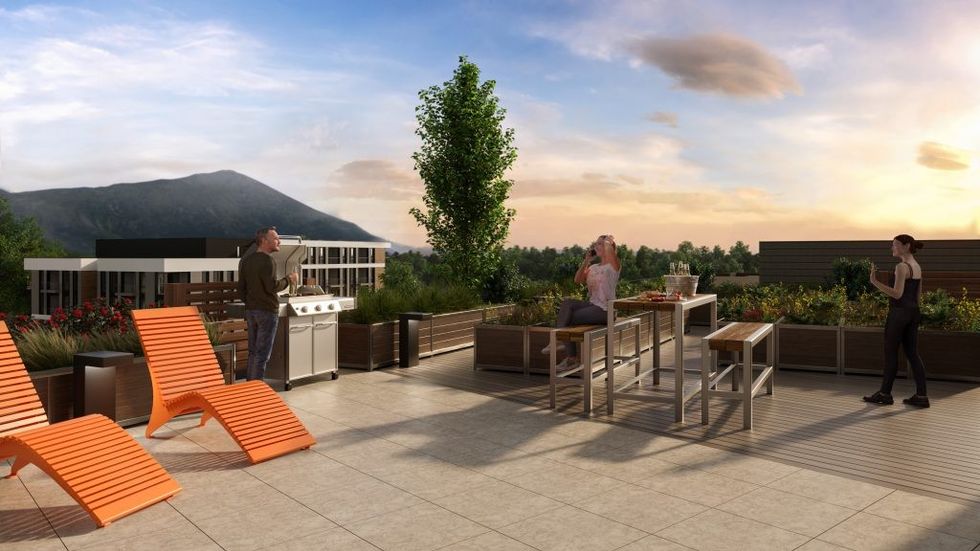 RED Lower Lynn. (Adera Development / Prospero International Realty)
Units at RED Lower Lynn include one-bedroom, two-bedroom, and three-bedroom units, ranging from 622 sq. ft to 1,126 sq. ft of living space, with multiple layout options to choose from. Tenants will also have access to several amenity spaces, including a co-working lounge, a fitness centre, and a rooftop terrace with BBQ space and a community garden.
READ: Skyline Completes 2 Rental Projects, Adding 230 Units to Vancouver Island
Based in British Columbia, Adera has been developing commercial space, townhouses, and condominiums for over 50 years, with properties in Vancouver, North Vancouver, Coquitlam, and Surrey. They moved into the rental market in 2021 with a new portfolio they're calling RED, an acronym for Rental Excellence Defined.
Besides RED Lower Lynn, Adera also owns the Crest and the Shore condominium complexes, as well as the mixed-use residential and retail district Remix, all in North Vancouver.
Condos