As development in the city's downtown east end continues to thrive, a 42-storey, mixed-use tower has now been proposed at 110 Adelaide Street East.
At the end of last month, a rezoning application for the project was submitted to the City of Toronto, and if the project is approved, it will rise across from St. James Park.
---
READ: 37-Storey Condo Tower Could Rise at Sherbourne and Front Street
The project, which is proposed midway between Church and Jarvis and spans south from Adelaide Street East to Lombard Street in the north, includes a 42-storey, 145.2-metre tower, containing retail, office, and residential units, as well as below-grade parking spaces, meeting the needs of the densifying neighbourhood.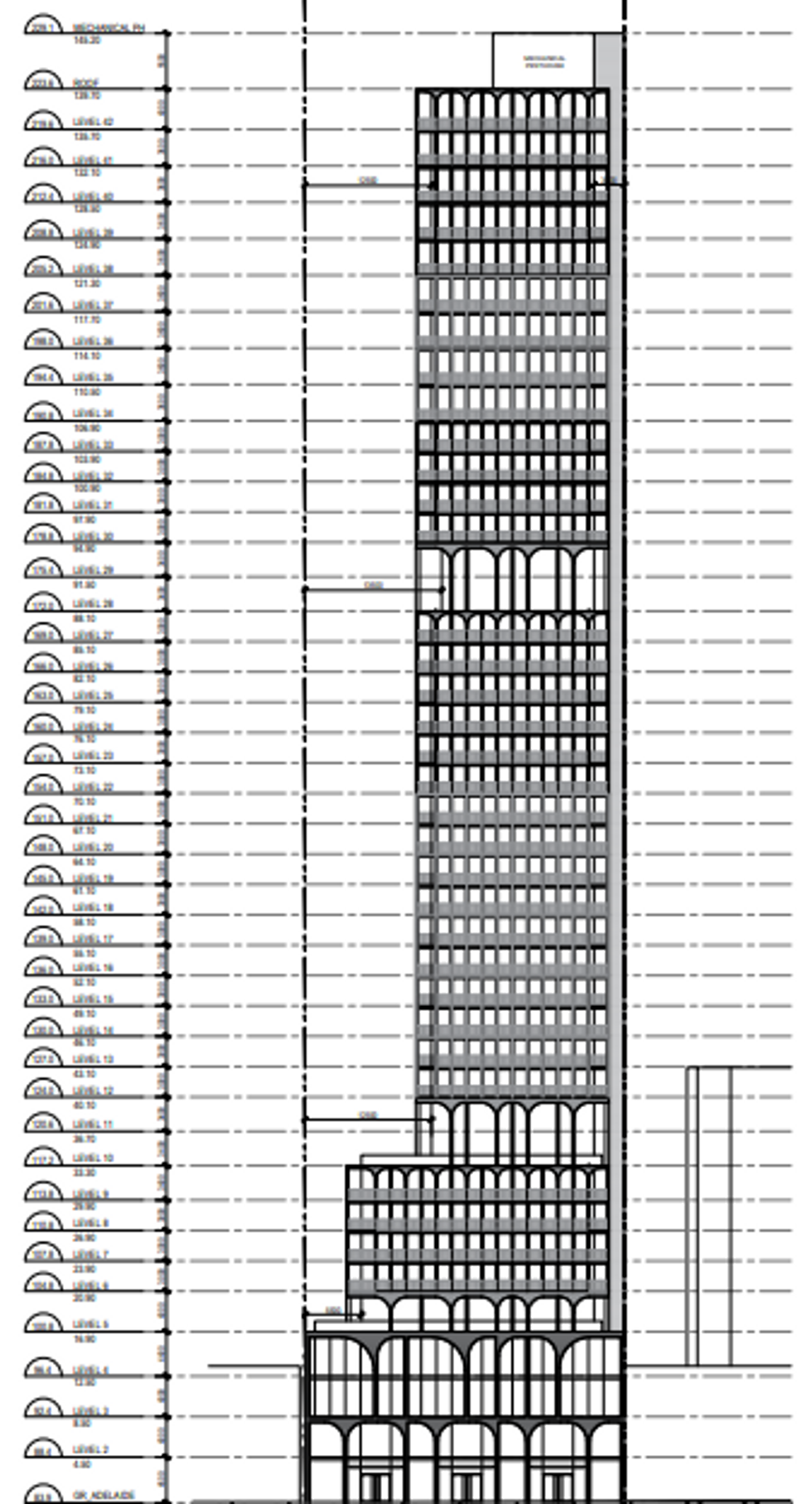 Submitted to City of Toronto
The development, which is being referred to as 110 Adelaide Street East, includes 452 square metres of at-grade commercial space, 3,288 square metres of office space on the 2nd to 4th floors, and 21,245 square metres of residential space on the 5th to 42nd floors with 287 units ranging in size from studios to 3-bedroom suites.
The site will also have space for two levels of below-ground parking with 52 residential and 14 non-residential vehicle spots.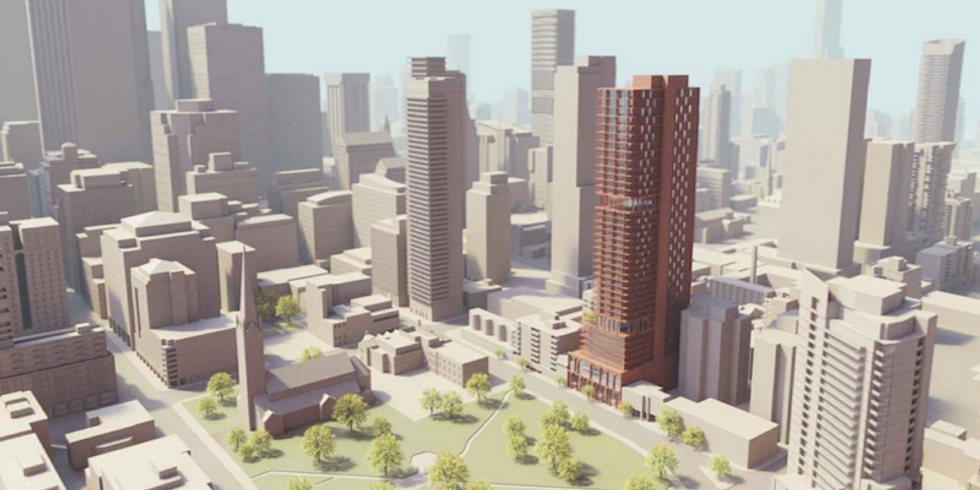 Rendering submitted to the City of Toronto
The tower will be near various transit options and within walking distance to many downtown amenities. The site will also have room for 291 resident, 20 office, and six commercial bicycle parking spots to assist the community in sustainable transportation options.
While still under consideration, the proposal also includes Sustainability Strategies for the project, including net-zero development, energy conservation and demand reduction, low-carbon solutions, energy resiliency, and rating systems.
Future Developments