Editor's Note:A previous version of this story featured a headline suggesting the property sold for its listing price of $28.8 million. While still a record-breaking sale in the GTA, the selling price remains undisclosed.
A $28.8 million Bridle Path listing has officially become the most expensive MLS sale on record in the GTA; a tangible indication that even a pandemic can't keep Toronto's luxury real estate market down.
---
The 13,000 sq. ft. French Provincial estate went just days ago via RE/MAX Realtron Barry Cohen Homes Inc.'s luxury realtor Barry Cohen. The sale "topples" the prior GTA high of $22 million, which was set in August of 2016. What's more, this sell marks the tenth home to go for over $10 million so far this year -- overshadowing the six that went over that price point during the same period in 2019.
All of this is to say, while the luxury real estate space took a brief pause as the pandemic descended upon Toronto, the bounce-back has been big.
"While high-end sales came to a literal standstill in April and May as a result of the pandemic, June marked an extraordinary shift in home-buying activity, particularly at the top end of the market," Cohen said. "Strong demand, fuelled by both local buyers and more recently, families from abroad, combined with a limited inventory of luxury product throughout the GTA, has created one of the most challenging markets to date in the uber-luxe segment."
This property, located at 93 The Bridle Path, sold within three weeks for an undisclosed price. Standing on nearly two acres, the mansion was designed by world-renowned architect and builder Joe Brennan, and features "the finest quality craftsmanship throughout." From its zen courtyard to spa-like amenities -- granite reflection pool, waterfall, and massage room included -- the appeal of the estate reportedly drew prospective buyers from here and abroad.
READ: Toronto Luxury Home Prices Up 11.9% in June From 2019: Report
"In recent months, greater emphasis has been placed on living space and the trend is evident from Home Depot to the housing market and all points in between," says Cohen. "After being sequestered for months on end and working from home, it's clear that consumers are still somewhat reluctant to venture out. Canadians are in nesting mode."
Last month, The Canadian Luxury Real Estate brand released its Mid-Year 2020 Report, which said demand for luxury properties was spiking across the country as the curve continues to flatten in Canada. Providing an analysis of residential real estate through April, May, and June across five markets including Halifax, Montréal, Ottawa, Toronto, and Vancouver, the report highlighted luxury real estate across three price segments: under $1 million; $1-4 million; and over $4 million, as listed in the MLS.
The report showed that on a national level, Canada's major metropolitan areas have shown market resiliency following a significant pause during the pandemic. During that timeframe -- June's end, to be exact -- Toronto's famous Integral House sold for $18 million.
The report said April was marked by "generational lows" and that home sale activity fell by a record 56% compared to an already affected March. Year-over-year, national sales dropped by 57.6% and the number of newly-listed homes across Canada declined by 55% in April compared to March. Despite those declines, prices held in most markets through the pandemic, and national home sales rebounded in May by a record 56.9%, amounting to one-third of a return of the activity lost between February and April.
Next, the number of new listings across the country climbed by a record 69% in May compared to April. By June, home prices returned to pre-pandemic levels as inventory increased, however, Engel & Völkers said at the time that this still wasn't enough to meet pent-up buyer demand.
Concerns about both a second wave and the economy are present, but home-buying activity continues across the top end in the GTA. Year-to-date sales (spanning from January until August 23) of freehold and condominium properties over the $3 million price point are up 39%, with 563 homes changing hands in 2020; that's 405 more than during the same period in 2019.
"Given tight market conditions throughout the GTA, activity in the upper-end is expected to remain robust for the foreseeable future," says Cohen, "quite possibly making 2020 the best year for luxury home sales since 2017."
While you digest what 2020 could mean for real estate's most extravagant offerings, have a peek at what the buyer behind this record-breaking sale will be bringing home. Or, we should say, coming home to.
LIVING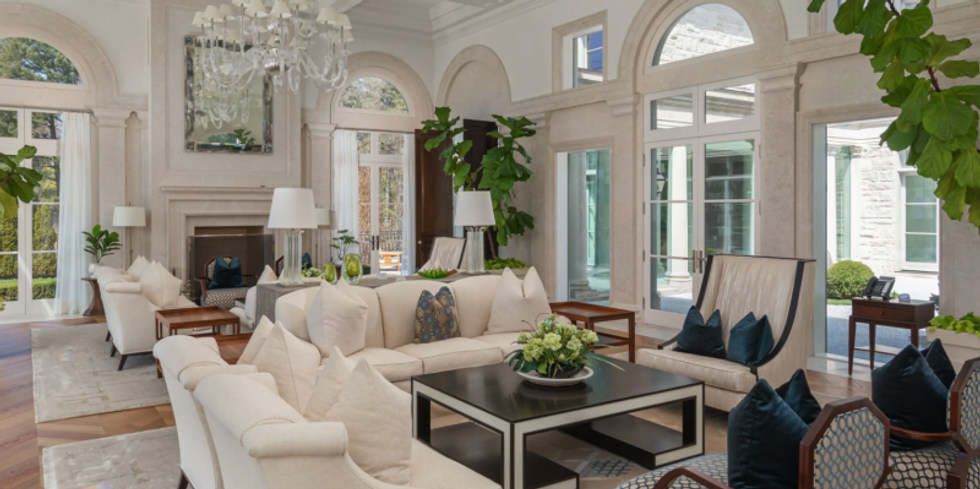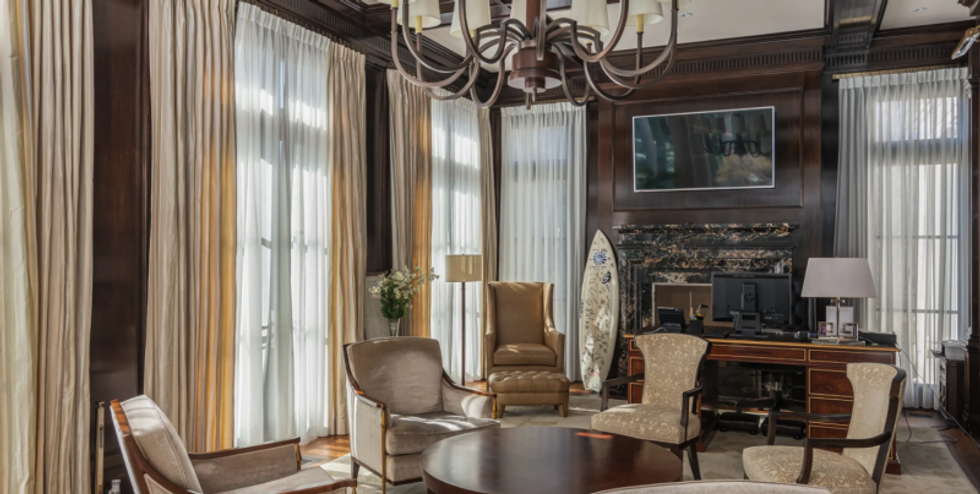 KITCHEN AND DINING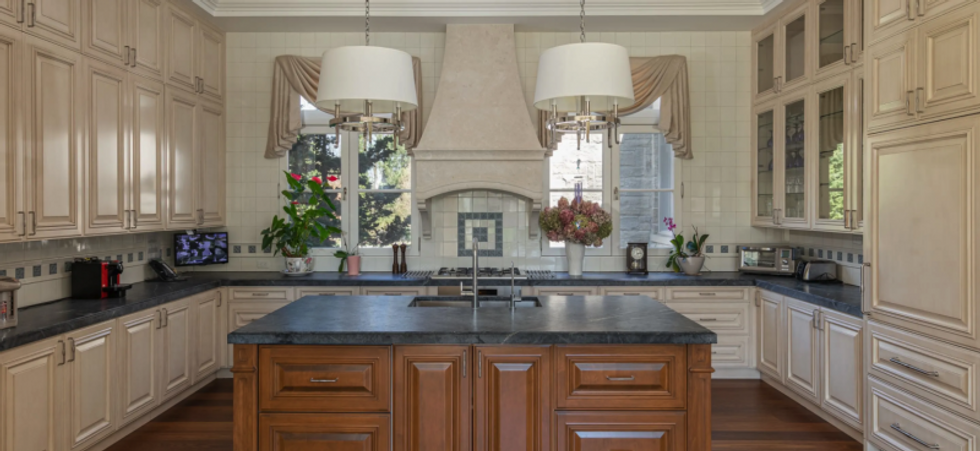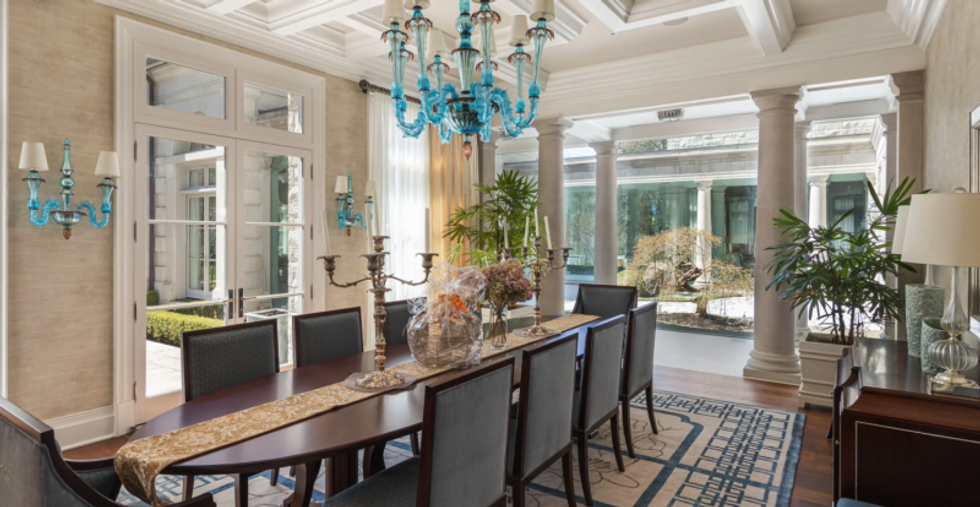 BEDROOM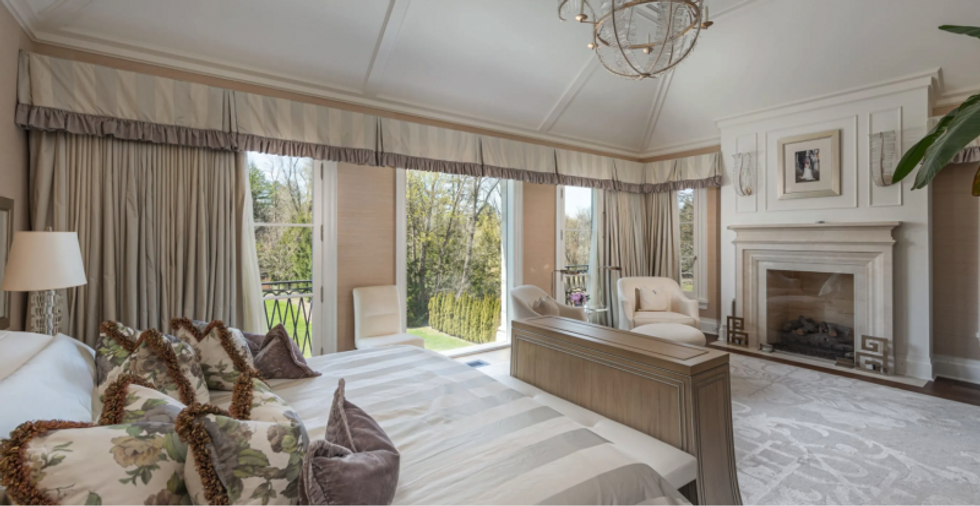 BATHROOM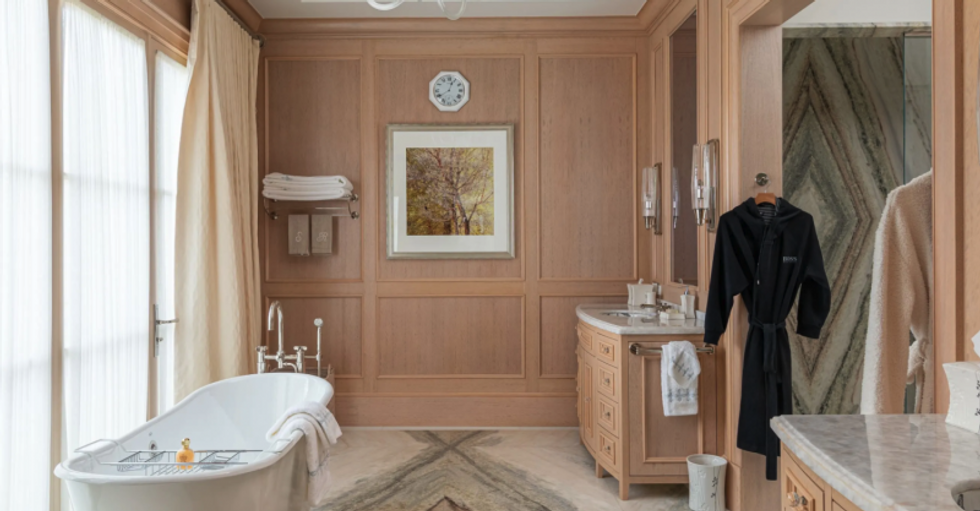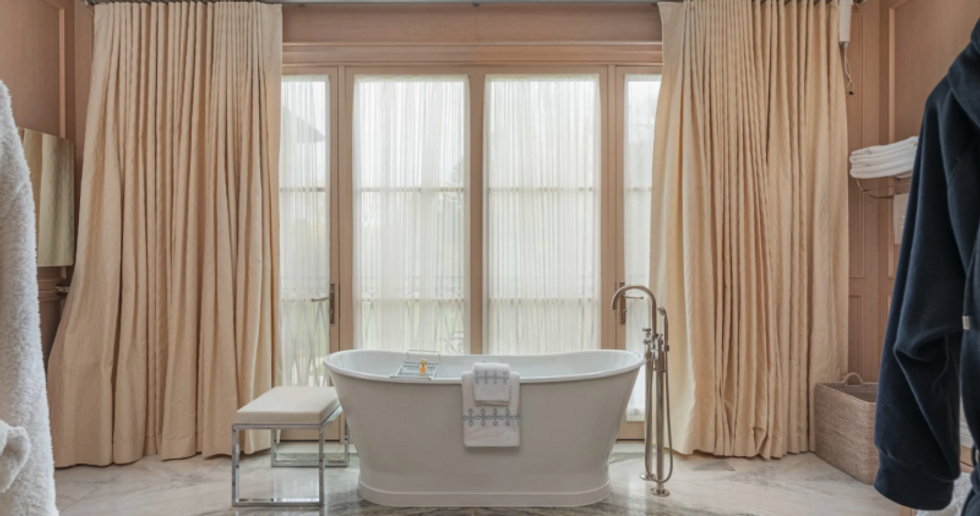 HOME GYM AND RECREATION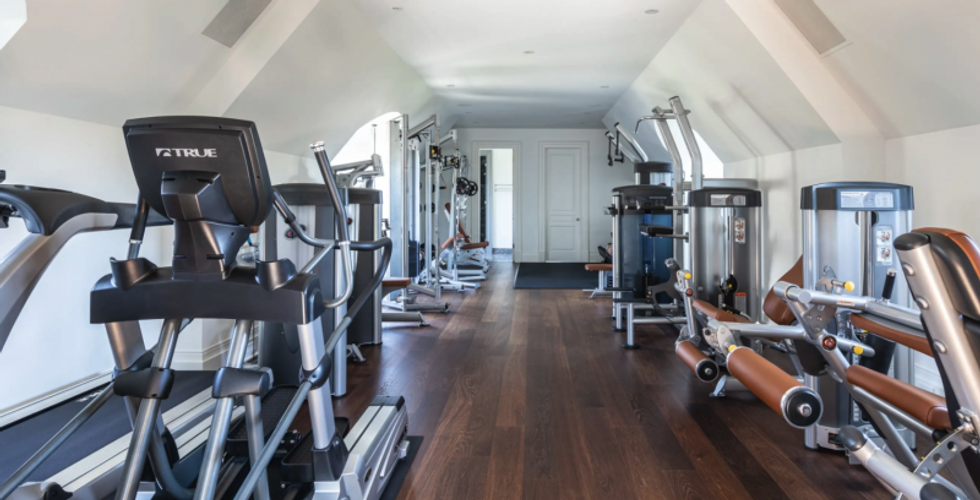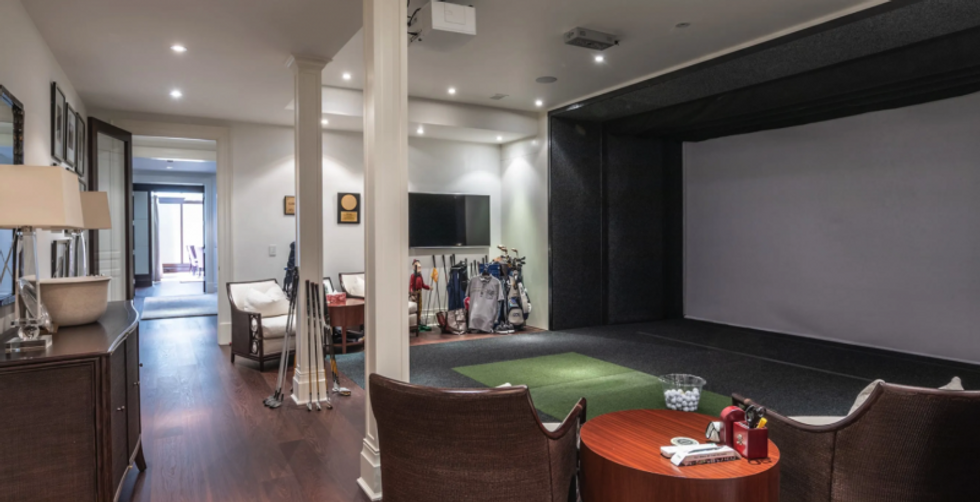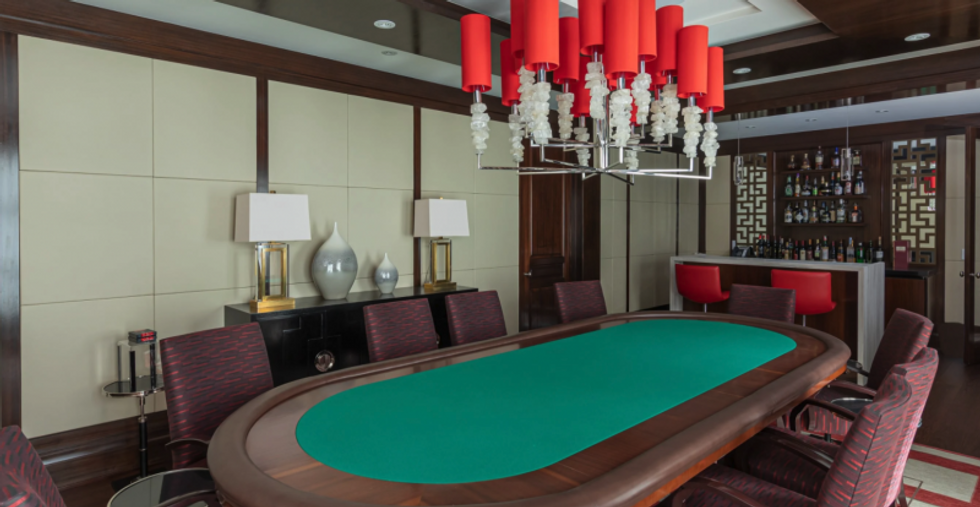 OUTDOOR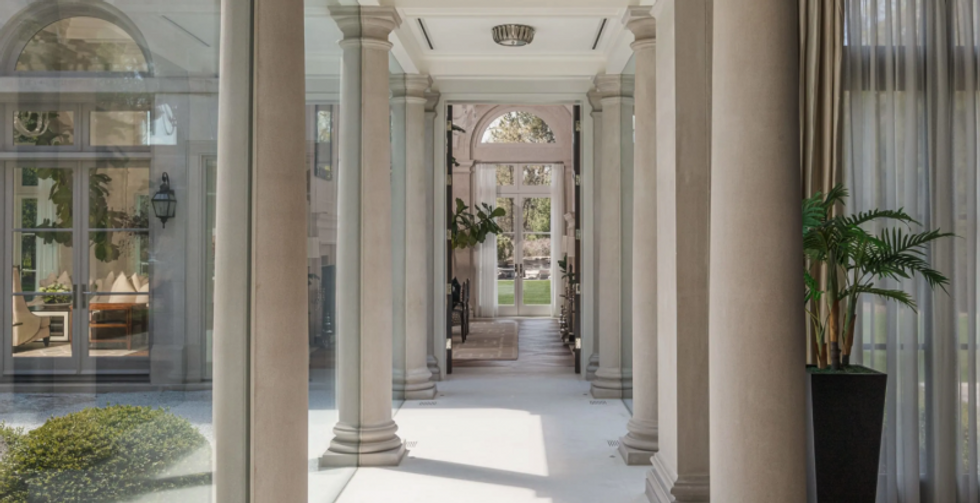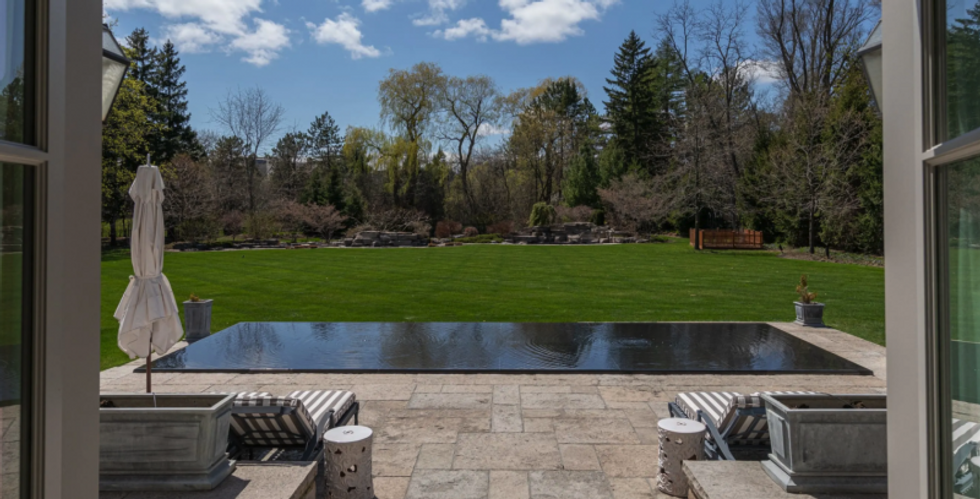 Sold