---
Downtown Toronto is in store for yet another skyscraper, with a 59-storey tower proposed for 576 Sherbourne Street in North St. James Town.
If approved, the development would intensify the corner of Linden and Sherbourne streets, according to an application prepared by WND Associates on behalf of the site owner Platinum Vista, bringing 688 residential units to the area, including both condominium and rental replacement units.
READ: 51-Storey Rental Tower to Revamp Heritage Building in Downtown Toronto
The application also states that the development will encompass 44,835 sq. m of total gross floor area -- all of which will be dedicated to residential -- and will reach a height of 190.90 metres (inclusive of the mechanical penthouse).
Renderings prepared by Arcadis IBI Group show alternating levels of projecting balconies punctuating all sides of the rectangular glass tower. The tower is topped with a green roof. While the 59-storey tower element leans modern, it will sit atop a heritage building, quite classically clad in red brick, which will be retained and restored in situ during the development process.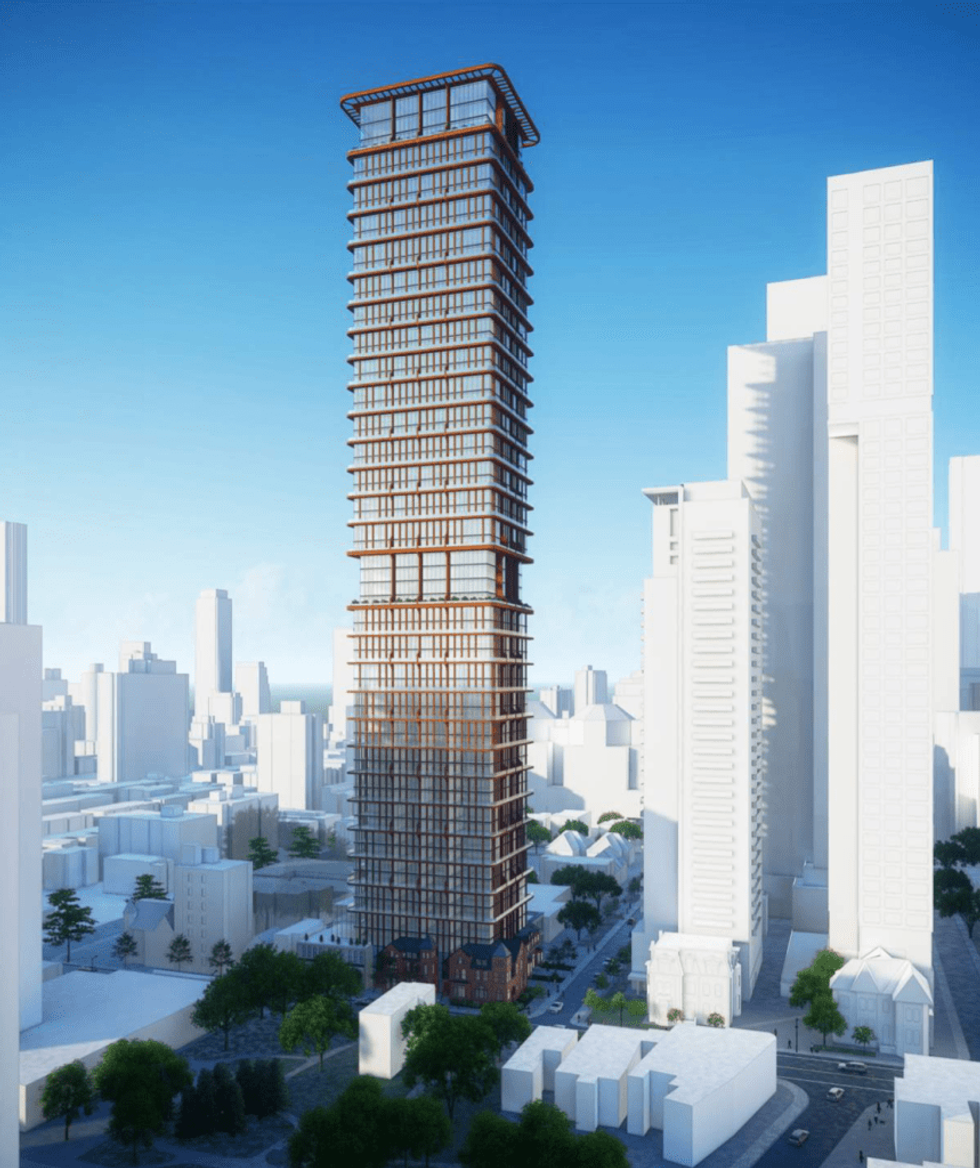 Arcadis IBI Group
As well, contiguous indoor and outdoor amenity spaces are proposed for the second, third, and fifth floors, "providing opportunities for active and passive programming." Seventy-seven parking spaces are planned to serve building residents, while eight spaces will serve visitors.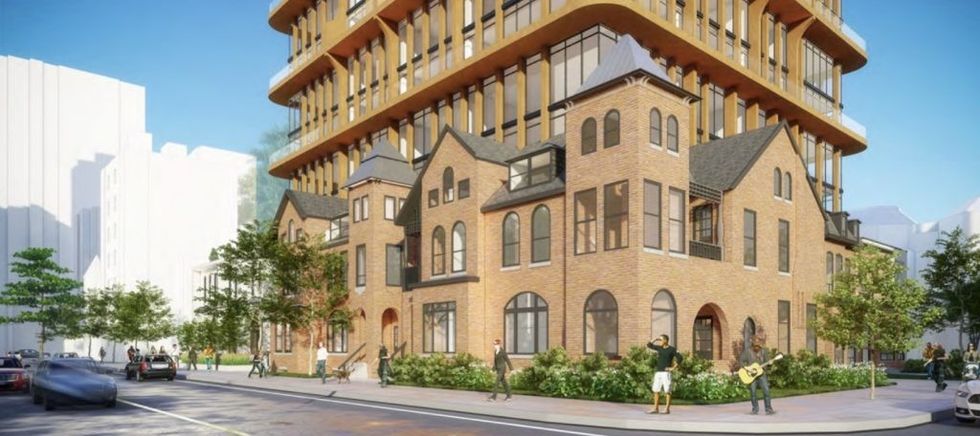 Arcadis IBI Group
Located in the thick of downtown Toronto, in an area characterized by two- to three-storey semi-detached and single-family dwellings, the subject site is a strong candidate for intensification. The area is served by a wide array of retailers, restaurants, and employment opportunities, and Sherbourne subway station is just a two-minute walk away.
Toronto