In a city where detached homes often tend to look relatively the same, it's refreshing to see properties more on the unique side of things -- and in this case, a modern detached in North Riverdale inspired by the west coast that just sold for $2.9 million.
Located at 50 Grandview Avenue, the 3-bedroom and 4-bathroom residence is the perfect oasis, with enviable indoor-outdoor living.
---
Boasting clean lines, expansive windows, and undeniable sleekness, this dramatically crafted residence is ideal for those who love the simplicity of modern design, while still enjoying the functionality of everyday living.
READ: The Most Expensive Condos Sold in Toronto in the Past Month
From outside, this residence appears to be very narrow, but as soon as you step inside, the home opens up into an expansive, 3-storey playground with a luxe blend of polished concrete with modern accents throughout.
Each room features expansive walls will large windows that help to open up the space even more, while the polished concrete floors  -- which are heated, by the way -- might feel too austere on their own, the overall design of the home helps to balance them out thanks to the thoughtful lighting and warm wood accents peppered throughout.
Inside you'll find plenty of impressive additions, including a large double-sided gas fireplace and an open kitchen and dining area with plenty of counter and storage space that looks out onto the backyard oasis.
The star of the home, however, is easily the floating glass staircase which leads upstairs to two bedrooms, equipped with spacious closets, large windows, and hardwood floors. The previous owners used these rooms as offices.
Specs:
Address: 50 Grandview Avenue
Bedrooms: 3+1
Bathrooms: 4
Sq. ft: N/W
Lot Size: 20.00 x 115.00 Feet
Taxes: $9,235 /yr
On the floor above, you'll find the master bedroom, which boasts a beautiful 4-piece ensuite with heated porcelain floors. The master also walks out onto a sun-soaked rooftop terrace, perfect for enjoying the sunshine during the warmer months.
There's also a finished basement, where the new owners will have space for an in-home gym and a rec room.
What's more, the property is complete with outdoor offerings including both a private back patio and garden which leads to the 2-car garage.
EXTERIOR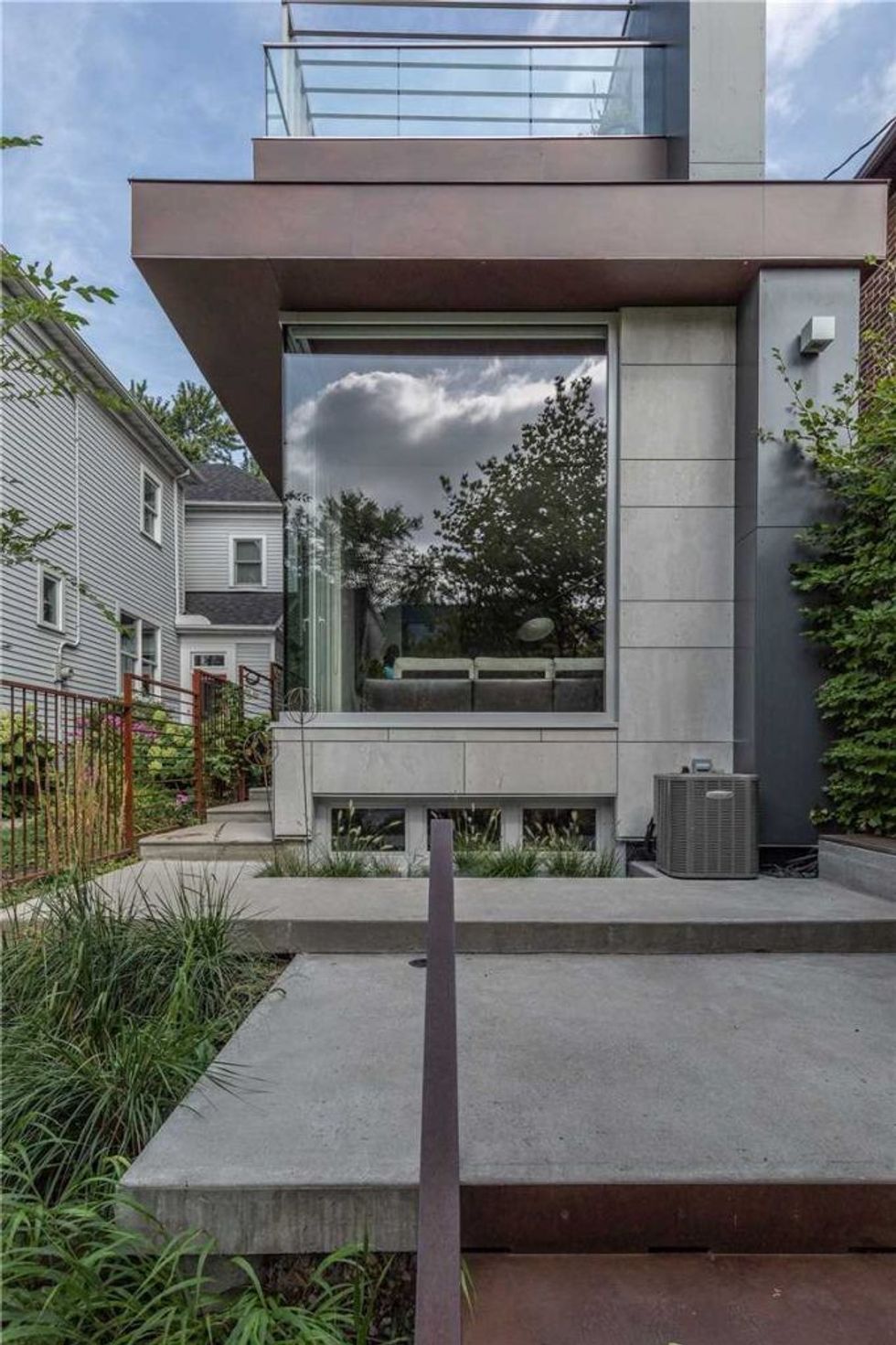 LIVING ROOM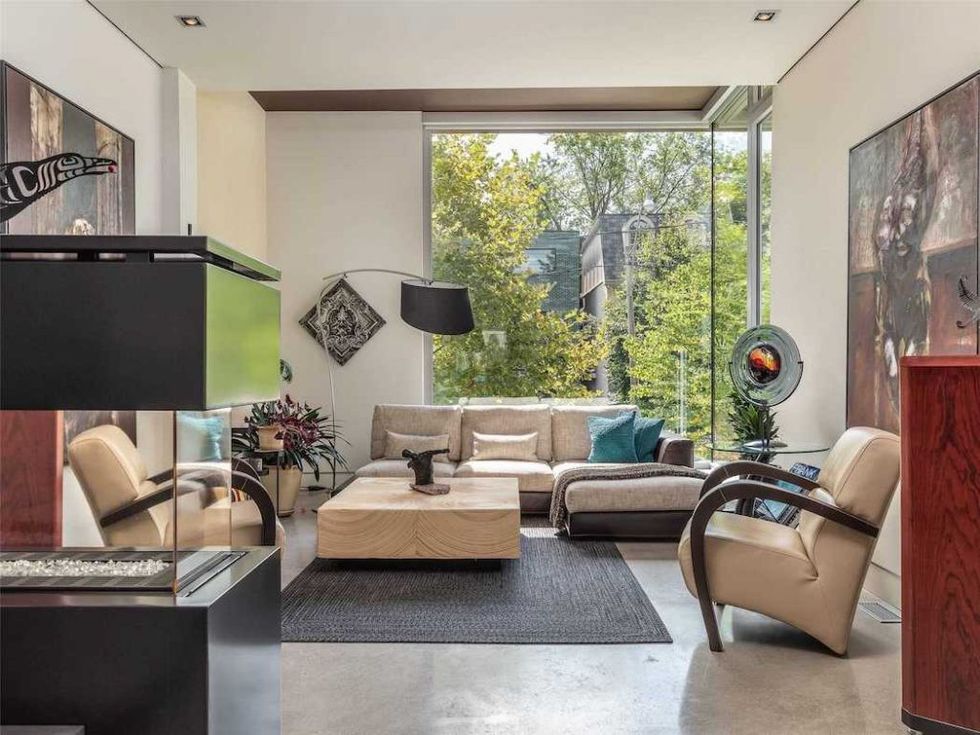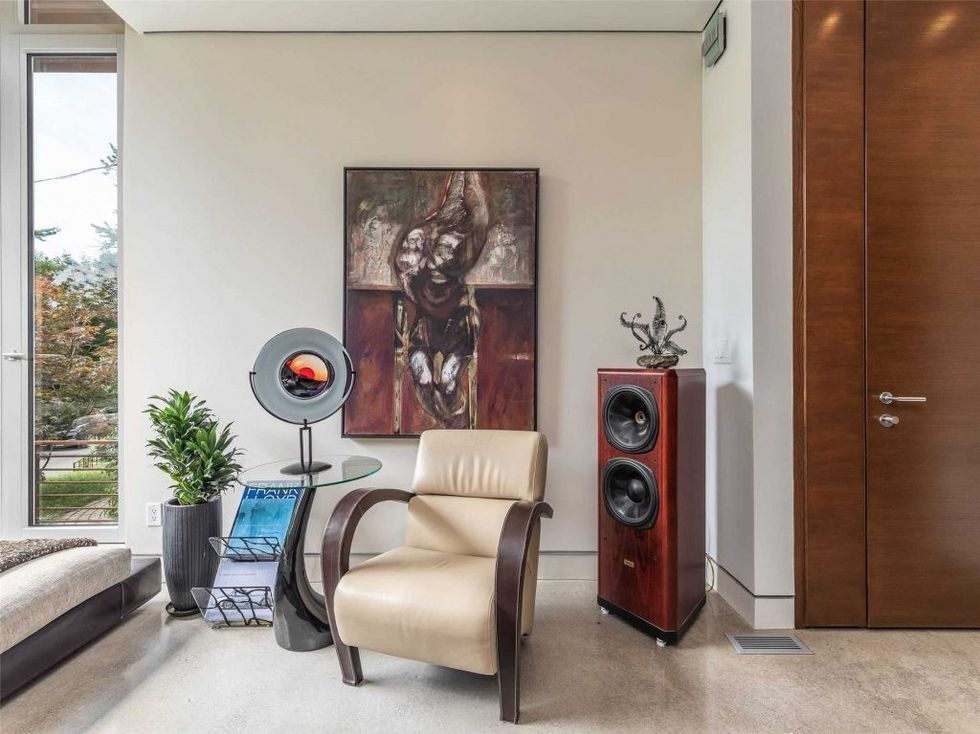 KITCHEN/DINING AREA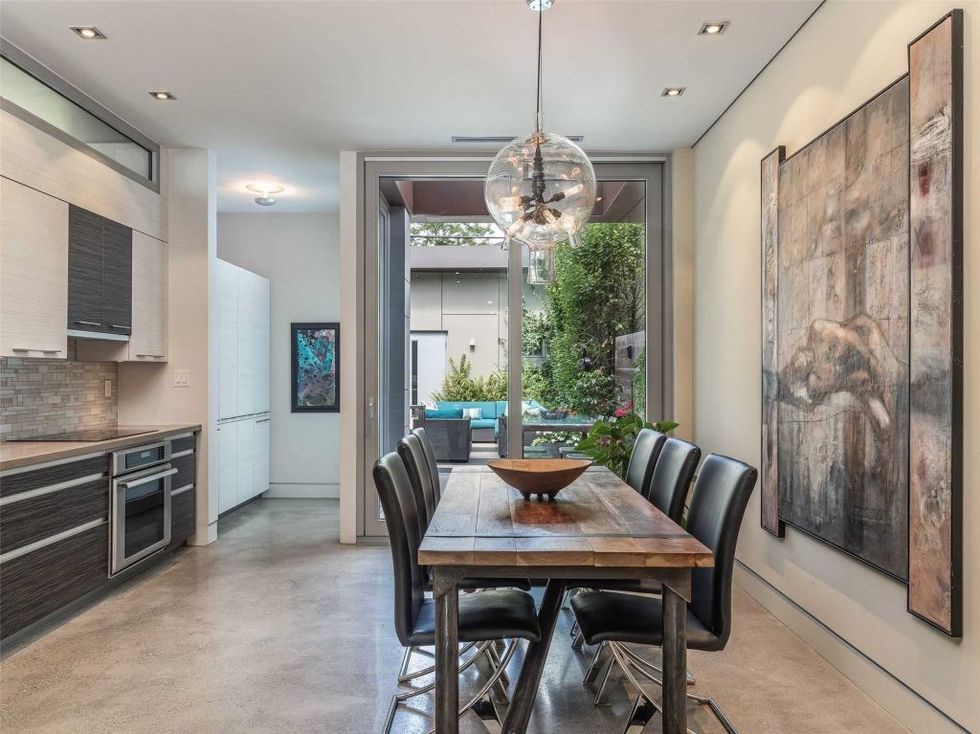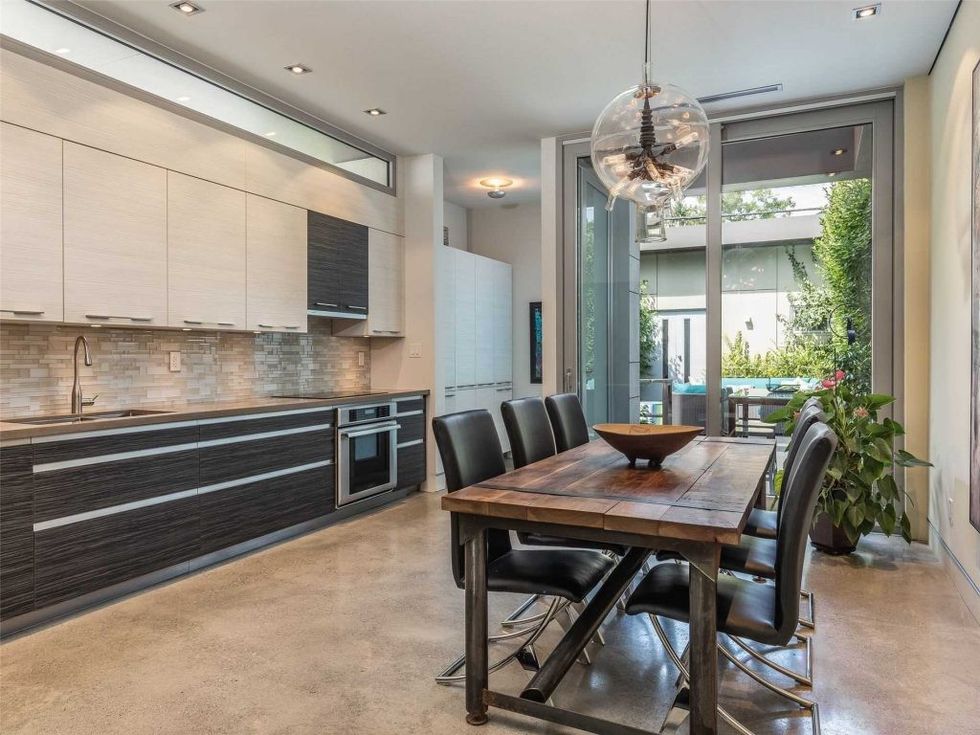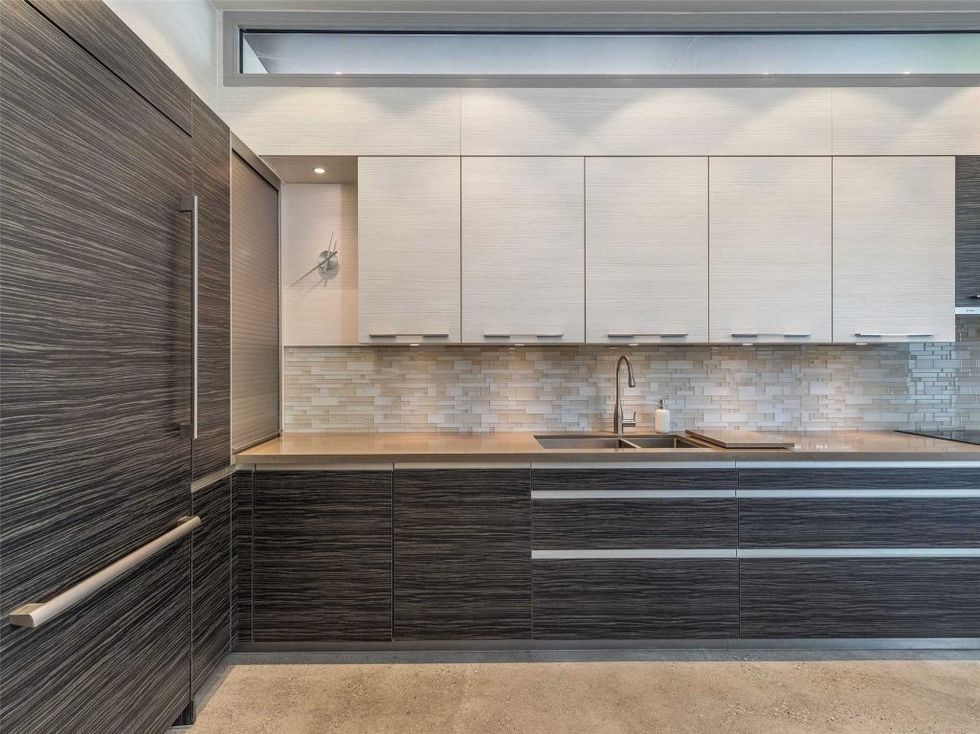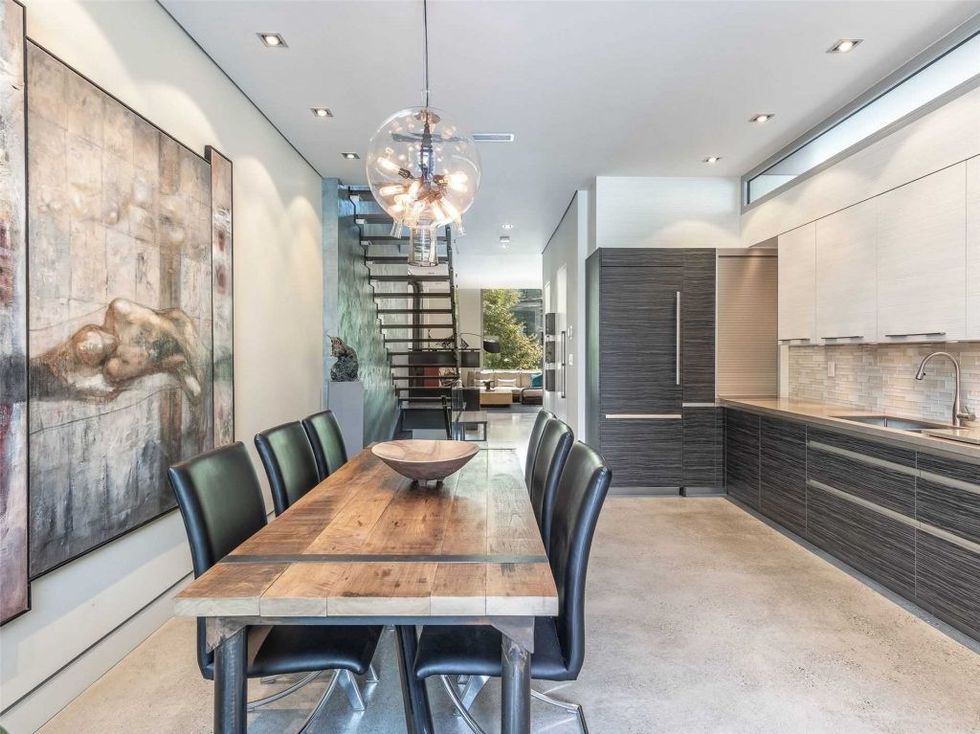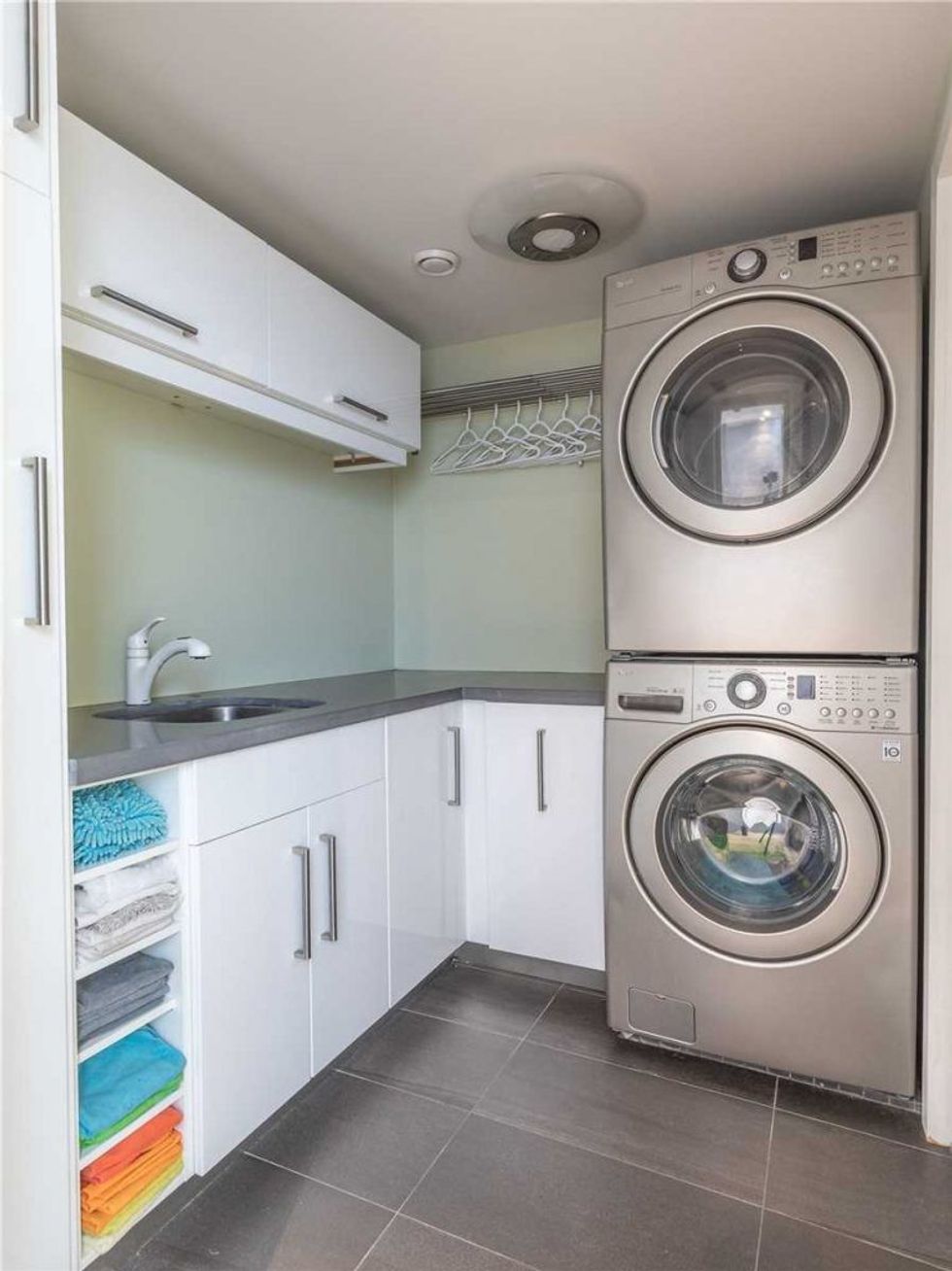 STAIRCASE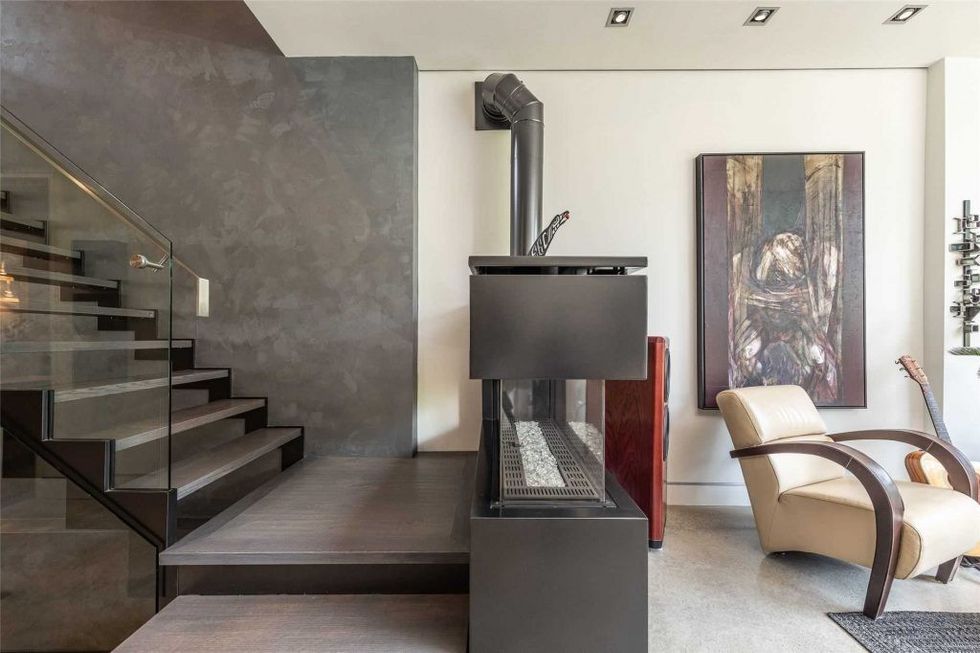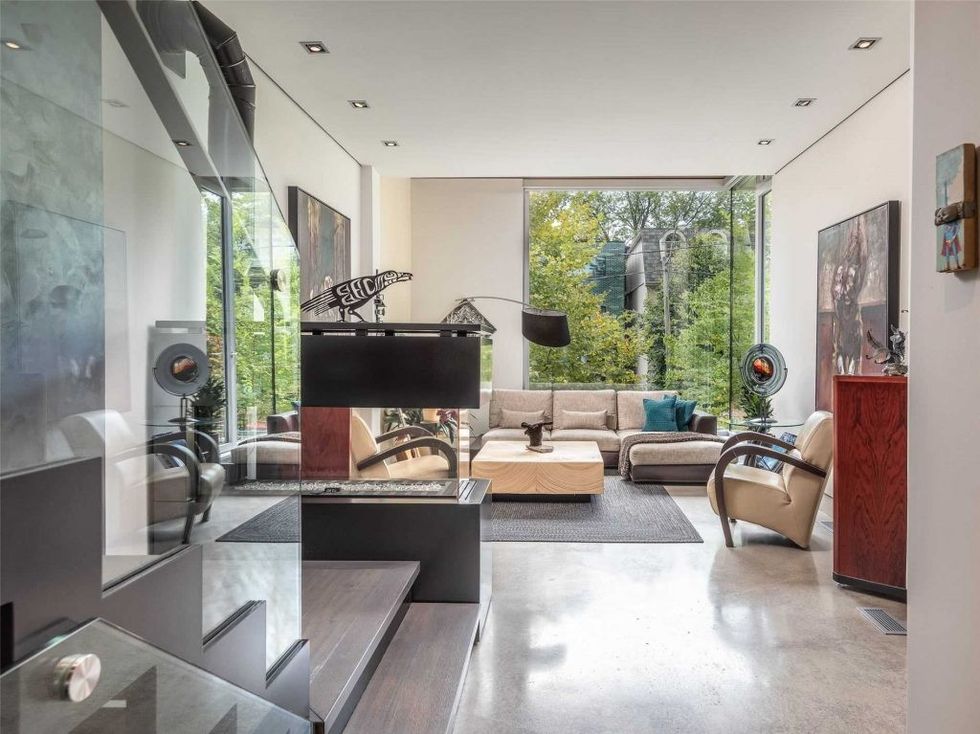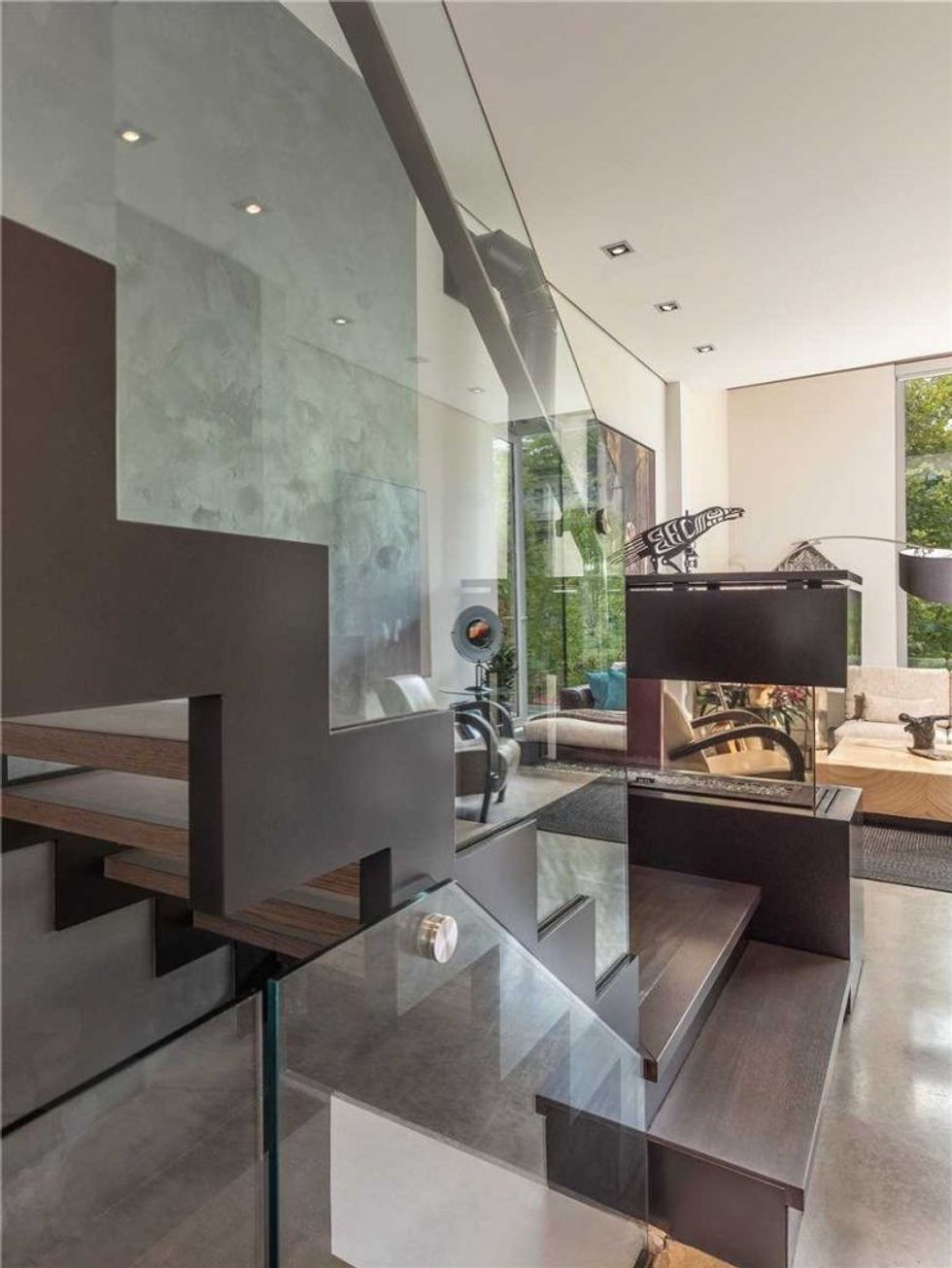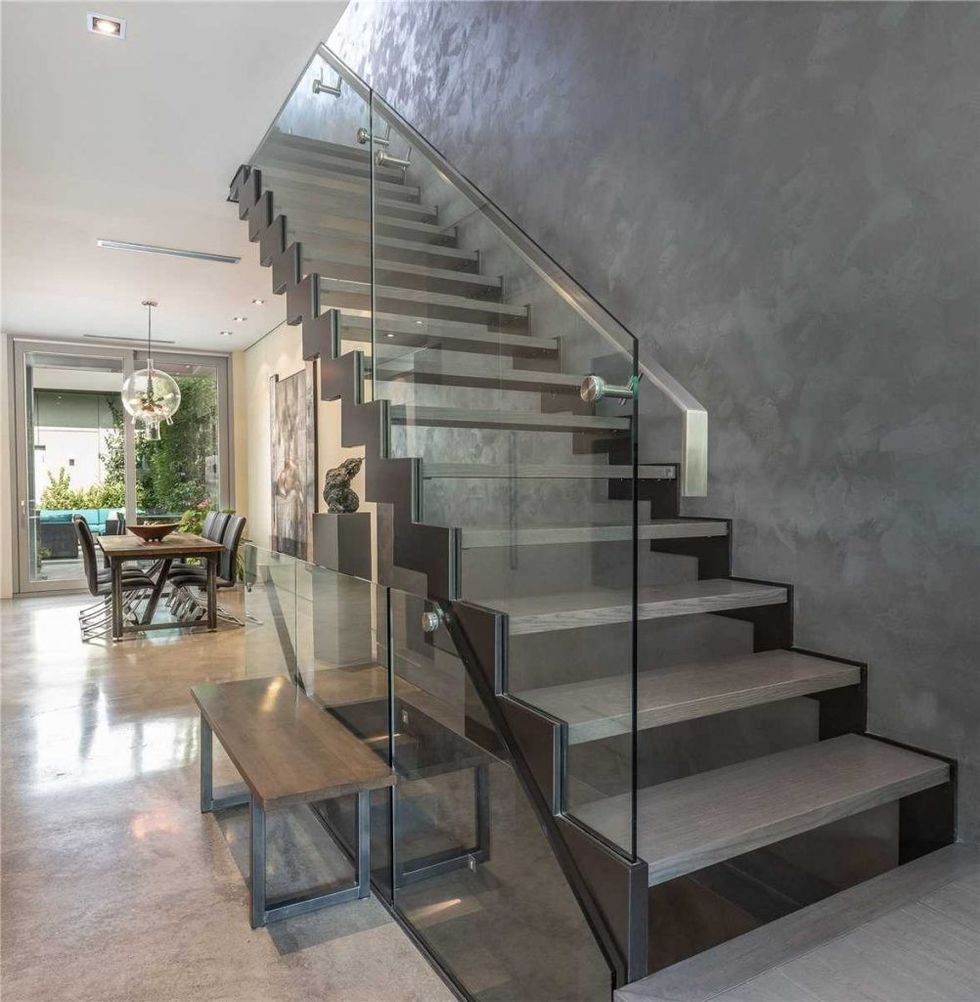 MAIN LEVEL BATHROOM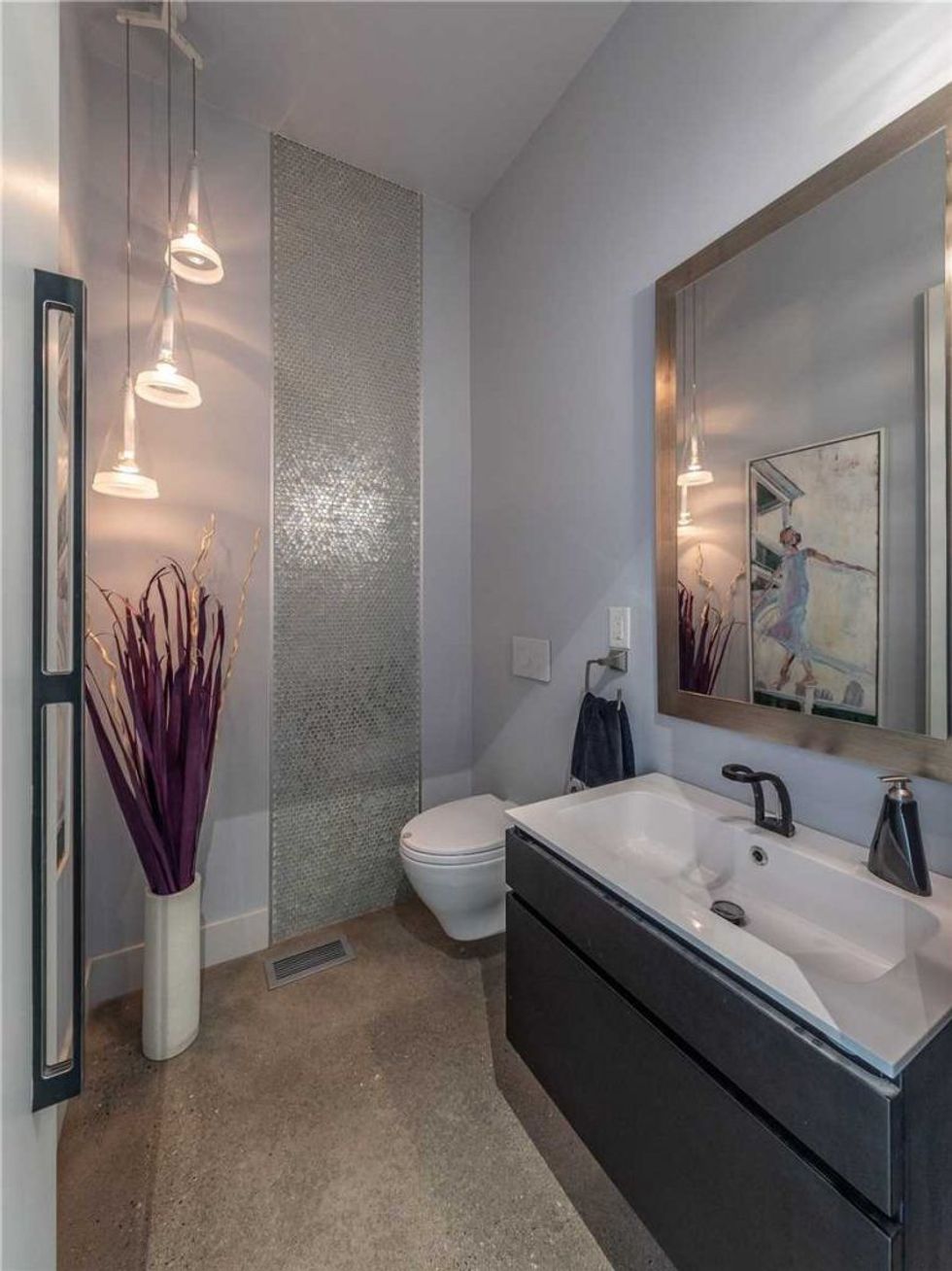 SECOND LEVEL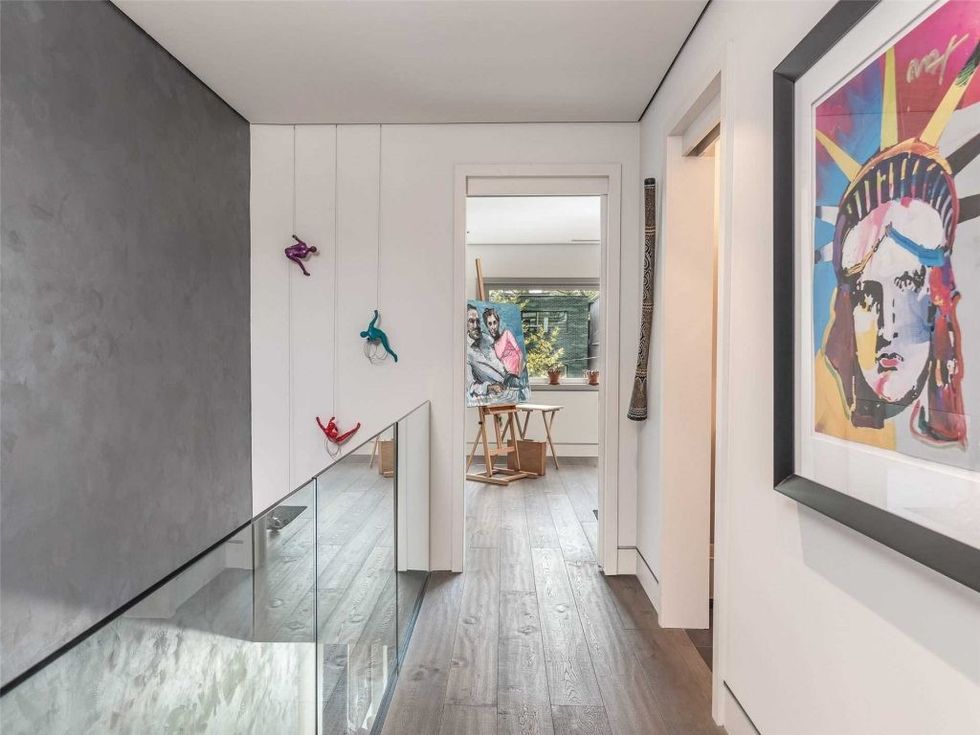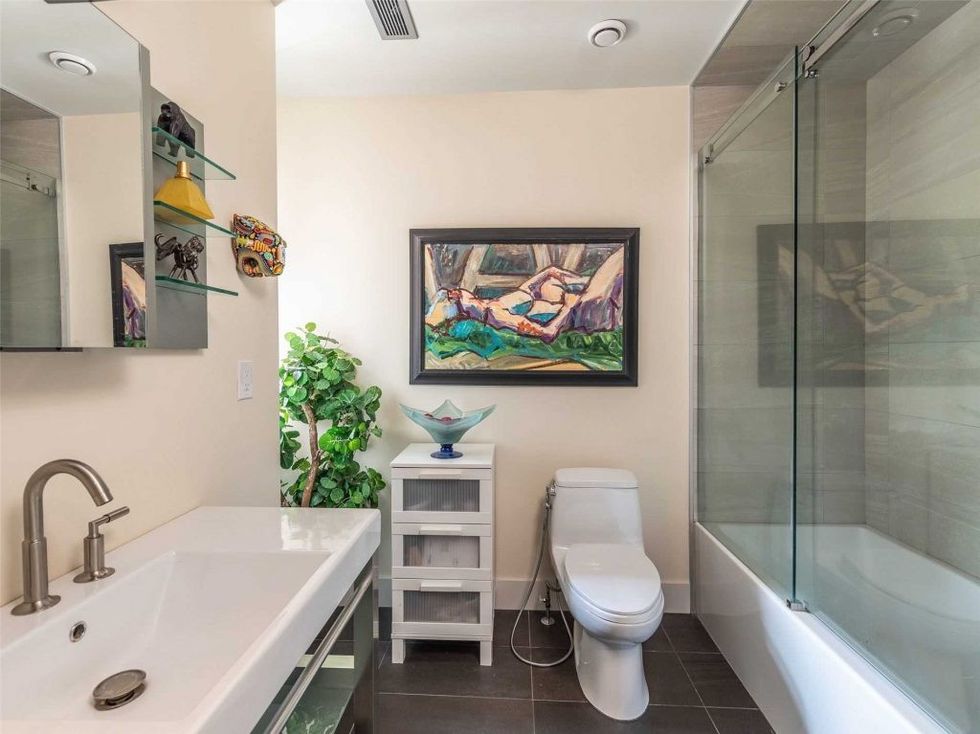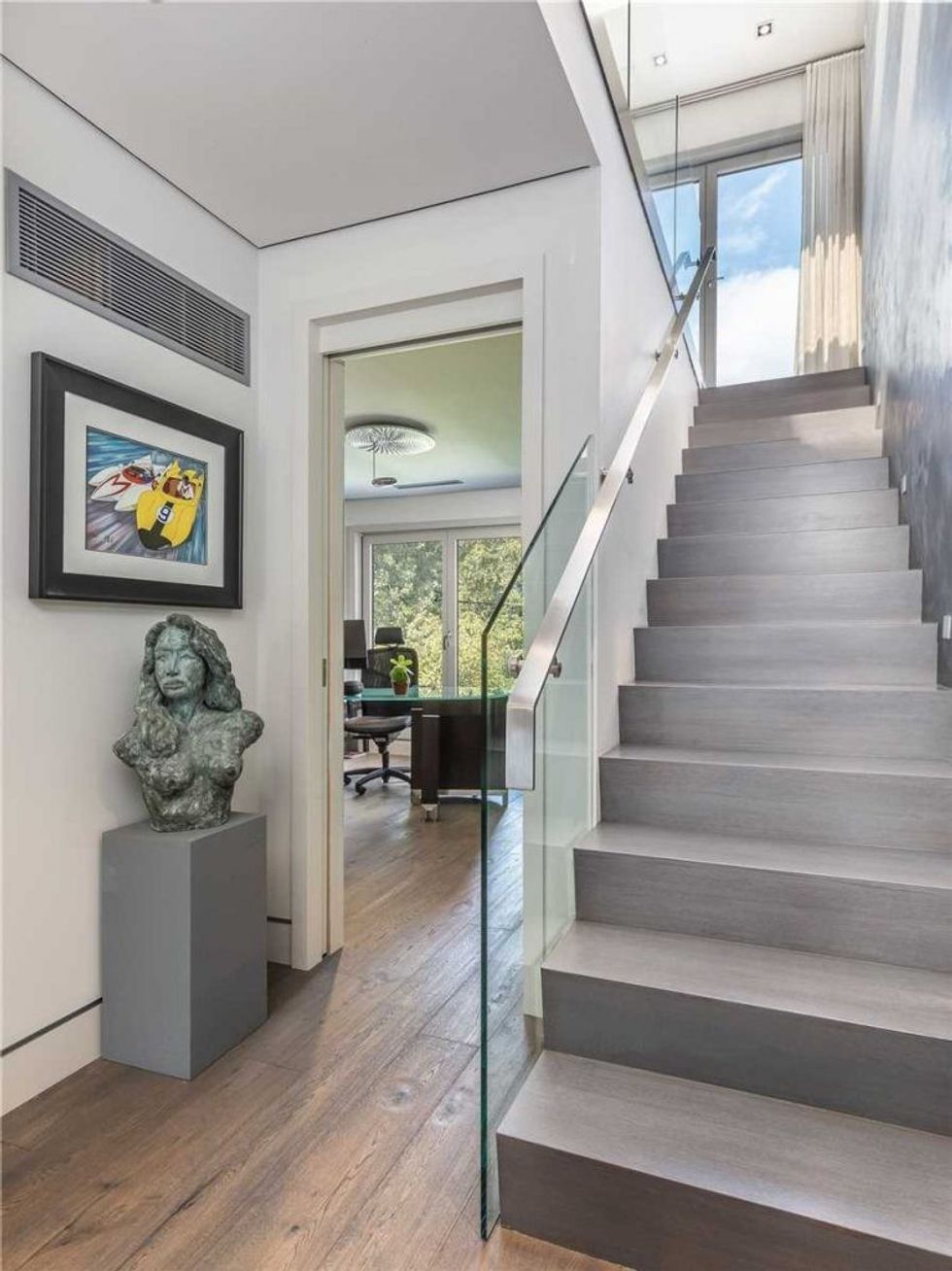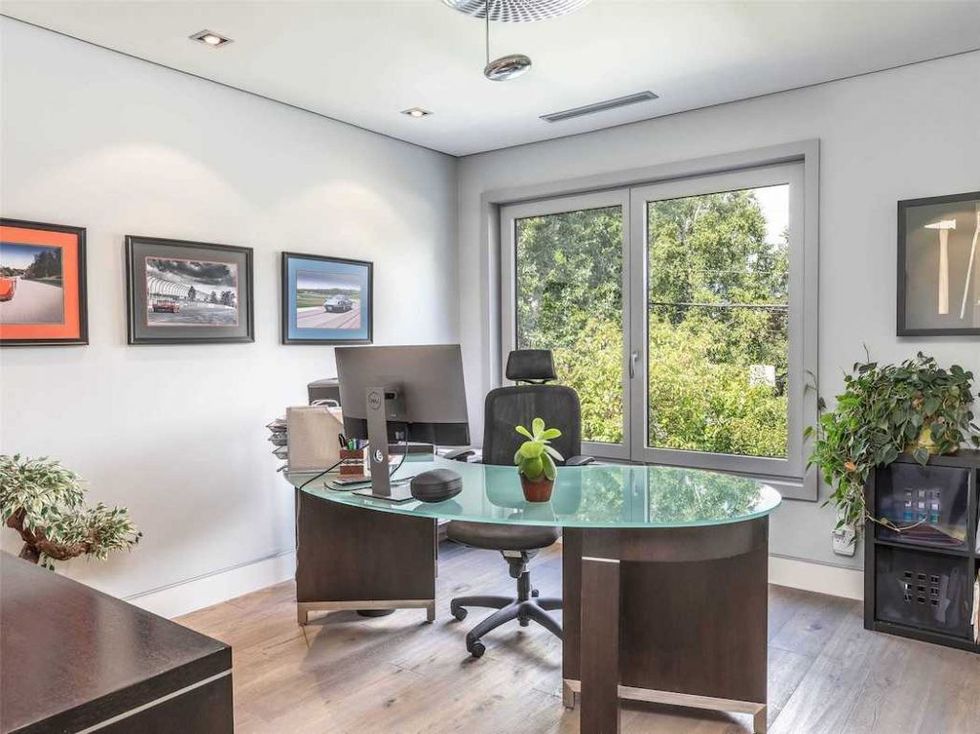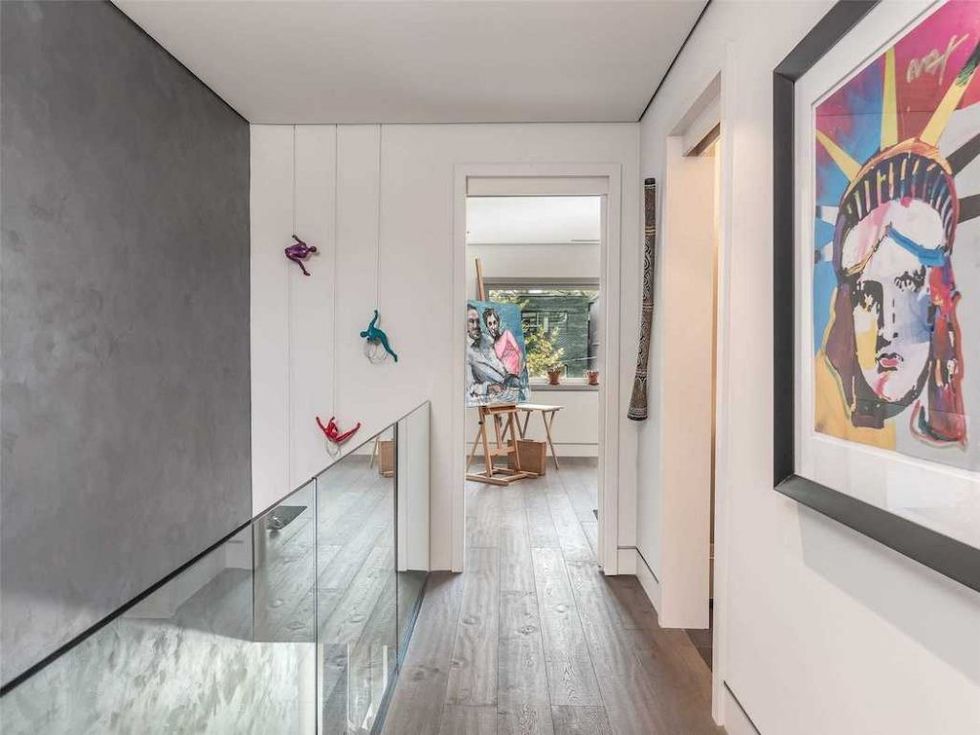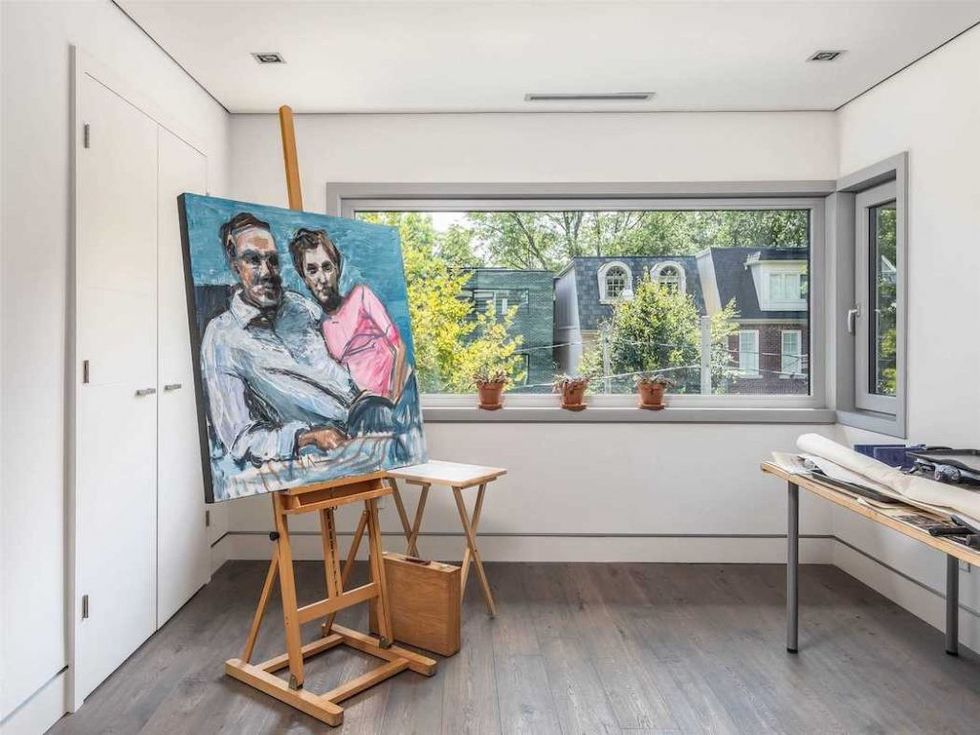 TOP FLOOR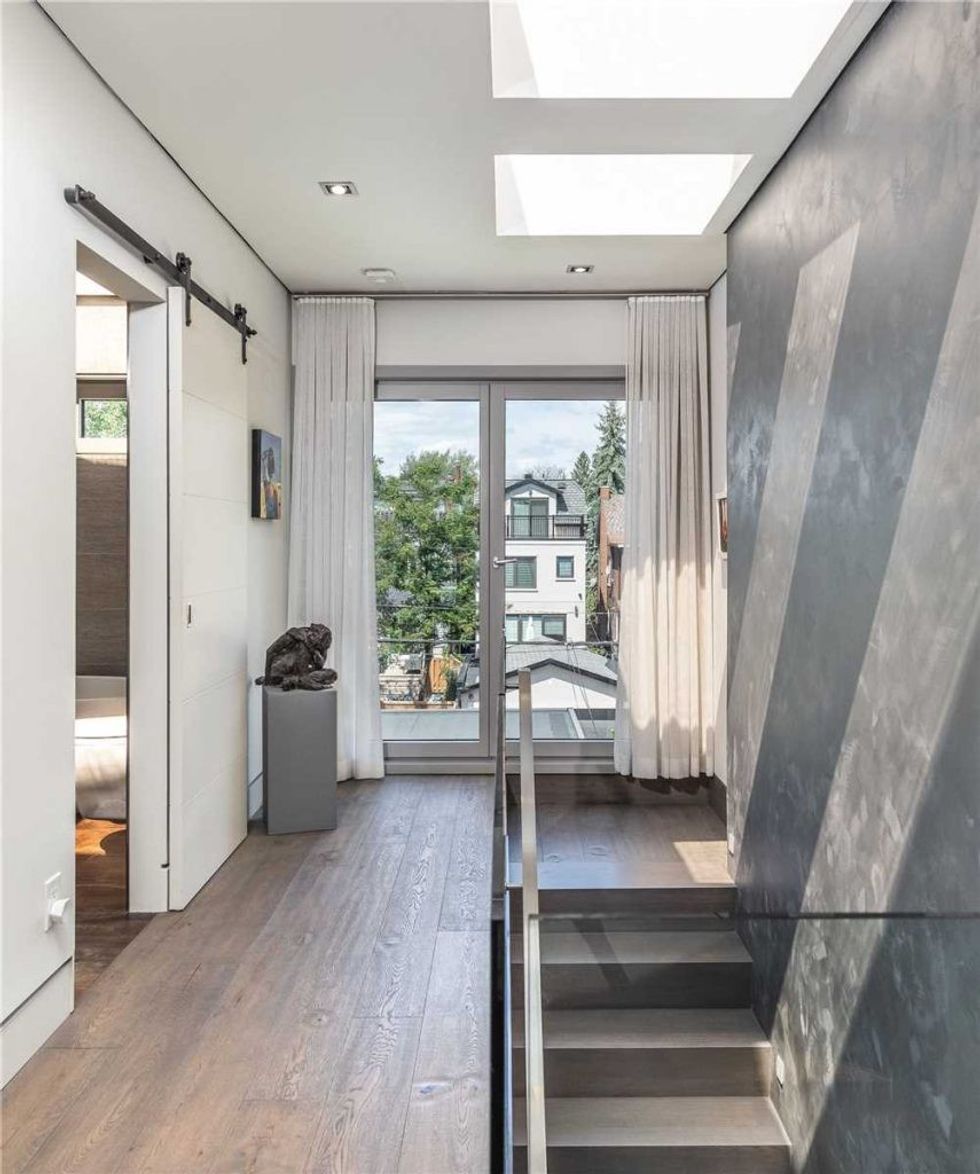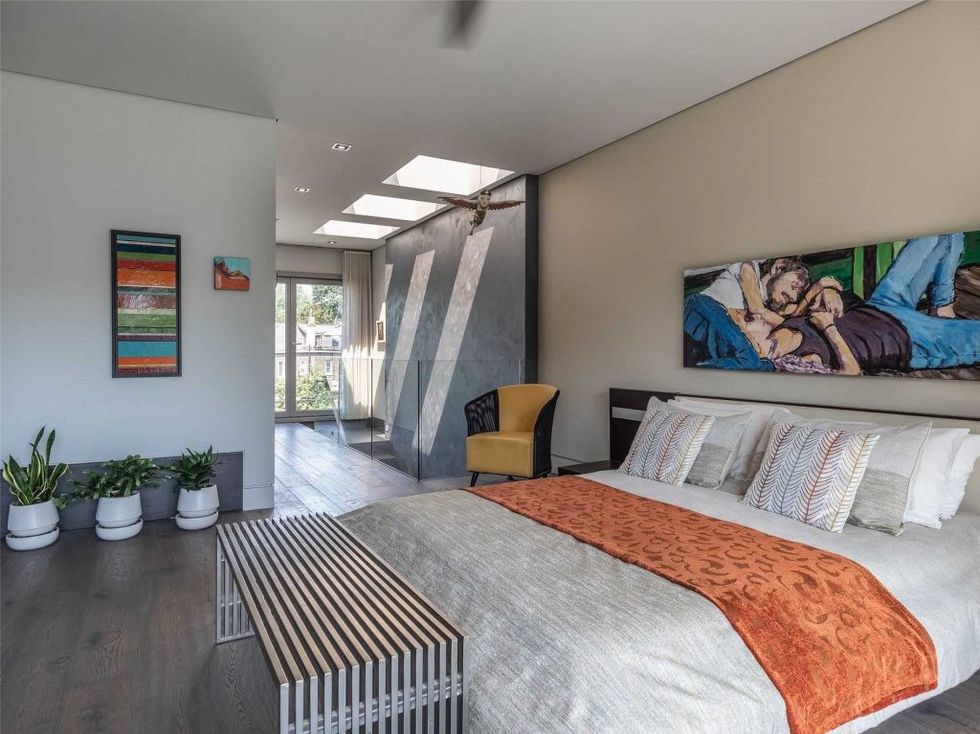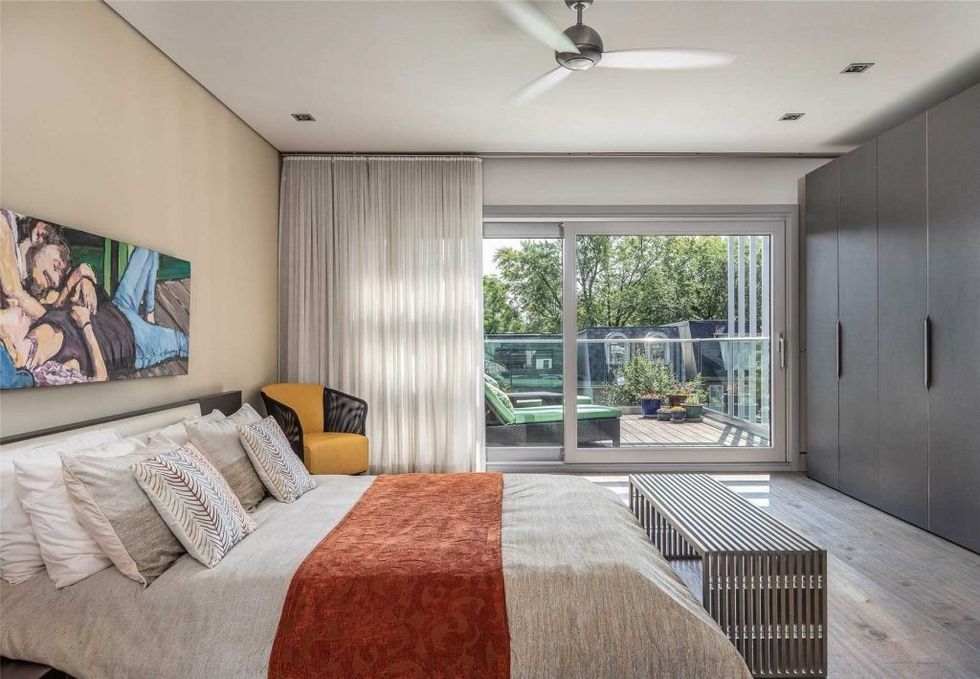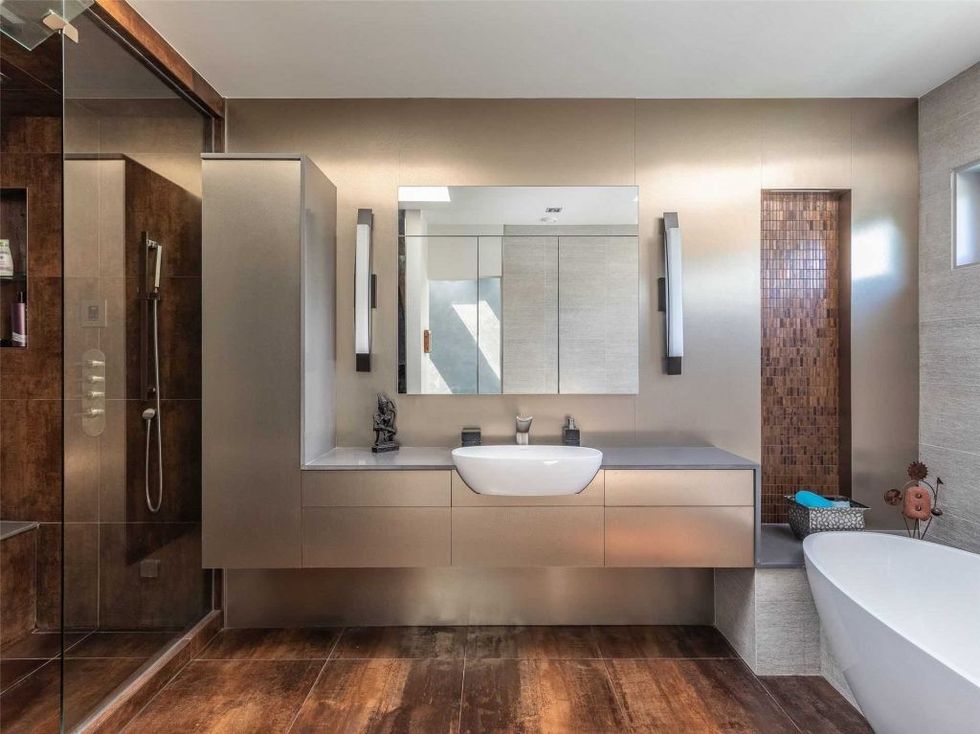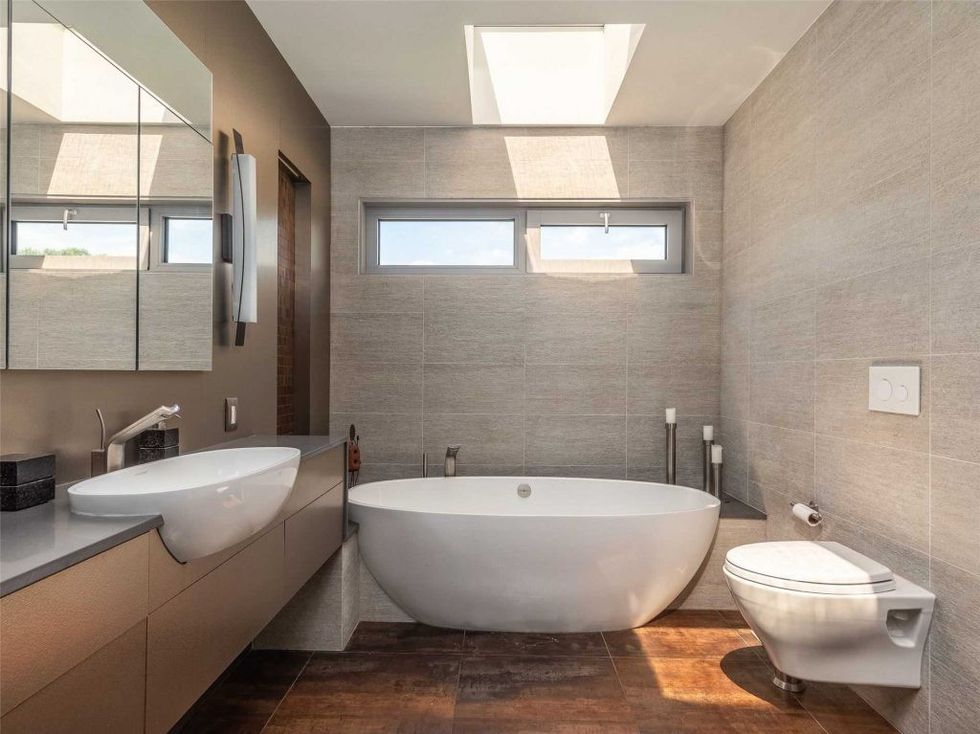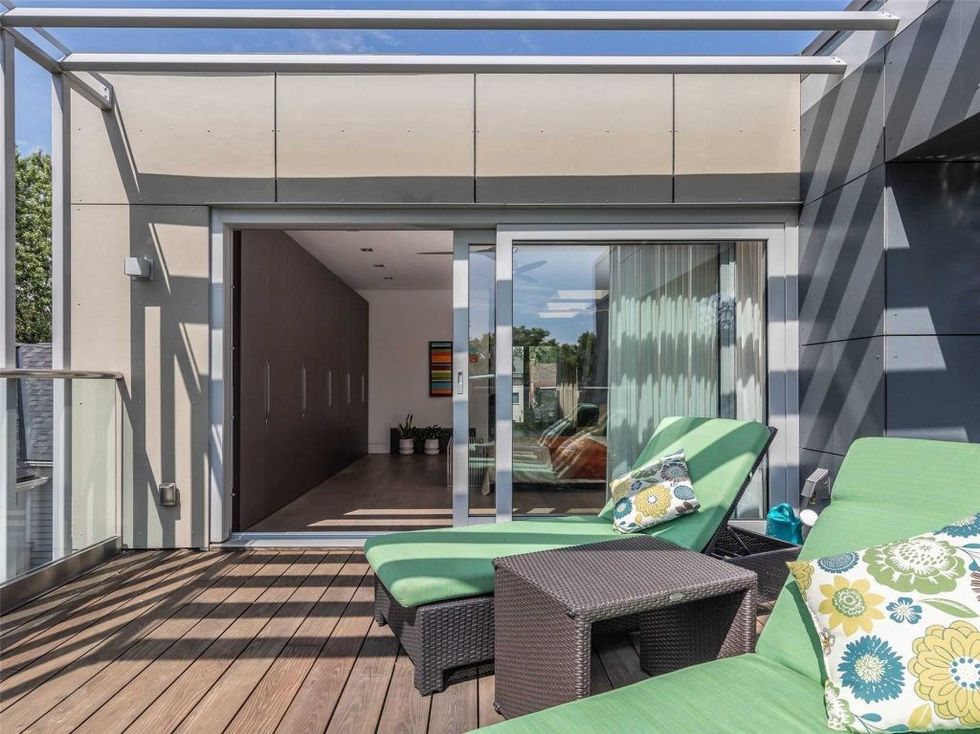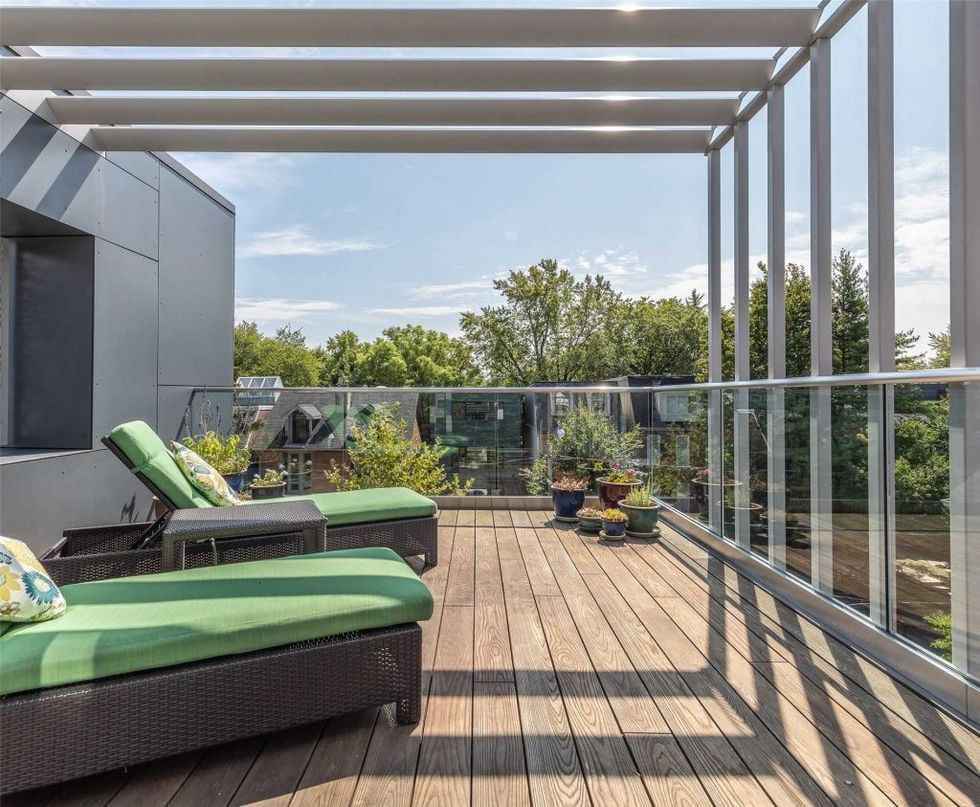 BASEMENT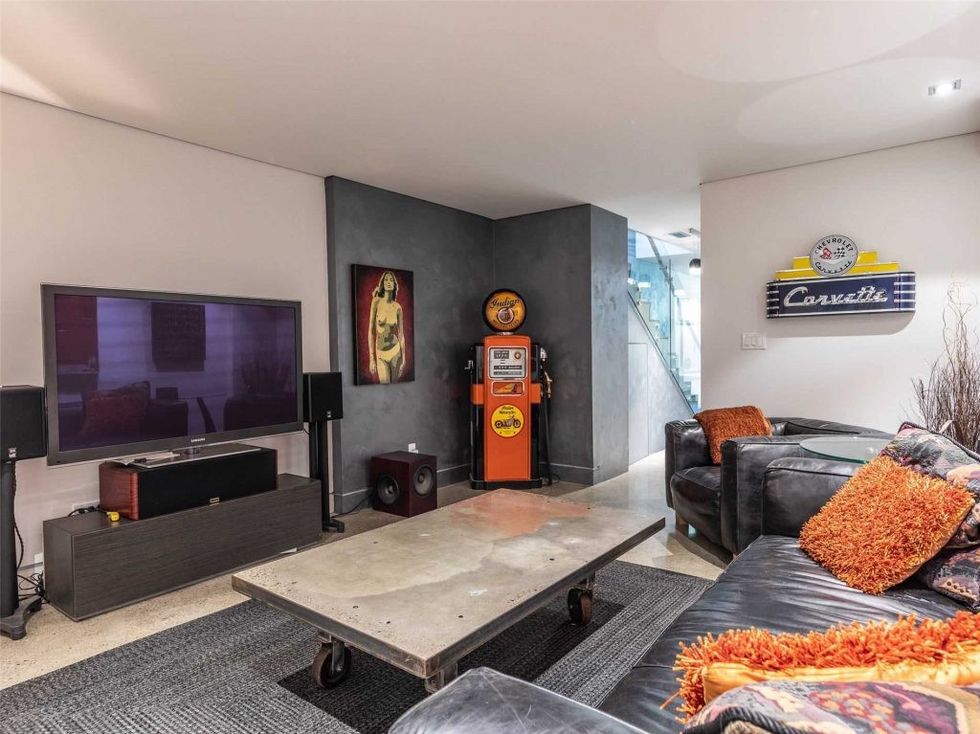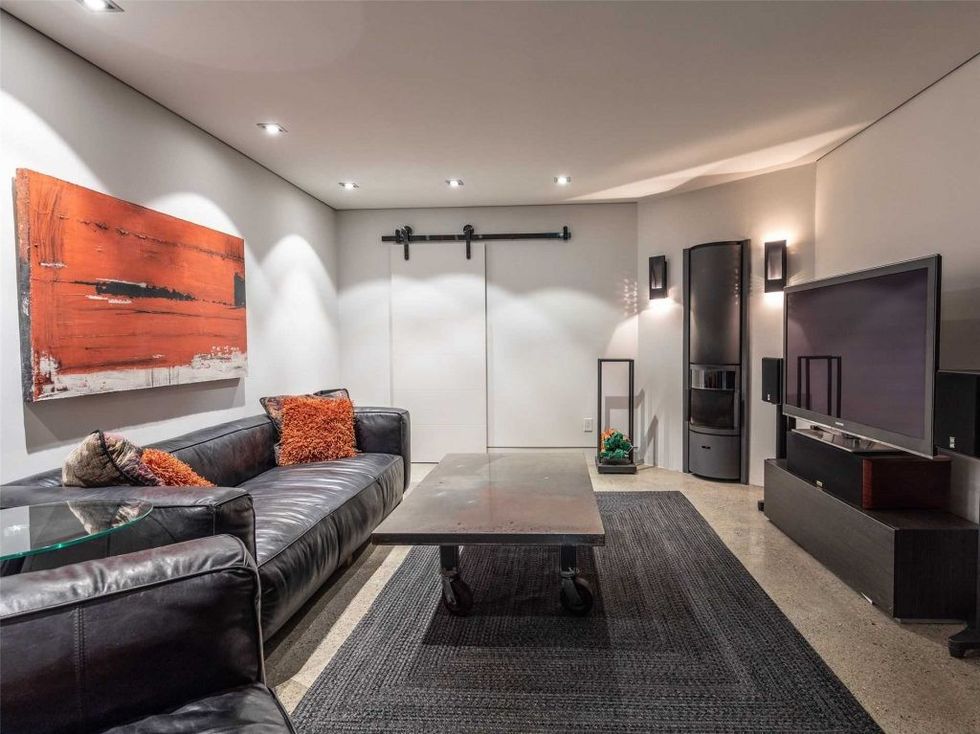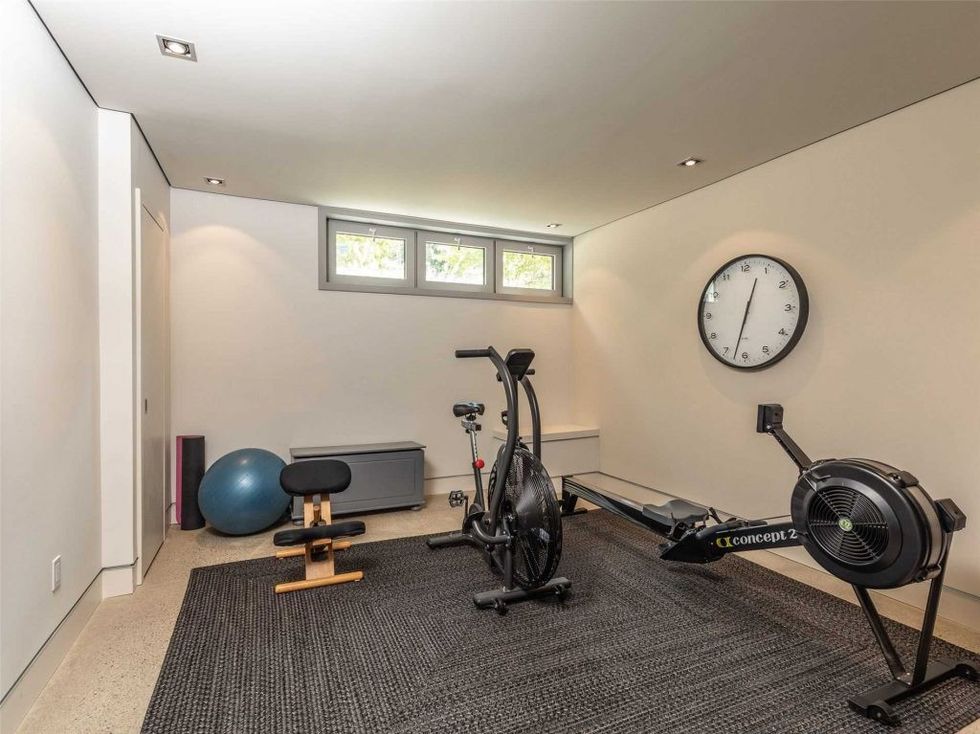 BACKYARD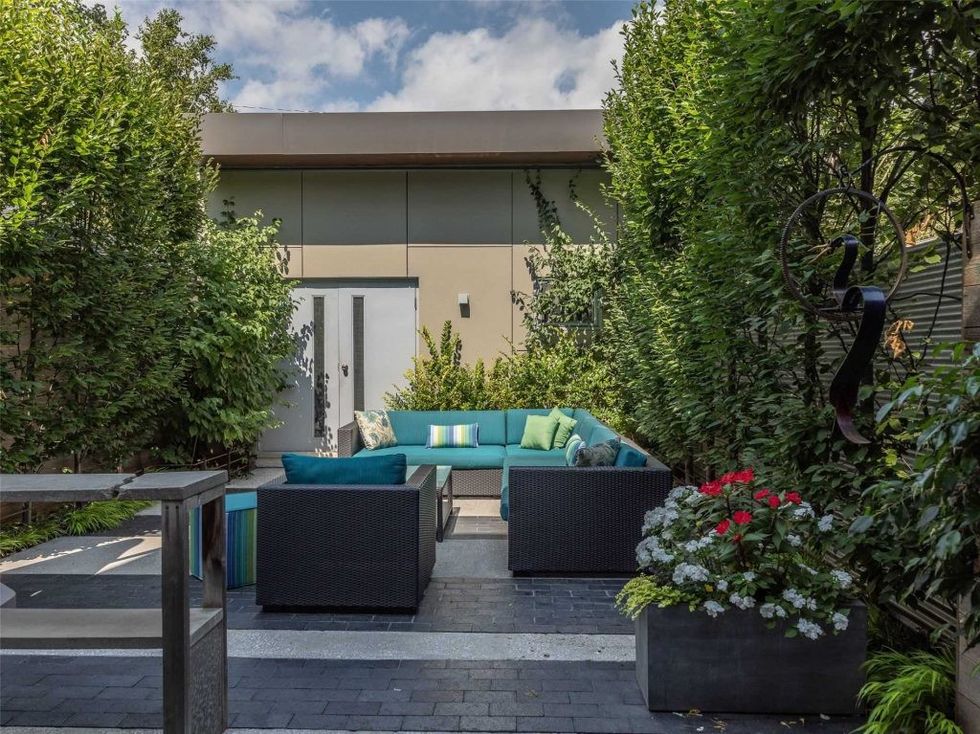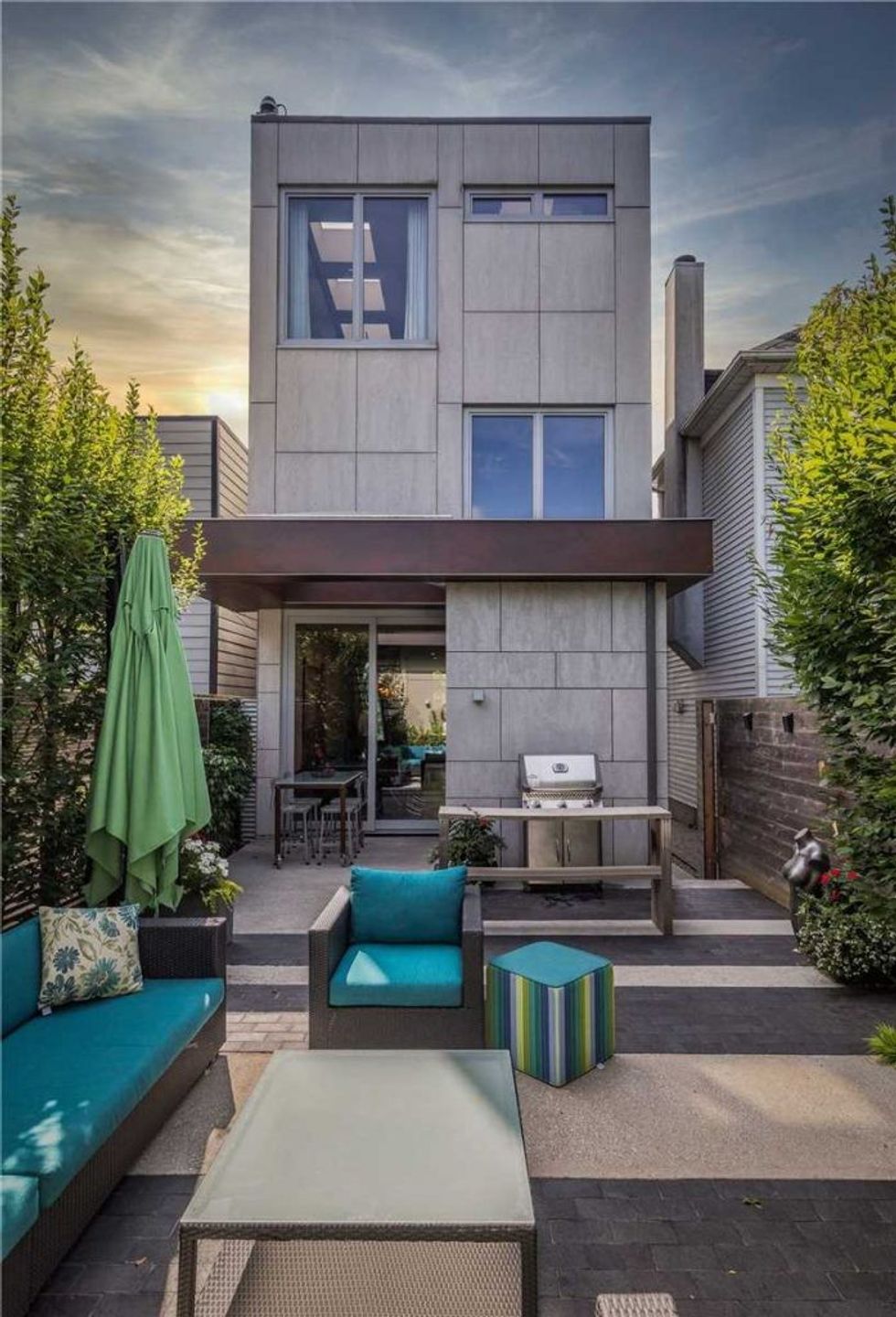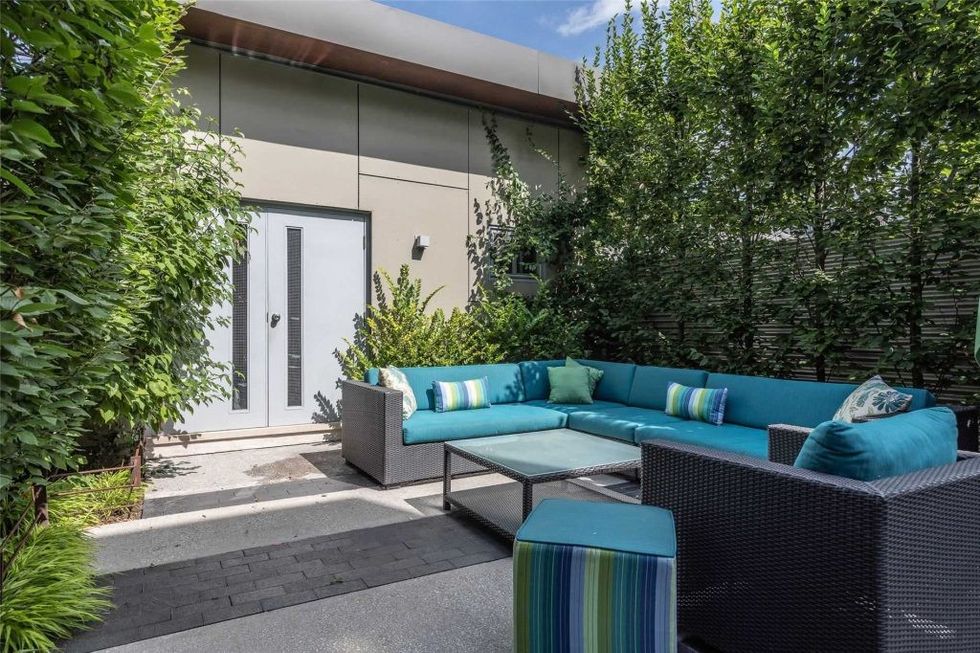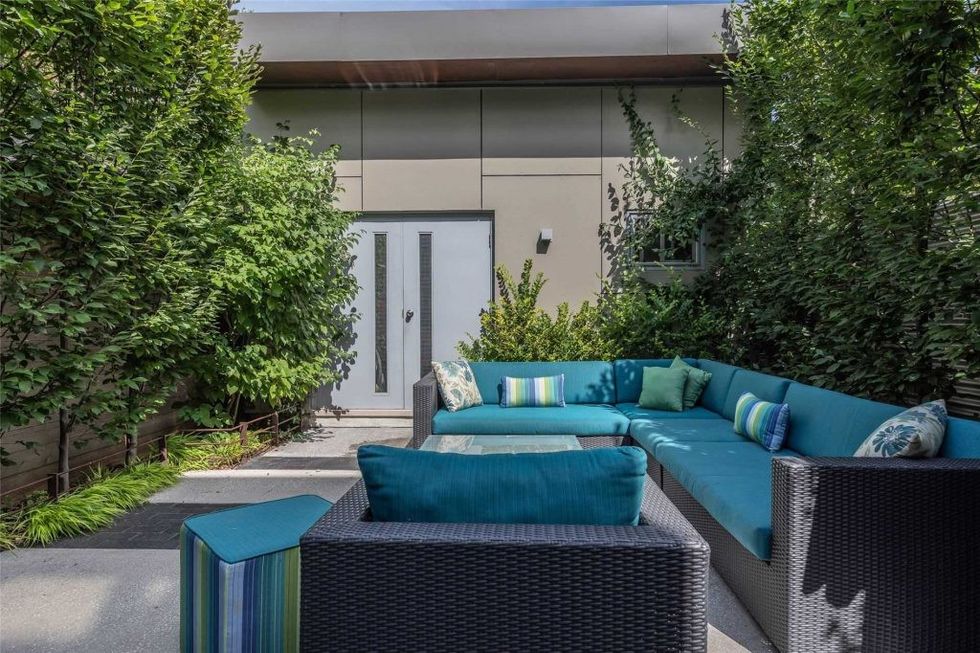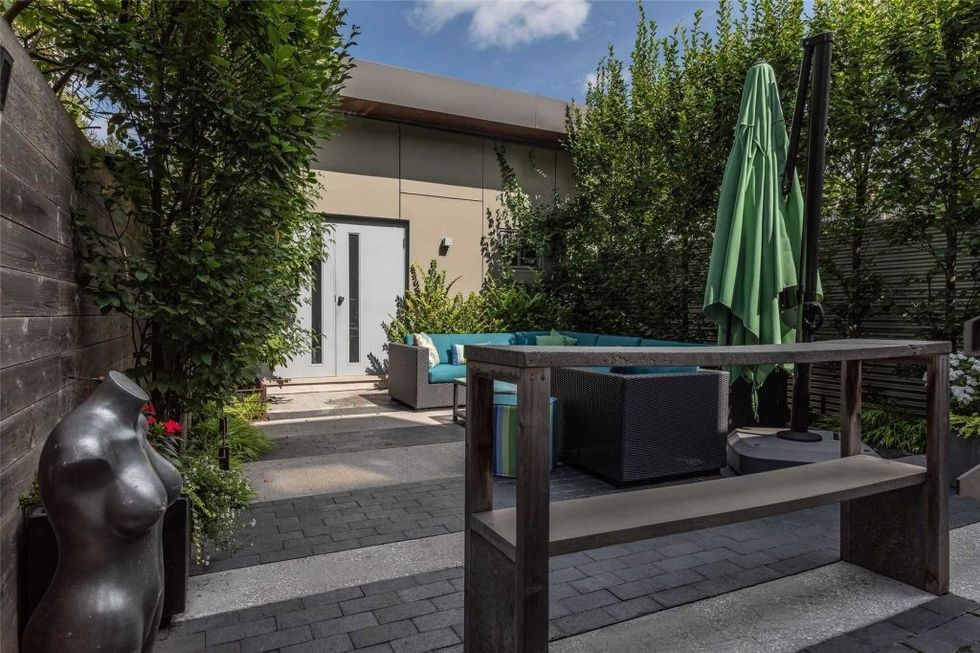 Sold