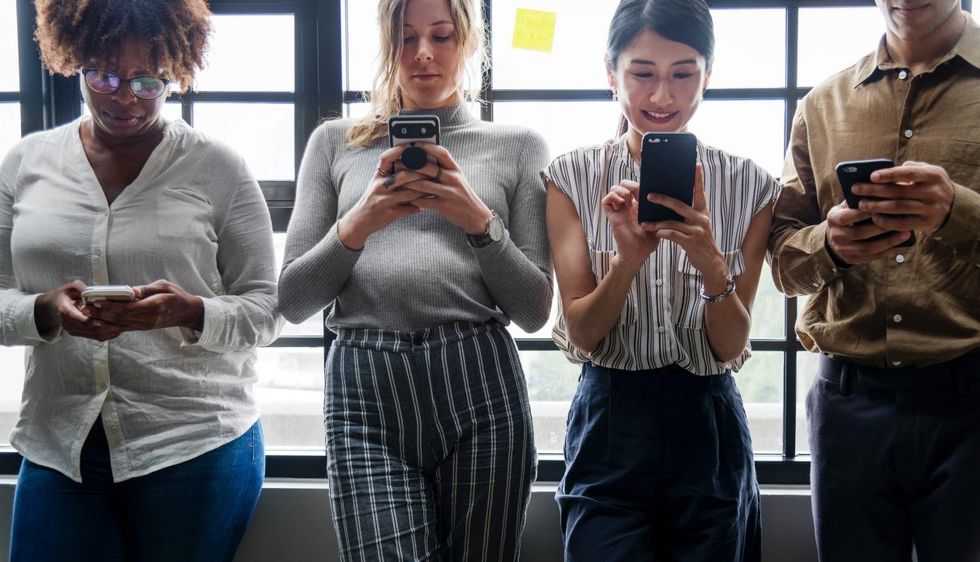 Photo by rawpixel on Unsplash
You've recently upgraded your smartphone and began to test out its camera, video quality, and wireless music playback.
---
Now what?
It's time to customize your device by installing a bunch of apps. But, with more than 2 million downloads available at the App Store or Google Play, it can be daunting to know which ones are worthy of your time.
Not including games, the following are five favourites for those living in the Greater Toronto Area — all are available for iPhone and Android devices.
Jiffy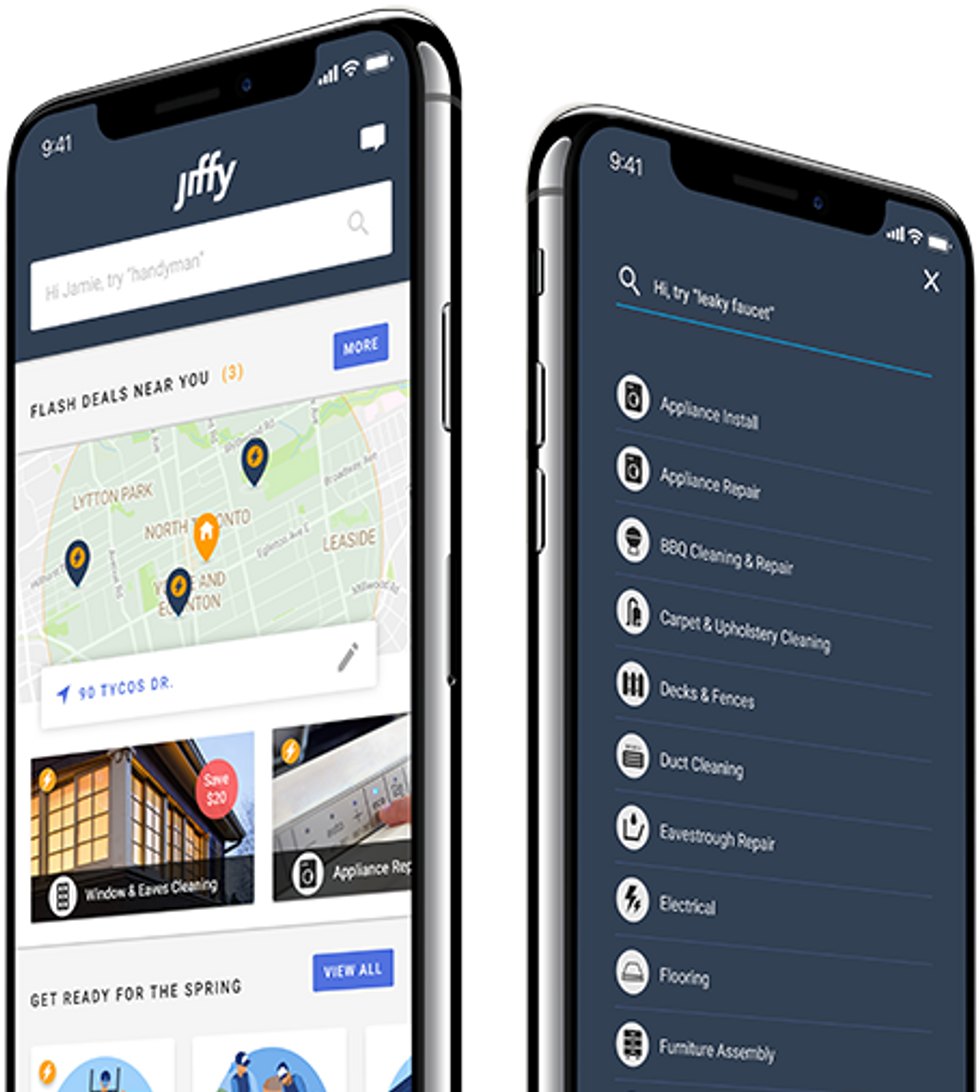 Consider it Uber for home services.
Say you need your fridge repaired, driveway shovelled, or walls painted? Simply open this app, tap to book a nearby professional at a predetermined rate, and they'll come by your place at the arranged time to do the job.
As with services like Uber, you can see the vetted person's info before they come to you, read (and leave) reviews and the app already has your credit card info on file, so there's no awkward discussion of payment when the guaranteed work is done. A receipt will arrive by email.
Prices are competitive, plus you'll find plenty of promo codes online for first-time users.
The BOGO app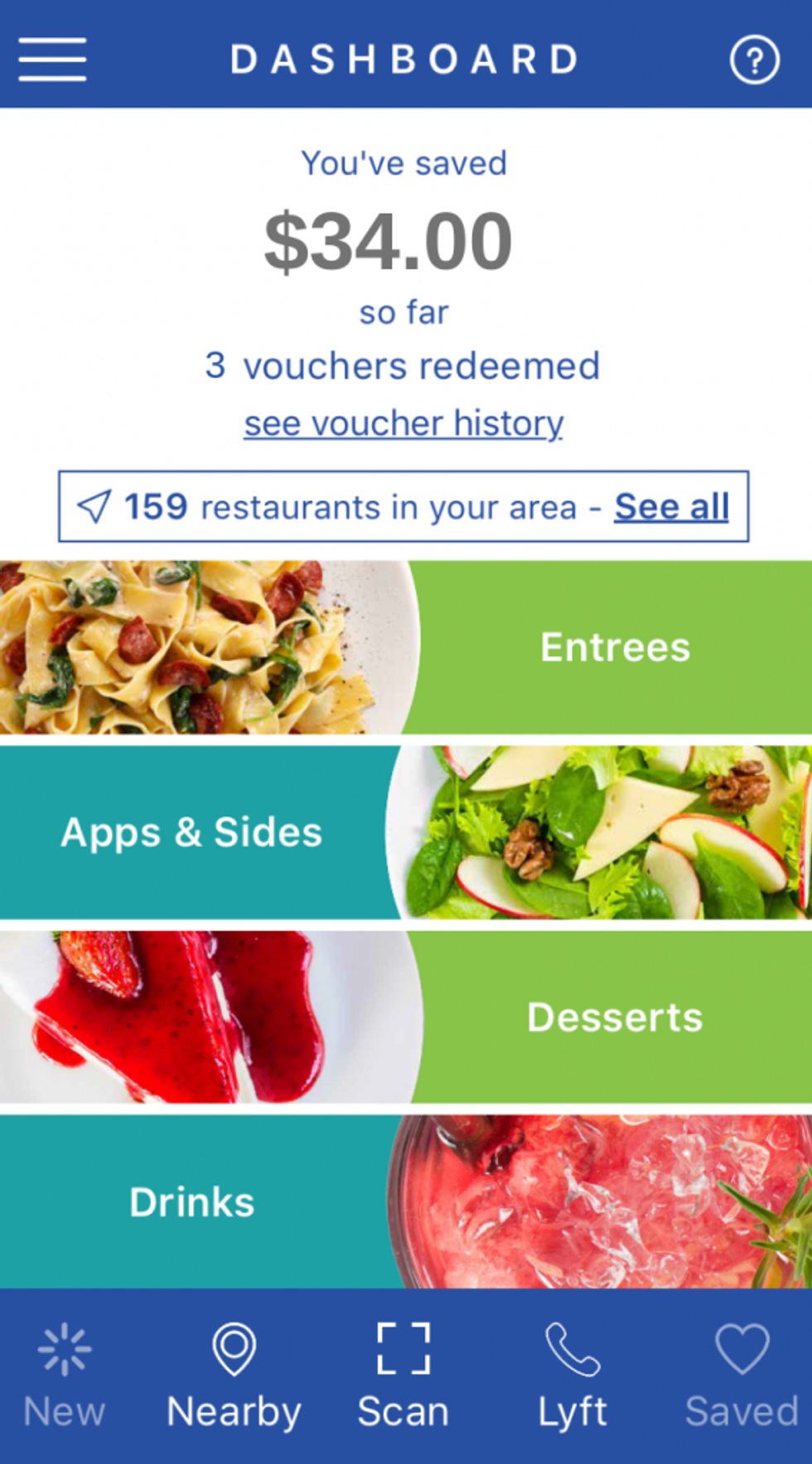 "Eat, save, repeat." This is the motto of the aptly named and free-to-use BOGO app.
Quite simply, look up restaurants in your area that honour the "Buy One, Get One" offer through the app – be it an appetizer, entrée, dessert or drinks — then show your server the app when at the table to receive a second menu item for the cost of one. Note: there's a limit of one virtual voucher per two customers, per table.
With mostly downtown restaurants onboard at the time of writing this, you'll find plenty of supported chains and more unique establishments in the GTA, covering all kinds of cuisine – from Indian and Italian to Mexican and American.
Transit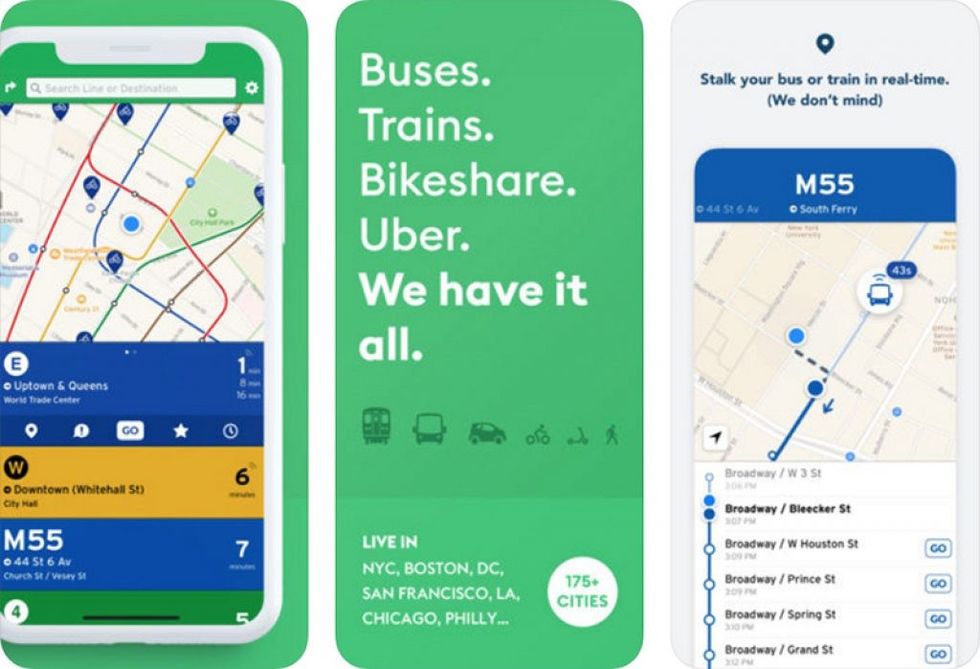 Now available on several Toronto, Transit gives you real-time info on the public transit system – including the TTC, GO Transit, YRT, Brampton, Durham, Milton, and others – all with accurate time predictions, step-by-step navigation, trip planning (including alternate options), pushed service disruption notifications, departure and stop reminders, and more.
Other transit systems are supported, too, but without the real-time maps, such as UP Express, Oakville, and Terminal Link Train. Don't want public transit? You can also use the free Transit app to request an Uber or grab the closest bike share (including info on the number of bikes available, and more).
The app works in more than 125 cities across Canada, the U.S., and Europe.
GreenP Parking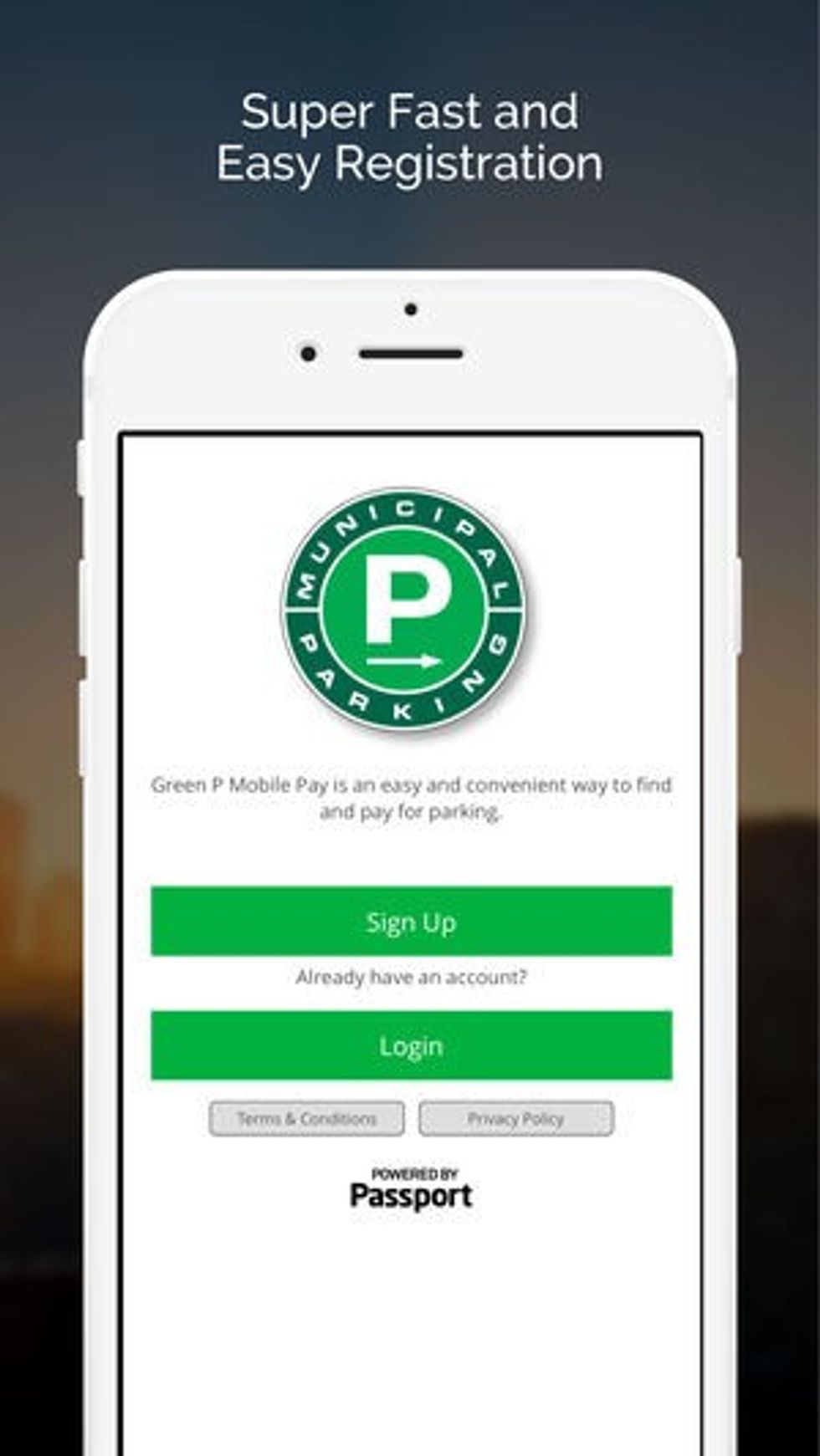 Prefer to drive? There's an app for that, too.
If you're still searching your car for loose change or waiting for parking machines to process your credit card – when you're freezing your butt off – there is a much better way to go.
The GreenP Parking App not only helps you find parking near you, by leveraging your smartphone's GPS, the app also lets you pay for parking by simply typing in the code you see on the on-street parking meter or non-gated (pay-and-display) lots. All that's required is for you to link your credit card or PayPal ahead of time.
You'll even get a pushed notification to your device a few minutes before your meter expires, asking if you want to extend with a simple tap (if allowed).
Jukely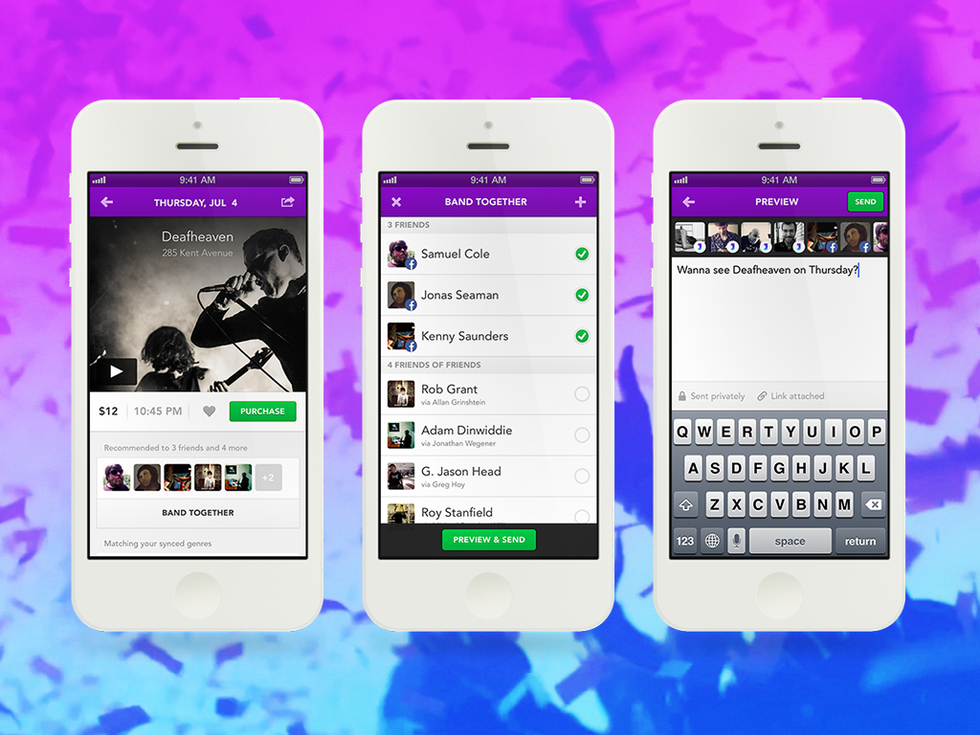 Love music? You're in the right city for it.
And if you see a lot of acts, consider the Jukely app to save a bundle.
Essentially, Jukely is like the "Netflix for concerts," that lets you check out bands and DJs on the cheap. Members pay $25 a month — after the 14-day preview, that is — to get into a different show each week for that one low price. Membership works across 16 cities, so you can use Jukely outside of the GTA, as well.
The Jukely app has a clean interface, allowing you to browse a list of shows happening within a 3-day window (tonight, tomorrow and the day after that), just tap to claim a spot on the guest list for acts you'd like to check out. When you get to the venue, tell them you're on the Jukely guestlist.
Toronto