Orillia
Listed Country
Modern Vintage on Grape Island Serves Cottage Country Compound Vibes
Multi-generational living is on the rise in Canada. But what about multi-generational vacationing?
If you're keen on getting away with family and friends, but you'd prefer to also maintain your own sense of privacy on vacay, a new listing on Grape Island, Lake Simcoe could be exactly what you're looking for.
Imagine: A Frank Lloyd Wright-inspired, mid century modern, multi-unit family compound, in a beautiful and natural setting.
Just minutes from the landing in Orillia, 41 and 47 Ivy Lane offer an opportunity for a getaway both relaxed and laid back, with (or without) as much company as you see fit.
READ: Kahshe Lake Karma: Lakeside Modern Serves Daily Dose of Good Vibes
Complete with 200 feet of unobstructed waterfront — including a separately deeded 100 ft. lot that can be more deeply developed — this property package provides a private, down-to-earth escape.
A short zip across the water will bring you to Orillia proper, where stocking up on eats and drinks will be a breeze. Once your hands are full, back across to the properties you'll head, ready to settle in for days on days of sunbathing, swimming, and finding serenity in the sauna.
Across the properties, multiple accommodations provide sleep space for up to 10 people, and all boast lake views. To begin, a 1-bed, 1-bath primary lakehouse is complete with refined furnishings, elegant finishes, interior lounge areas, a dining nook, and a modern kitchen. The place is complete with a screened Muskoka porch, and extensive ergonomic closets offering ample storage space.
A separate 2-storey shoreside boathouse offers 1 bed, 1 bath, and a loft-style layout complete with unmatched lake views.
Beyond these initial structures, two steel Custom Prefab "guest pods," crafted from shipping containers, offer sleeping space for guests. Meanwhile, a large canvas "glamping" tent — complete with its own outdoor shower — provides an option for more earthy visitors.
A network of Malaysian hardwood deck paths link the on-site structures together, including a "container gym" and laundry area in their grid.
In the property's outdoor spaces, you'll find a large dining table that seats 20, an outdoor kitchen, two fire pits, and — in general — beautifully manicured grounds. Down at the water, a retractable dock and boat lifts make access to cool waters easy, while an oversized lakeside hot tub and sauna are ready to bring the heat.
Specs:
Waiting just 1.5 hours from the GTA, this paired property listing — asking $1,900,000 — is ready to make your cottage country compound dreams a reality. Now all it needs is for you to sign on the dotted line.
WELCOME TO 41 & 47 IVY LANE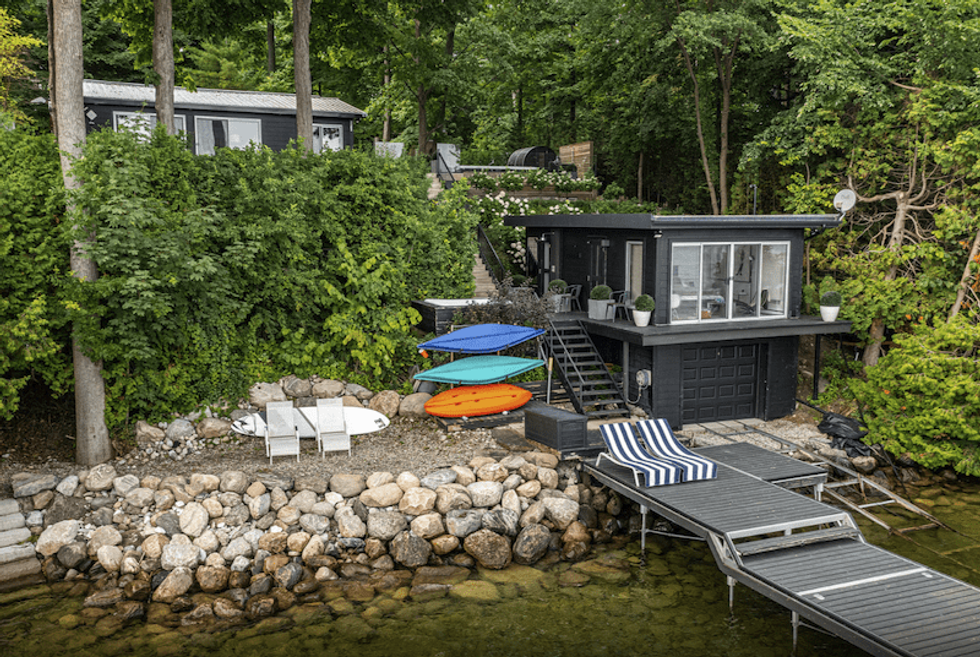 SUITE ON THE WATER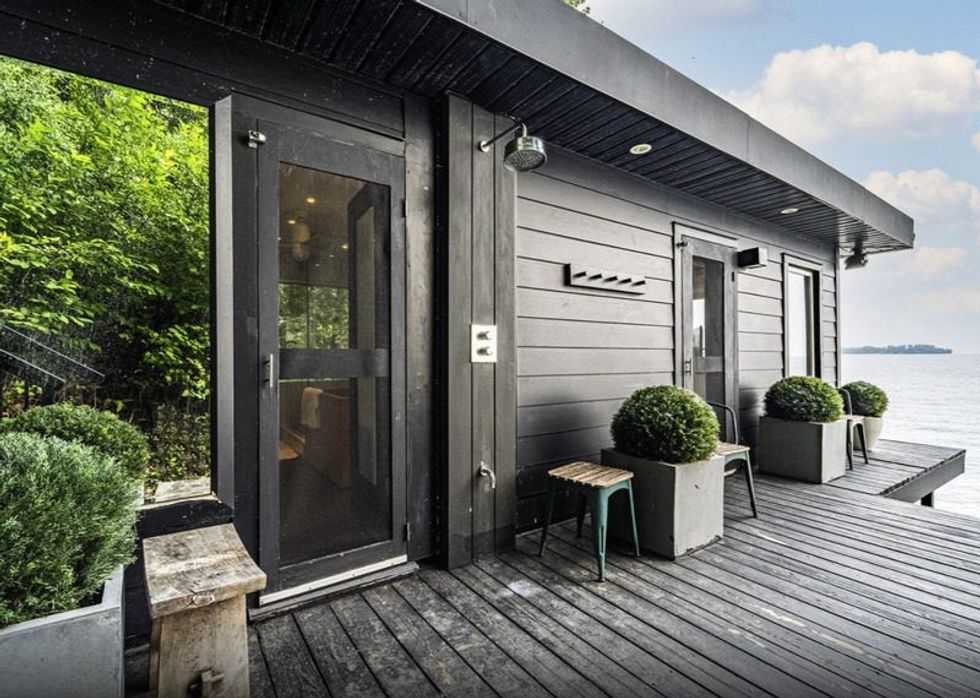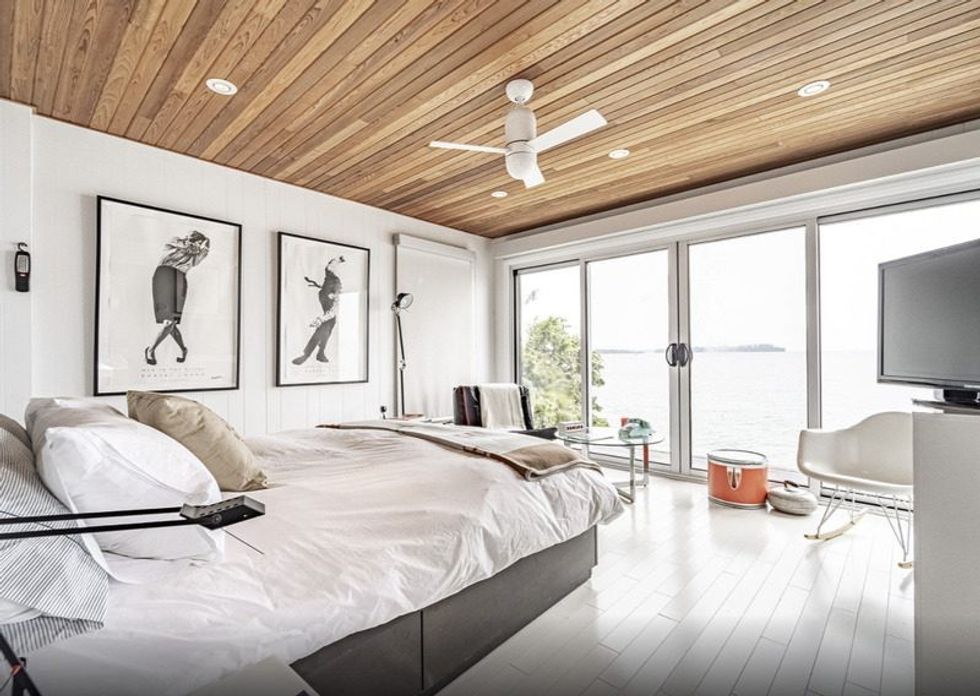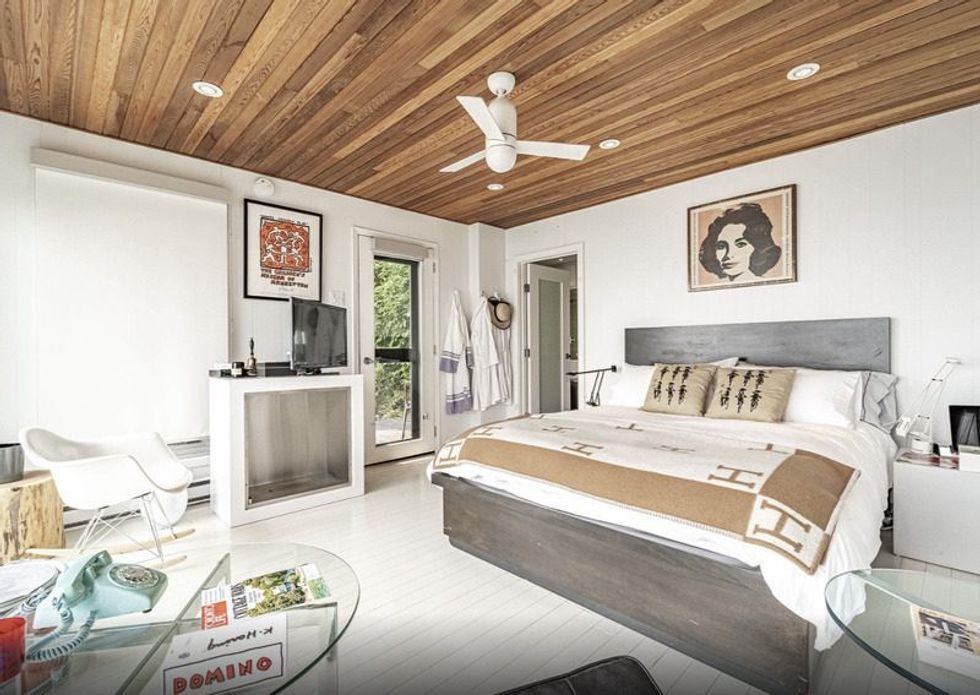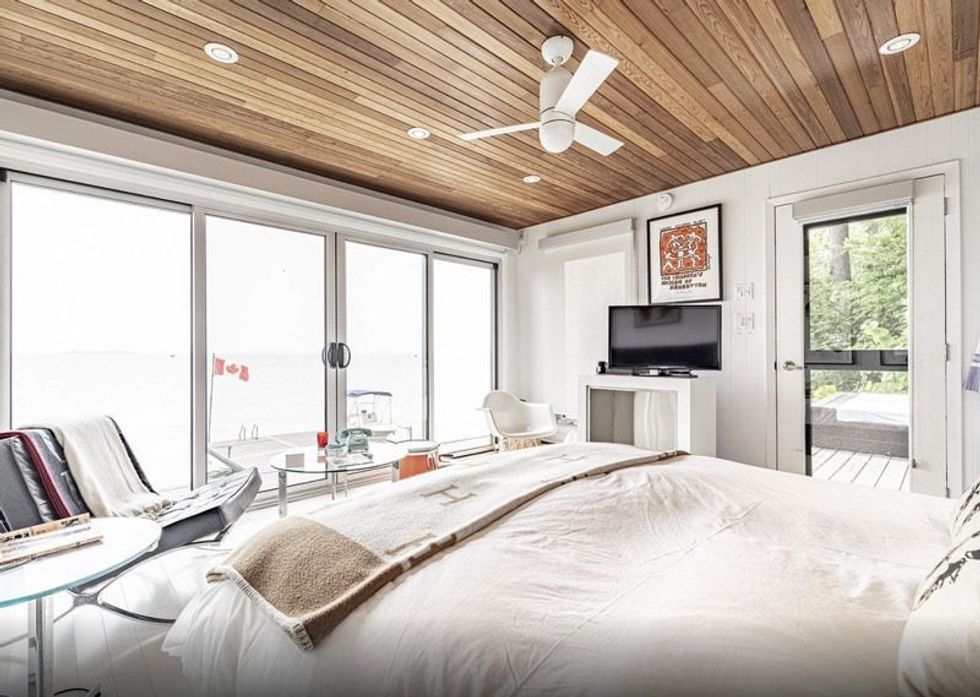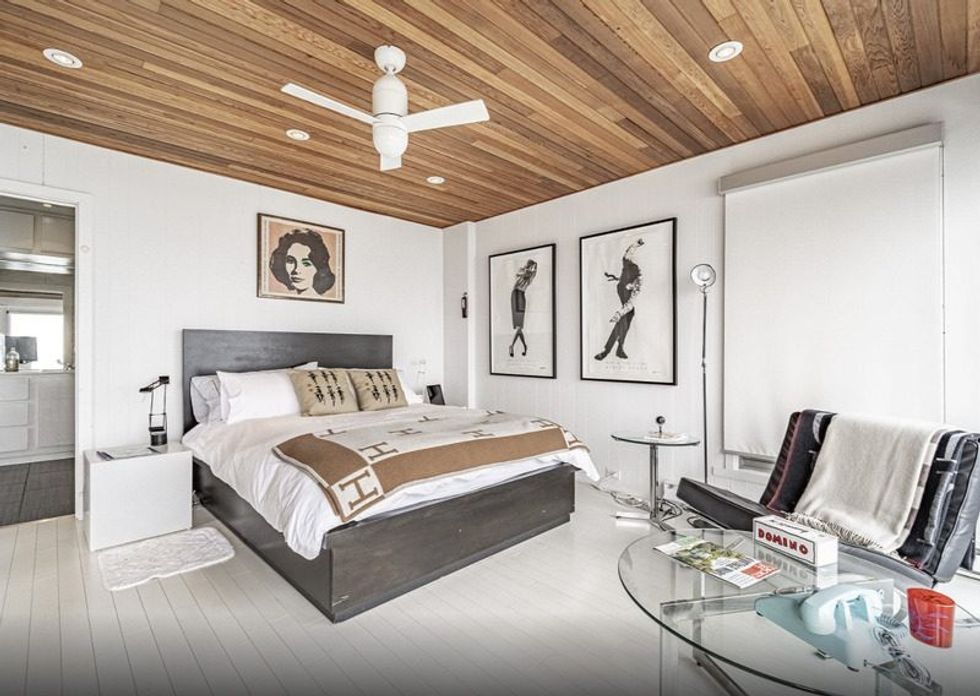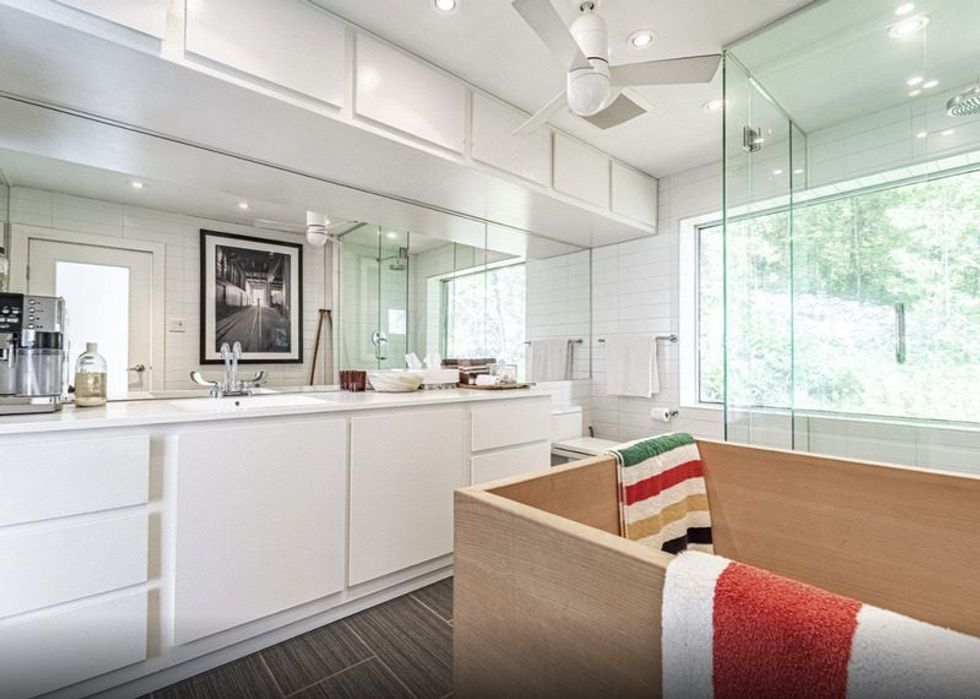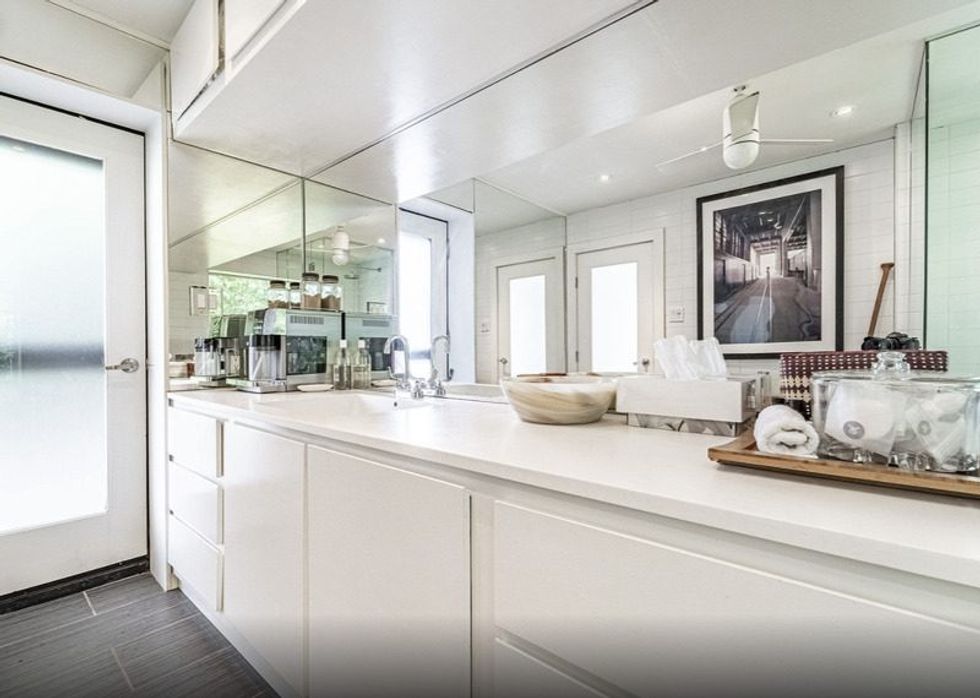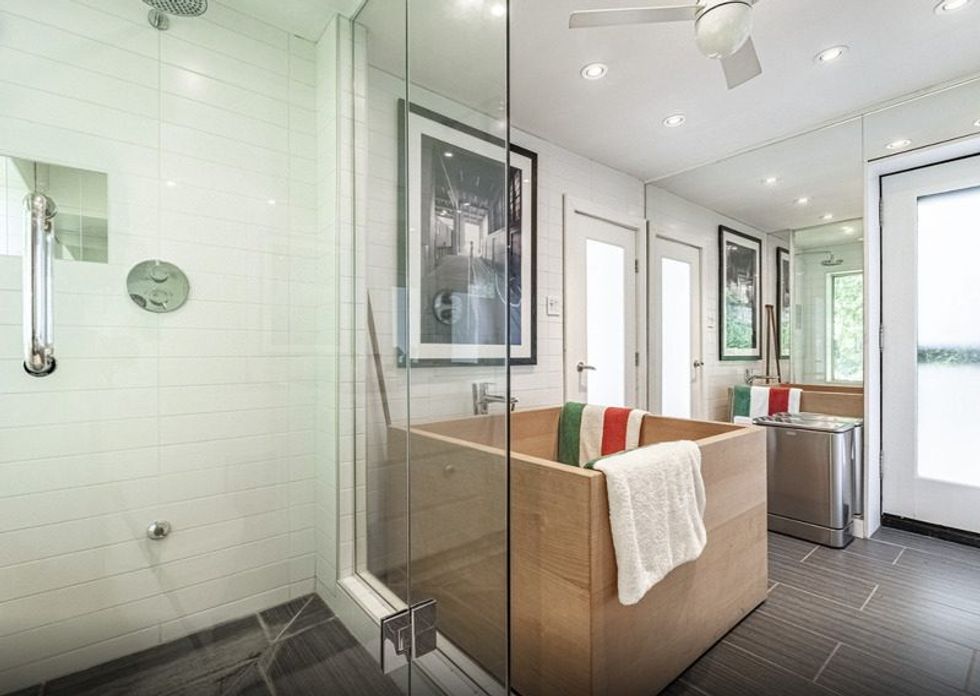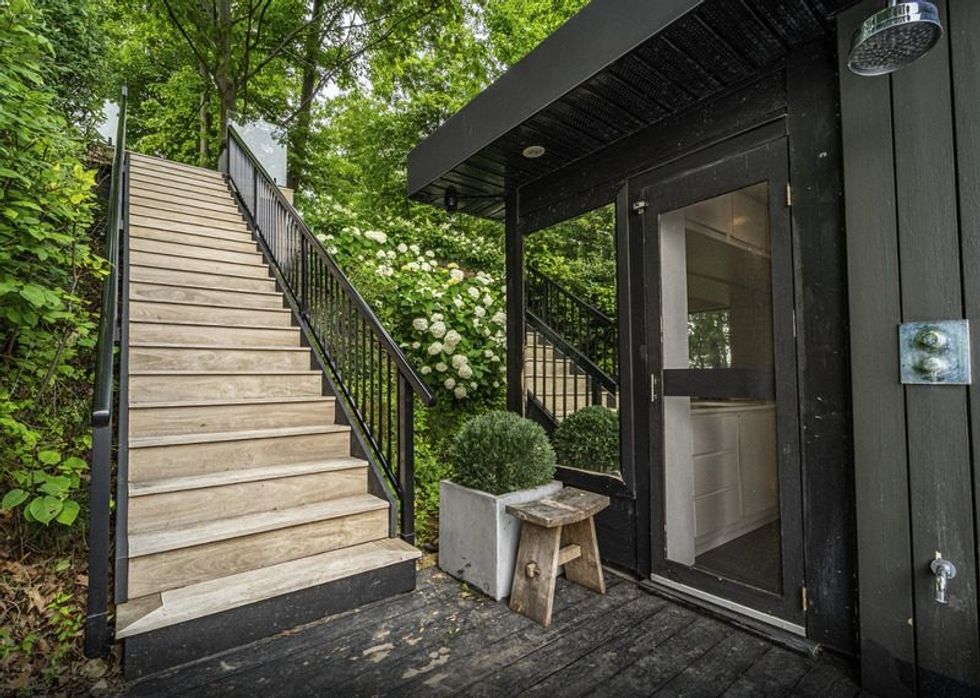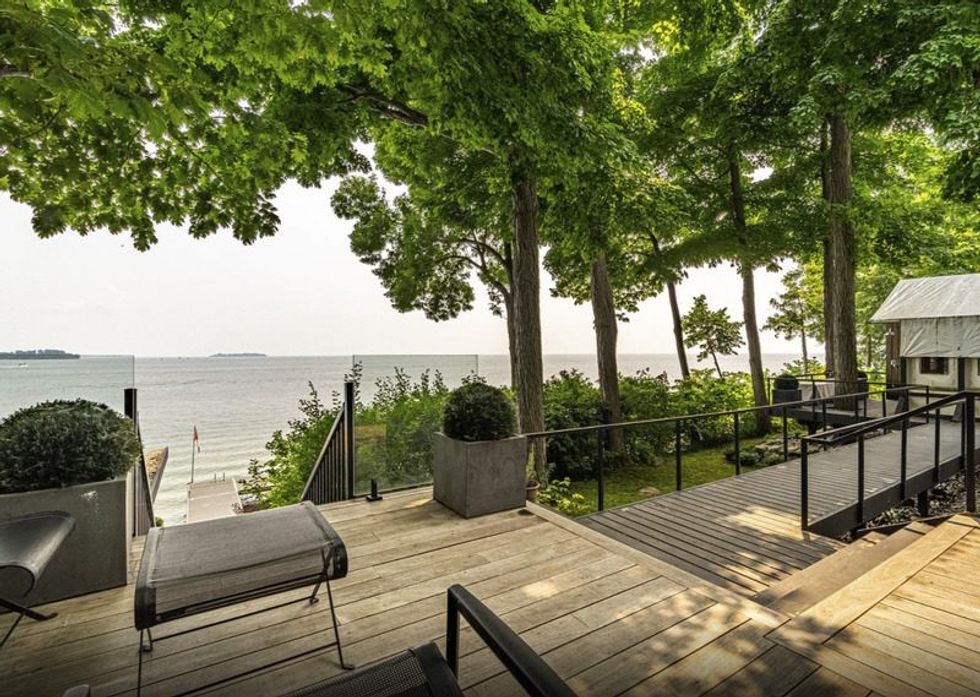 MAIN ESTATE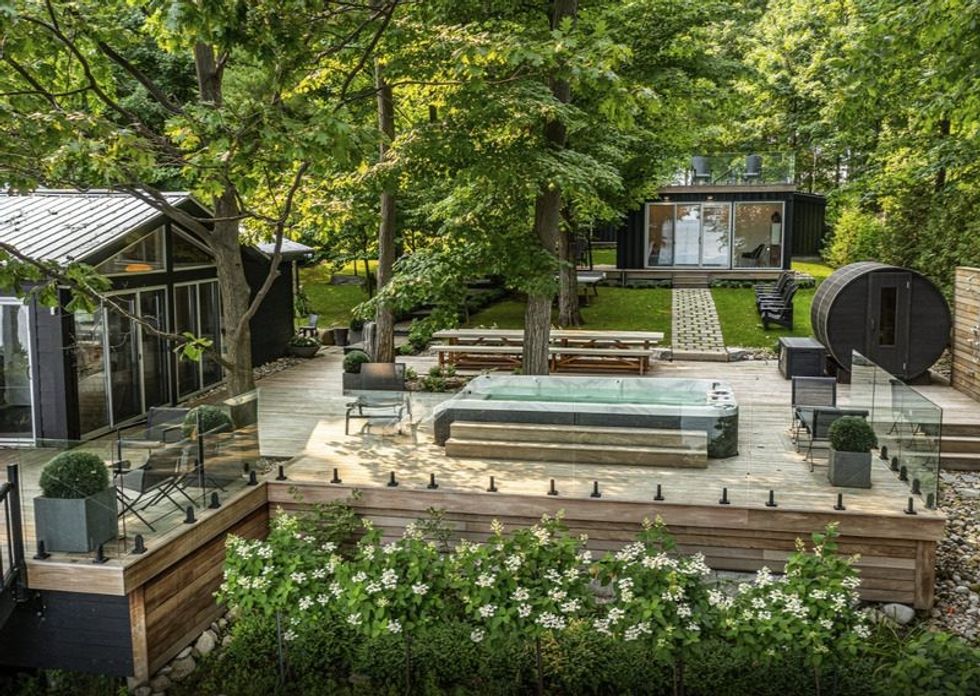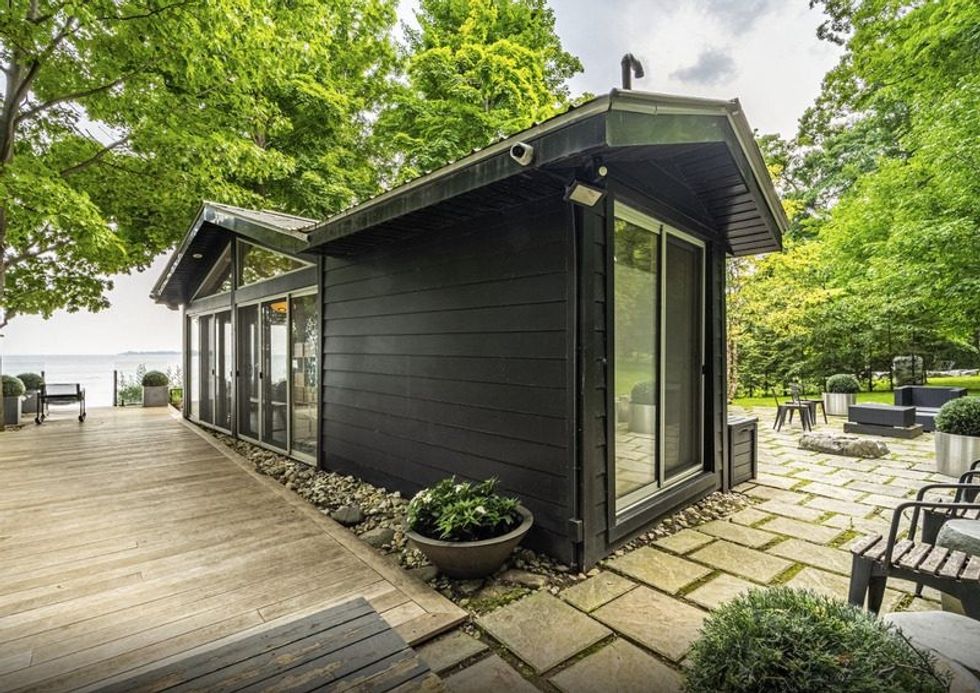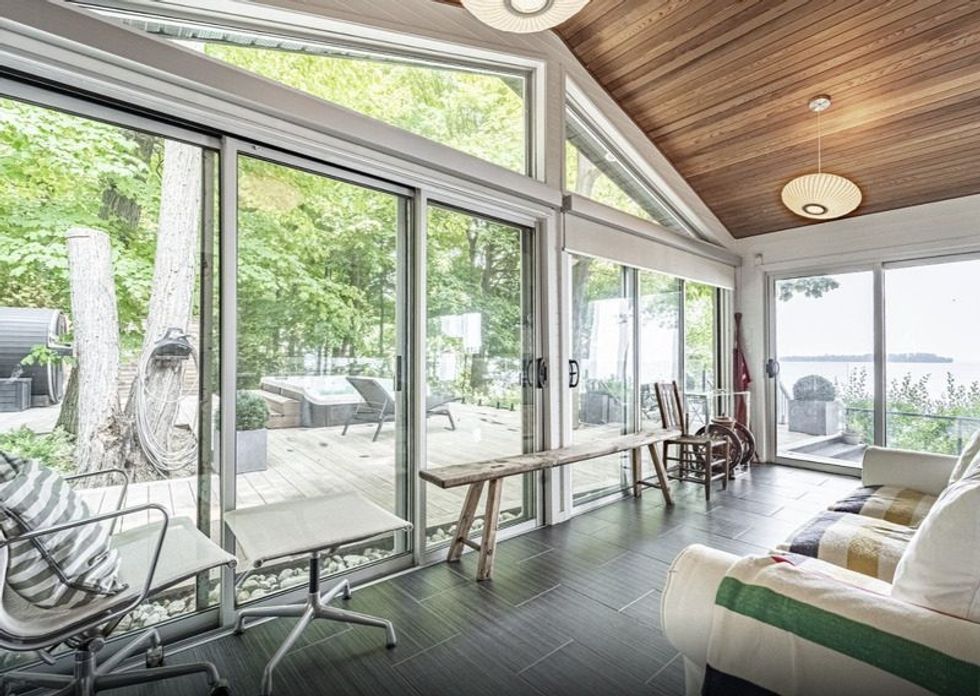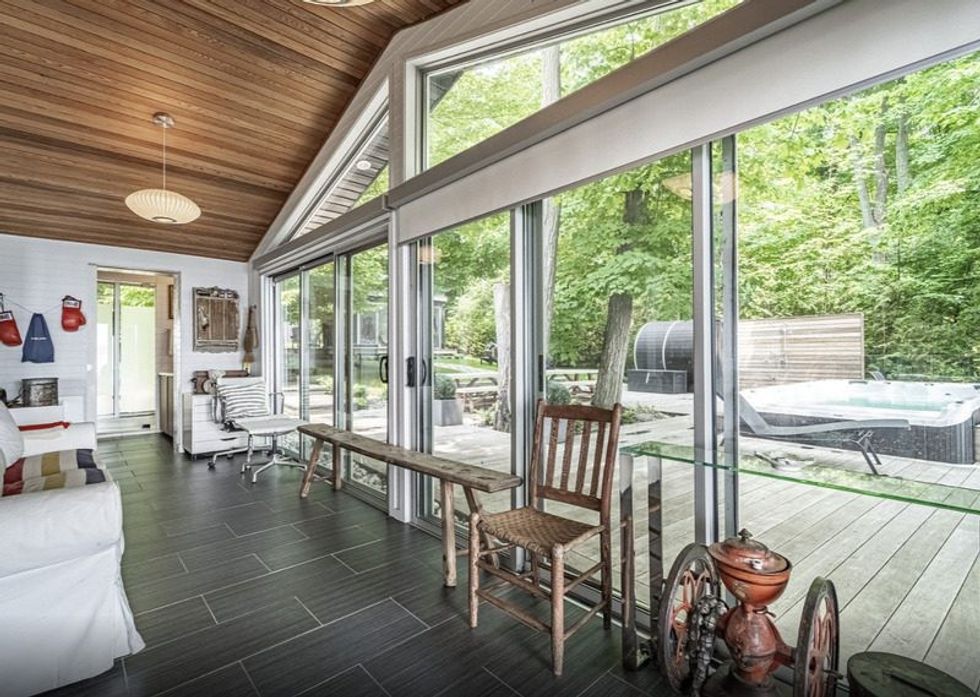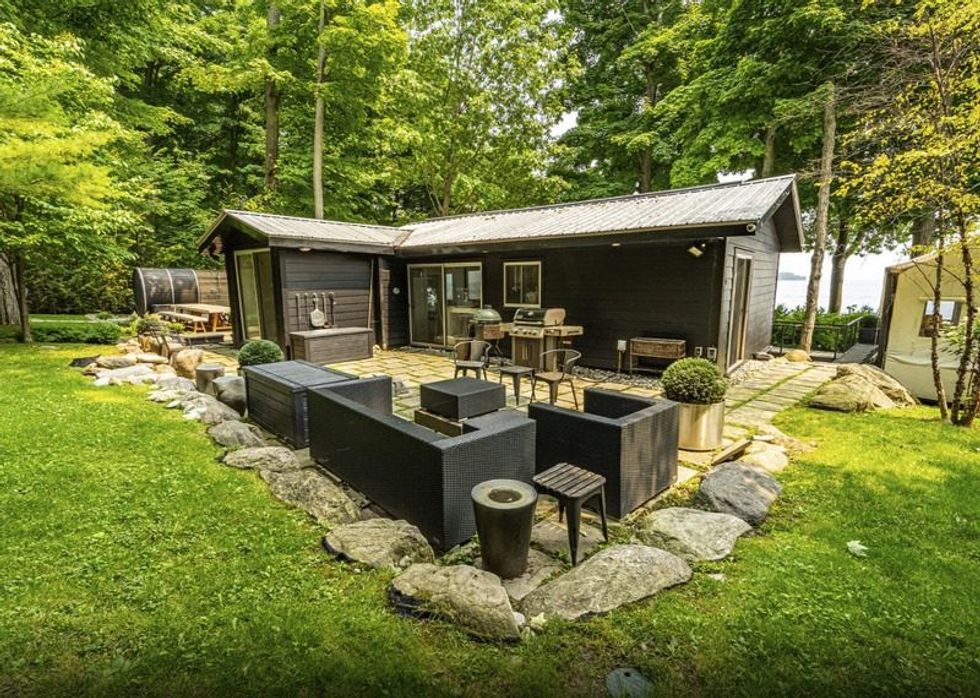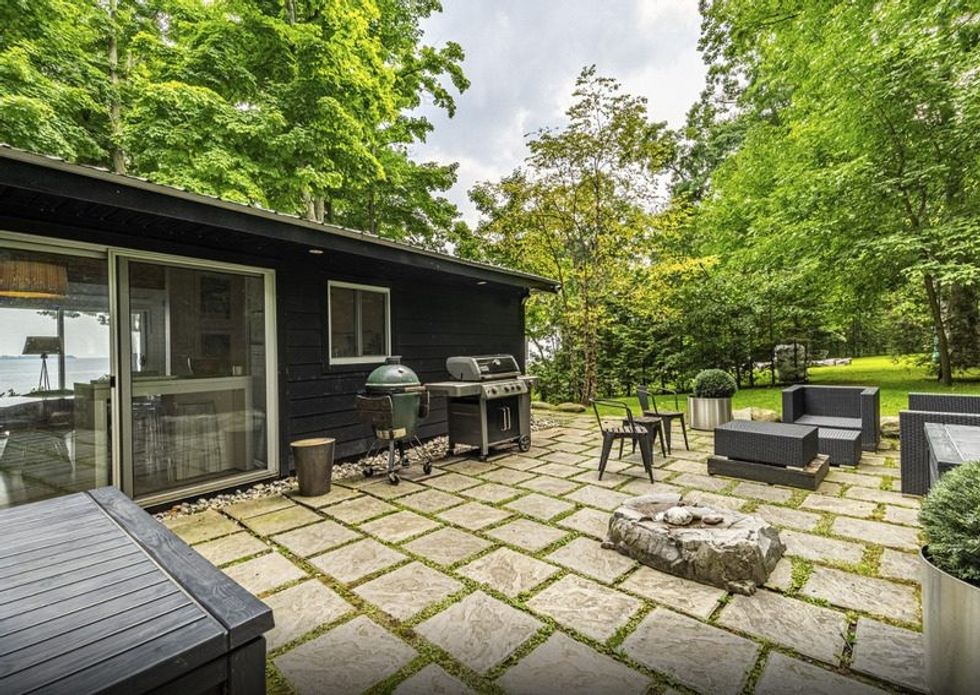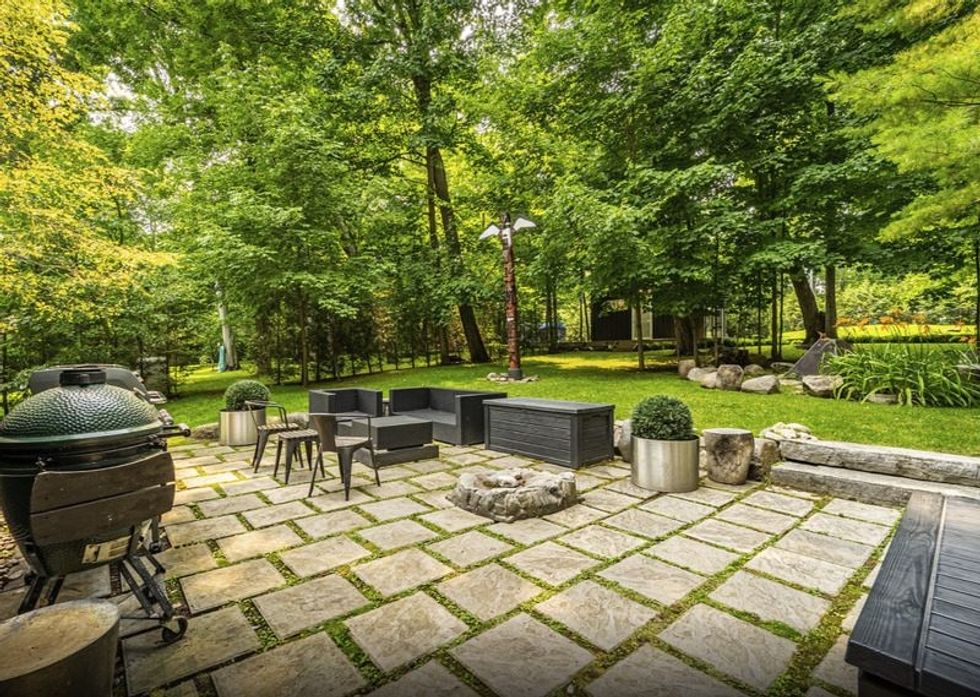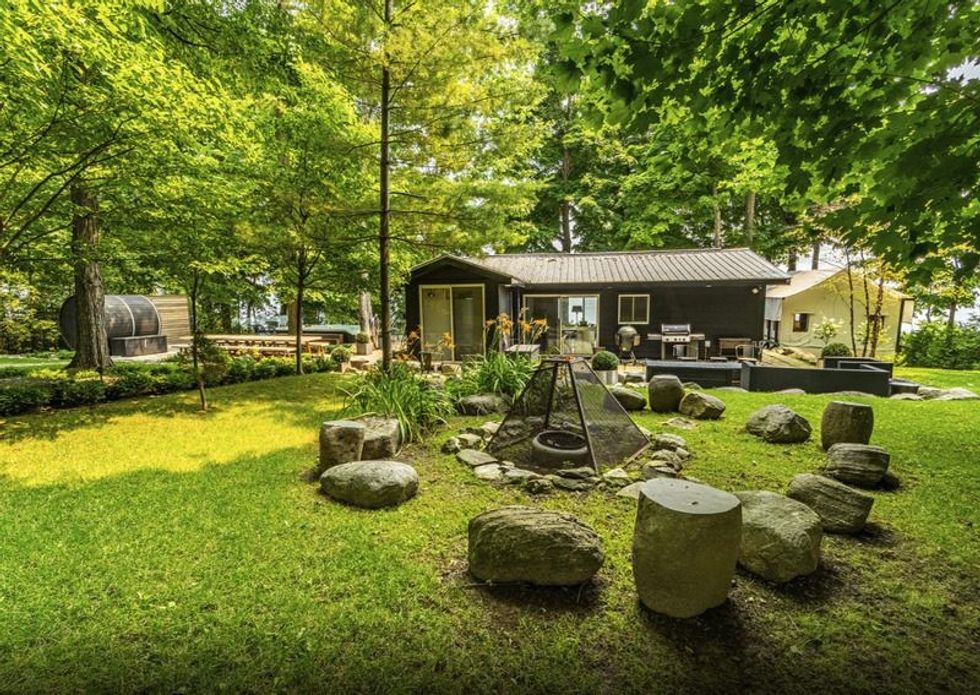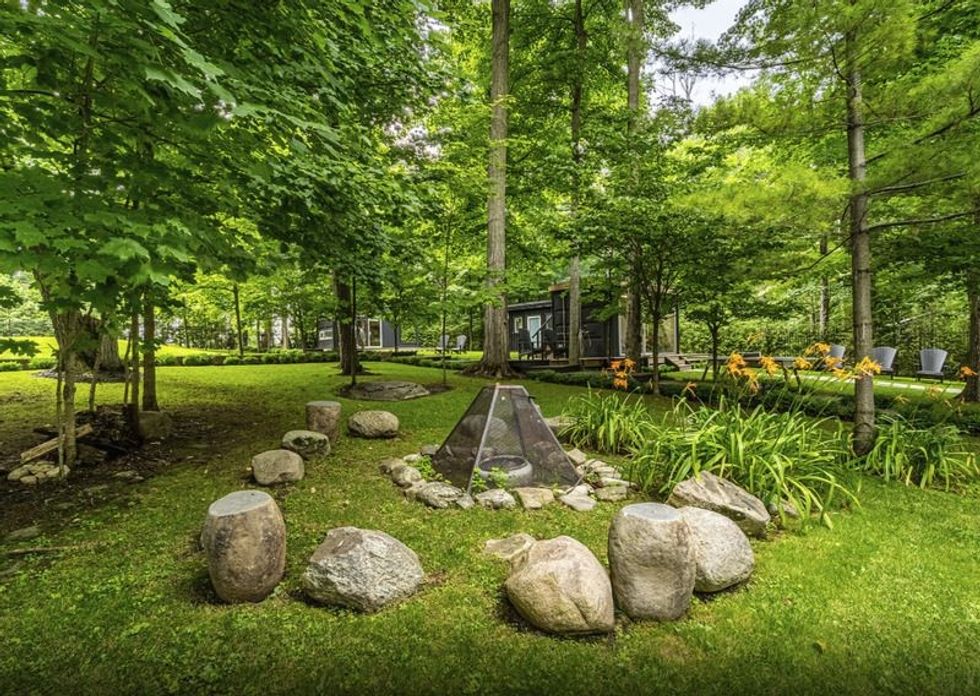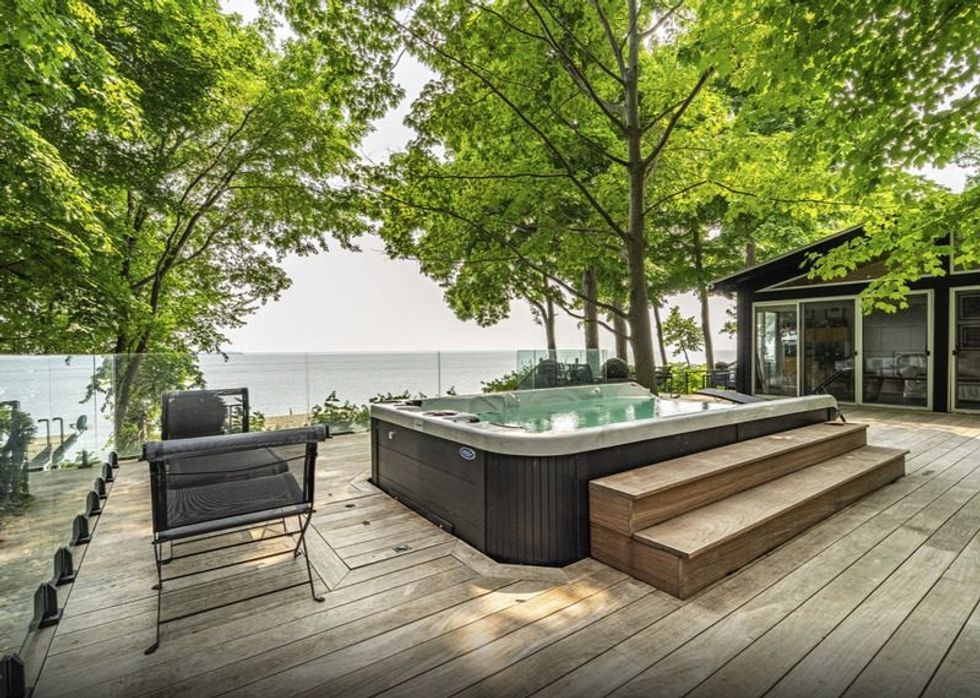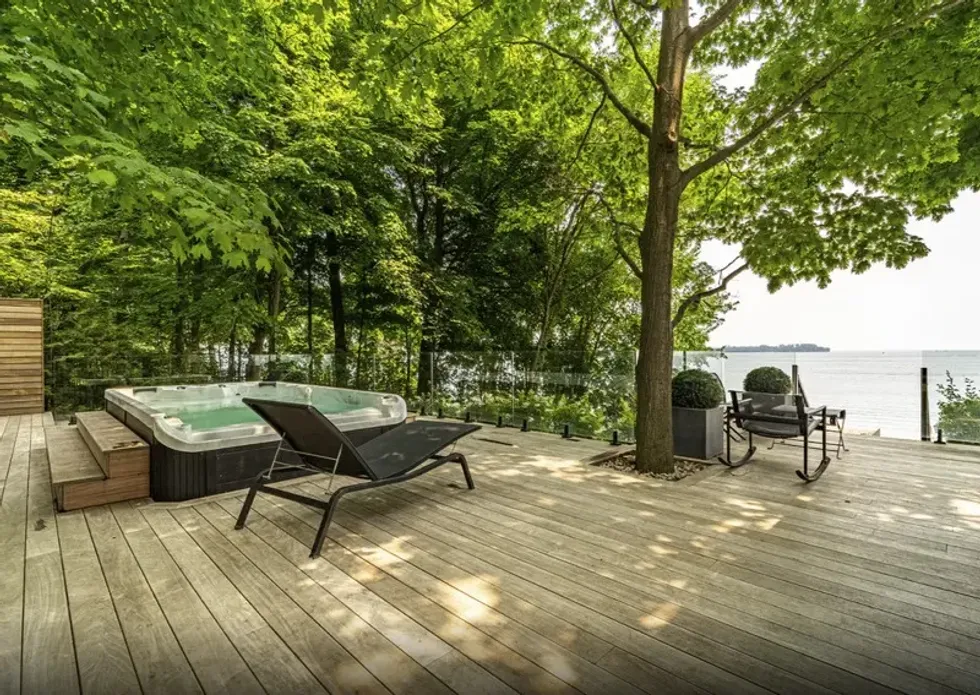 SAUNA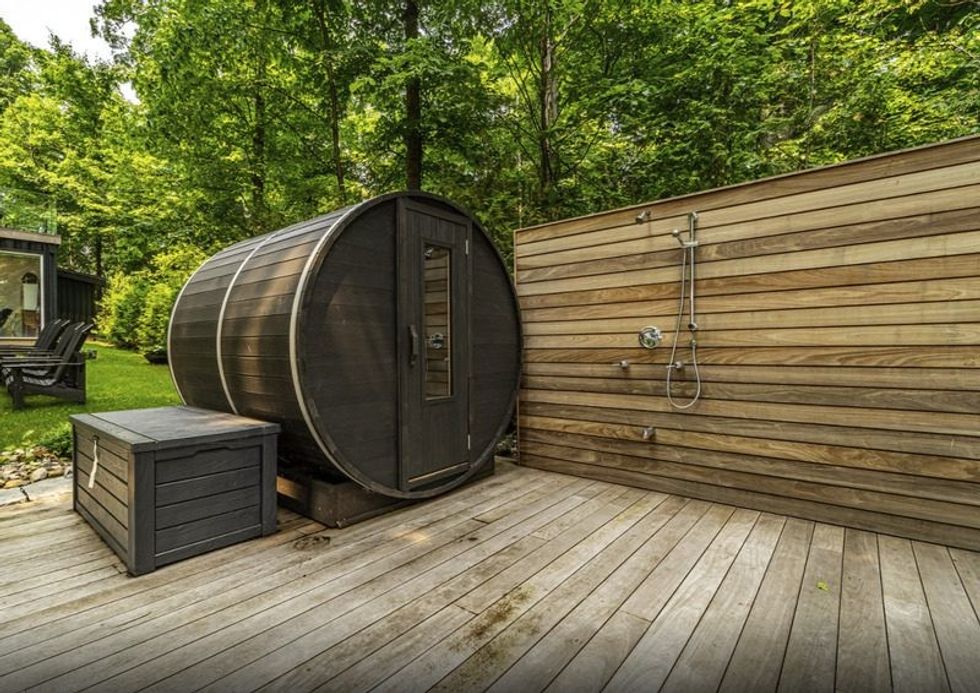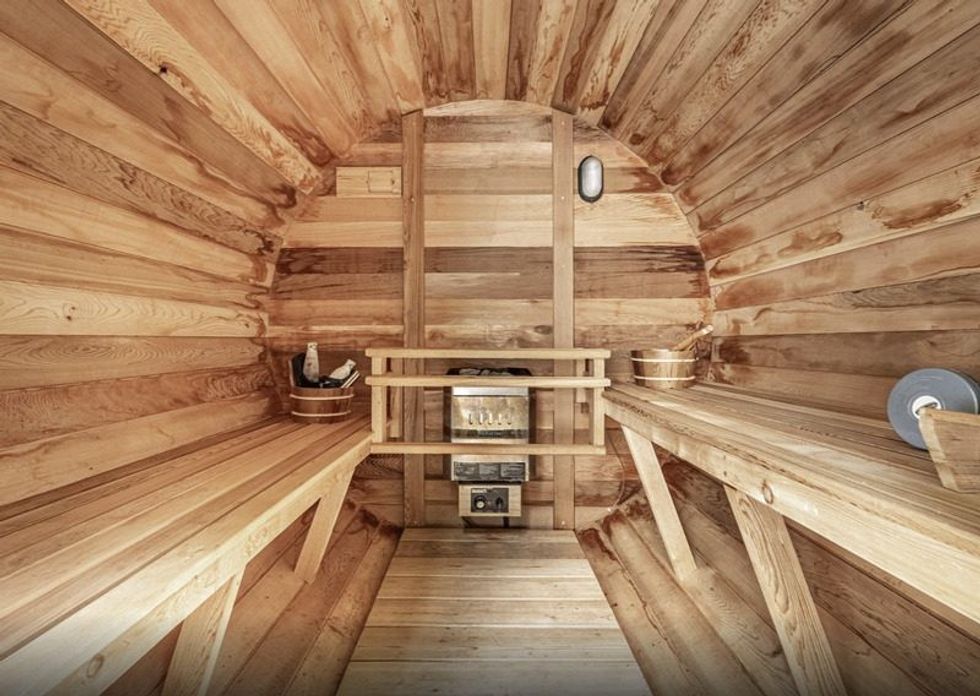 GLAMPING TENT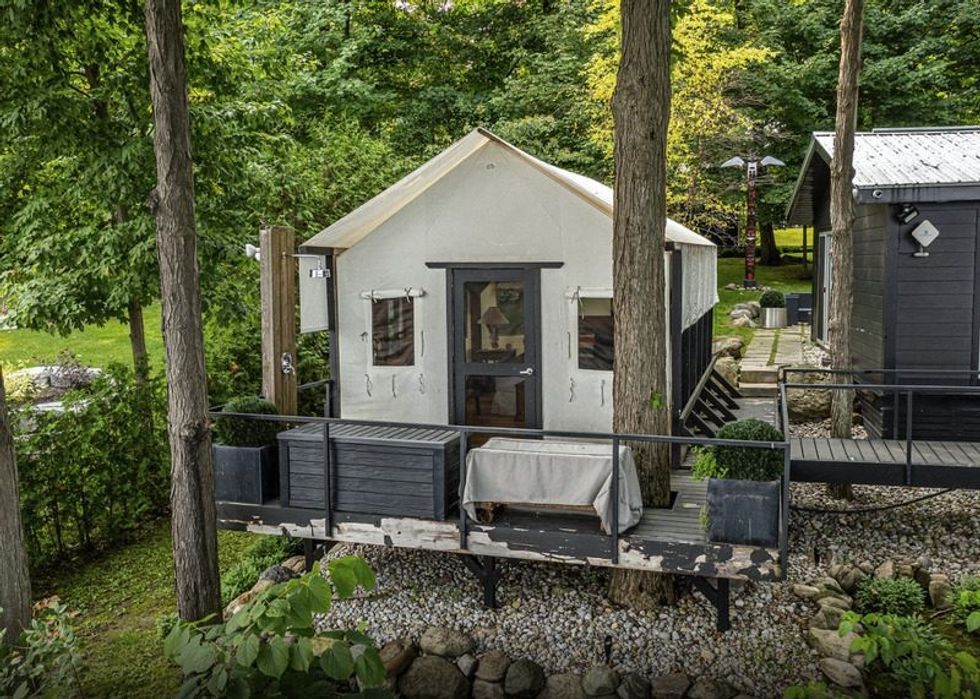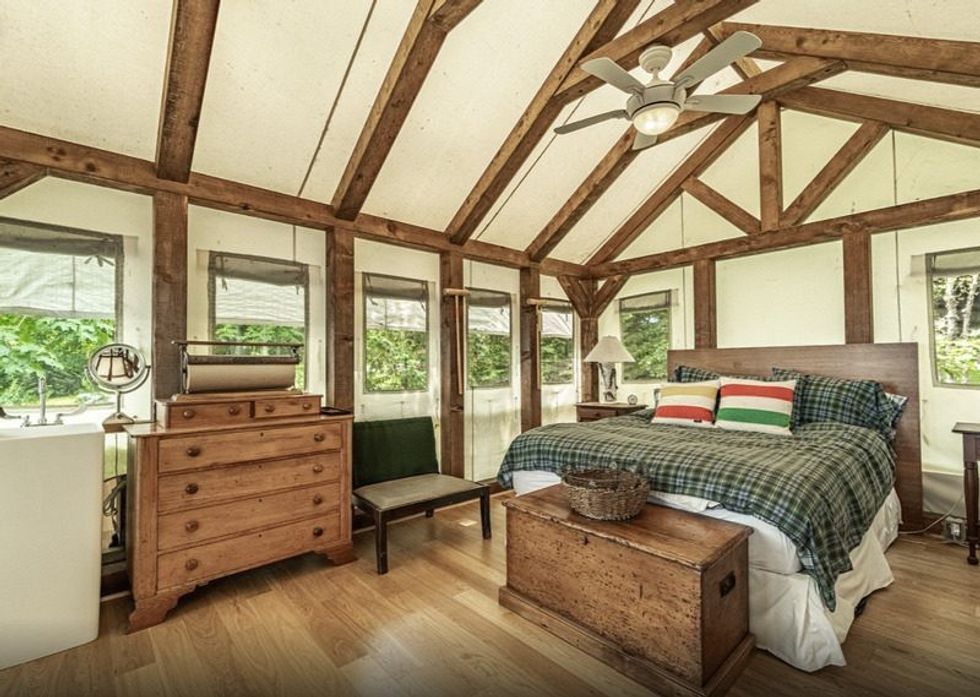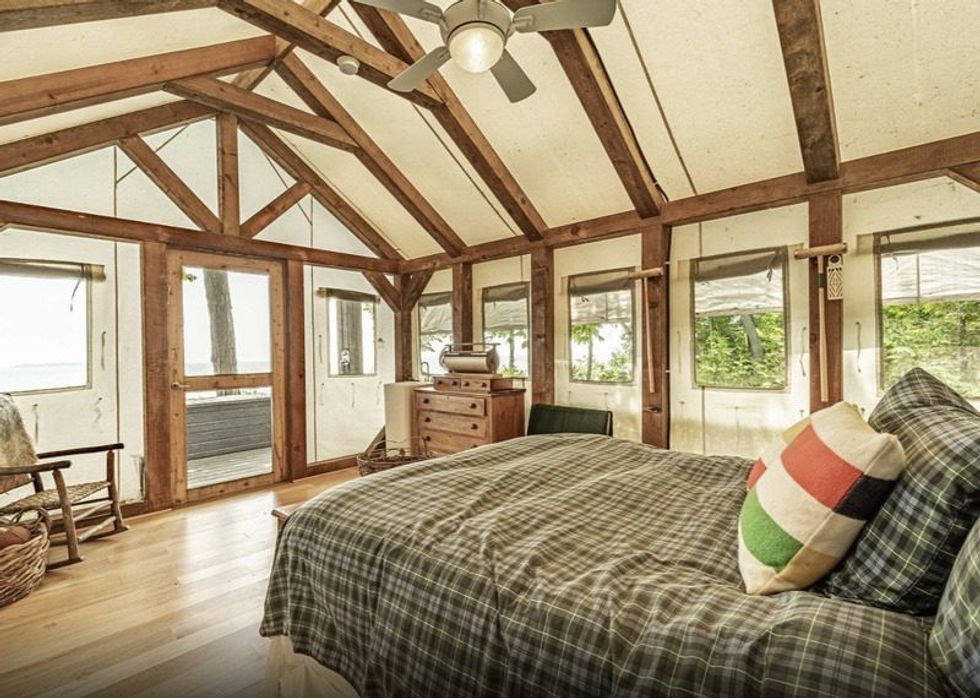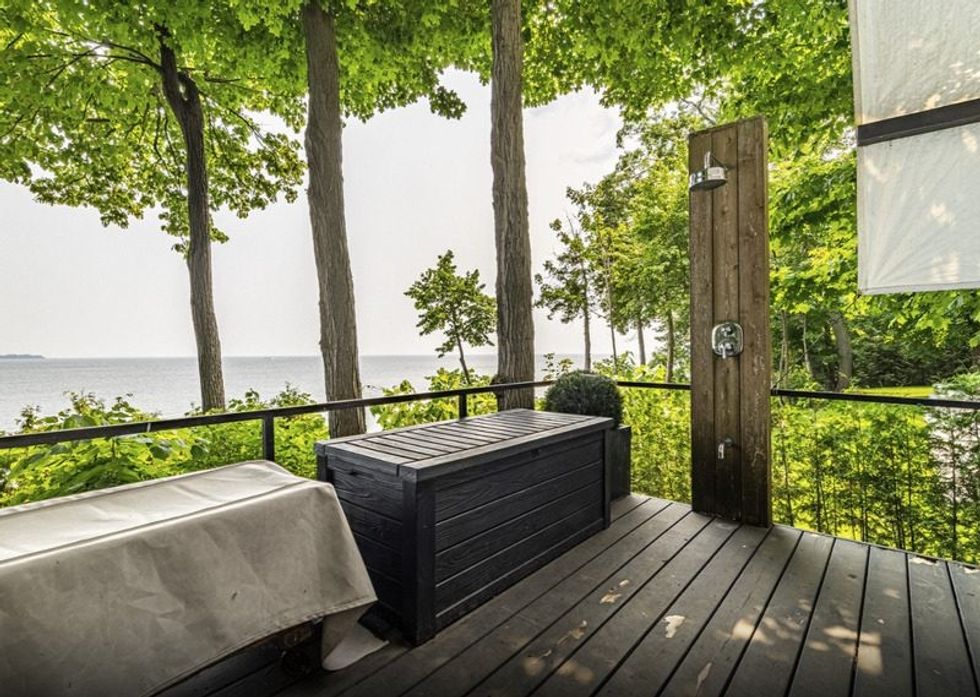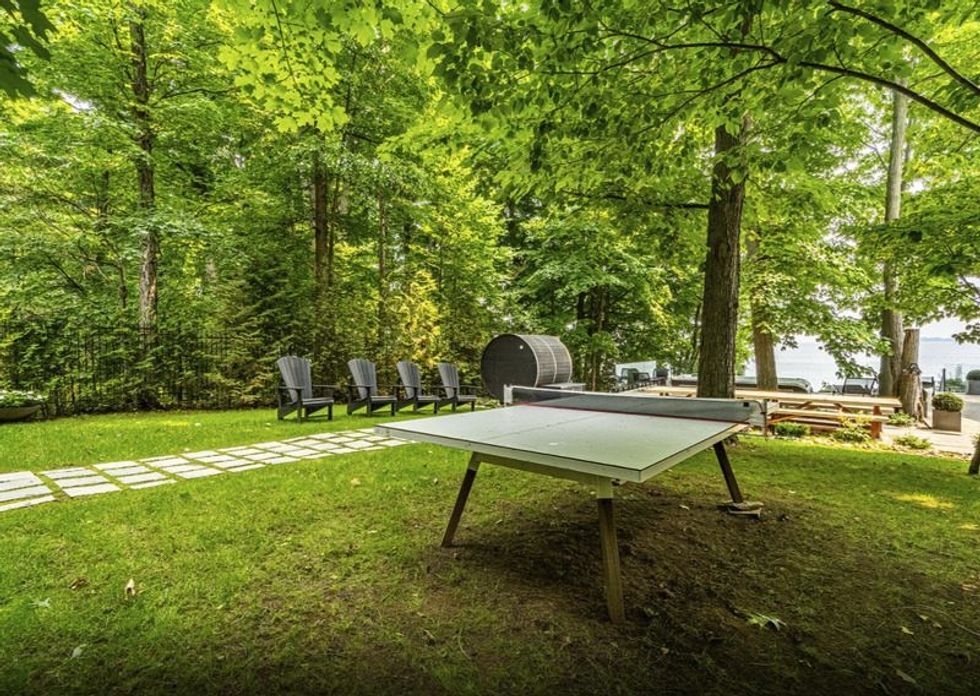 GUEST PODS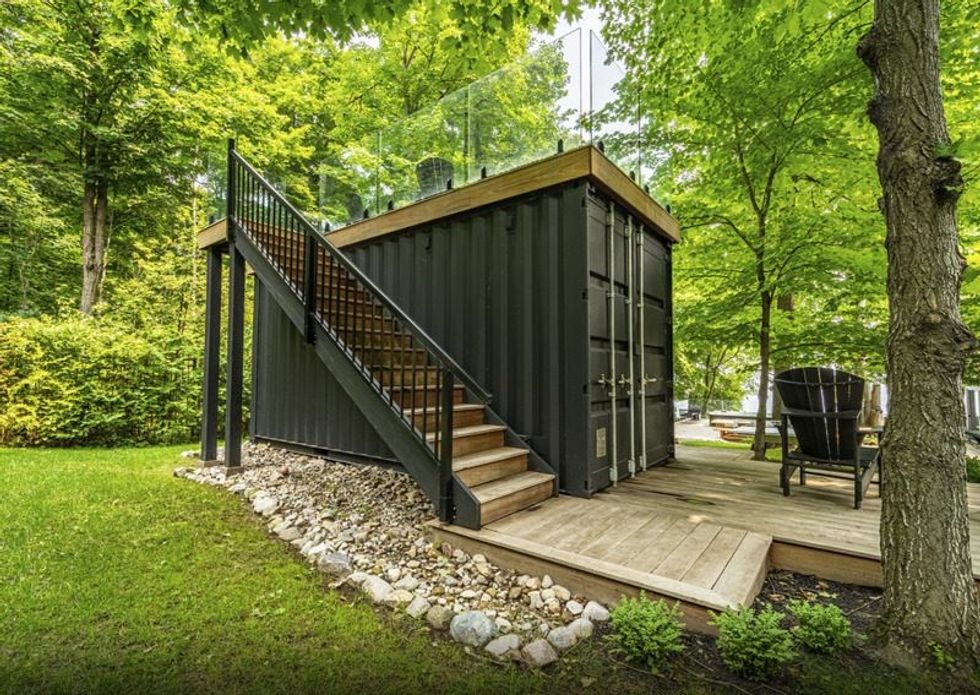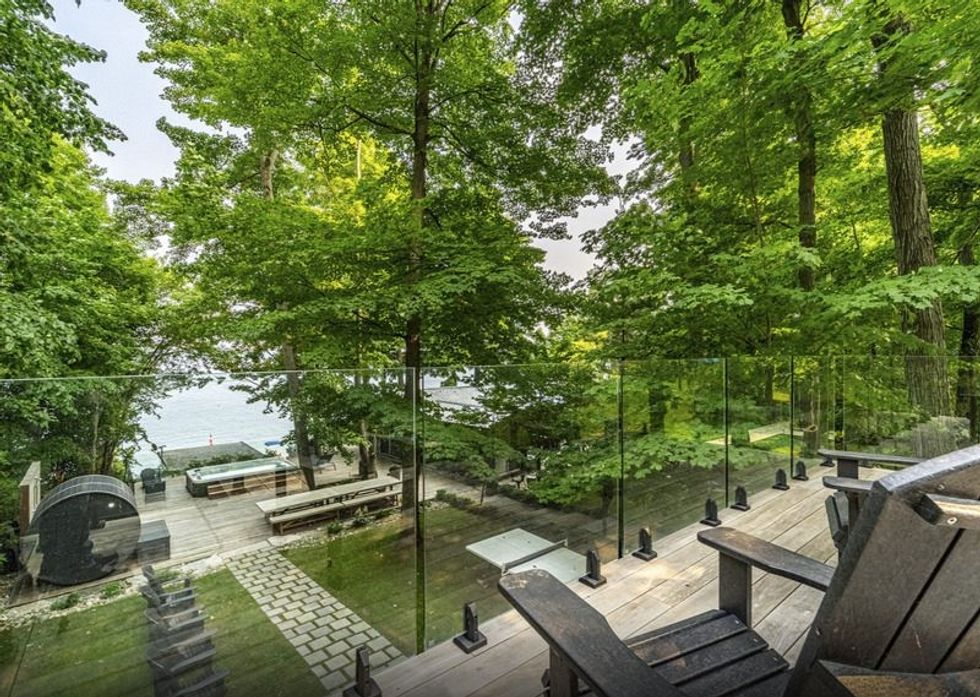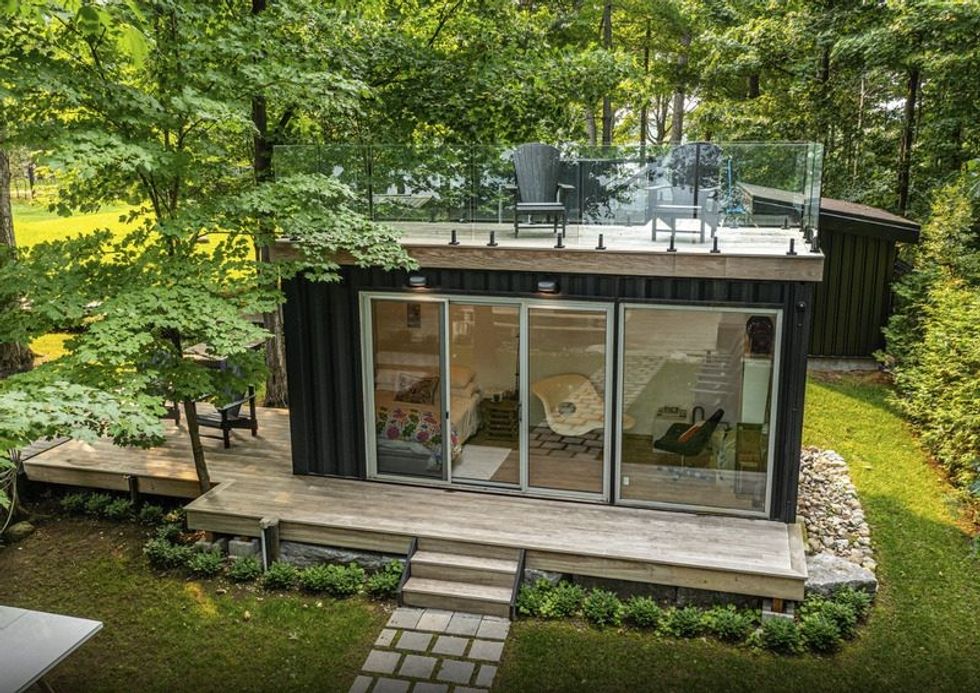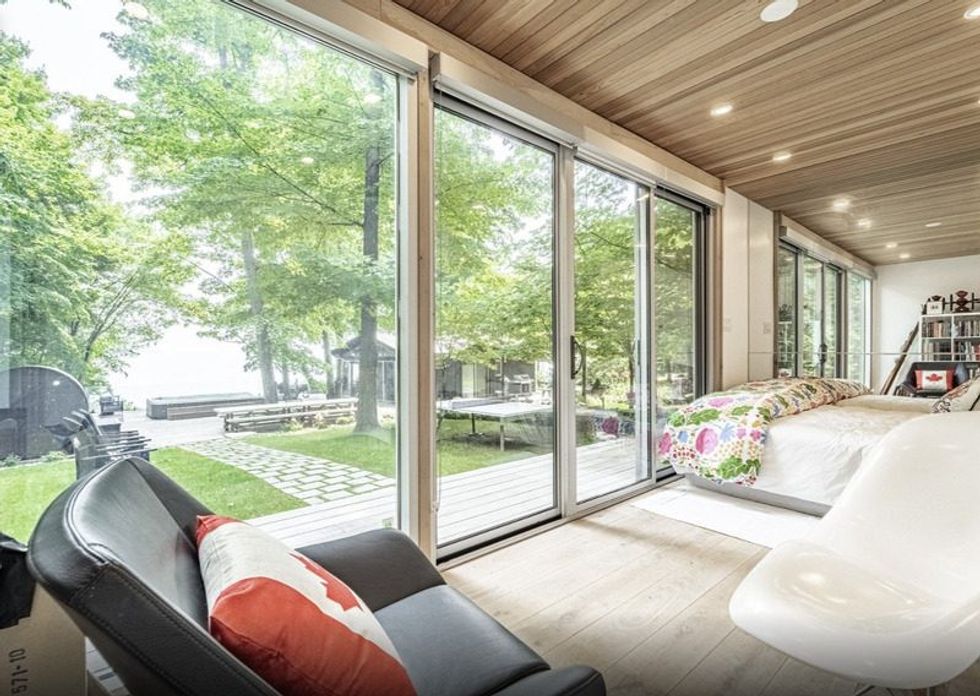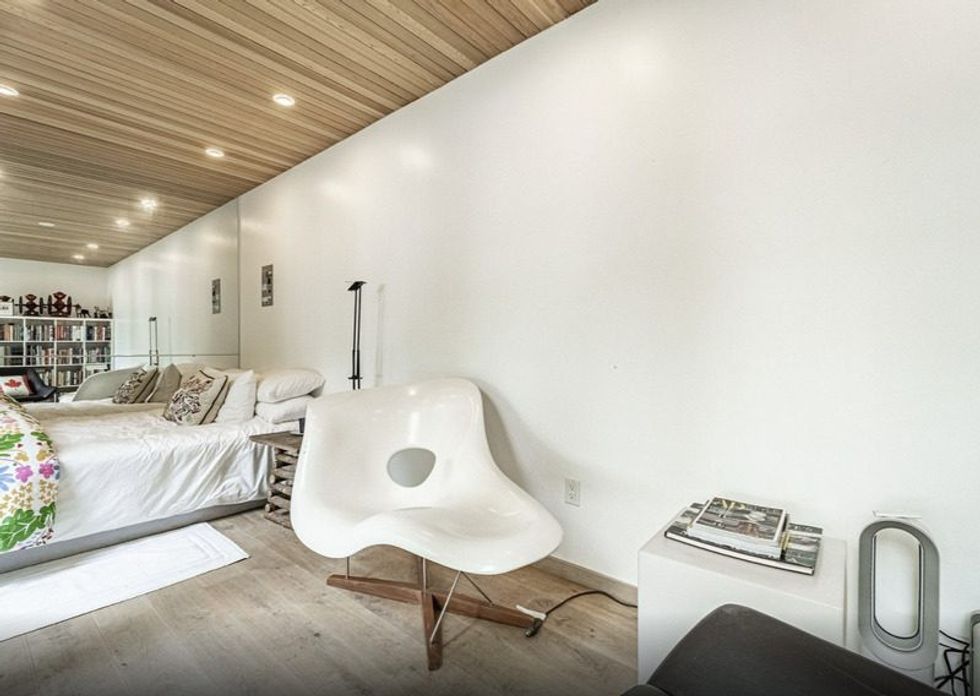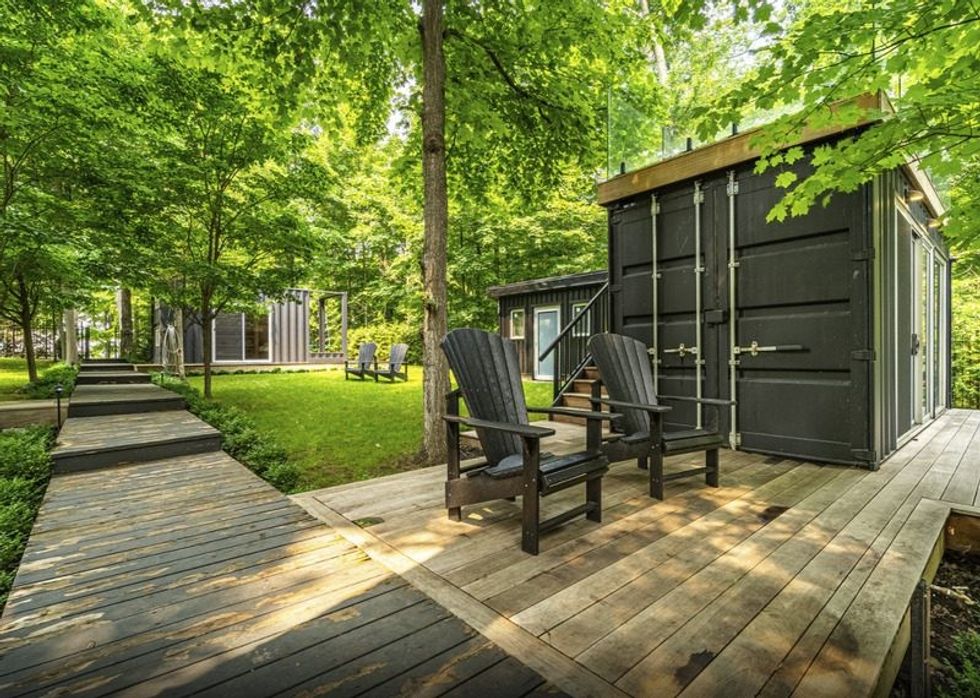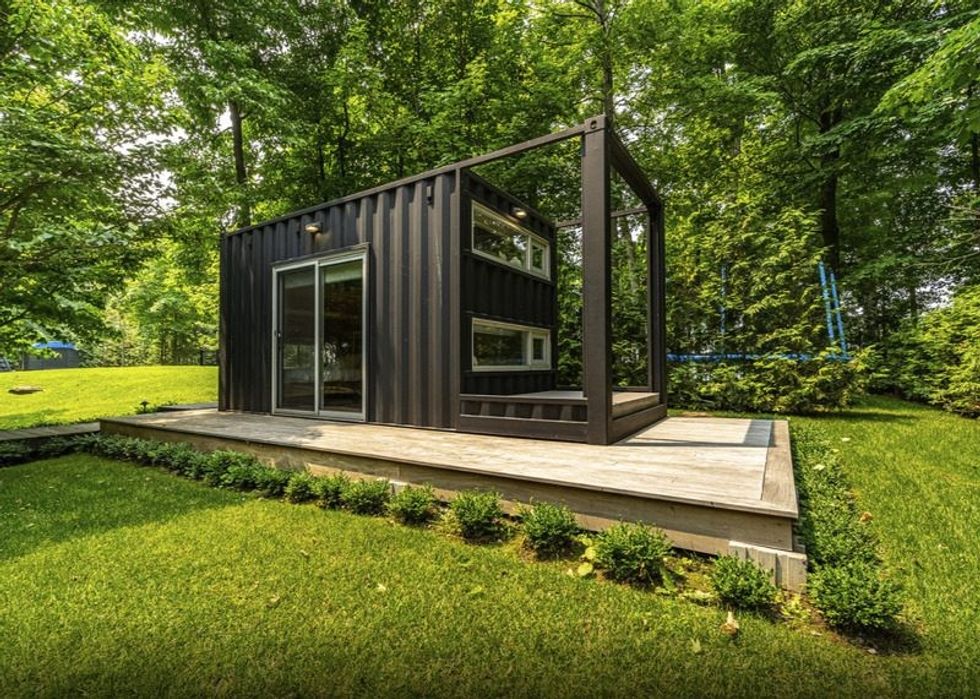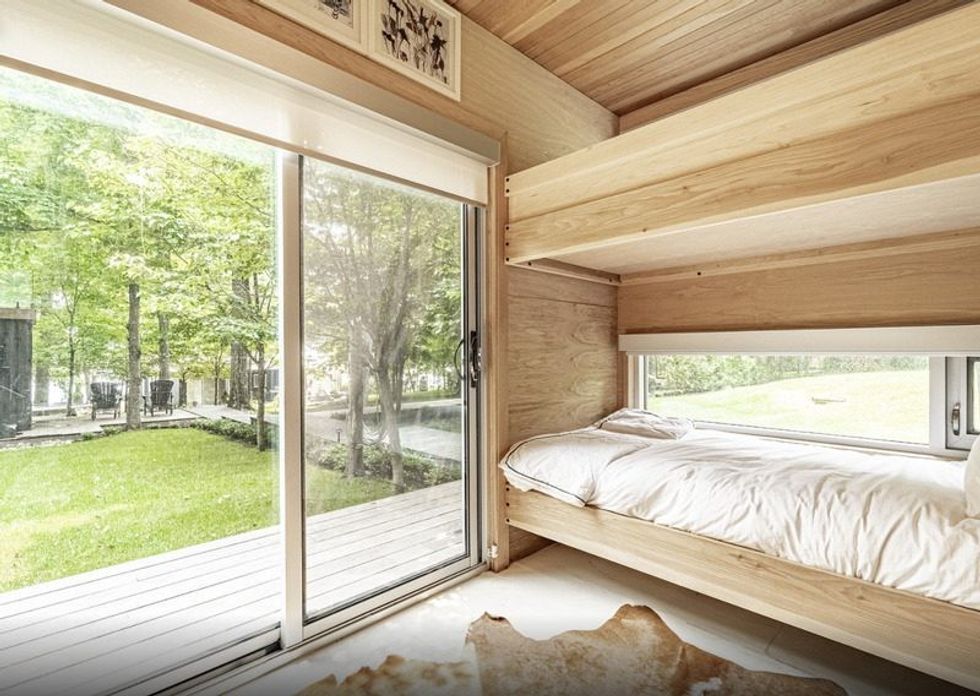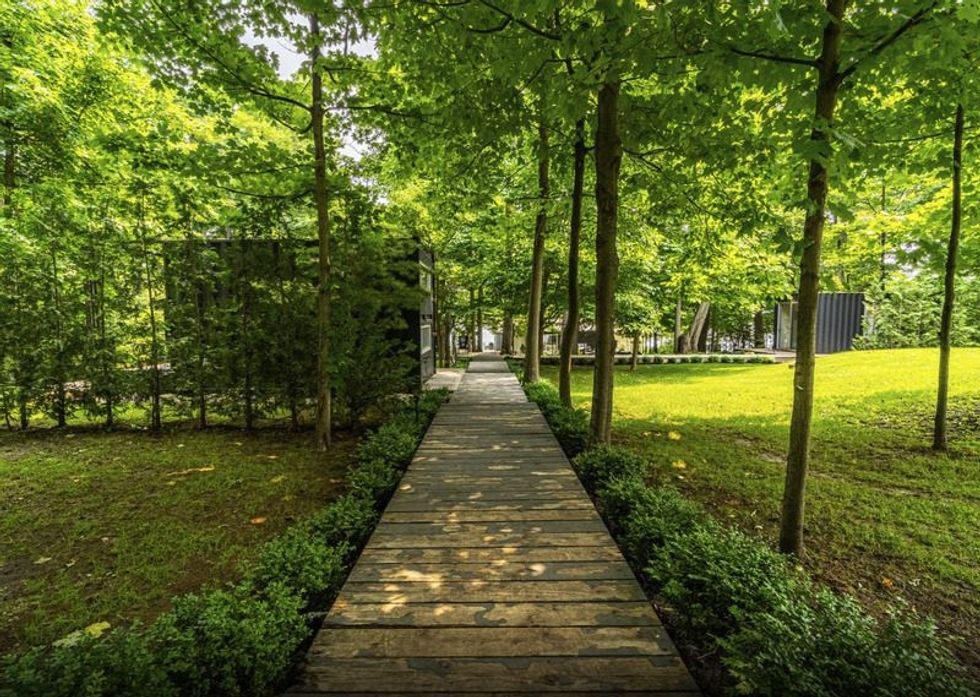 POD GYM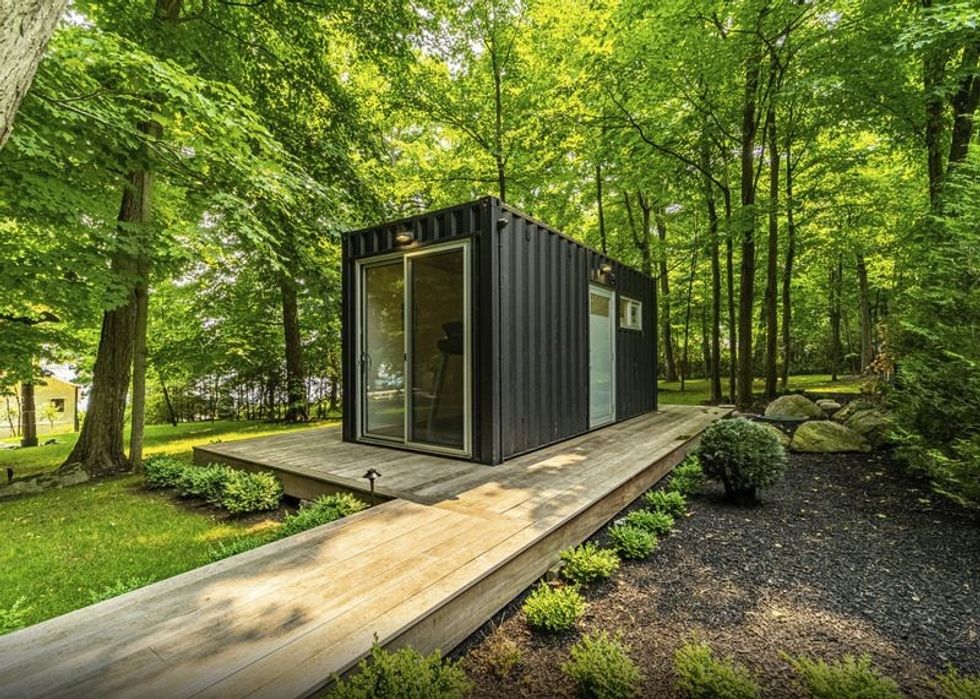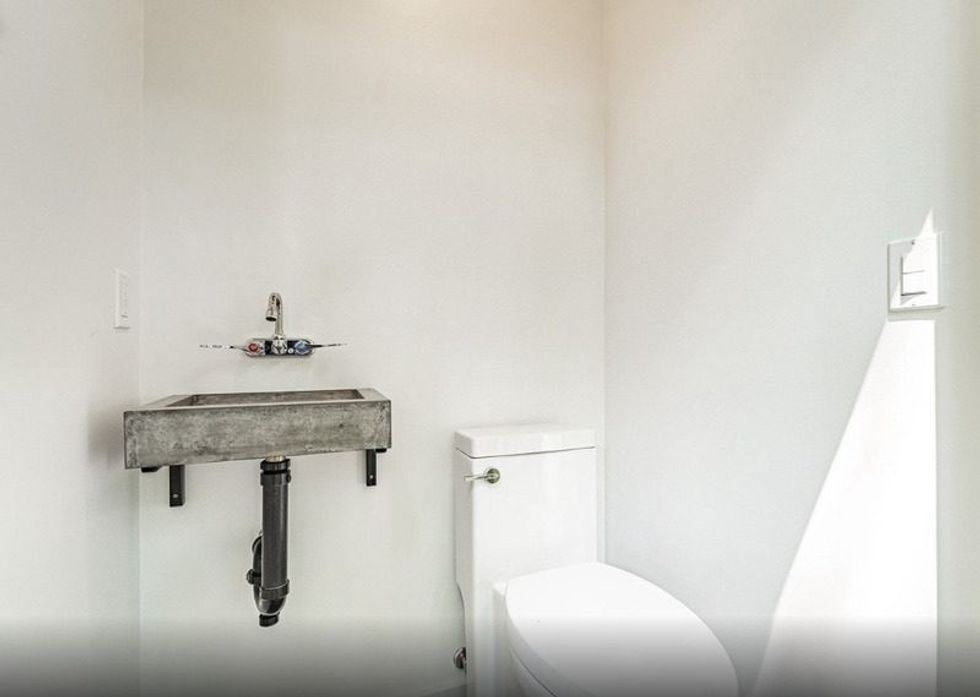 POD LAUNDRY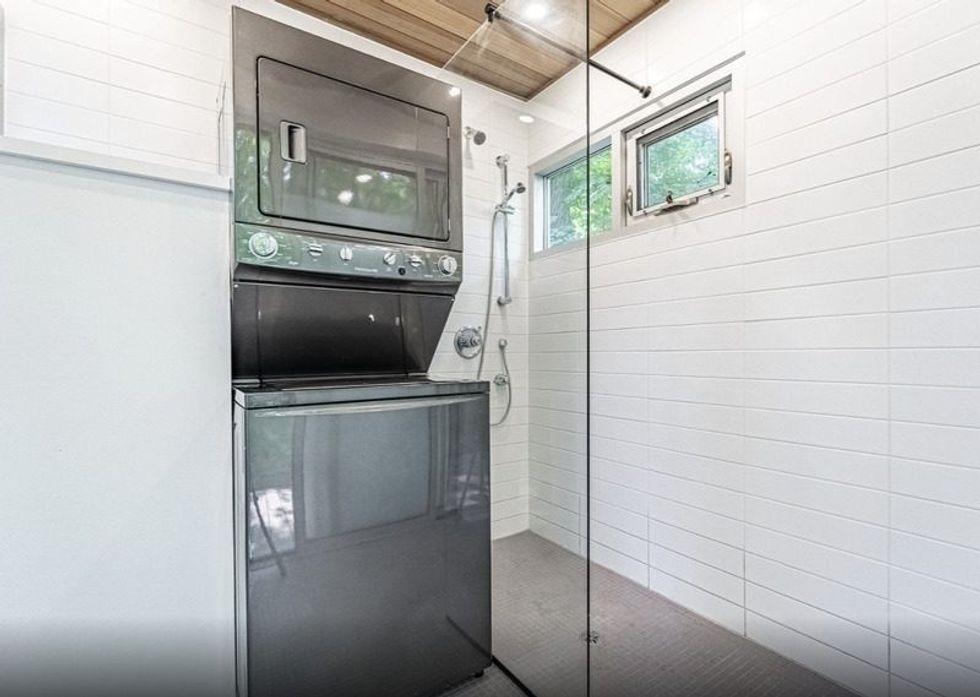 GATED ENTRY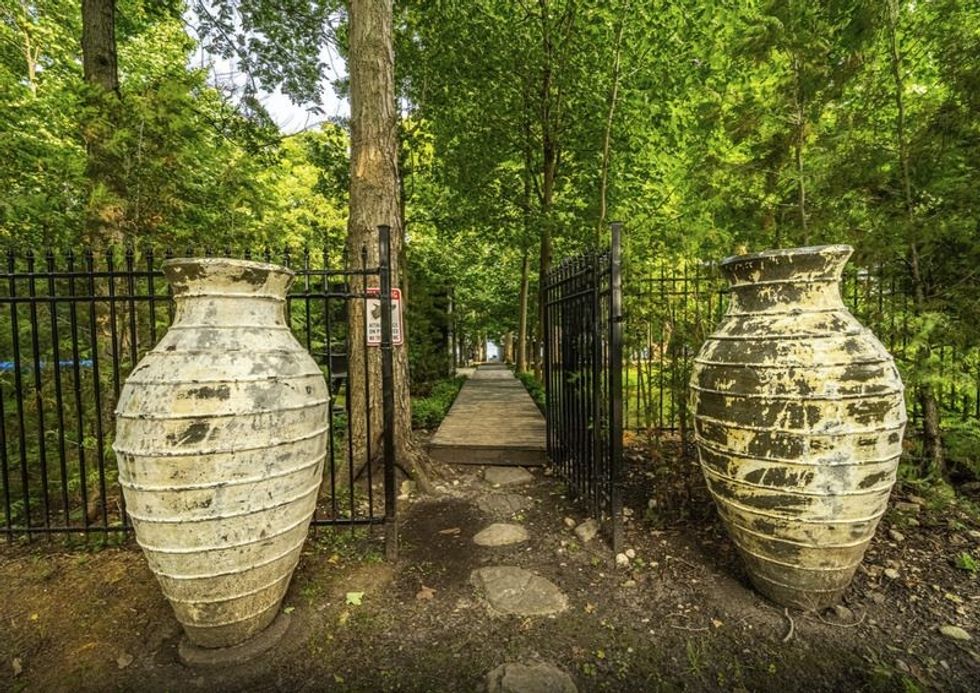 SPACIOUS PROPERTY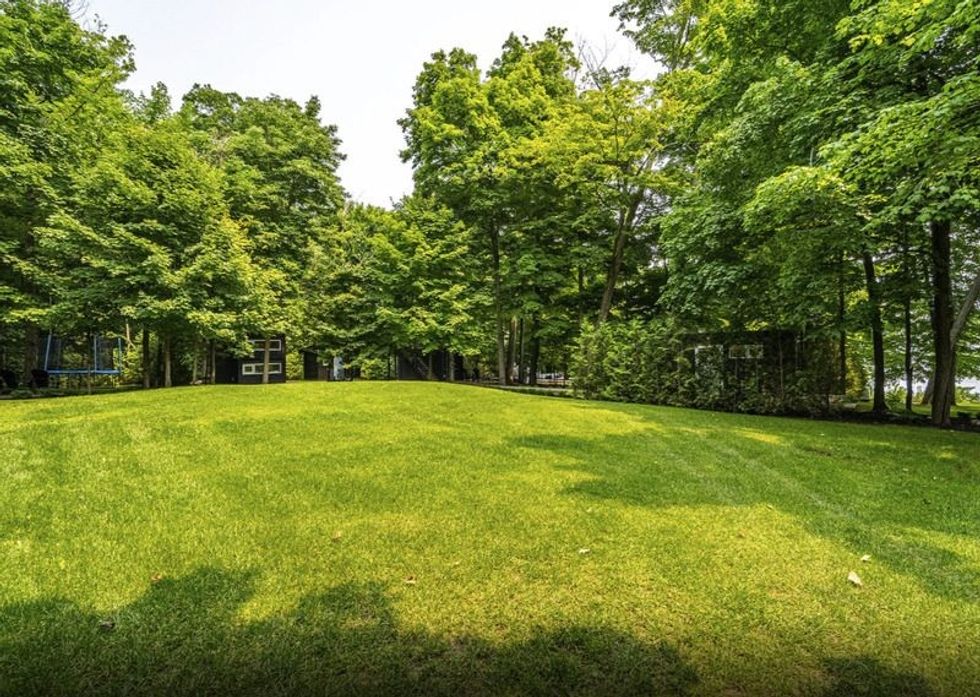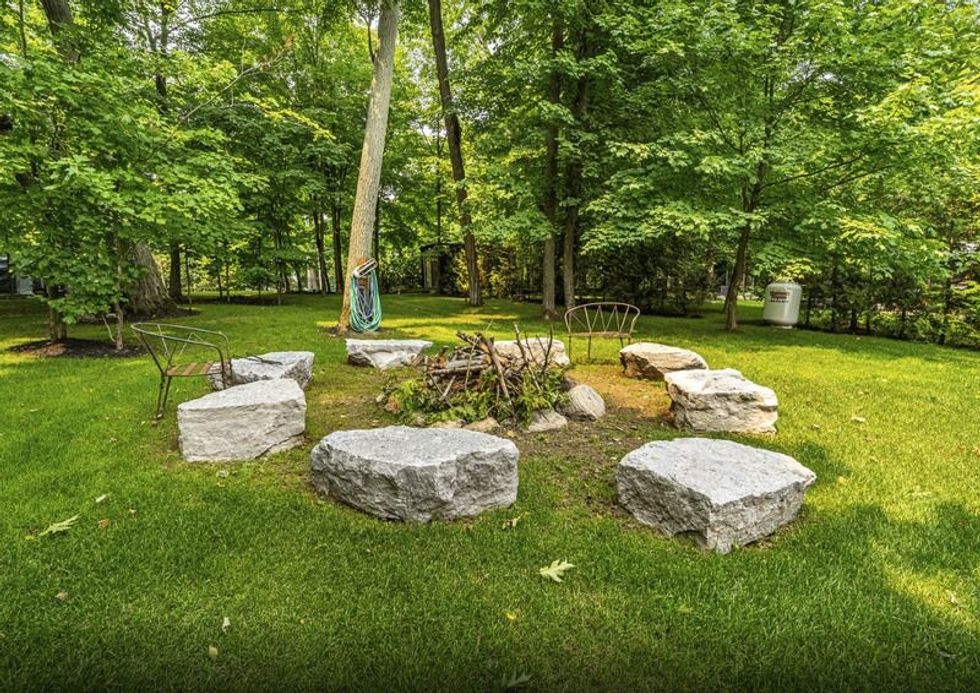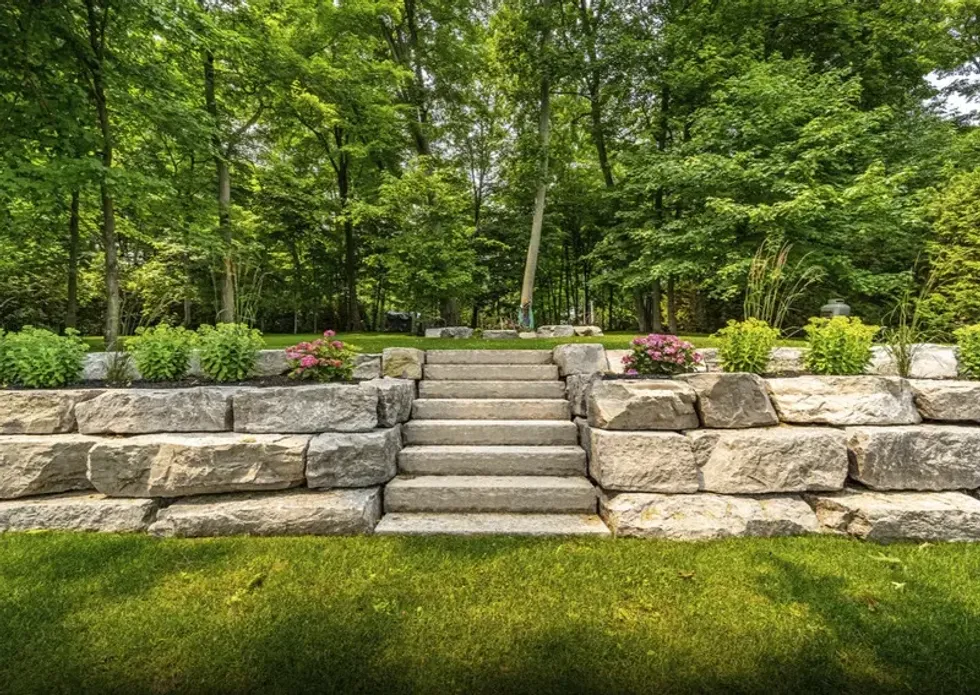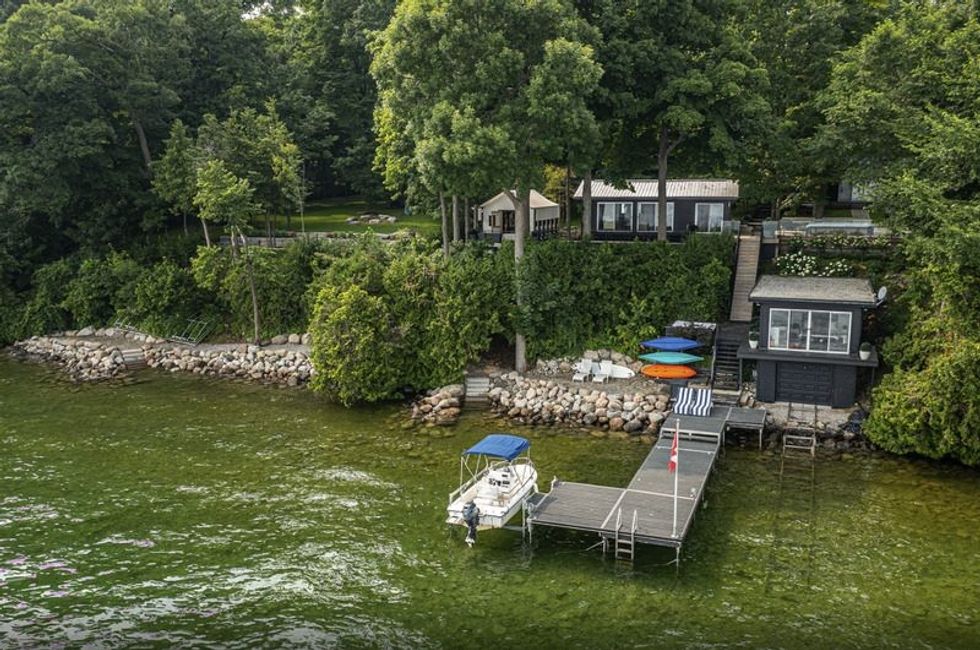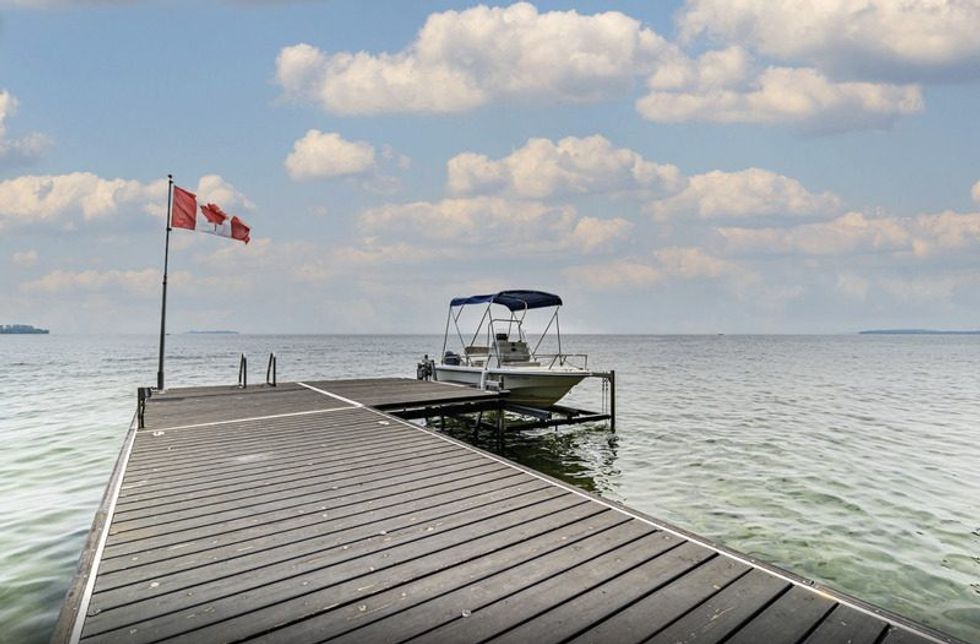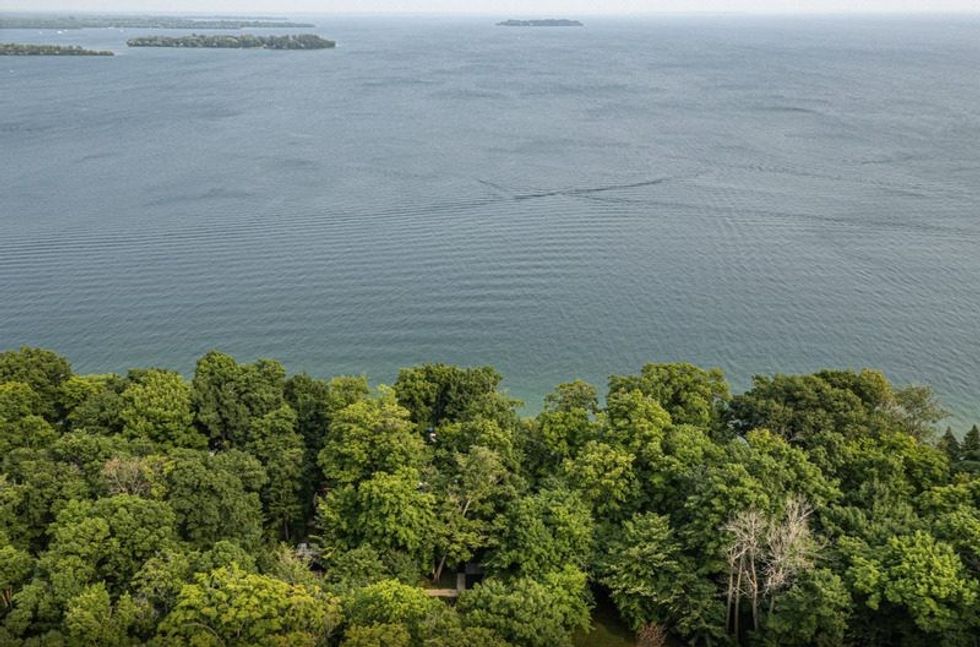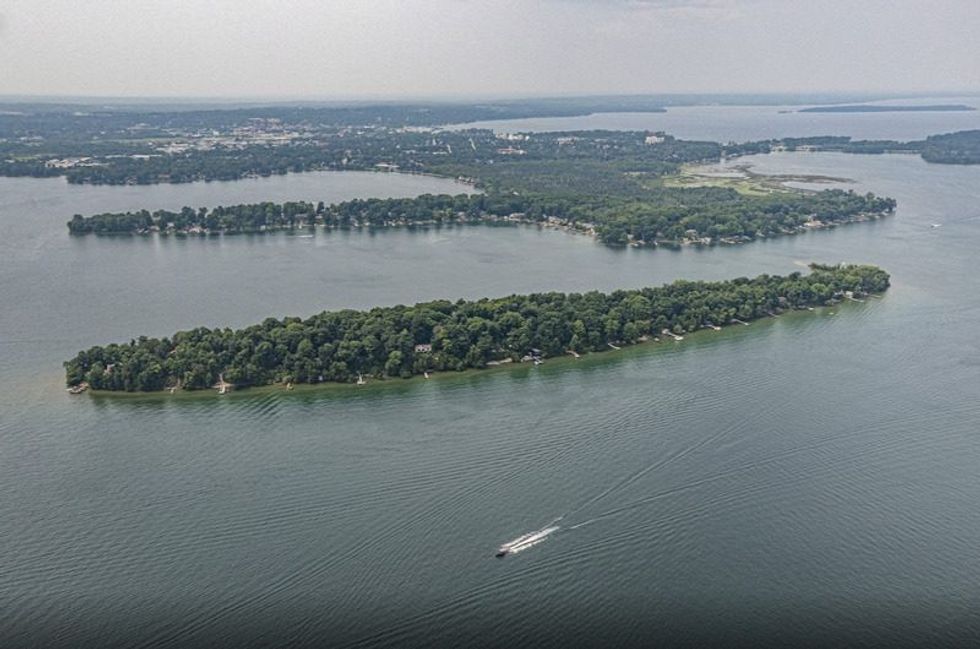 ---
This article was produced in partnership with STOREYS Custom Studio.