Back on the market for the second time this summer, this 409 Bloor Street East penthouse offers incredible views inside and outside. Oh, and from its conservatory, too.
The cherry on top of a luxury, 23-suite boutique building in a posh corner of downtown, the listing is like a slice of Manhattan in Toronto.
---
Spanning two levels and the building's entire footprint, the 5000-square-foot space is complete with luxurious finishes, floor-to-ceiling windows, 700-square-feet of private terrace, and a spectacular rooftop conservatory.
Standing in the centre of the open-concept living room is a stunning, curved, steel staircase -- a centrepiece to the room, the structure serves as a contemporary touch that lends itself perfectly to the property's crisp walls, dark flooring, and sun-soaked interior. The sleek kitchen, fitted with chic cabinetry and an island you wouldn't mind getting stranded on, presents as the perfect place to entertain... at least until guests can no longer wait to see the view.
READ: Listed: Unique Modern in Bedford Park Looks Like Something Out of a Storybook
When you step onto the terrace and gaze south, you'll be met with sweeping sights of the city skyline leading down to the waterfront. And to the east, visions of the lush Rosedale Ravine await your eager eyes.
Standing out in the open air is refreshing during the warm seasons, of course, but you can continue to enjoy the sun and the skies during chillier times thanks to the enclosed conservatory; ideal for reading, socializing or setting up a home yoga studio within, the charms of the windowed space are unmatched.
Specs:
Type: Condo apartment
Bedrooms: 3
Bathrooms: 5
Size: 5,000 sq. ft.
Address: Ph1 - 409 Bloor Street East
Price: 

$4,100,000

Taxes: $5,272
Listed by:Kelly Fulton, Johnston & Daniel, Royal LePage Real Estate Services Ltd.
Nestled into the Rosedale-Moore Park area, this penthouse's location is prime. The Church-Yonge Corridor, North St. James Town, Yorkville, and the Annex are all nearby neighbourhoods, meaning neither Eataly nor Whole Foods are ever too far away.
From proximity to chic hangouts to design -- both interior and exterior -- it's no wonder this sweet suite is priced at $4.1 million. What is a wonder, however, is how this is the sixth time the glam property has hit the market since last June, and the second time it's seen a massive price drop in one year.
On June 20, 2019, the place was listed for $6.2 million, and was removed on August 7. It went back up for the same price for just one day, before being removed again. On September 5, the penthouse was re-listed; this time, it went live asking $4.9 million. October 3 saw another removal and re-list, which lasted until another removal on January 15.
As warmth descended upon Toronto, the penthouse was posted again, asking $4.9 million from June 16 to July 16, when it was removed once more. The $4.1 million ask is new to the most recent August 31 posting; if someone snatches up the property this time, they could be into it right on time to watch fall colours take over Toronto from the coziness of that conservatory.
So if you've been sitting on millions, looking for a sign telling you where to rid yourself of spare change... this is it.
LIVING AND LOUNGE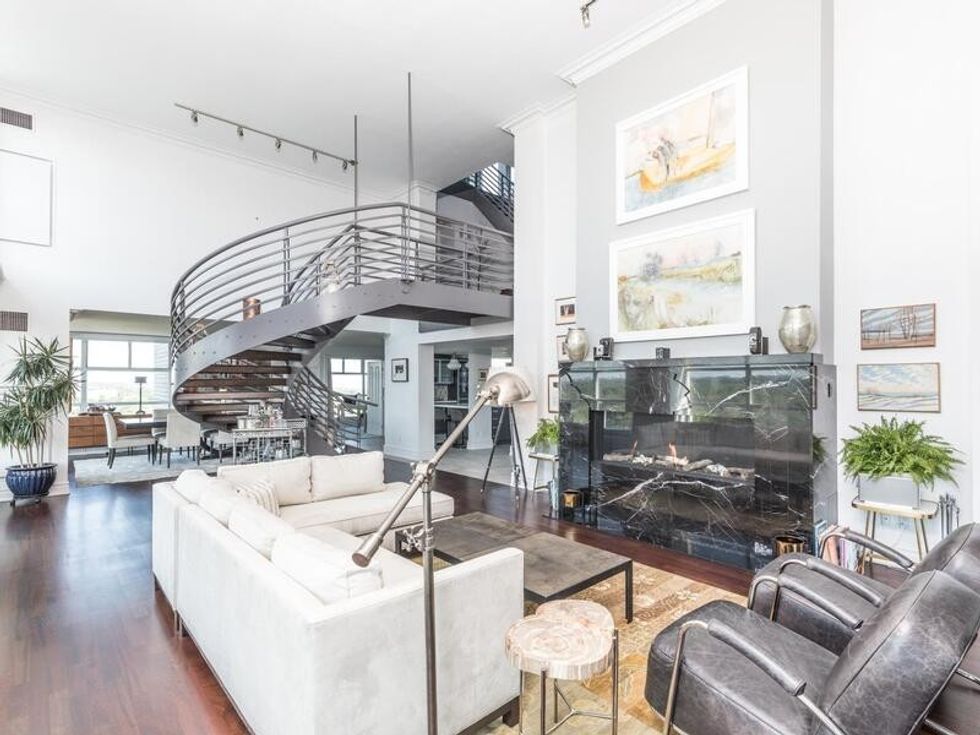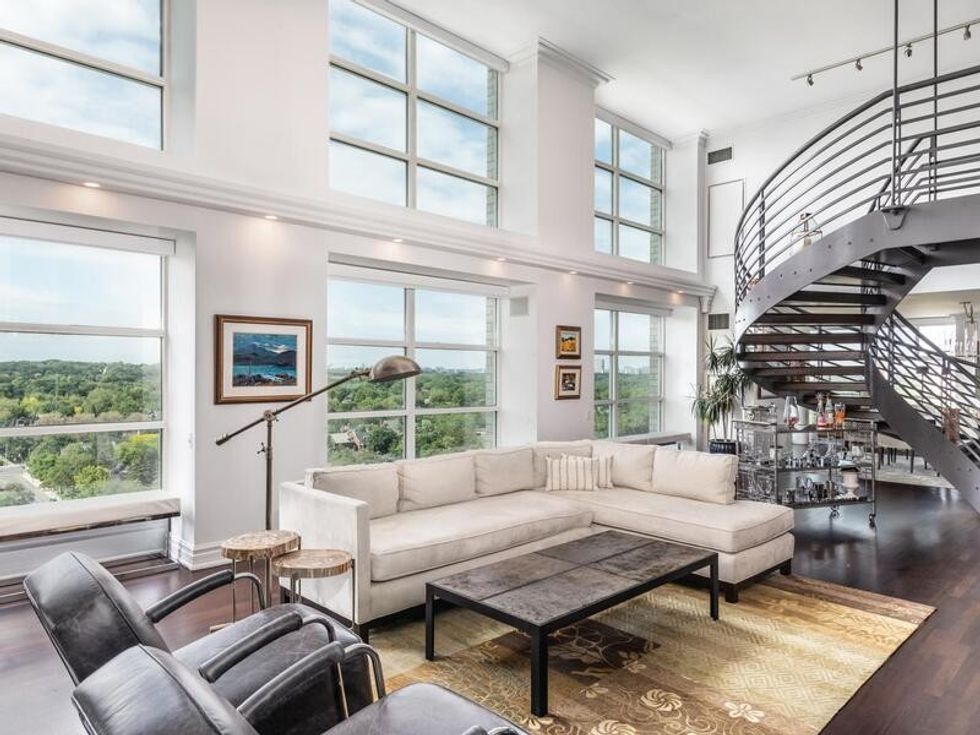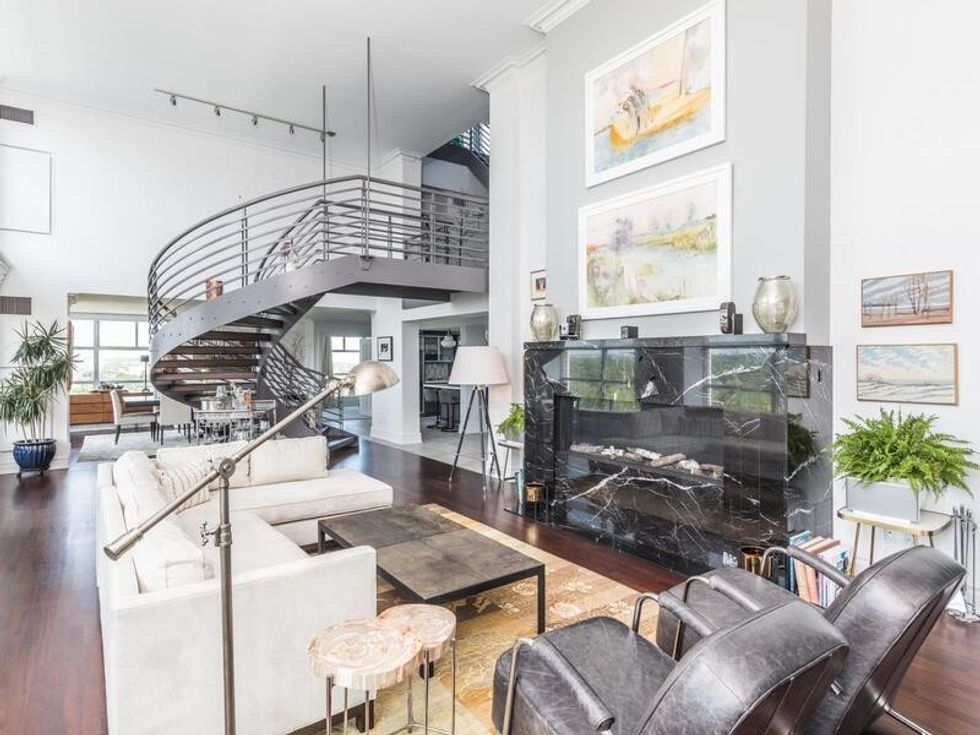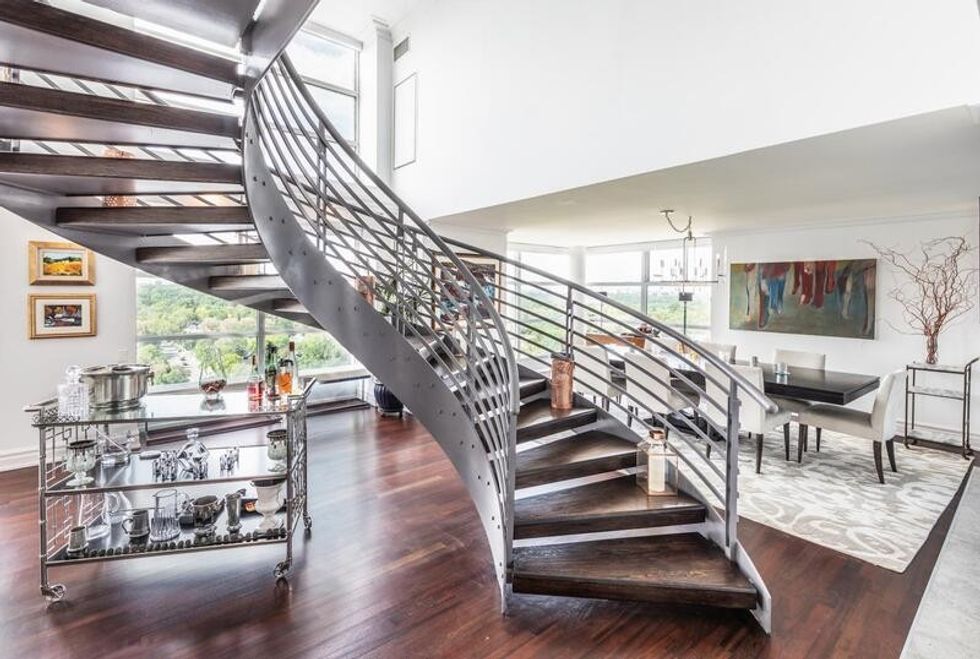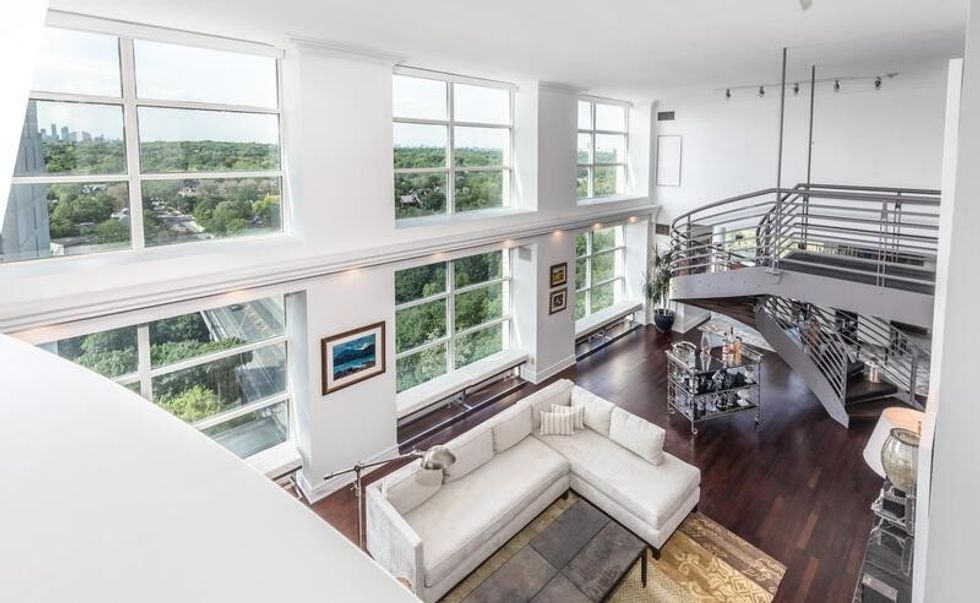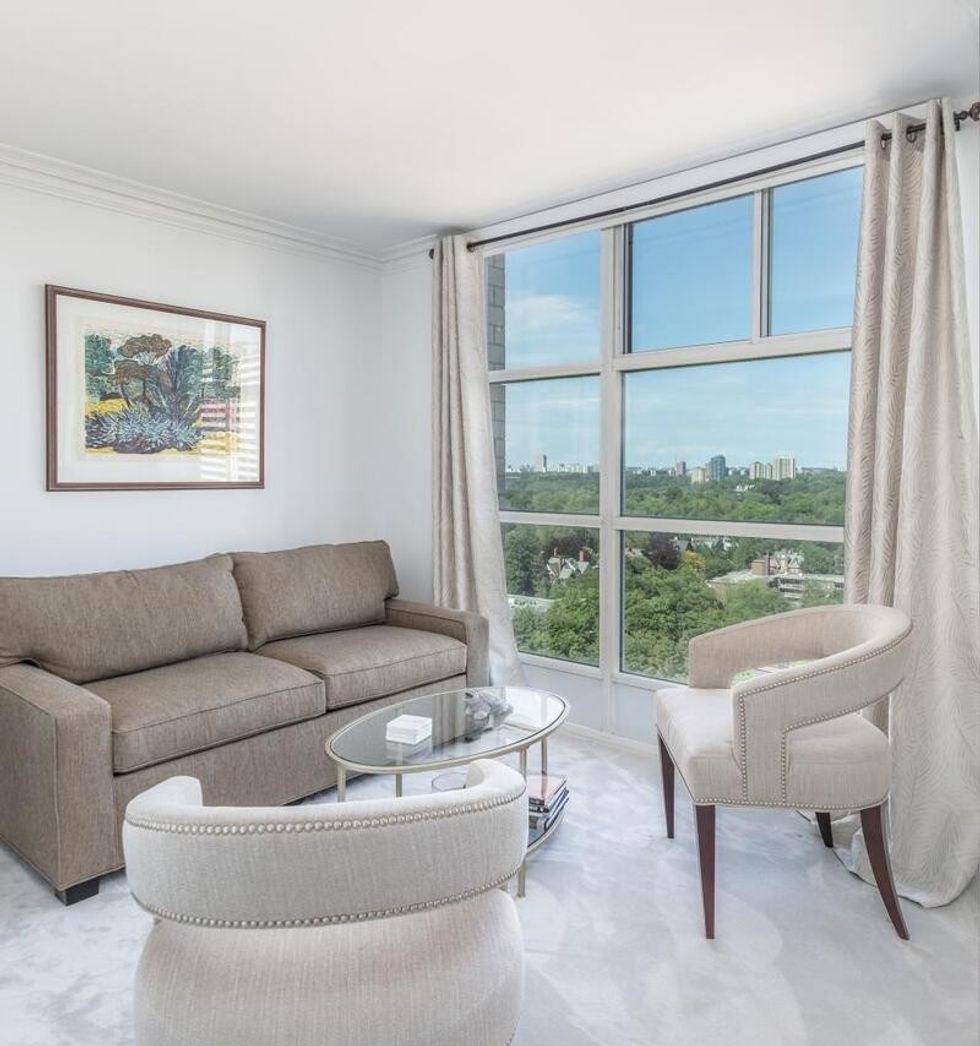 KITCHEN AND DINING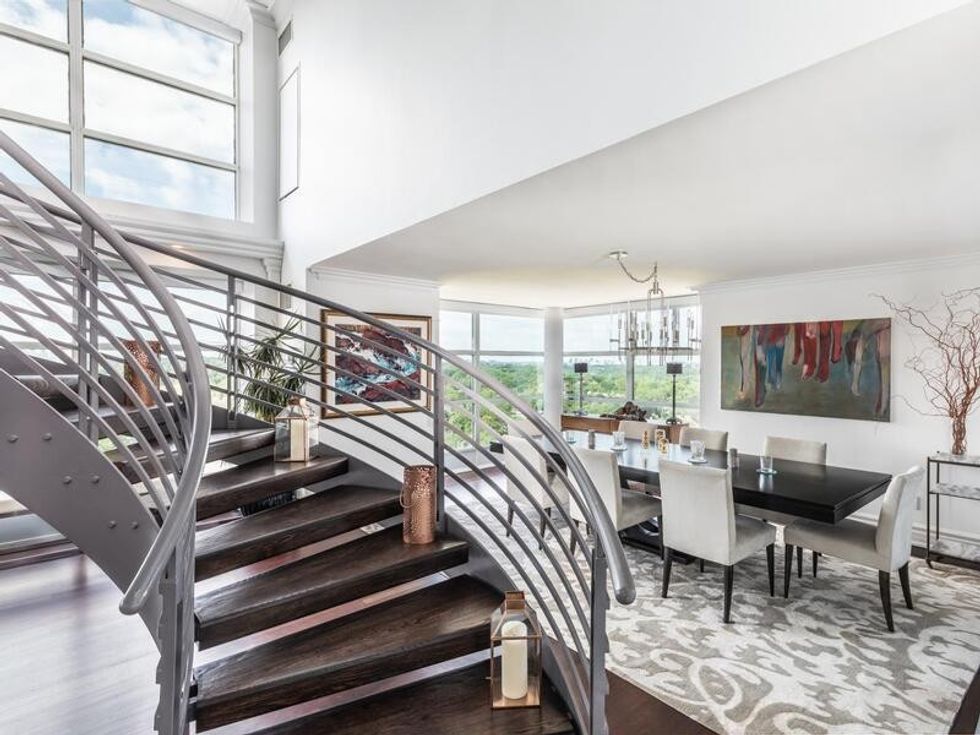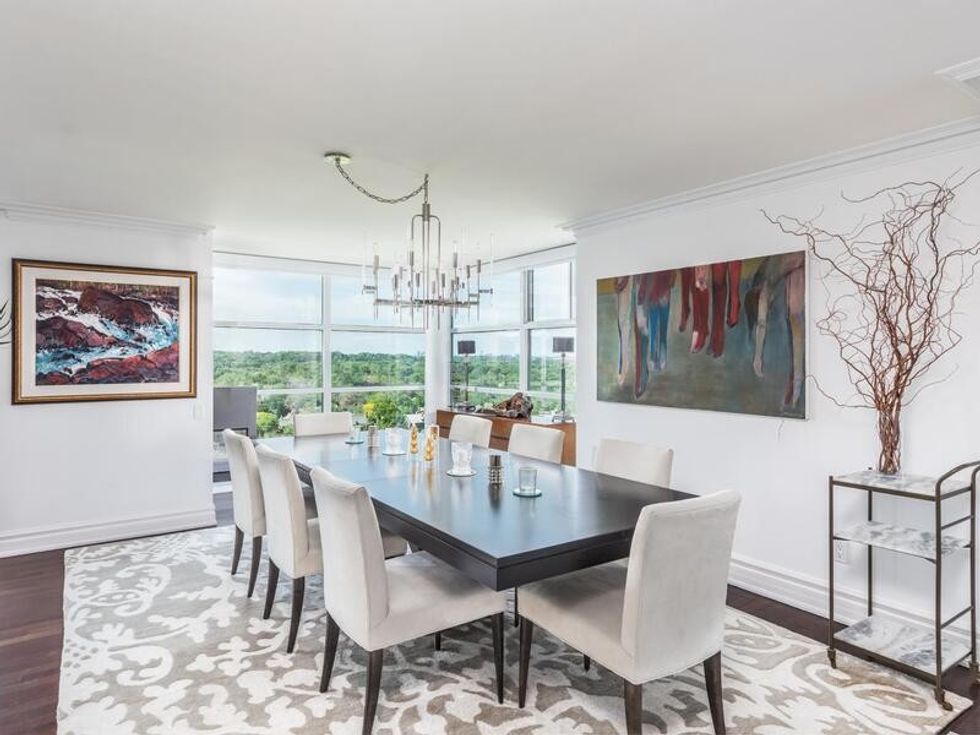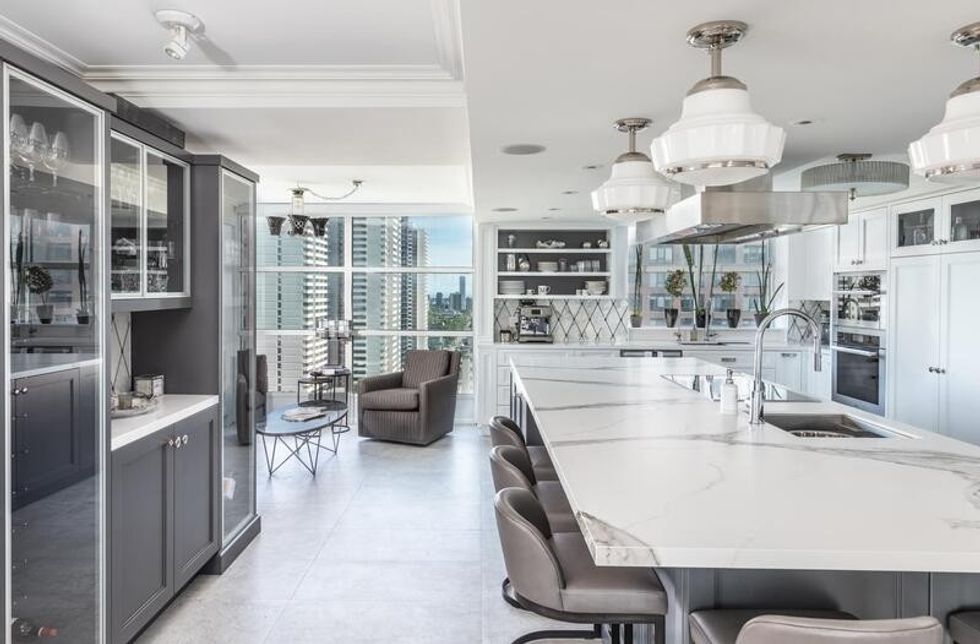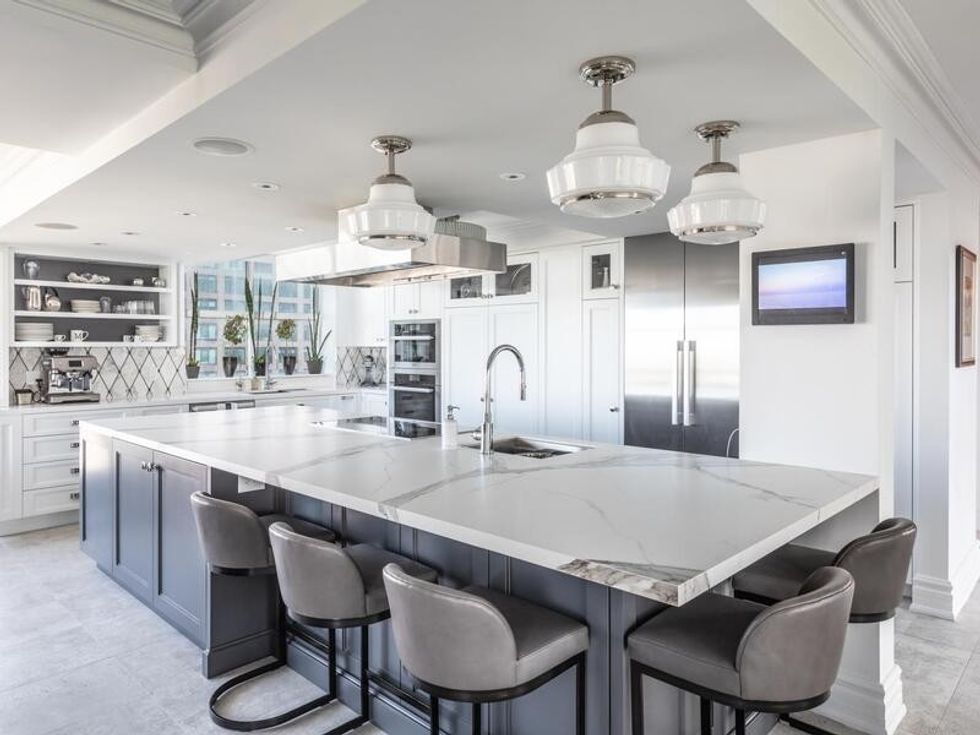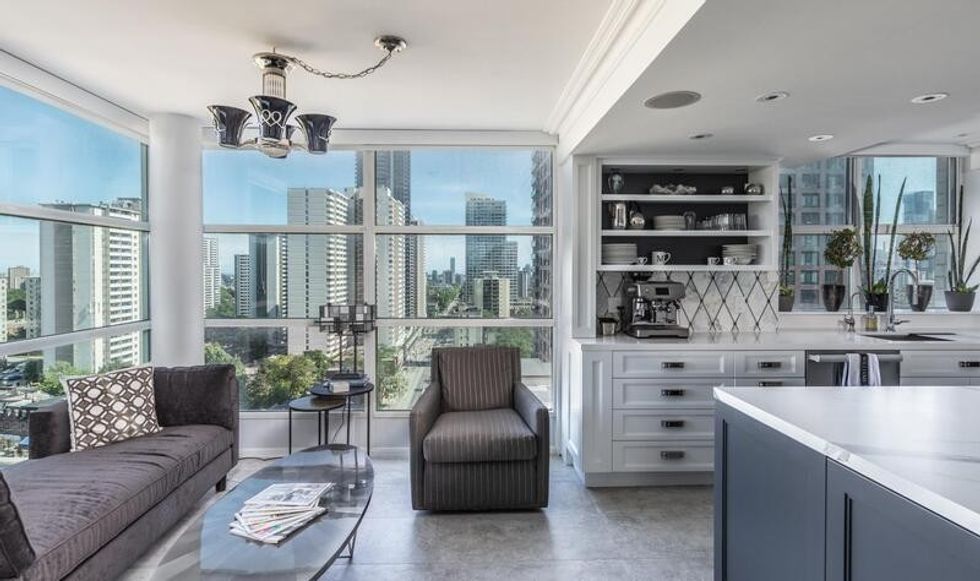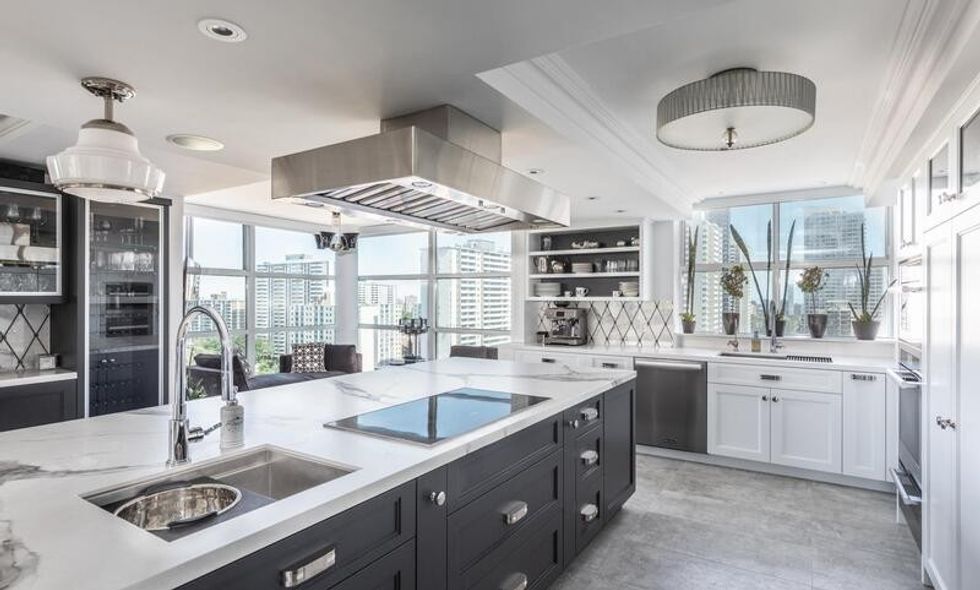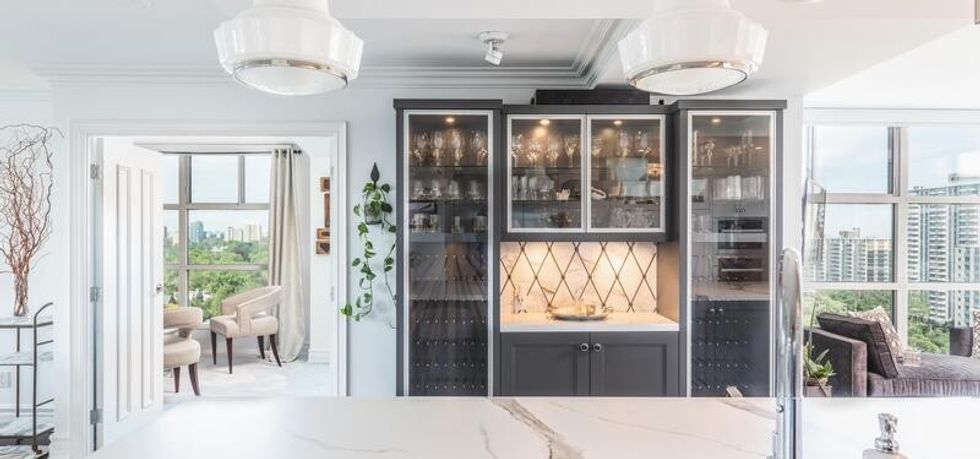 BEDROOMS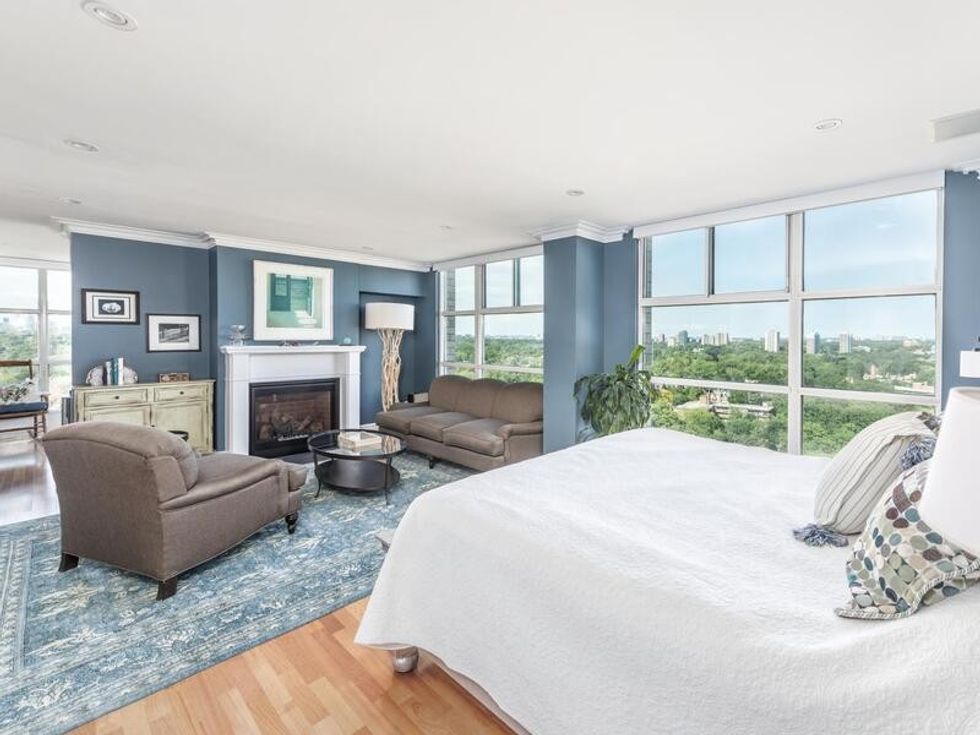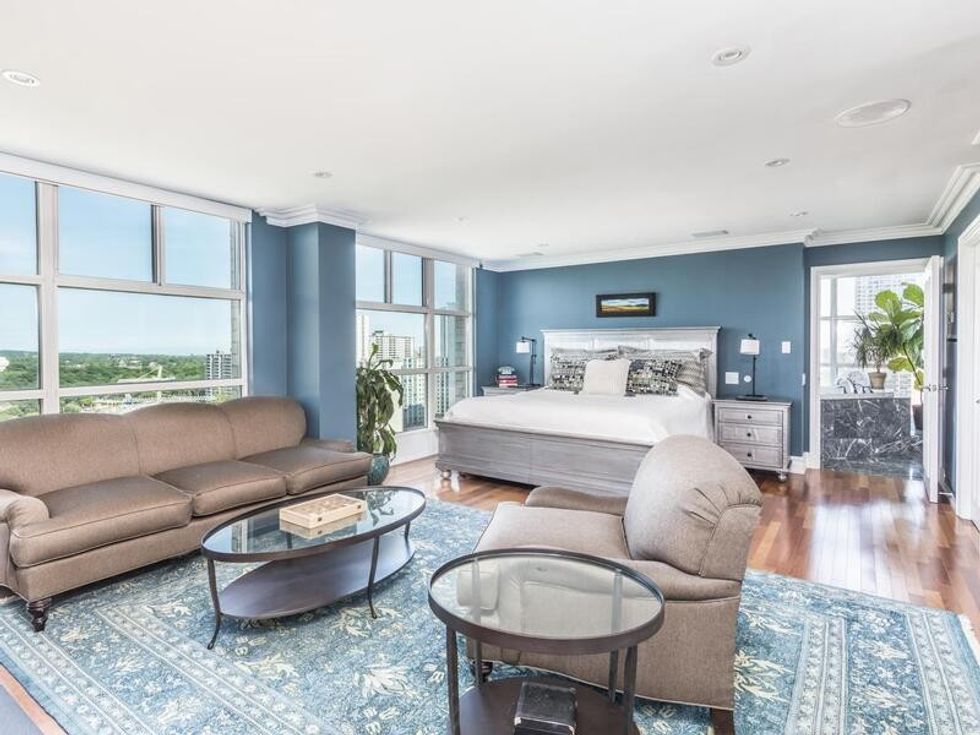 BATHROOMS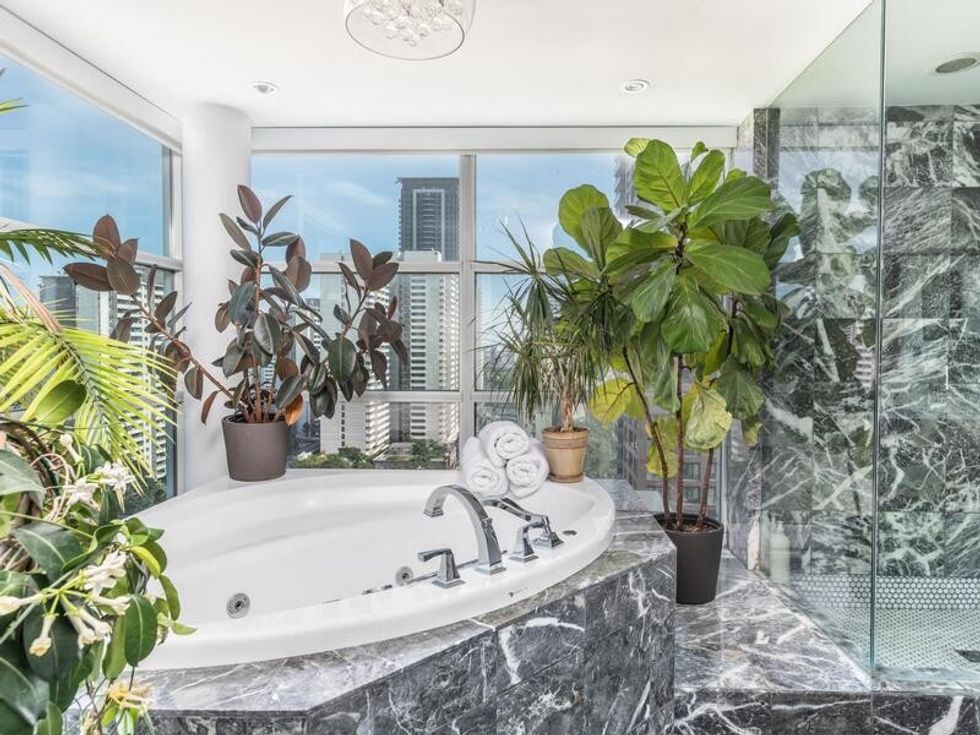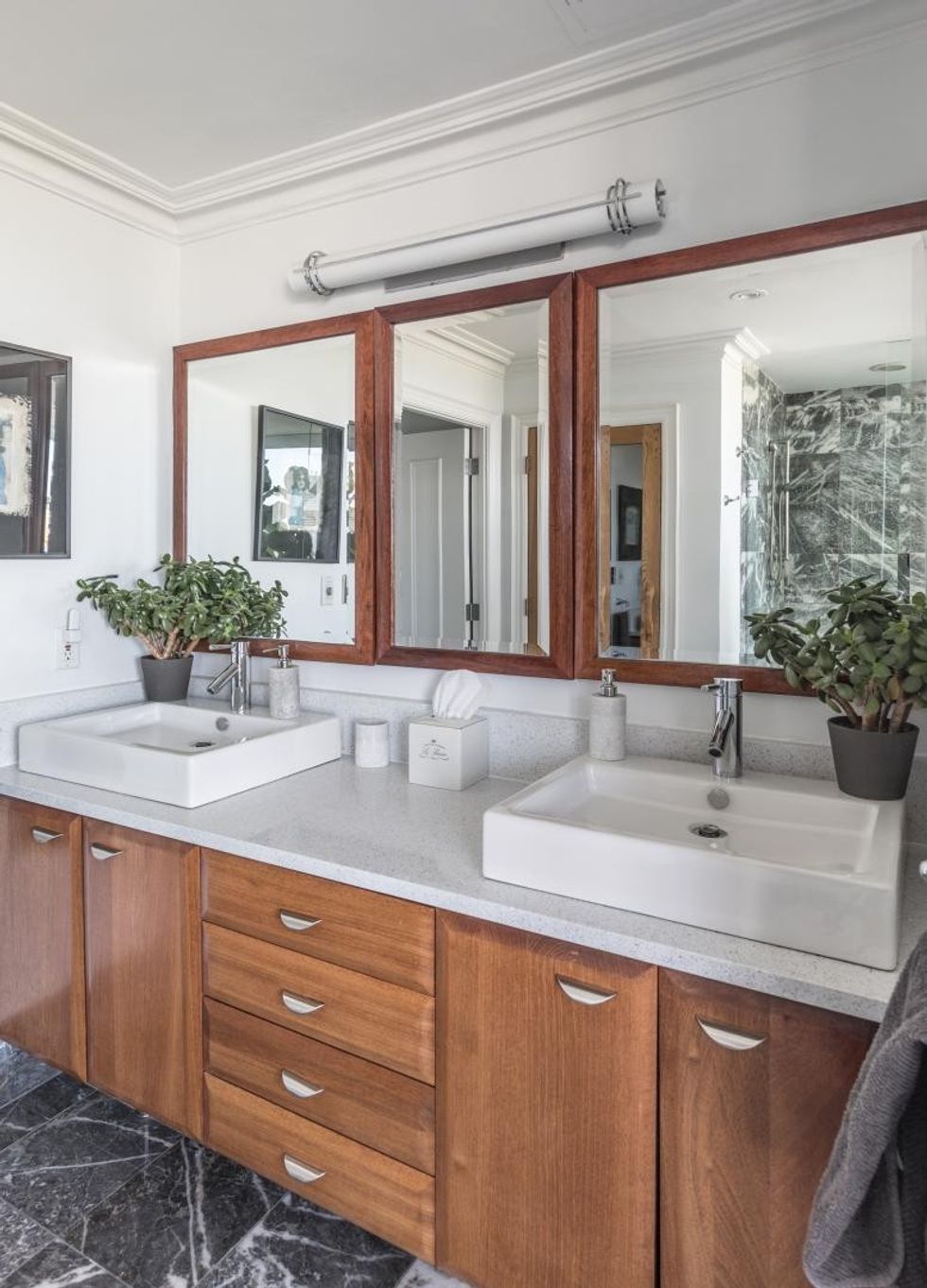 OFFICES/BEDROOMS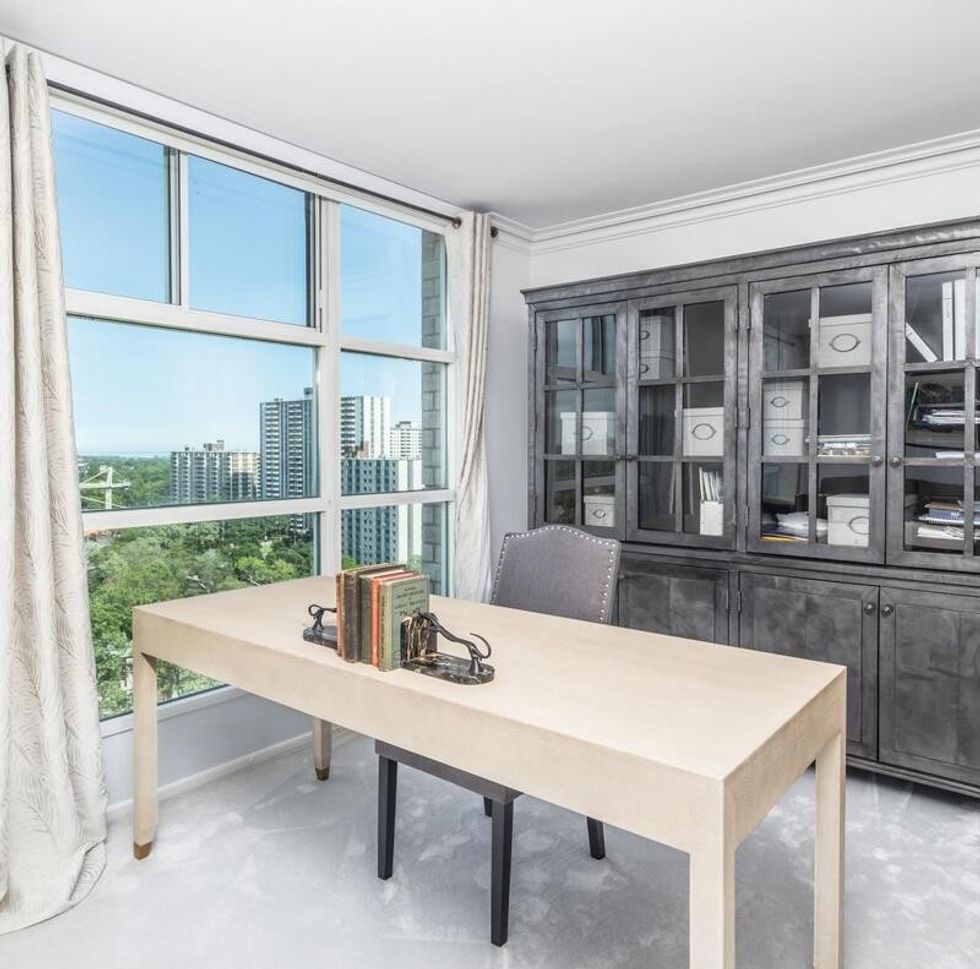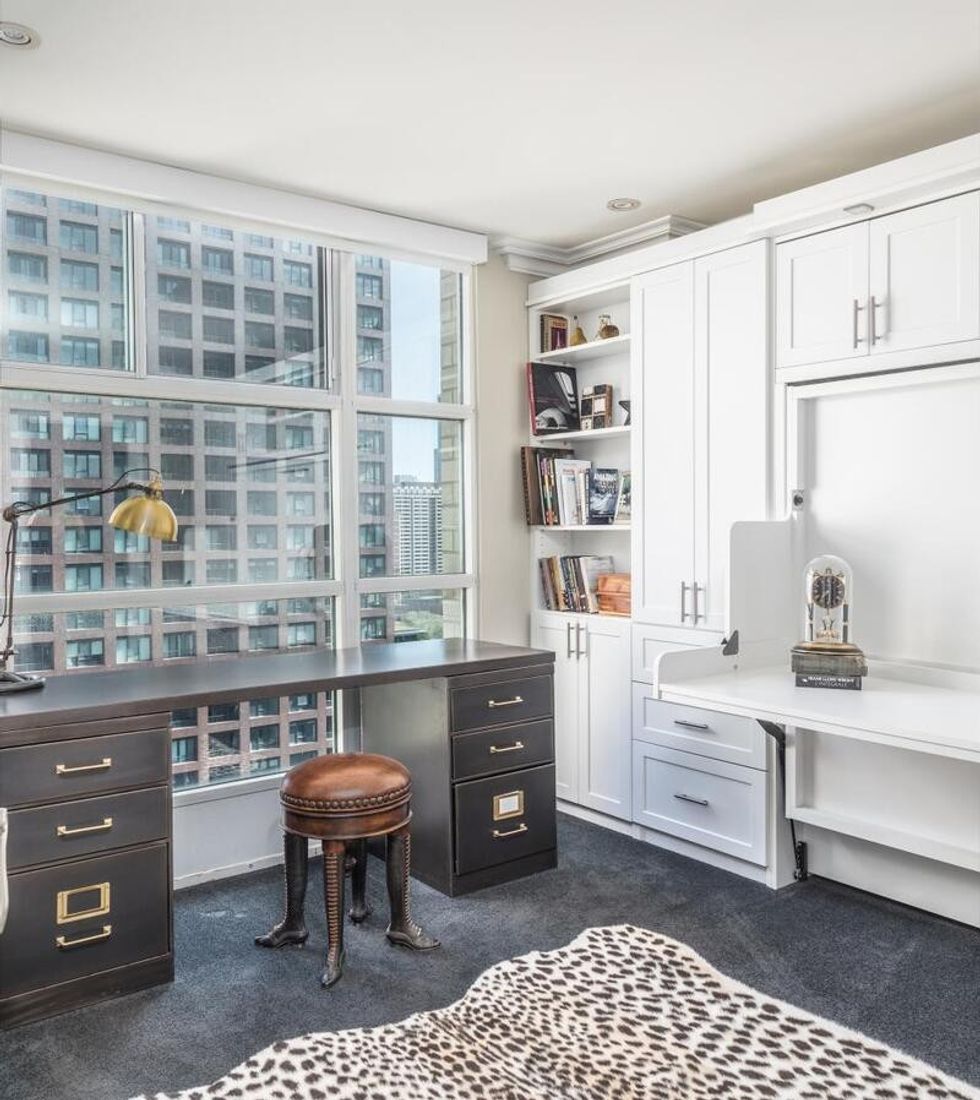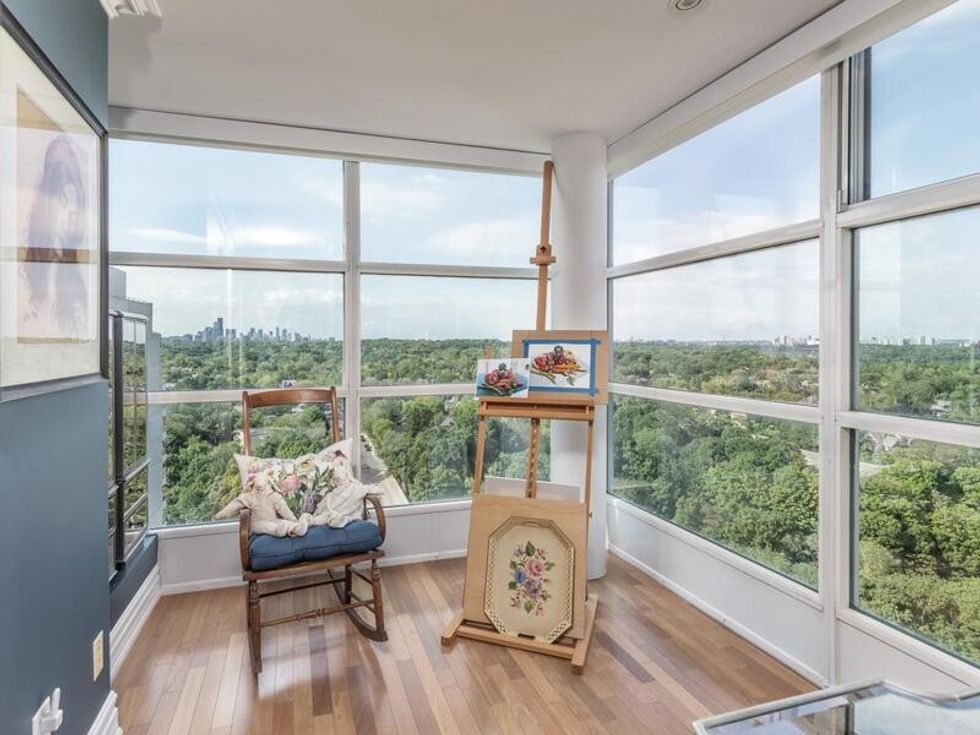 CONSERVATORY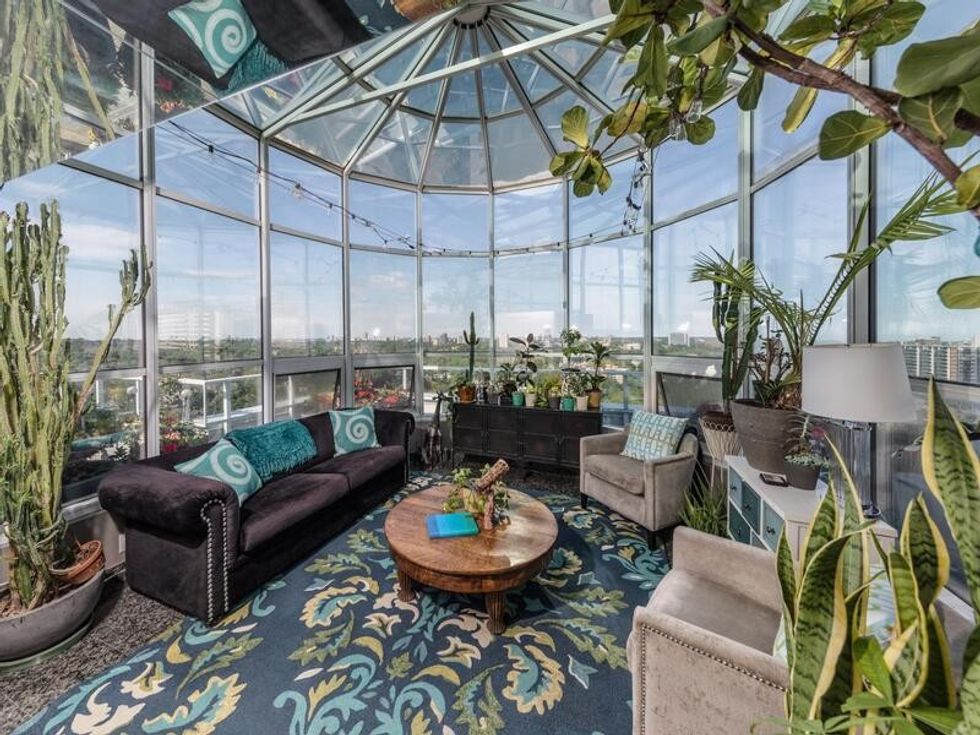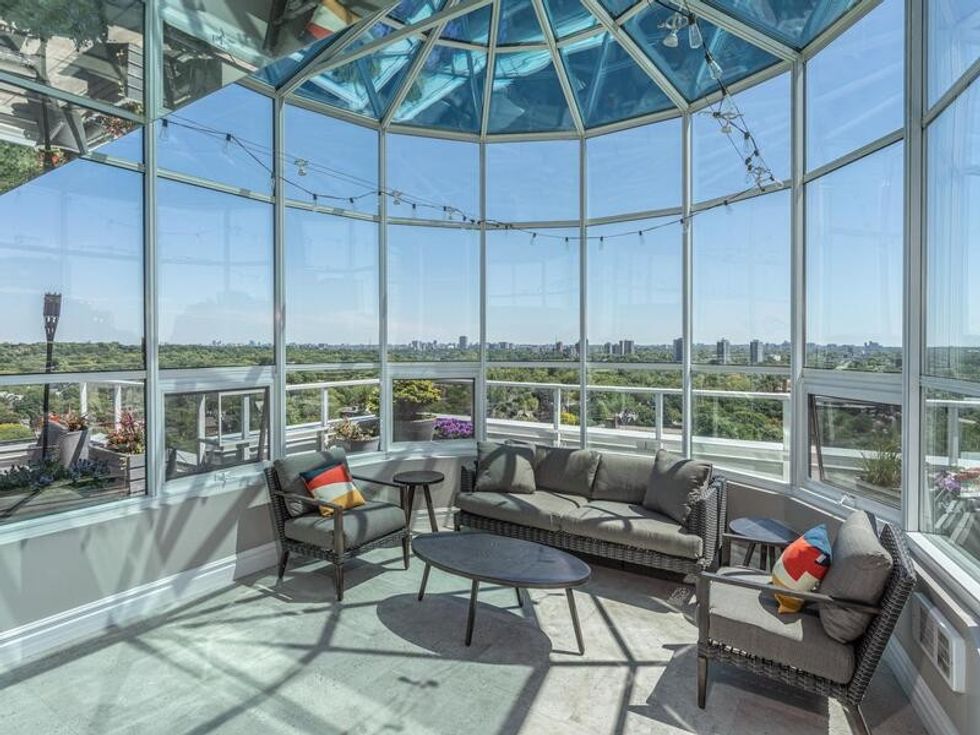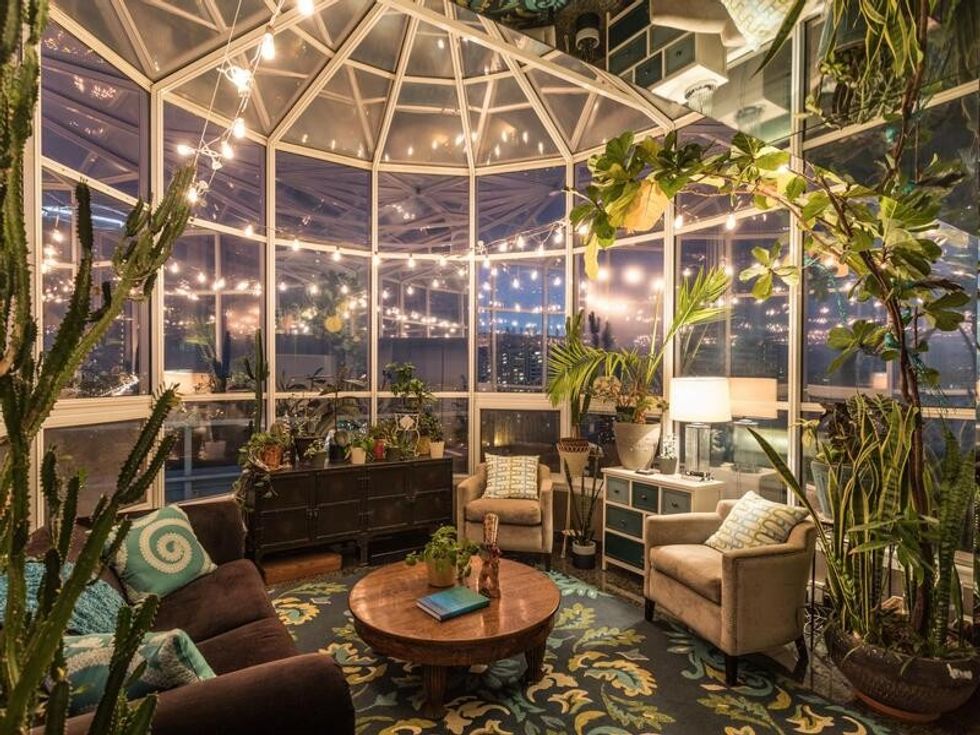 OUTDOOR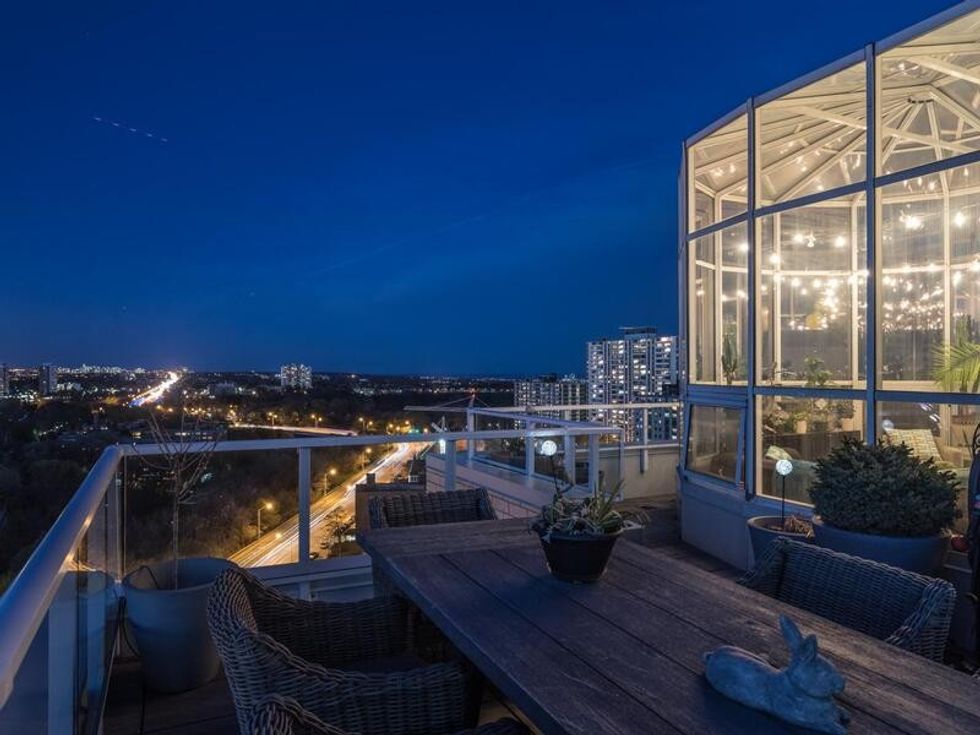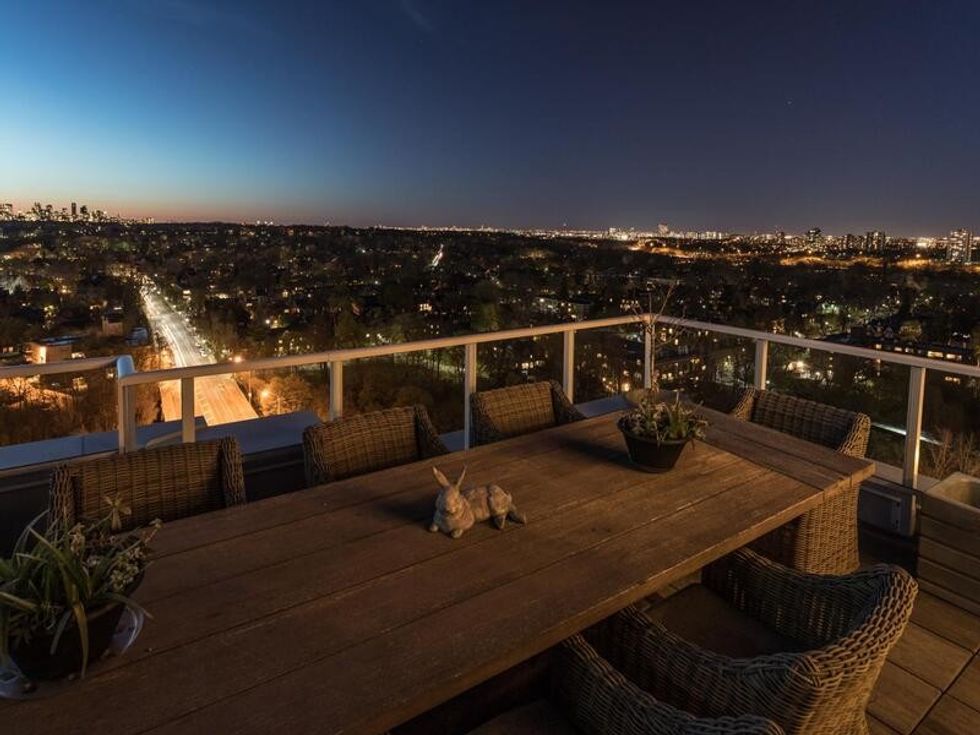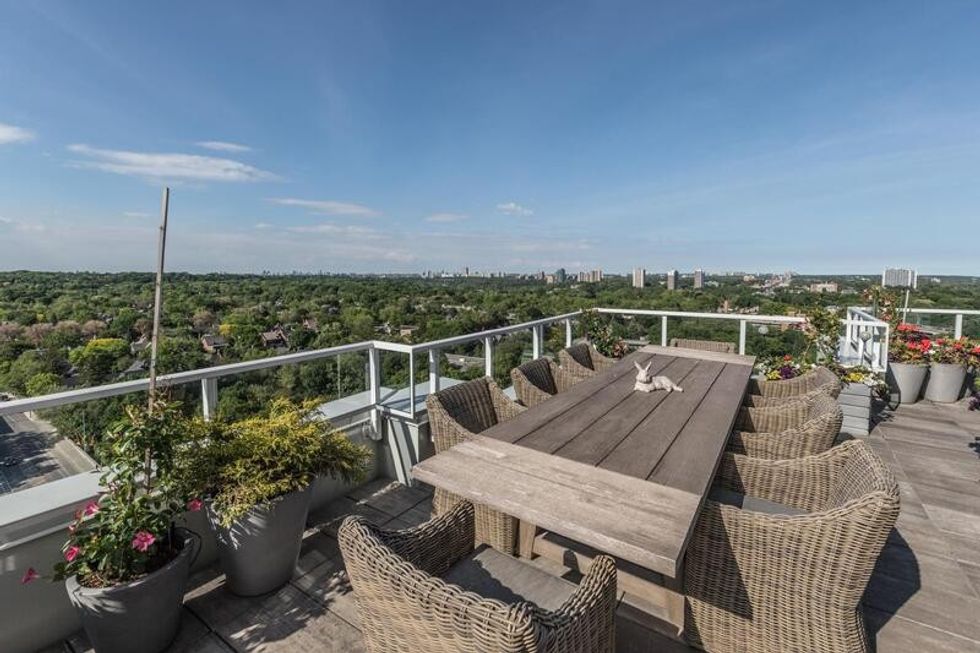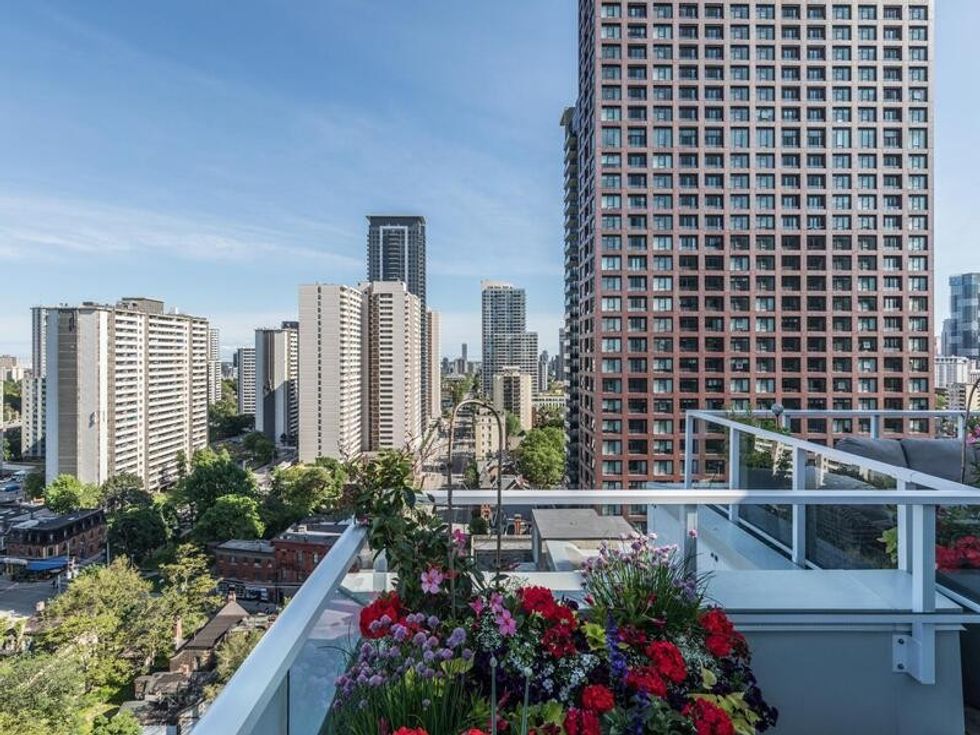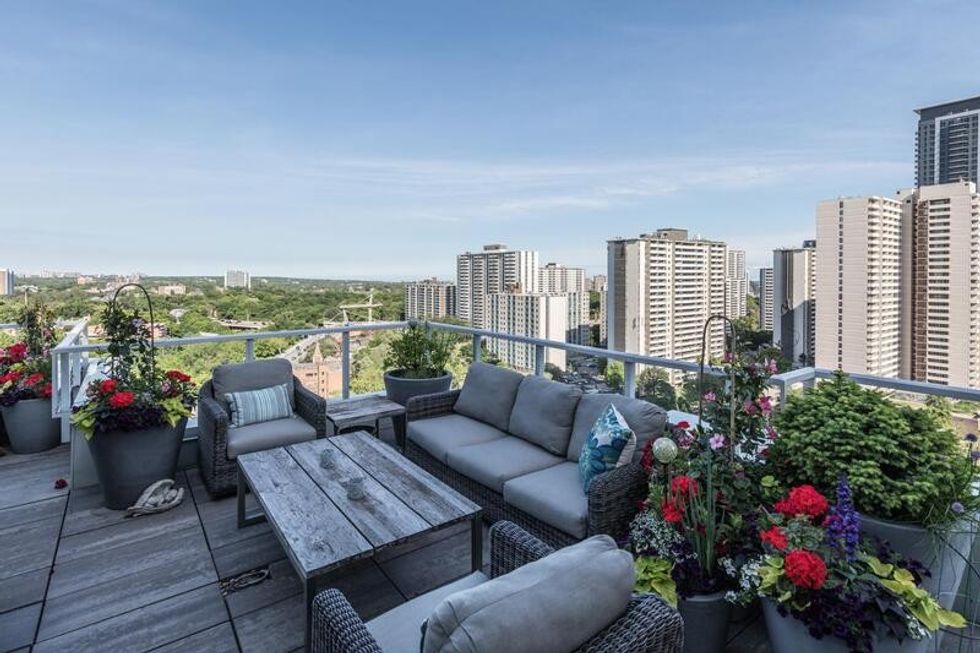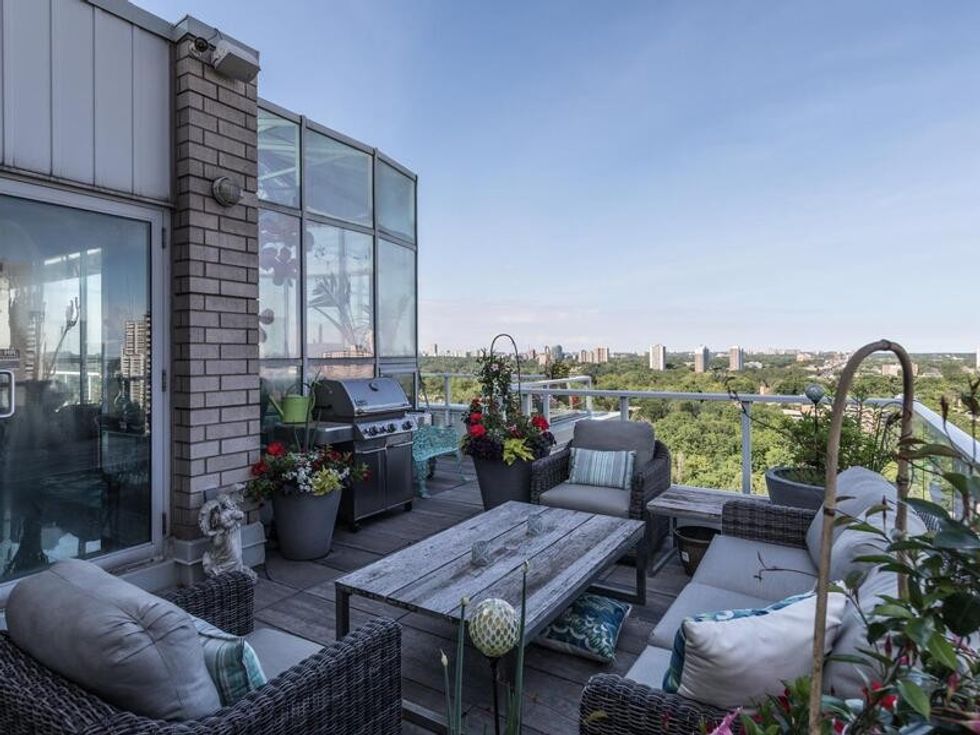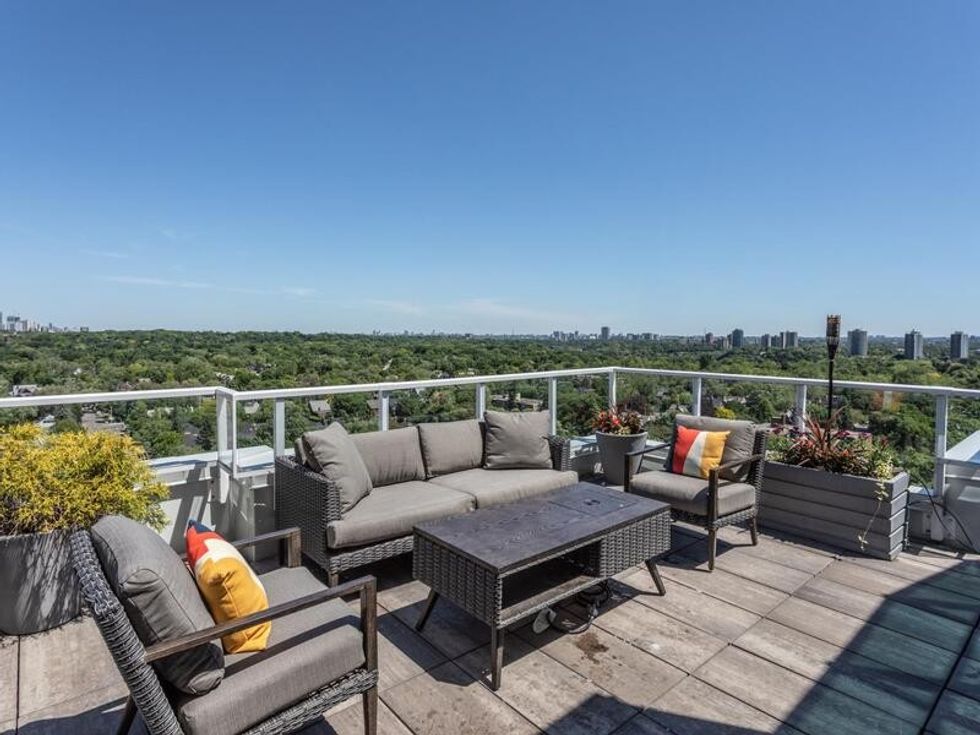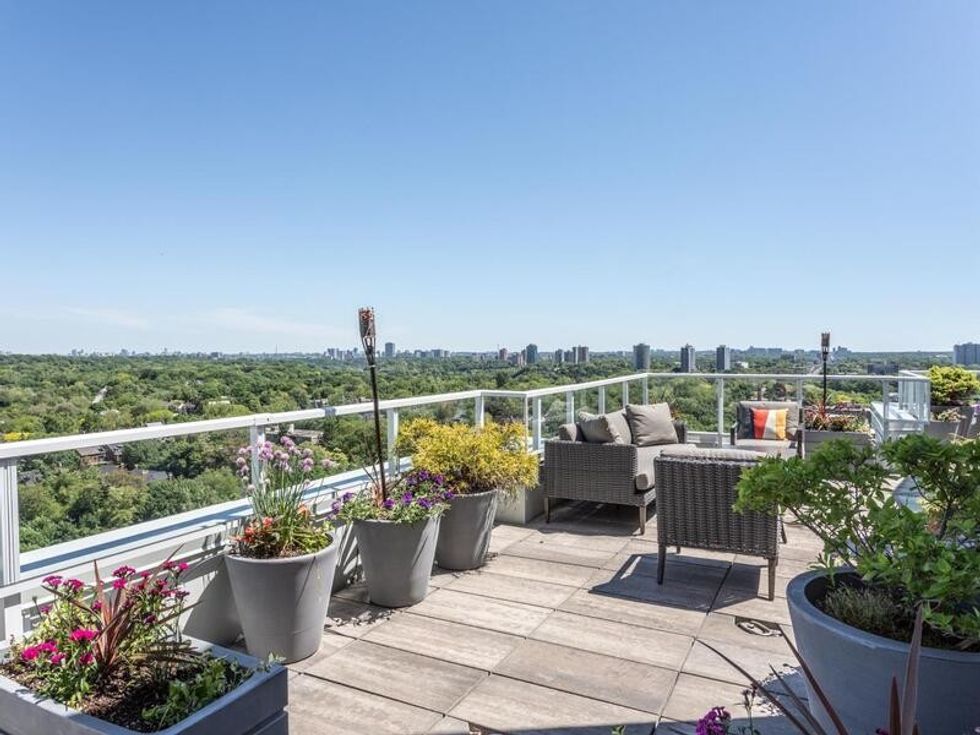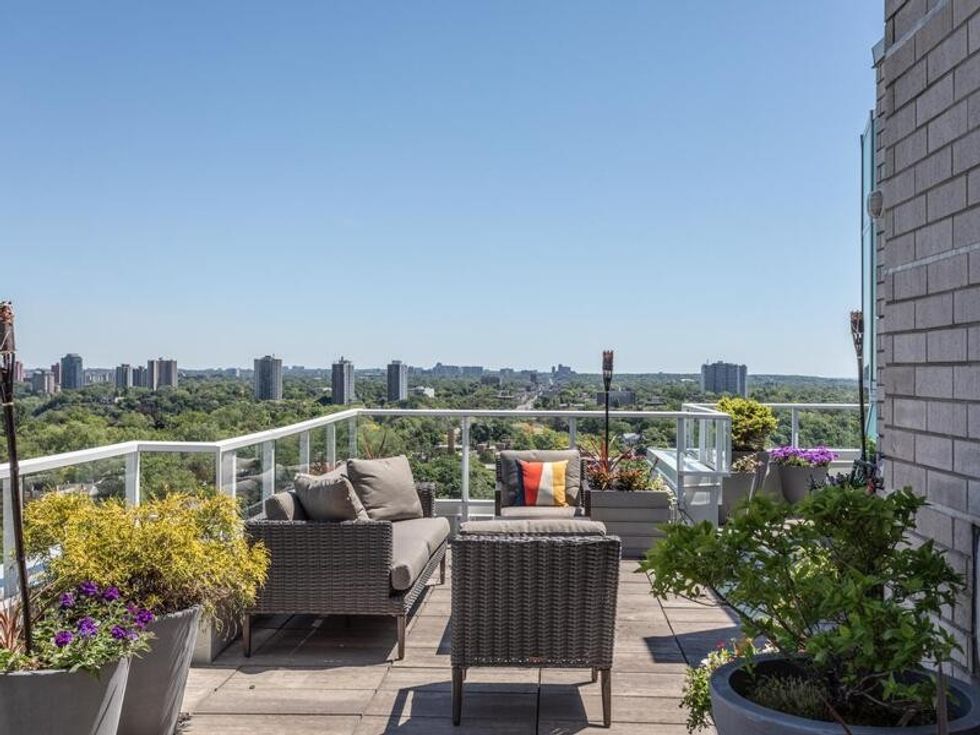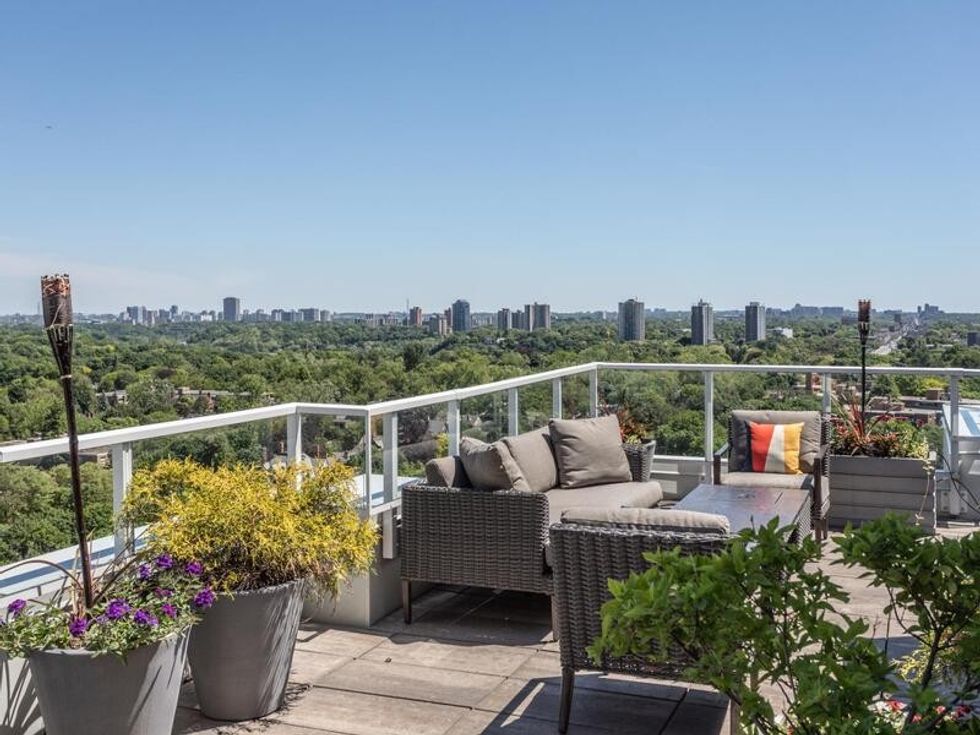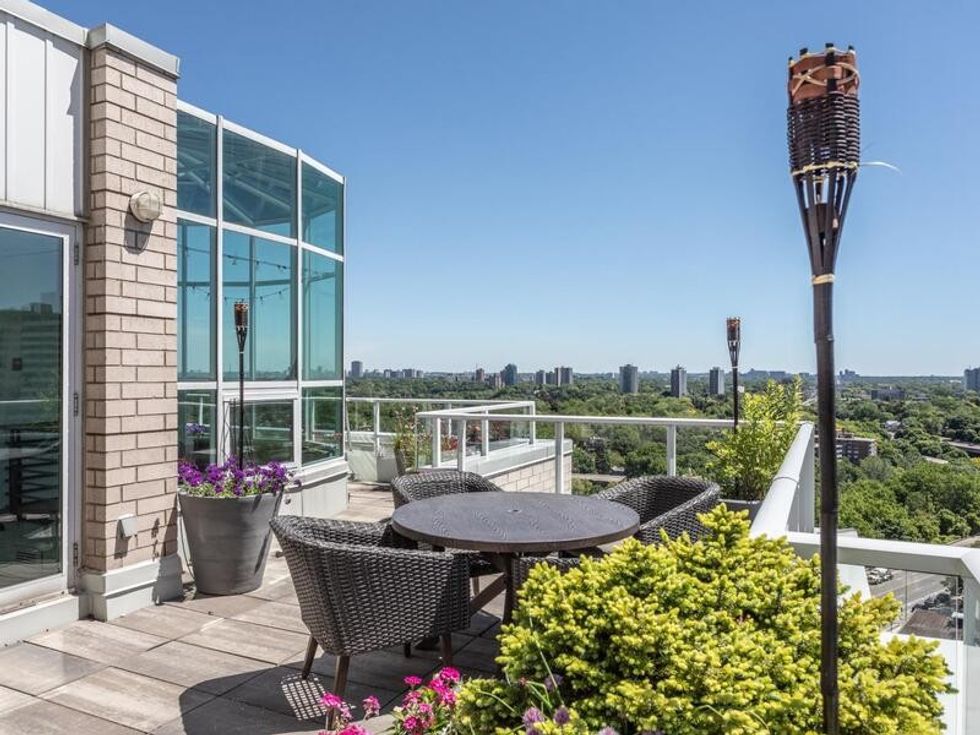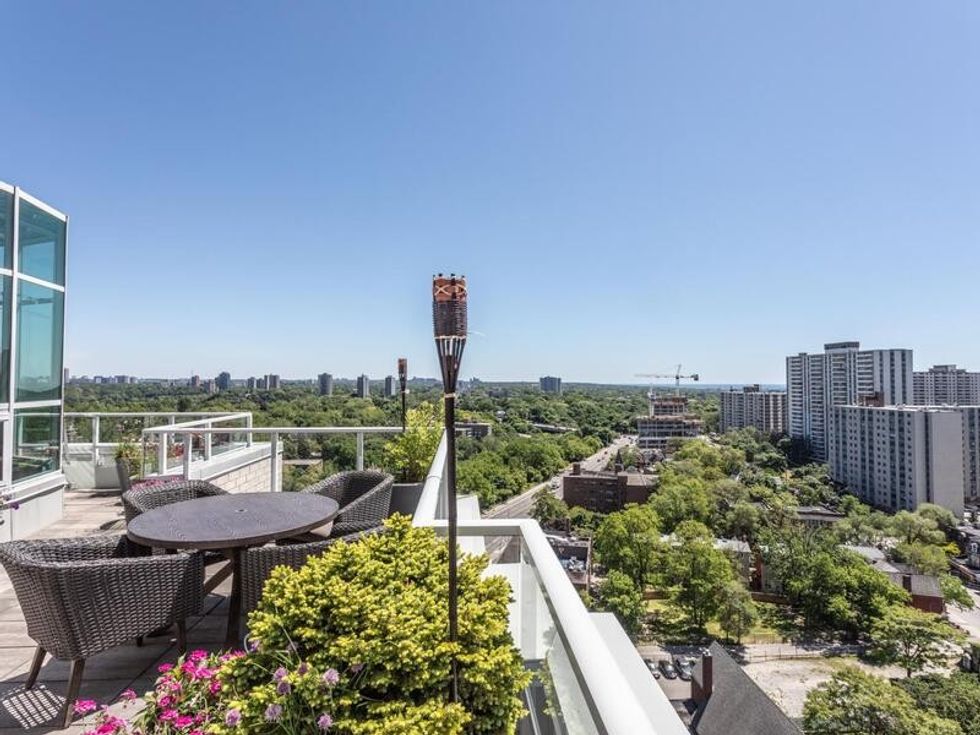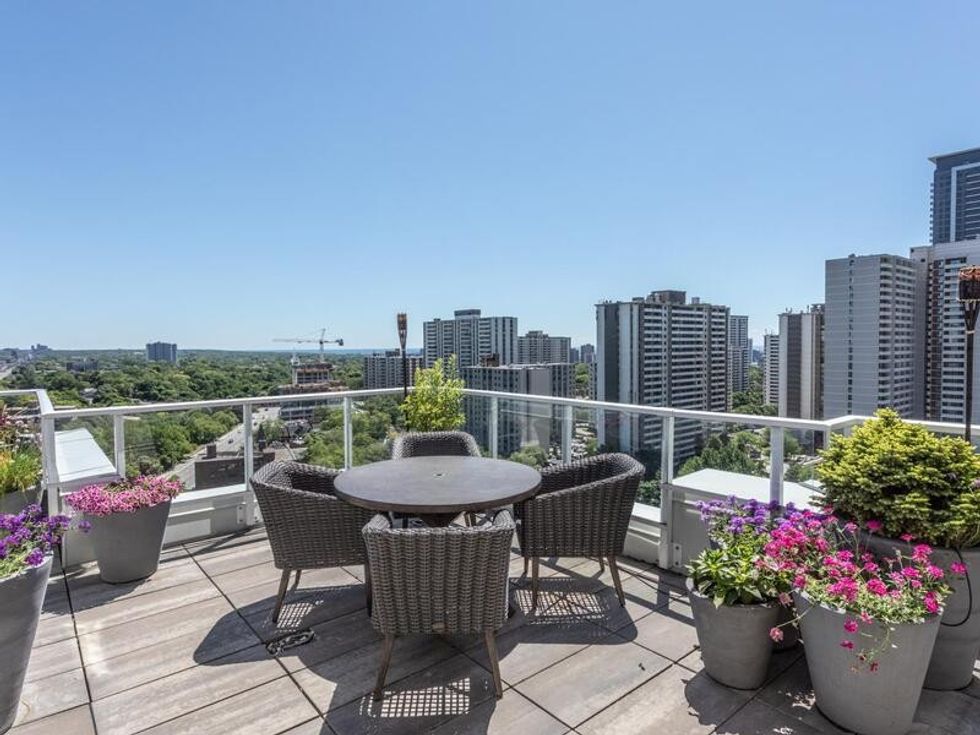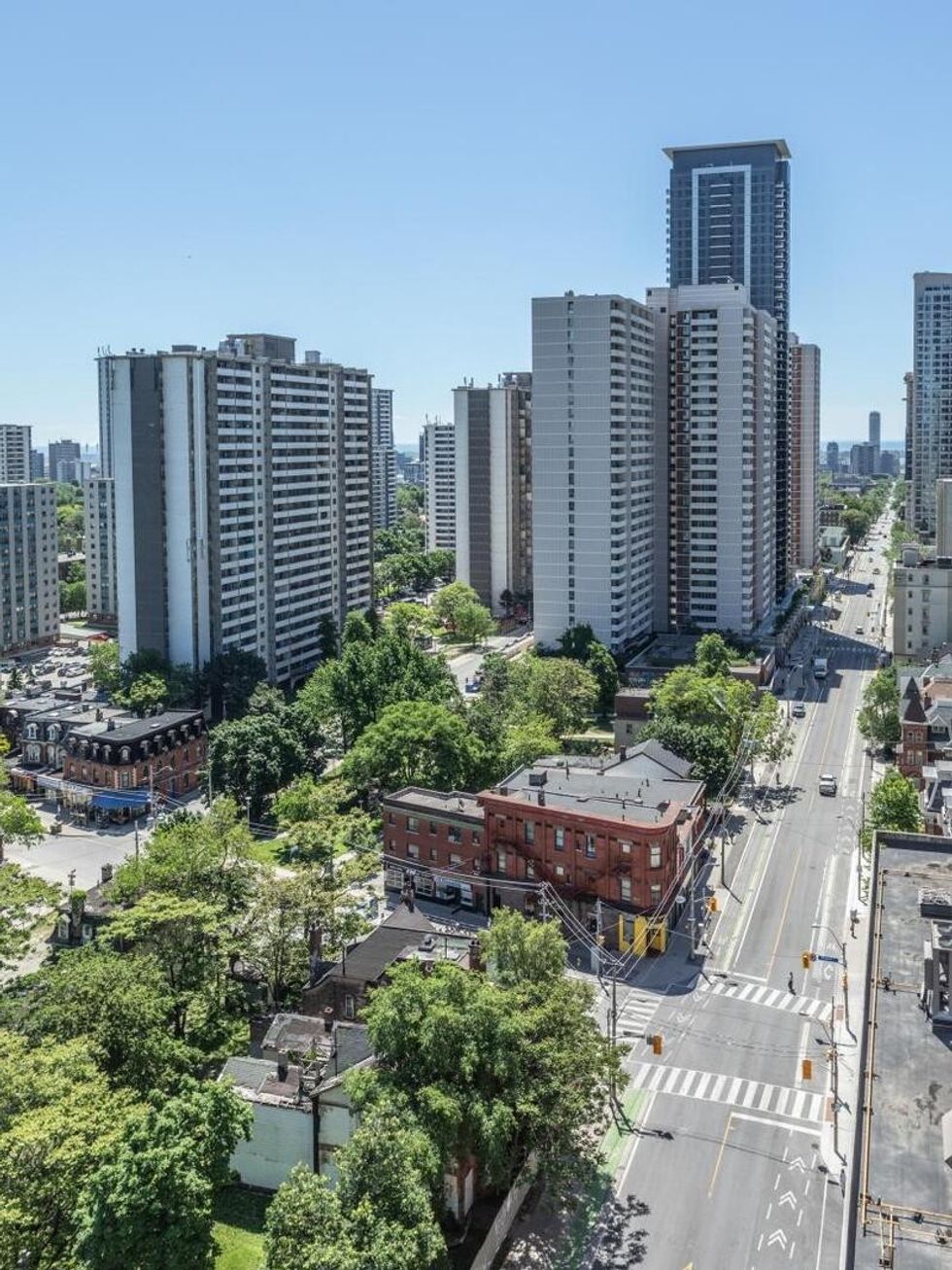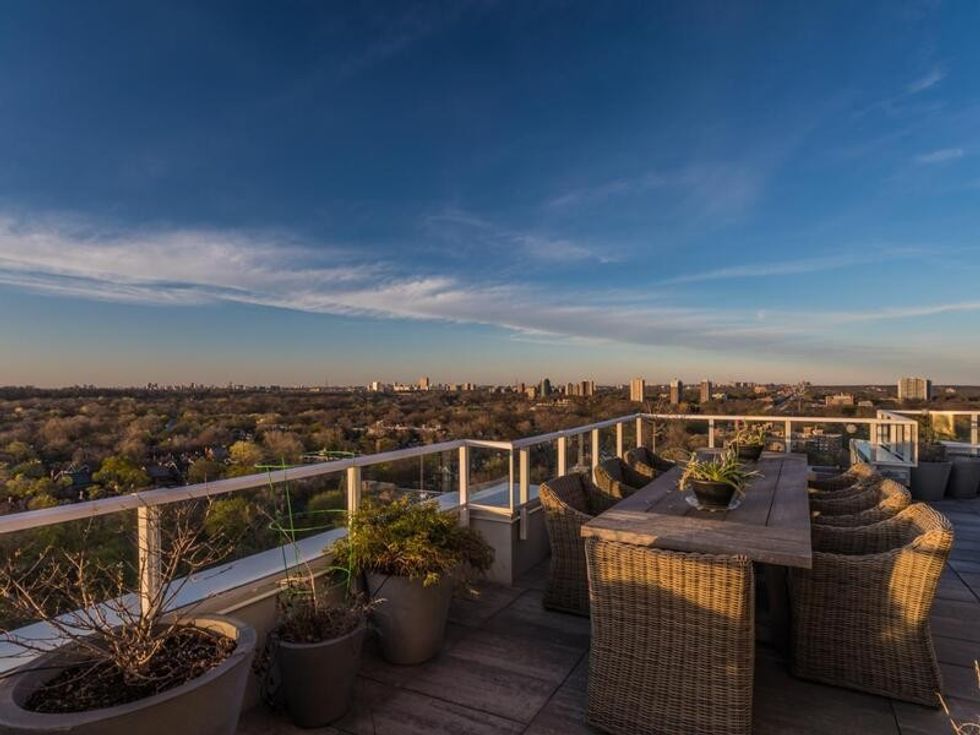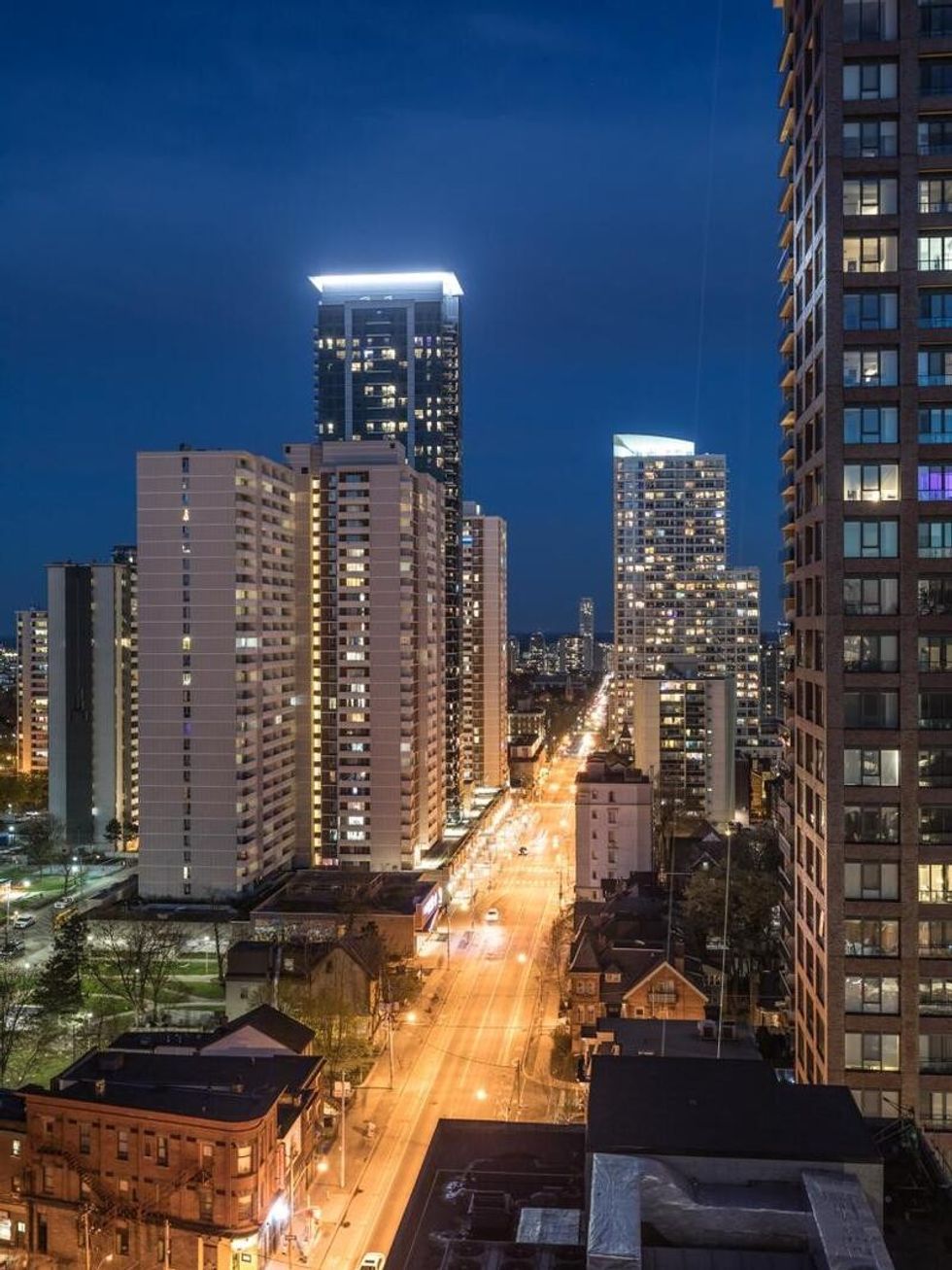 Listed Luxe