The pandemic got you dreaming of life beyond the city and, after months of deliberation, you finally took the plunge. Now, a remote and dreamy home in the Muskoka region -- or perhaps a lighthouse in PEI -- is yours.
---
But just as you started settling into your new life outside the city, you likely realized how convenient it would be for you to have somewhere to stay whenever you are spending time in Toronto, be it for work, play, or a combination of the two. The spot needn't be big, but it needs to be in the perfect location -- otherwise, really, what's the point?
That's when 408 - 155 Yorkville Avenue steps into the ring.
One-of-a-kind, luxurious, and an ideal candidate for your centre-of-the-city pad, this fourth-floor studio condo will give you the opportunity to live, lavishly, in the best of both worlds. While your primary abode may now be out of the hustle and bustle, this charming property invites you to return to your famed concrete jungle escapades whenever you get the urge.
The space, asking $529,000, is functional, stylish, and stands smack-dab in the heart of Yorkville. The neighbourhood, you already know, is easily the city's most upscale area that also provides the crave-worthy amenities available in the downtown vicinity. Fitted with a kitchenette, bathroom with a tub and European-style washer-dryer, and a breathable living-bedroom space, the property is low maintenance; you can milk it for all its worth while you're there, but not worry about any funny business while you're away.
Of all the charms the quaint setup has to offer, the crème de la crème is the large, sun-soaked, private terrace. Branching off from the condo's main room, the balcony serves sweeping city views and provides the perfect place to entertain friends with drinks and hors d'oeuvres.
For those looking for a quiet place to work (read: away from family members, who are as loud as they are loving), this property's main room offers space for both a bed and a sleek desk setup. Escape from Tuesday to Thursday to get through particular projects or massive meetings, and then head back to cottage country, the 905, or your aforementioned lighthouse for a long and restorative weekend.
If you're moreso looking to utilize this space as a place to crash for a weekend getaway, you're in luck there, too. With incredible restaurants like Alobar and Aburi Hana, gourmet grocers including Whole Foods and Eataly, and upscale shopping ranging from Chanel to Tiffany & Co. all just steps from your front door, the opportunities to explore and treat yourself on the days between workweeks are endless.
Specs:
Bedrooms: 0
Bathrooms: 1
Sq. ft: 370 sq. ft.
Taxes: $2,288.21
Maintenance fees: $395.73
Listed for: $529,000
What's more, when and if you want to break a sweat, an in-building gym is at your service, while Equinox is just around the corner. The building also offers concierge services, guest suites, and a party or meeting room, covering all the bases for what you could need while you're back in the city.
For anyone who's been missing Toronto, but has felt hesitant about purchasing a place downtown for fear of biting off more than they can chew, take heart. This snack-sized offering won't last long, but if you're quick about it, it'll satisfy your cityscape cravings.
ENTRY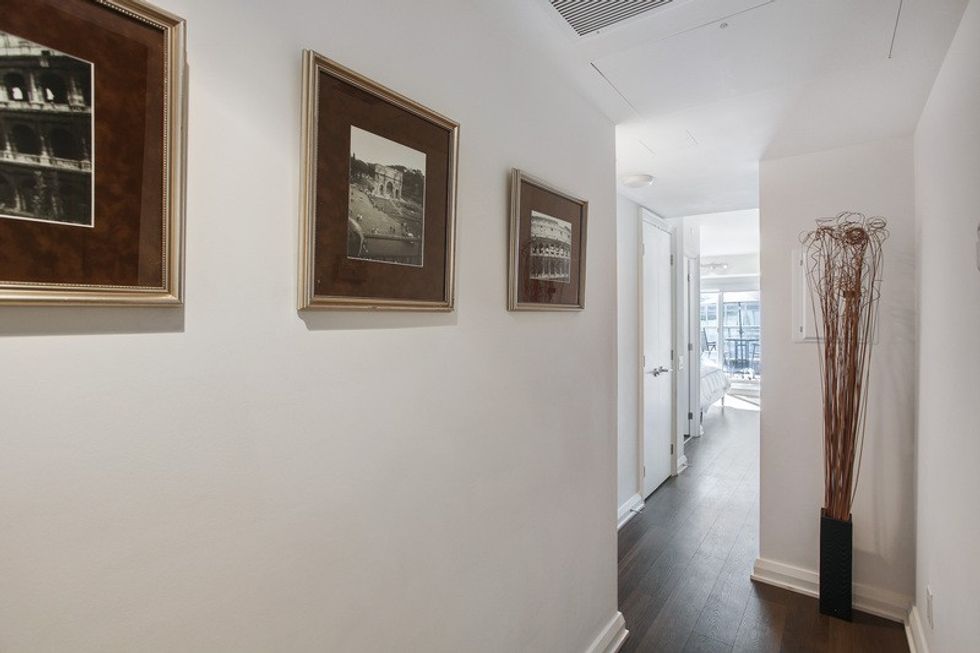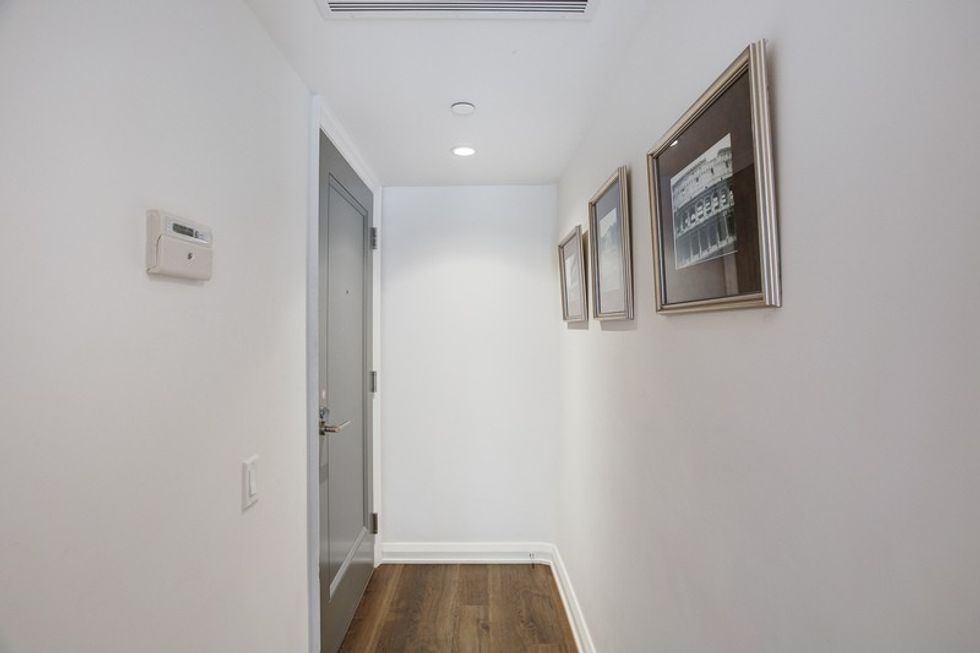 KITCHENETTE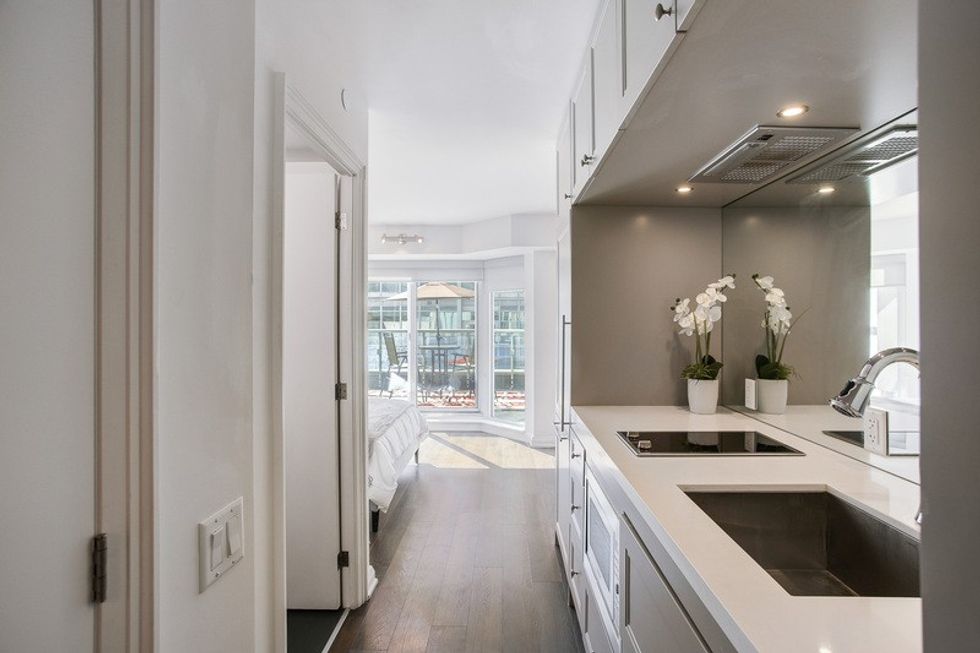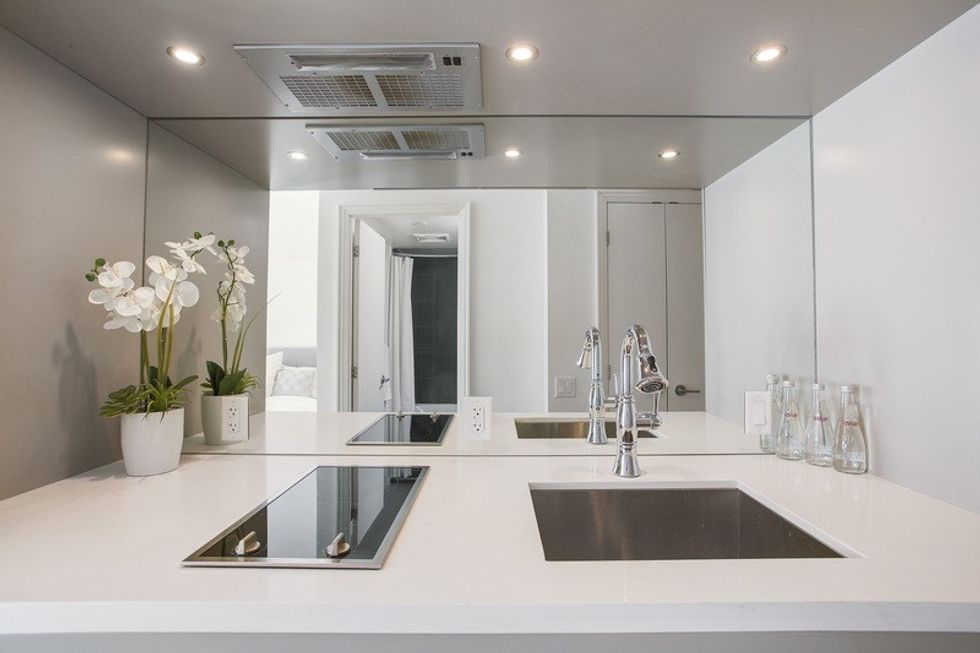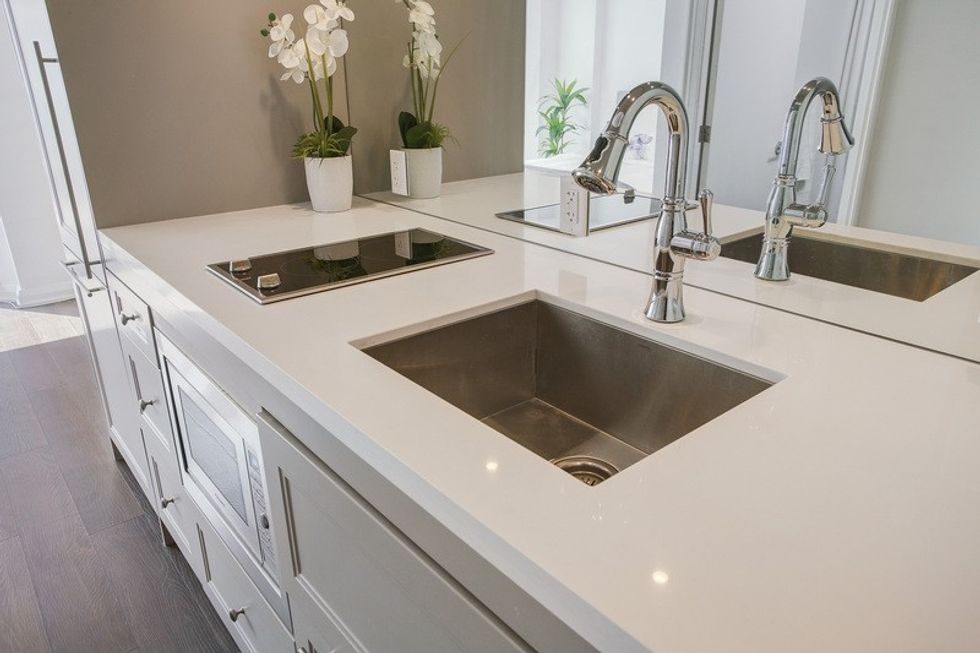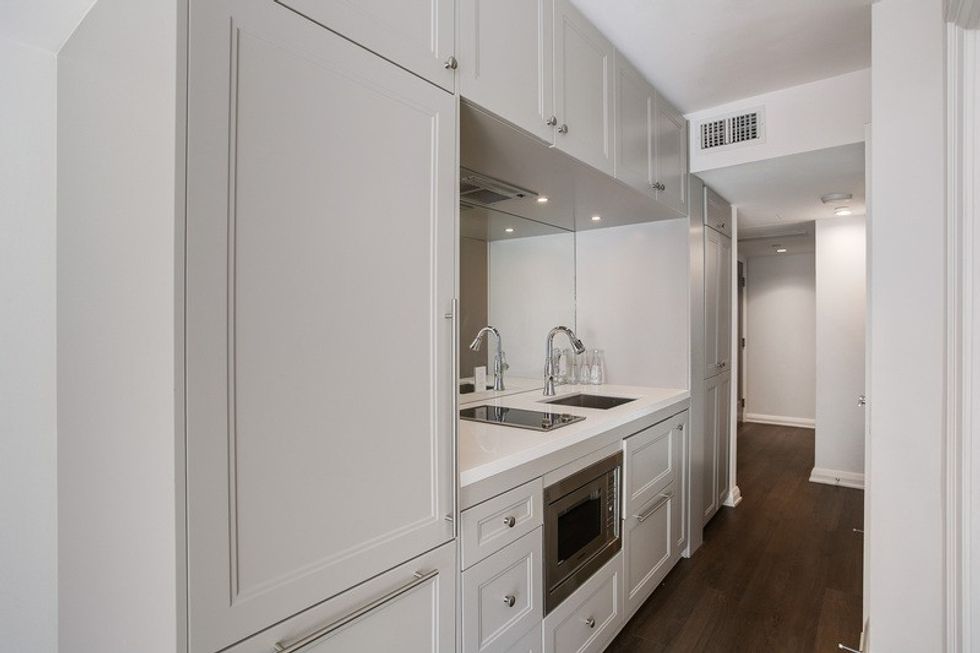 LIVING ROOM AND BEDROOM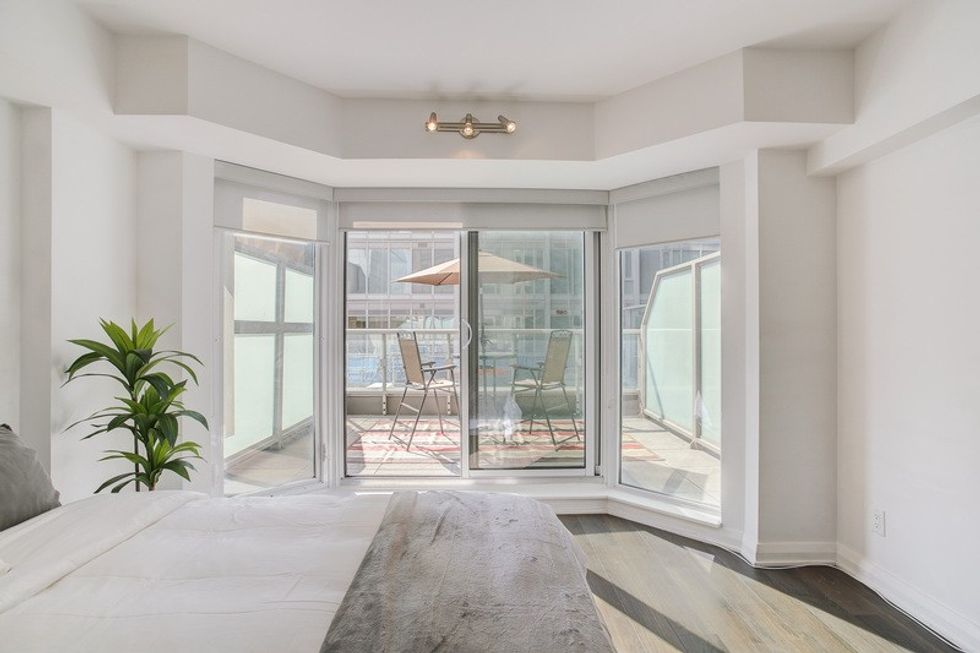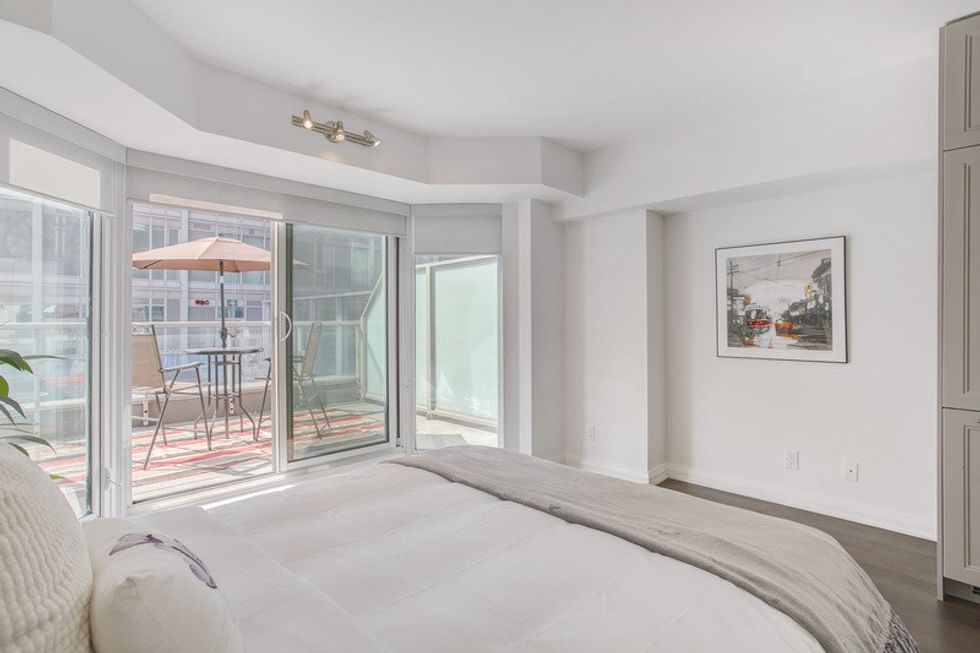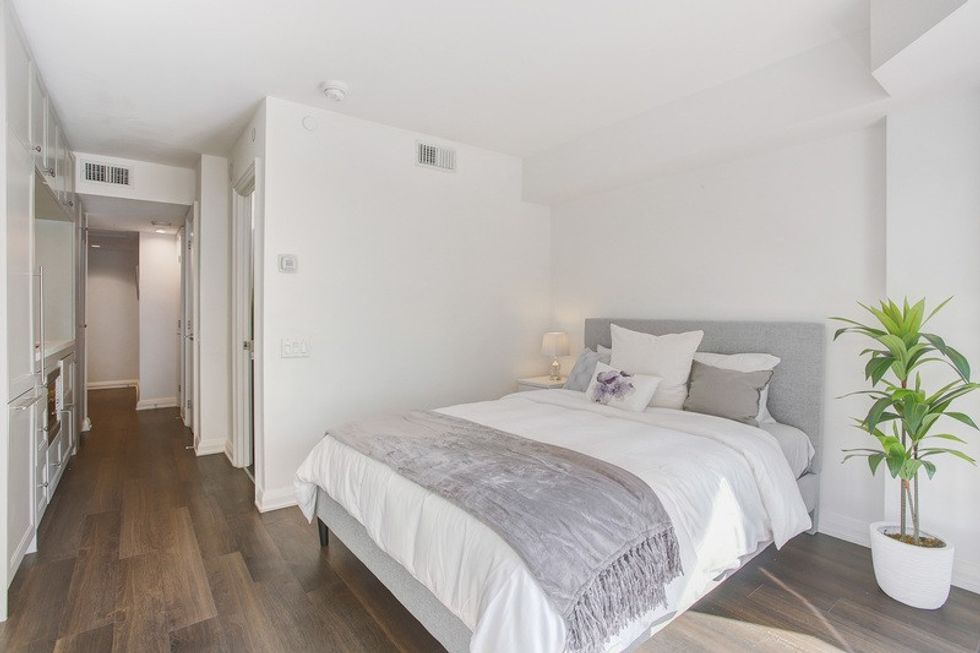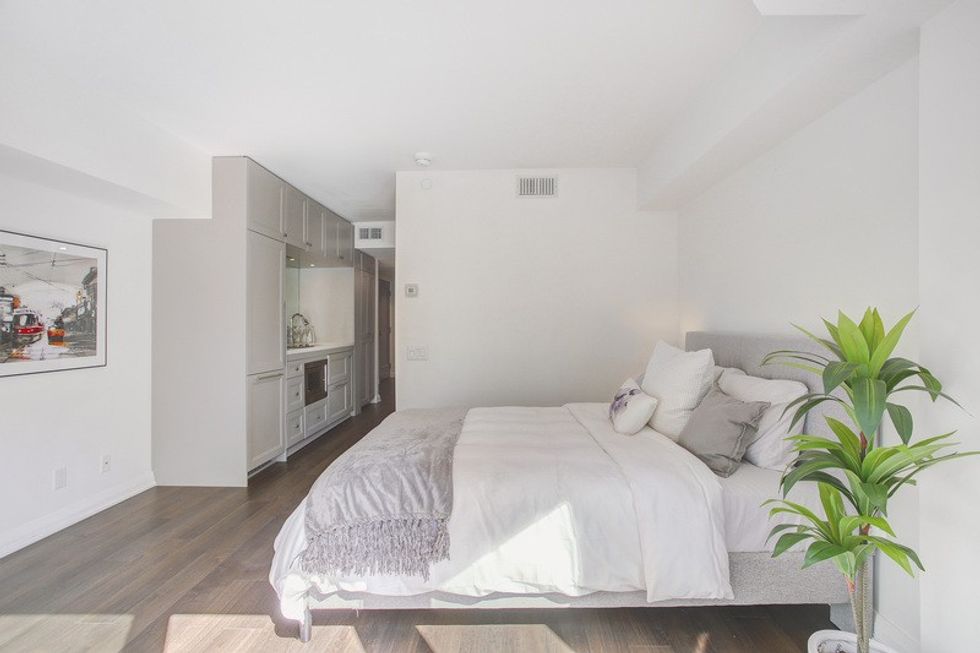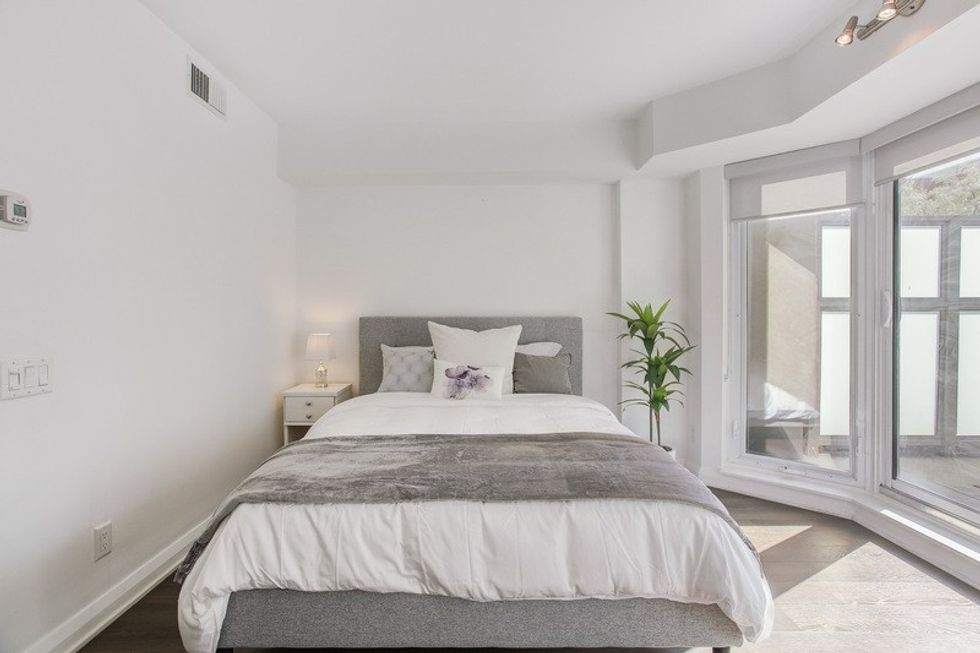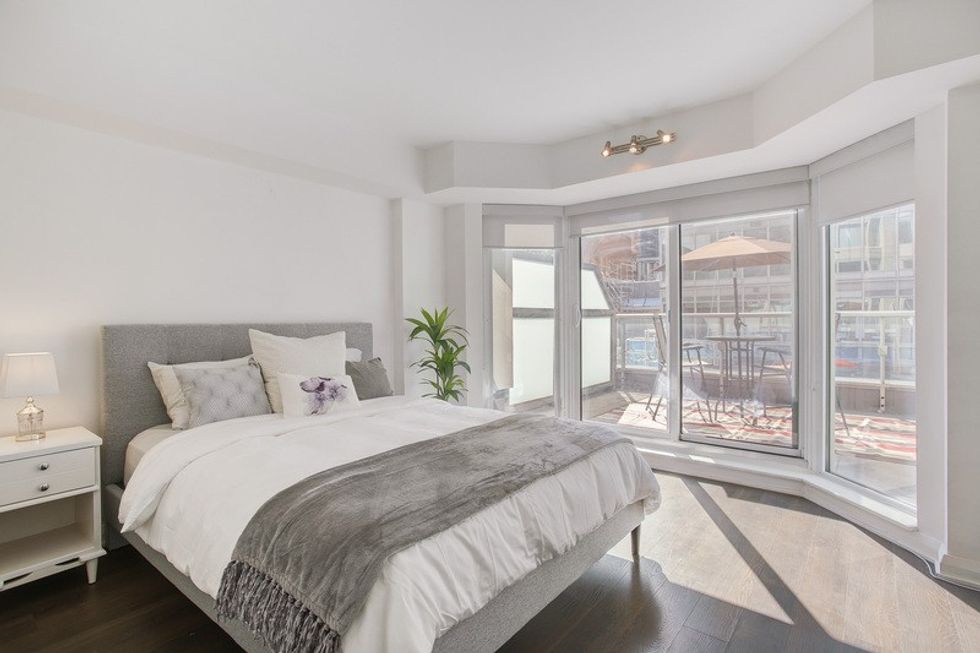 BATHROOM AND WASH STATION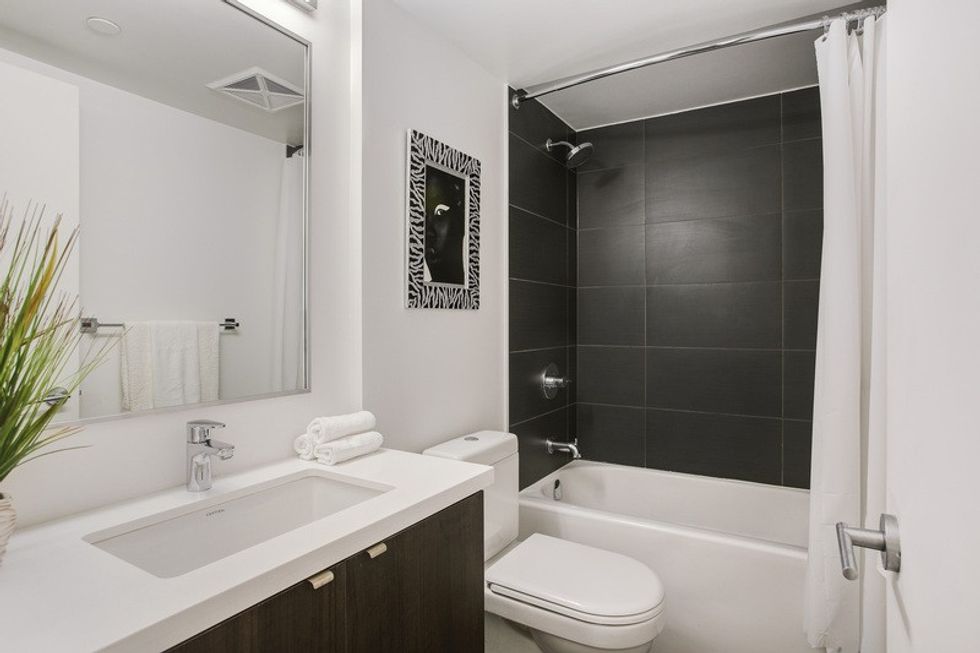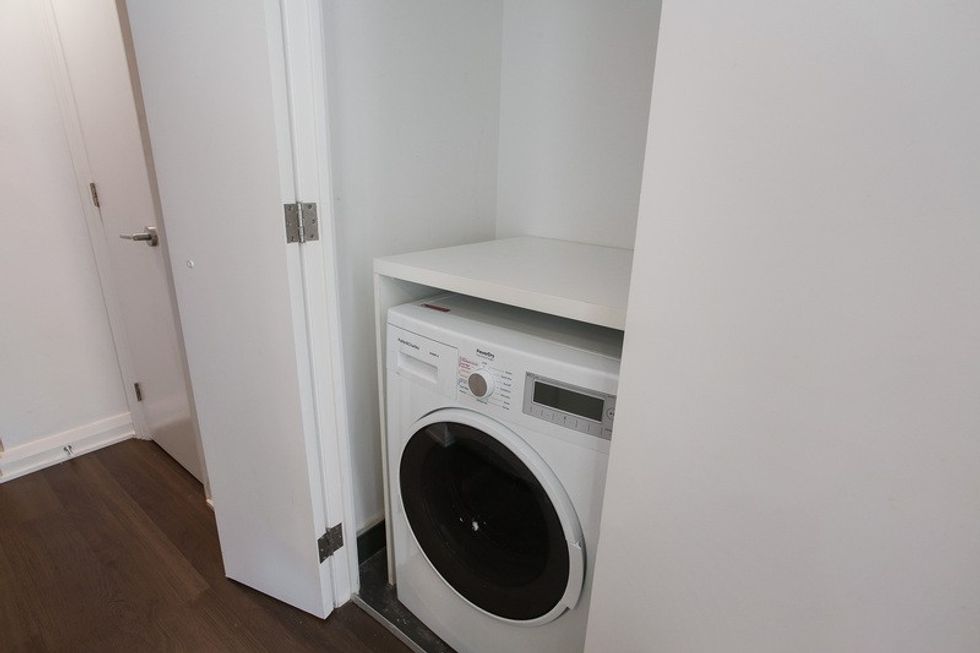 BALCONY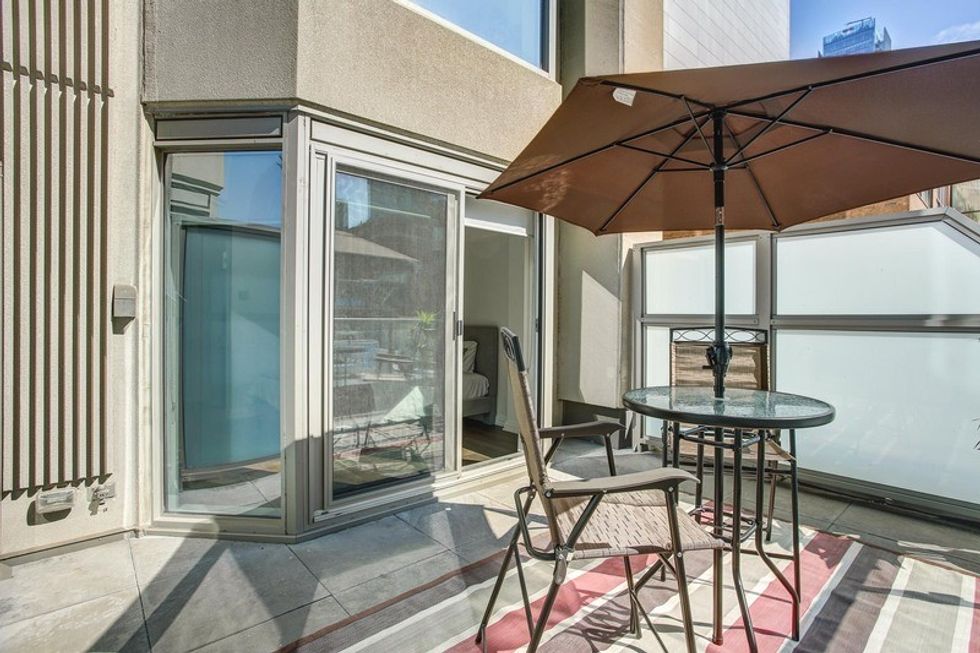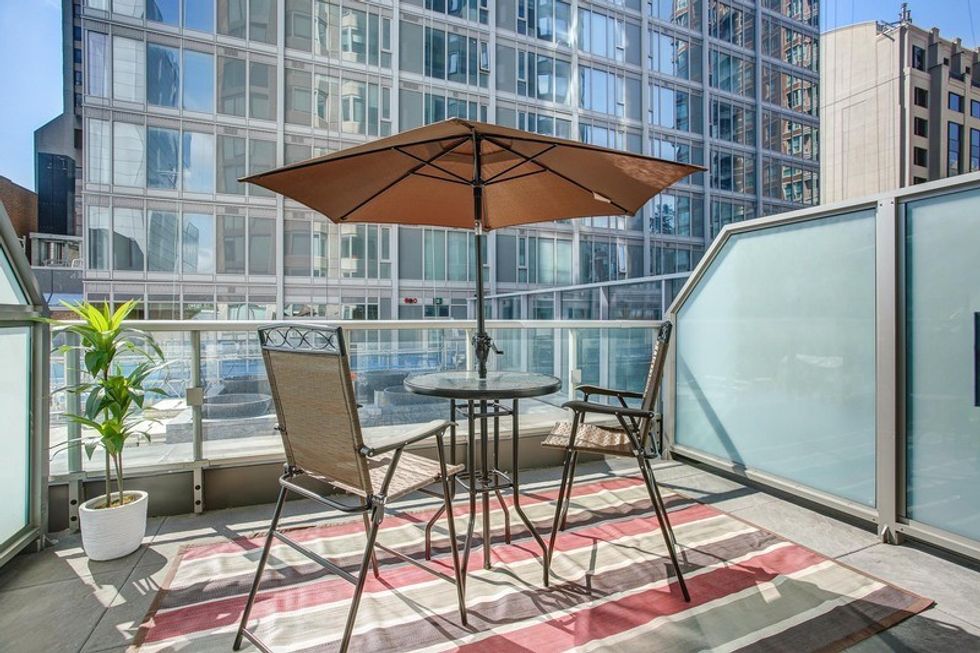 NEIGHBOURHOOD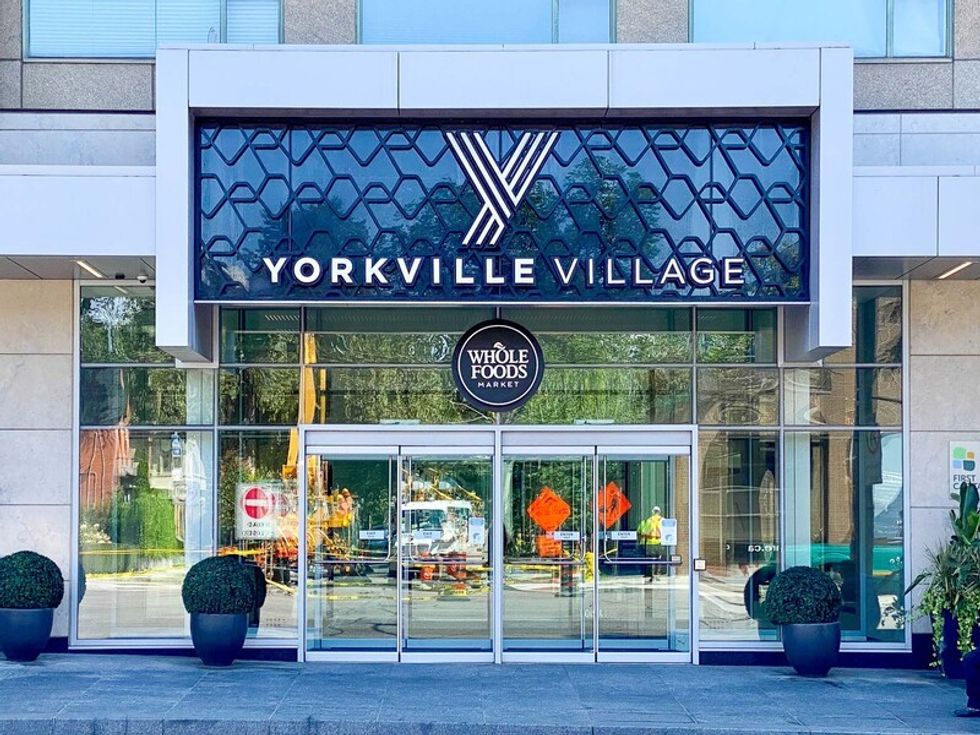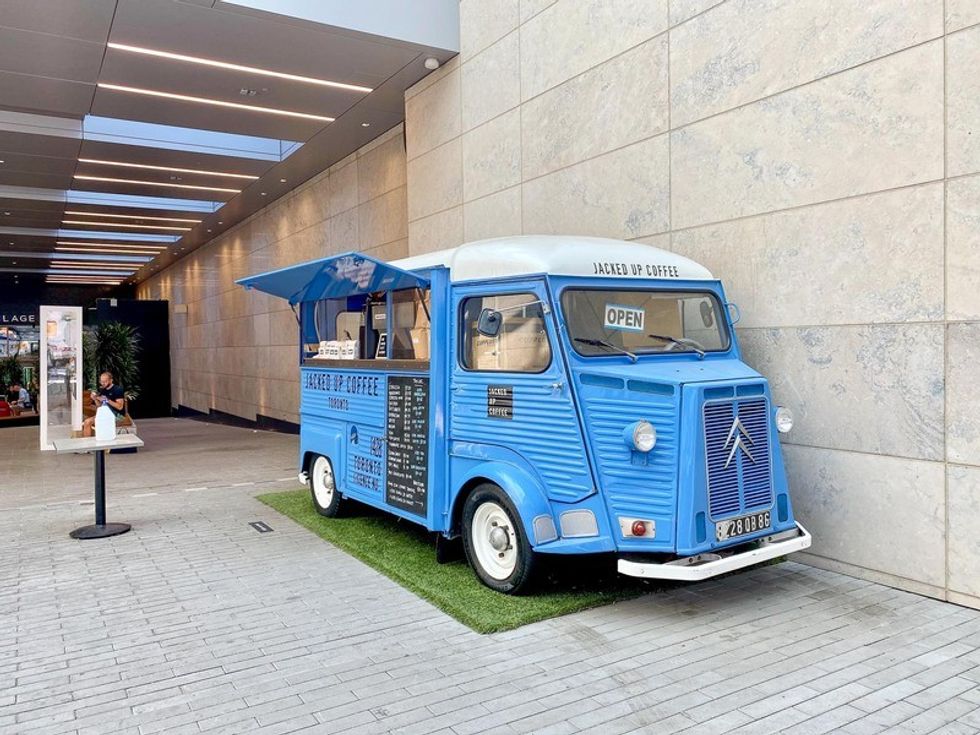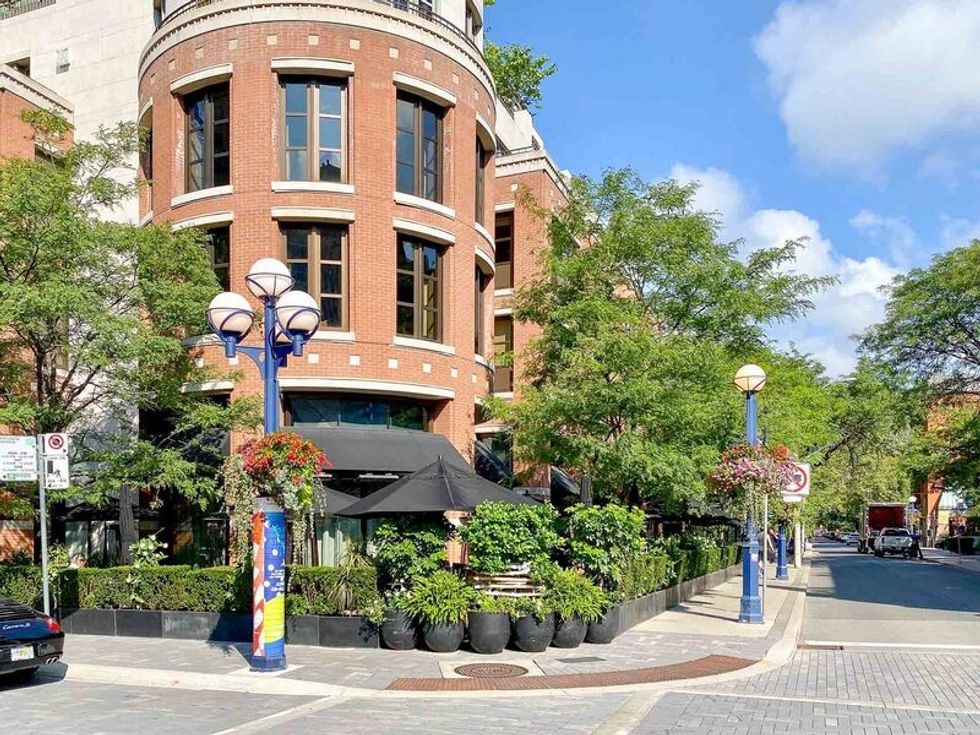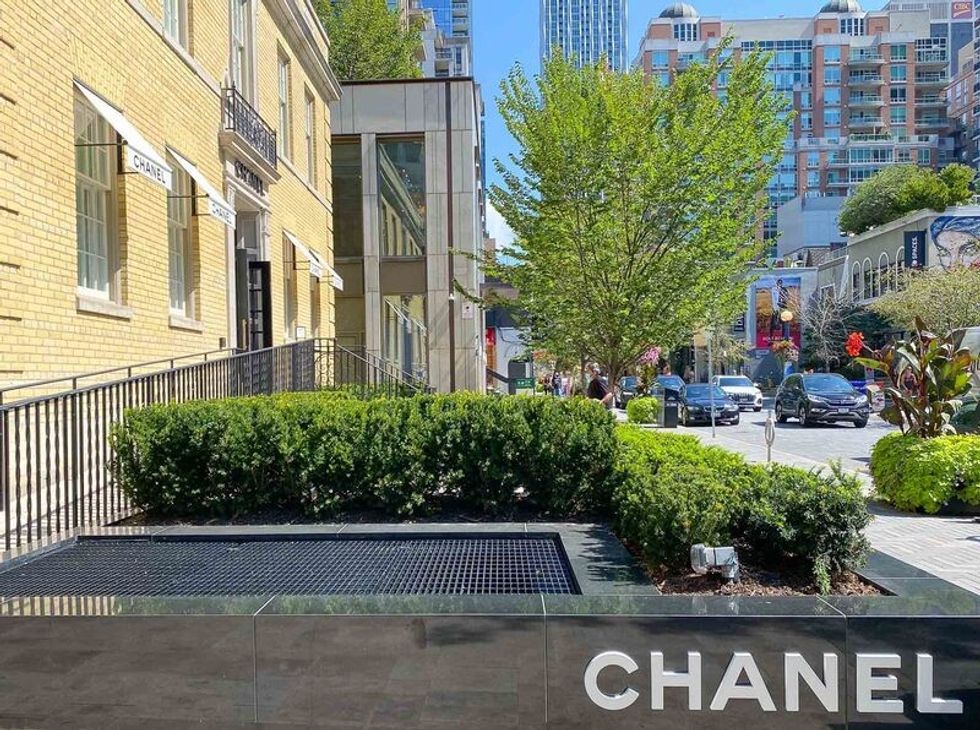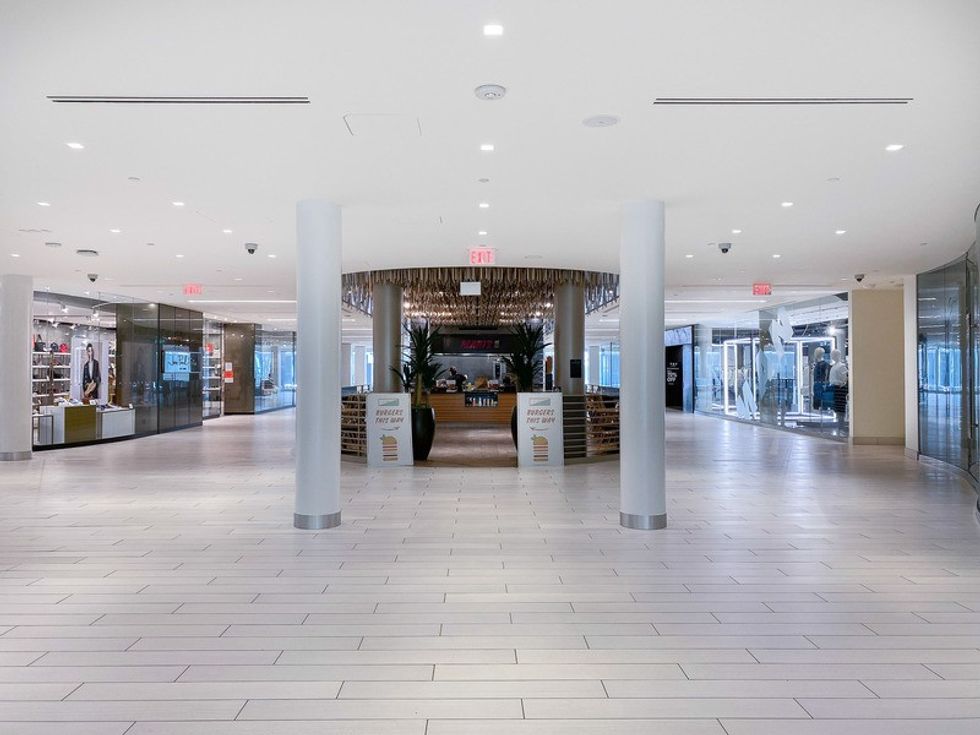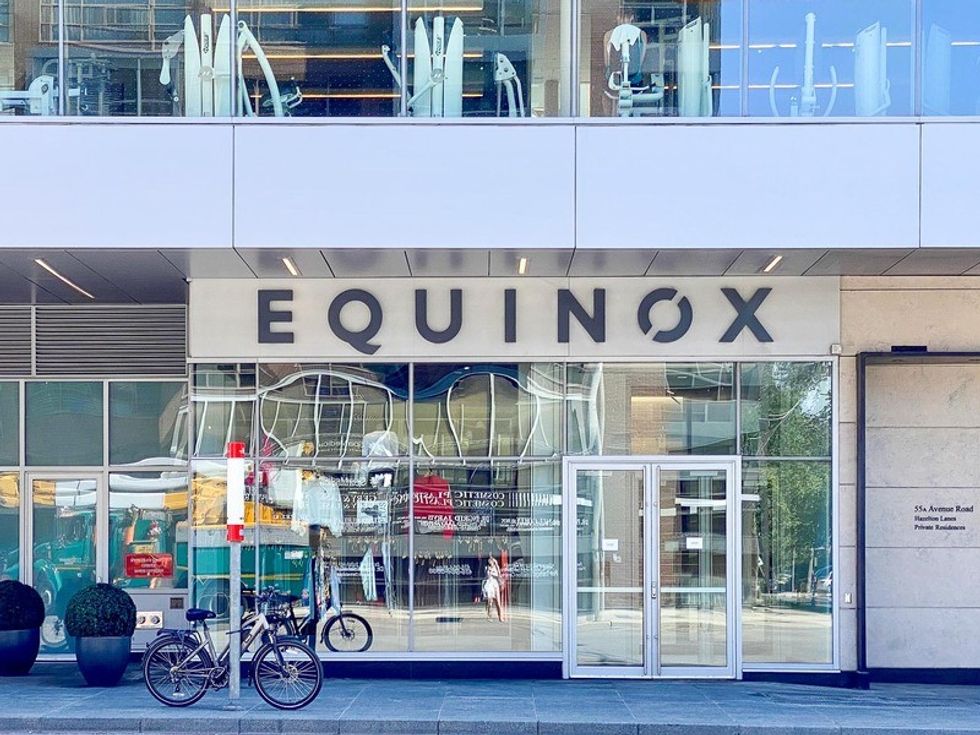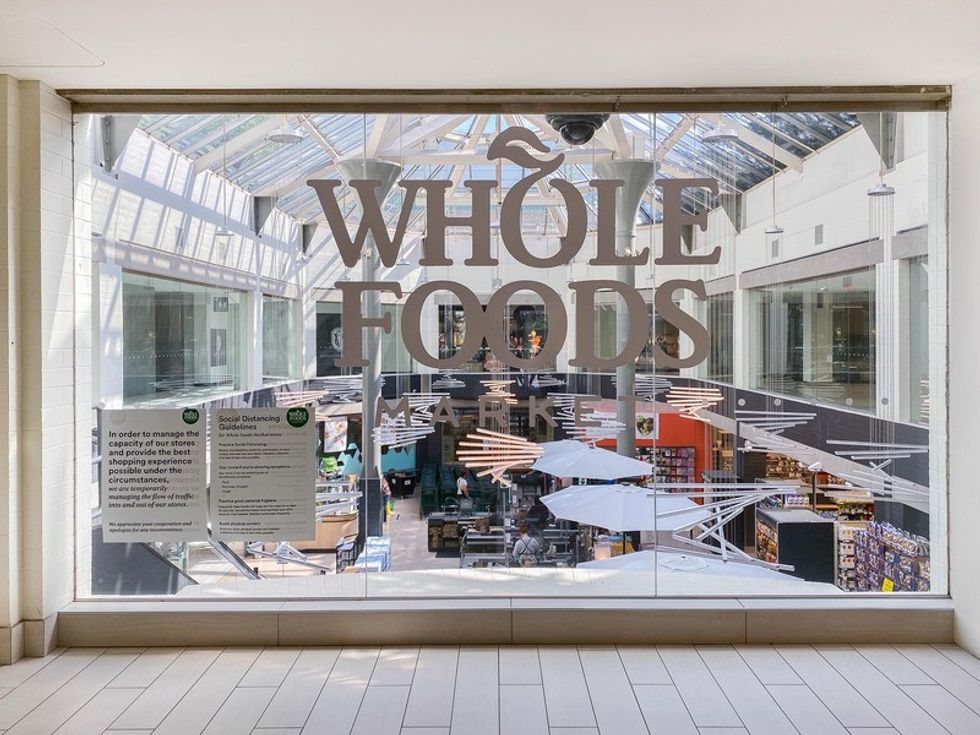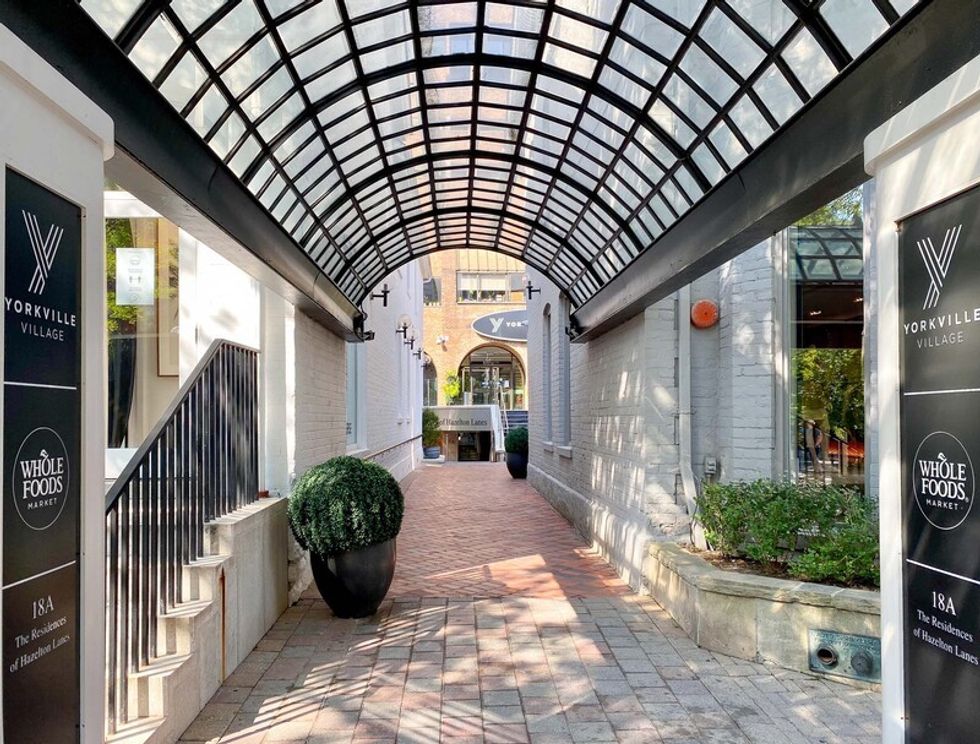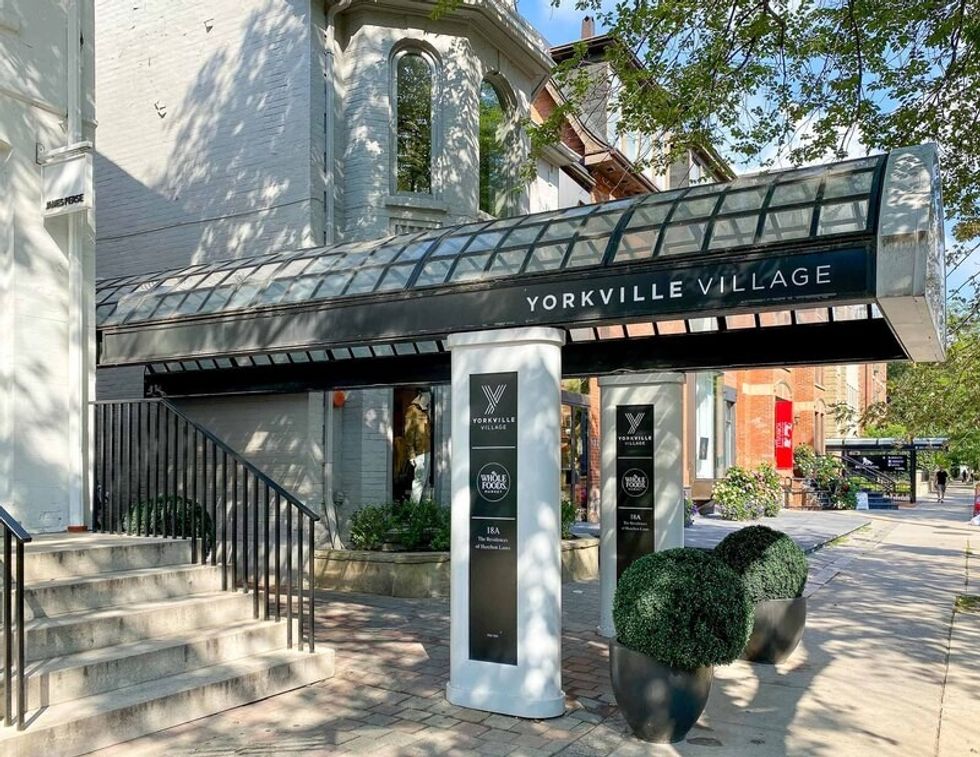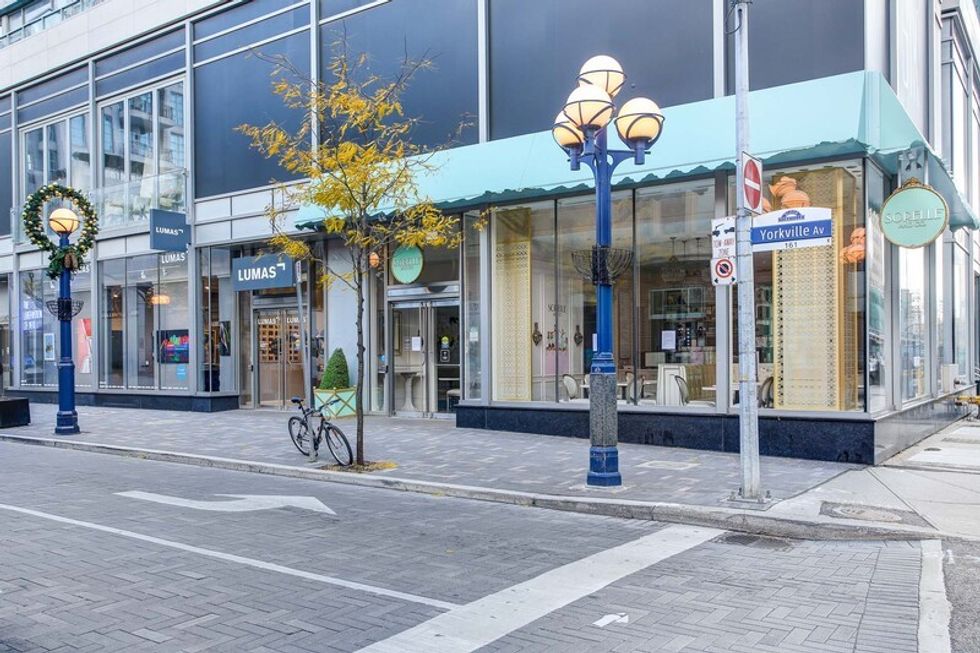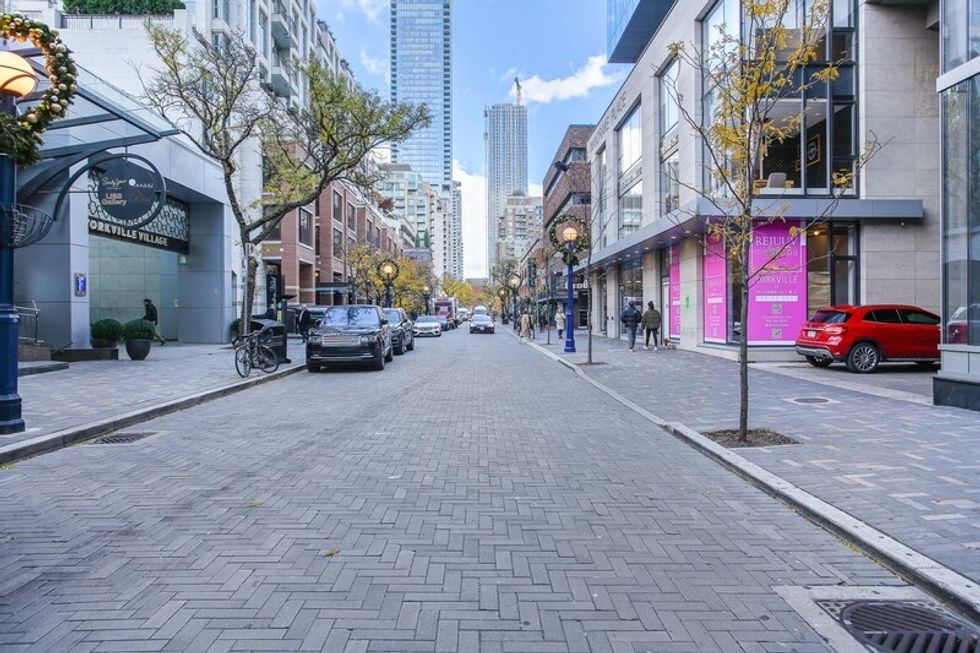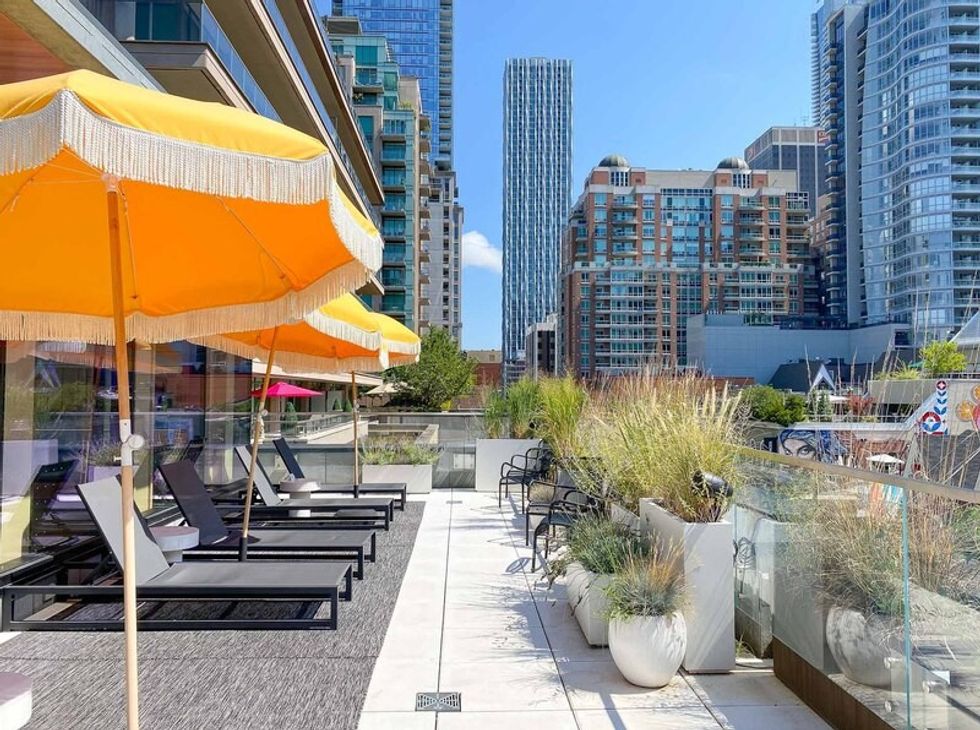 BUILDING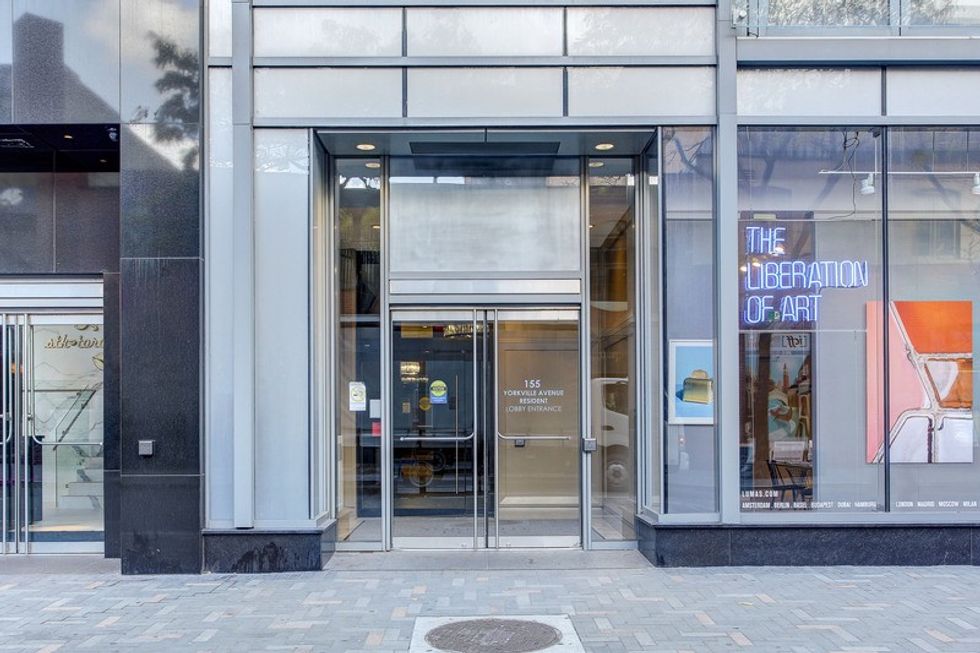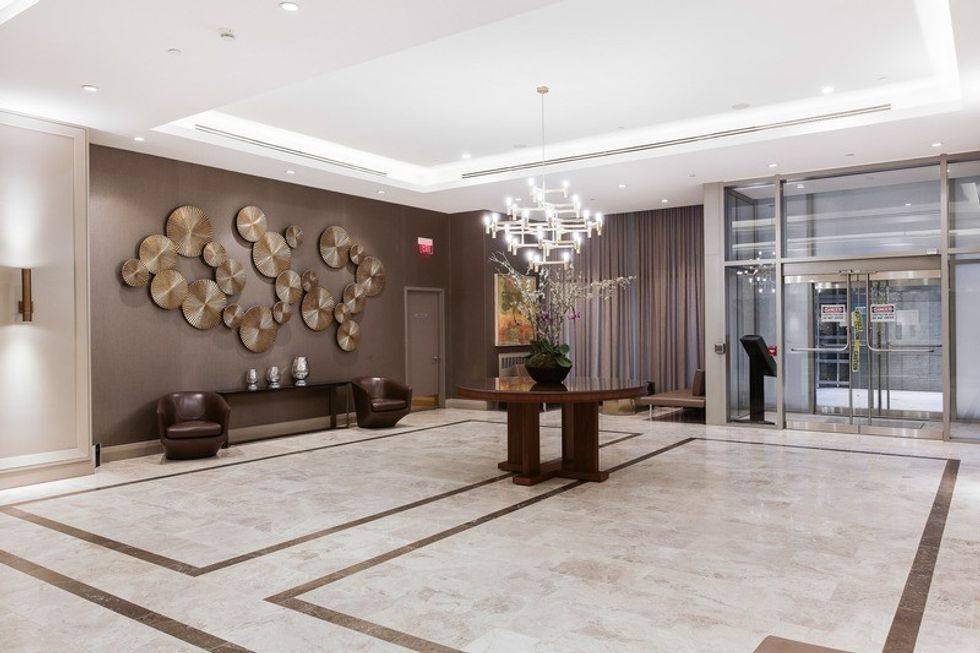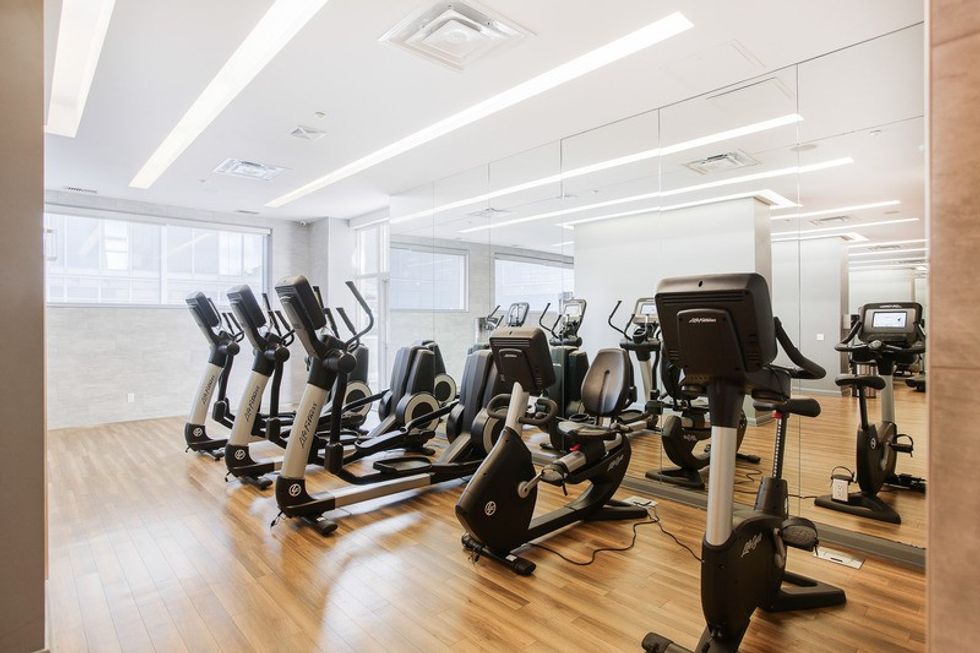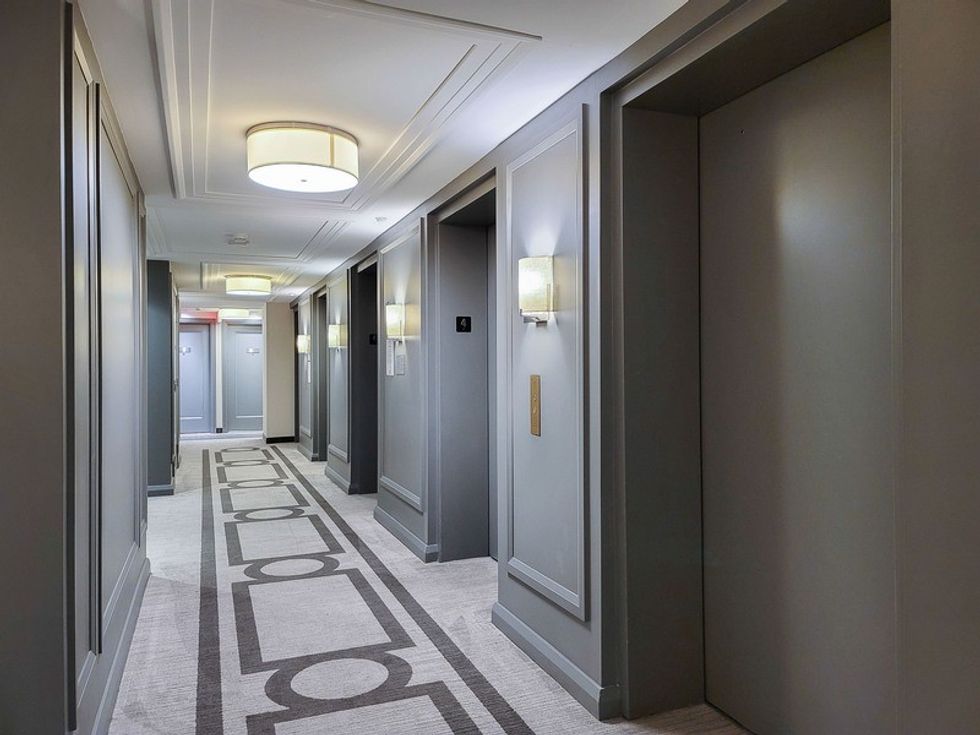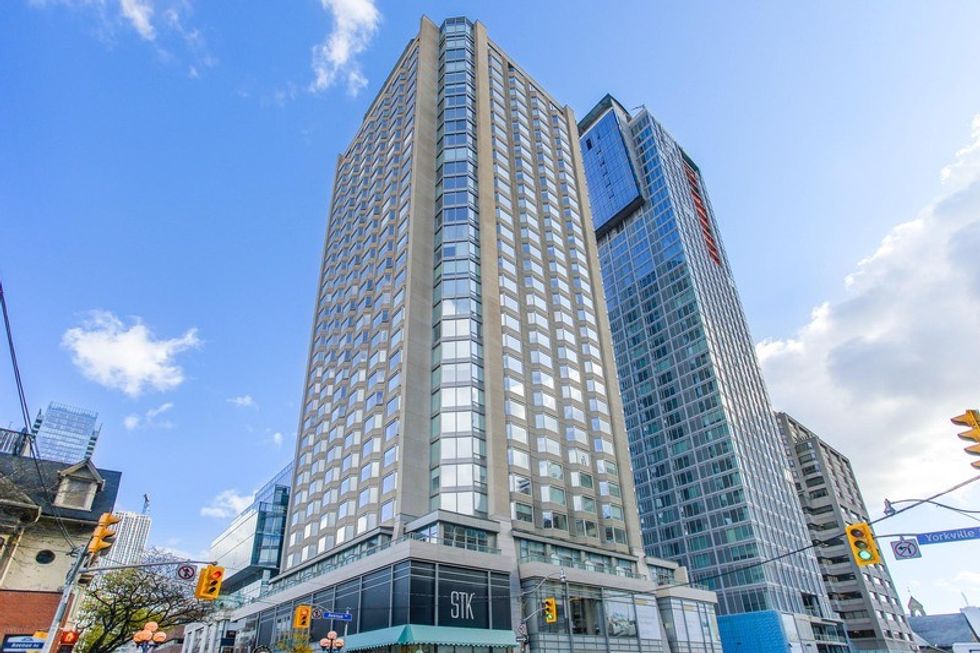 Listed