If you're someone who takes a home's aesthetic appeal as seriously as its functionality, you won't want to miss the opportunity to snatch up 36 Berryman Street.
The newly-listed property stands four storeys tall in the heart of the Yorkville neighbourhood, and strikes a perfect balance between "a home" and "a work of art." And, for $7.5 million, the 4,800 square-foot custom-built space could be called your own.
---
Meticulously crafted by Constantine Enterprises Inc. the address is defined as an "Executive Crestron Smart Home."
Think: a soundproof home theatre, a heated driveway and entryway, a glass showcase garage and lift, and heated limestone flooring, all of which bask in the glorious sunlight that pours through the dwelling's many massive windows.
The kitchen, dining room, and living room each perfectly capture the combination of functionality and artistry this home boasts throughout. Clean lines, a 250-lb capacity dumbwaiter, and a sprawling kitchen island serve as both eye-candy and a useful resource to any chef or chef-type who may choose to commit their free-time to new-recipe exploration.
Meanwhile, the dining room's minimal layout means major pieces -- a table, chairs, a painting or two -- can snag the full attention of those gathered around for a glass of wine before a meal. And when dinner hits the table, all senses can be gifted to the delights whipped up for everyone's palates.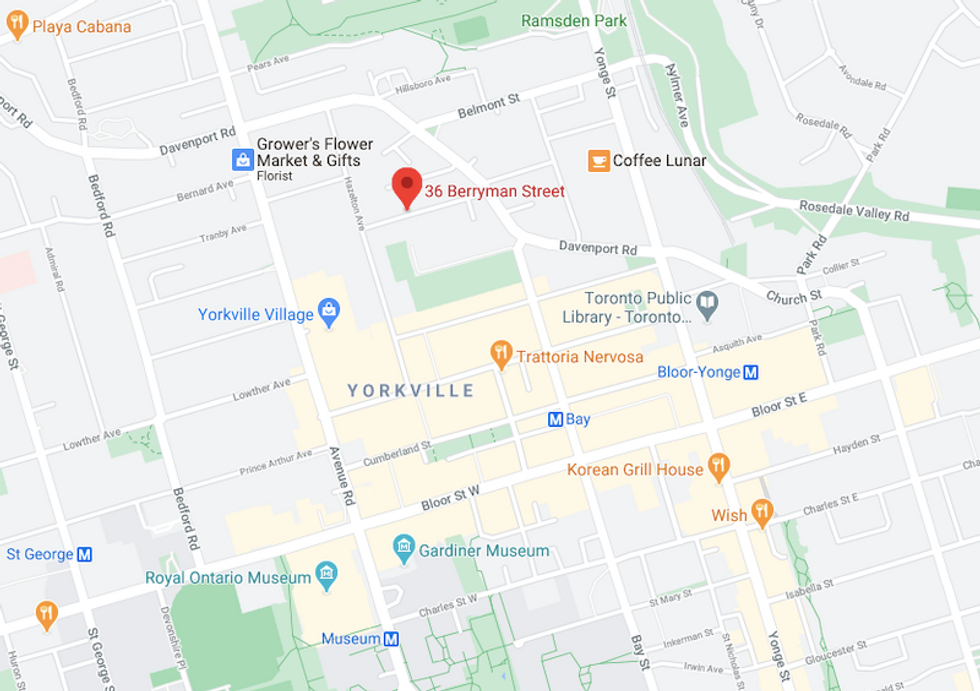 In the case of the living room, accordion doors -- which lead to the walk-out, private patio and 14-foot double-waterfalls -- are a showstopper. Bringing the outdoors in, the sleek and discreet door system invites the main lounging room to be flooded by sunlight; on a drizzly day, the space becomes an ideal location to get cozy with a book and watch the rain fall. Adding further snug vibes to the space are the fireplaces, both indoor and outdoor, which are framed by Louis XVII mantles imported from Paris, France.
And in addition to the patio, throughout the home, three separate terraces await socked feet and coffee-holding hands, or a bistro set where wine can be enjoyed at the end of the day, serving as extra spaces to savour fresh air in the city's centre.
Specs:
The bedrooms, too, land somewhere between minimally- and regally-designed. Fit for a contemporary royal, each chamber offers privacy but, at the same time, ample access to soaking sunlight and outdoor views.
And speaking of the sights and experiences that exist beyond the windowpanes, we'd be remiss not to mention that this home, chic and classy as it is, rests comfortably in the heart of a neighbourhood that's equally elegant. Yorkville Village, featuring both Equinox and SoulCycle, are a mere hop-and-skip away, while Whole Foods waits in the same plaza to fill your grocery cart with organic goodness. Fine dining options including Cibo, STK, and Trattoria Nervosa are just around the corner, while Eataly is prepped to serve you a meal and serve as your local Italian marketplace.
On the market via Saghi Elahi and Ankit Malhotra of Palace Row, it's no surprise this property appears to have it all. The elite international real estate team is at the peak of luxury properties, and exceptional listings are their forte. If you're in the market for a home that's sophisticated, one-of-a-kind, and embraces funky freshness, this exclusive offering fits the bill.
EXTERIOR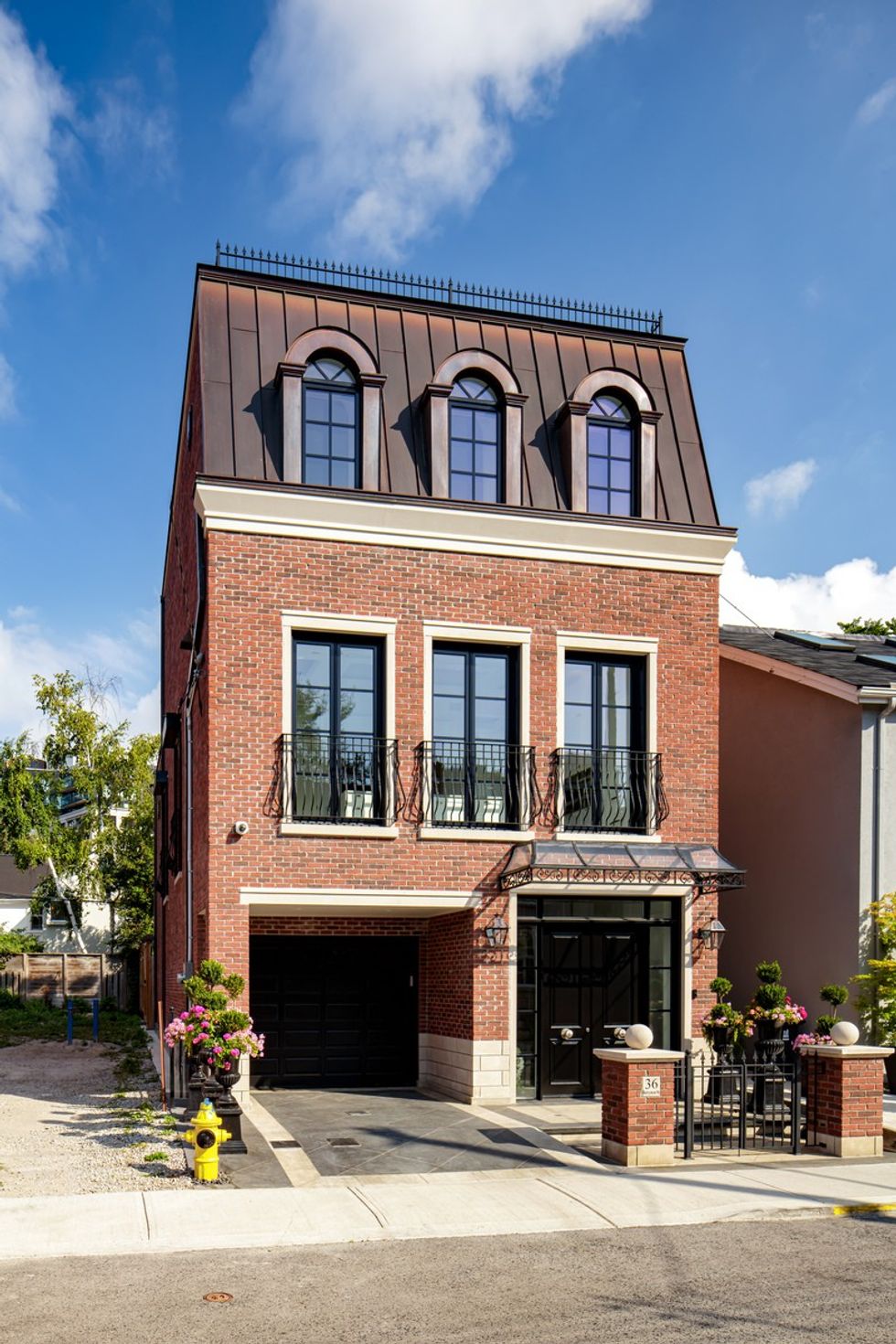 ENTRY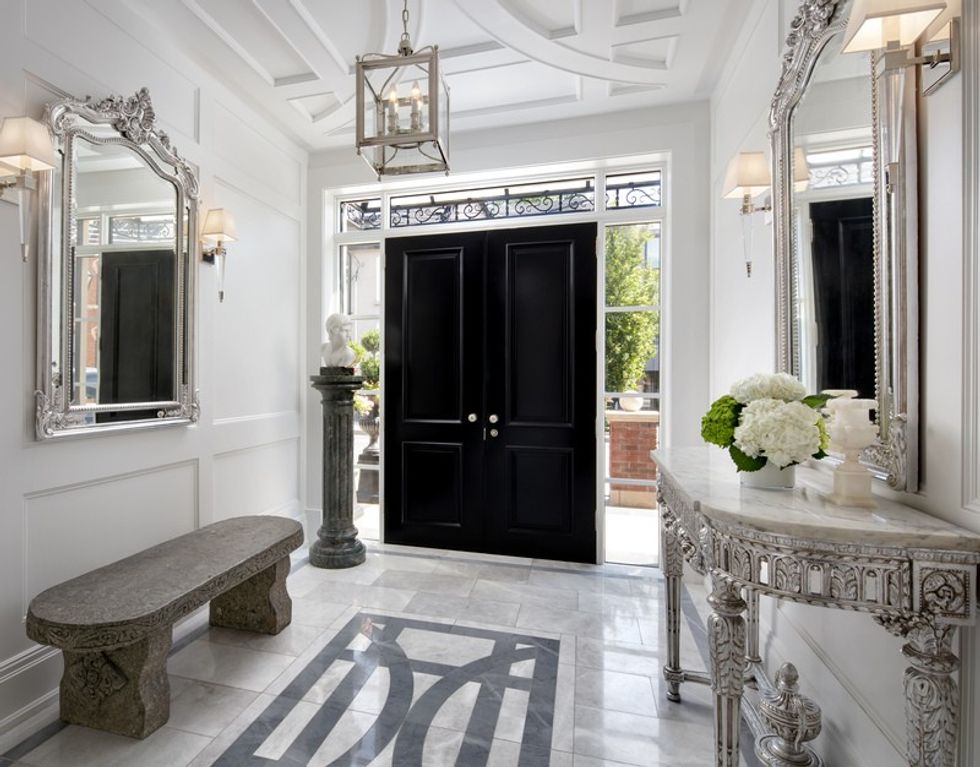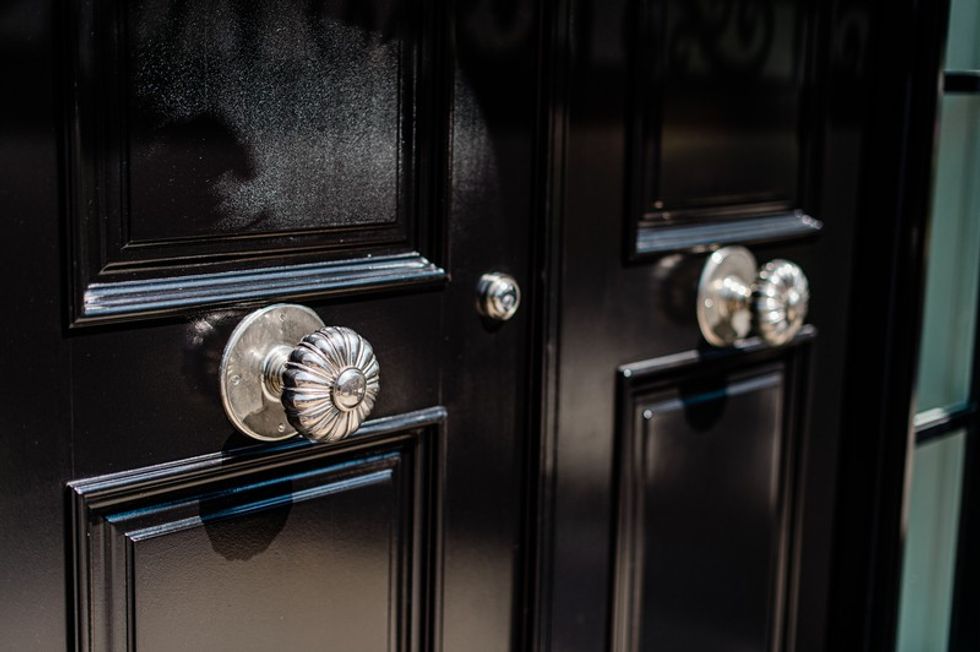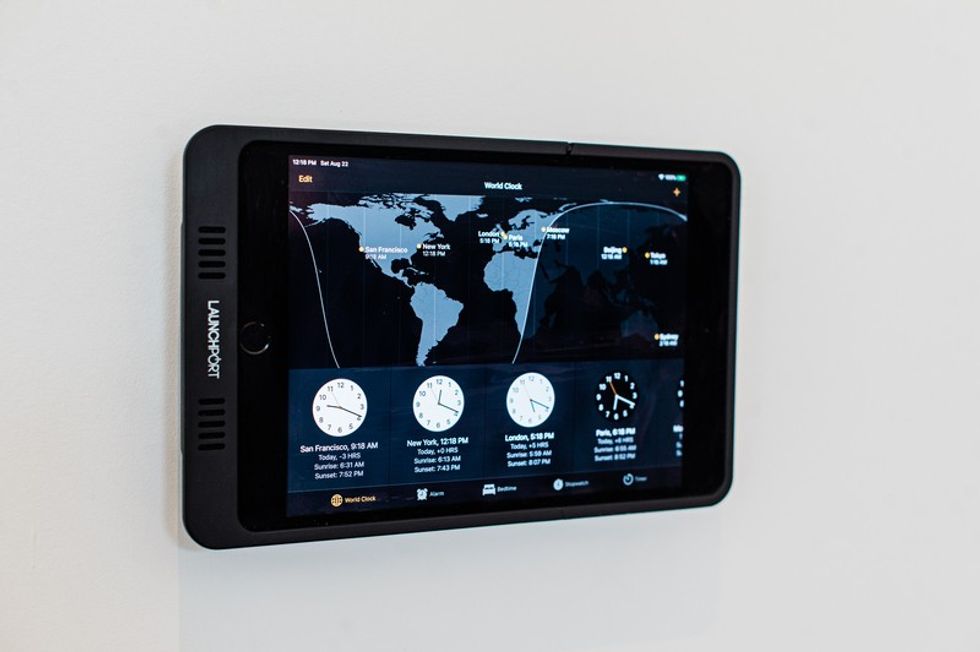 LIVING AND LOUNGE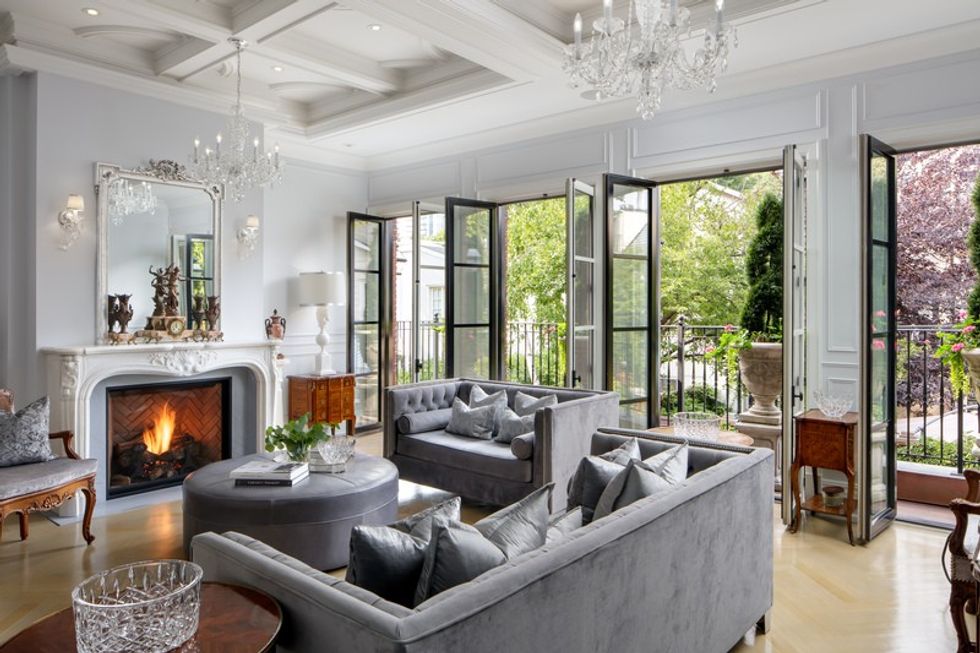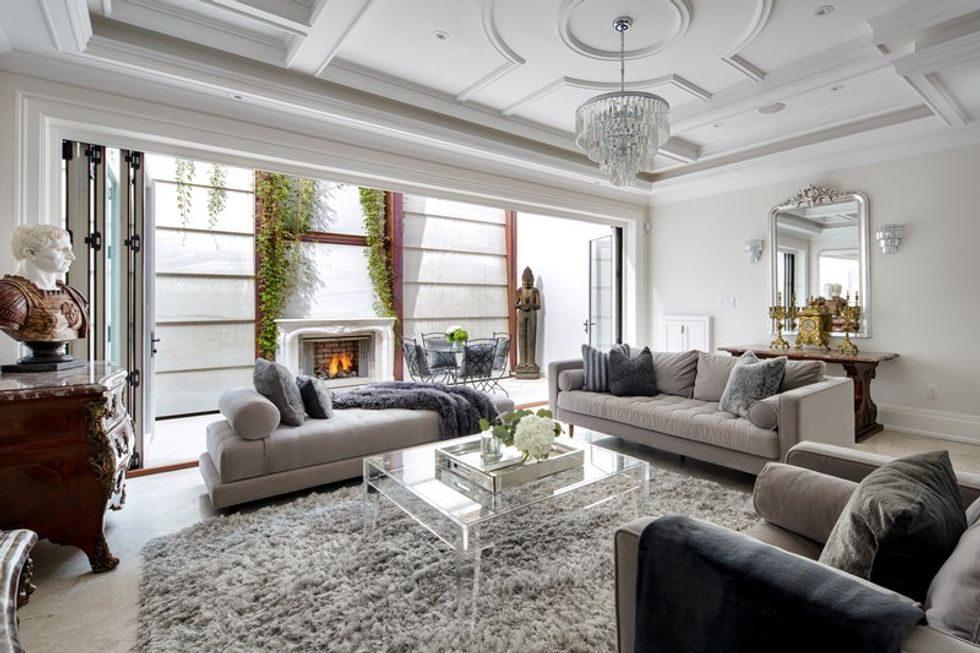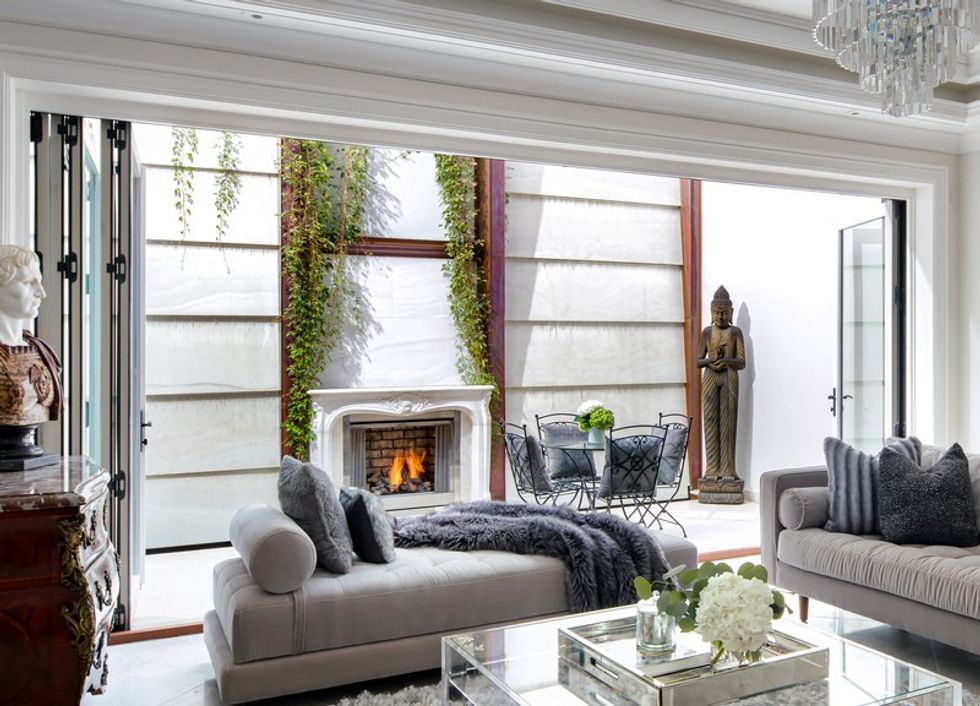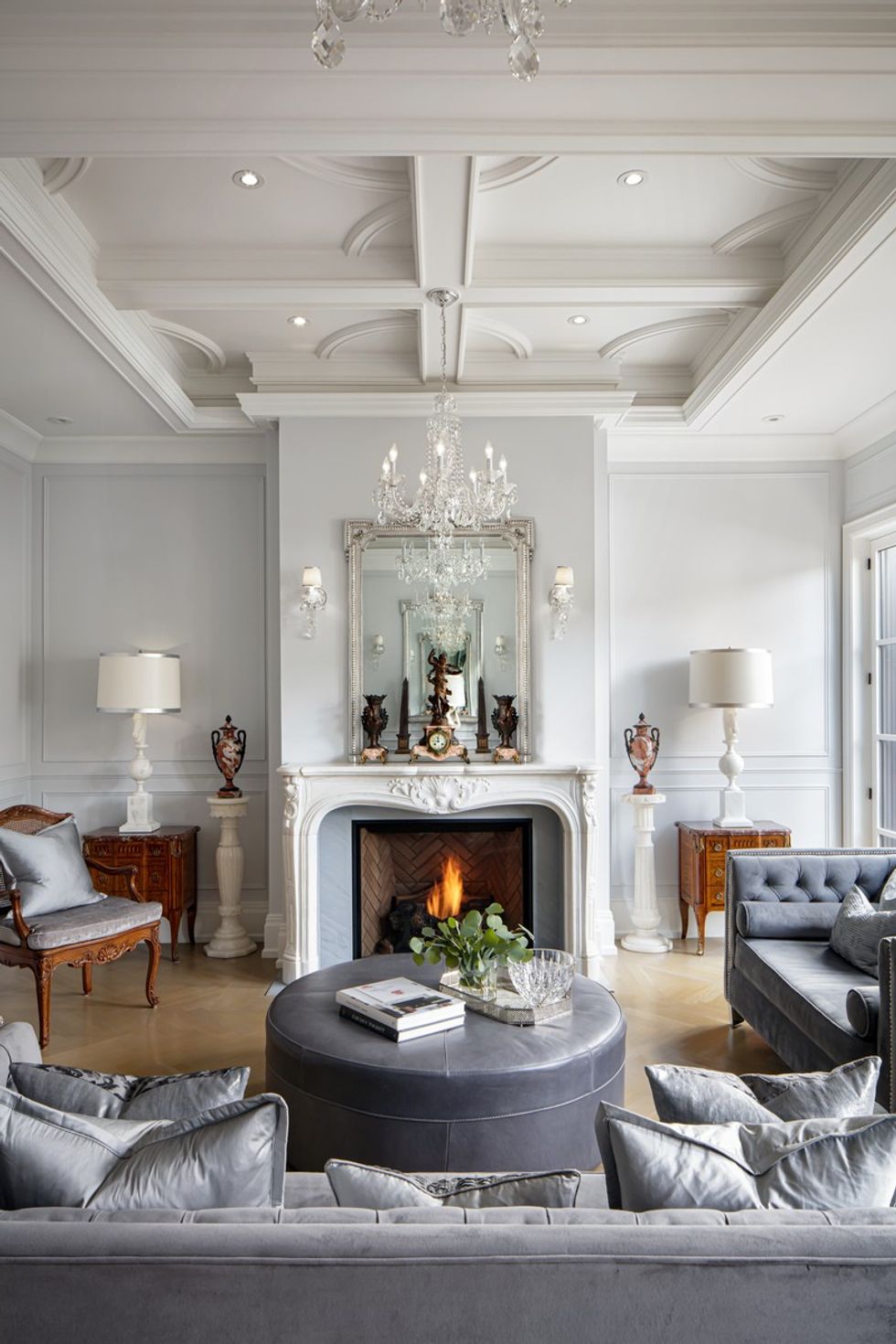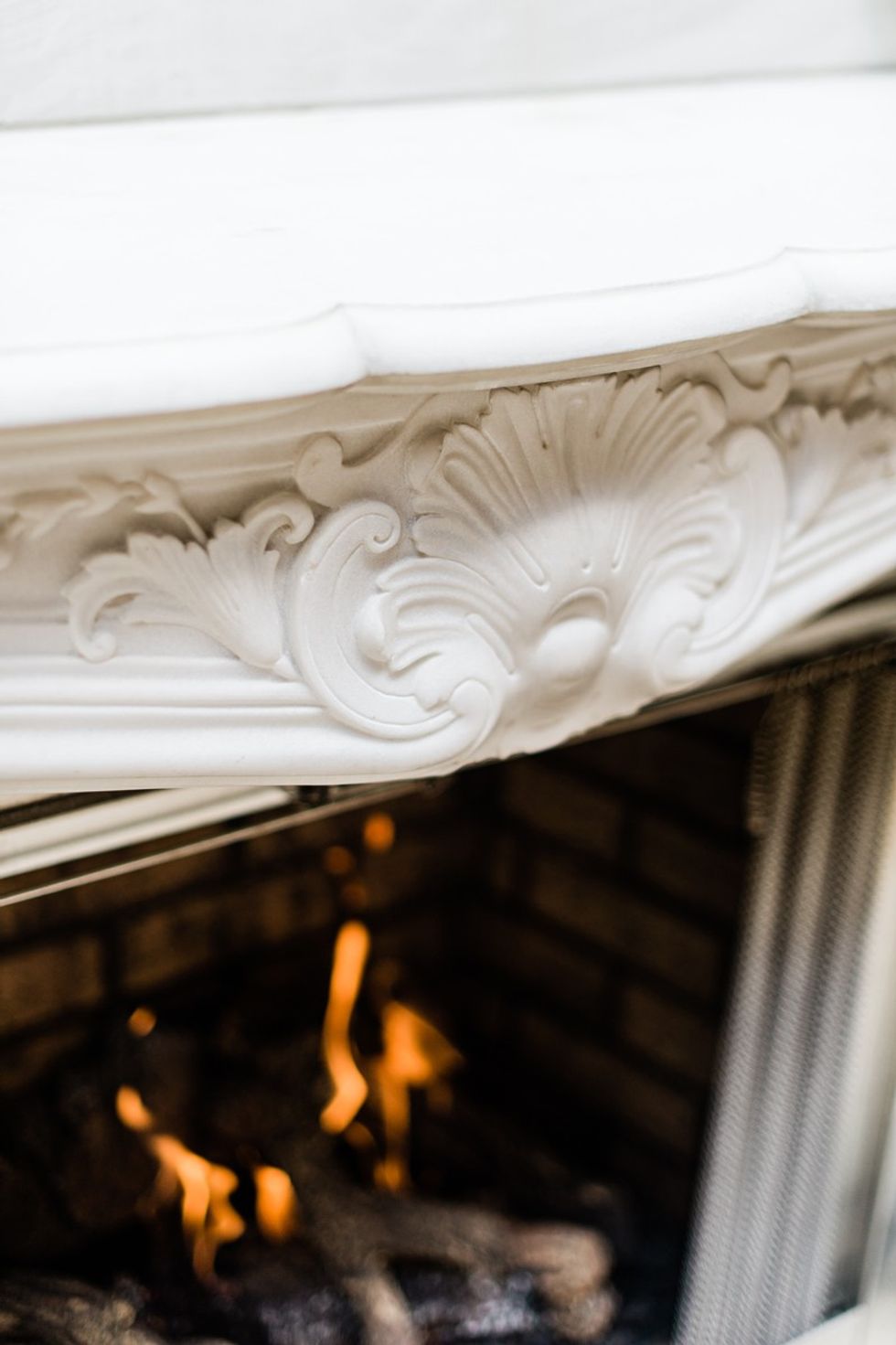 PRIVATE PATIO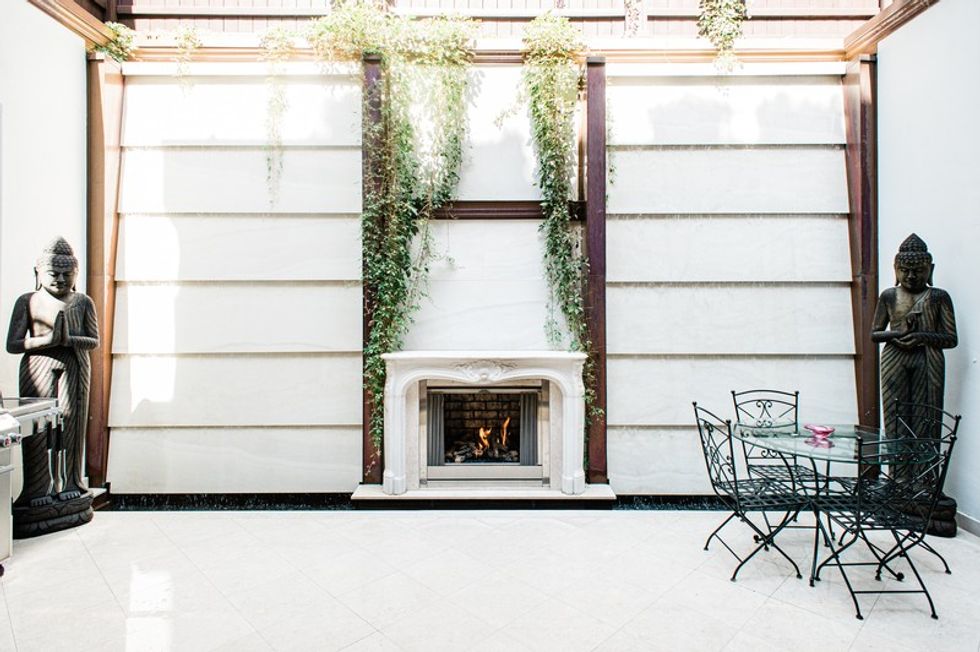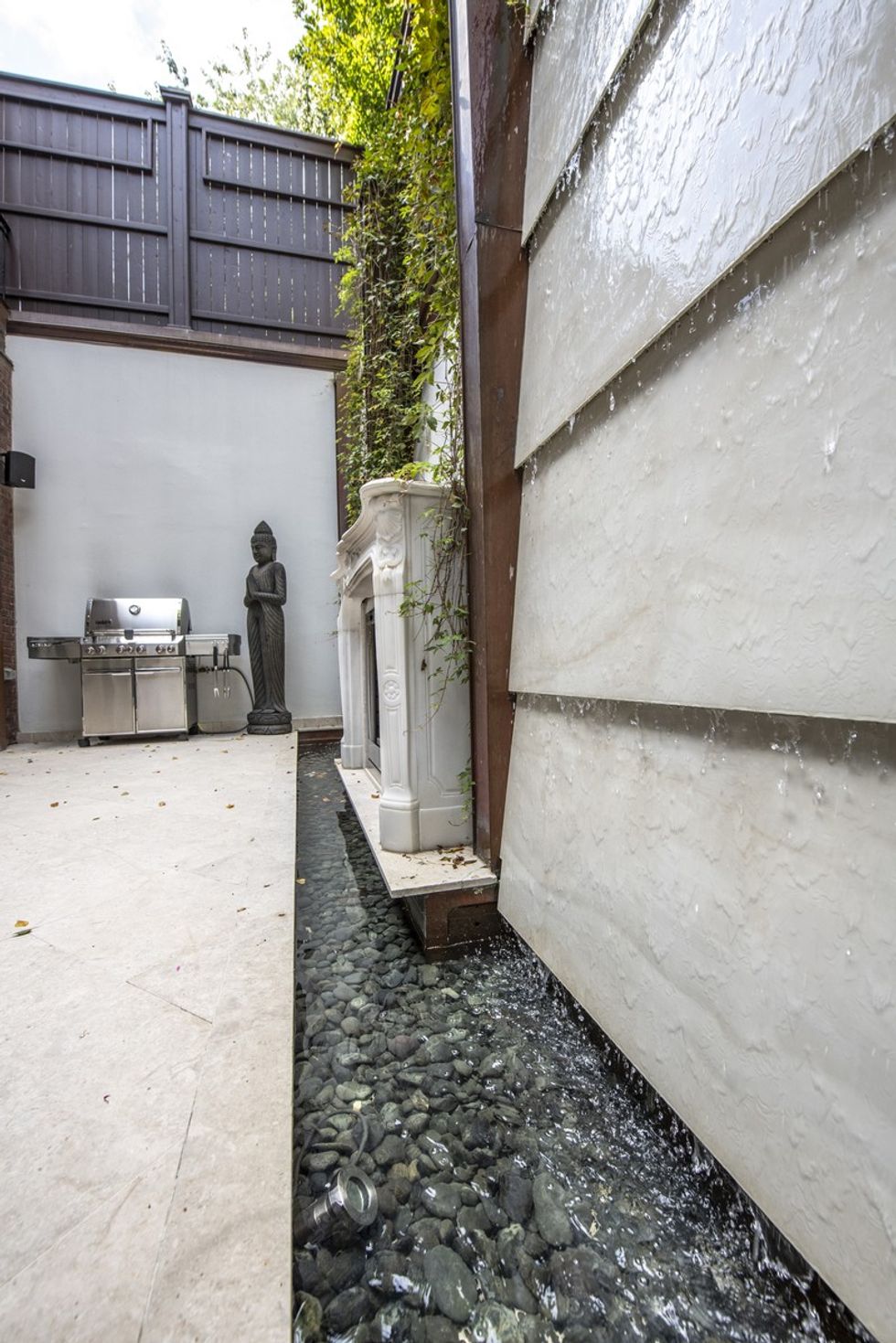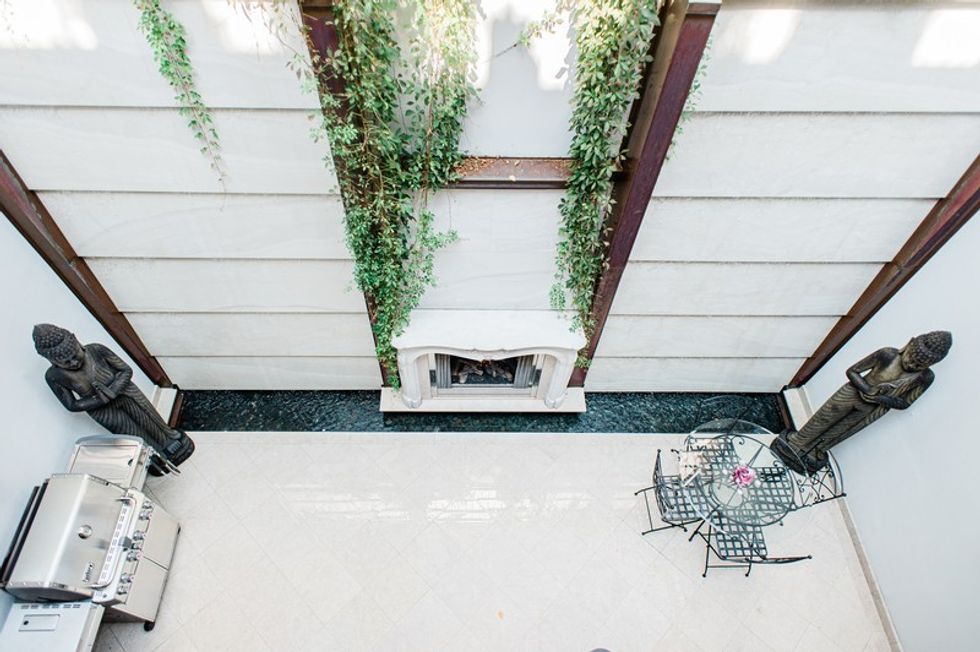 KITCHEN AND DINING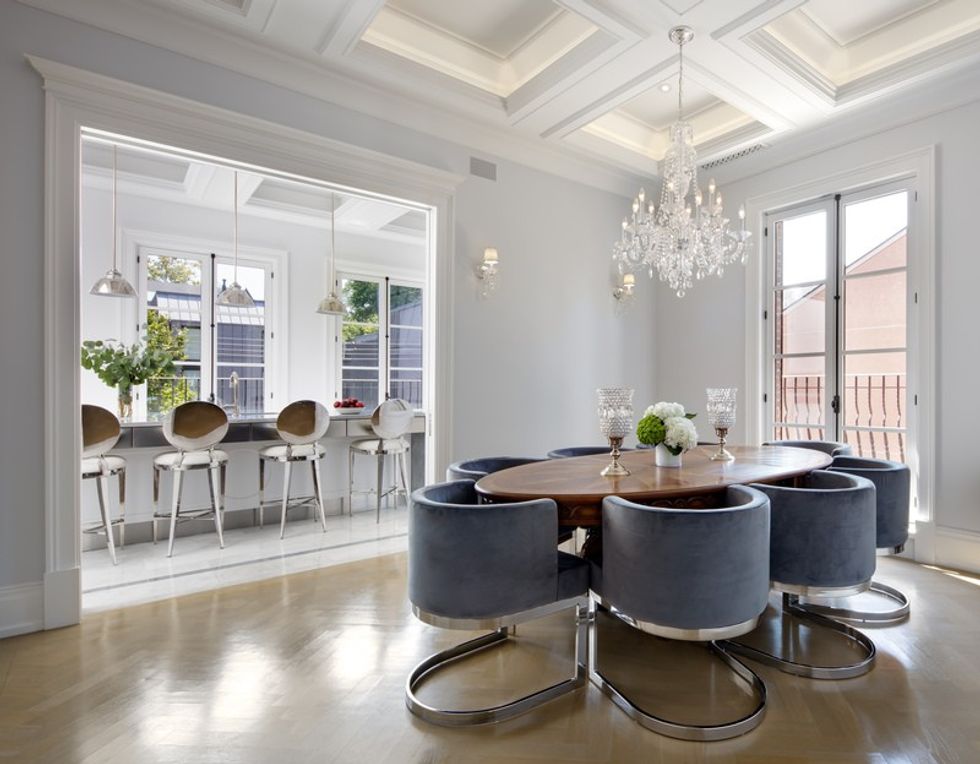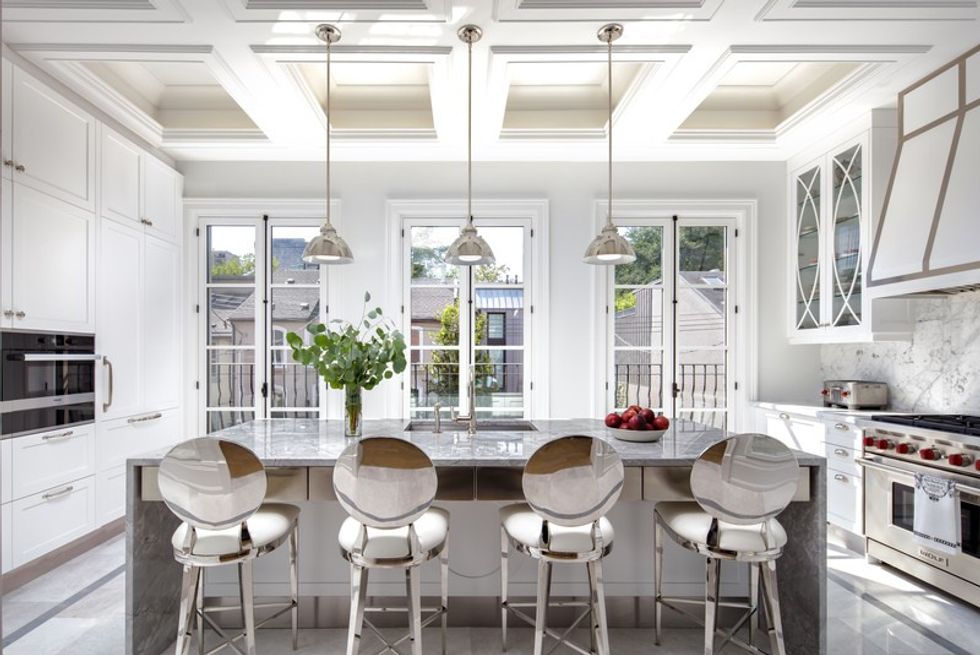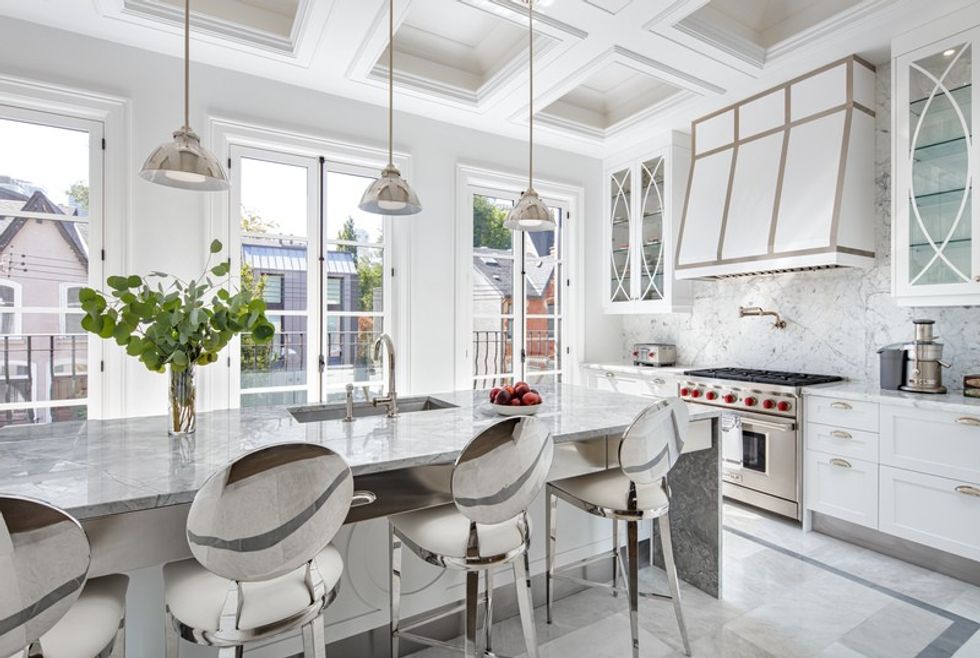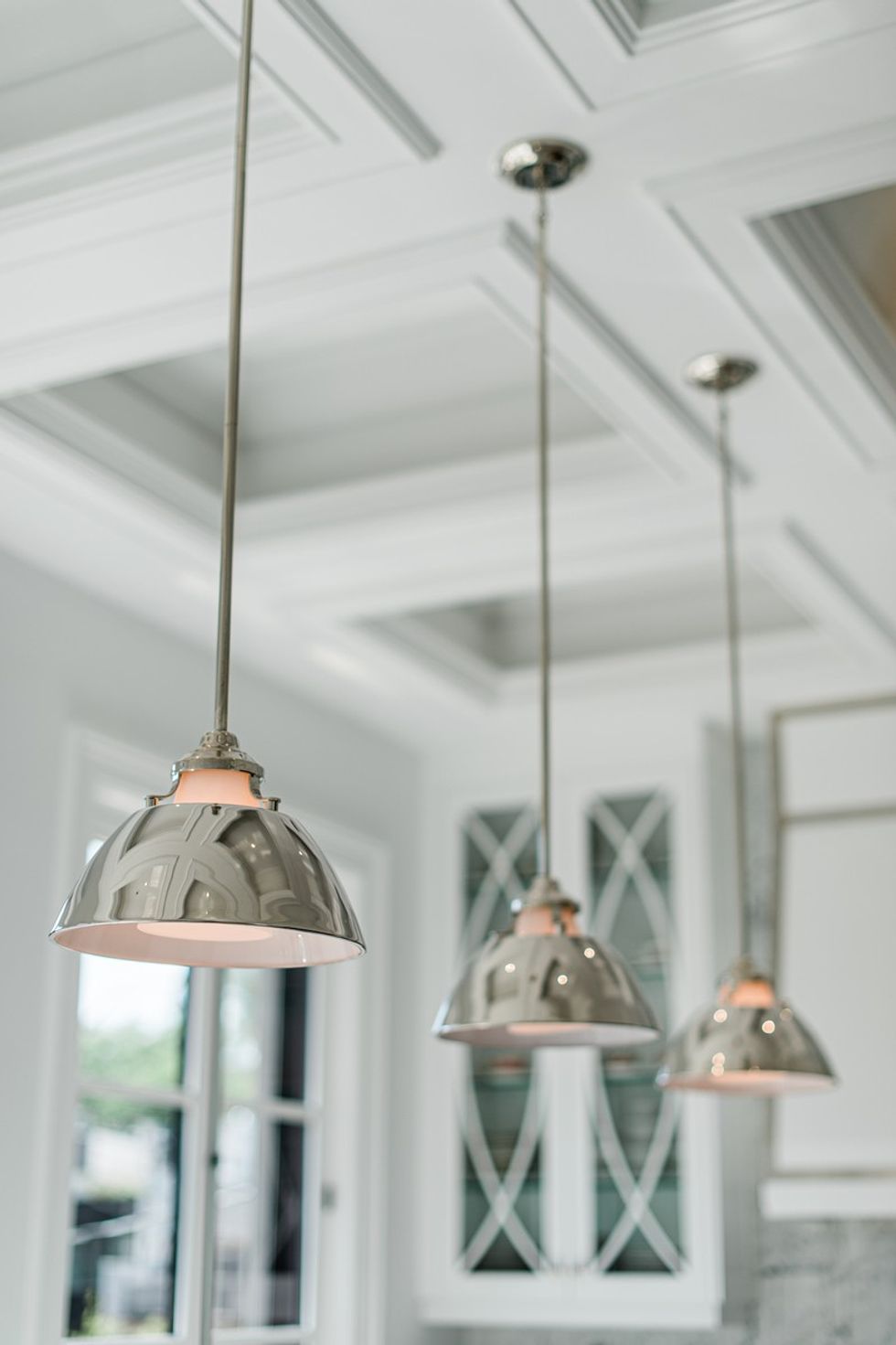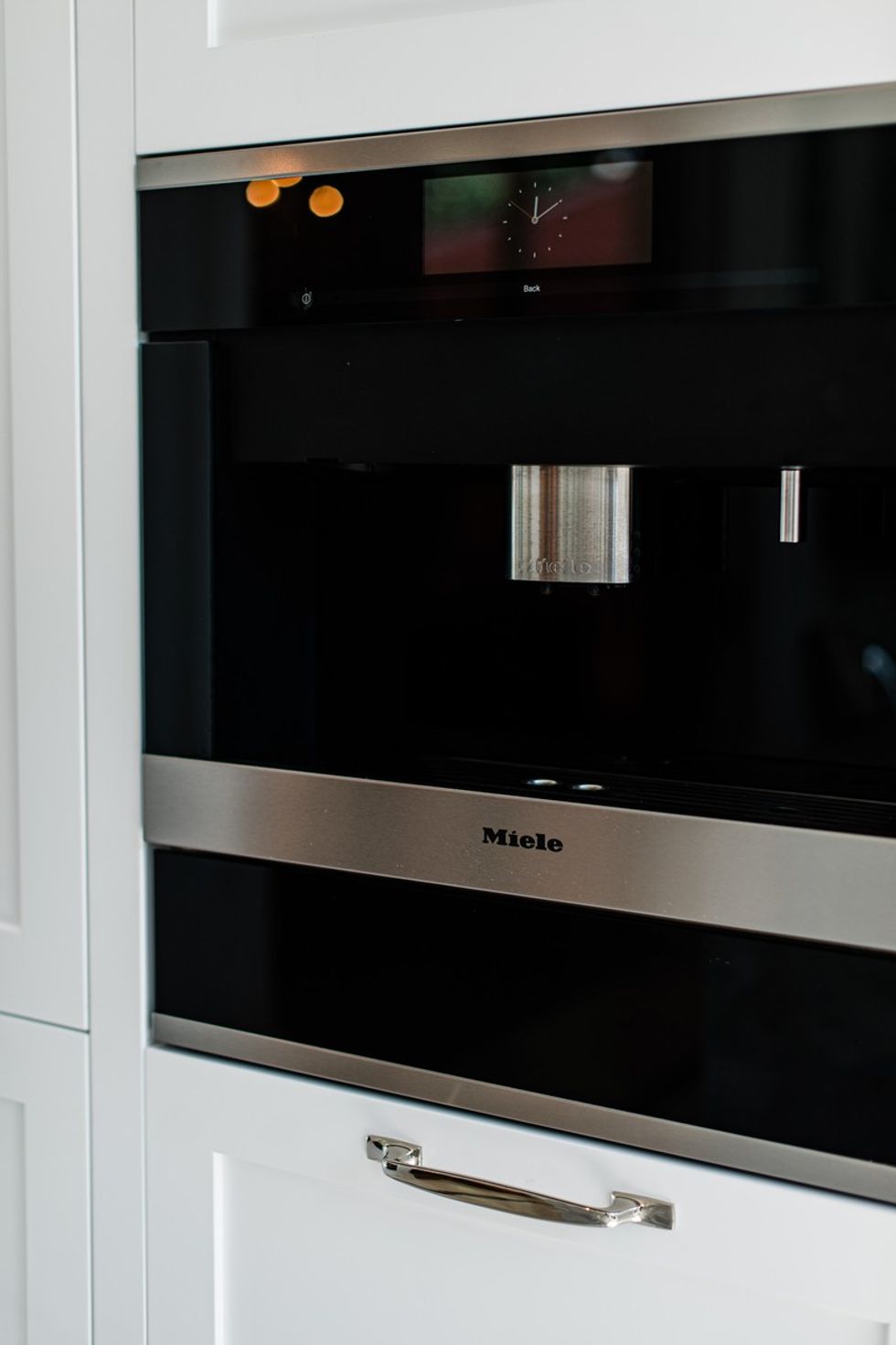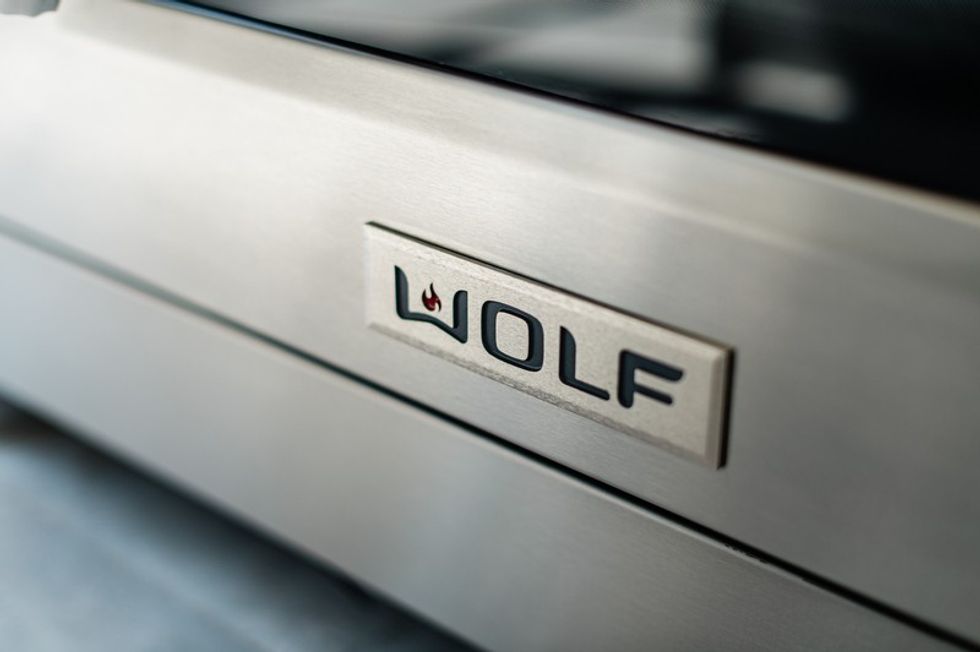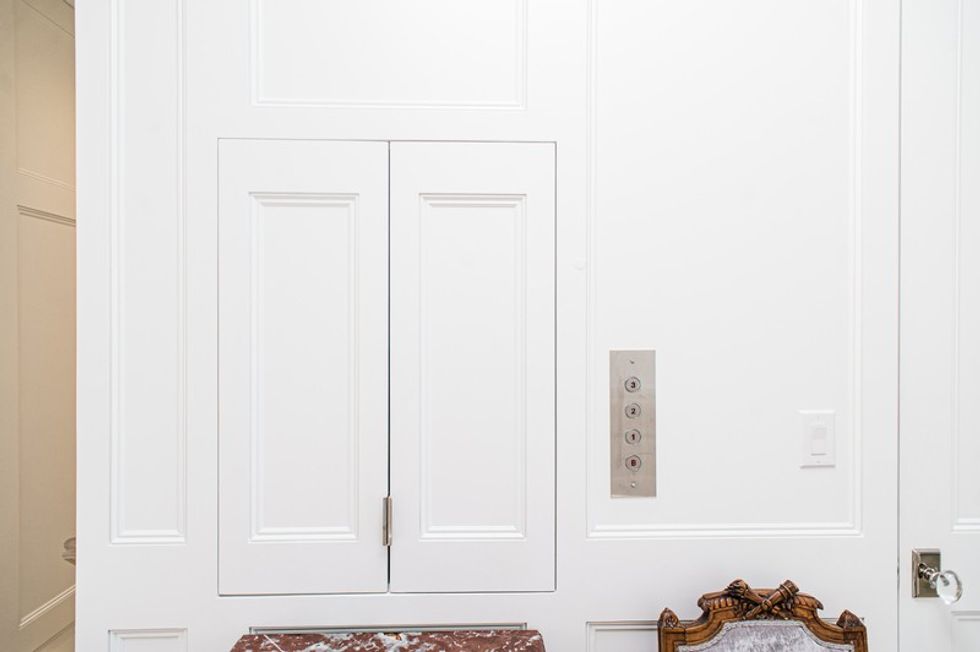 BEDROOMS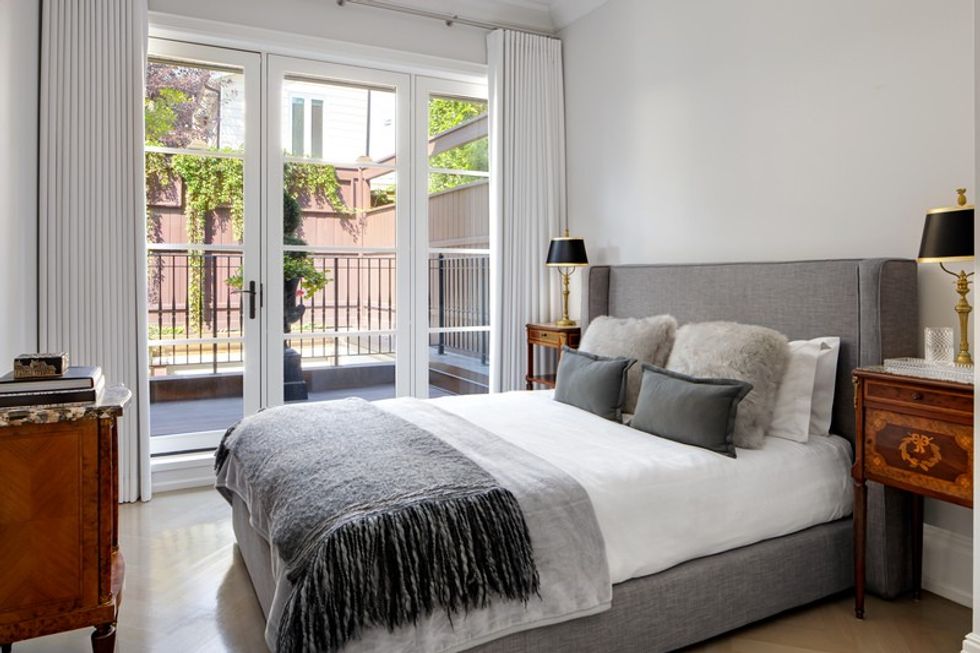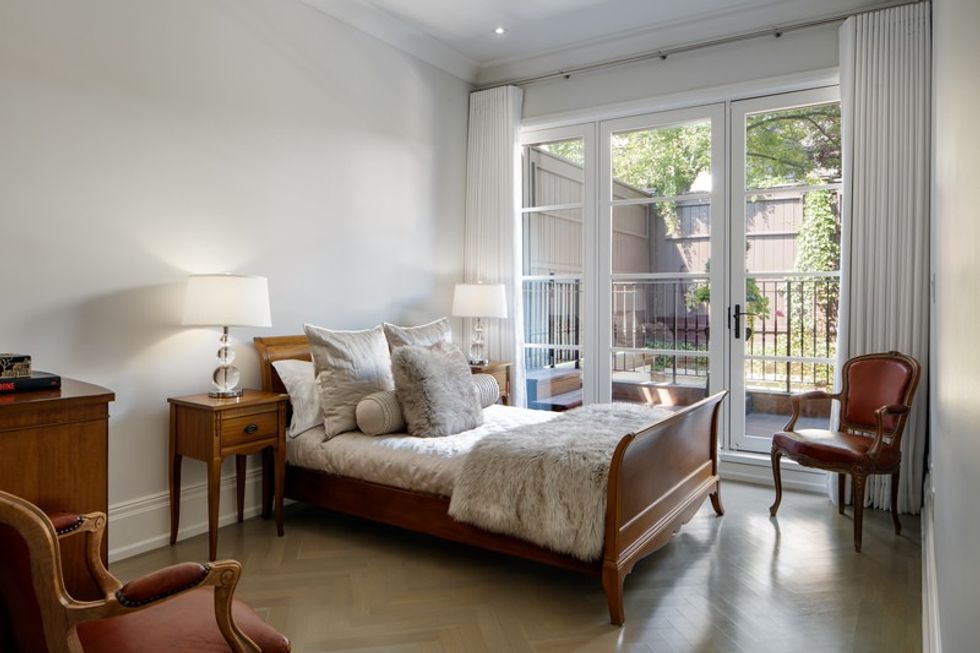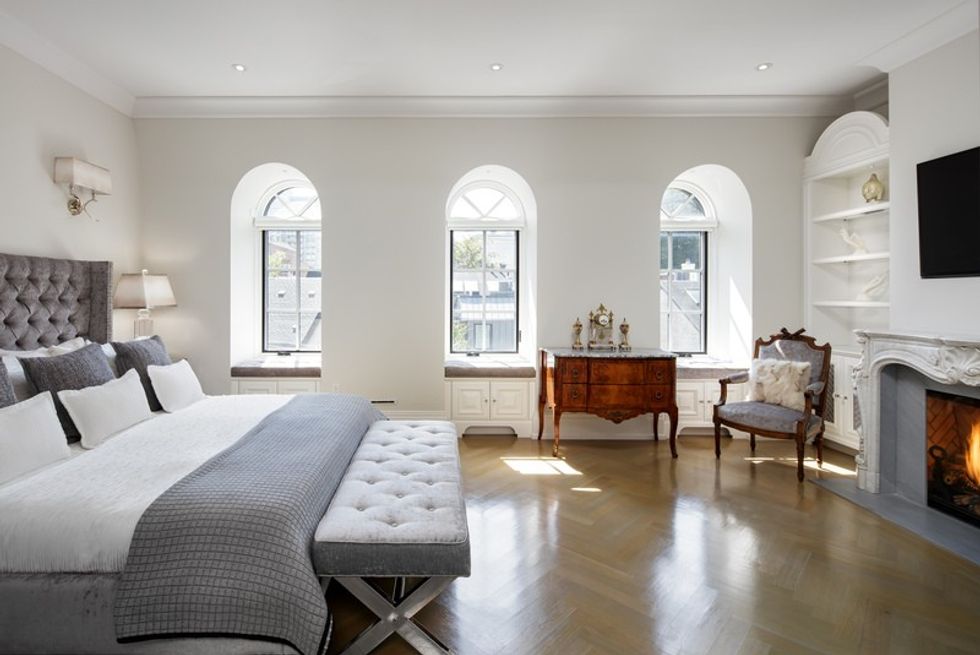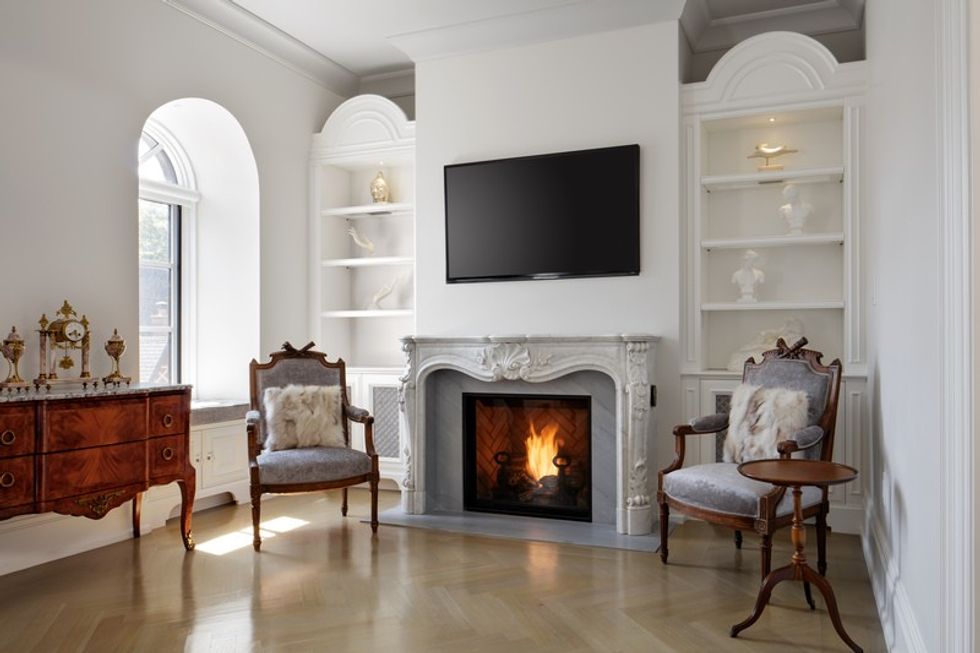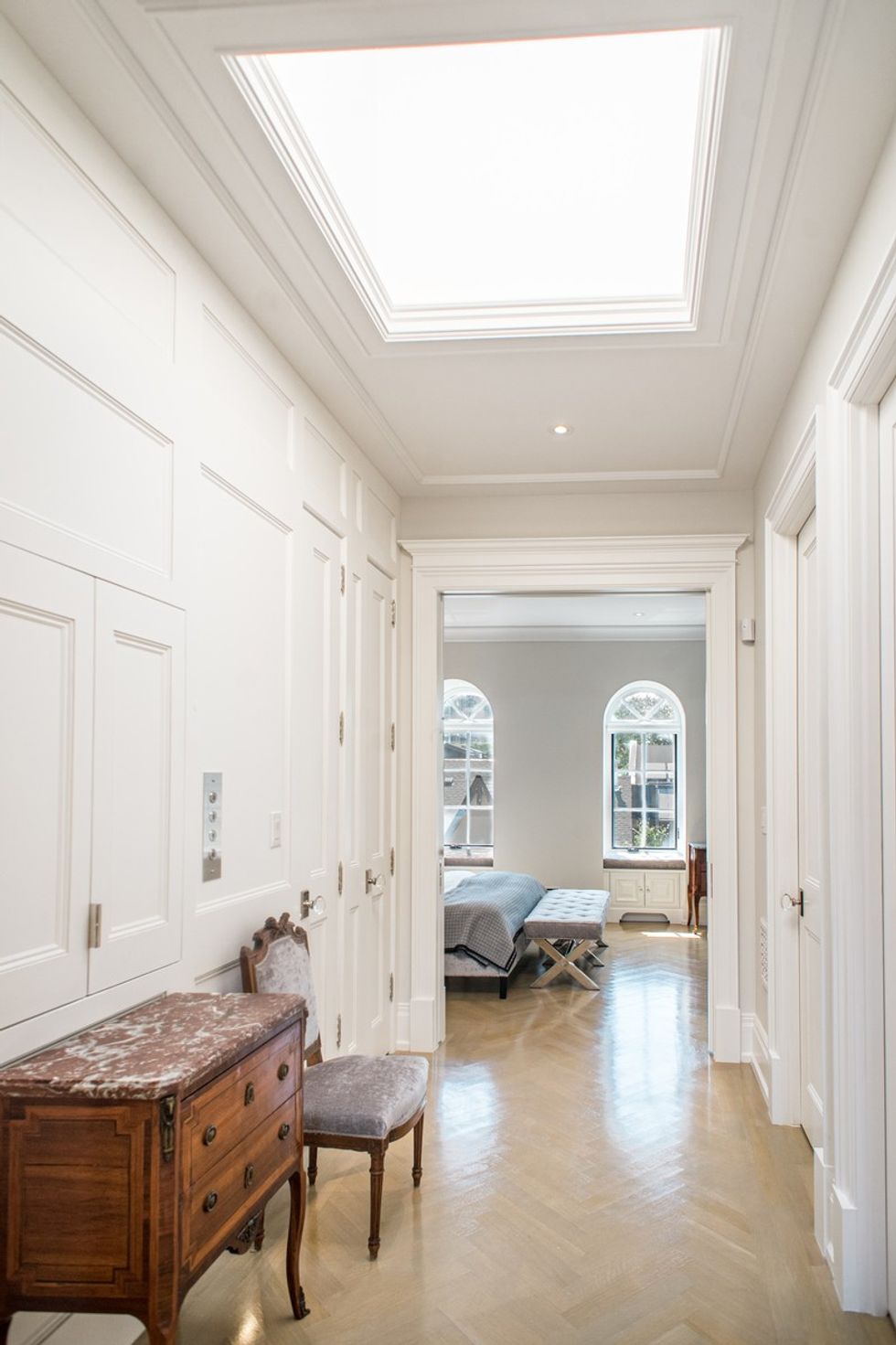 BATHROOMS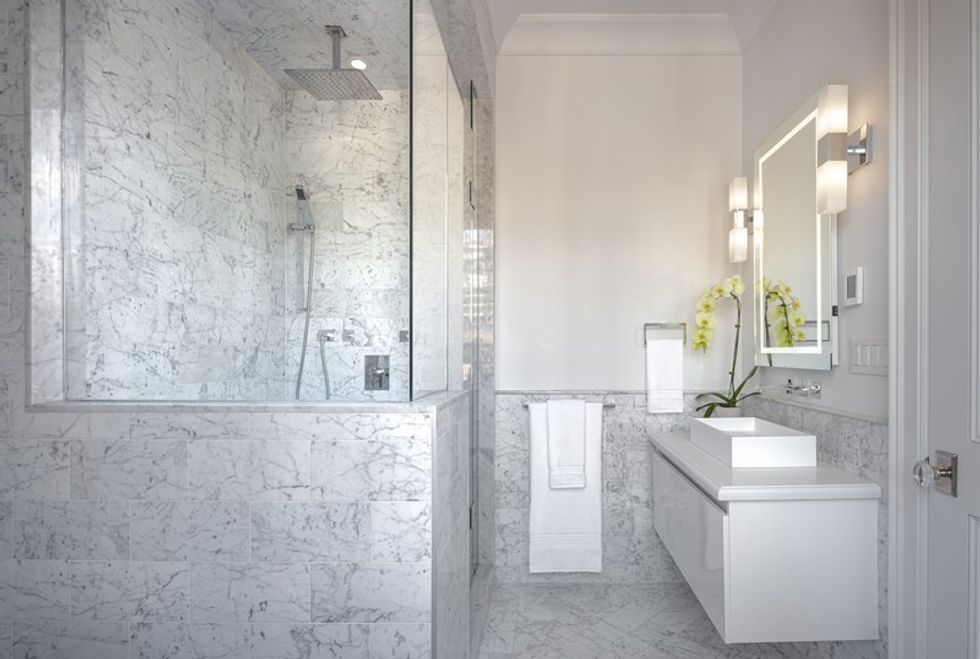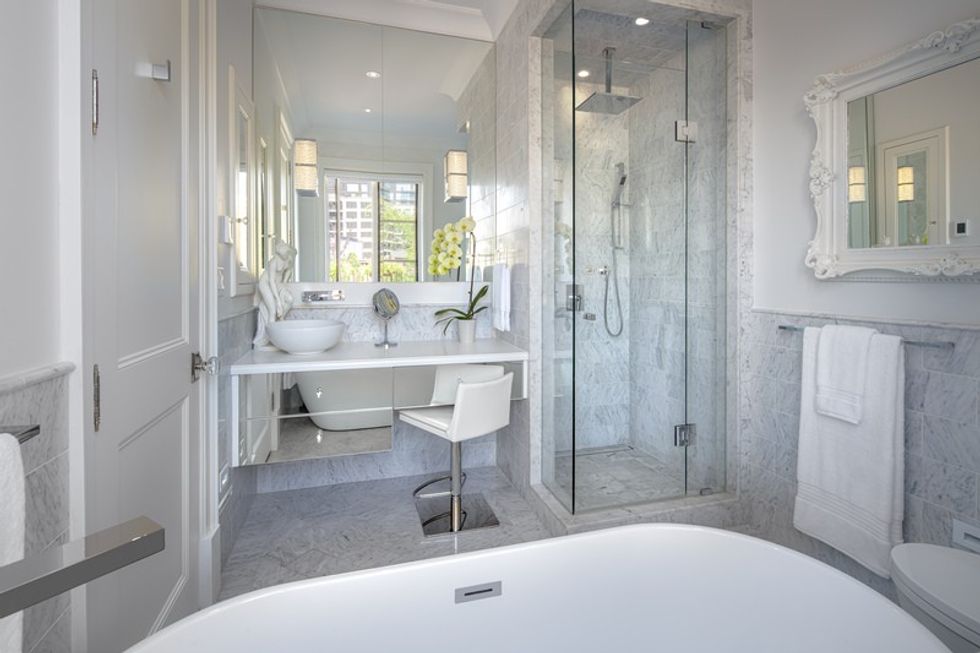 LOWER LEVEL AND GYM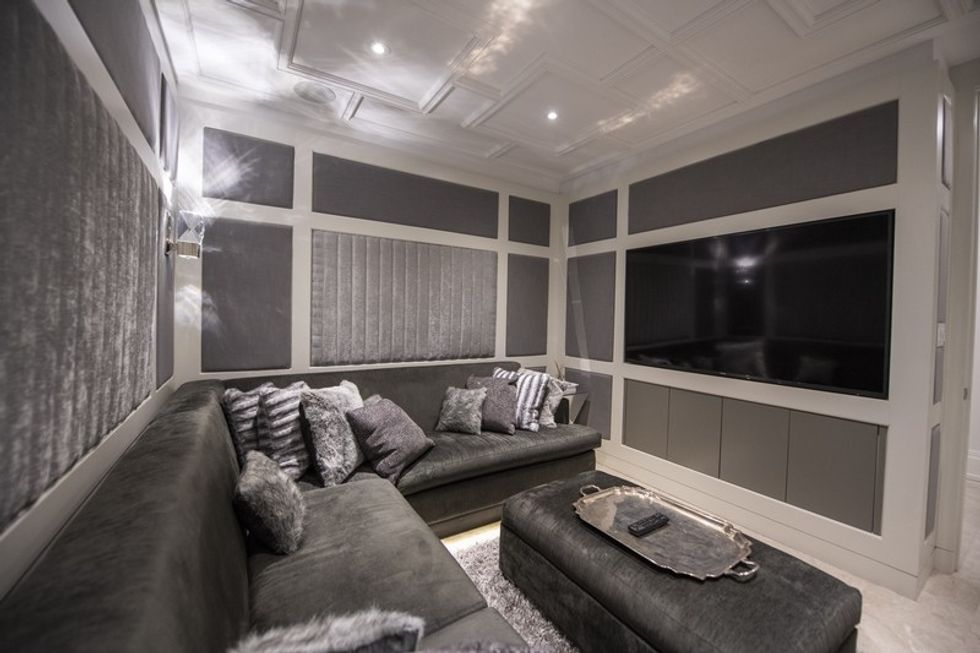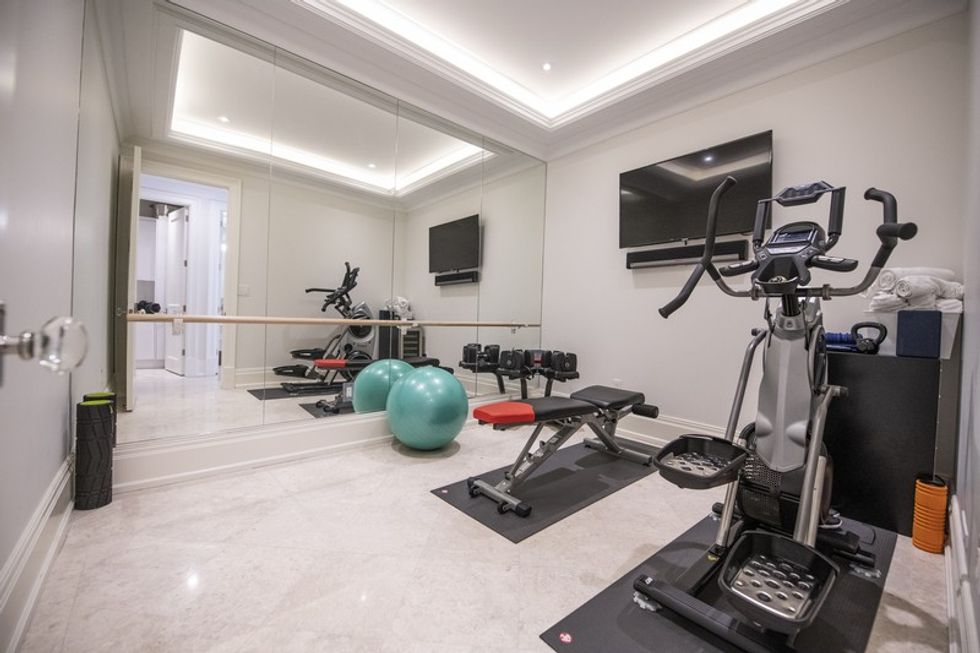 LAUNDRY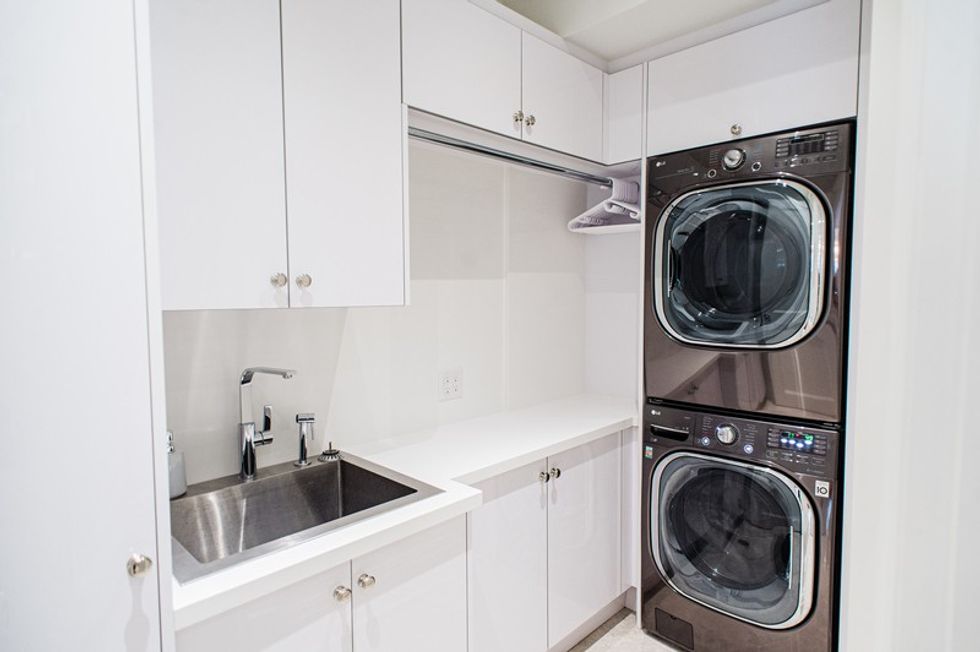 GARAGE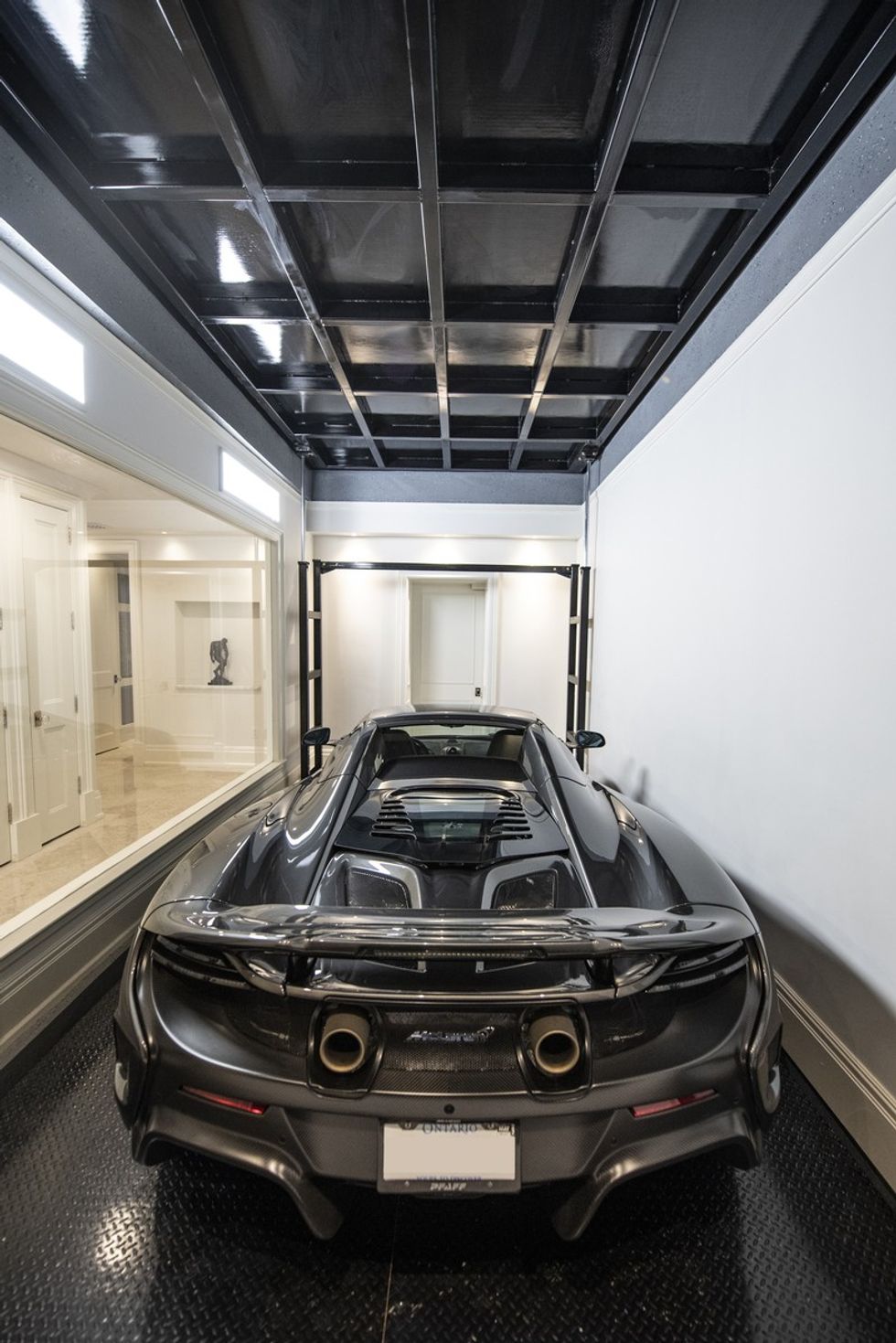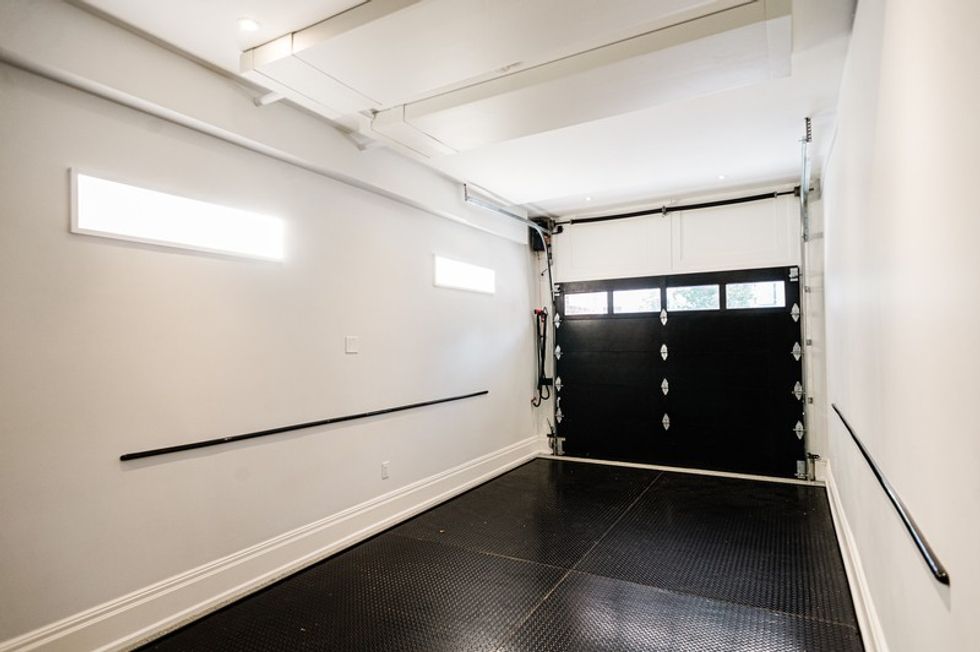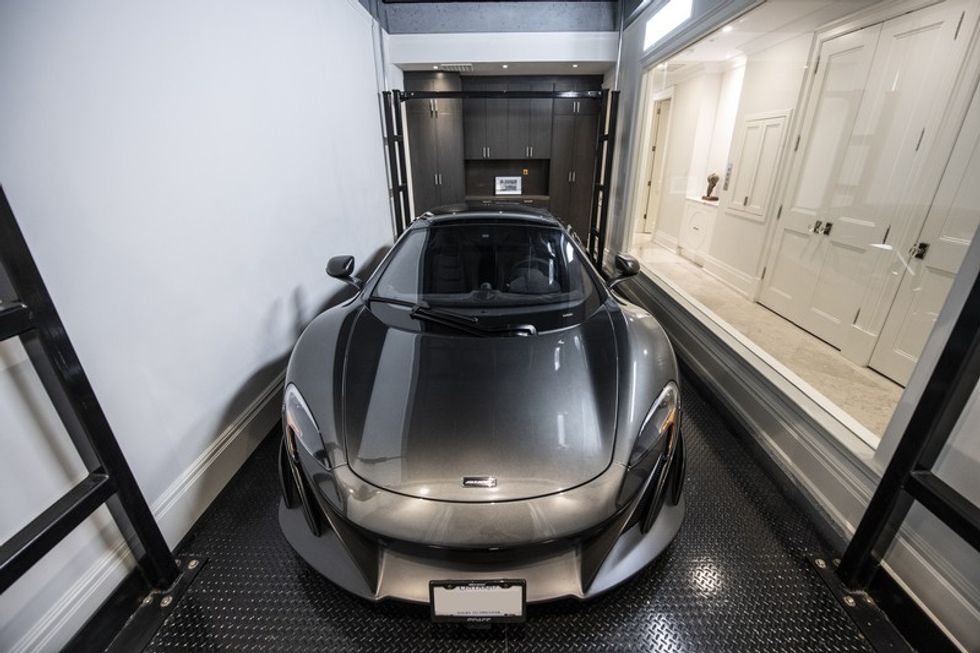 OUTDOOR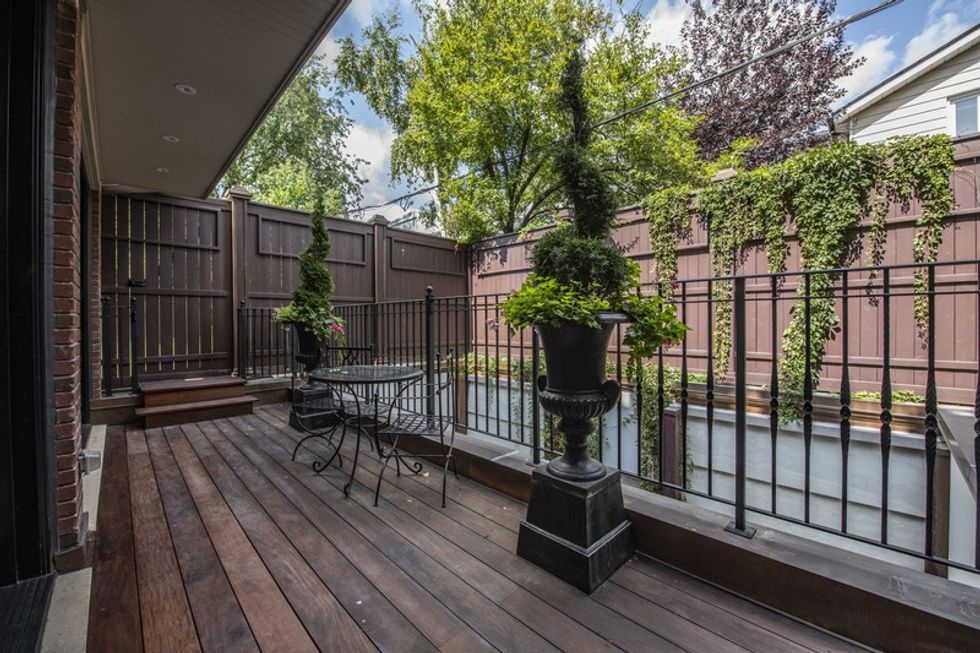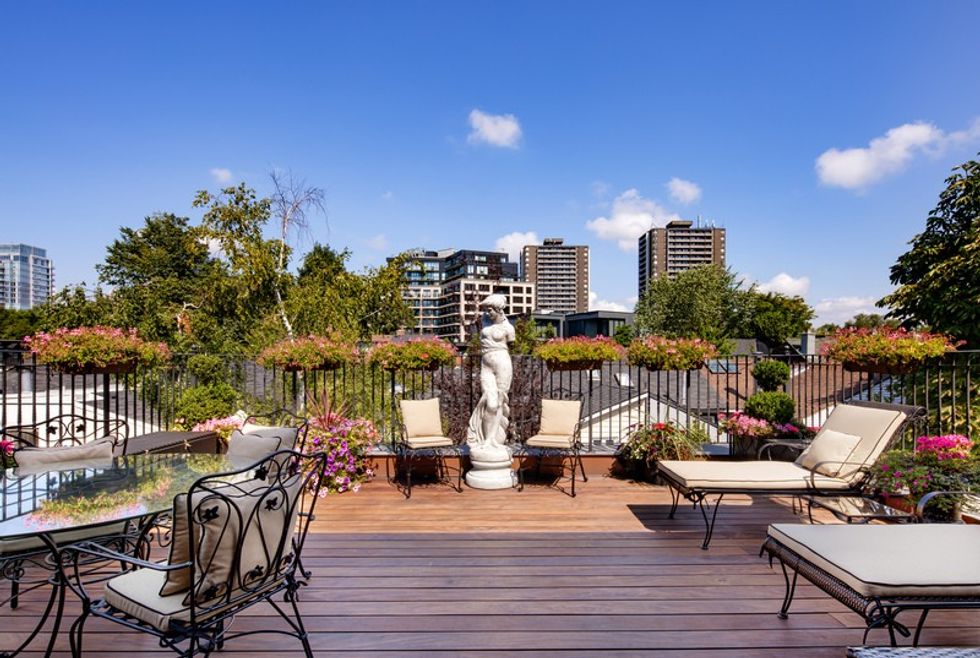 Listed Luxe