Tucked between Okanagan Lake and Ellison Lake, north of Downtown Kelowna and Kelowna International Airport, is McKinley Beach: a lakefront community that showcases the best the Okanagan Valley has to offer, and is filled with collections of custom-built homes.

One such collection is Mezzo Living by North American Development Group; the group was founded in Markham, Ontario and now has a long list of projects that span numerous provinces and states.
---
Mezzo Living consists of 29 rancher homes along Aspen Lane and Lavender Lane, overlooking Okanagan Lake. The homes are nearly sold out, according to the project website, but one home — 3302 Aspen Lane — is currently available for $1,399,000.
McKinley Beach doesn't have the hustle and bustle of Downtown Kelowna, which is part of its appeal. It's also much closer to key amenities such as Kelowna International Airport and the University of British Columbia's Okanagan campus, not to mention the Okanagan Golf Club, more ponds and nature trails than you can count, and of course, the waters of the Okanagan Lake.
READ: Custom-Designed Country Home On 3-Acre Lot In Kelowna Asks $4.9M
3302 Aspen Lane, a bareland strata, completed construction just this year, with three bedrooms, three bathrooms, and 2,684 sq. ft of living space across a 0.23-acre lot.
Specs:
One of the home's two main living spaces consists of a large living room that leads out onto the balcony, where the best views of Okanagan Lake can be found, and includes a built-in wine rack, making the space perfect for entertaining, relaxing, and closing out the day.
The second main living space, down the hall, consists of a family room, again with access to the balcony, as well as a kitchen designed with an ultra-modern feel, equipped with built-in stainless steel appliances. Just off to the side of the kitchen is a dining nook, surrounded on two sides by windows that make it feel like you're dining in a treehouse above a forest.
Our Favourite Thing
All those windows around the home don't just provide great views of what's outside, but also allow an abundance of natural light inside of the home, which works wonderfully with the calming light colour scheme the home utilizes.
The home is also finished with a recreation room, a den, laundry room, and storage room, which add up to provide more living space than what may initially meet the eye.
The home's bedrooms provide views just as great, with the primary bed again boasting access to a balcony, as well as a luxurious ensuite bathroom that includes a standalone tub and a glass-enclosed shower, plus a sizable walk-in closet.
We've mentioned the balconies a few times now, and they were undoubtedly a main focus in the design of these homes — and the Mezzo Living community at large. These balconies span nearly the entire width of the home, providing plenty of lounge and outdoor dining space that allow you to comfortably take in the views. It's the best the Okanagan has to offer.
WELCOME TO 3302 ASPEN LANE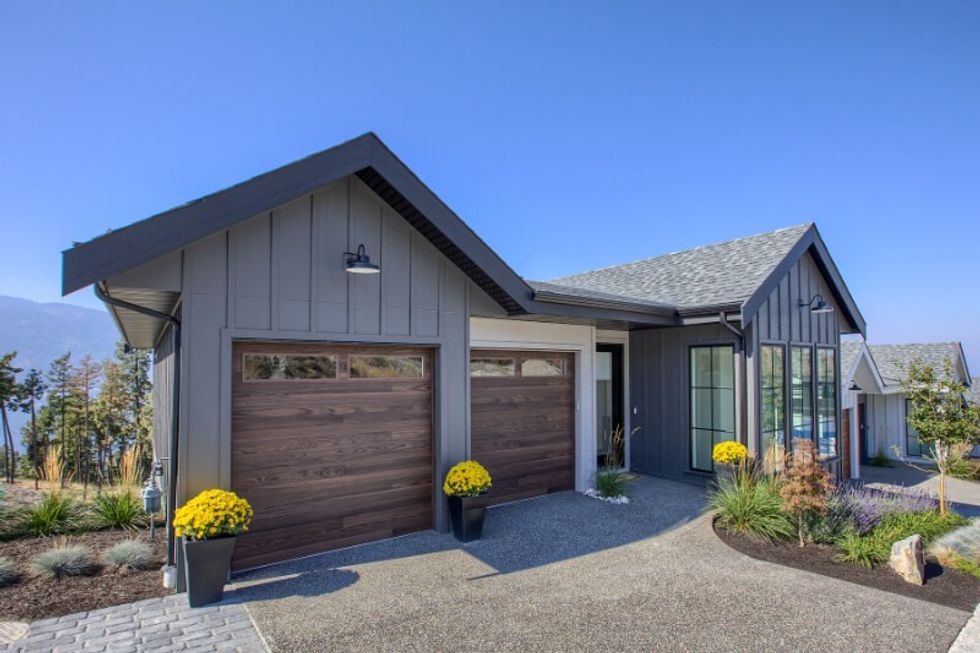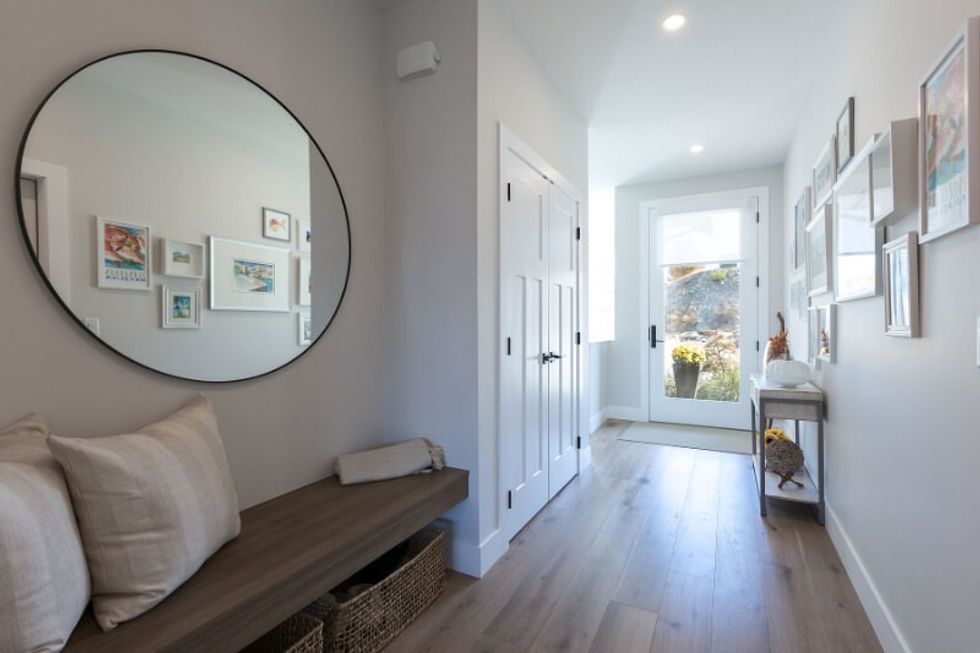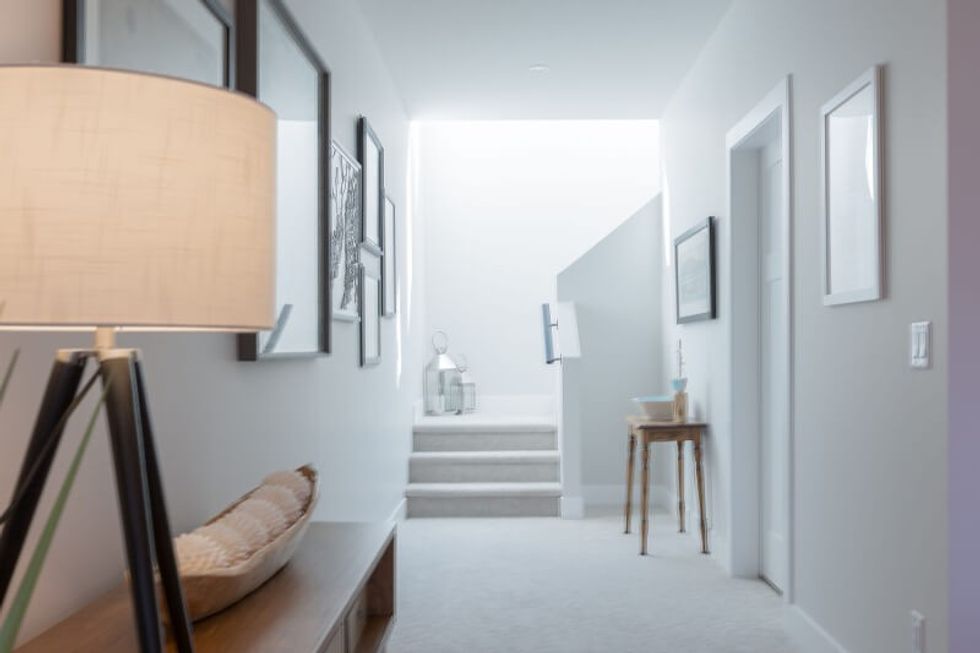 LIVING, DINING, AND KITCHEN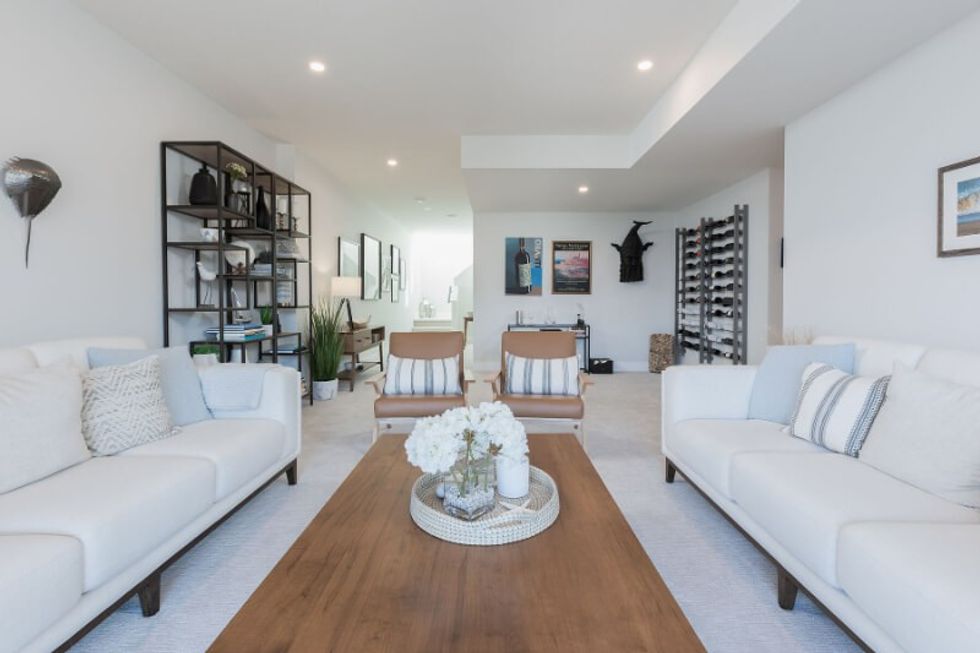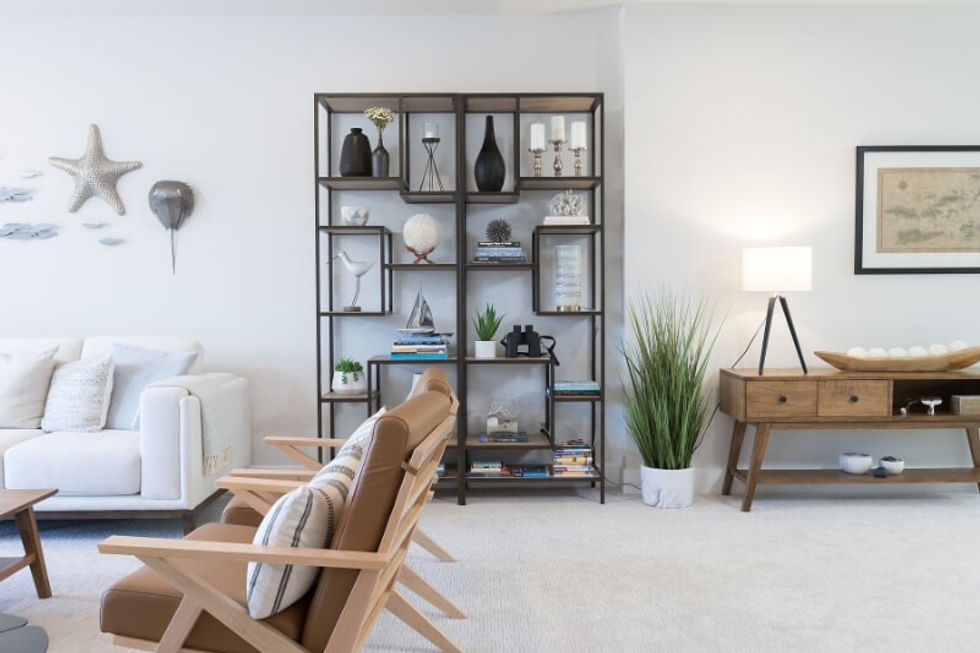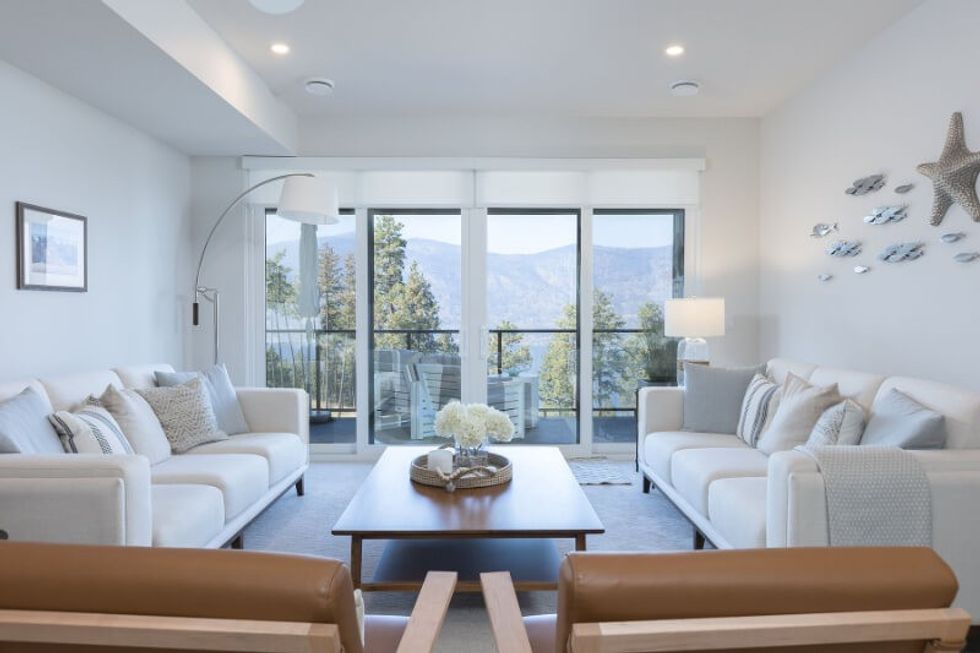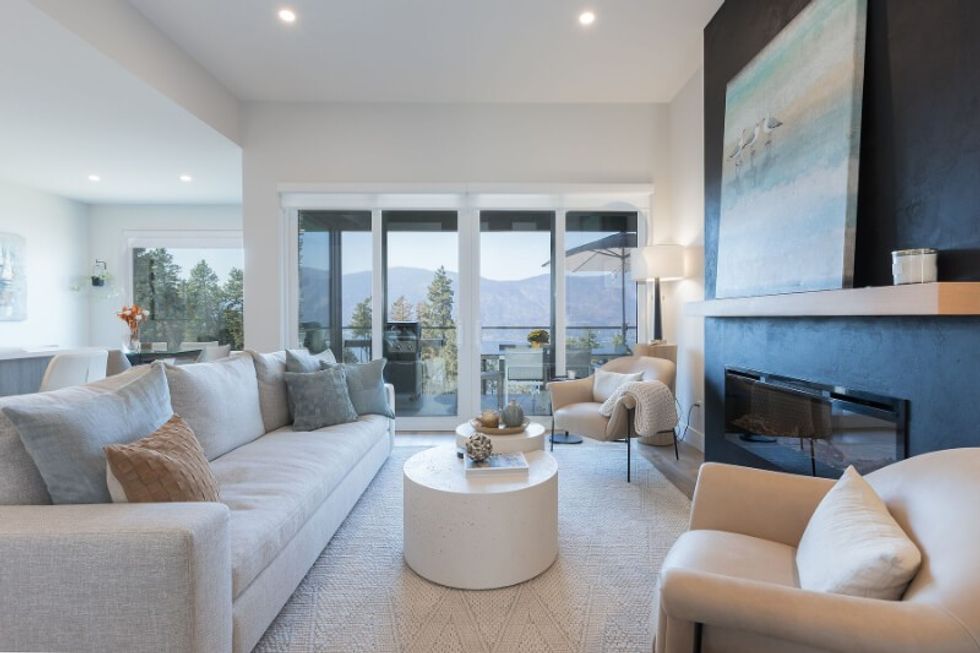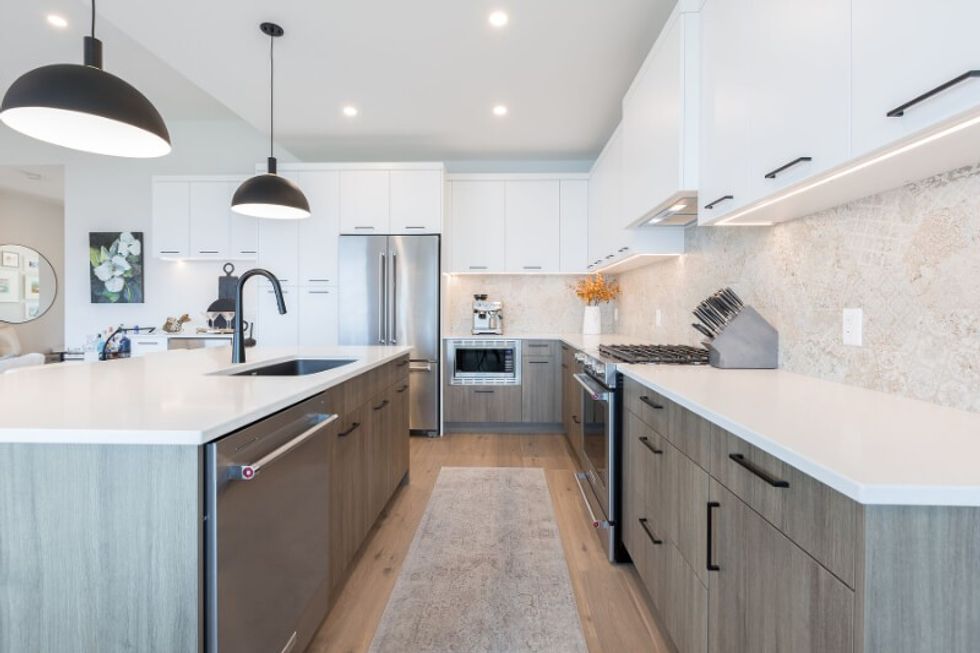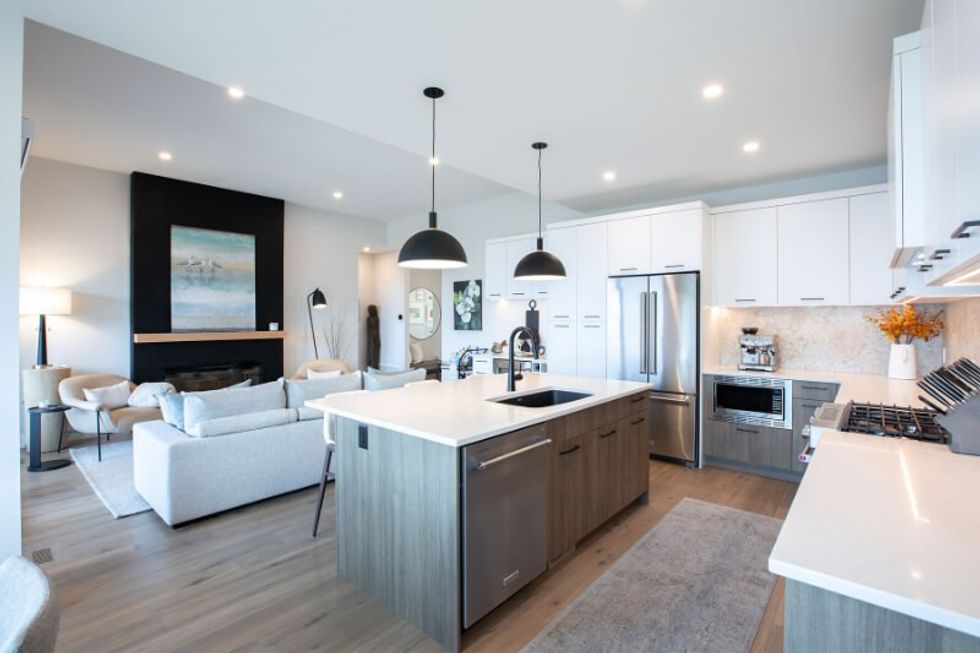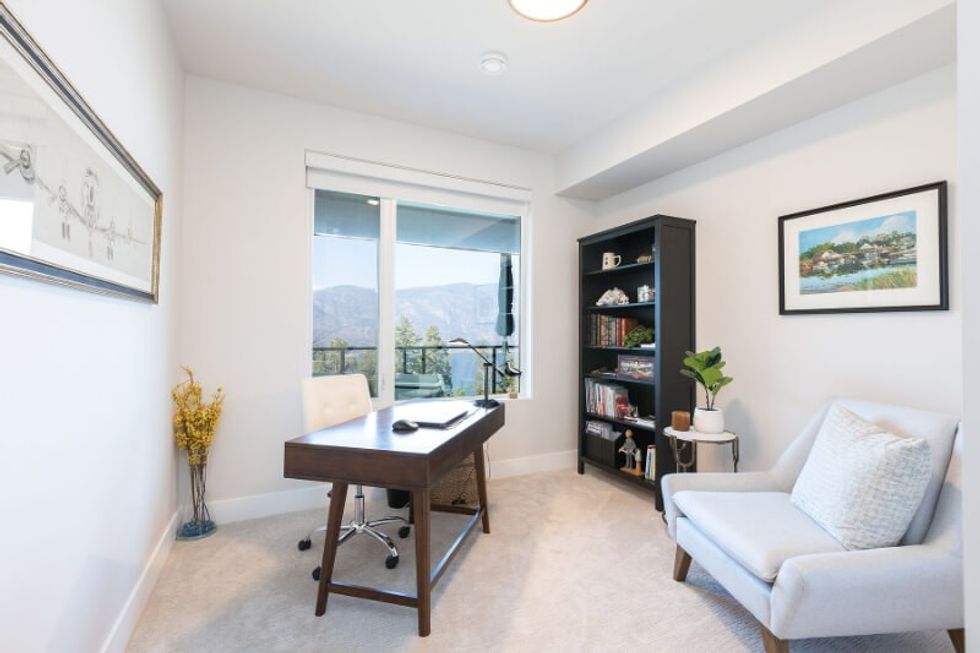 BEDROOMS AND BATHROOMS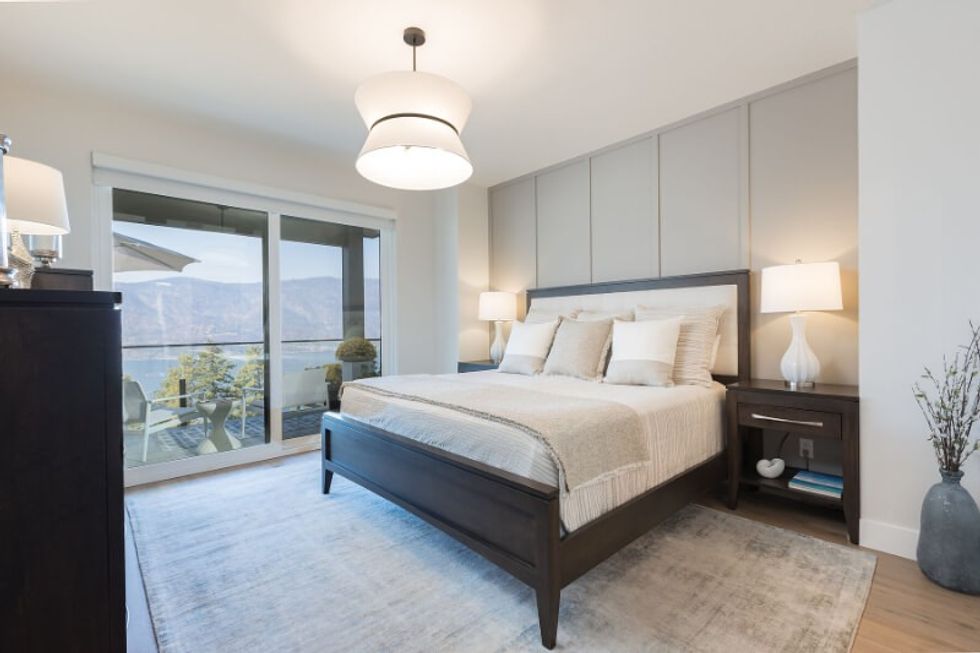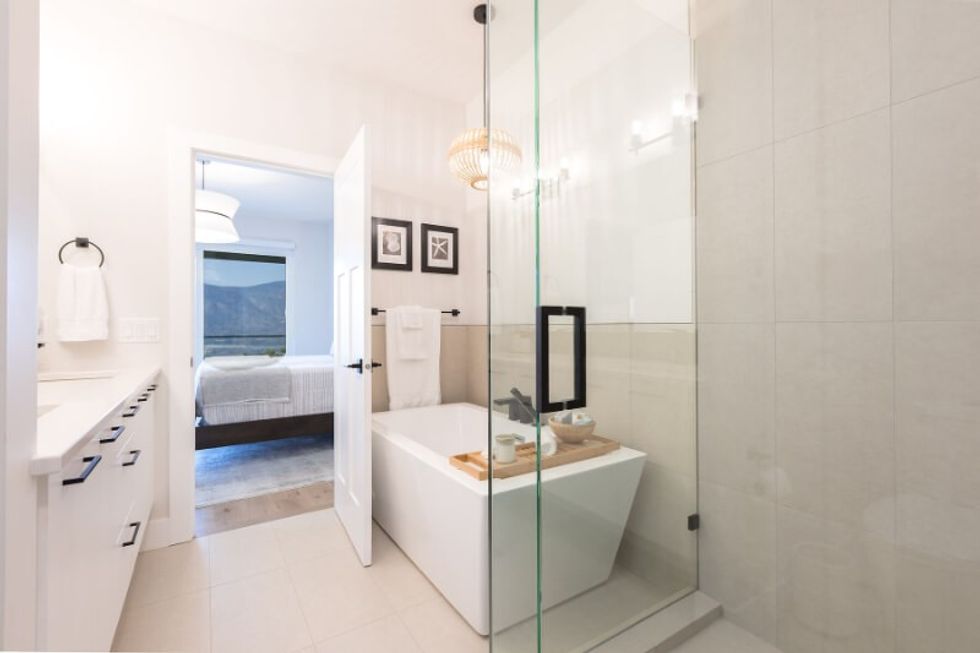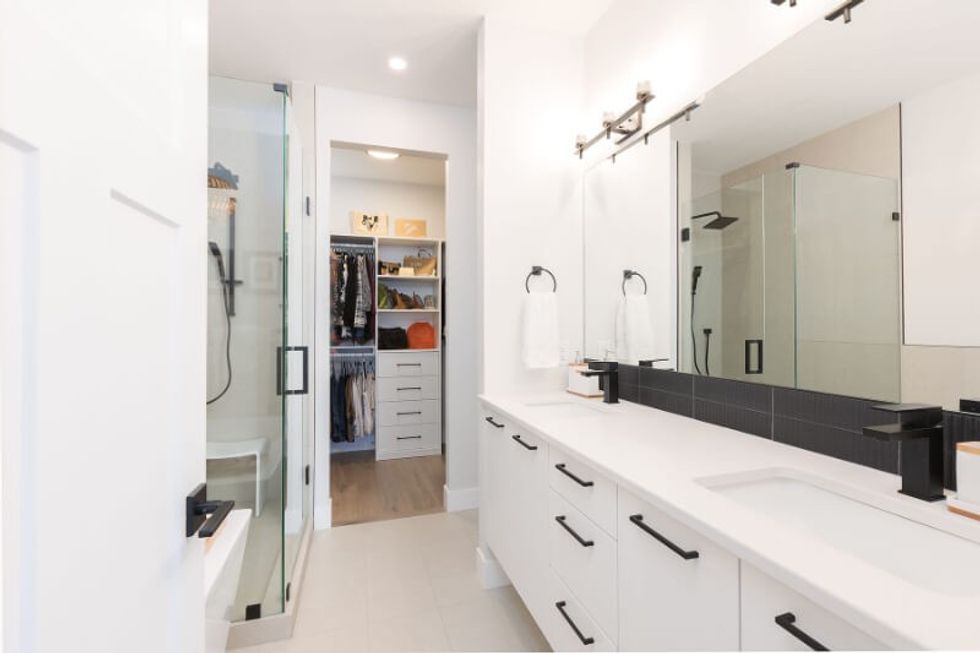 EXTERIOR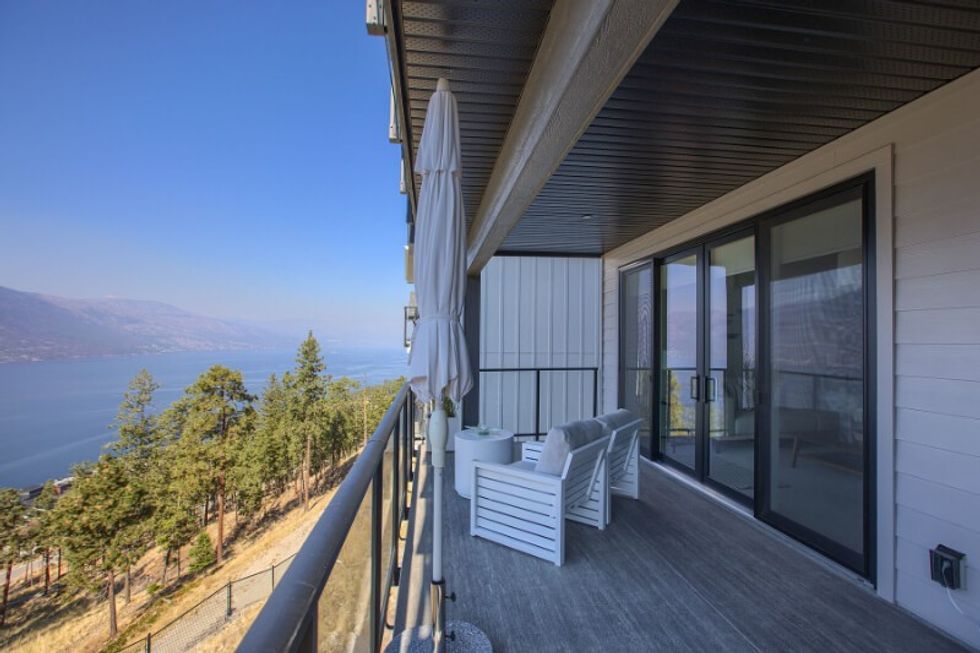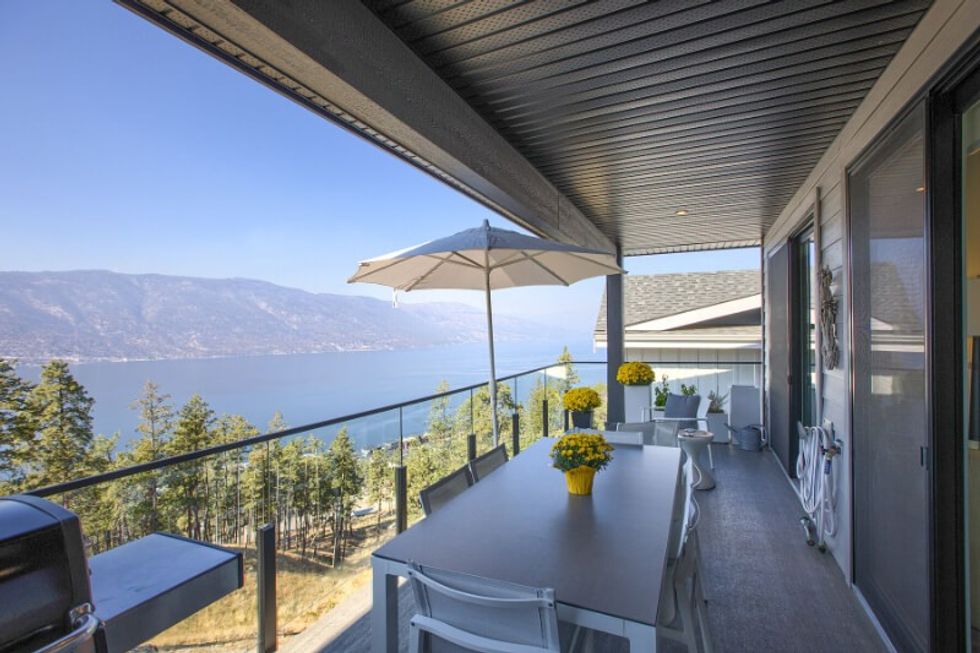 This article was produced in partnership with STOREYS Custom Studio.
Listed