A nine-story, 165-unit mid-rise development proposed for the northeast corner of Glencairn Avenue and Bathurst Street is finally looking to move forward.
Last reported as a 150-unit development, the project has increased unit count as it heads to the City of Toronto planning team this month for a series of minor variances—including changes to the building's aesthetic and the acquisition of the former bank building currently located at the site on the corner.
---
The development site at 2795 Bathurst Street, which is presently home to a group of buildings, including the single-storey bank branch, was developed by Riverking Developments LP and designed by IBI Group.
READ: 54-Storey Building Proposed for Harbour Castle Conference Centre Redevelopment
According to documents submitted to City planners, the proposal was initially submitted as a Zoning By-law Amendment in 2015, with adjustments being made in a 2017 Official Plan Amendment application. The design was updated in 2019 following a settlement being reached at the Local Planning Appeal Tribunal (LPAT), and now once again with the project's initial submission for Site Plan Approval.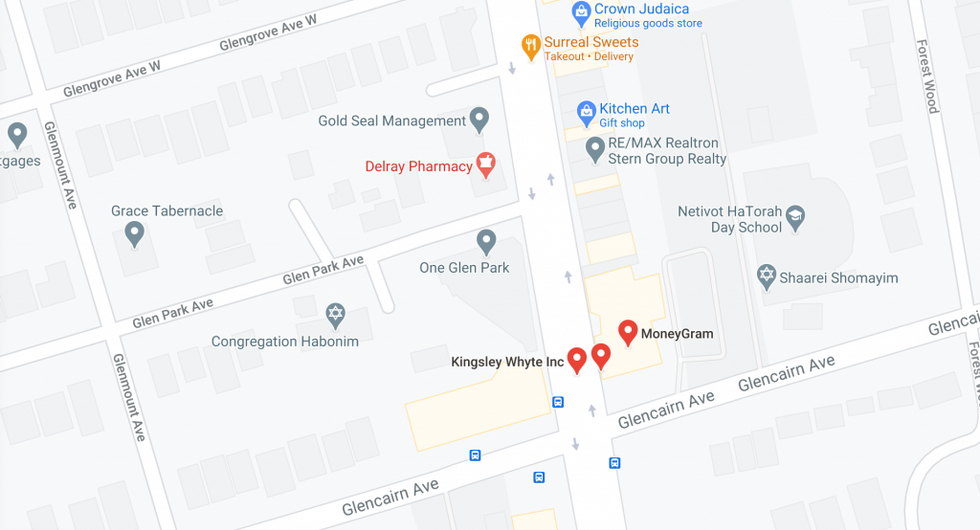 2795 Bathurst Street
The current proposal for the mid-rise calls for a total gross floor area (GFA) of 15,570 m², an increase from the initial proposal's 13,900 m². The building is now planned in a mix of 14,720 m² of residential and 850 m² of non-residential GFA, increasing from 13,150 m² residential and 750 m² retail in the 2015 plan.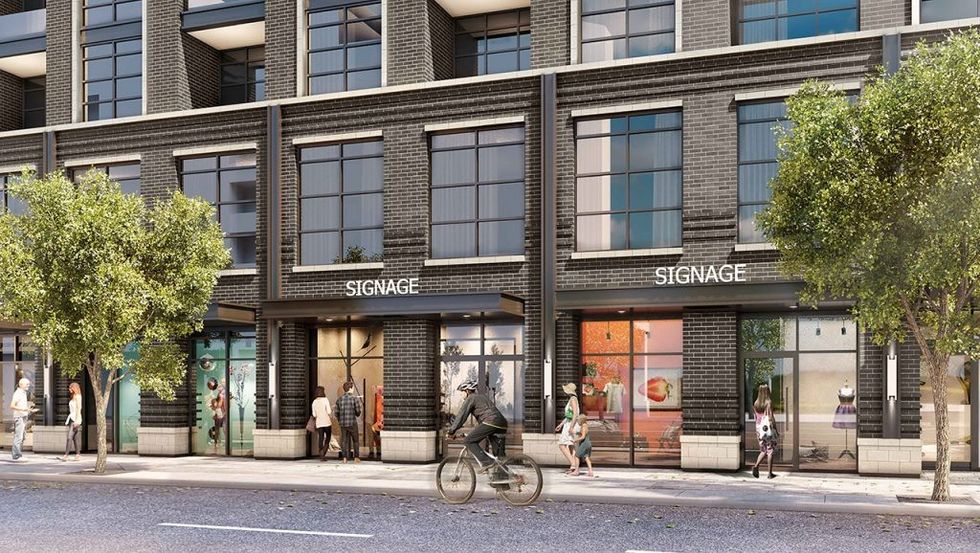 2795 Bathurst Street/Rendering submitted to the City of Toronto
If approved, the development would house a mix of 89 one-bedrooms, 60 two-bedrooms, and 16 three-bedroom units. While previously planned as rentals, the latest submission leaves the units' security to be determined in the future.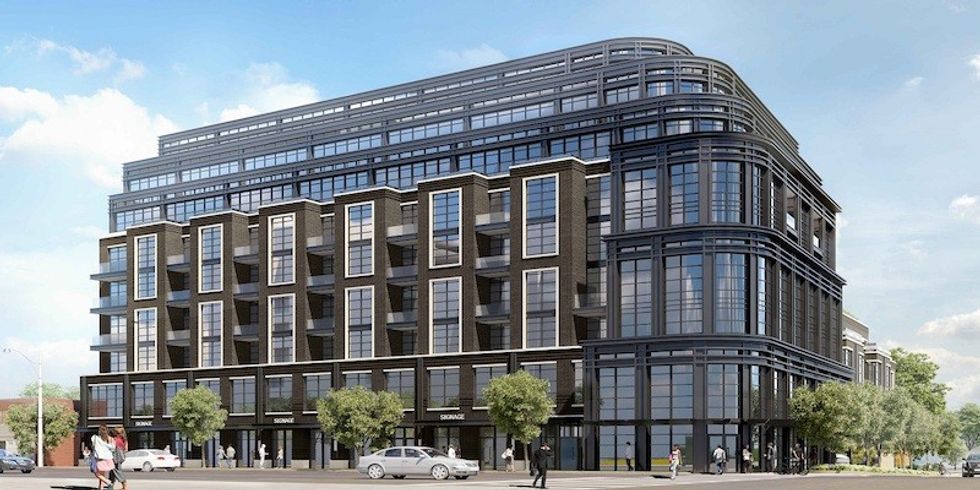 2795 Bathurst Street/Rendering submitted to the City of Toronto
The building would also have a three-level underground garage with 174 parking spaces, increased from 161, in a mix of 142 spaces for residents, 24 for residential visitors, and 8 for the retail and non-residential uses.
Future Developments