For anyone seeking a relocation to cottage country, this newly-listed post and beam dream, surrounded by lush Muskoka forest, is the ideal escape ticket.
Post and Beam Beauty spans 6,117 sq. ft. overlooking the crystal-clear Kashagawigimog Lake. The country home, perched on 65 acres of prime, private peninsula, will provide its new owners the ultimate cottage country experience for a cool $2,150,000.
---
Approaching the home, the appeal is undeniable, as a cushion of cozy tree line and an air of exclusivity surround it. Inside, the open-concept design will capture your heart while massive windows facing in every direction offer a peek at the dense forest, or views of treetops leading down to the lake.
Equipped for all seasons, the six-bedroom, four-bathroom home will serve as a summertime abode, cozy fall lodgings, a winter haven, and a dwelling from which to watch spring come into bloom.
Some of the spot's most spectacular features include a soaring, floor-to-ceiling, granite fireplace, a huge deck, two screened "three-season" rooms including a BBQ and dining area, and both a garage and workshop fitted with electricity.
READ: Listed: Live Large at this Spectacular Lake of Bays Lodge
The kitchen, with both eat-in offered at the island or a more formal experience provided by a sun-soaked dining area, features a charming sink space that encourages staring out to the horizon; here, even the most menial tasks will feel luxurious.
Specs:
Type: Residential, House
Bedrooms: 6
Bathrooms: 3+1
Size: 6,117 sq.ft.
Lot Size: 65

 acres

Address: 2634 County Road 21, Minden, ON
Price: 

$2,150,000

Taxes: $6,420
Listed by: Ross Halloran and Maryrose Coleman, Sotheby's
Surrounding the house are five kilometres of hiking trails, plus plenty of room for boating as Kashagawigimog is part of a five-lake chain. The eight-minute proximity to Minden and 12-minutes to Haliburton also offer nearby opportunities for grabbing essentials or dining out -- though the desire to stay home and enjoy a fish fry will likely be strong, all year long.
If all this home is offering speaks to you -- and really, how could it not? -- don't wait. Despite the pandemic, demand for waterfront property in the region is still going strong, and if you sleep on it, this post and beam dream will remain just that: a dream.
EXTERIOR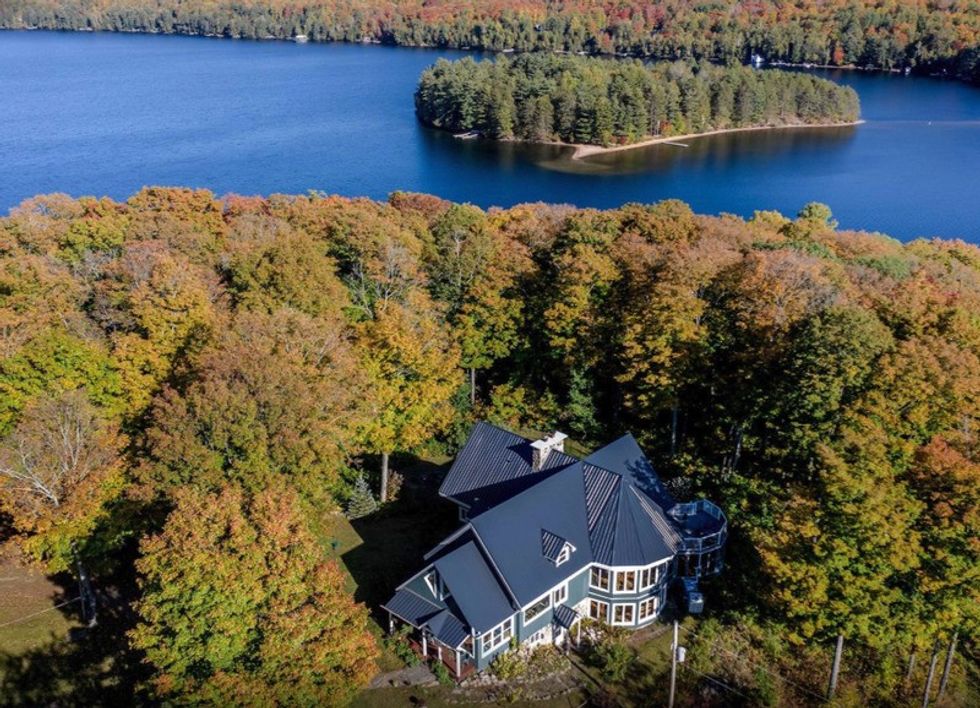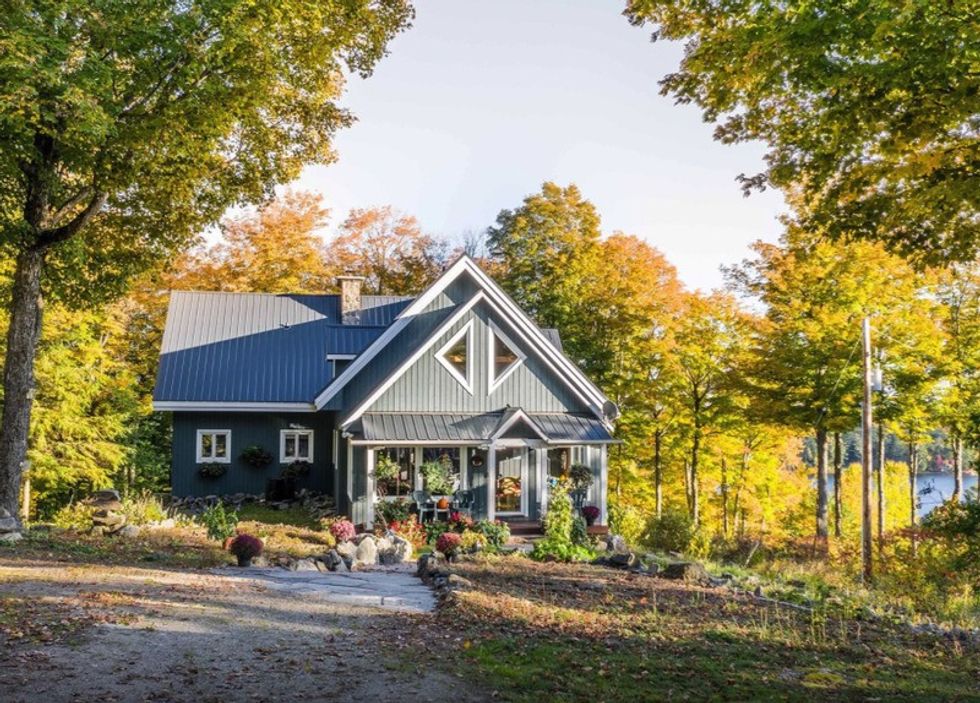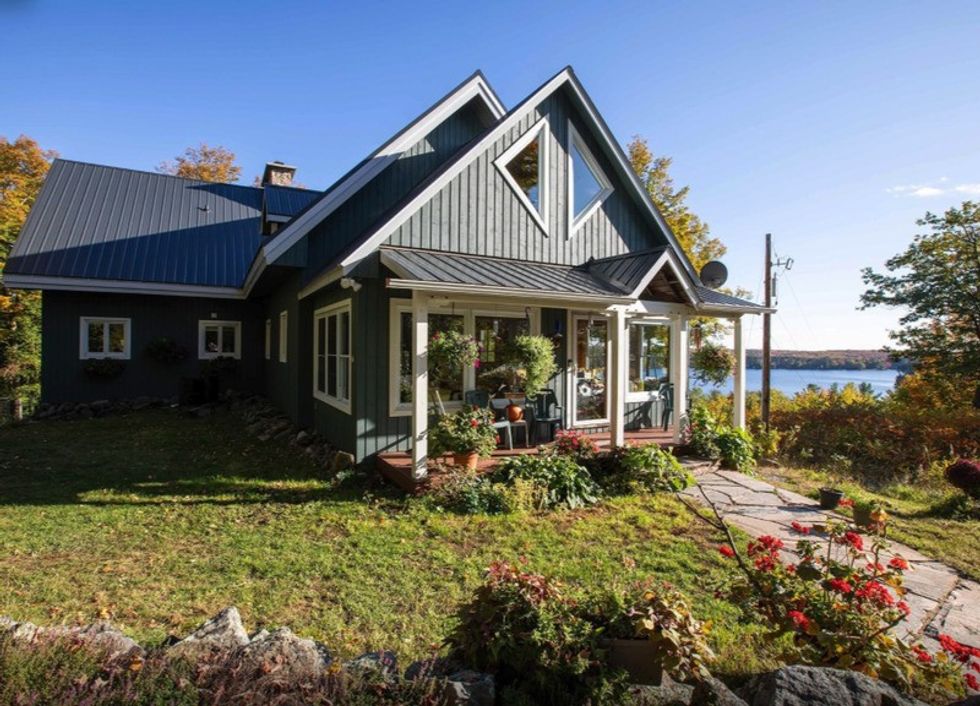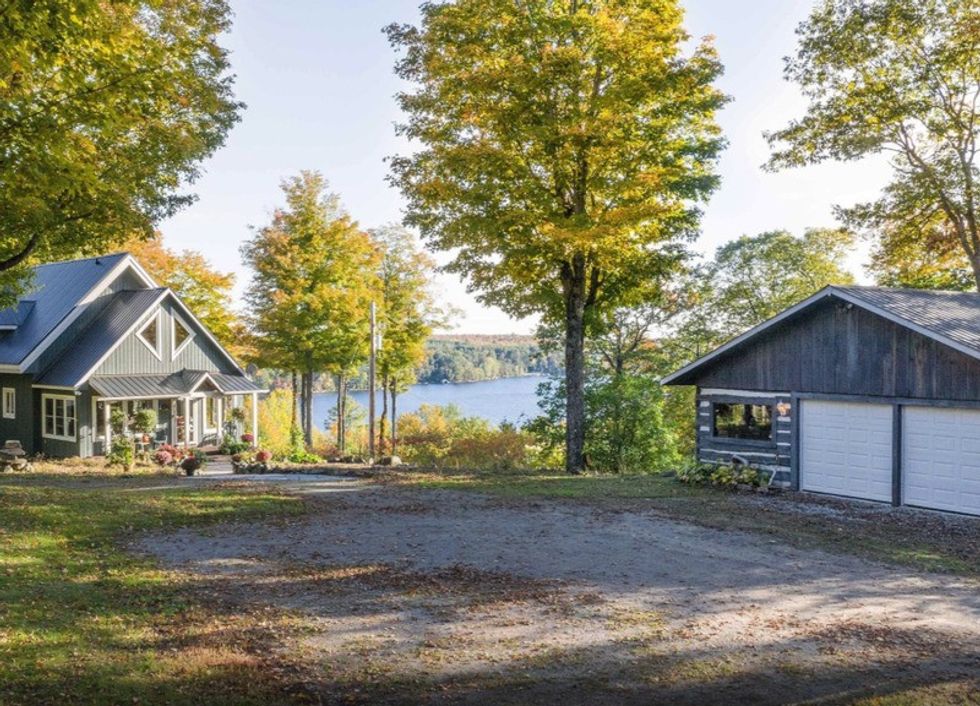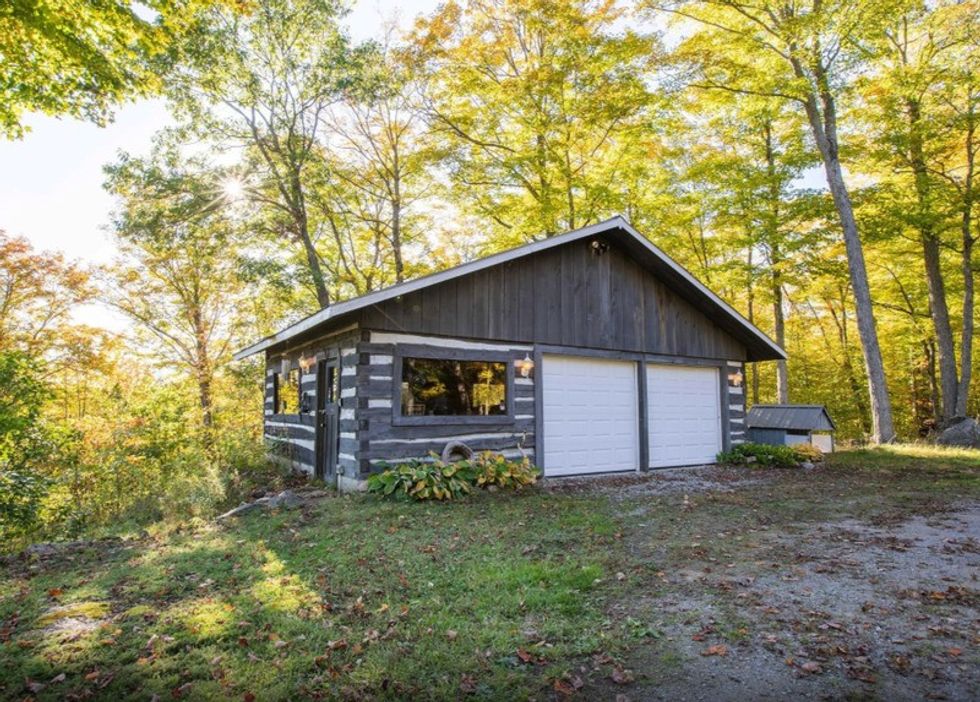 LIVING AND LOUNGE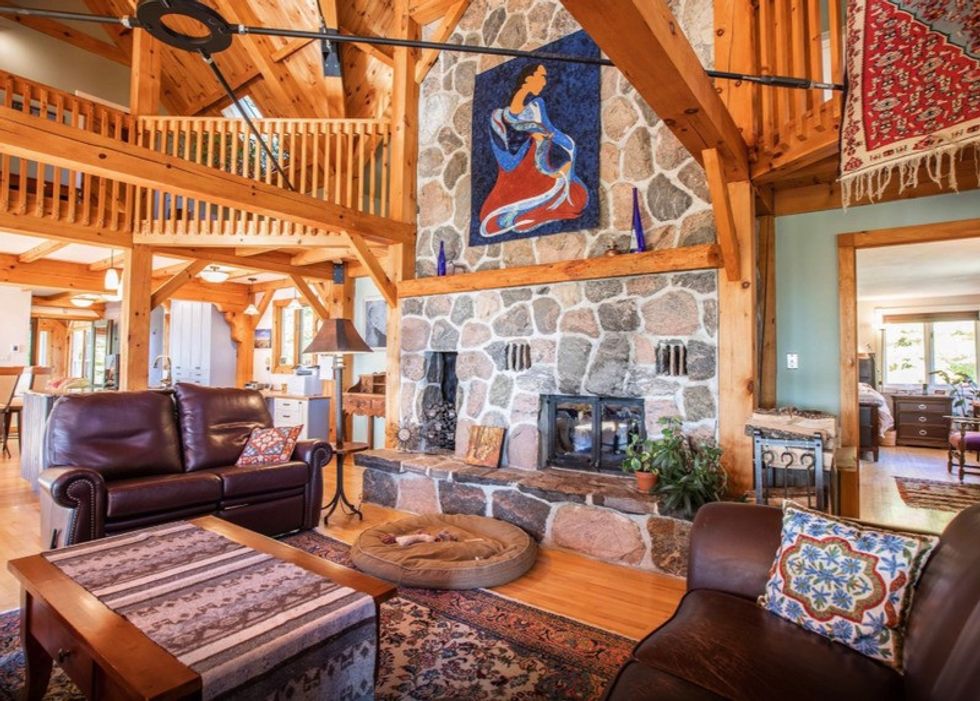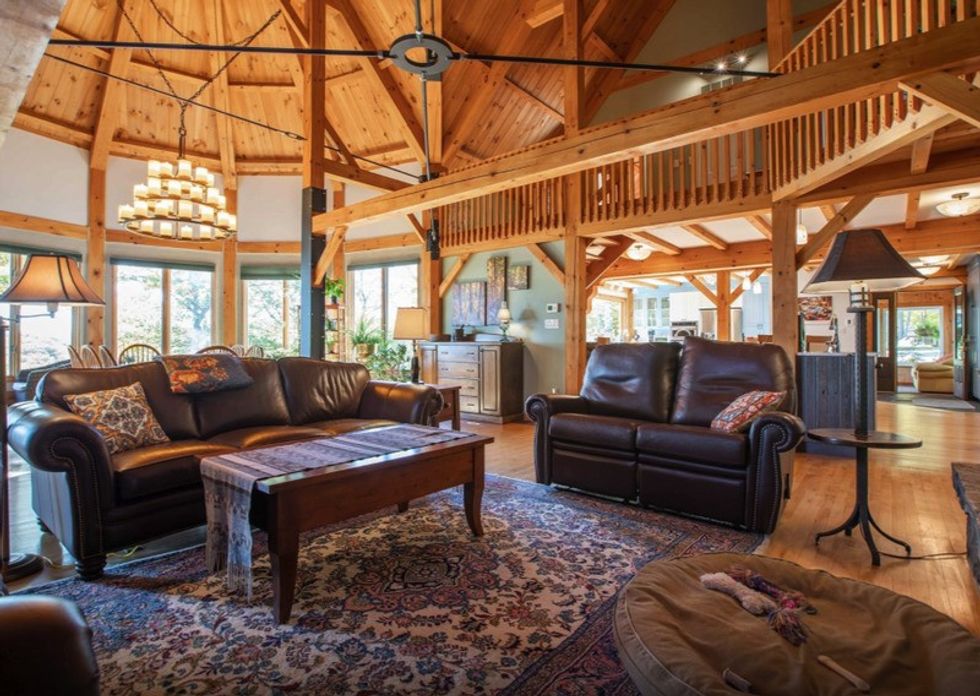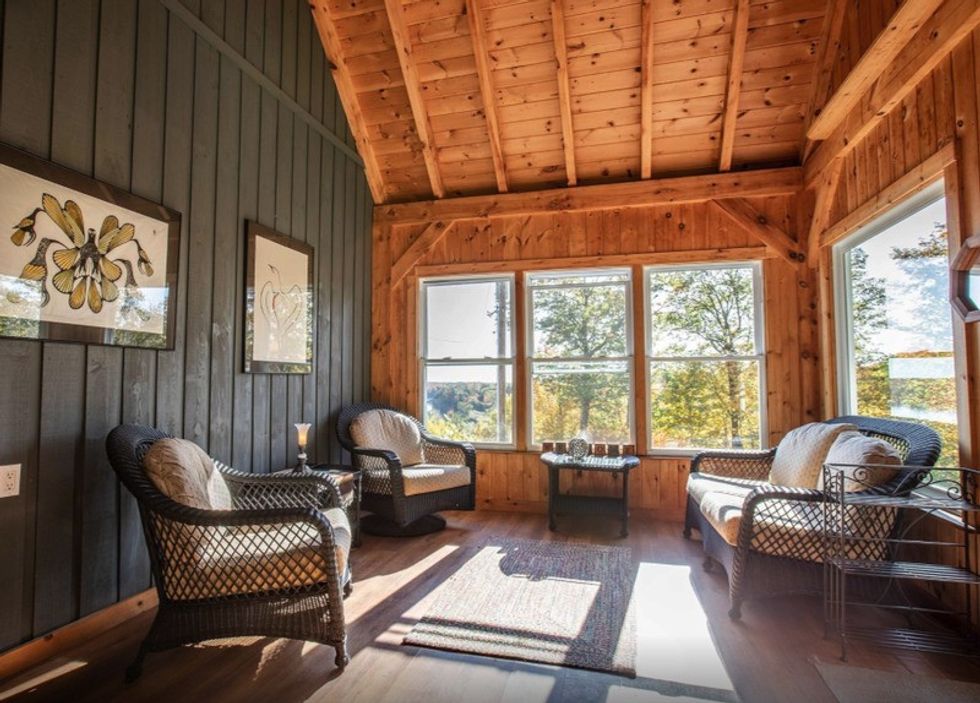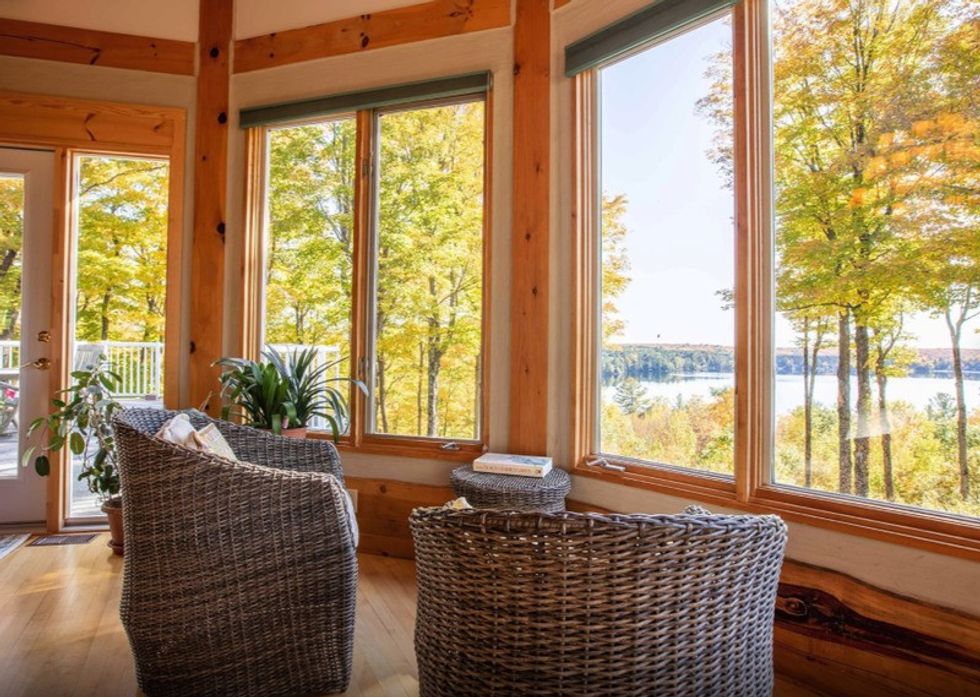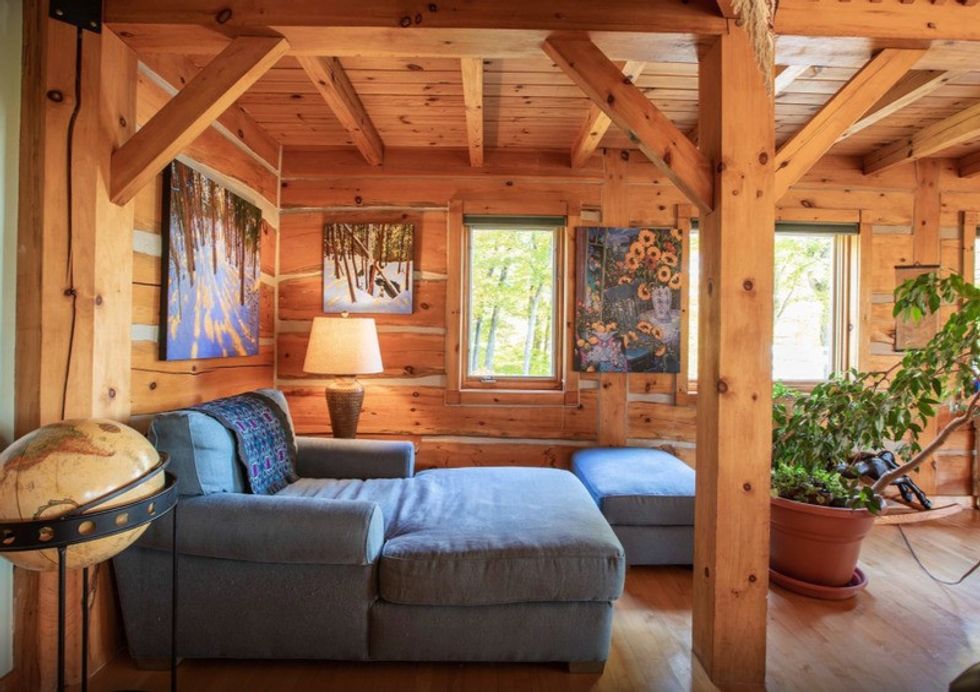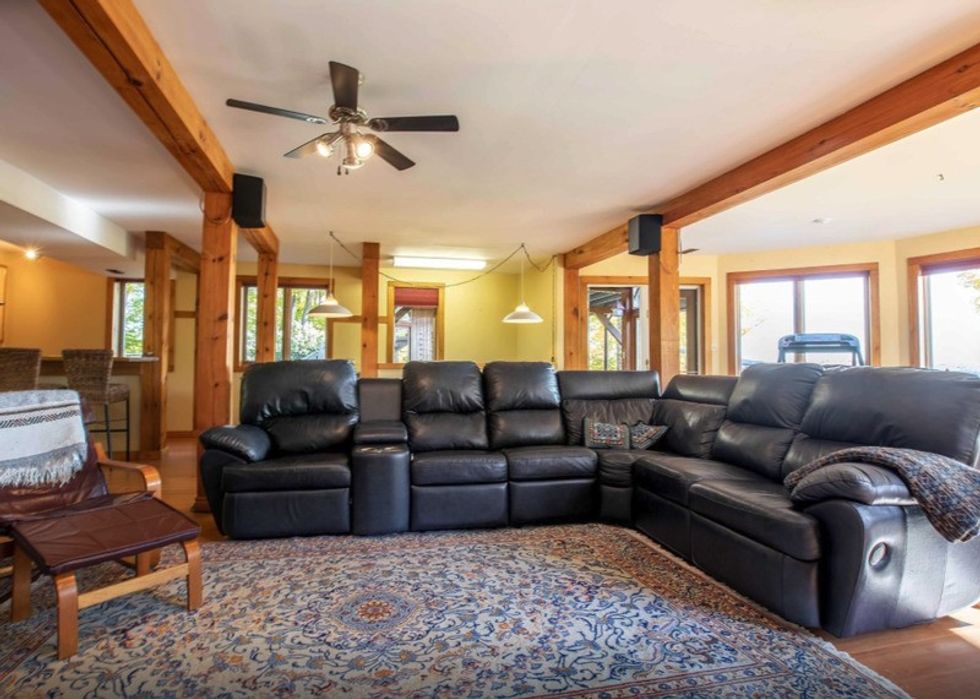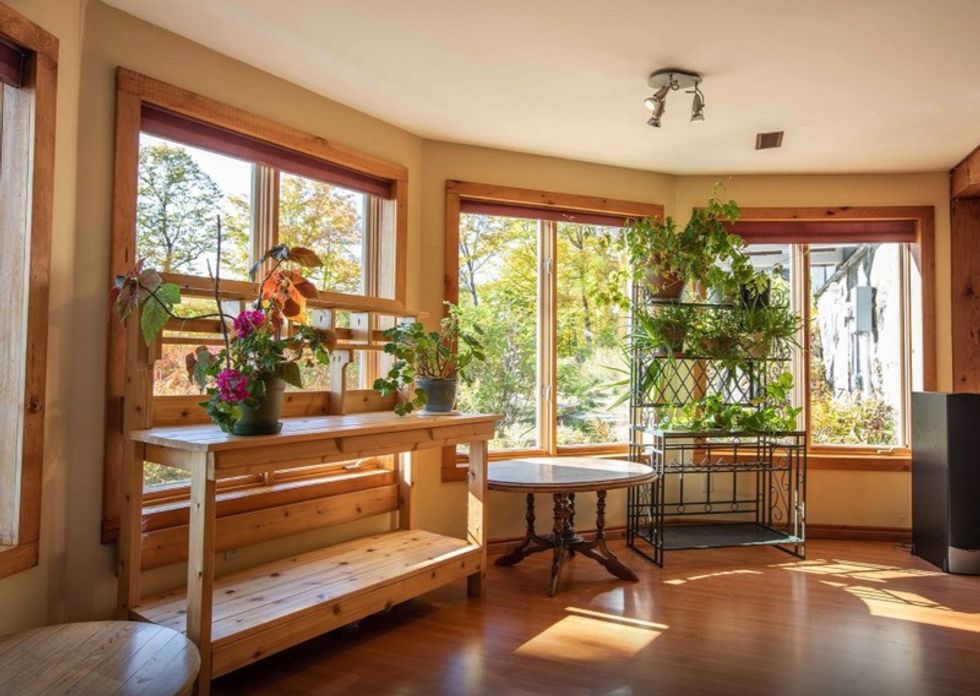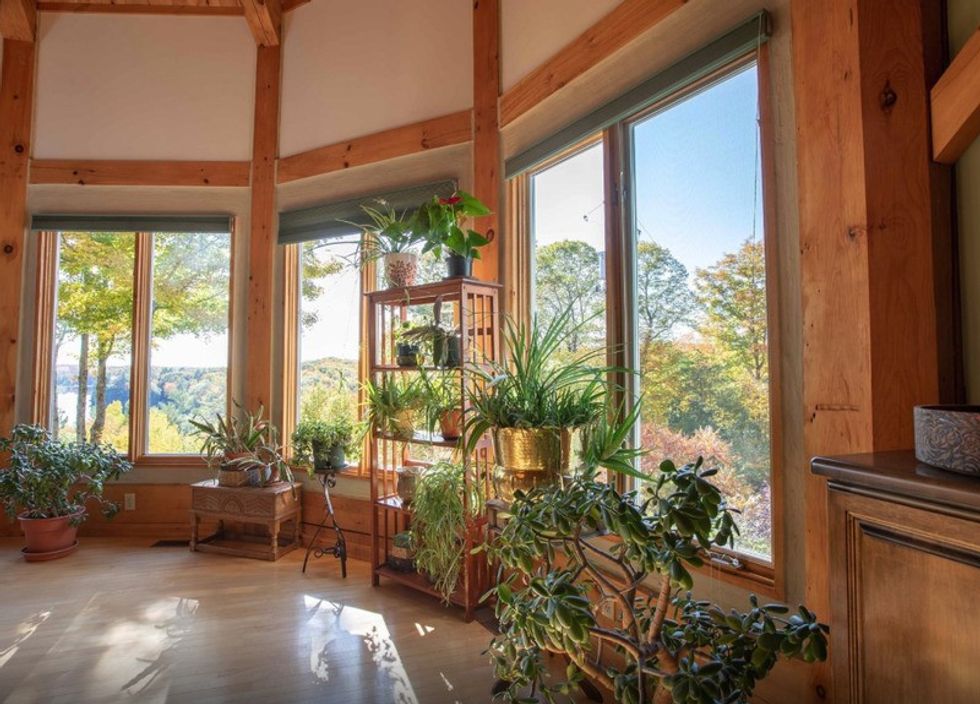 KITCHEN AND DINING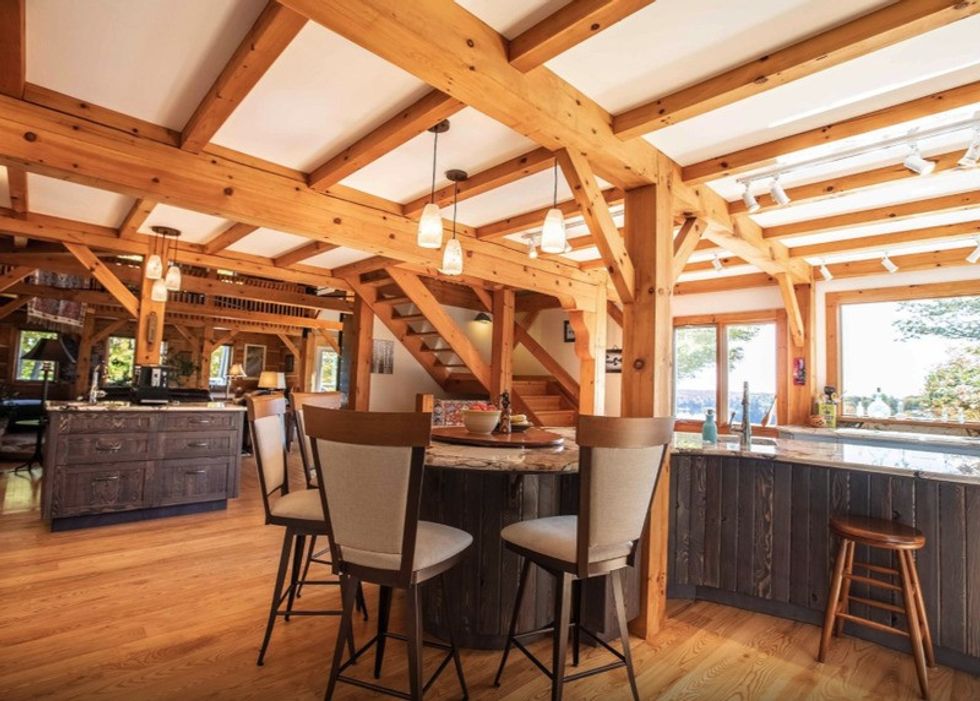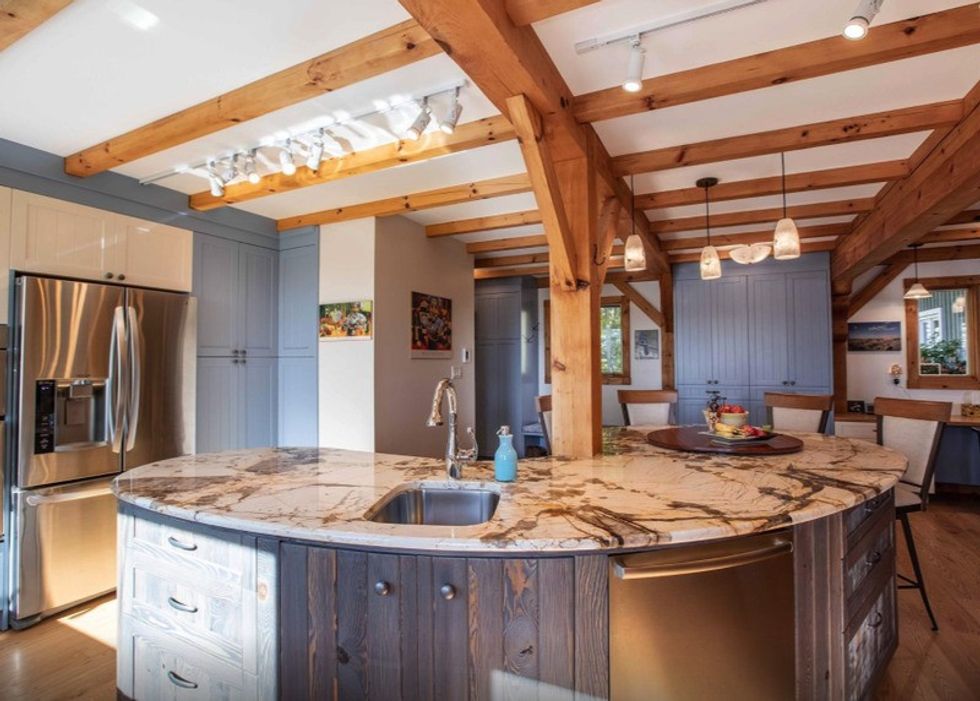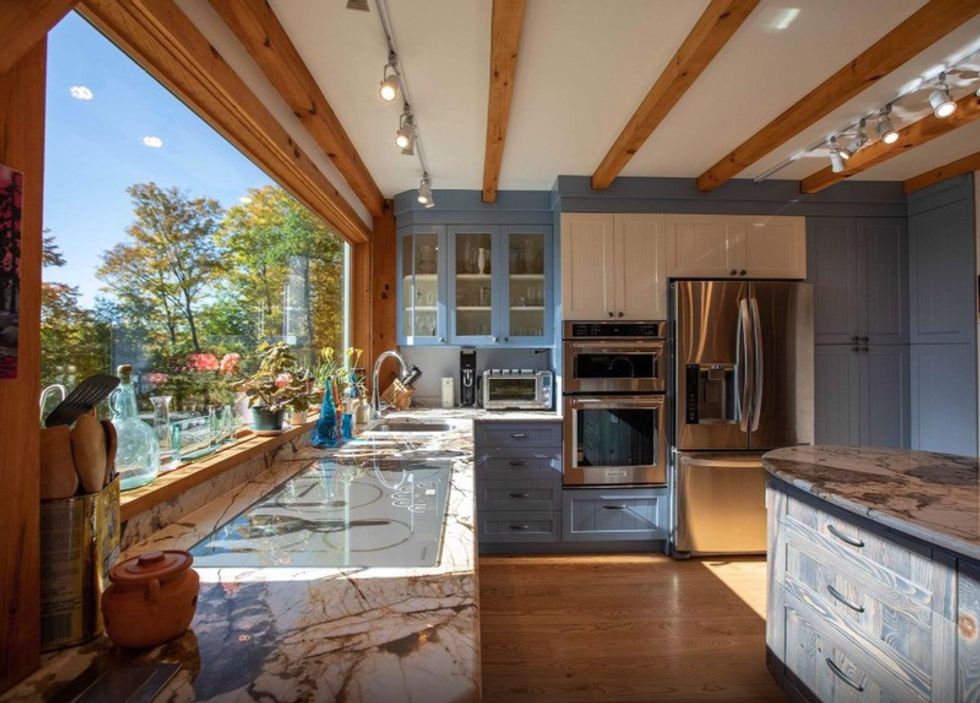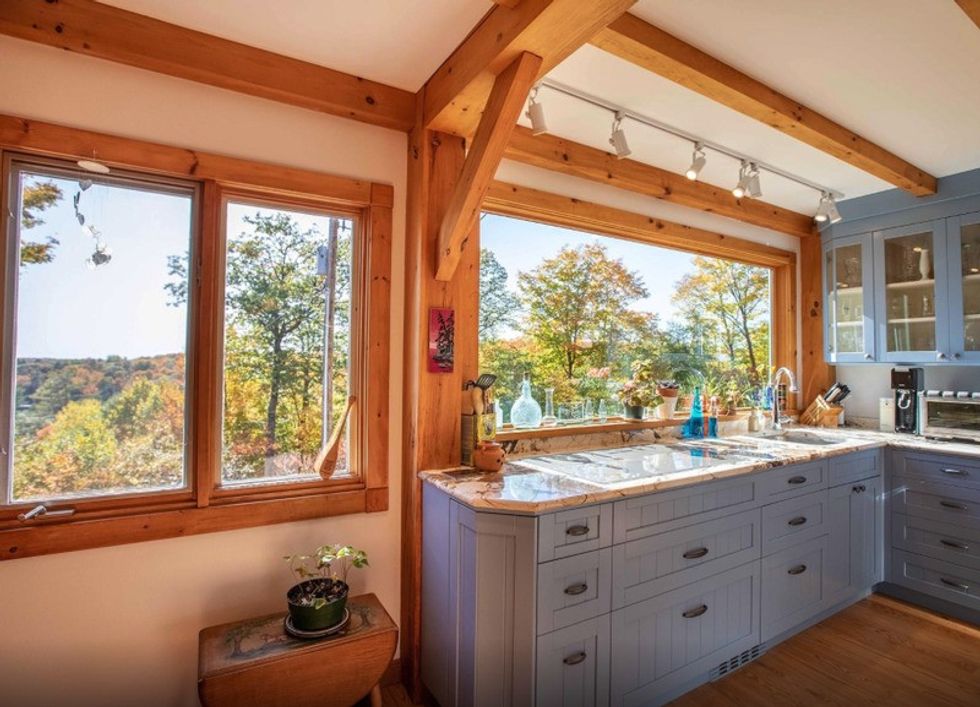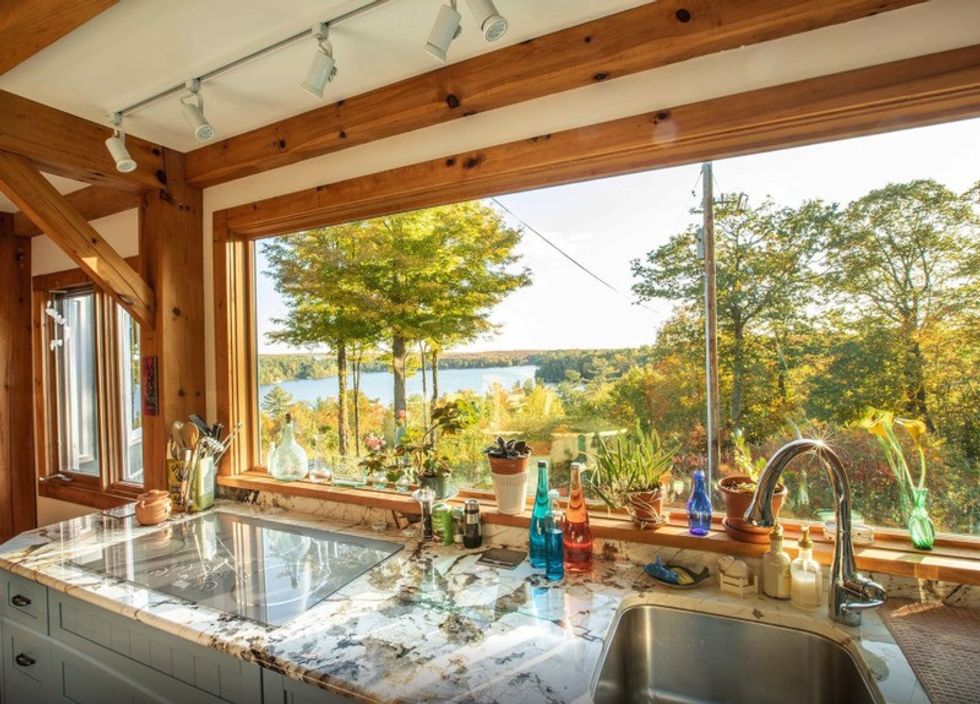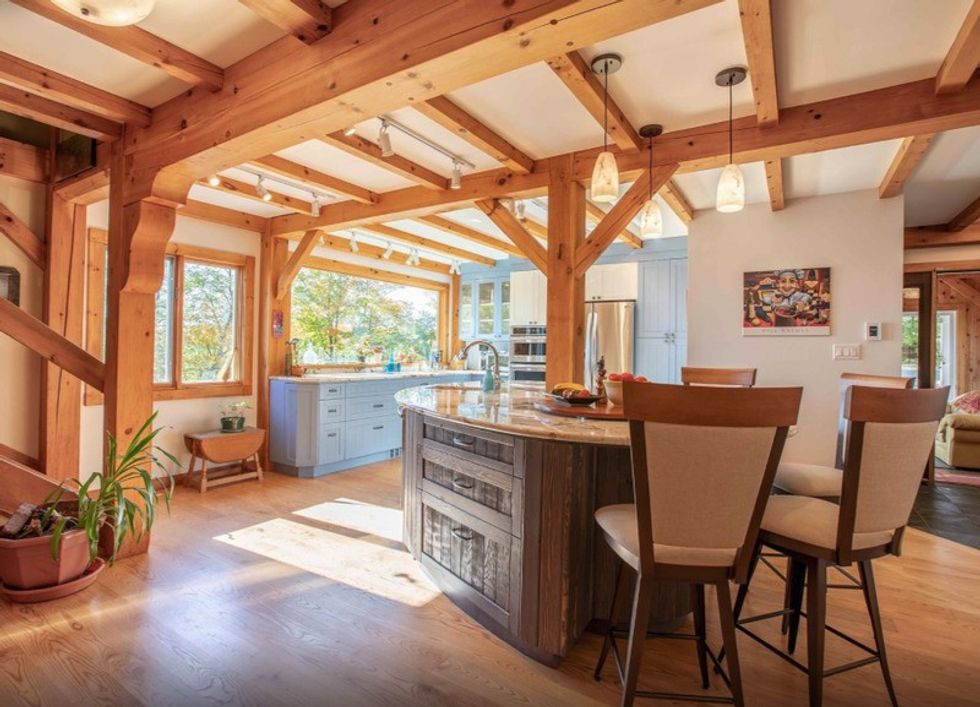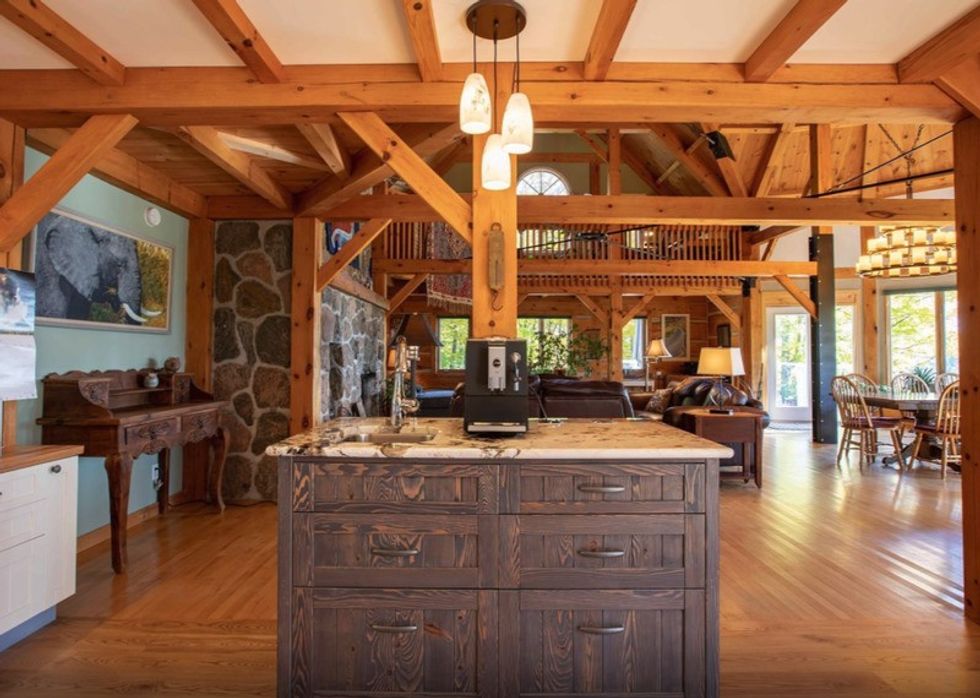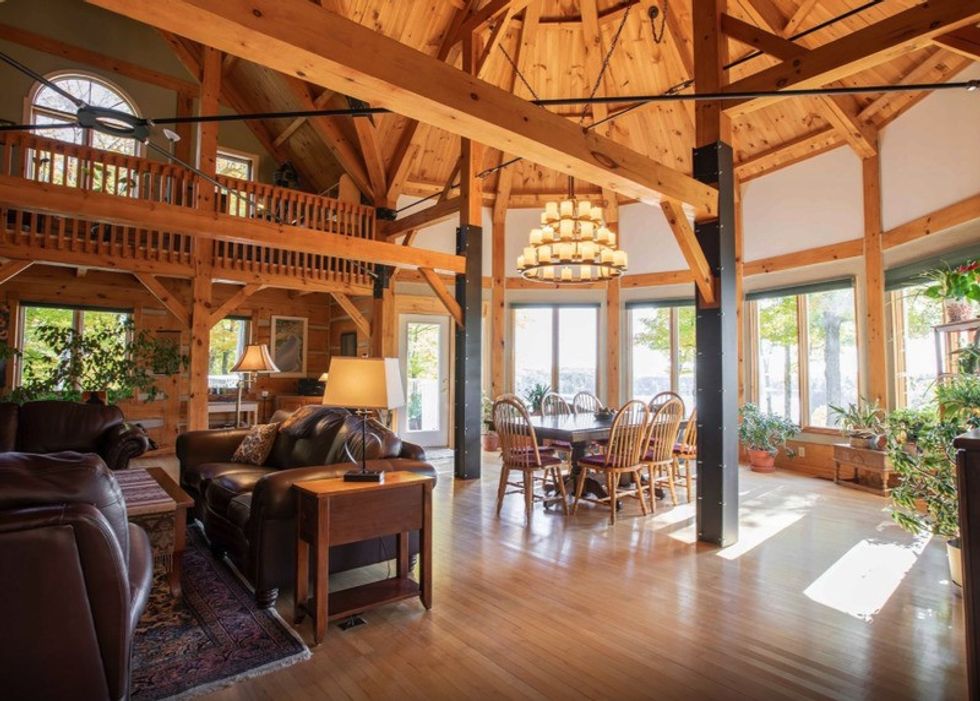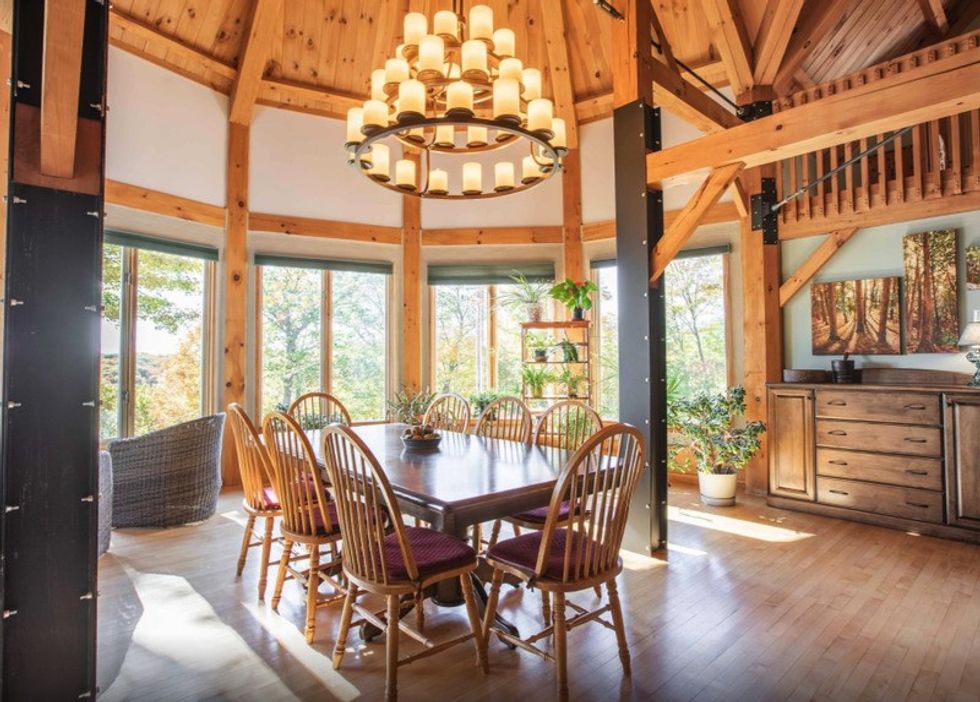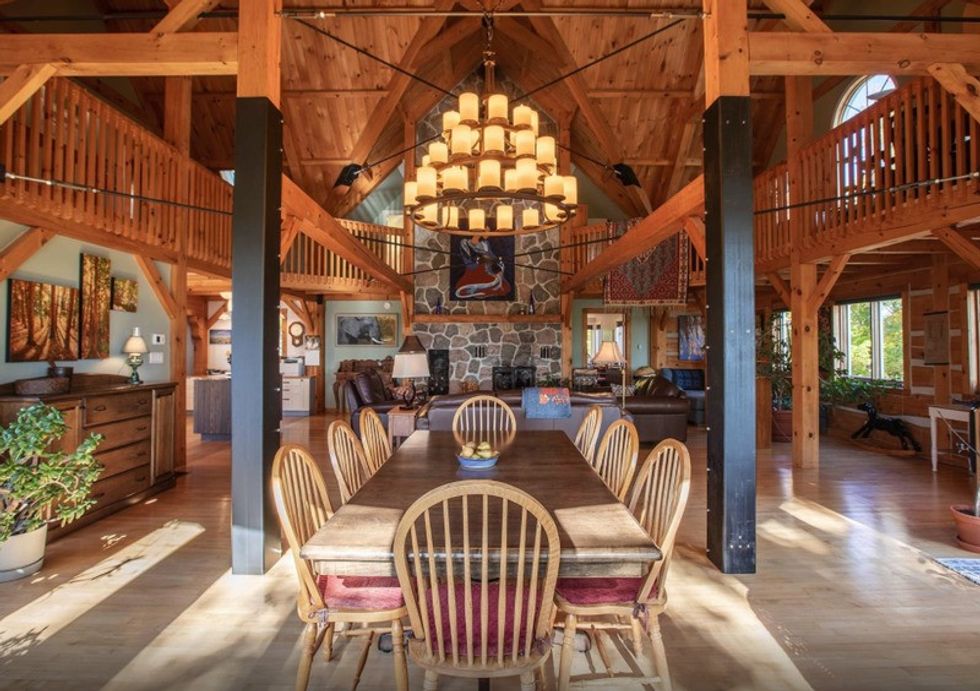 BEDROOMS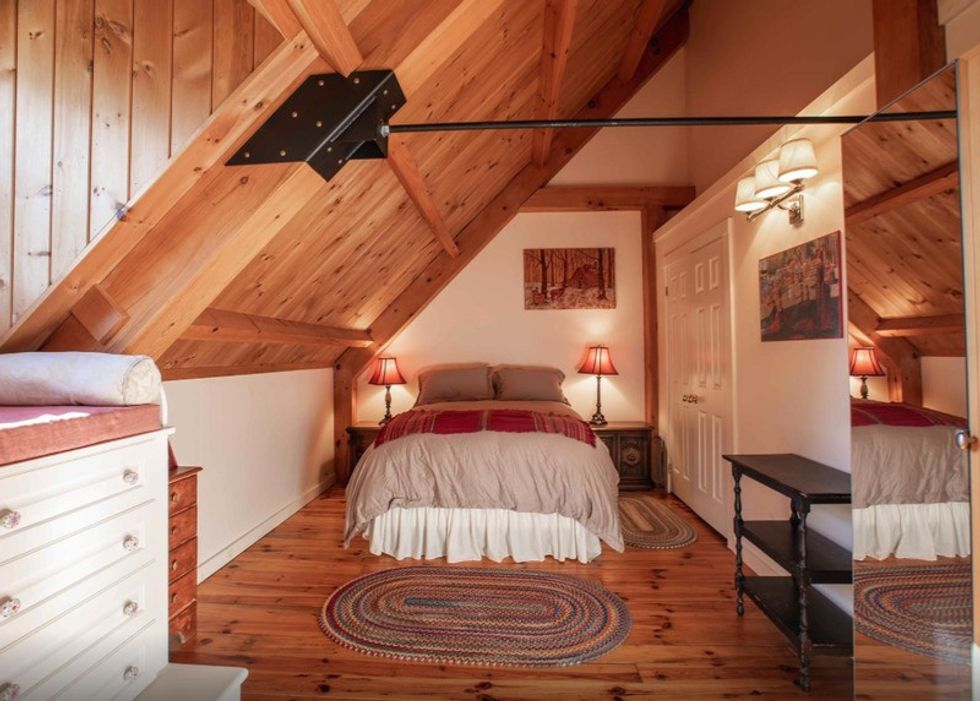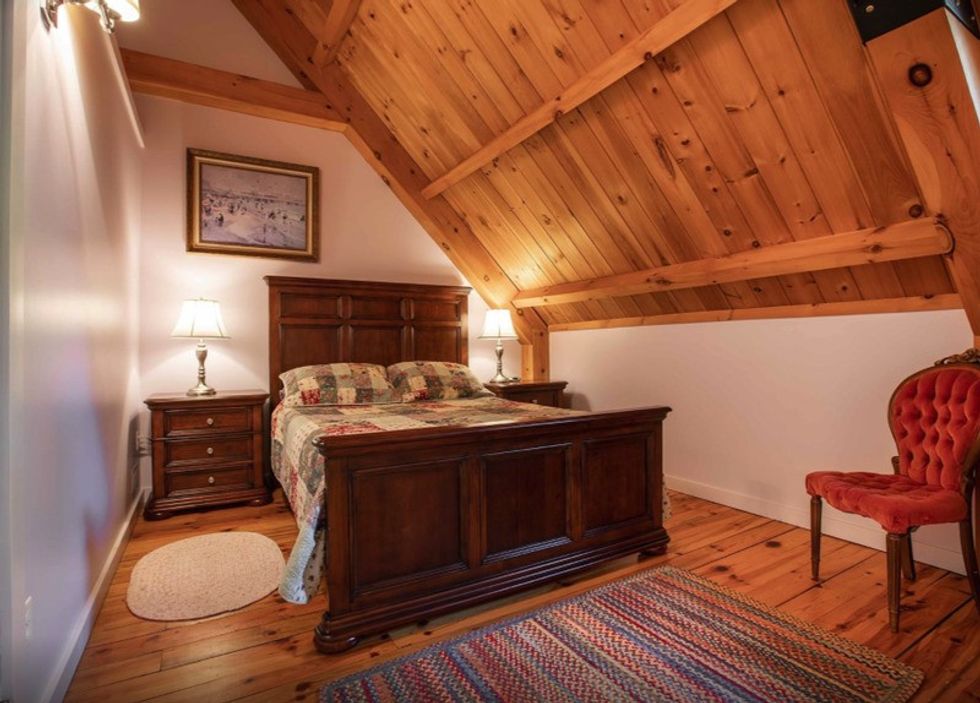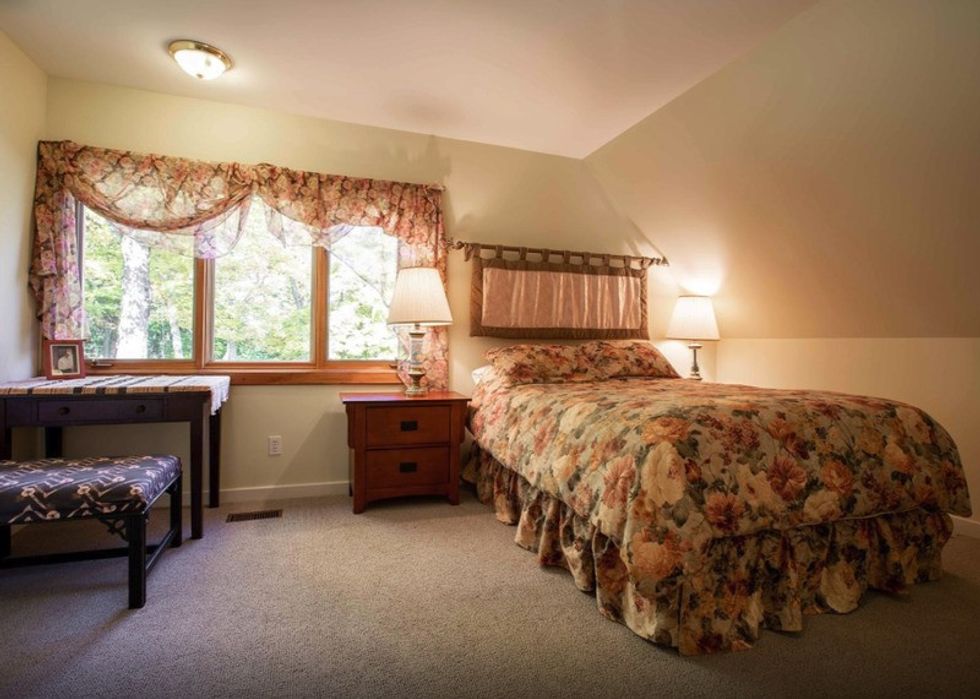 BATHROOMS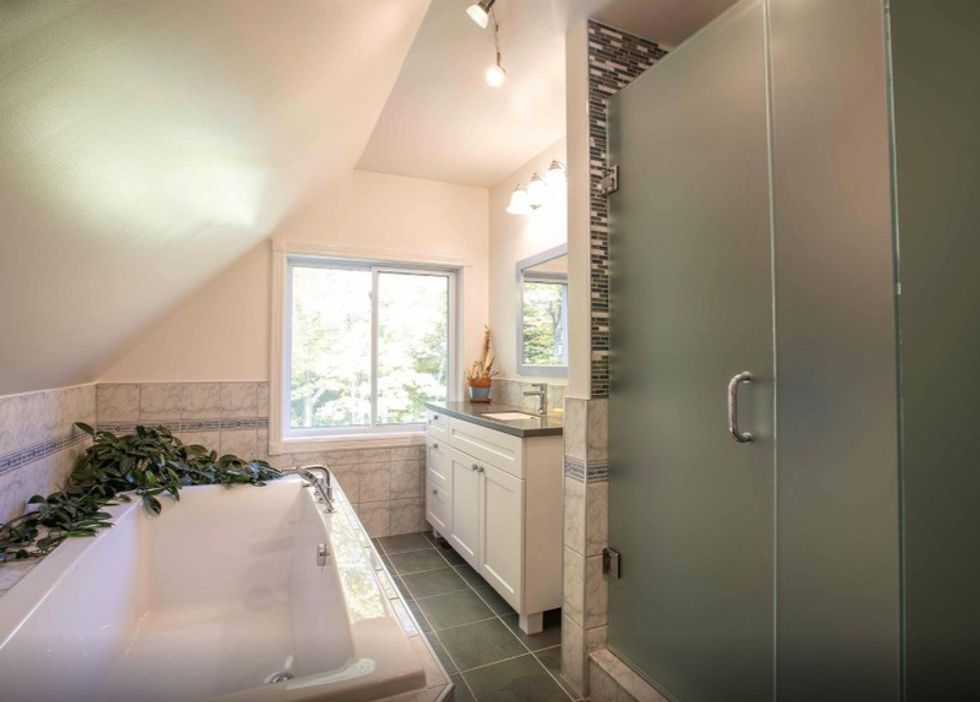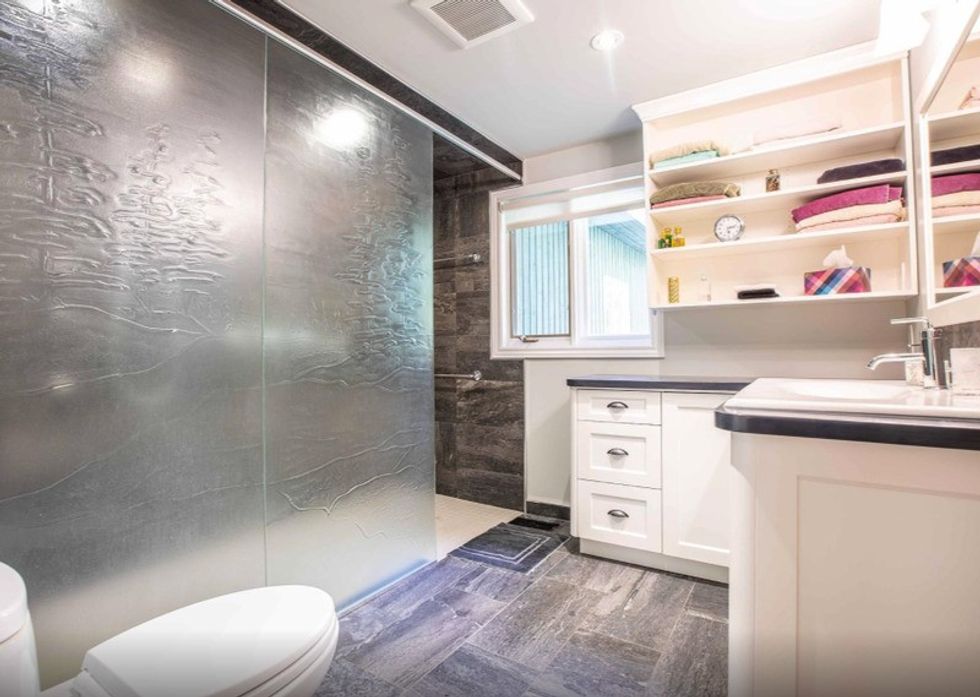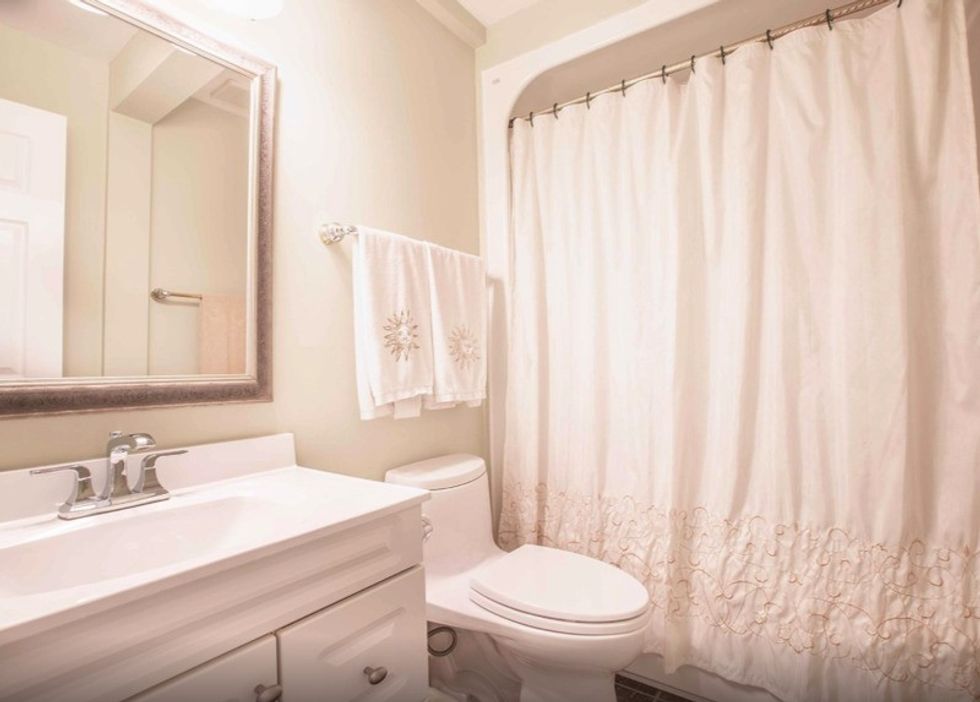 OFFICE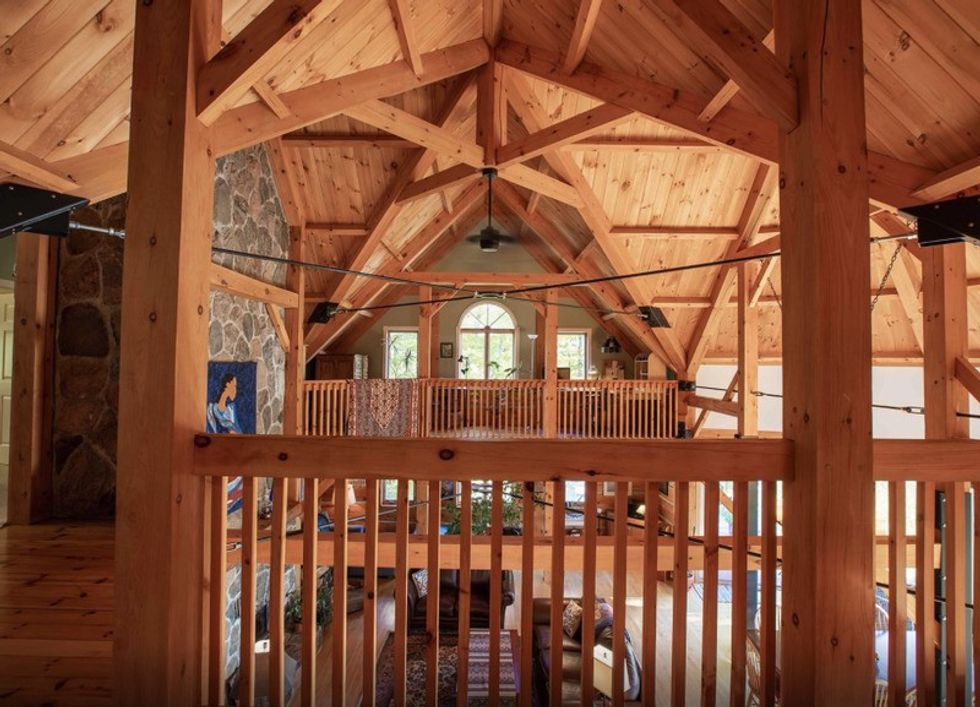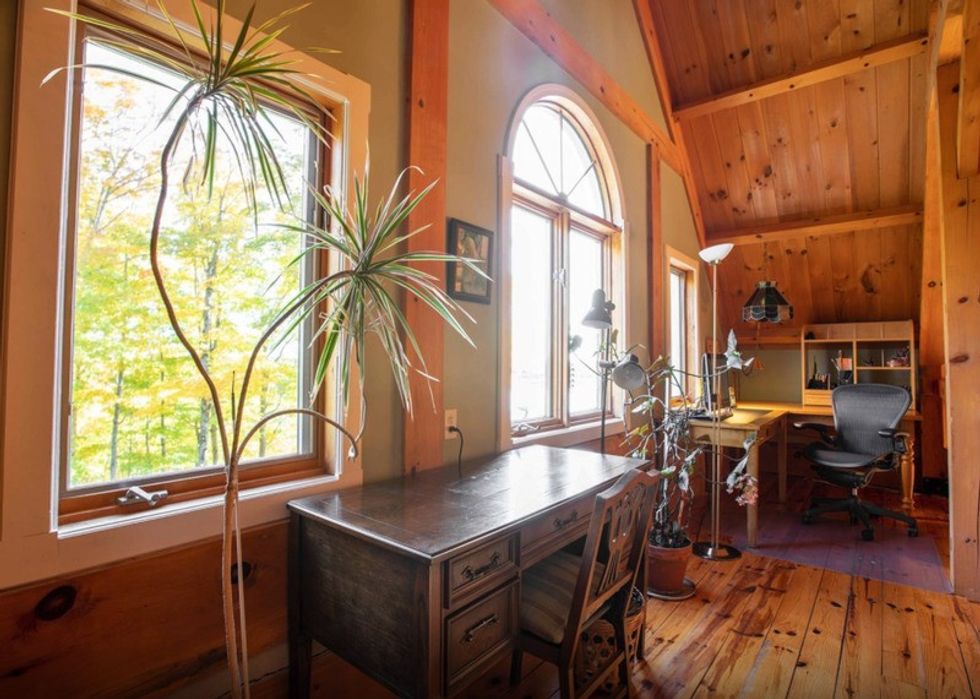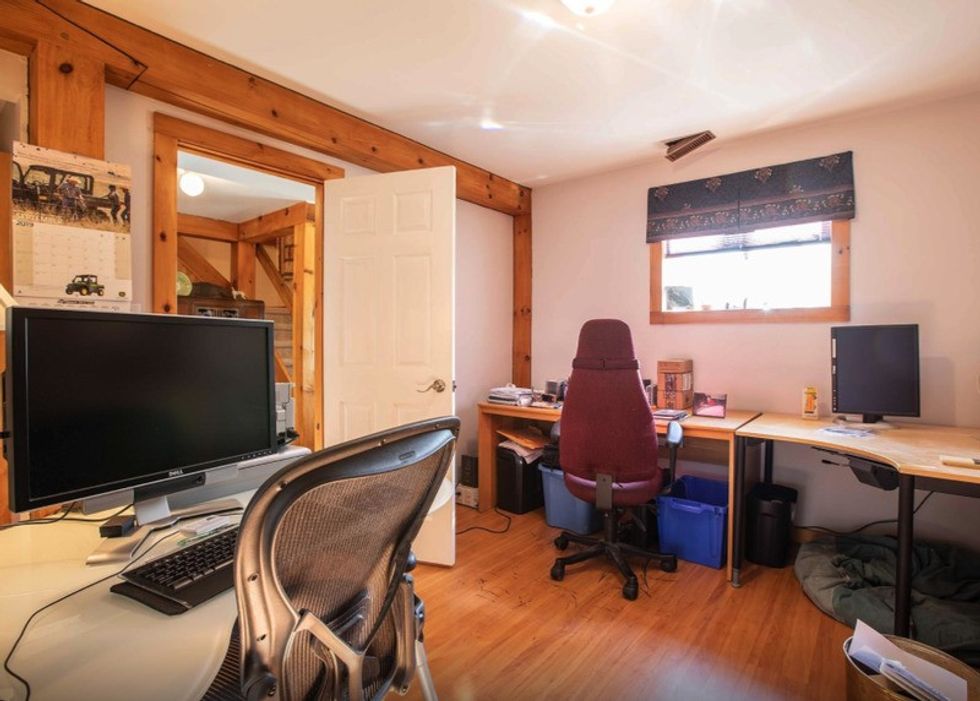 SUNROOM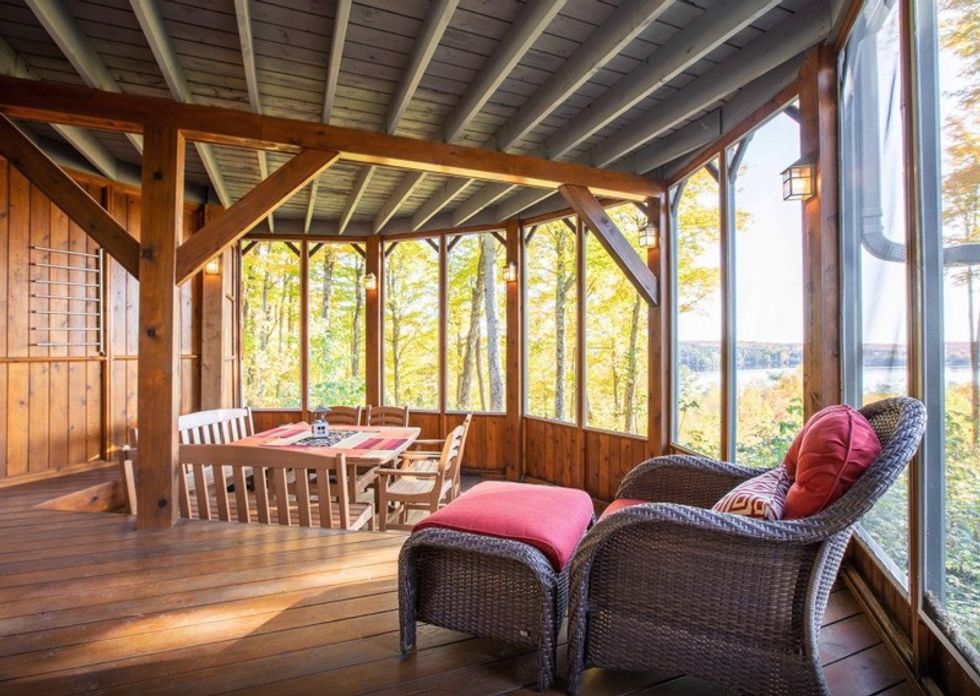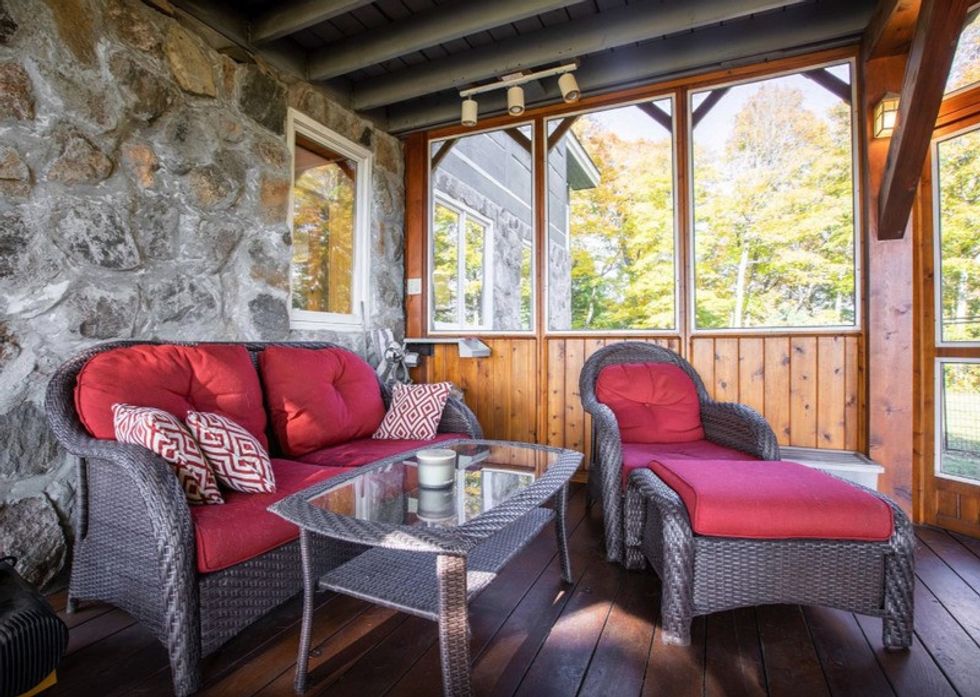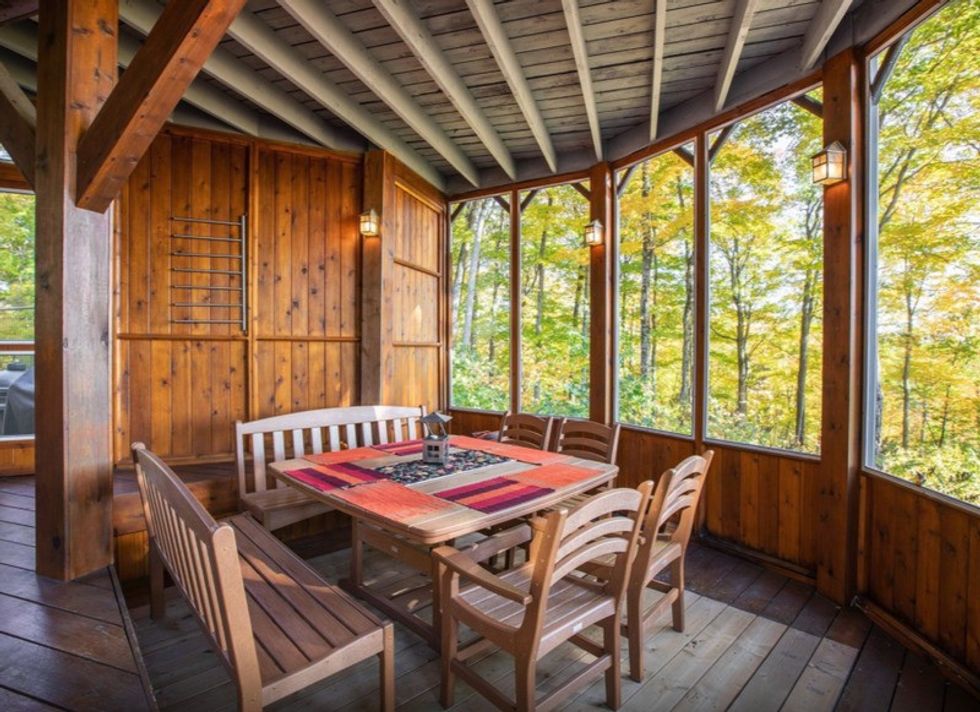 OUTDOOR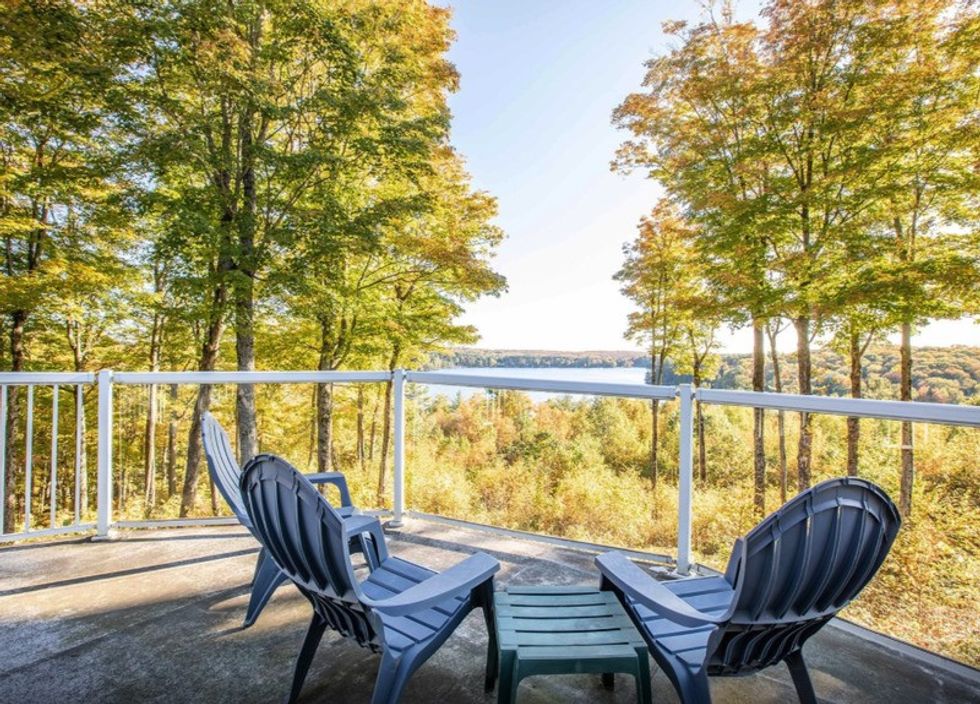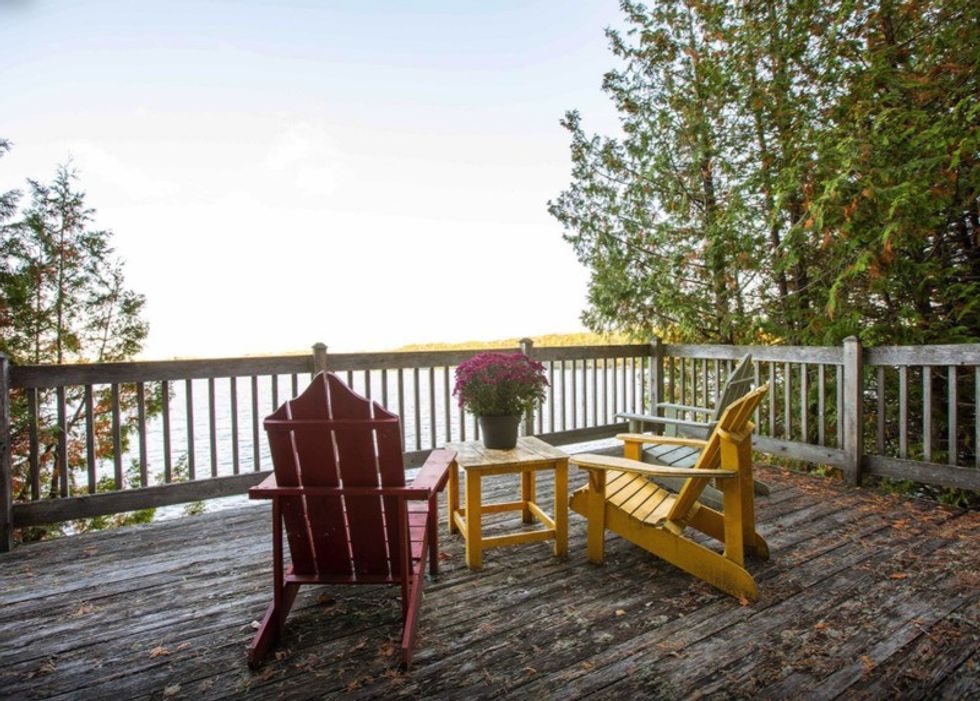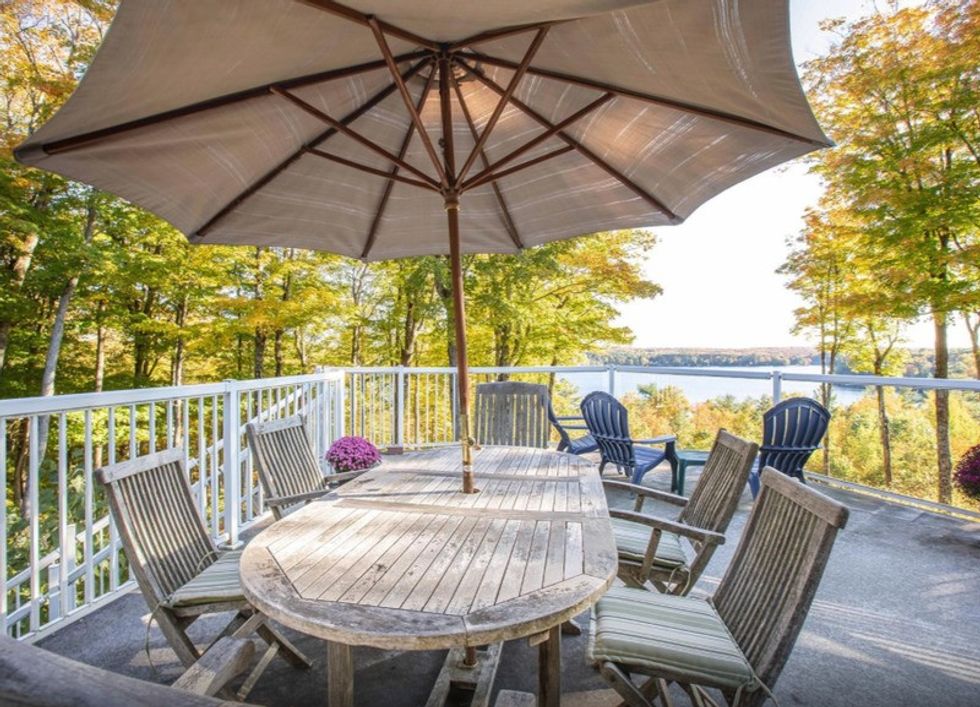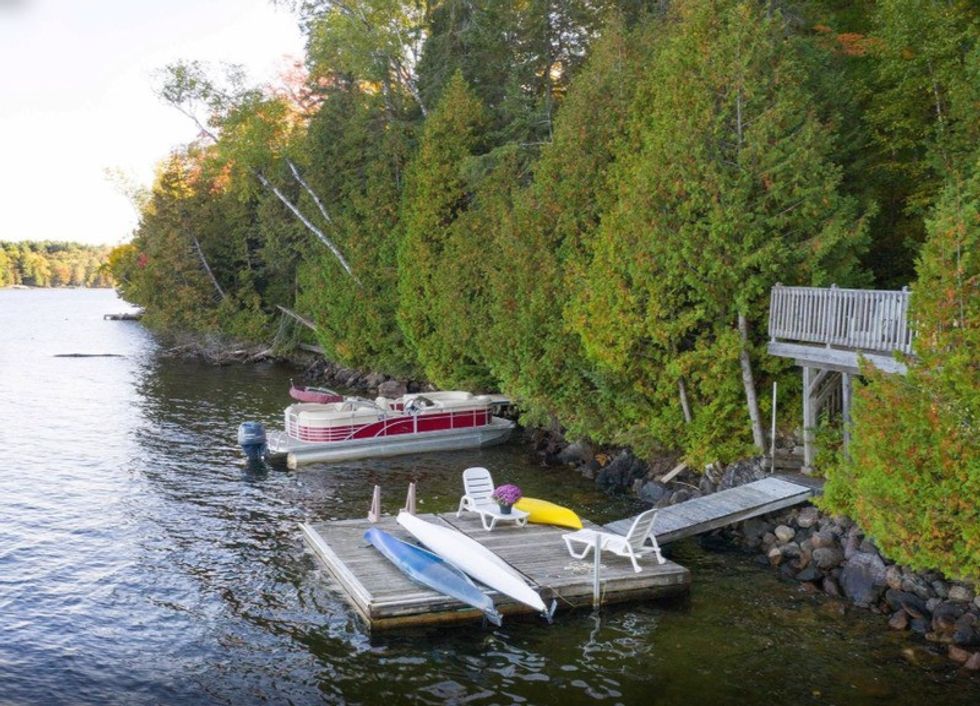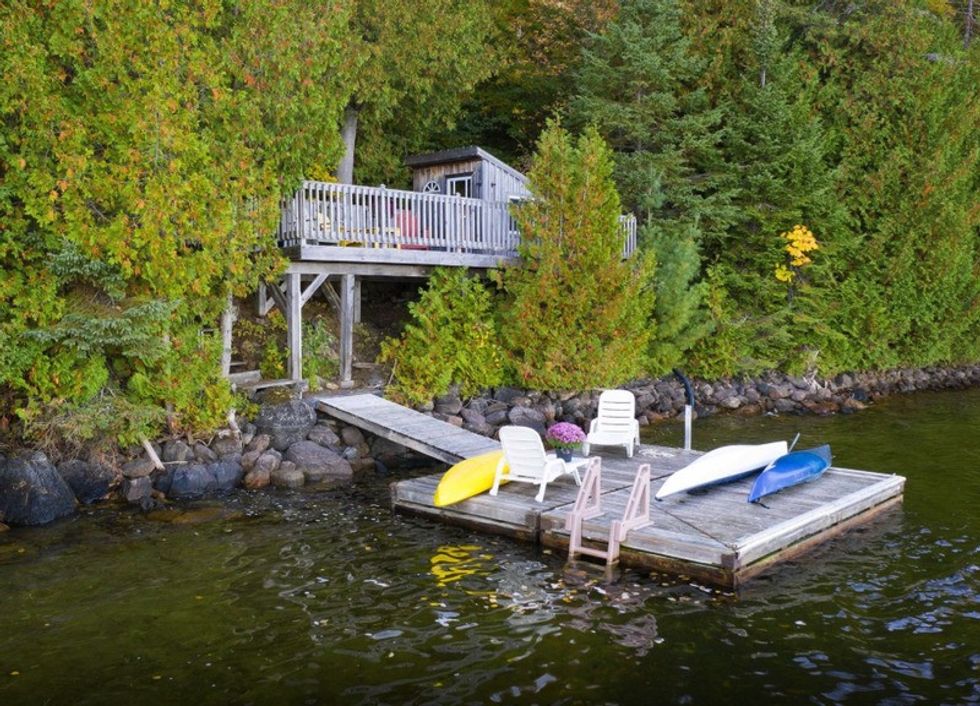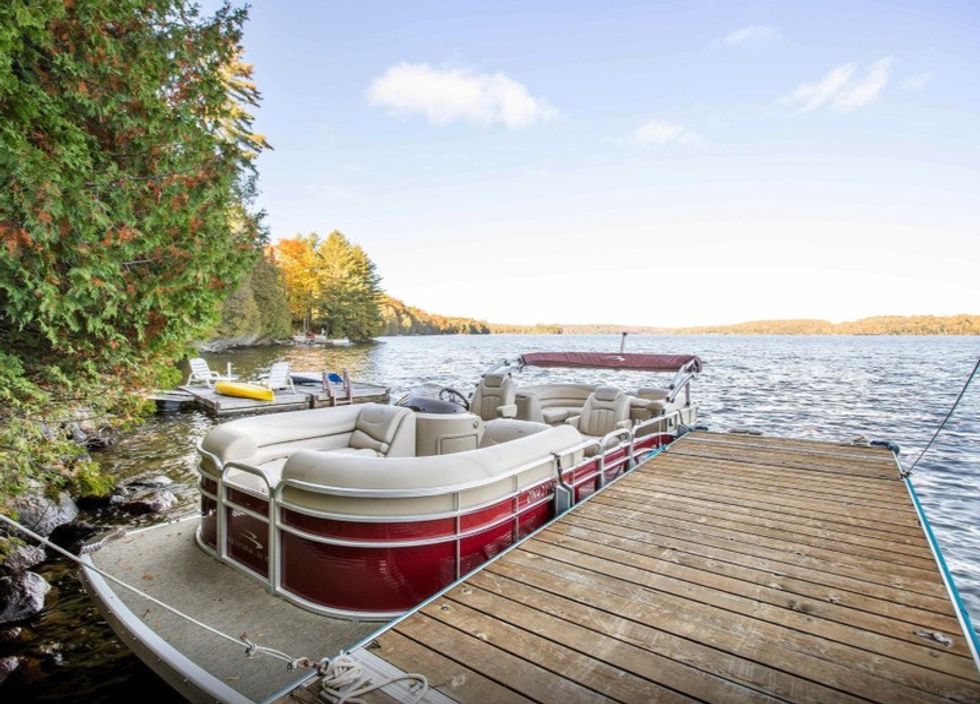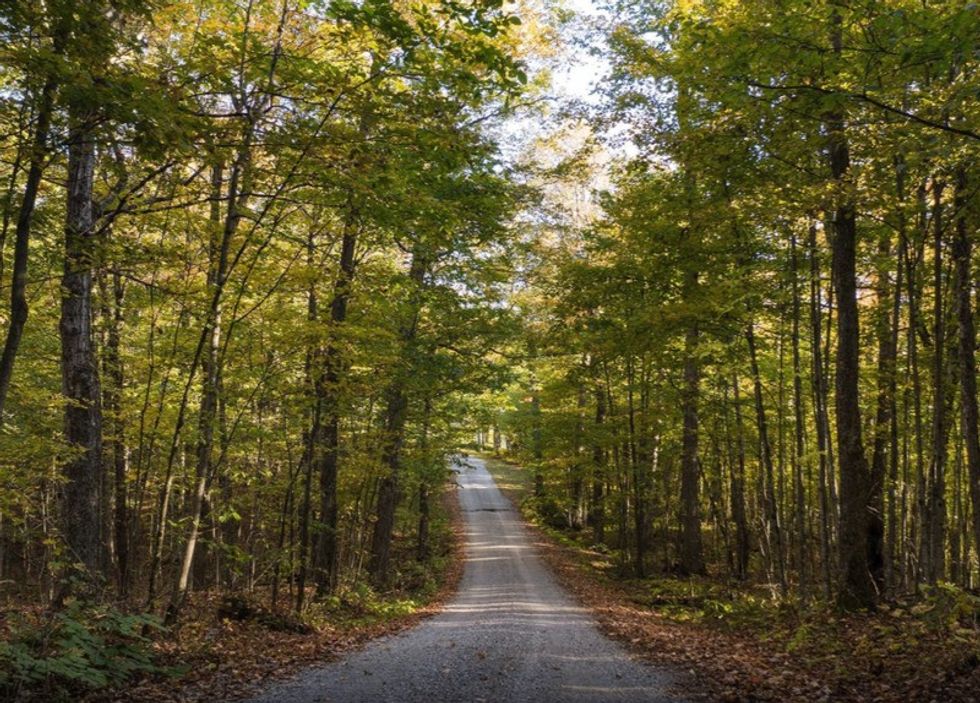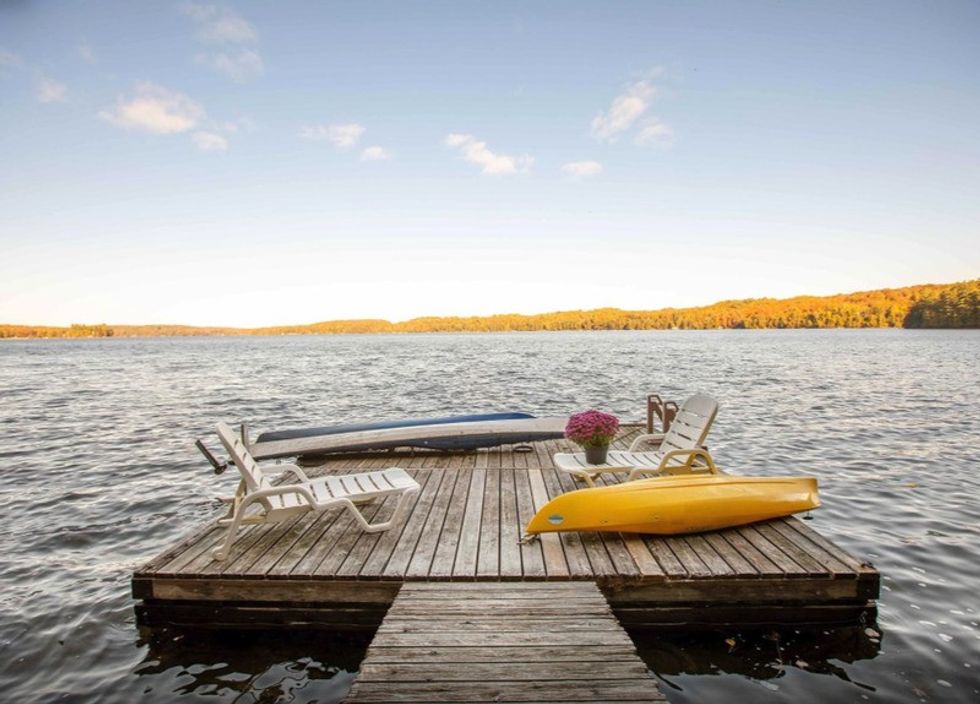 Listed Country