It's not every day that you stumble upon the chance to own a high-traffic commercial building in the heart of Toronto's vibrant Queen West neighbourhood... never mind one that already has a locked-in tenant.
---
Presenting such an opportunity is 202 Queen Street West, a multi-level retail building boasting a "signature flagship concept," right near Queen West and University.
The building rose in the 1980s and was then renovated and expanded on between 1987 and 2004. Today, the structure features a "dramatic modern design" spread across split-level floors, along with a fancy 40-foot central skylit atrium.
Given the building's prime location, it's steps from the Four Seasons Centre for the Performing Arts, the Art Gallery of Ontario (AGO), OCAD University, CTV Bell Media and Much Music, while popular retailers like Zara, Adidas, Kiehl's, Lululemon, Nobis, H&M, Aritzia, and Foot Locker round out the neighbourhood offerings.
READ: This Brand New Yorkville Suite Puts the 'Lux' in Luxurious
And, being in a transit-friendly location -- with the Queen streetcar stopping right outside, and Osgoode Subway Station just a few minutes away -- access to and from the building is a breeze.
The 4,647 sq. ft building is zoned for a variety of commercial uses and could be used as a concept store, or for clothing and cosmetics, as a showroom or gallery, or for advertising, film, and technology.
Currently, the building is rented out by The Hunny Pot Cannabis Co. -- Toronto's first legal cannabis retail store -- with the executive offices located on the third floor. The building is leased until May 1, 2024, with three five-year renewal options available. The tenant's net ret is $318,000 per annum (as of May 1, 2022), with a cap rate of 4.2.
Specs:
Address: 202 Queen Street West
Size: 4,647 sq. ft.

Ground floor: 1,549 sq. ft.
Second Floor: 1,549 sq. ft.
Third Floor: 1,549 sq. ft.
PlusBasement: 800 sq. ft.

Lot size: 20.16 Ft. X 102 ft.
Price: $7,600,000
Property tax: $74,262.67 (2021)
Previously, the building was home to the former flagship store of New Era Cap and Fila, and it has since hosted pop-ups by Google, Microsoft Xbox, Square, Toyota, Vice Media, Uniqlo, Revlon, and Hexo. 
There's also the potential for additional unit expansion -- which would be accessible via the public right of way, Pullan Place -- presenting even more opportunities for the future owner.
Other highlights of the Queen West spot include forced air, a gas-fired furnace, central air conditioning, and a ductless air vent on the ground floor. The building is also set with modern copper wiring, breakers, and a panel (400 Amp/600 Volts), modern copper and plastic plumbing, and it's fully armed with sprinkler systems. The building also underwent renovations in the spring of 2017 and had a new roof, skylights, and a slate and stucco facade added.
With an asking price of $7,600,000, 202 Queen Street West truly presents the rare opportunity to own a commercial building with endless potential and thus, should not be slept on.
EXTERIOR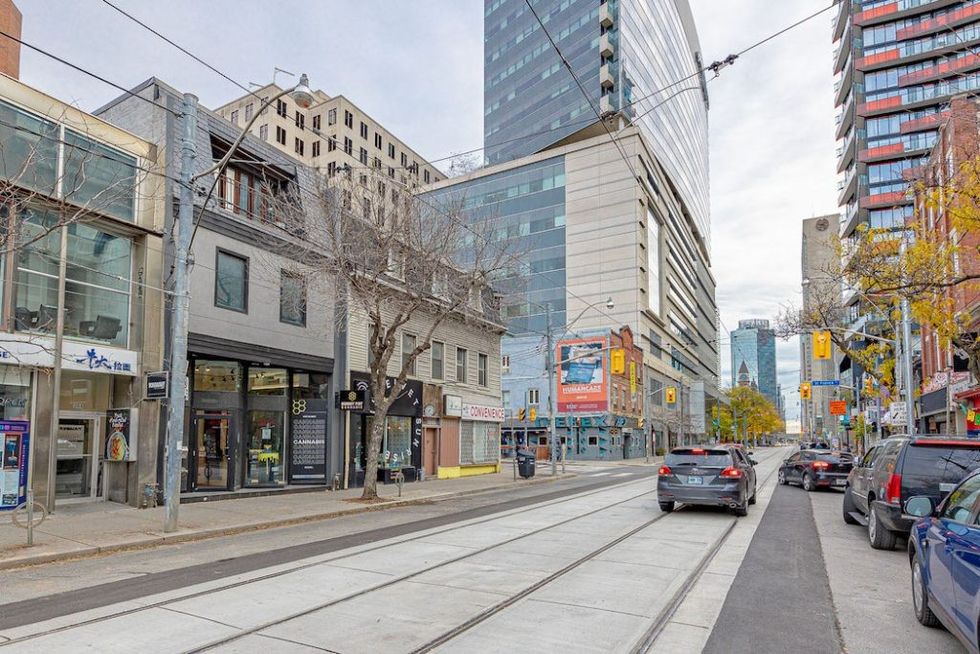 INTERIOR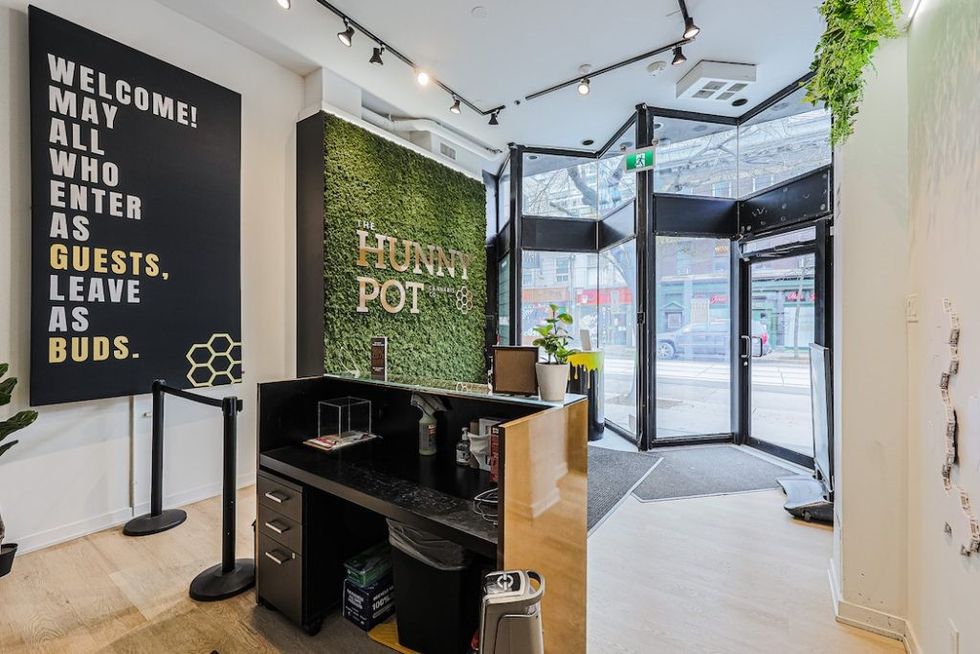 Images: Property Pandas.
---
This article was produced in partnership with STOREYS Custom Studio.
Listed Commercial