Tobermory
Listed Country
This 98-Acre Tobermory Estate is a Waterfront Wish Come True
If you're seeking sophisticated luxury on an Ontario waterfront that rivals the tropics, a newly-listed estate just south of Tobermory may be exactly what you're looking for.
Stunning, spacious, and sitting on just over 98 acres, 201 Little Cove Road could be called a waterfront wish come true.
Recently renovated and boasting beautifully-restored features, the private estate serves 5,400 sq. ft of living space that leans into "cottage" vibes, all while maintaining a sense of airy opulence.
A nature lover's truest paradise, this address offers direct access to the Bruce Trail, not to mention gorgeous and swimmable Georgian Bay waters.
READ: Country Effortlessly Meets Modern Luxury At This Sprawling PEC Property
On the northern edge of Bruce Peninsula National Park, this address is a short drive from town, where grocers, small-owned shops, and eateries wait. (En route, you can take a quick dip in Dunks Bay, should you need a refresher!)
But even with access to town being so easy, once you've settled into 201 Little Cove, you'll likely be hard-pressed to leave. Among the property's swoon-worthy features are heated natural stone and hardwood floors throughout the 7-bed, 8-bath estate; two wood-burning fireplaces punctuate the charming and cozy interior.
Chef types will be thrilled by the abode's roomy kitchen, which comes complete with commercial-grade Garland appliances — not to mention large-window views of the lush surrounding property. One wood-burning fireplace bookends the dining area, while the other side of the eatery is framed by a natural-stone waterfall.
Specs:
Functional and swoon-worthy all at once is the walk-in wine cellar, sure to keep your most precious aged drinkables safe and cozy. And those craving a post-dinner nap won't be left wanting when it comes to places to sleep; with seven bedrooms across this home's two storeys, a cozy spot to savour some R&R is never far away.
---
Our Favourite Thing
We're enchanted by this entire estate, but we'd be remiss not to highlight how special its outdoor experience is. On-site waits a spacious in-ground pool with an infinity waterfall, which can be enjoyed before or after exploring the large veggie garden, the impressive perennial gardens, the lavender labyrinth, and the natural ponds. And then, of course, over 700 sq. ft of waterfront await you — if you're looking for a natural and unrestricted dip, Georgian Bay's waters beckon.
---
Multi-tiered decks serve up unmatched views of the bay below. Meanwhile, the property's garage spans 1,000 sq. ft; that's more than enough space for storing floaties and water toys of your choosing. And, inviting you to wind down at the end of the day, the spacious indoor sauna is perfect to pair with a glass of red.
Partially commercial zoned, 201 Little Cove Road currently operates as Sweetwater Bay, an elite boutique inn. To take up ownership of this address would open the doors to endless opportunities… all of which boast incredible Georgian Bay views.
WELCOME TO 201 LITTLE COVE ROAD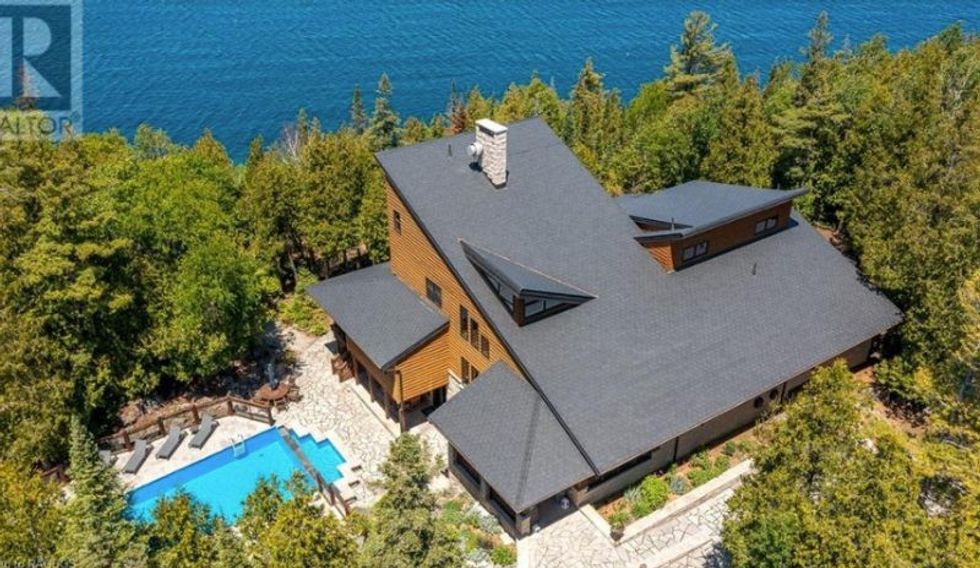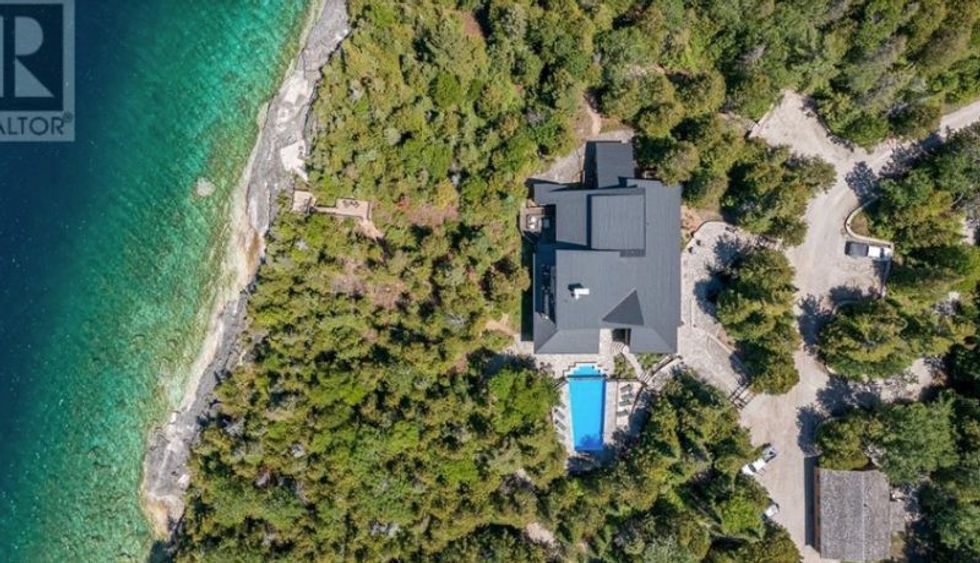 ENTRY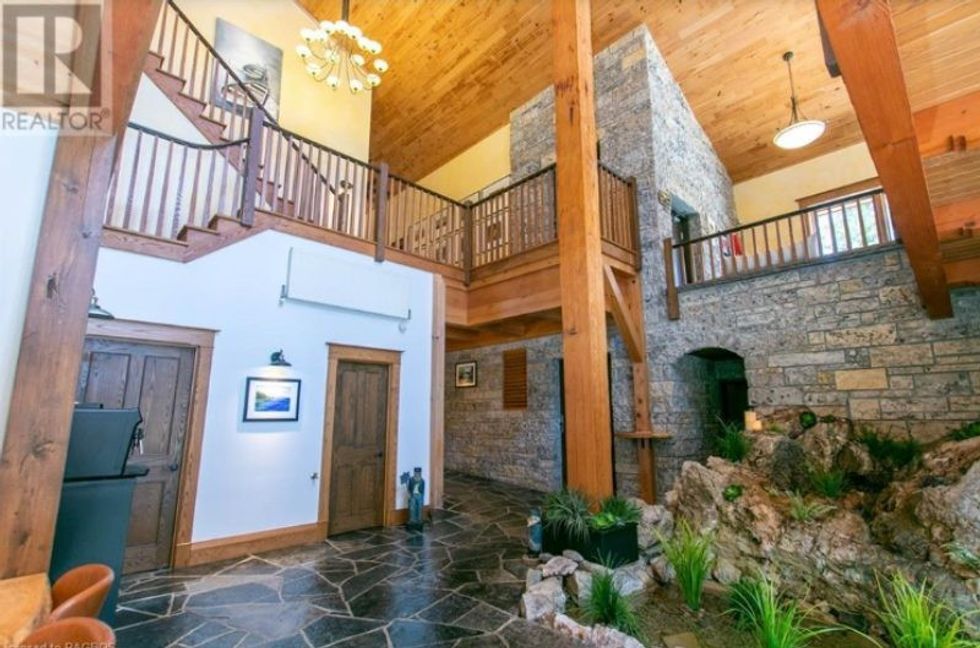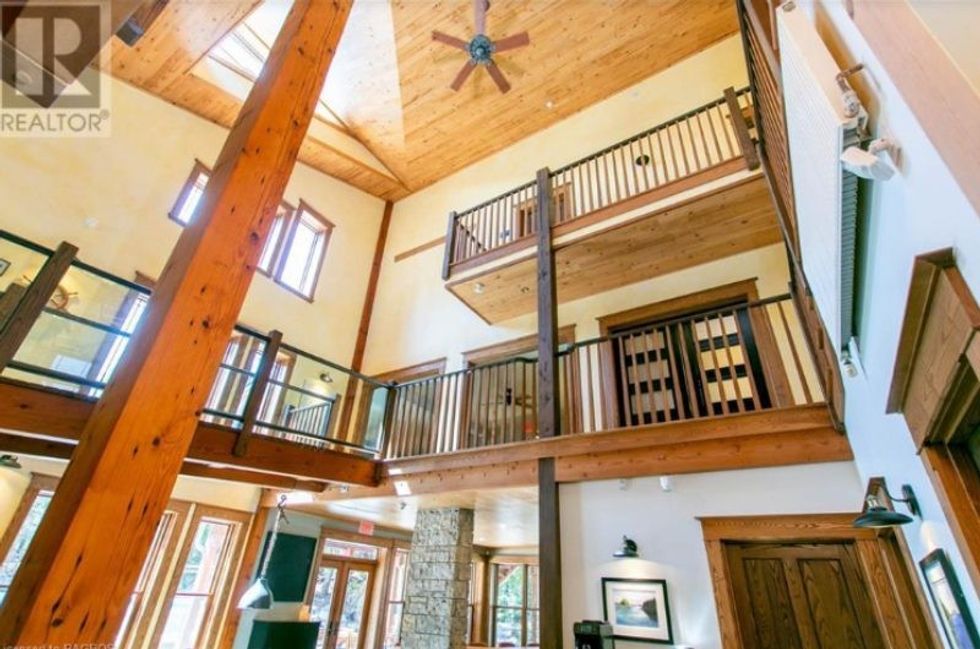 LIVING AND LOUNGE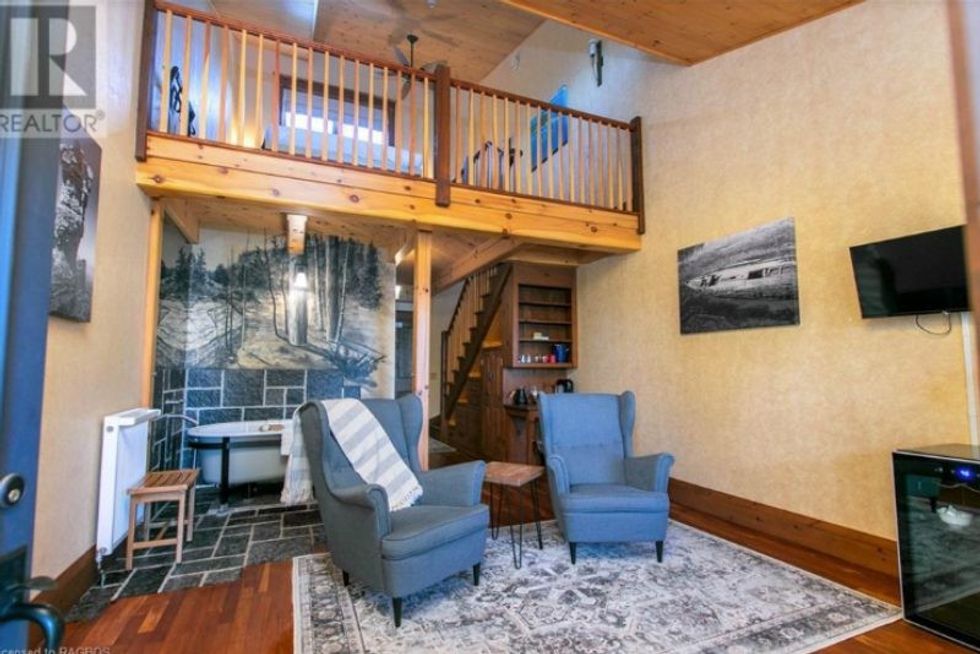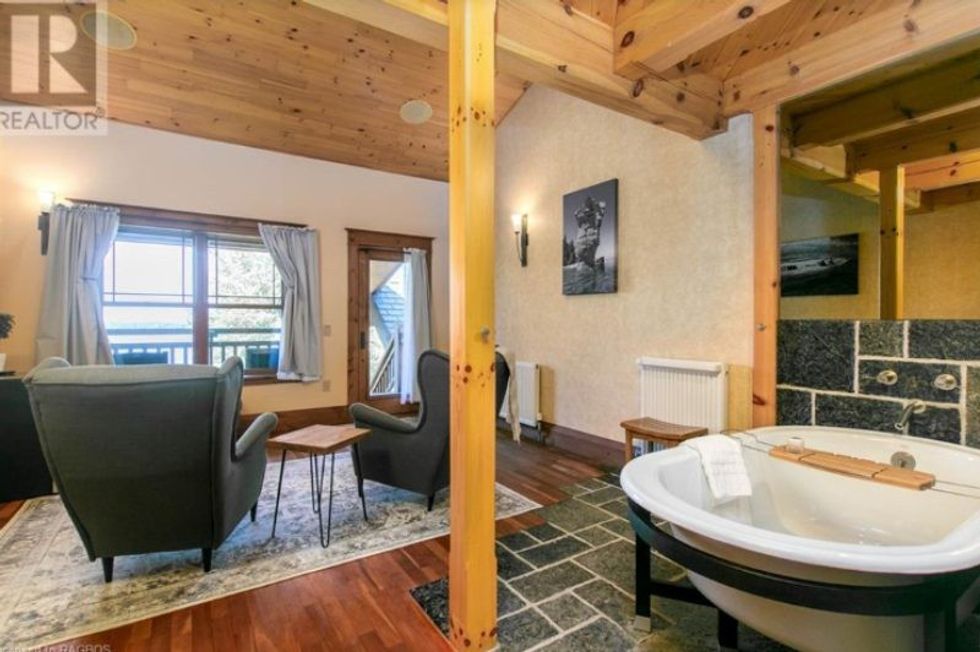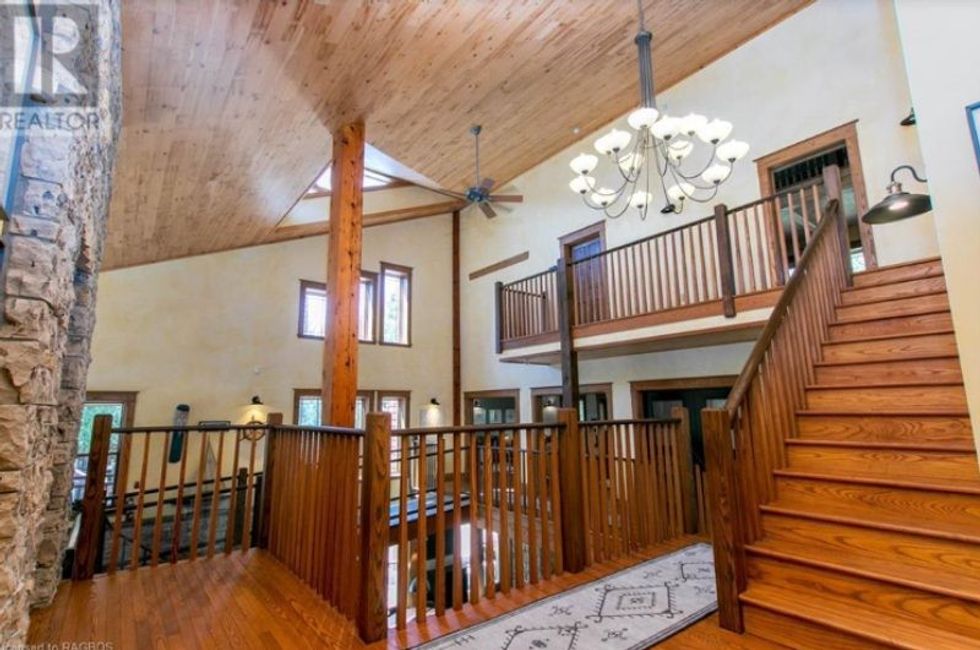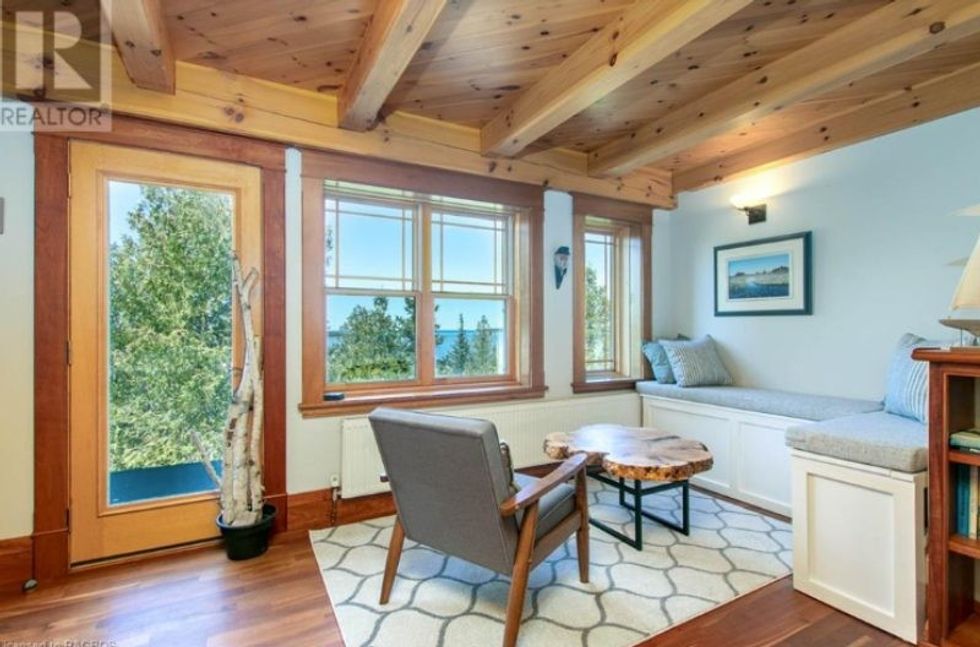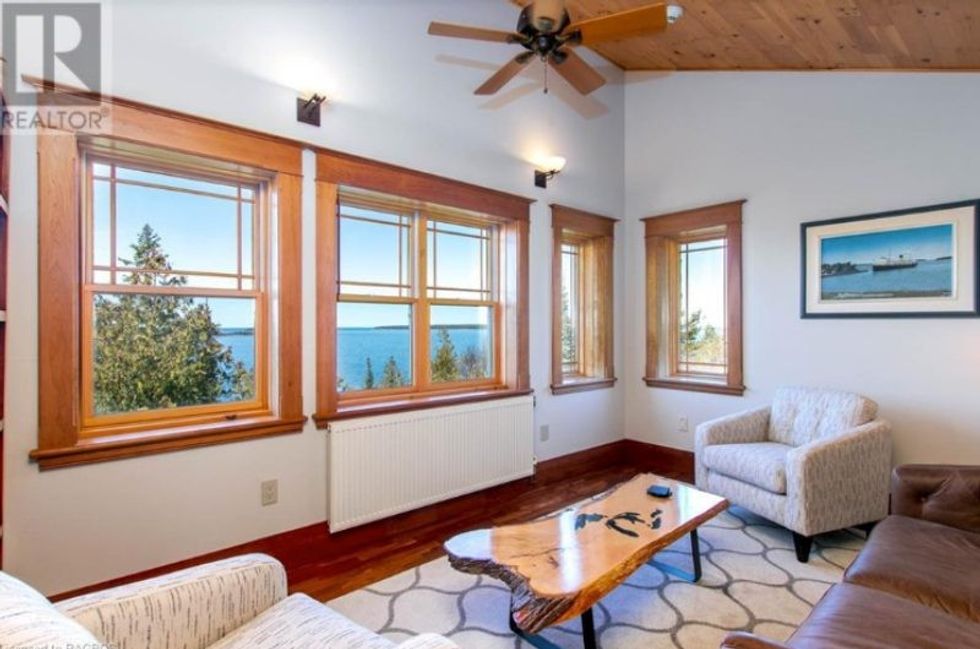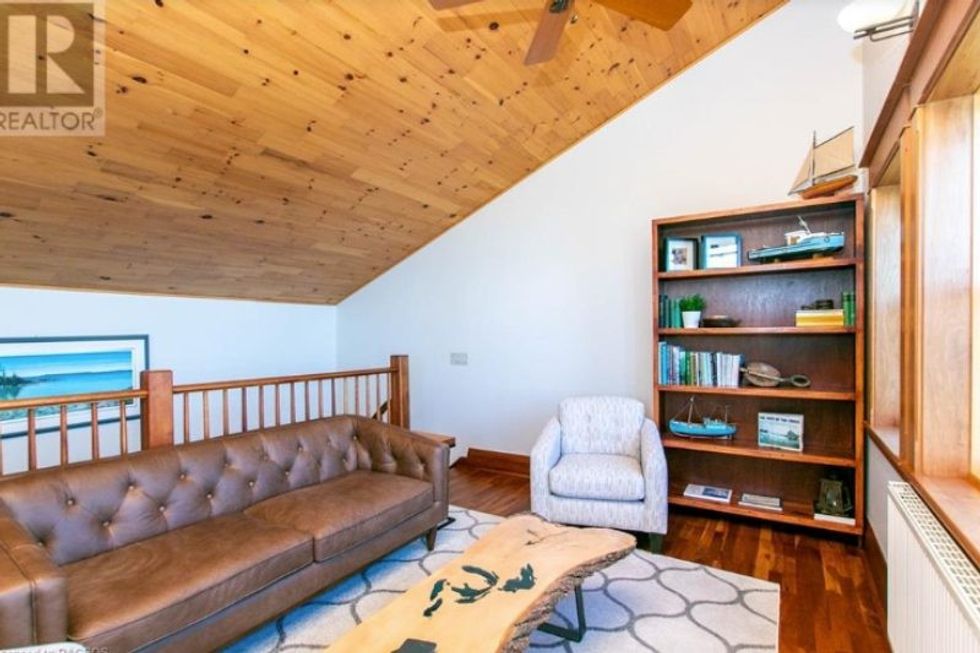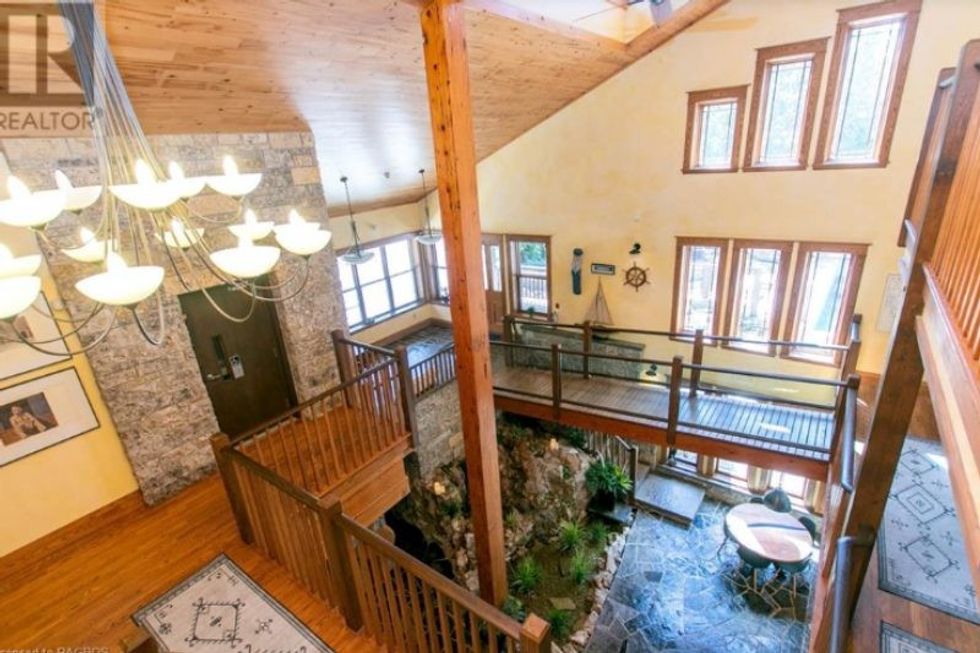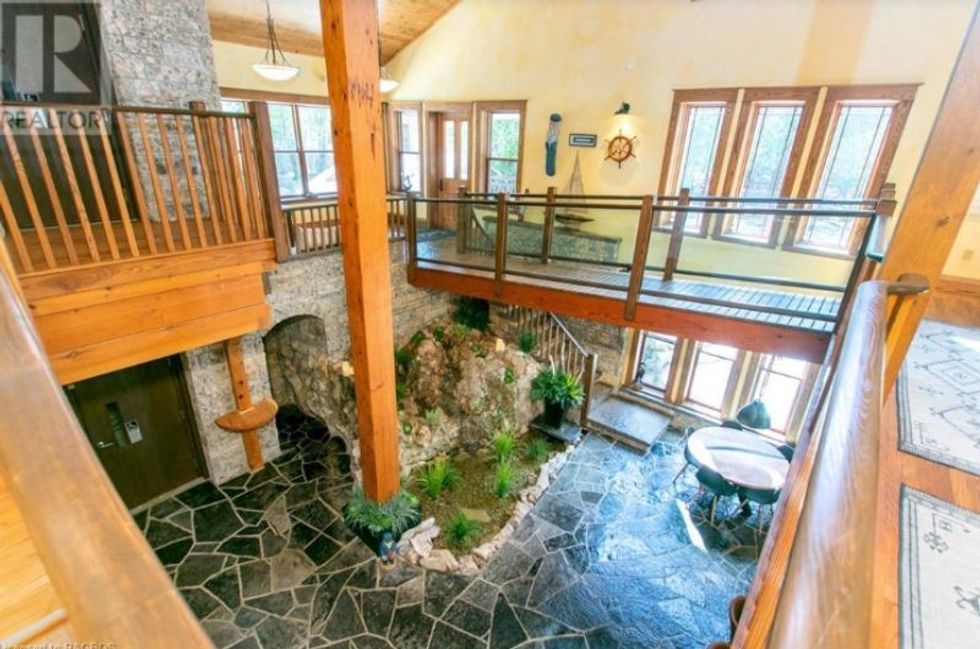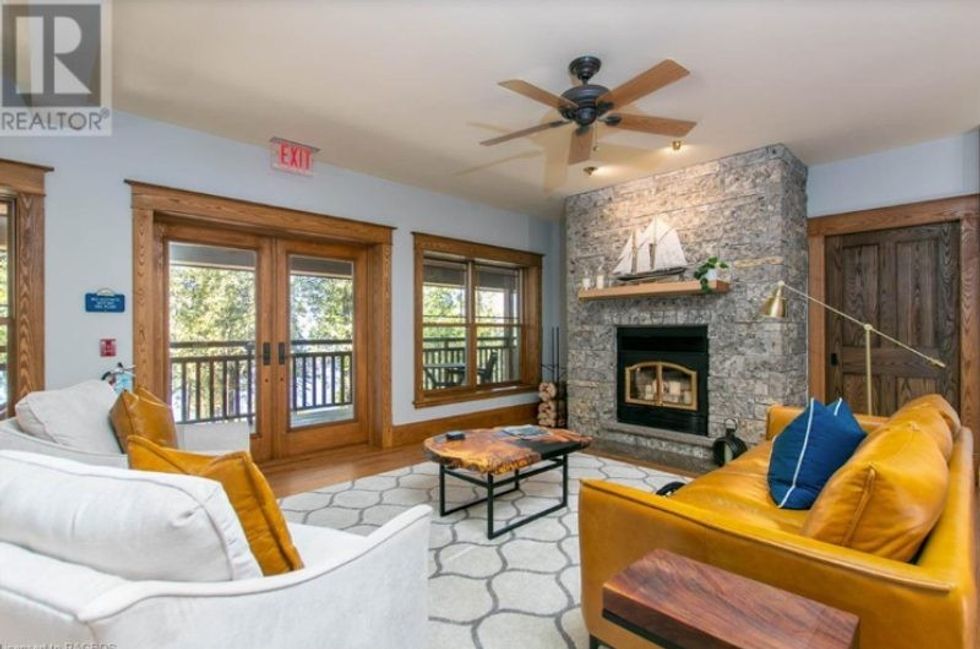 KITCHEN AND DINING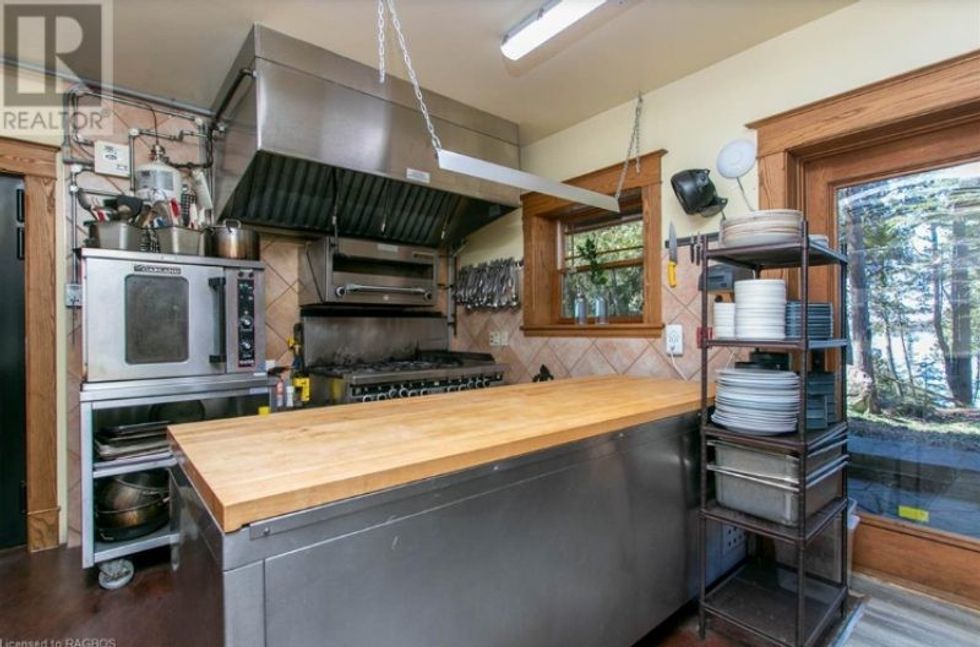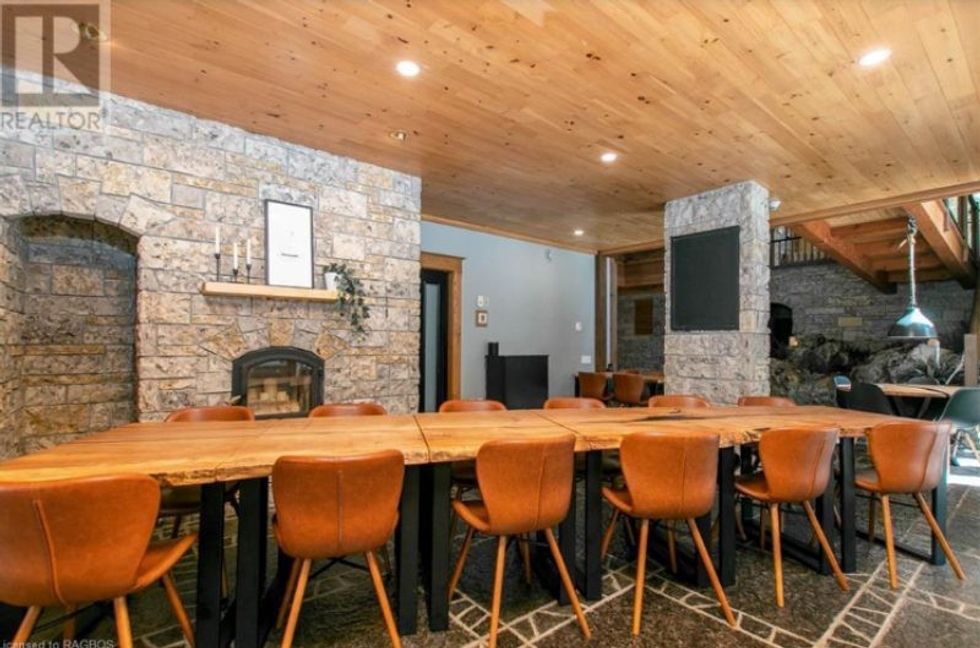 BEDS AND BATHS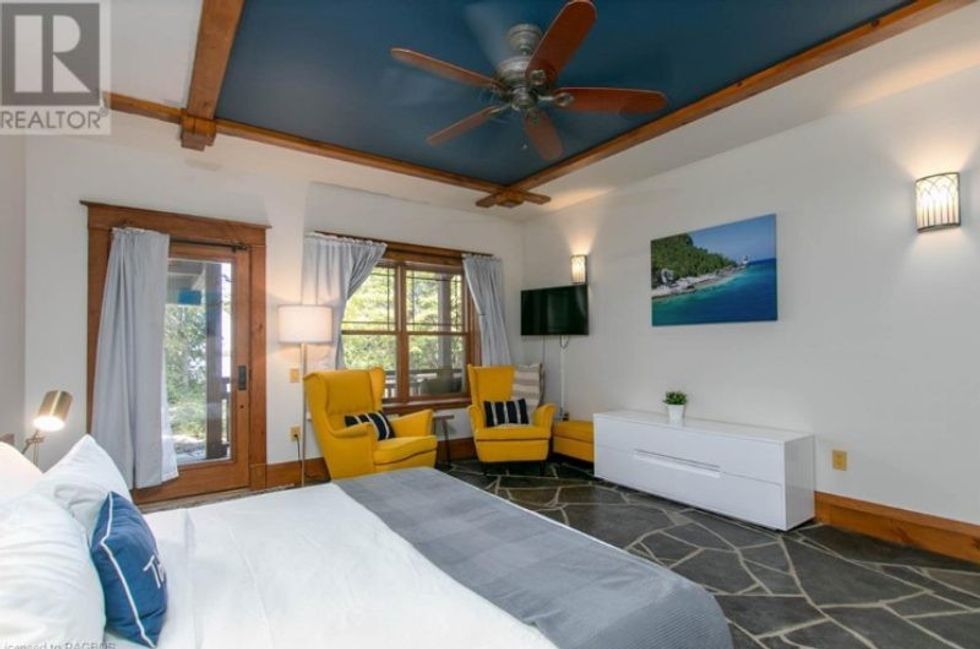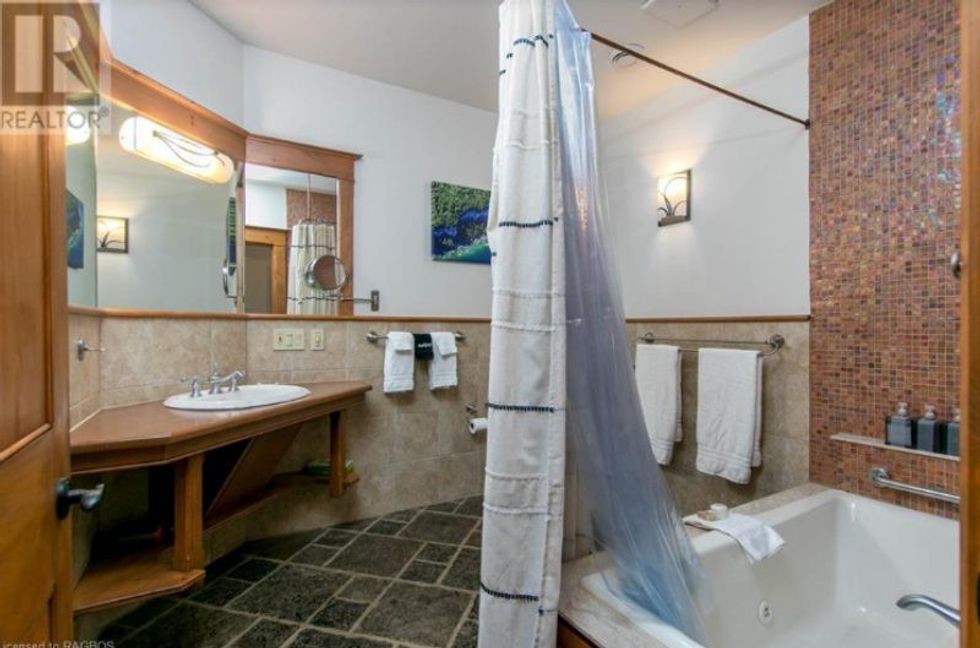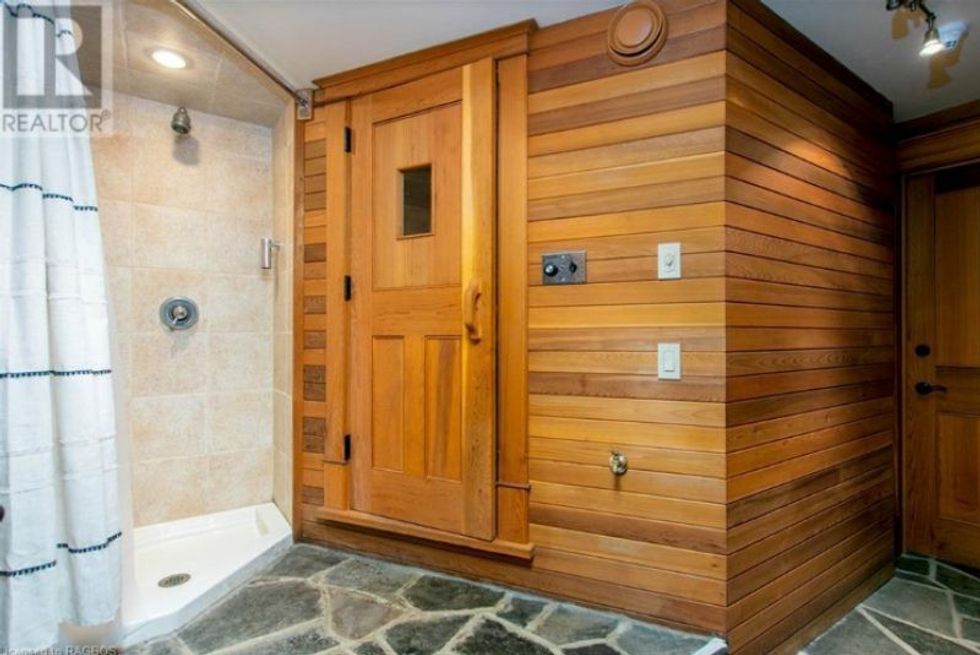 OUTDOOR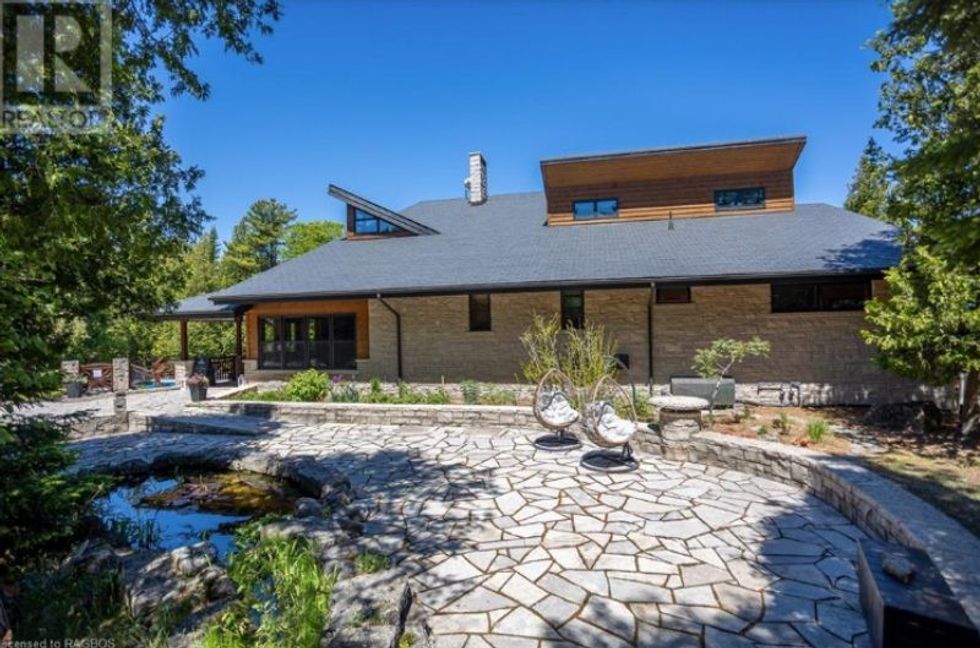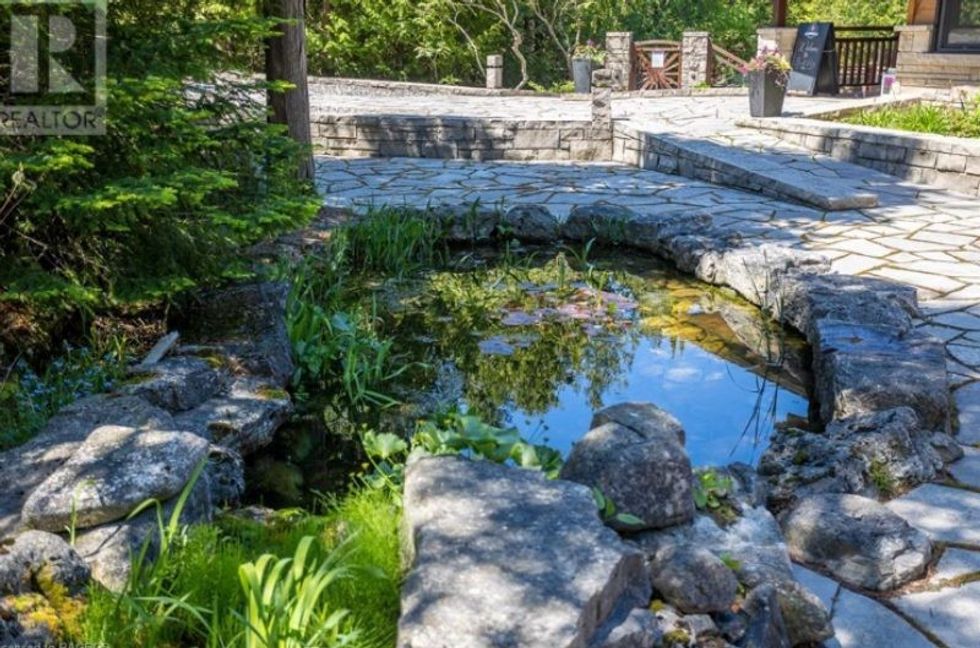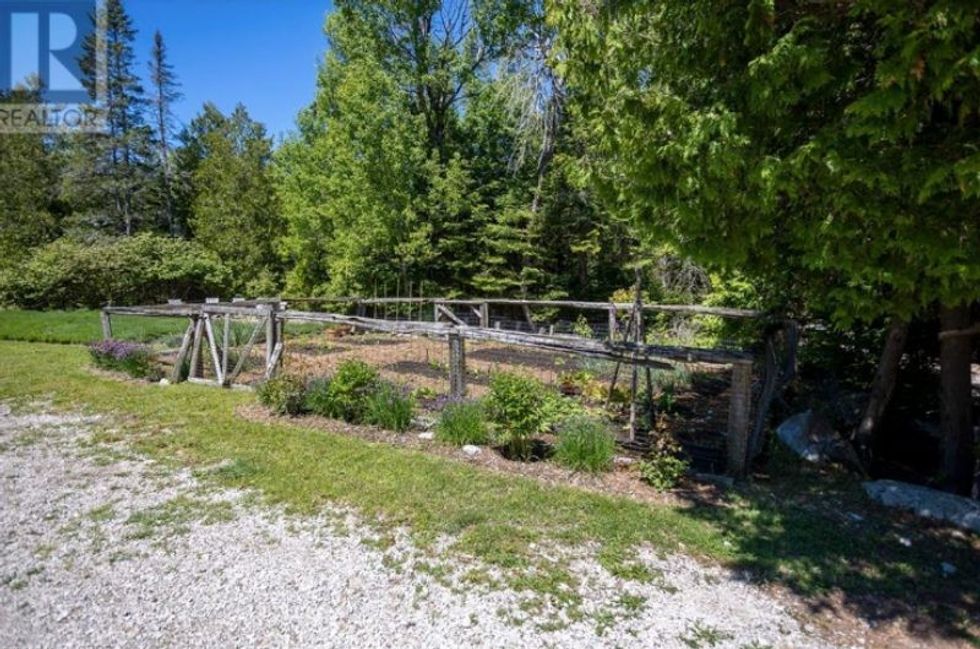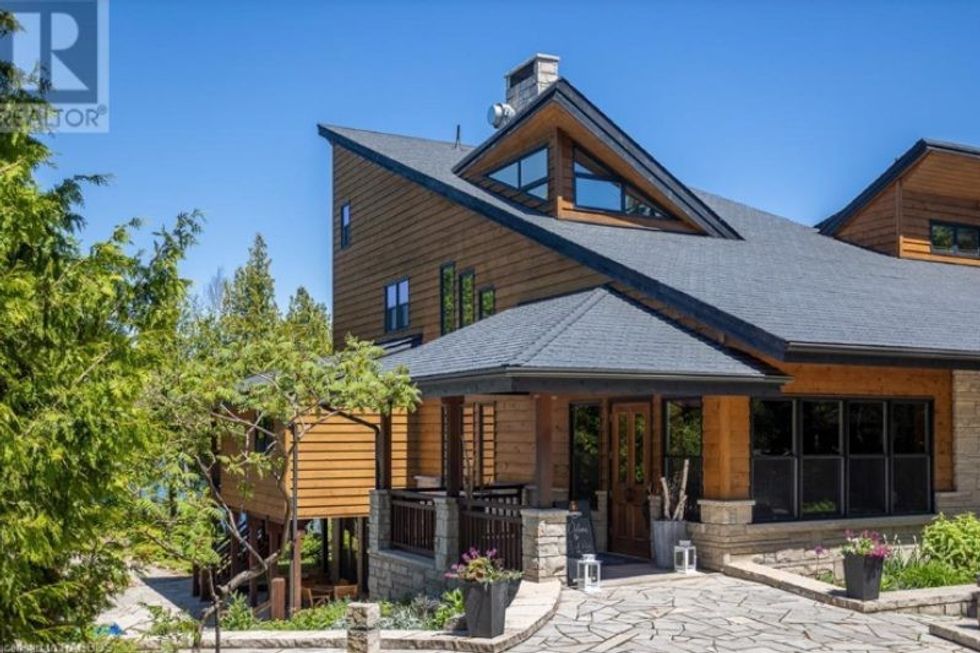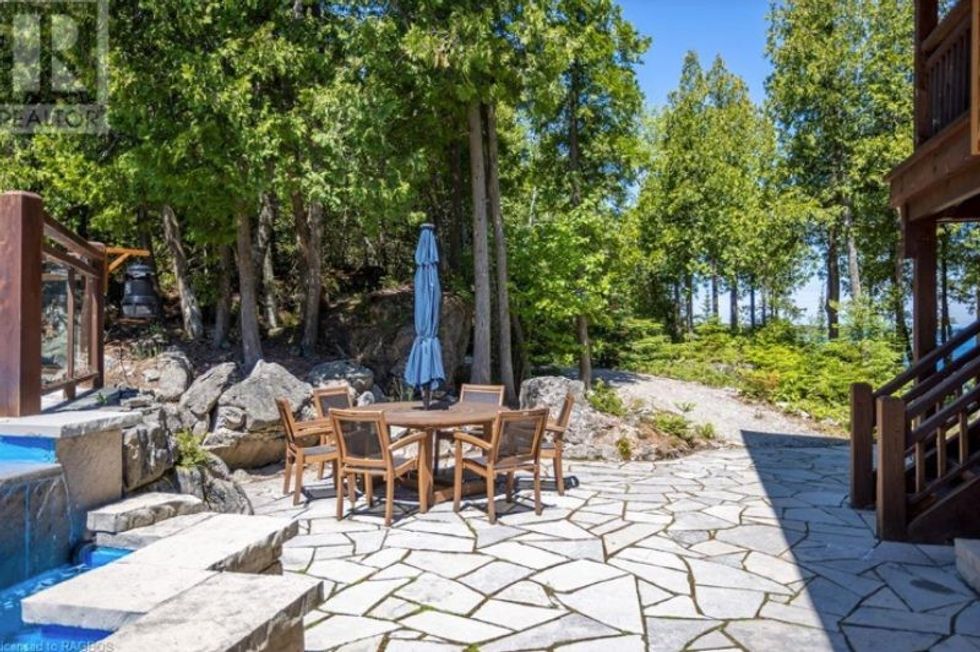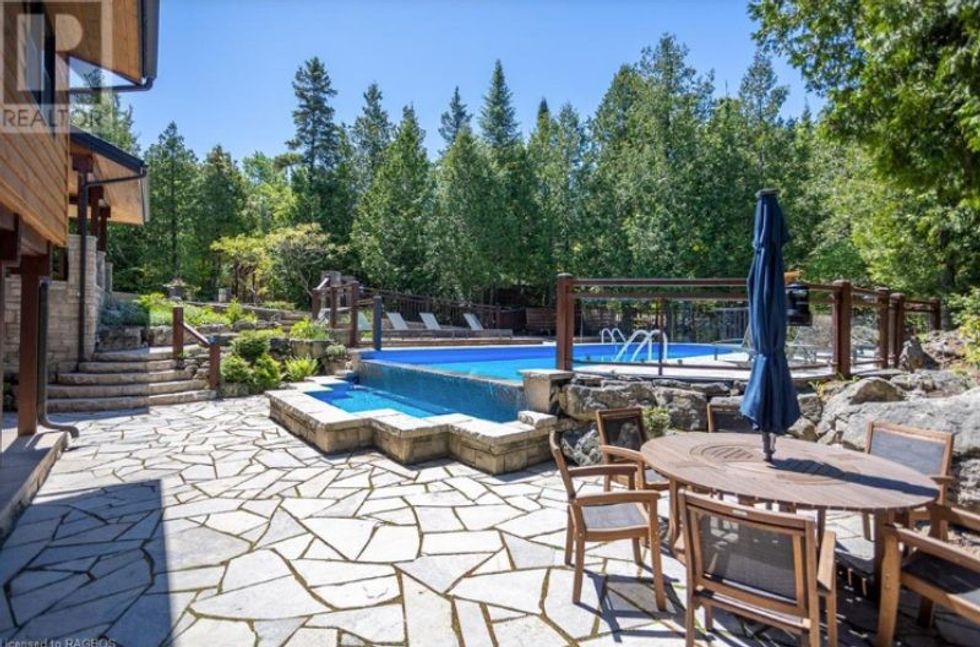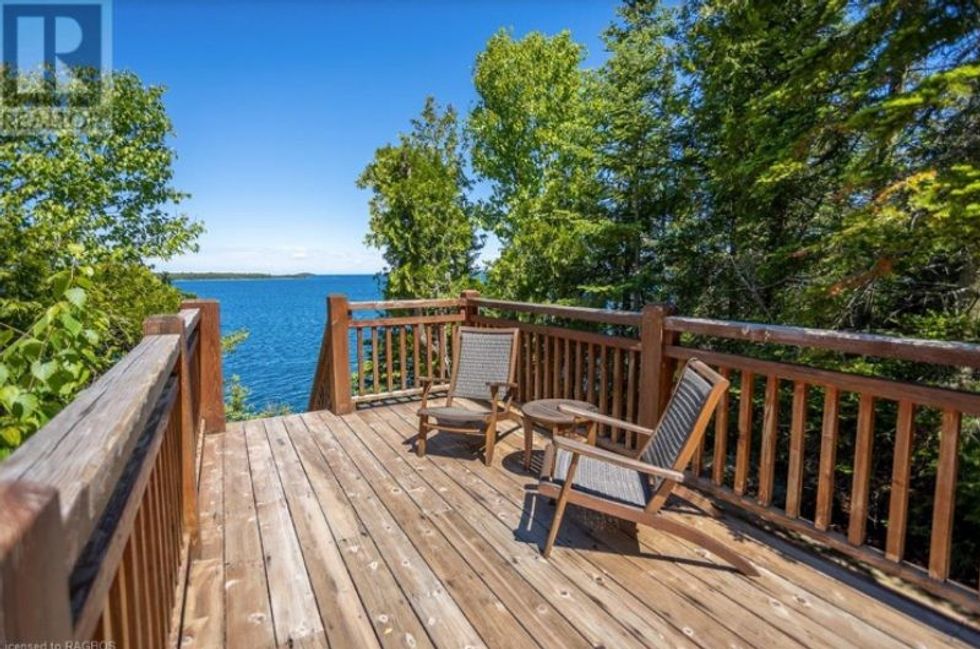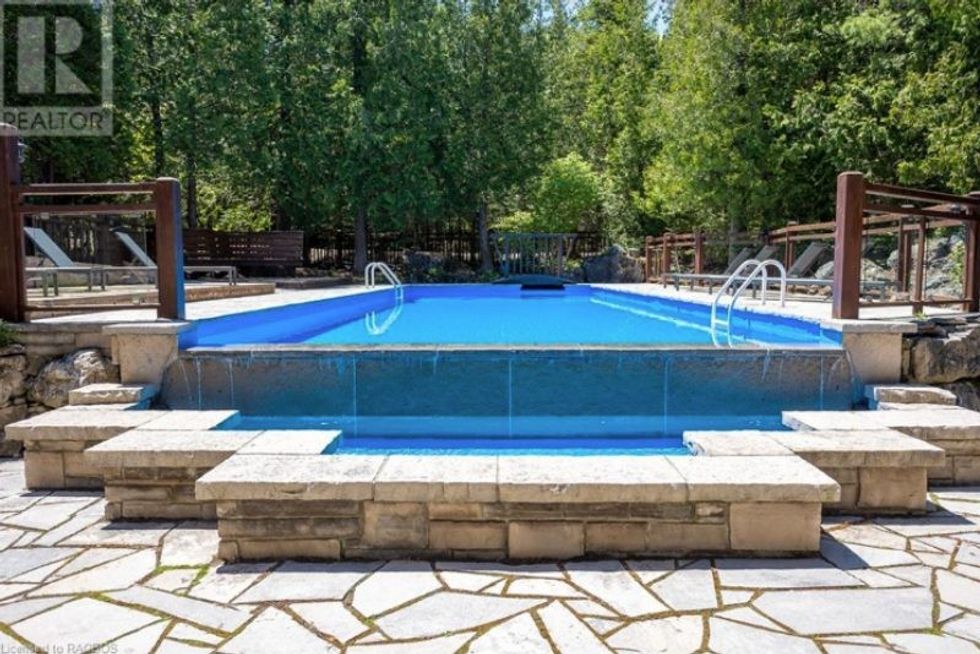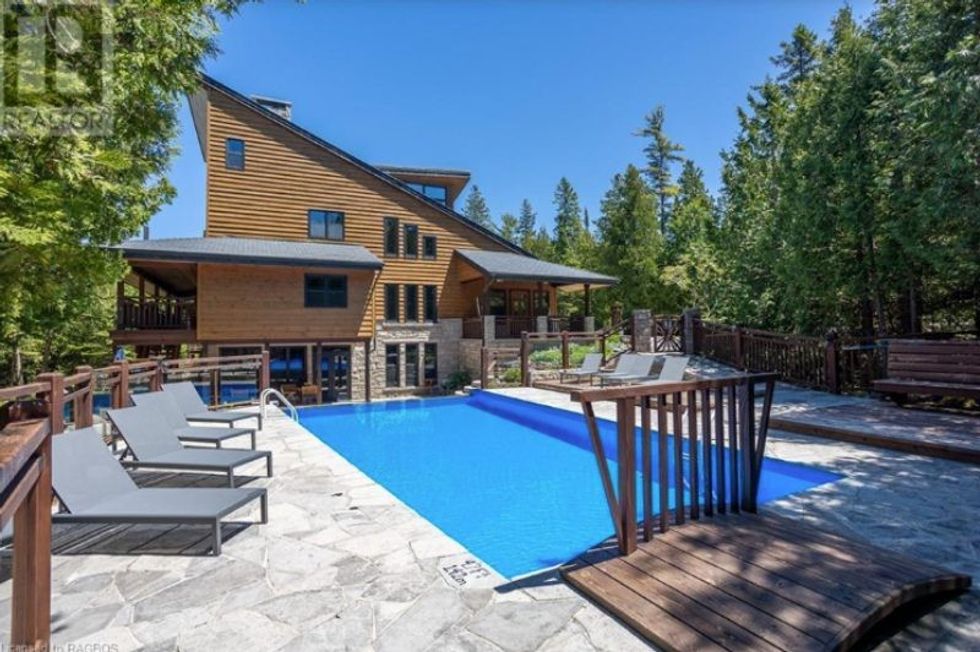 ---
This article was produced in partnership with STOREYS Custom Studio.