The story goes, according to Tourism Golden, that the Town of Golden in British Columbia got its name in the late 1880s because residents wanted to outdo a nearby settlement that named itself Silver City.
---
These days, Golden -- near BC's border with Alberta -- is quite the tourism destination. The town boasts scenic mountains that make for one of the better para-gliding and hang-gliding spots in the province, the Golden Triangle cycling route that connects Golden with Radium Hot Springs and Lake Louise, and the nearby Kicking Horse Mountain Resort.
The latter, named after the nearby Kicking Horse River, features over 120 hiking trails and nearly 3,500 acres of skiable terrain, including a 1,315-metre vertical drop (the sixth largest in North America).
For those who like how all this sounds, you'll be hard-pressed to find a better home base than a property currently on the market for $4,500,000.
READ: In A First, Sotheby's To Auction Off Two Canadian Properties In New York
Located at 1602 Thompson Crescent, this home isn't just near Kicking Horse River Resort, it's at the Kicking Horse River Resort -- the main building is a short 15-minute walk away.
The home was originally built in 2010, includes four bedrooms, four bathrooms, and 4,420 sq. ft of living space. And like Golden, the home is not to be outdone by anything nearby, as the abode -- a chalet, really -- is LEED Gold Certified, an international standard that recognizes building sustainability.
Specs
The home was constructed with a post-and-beam style using locally-sourced materials such as Douglas Fir wooden beams, and also includes decadent décor by designer Merilee Noorani.
On the main floor of the home you'll find the living room, dining room, and kitchen in a modern open layout, all below vaulted ceilings that show off an abundance of sturdy wooden posts and beams.
---
Our Favourite Thing
The main living space in this home is a standout. The centerpiece of the space is the two-storey-tall stone fireplace, and the area is also surrounded by windows serving great views of the breathtaking landscape that surrounds the property.
---
A cozy loft sits above and overlooks the main floor, which could be used as an additional living space or office, while the lower level houses most of the bedrooms, a billiards room with a wet bar, the laundry room, and access to the two-car garage.
Overall, the home's ambience is directly influenced by its craftsmanship and architecture, which is only made better by the abundance of windows and natural light. The result is an estate that, while not made of gold, certainly isn't coming in silver or bronze compared to any other home.
WELCOME TO 1602 THOMPSON CRESCENT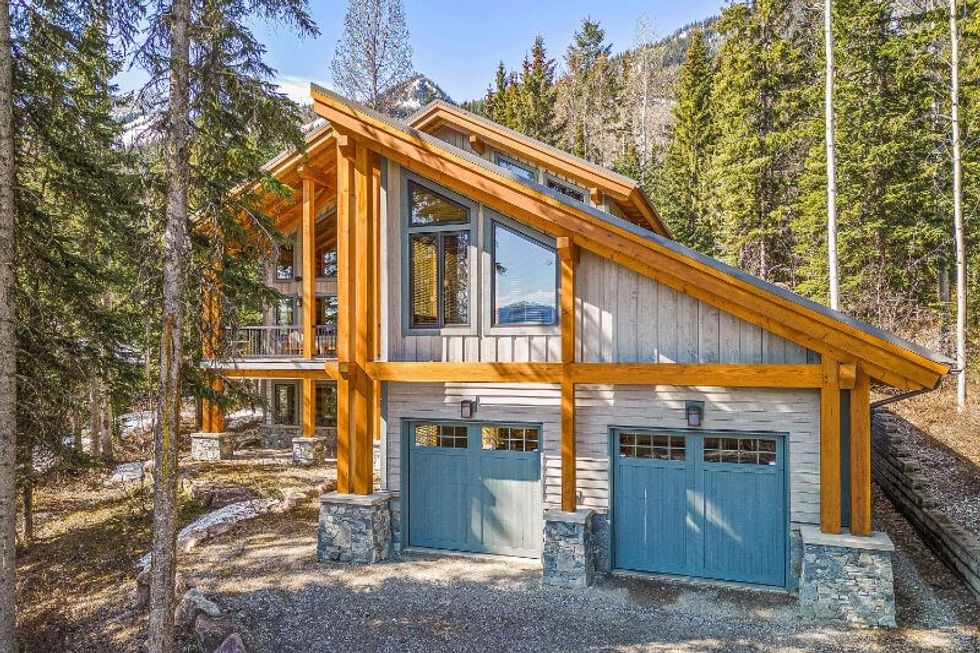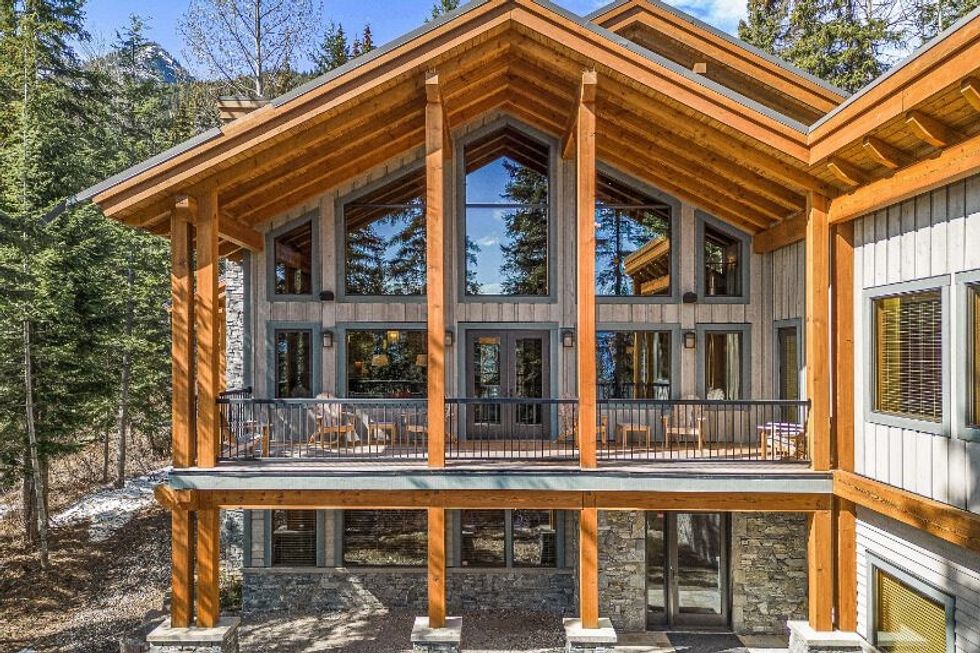 DINING, KITCHEN, AND LIVING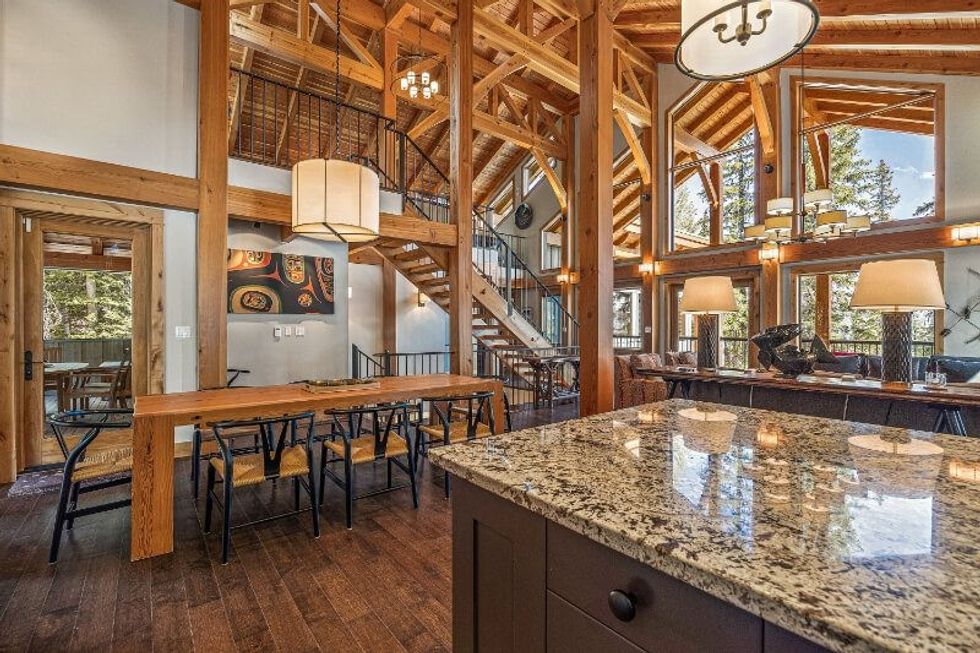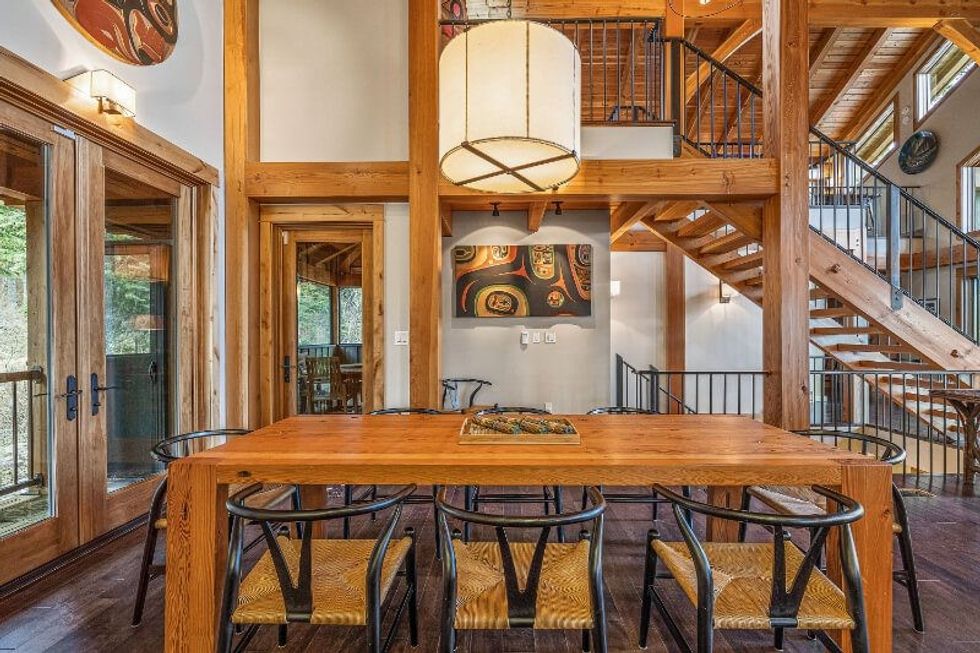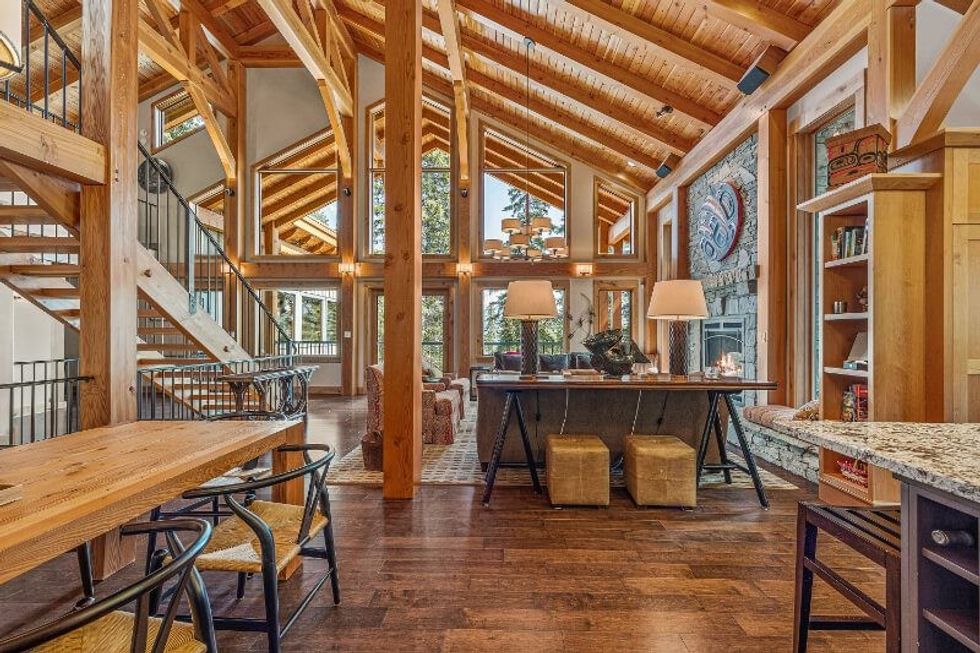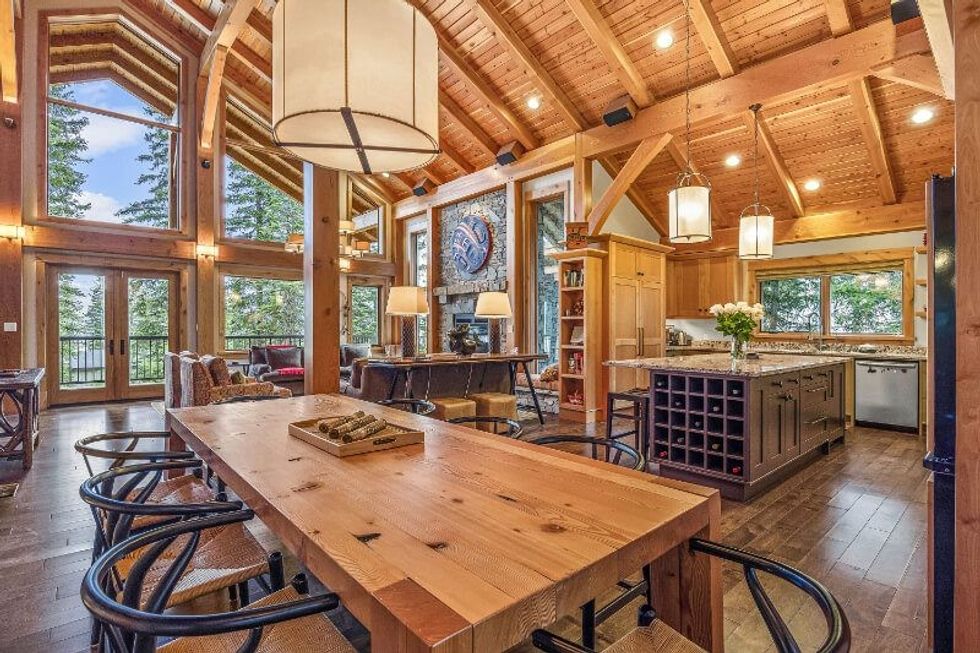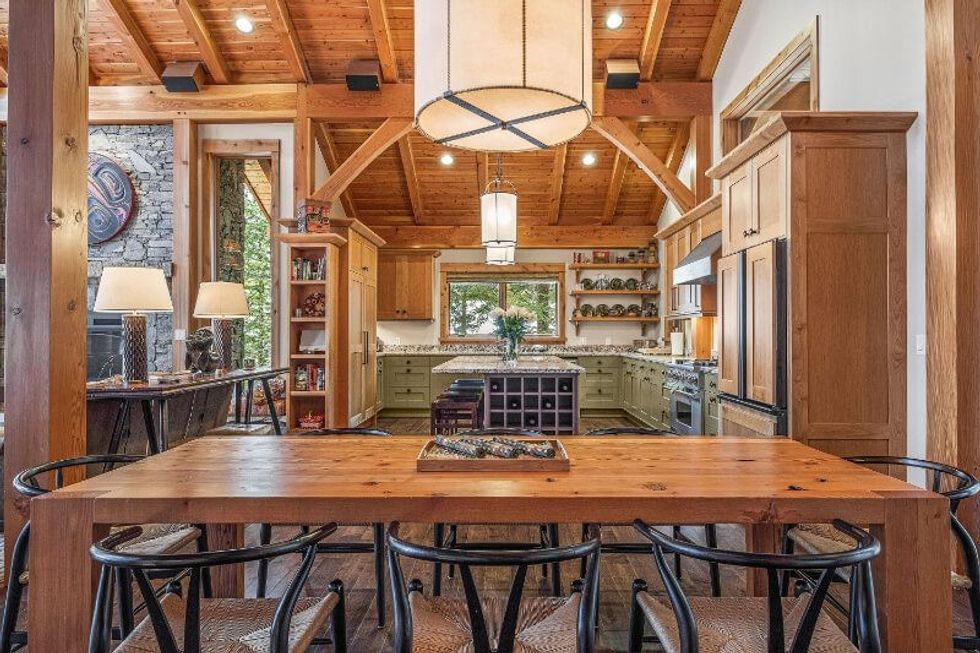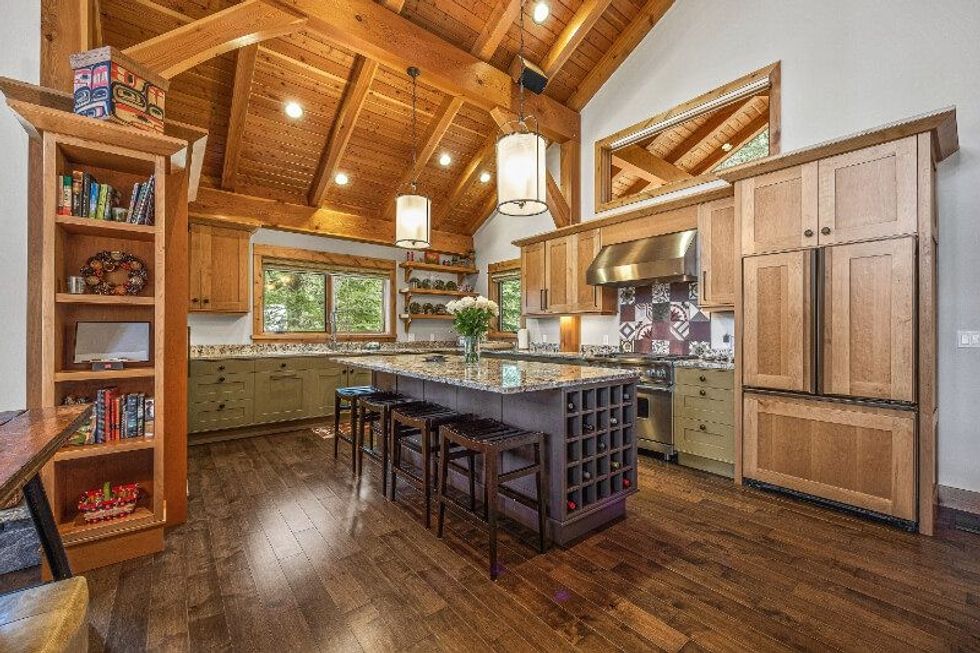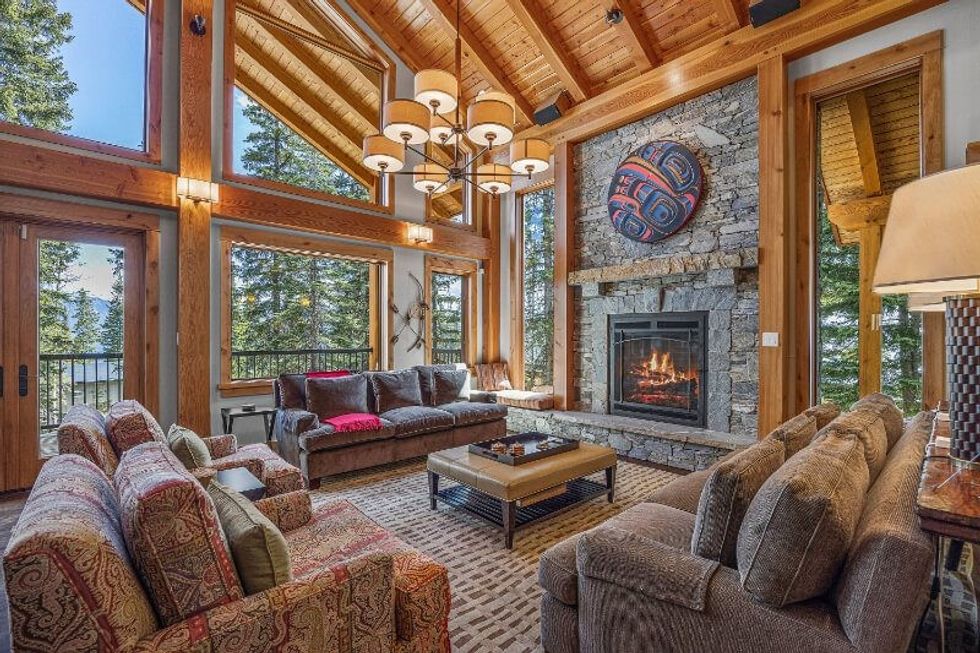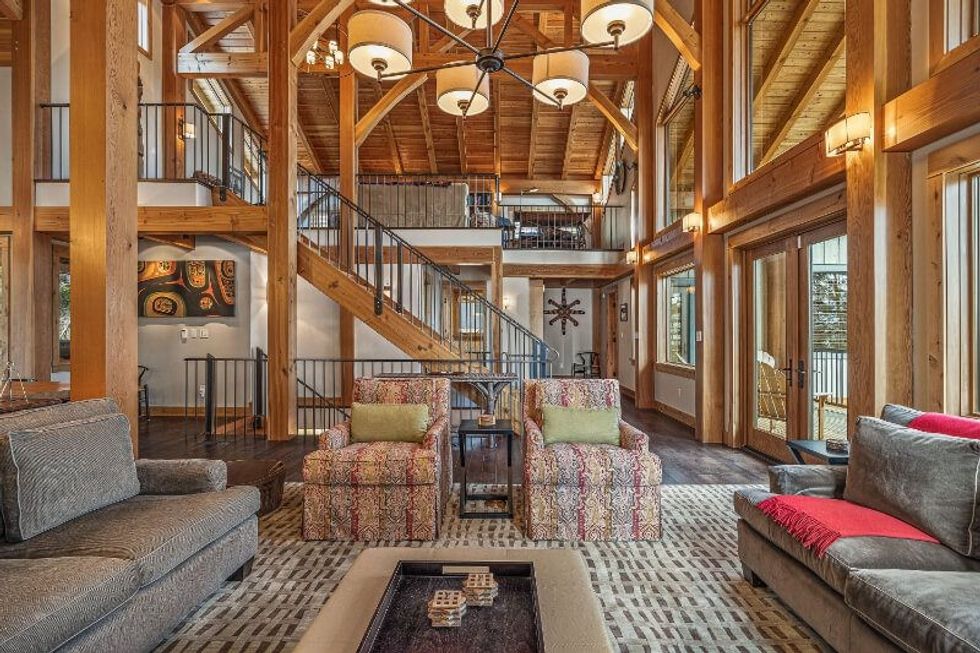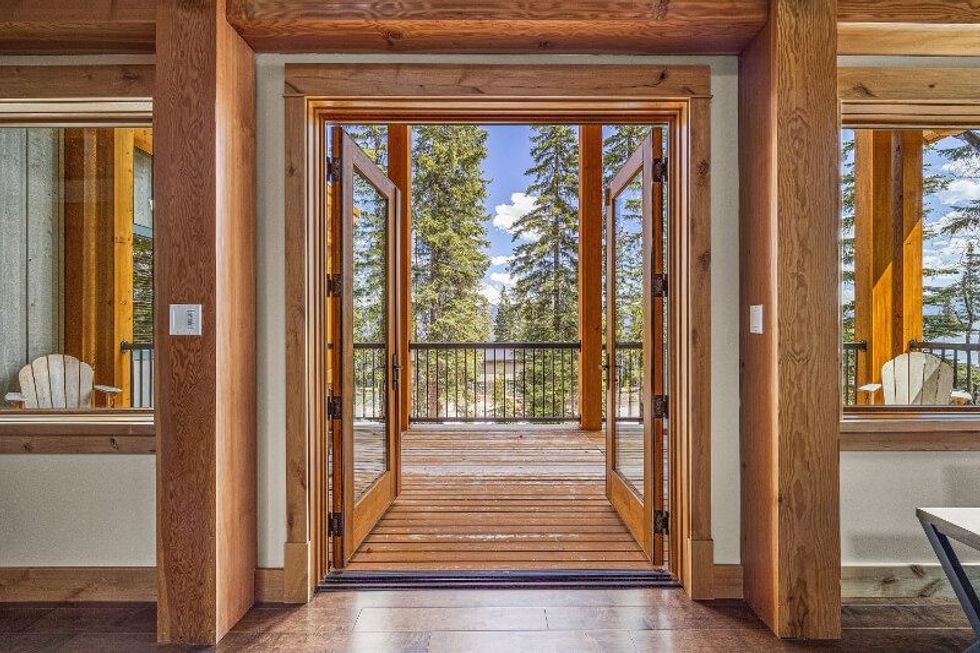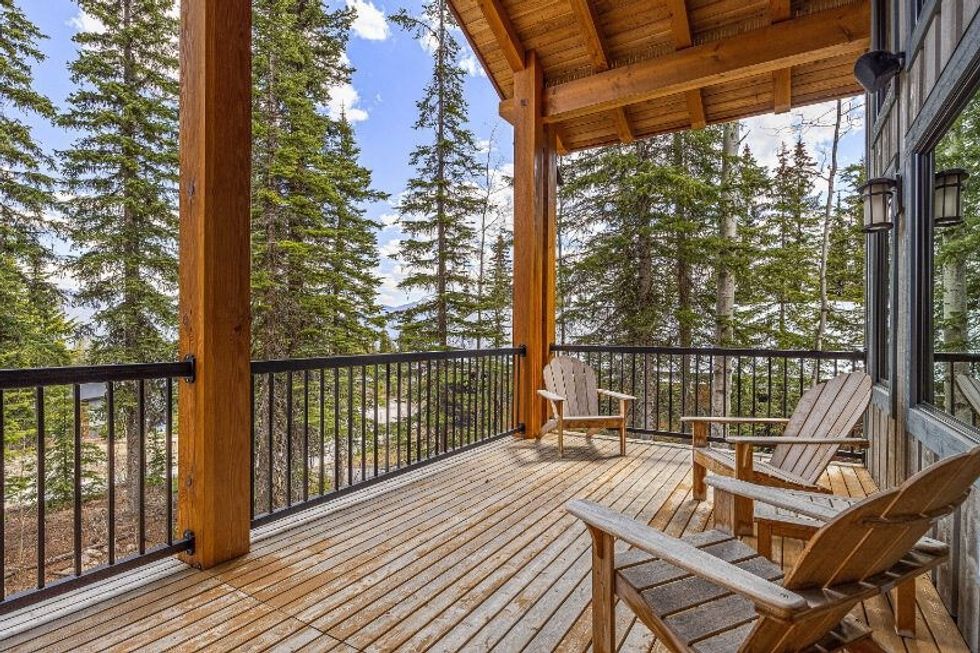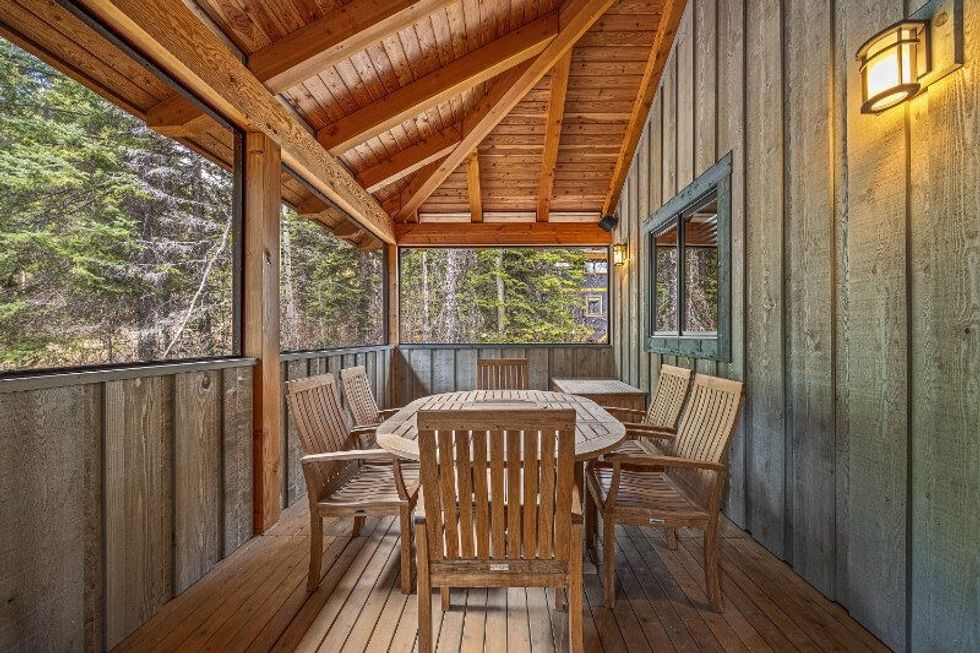 UPPER LEVEL LOFT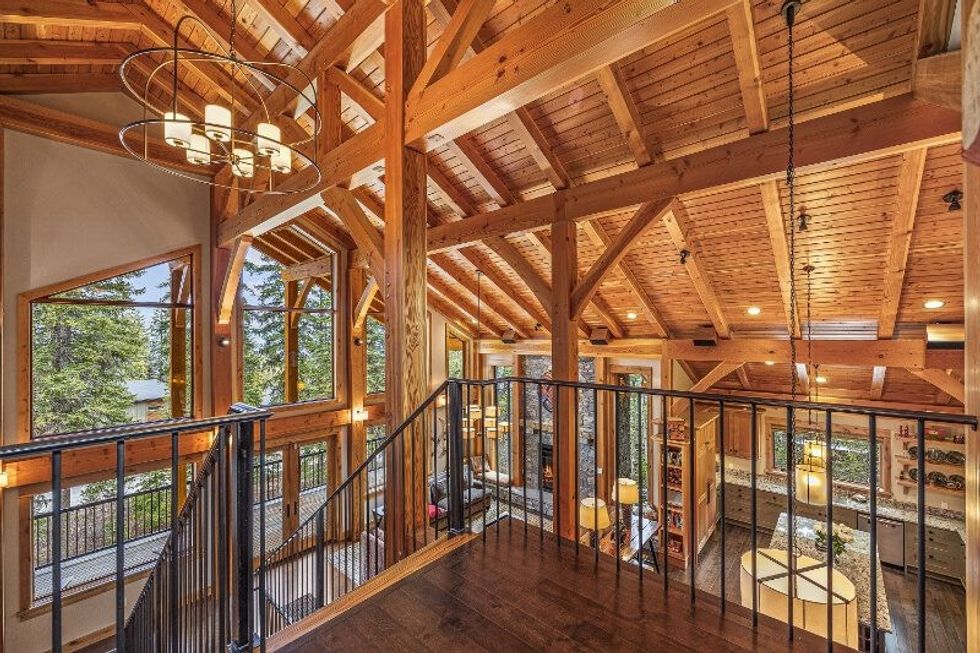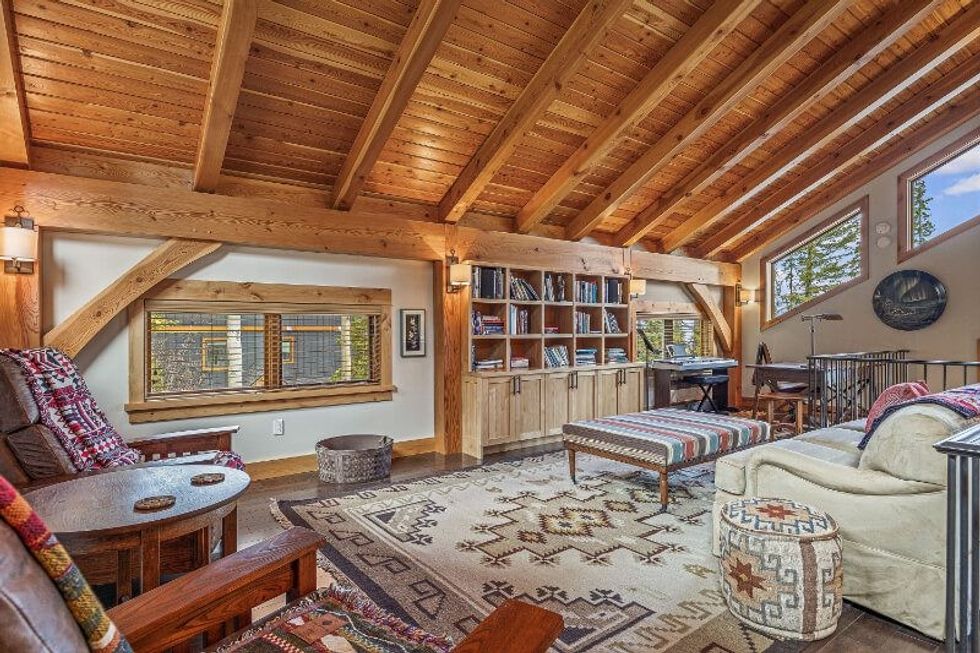 LOWER LEVEL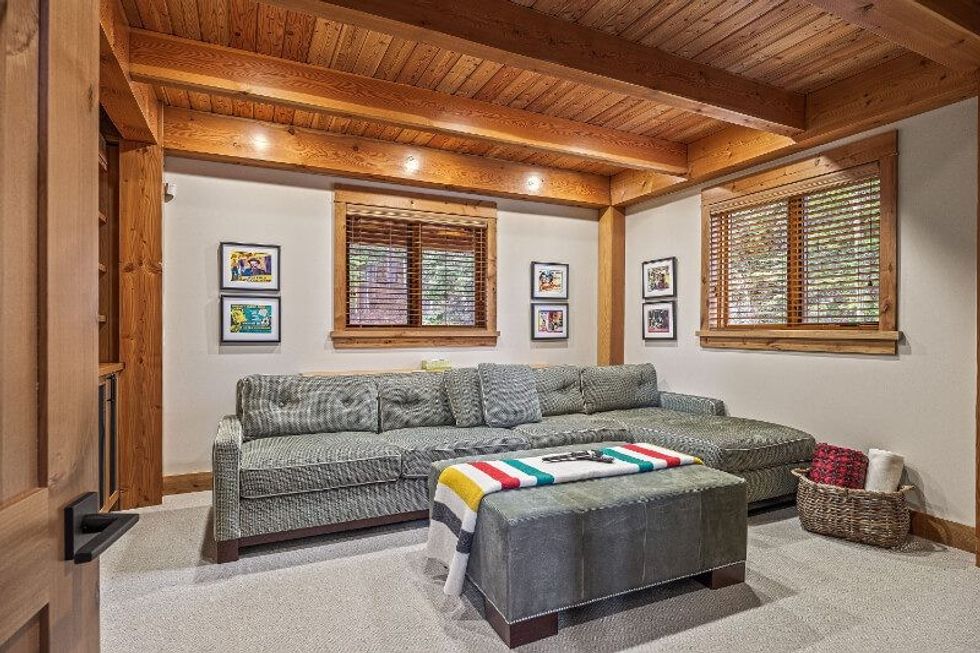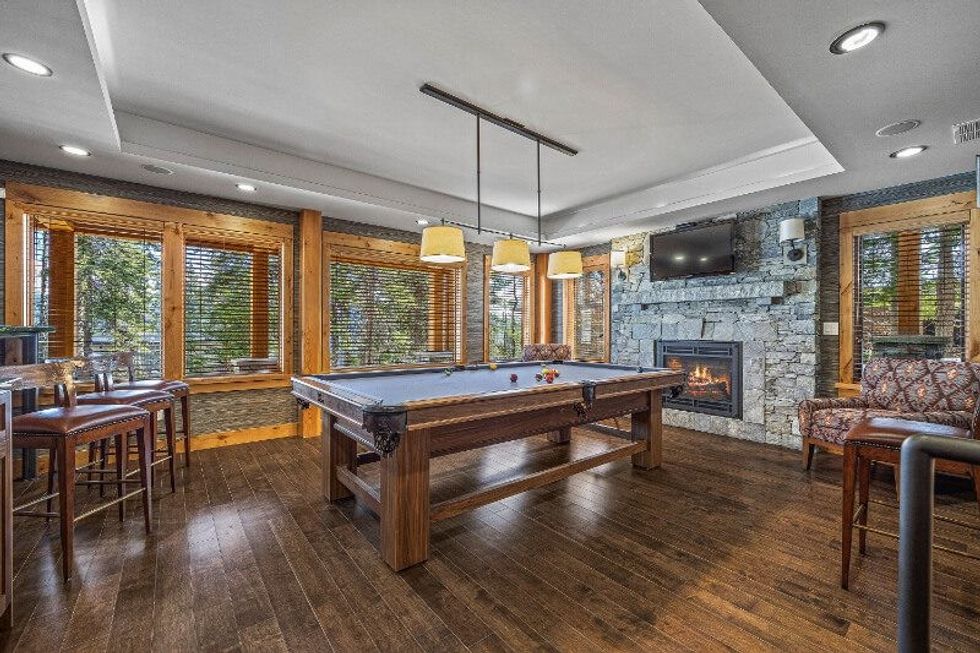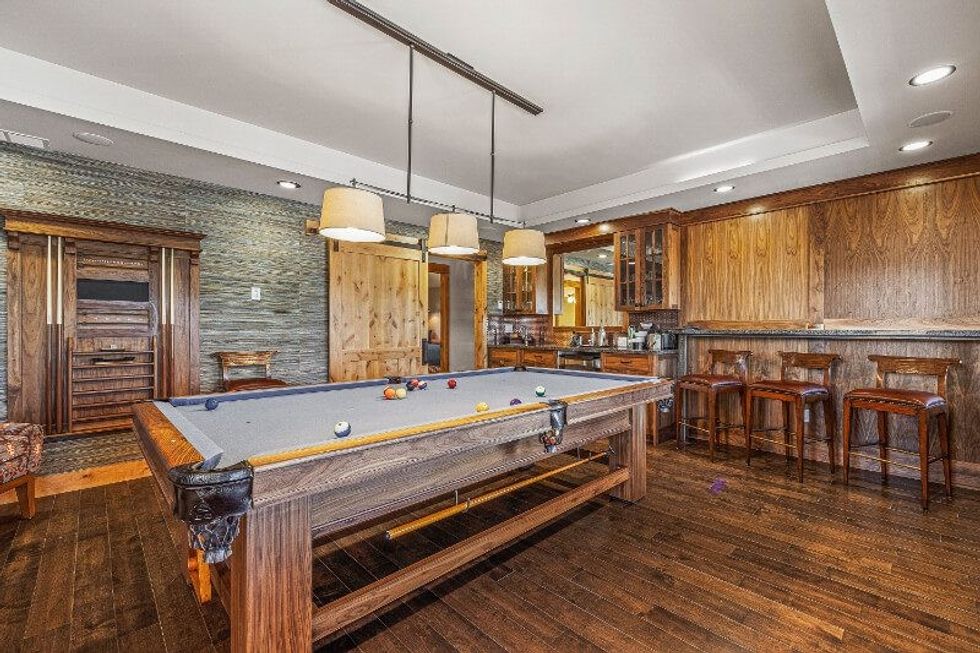 BEDROOMS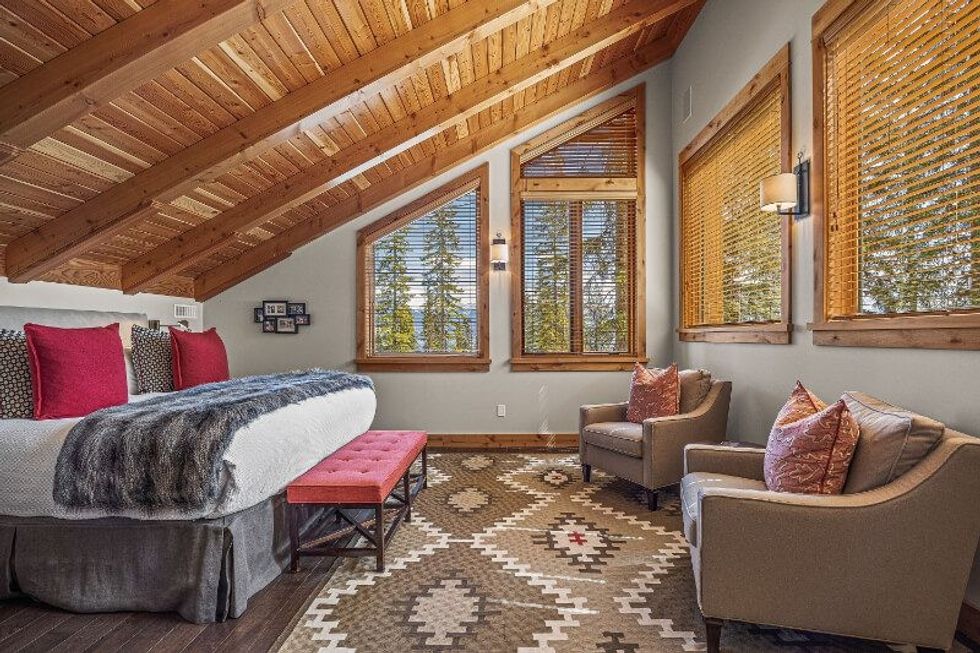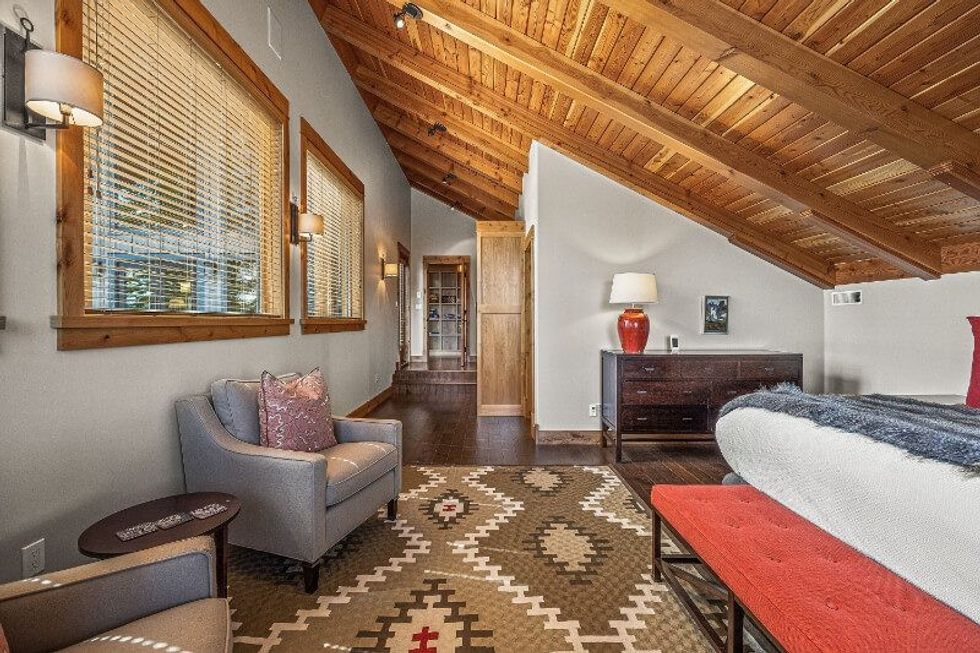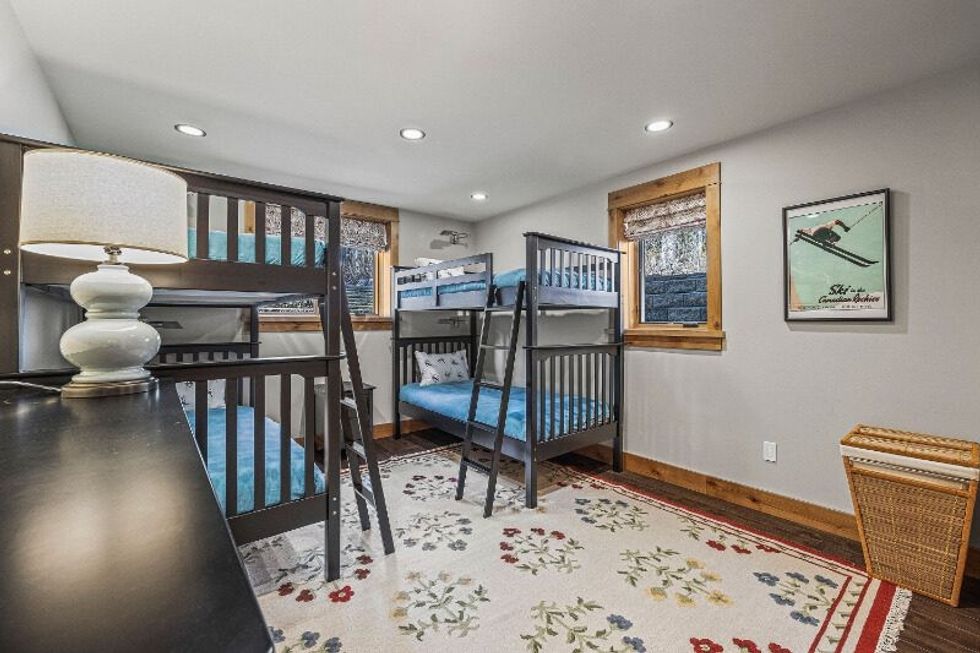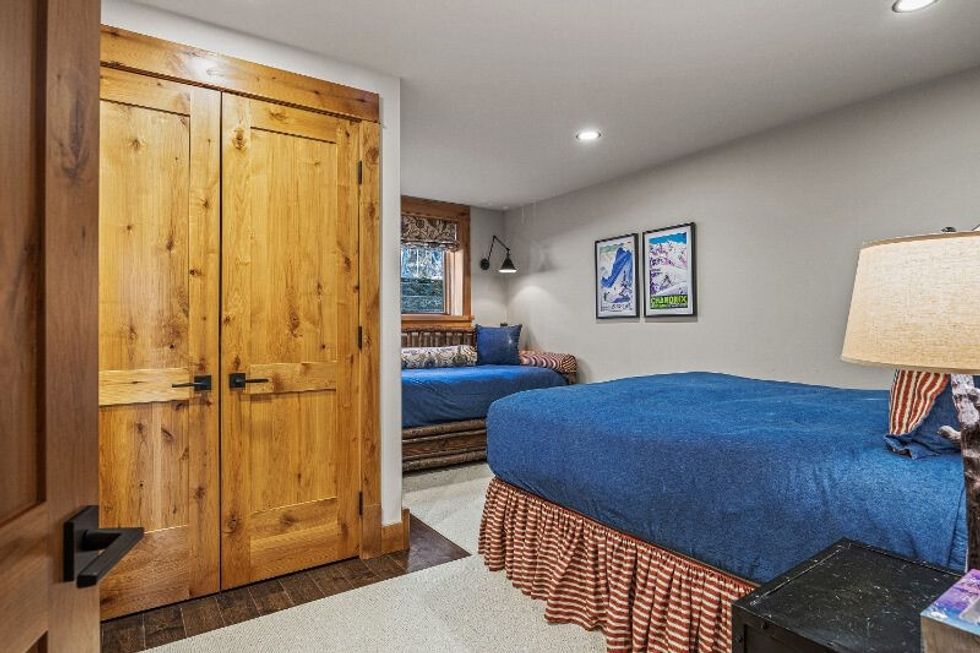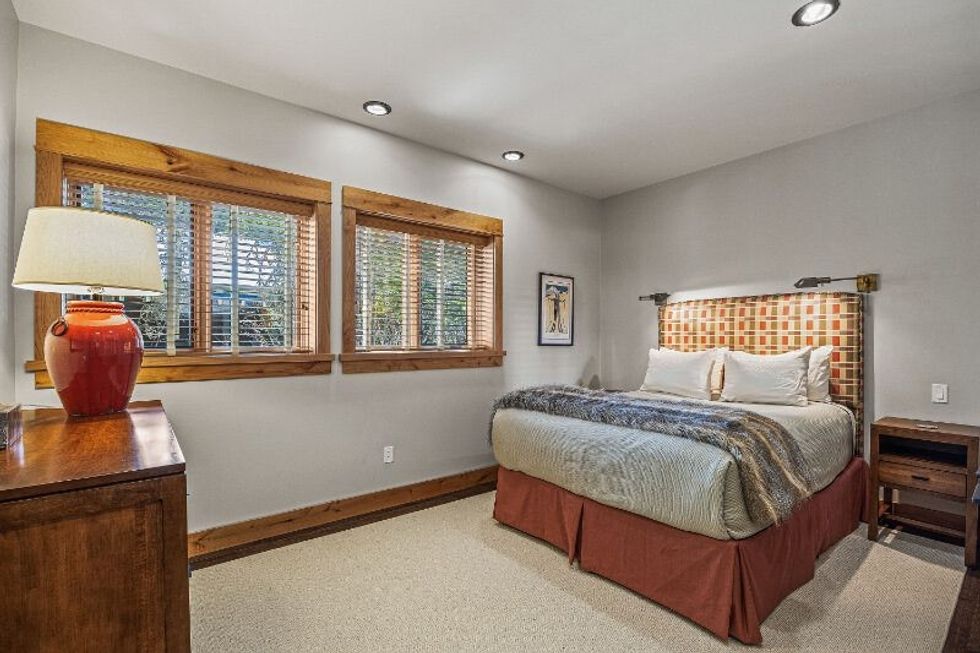 ---
This article was produced in partnership with STOREYS Custom Studio.
Listed Country