The Okanagan Valley has been described as Canada's Napa Valley, and a vineyard estate new to the region's market offers a chance to call a slice of the area home.
---
Located on the Naramata Bench in the Okanagan Valley — near the southern end of Okanagan Lake and about 15 minutes from Penticton — sits The Tamaran Residence, located at 1238 Gawne Road.
The home stands out, with its sleek and sharp edges and abundance of glass, like a home from West Vancouver was picked up and dropped in the middle of a vineyard.
And speaking of the vineyard -- approximately 6.50 acres of the 9.74-acre property is planted vineyard, which includes Merlot, Gewurtztraminer, Cabernet Franc, and Pinot Gris, a luxury that can keep the most avid oenophile occupied and satisfied.
READ: Peek Inside A Newly-Listed 71-Acre Ranch On BC's Salt Spring Island
The house itself is, of course, also second to none. Built in 2011, the home consists of 6,703 sq. ft of living space, and was designed by Robert Mackenzie, an award-winning architect whose firm is local to Naramata.
The abode consists of 5 bedrooms and 6+1 bathrooms, spread across a main floor and upper floor "bunkhouse", as well as a lower level and a garage that are below grade. The home was also designed with an emphasis on sustainability, including features like geothermal heating, solar panels, and an electric vehicle charging system.
Specs
Address: 1238 Gawne Road
Bedrooms: 5
Bathrooms: 6+1
Size: 6,703 sq. ft
Lot size: 9.74 acres
Price: $9,980,000
In terms of finishings, the home includes geothermally-heated and polished concrete floors, locally-sourced ceiling panels, bamboo, and exposed steel framing. There are also gigantic windows in the living room, from which to take in the panoramic views and sunset.
---
Our Favourite Thing
The views from anywhere inside The Tamaran Residence are beautiful, but it's hard to top the panoramas from the balcony. Not only does it provide an elevated view of most of the surrounding landscape, it's also the perfect place to take in the entire property with a glass of wine sourced from the vineyards below.
---
Additional amenities of the property include an outdoor infinity pool, a wine room, and views of the Okanagan Lake. The listing also notes that because the property's driveway separates the home from the main vineyard, it can potentially be subdivided. The property also has direct access to the nation-spanning Trans Canada Trail.
WELCOME TO THE TAMARAN RESIDENCE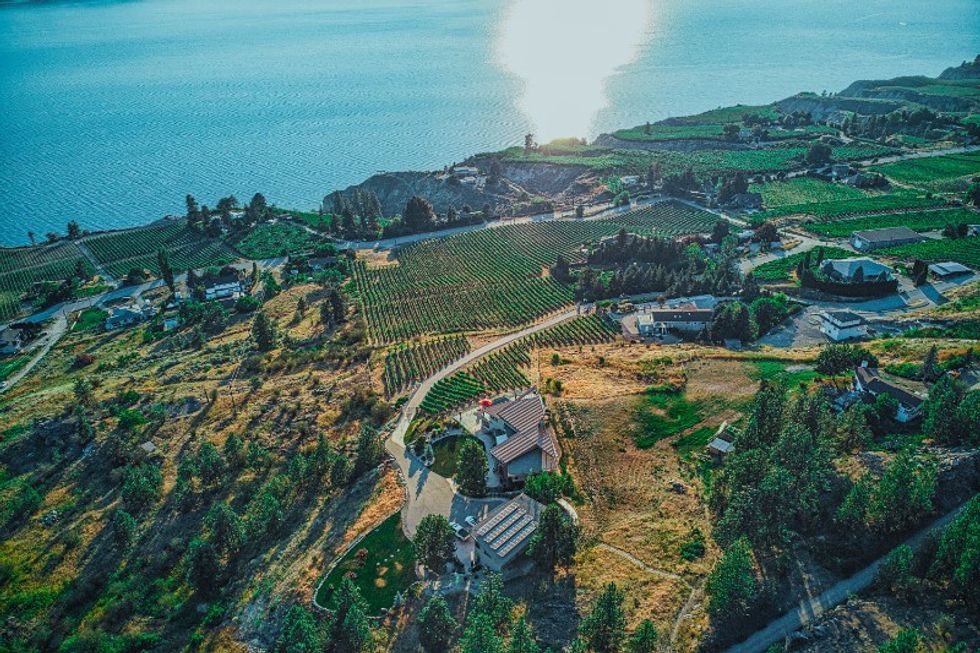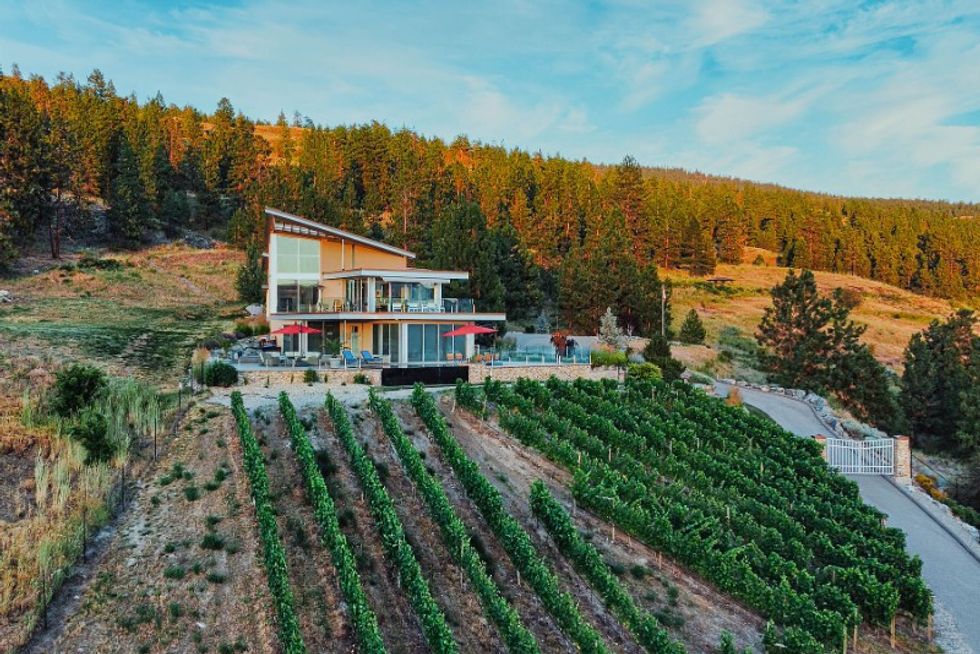 OUTDOOR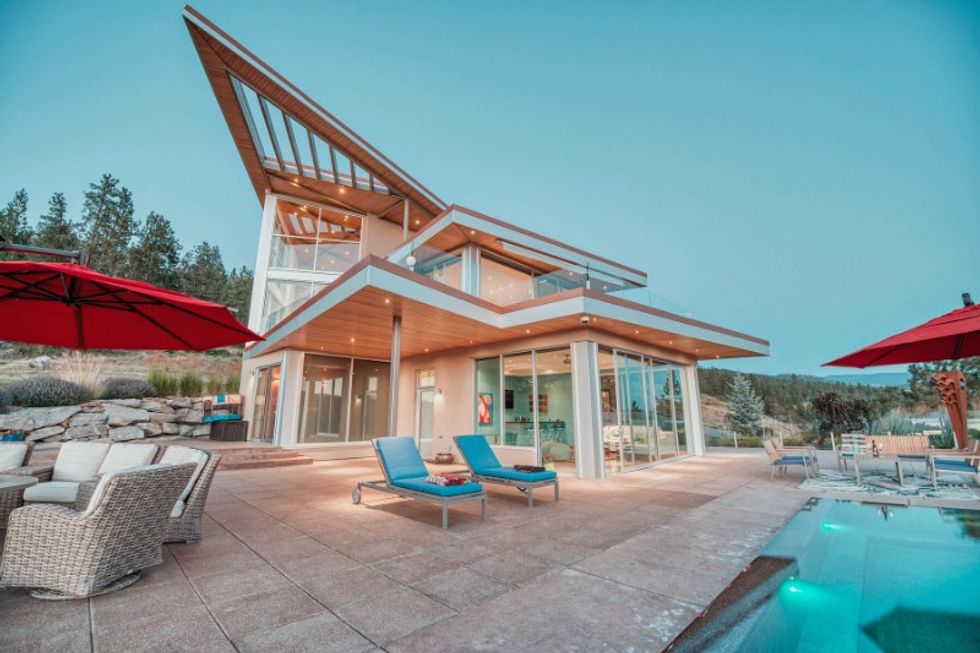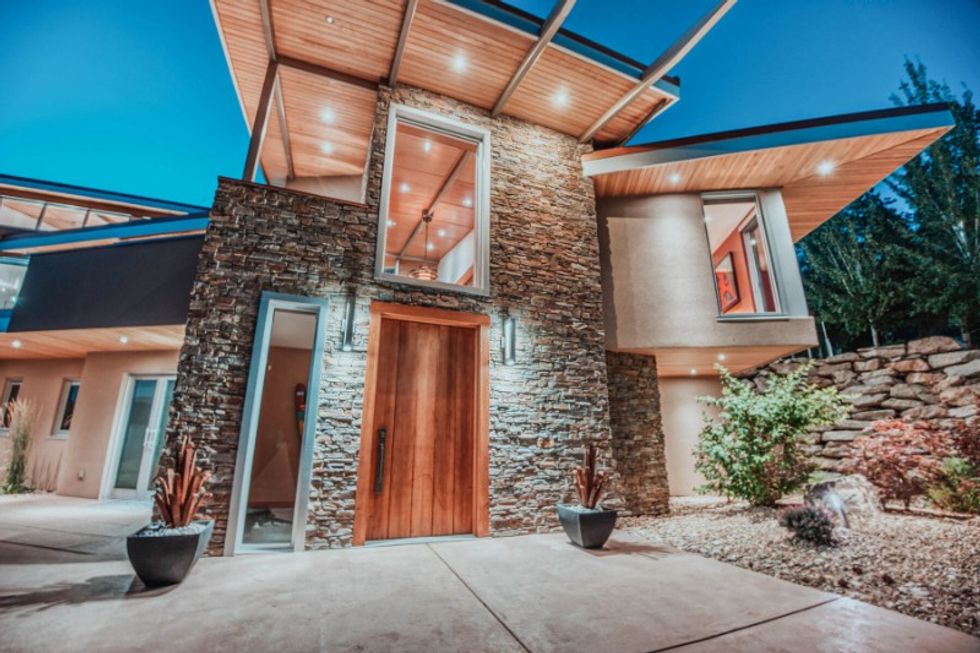 INTERIOR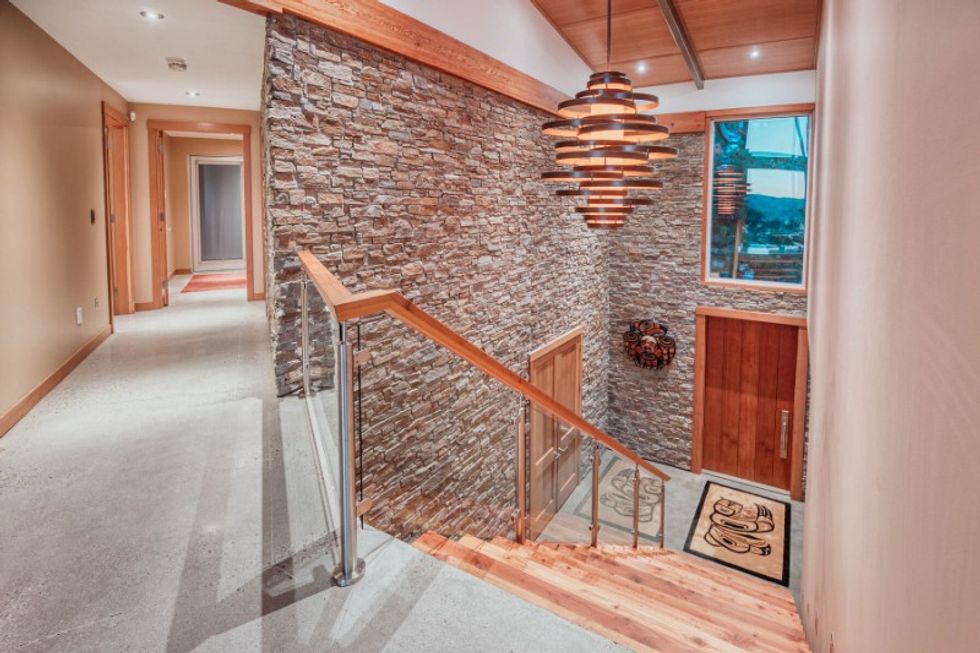 LIVING AND DINING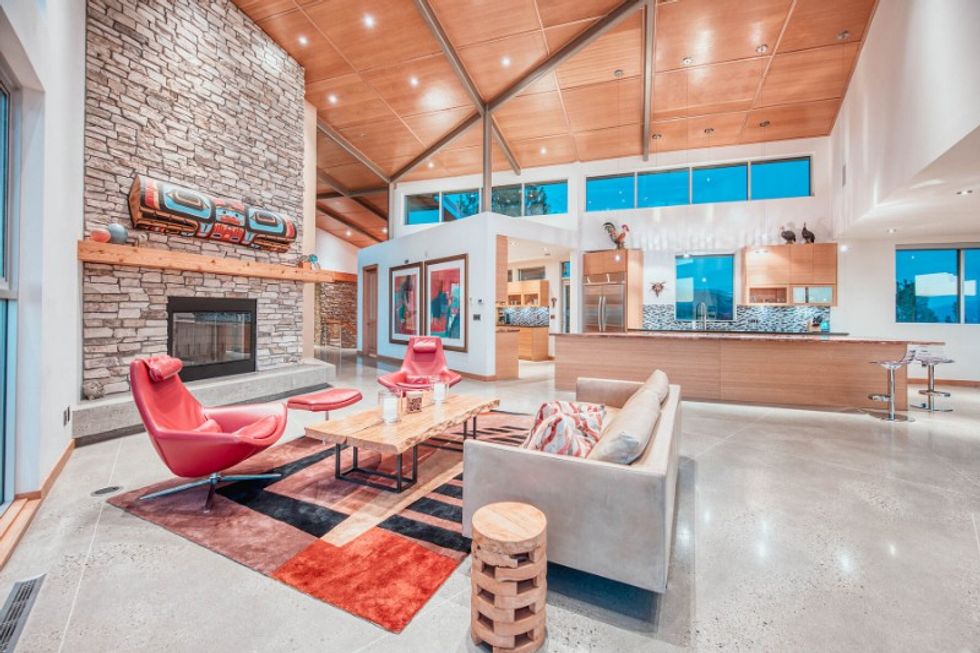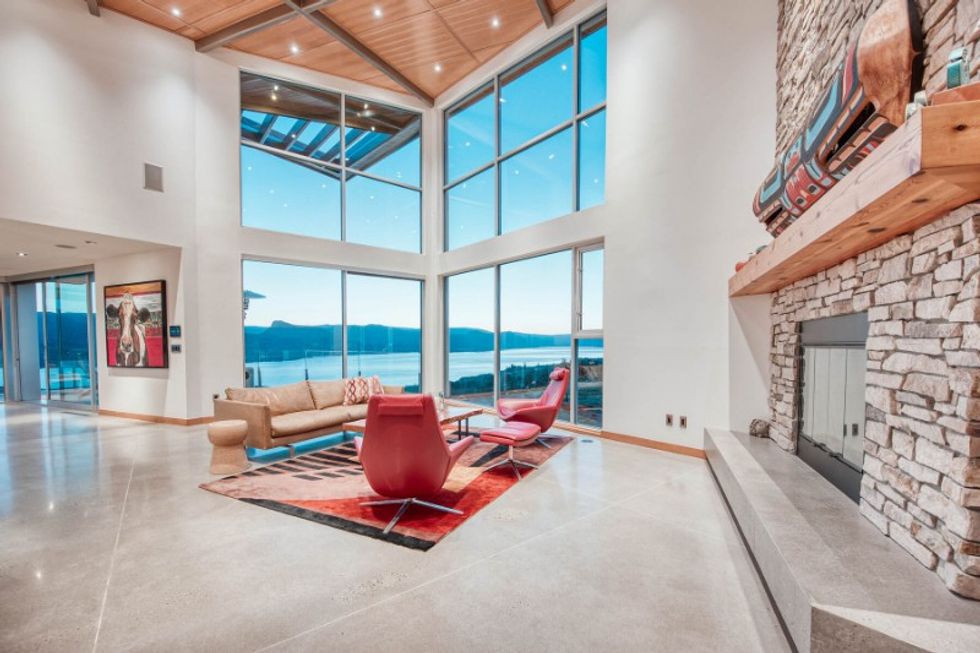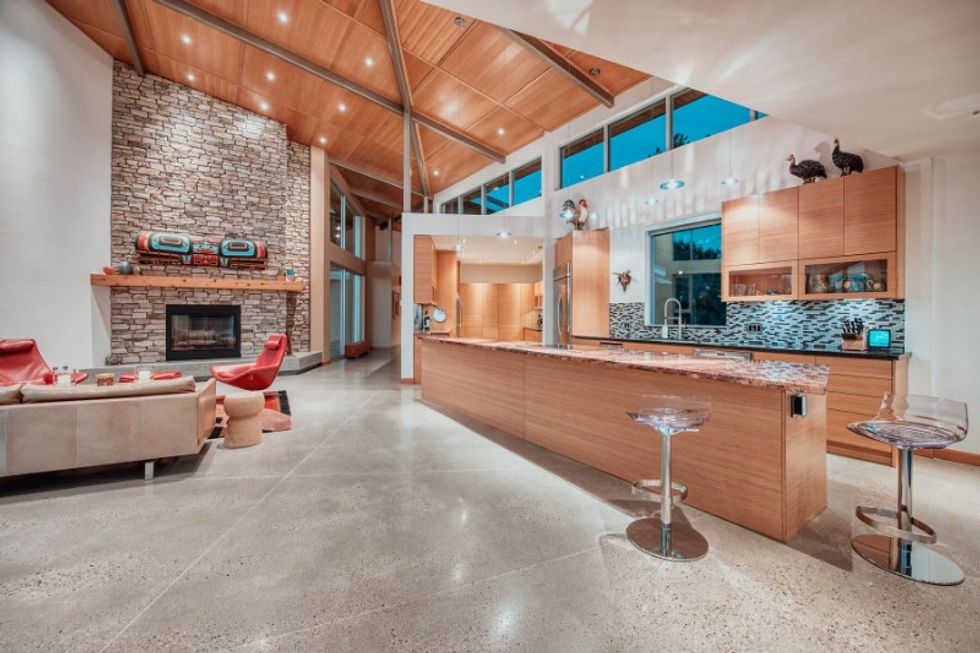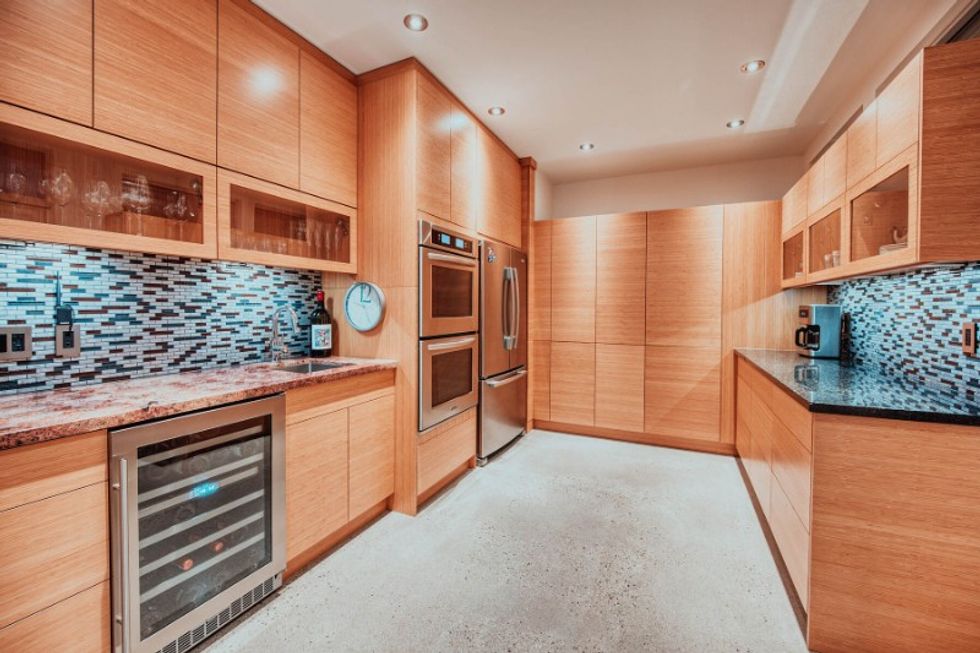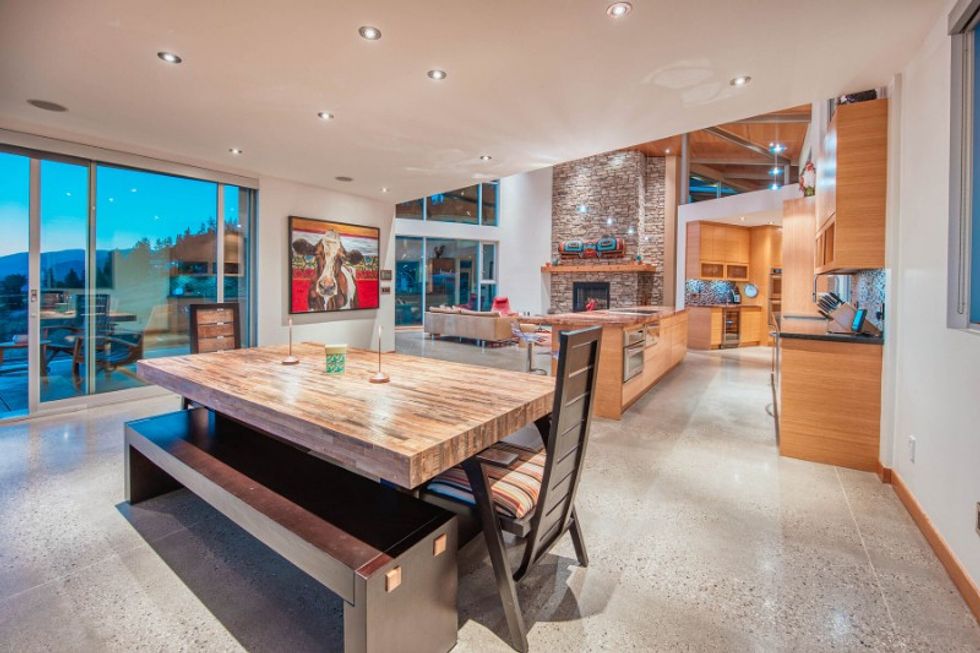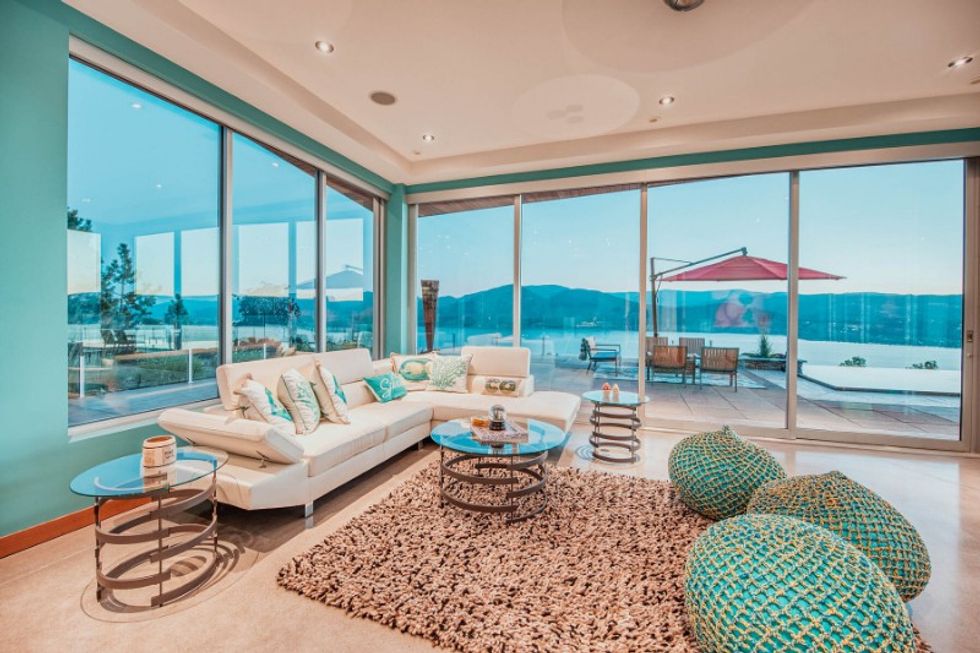 BALCONY AND PATIO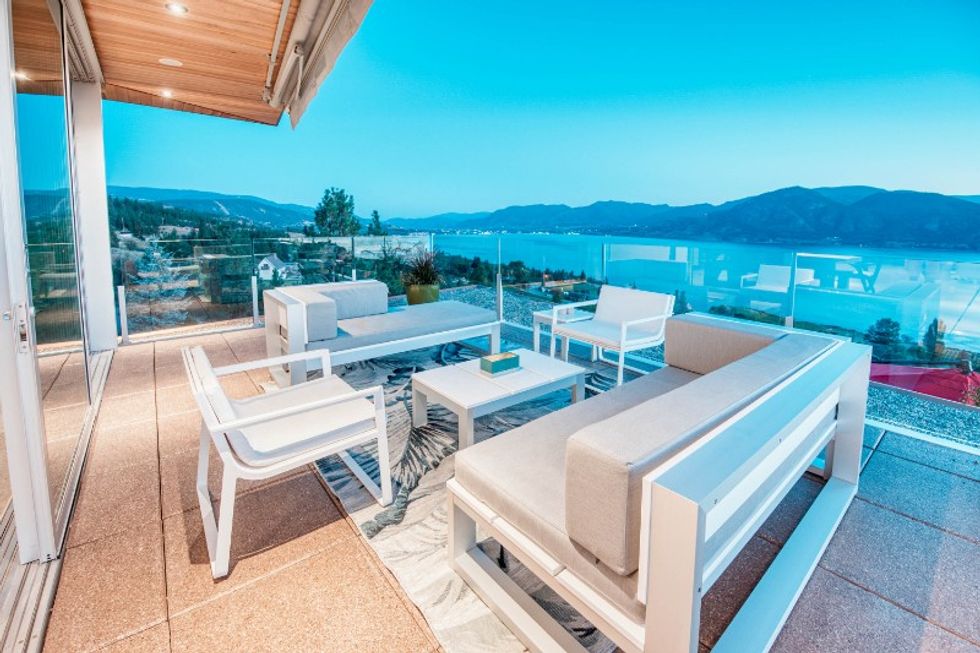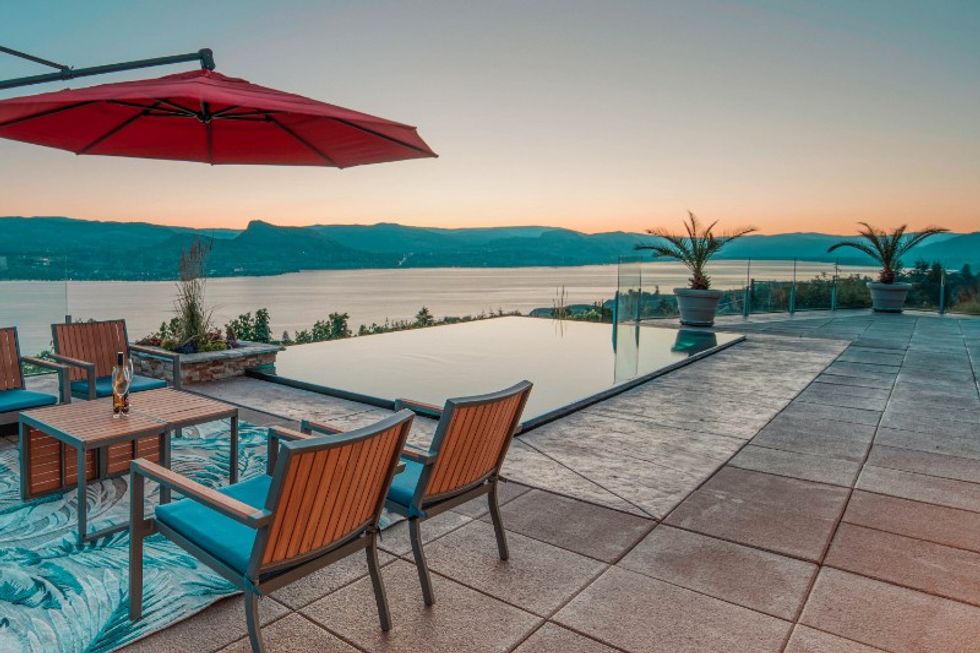 ---
This article was produced in partnership with STOREYS Custom Studio.
Listed Country