Surrounded by lush forest, newly-listed 1138 Bass Lake Road, Unit 2 sits on 2.46 acres of Mactier waterfront.
---
Boasting 350 ft of shoreline and asking $1,350,000, this cottage country escape answers your calls for a carefree getaway.
With 971 sq. ft of interior space, this property's new owners will have the opportunity to express their personal style and creativity inside. Meanwhile, the sprawling exterior serves a healthy treeline, a rock-faced slope to the water, and an extensive stretch of a dock (more on that soon).
The shoreline provides a range of storage options for a boat, a boat launch, or any other motorized water toys you may have. And, flat surfaces throughout the property wait, ready for Muskoka chairs and a fire pit. 
READ: This Waterfront Muskoka Property Is A Builder's Dream
Before entering the cottage, you're met by a covered porch with space for a grill, an al fresco dining table, and a sitting area. Inside, a large window delivers an exquisite view of the lake while illuminating the kitchen and living room with natural light. 
Specs:
Bedrooms: 2
Bathrooms: 1
Lot size: 2.35 acres
Price: $1,350,000
The kitchen includes updated appliances, light wood cabinets, and a window overlooking the forest, while the living area can accommodate an array of seating, like plush sofas and cushy lounge chairs. The centrepiece of this space? A cozy vintage wood-burning fireplace. The common areas also display a high-vaulted wood ceiling, plus wooden walls and flooring.
Able to sleep eight, this cottage's bedrooms feature bright white walls, clean lines, and ceiling fans. Each chamber has space for a queen-sized bed, a bunk bed, and additional storage like a dresser or clothes cabinet. 
---
Our Favourite Thing
We love a cozy cottage, but a cozy cottage with a private dock on a quiet lake? Even better. Our favourite thing about this property is definitely the dock. While an aesthetically-pleasing treat, this lengthy stretch of dock also offers ample space for activities, like sunbathing, dock yoga, relaxing with a good book, or jumping – over and over again – into the lake's refreshing waters.
---
This property's sprawling acreage combined with its waterfront location means its new buyers are well poised to curate the cottage experience of their dreams.
WELCOME TO 1138 BASS LAKE, UNIT 2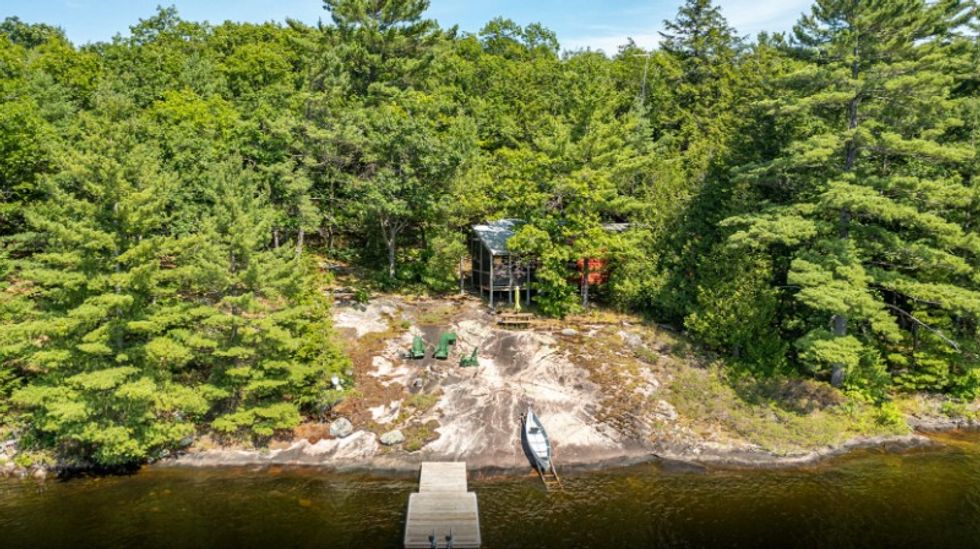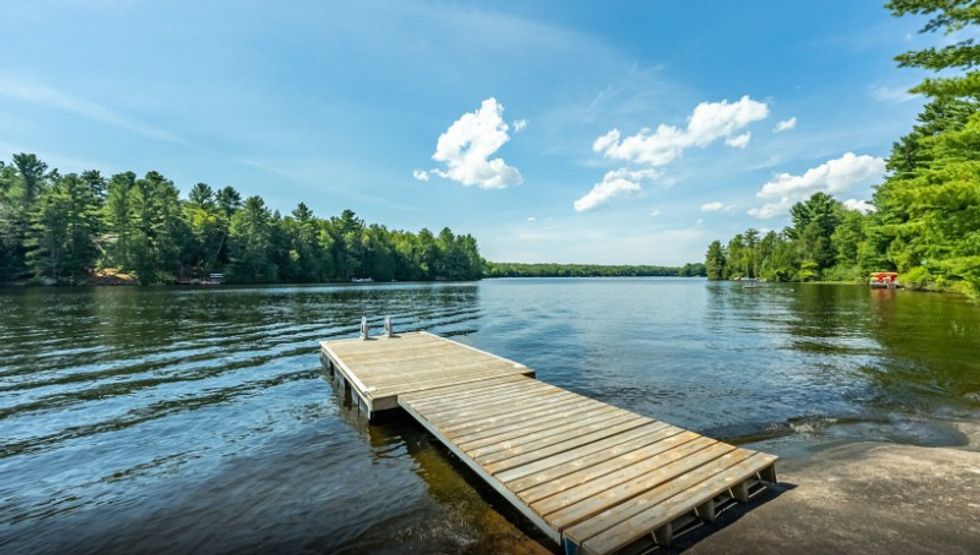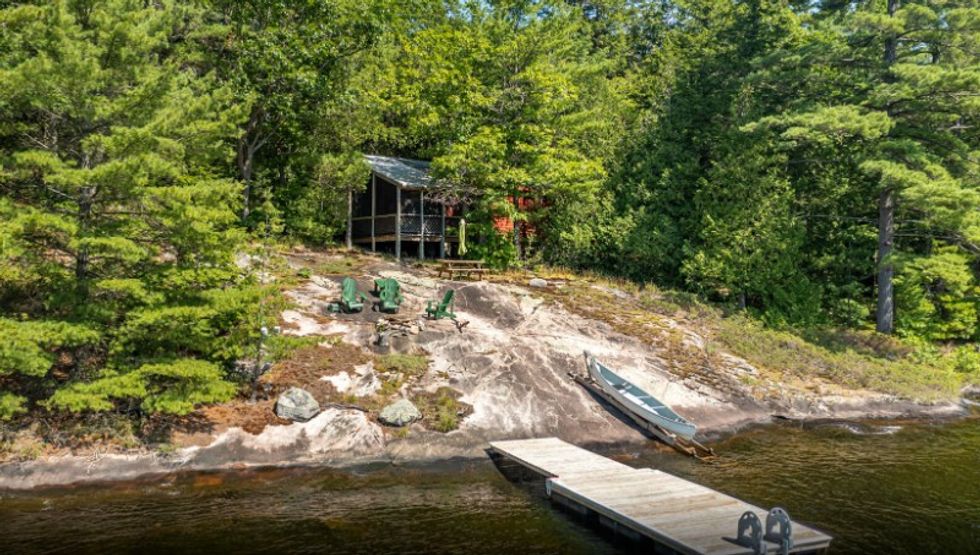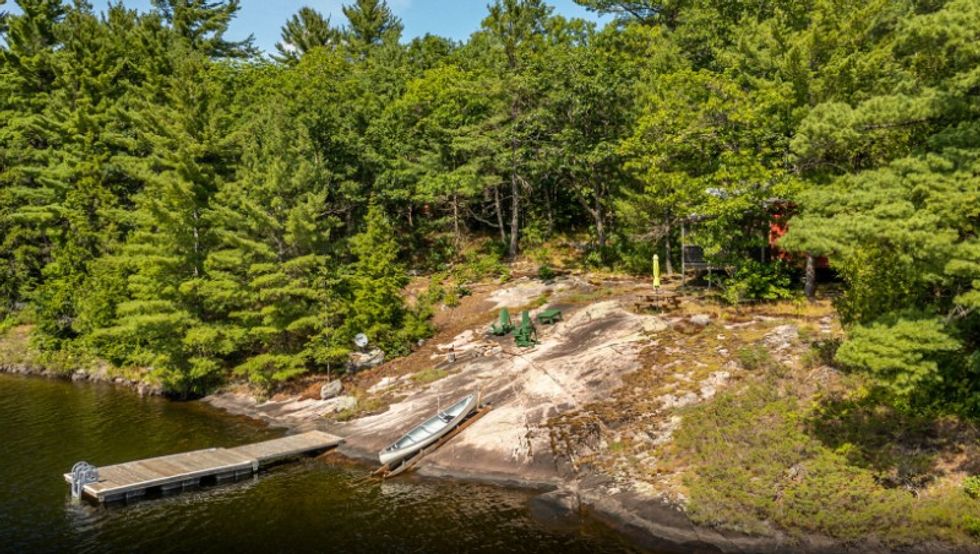 COTTAGE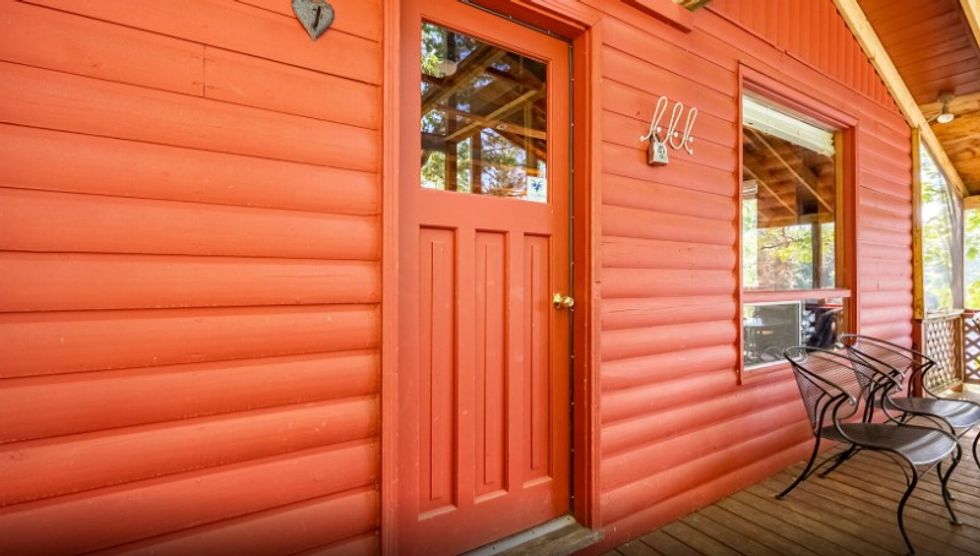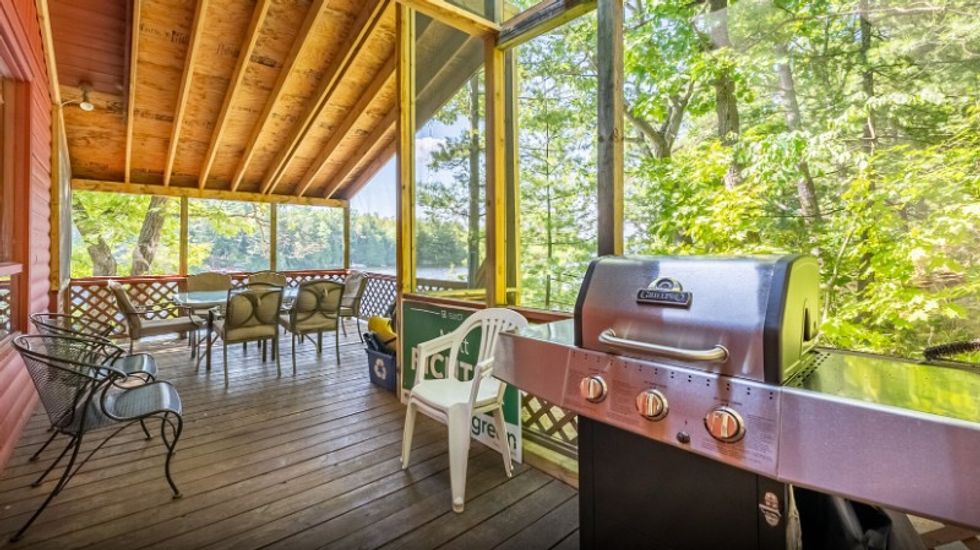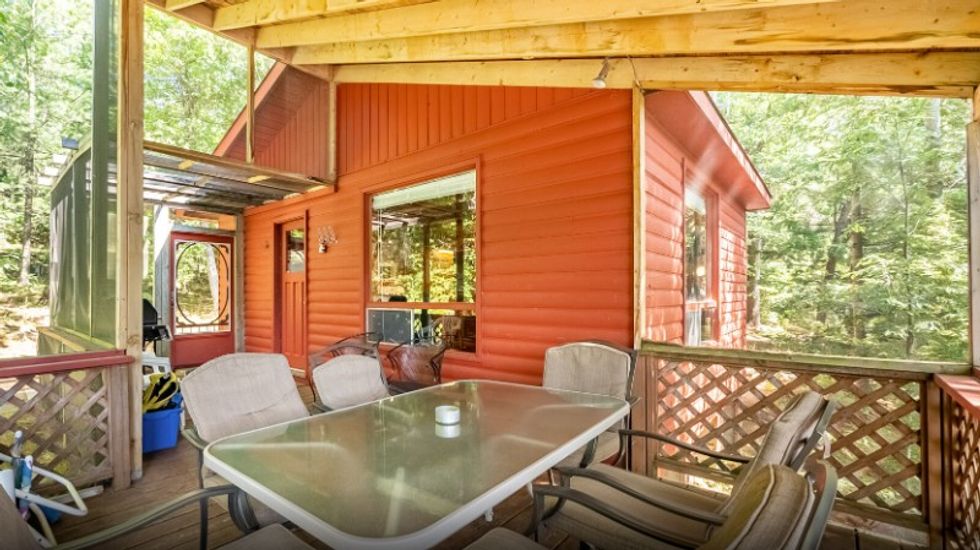 LIVING SPACE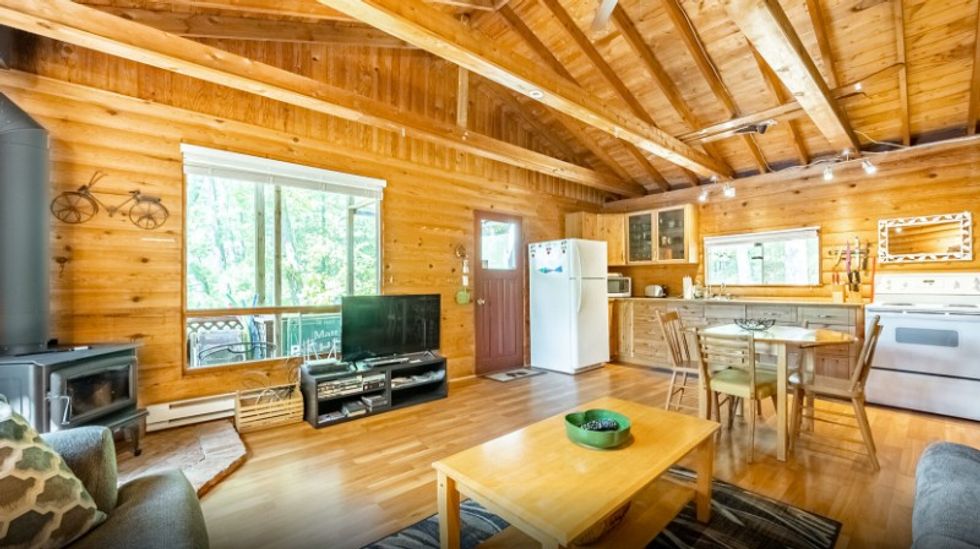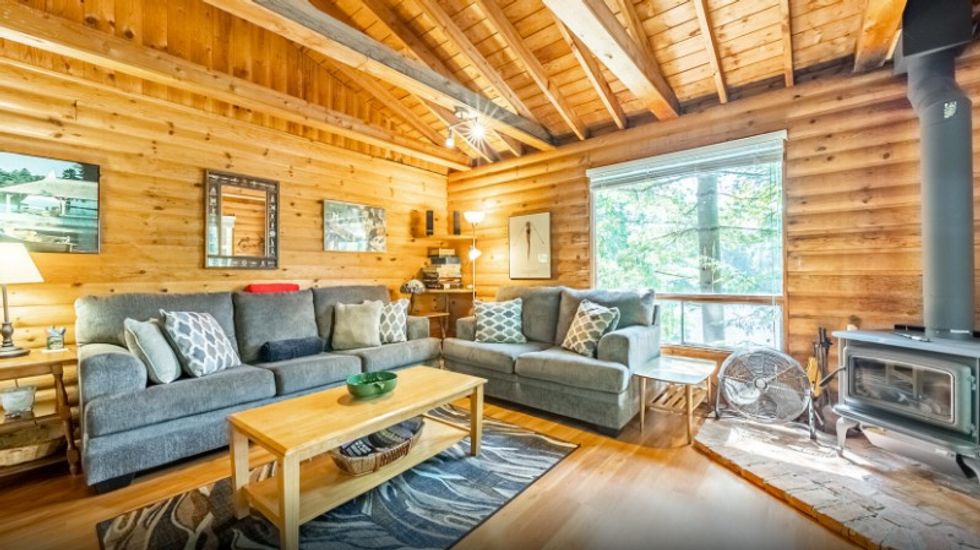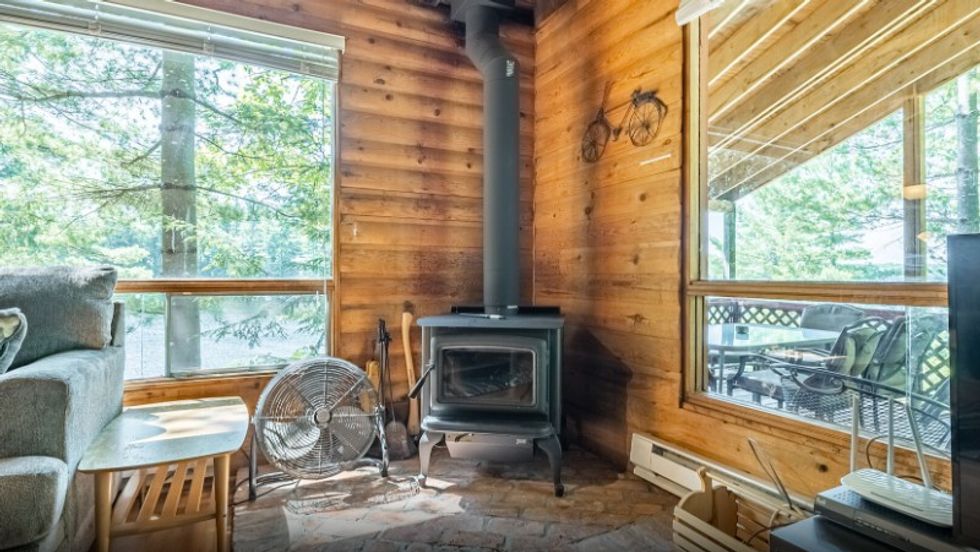 BEDROOMS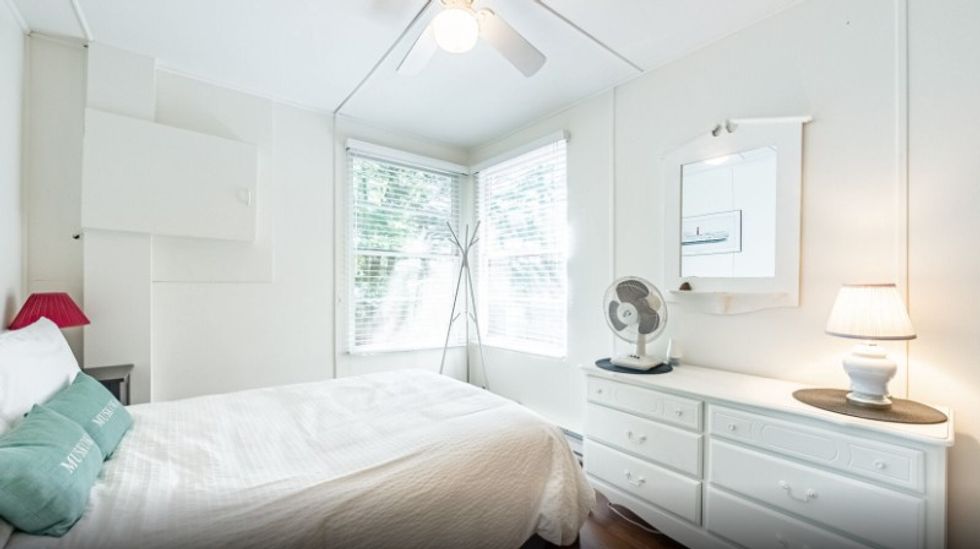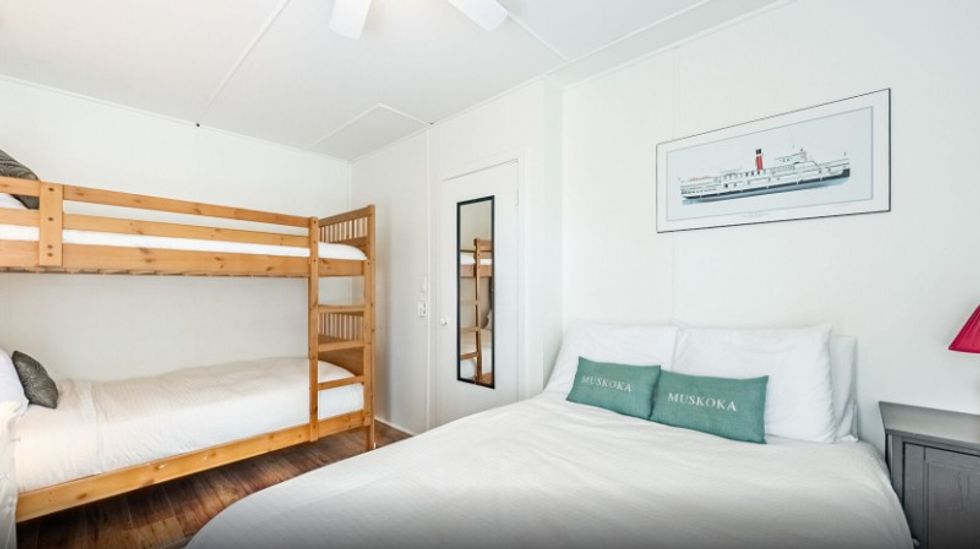 EXTERIOR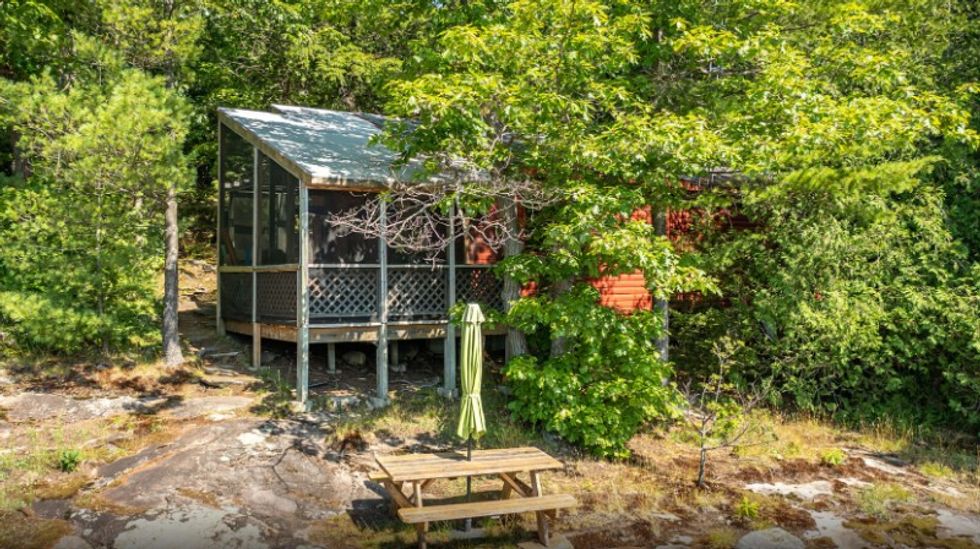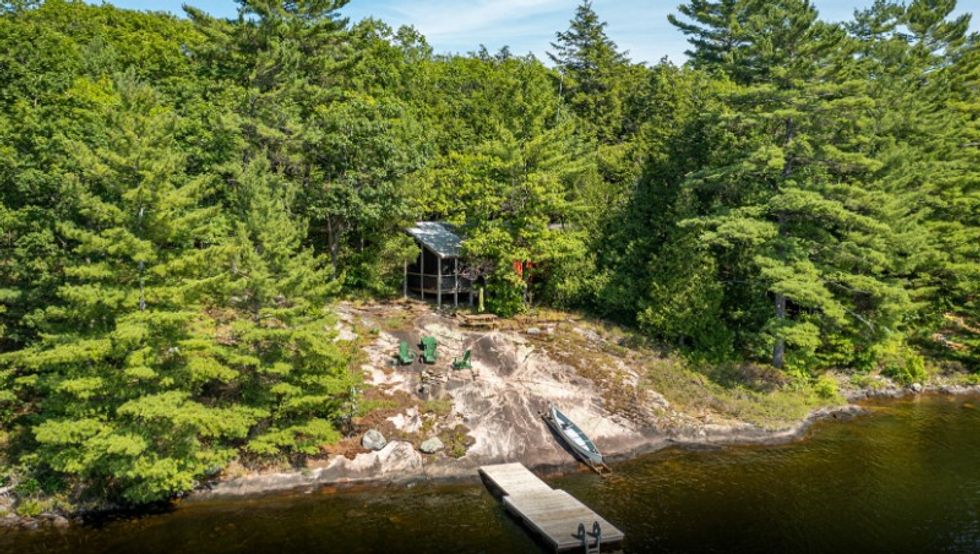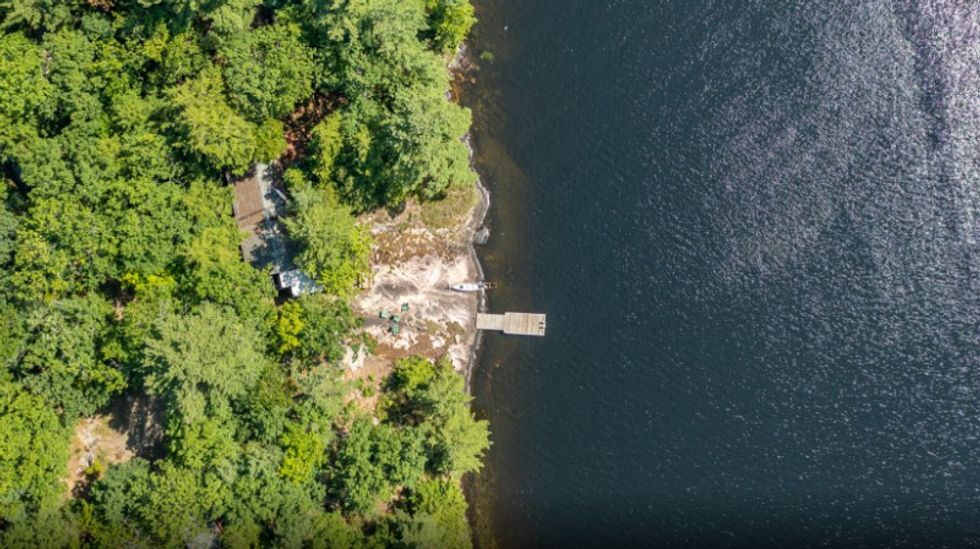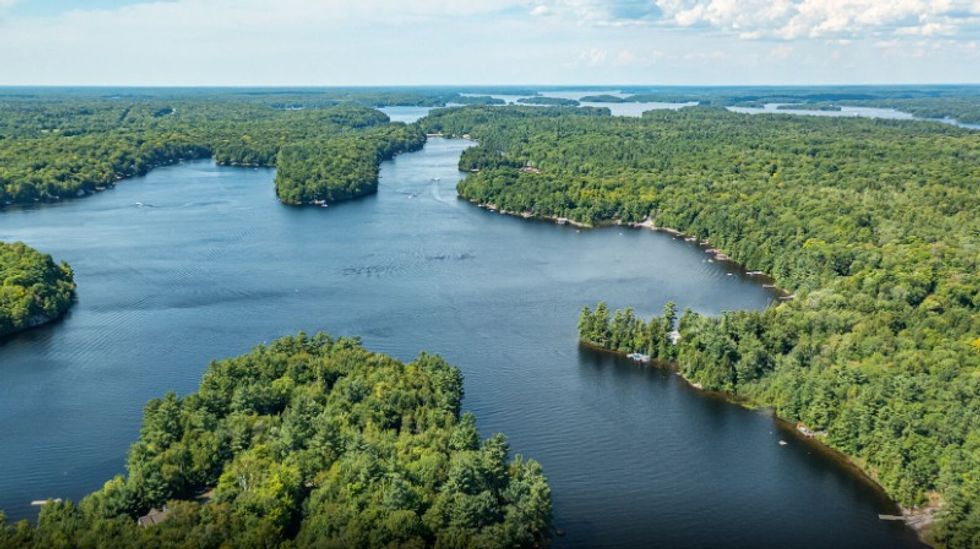 ---
This article was produced in partnership with STOREYS Custom Studio.
Listed Country