If old-style, historic housing located on a special-feeling cul-de-sac is your cup of tea, prep the kettle, because one of the city's sleekest red-brick pads is officially off the market.
Tucked just off of Sherbourne Street in a southern patch of Toronto's Rosedale neighbourhood, 11 1/2 Ancroft Place is a prize. Described in its listing as a "pied-a-terre like no other," the snazzy space asked $2,895,000, but ended up going for the slightly-lower amount of $2,795,000.
---
Sold: Historic Ancroft Place 1 +1 Bed Snatched Up for Nearly $2.8 Million spans more than 1,600 square feet and is fully (and beautifully) renovated. Incredible natural light floods the space which, while already vast and airy, is made to feel even more so thanks to soaring ceilings and massive windows. The home's charm and ethereal glow is captured, in particular, in the main floor's great room; combining an open-concept kitchen space with cozy lounge seating, the area is primed for entertaining.
Meanwhile, upstairs, the master suite is fitted with a huge walk-in closet and a spa bathroom, while the chamber is, in and of itself, large and inviting. The home's lower level also features high ceilings, as well as a media room, a bathroom with a steam shower, and laundry facilities. What's more, the property is complete with outdoor offerings including both a garden patio and a rooftop deck -- the latter of which is all the the better to take in the stunning neighbourhood surroundings from.
READ: Listed: Sun-Soaked Kensington Market Loft is an Artist's Dream Home
And the area around this home truly is exquisite. Ancroft Place itself is quaint, offering views of similarly-styled structures standing confidently along a side-street, tucked away off more-bustling Sherbourne. Just south of the property is Sherbourne Station, while Yorkville, with all its upscale offerings, is only a few blocks to the west. North-east and south-east, green space awaits, as the Park Drive Reservation Lands lead into the Rosedale Ravine Lands.
This particular condo is described as a 1+1 bed, two-bath, and it went for just under $2.8 million. Meanwhile, a comparable one-bed, two-bath at nearby 503-77 Charles Street is asking $2,388,000. The caveat, however, is that one's not a detached condo. It could be the independent nature of 11 1/2 Ancroft Place's structure -- combined with its ideal location and splendid interior -- that saw it swiped from the market after merely three days.
EXTERIOR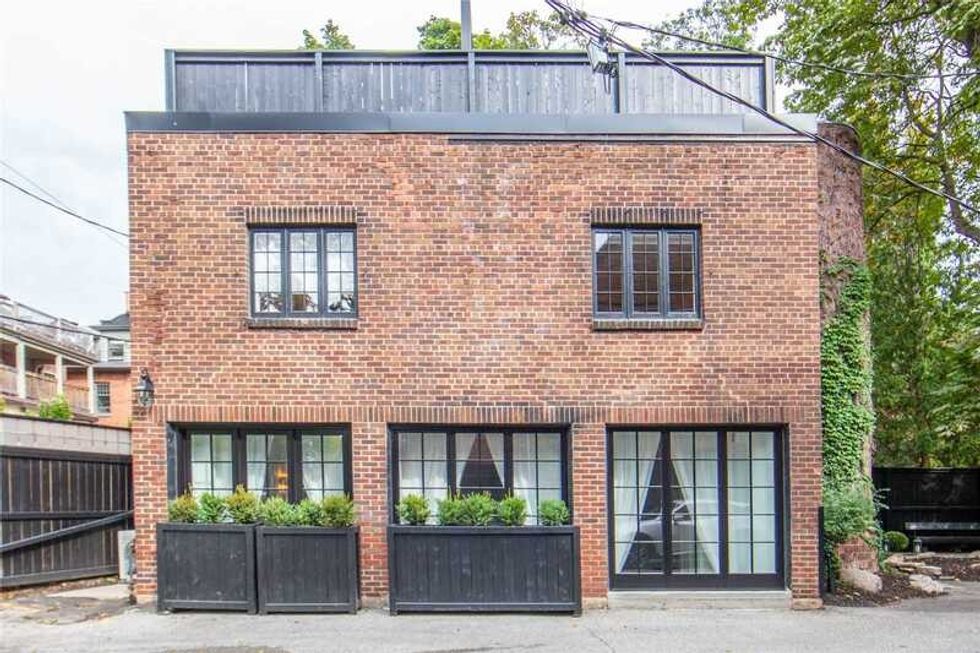 LIVING ROOM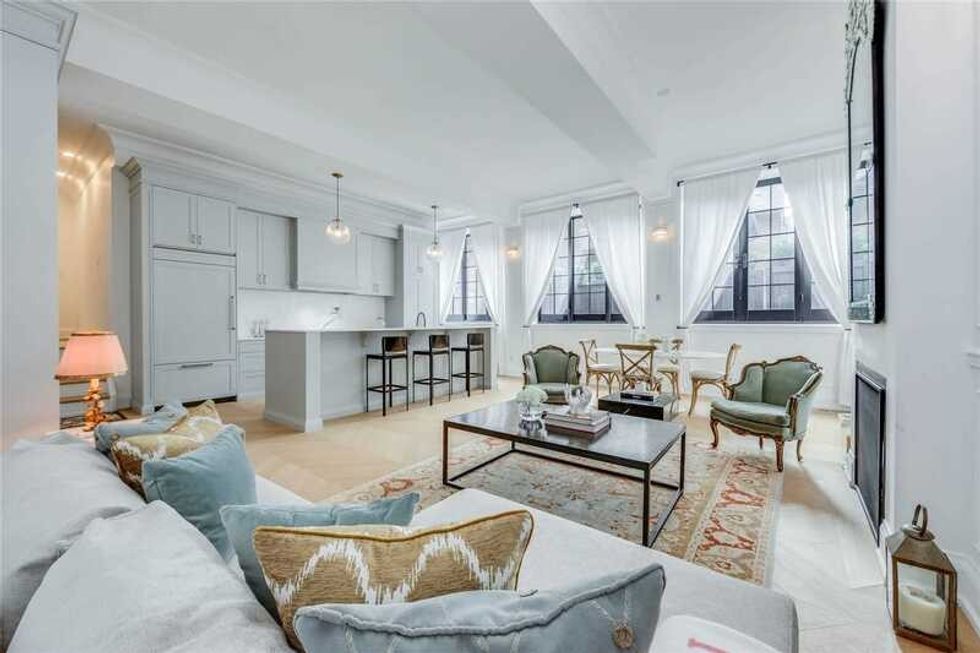 KITCHEN AND DINING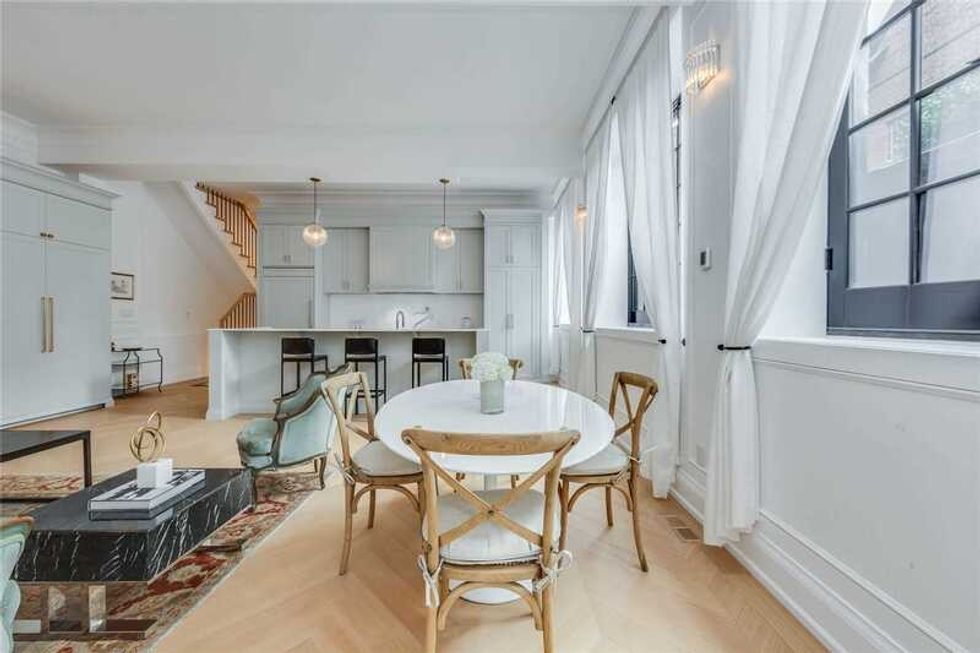 STAIRWELL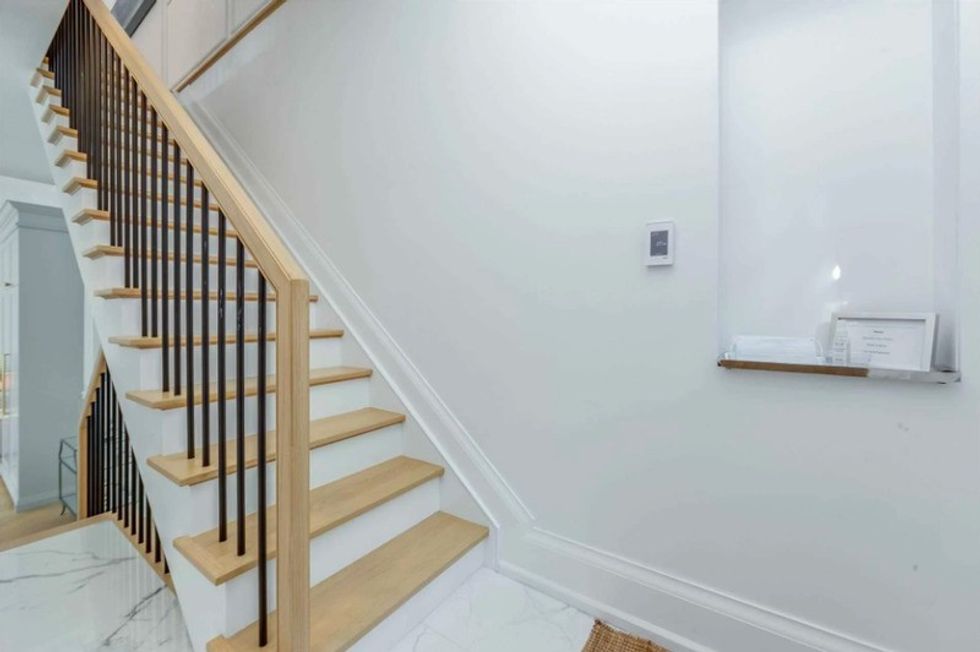 TOP FLOOR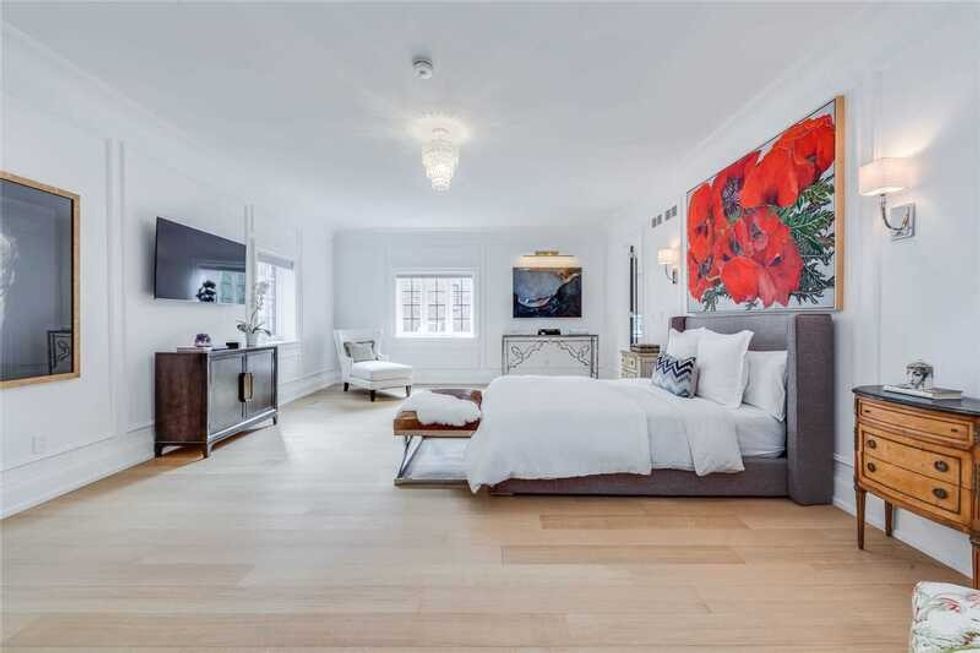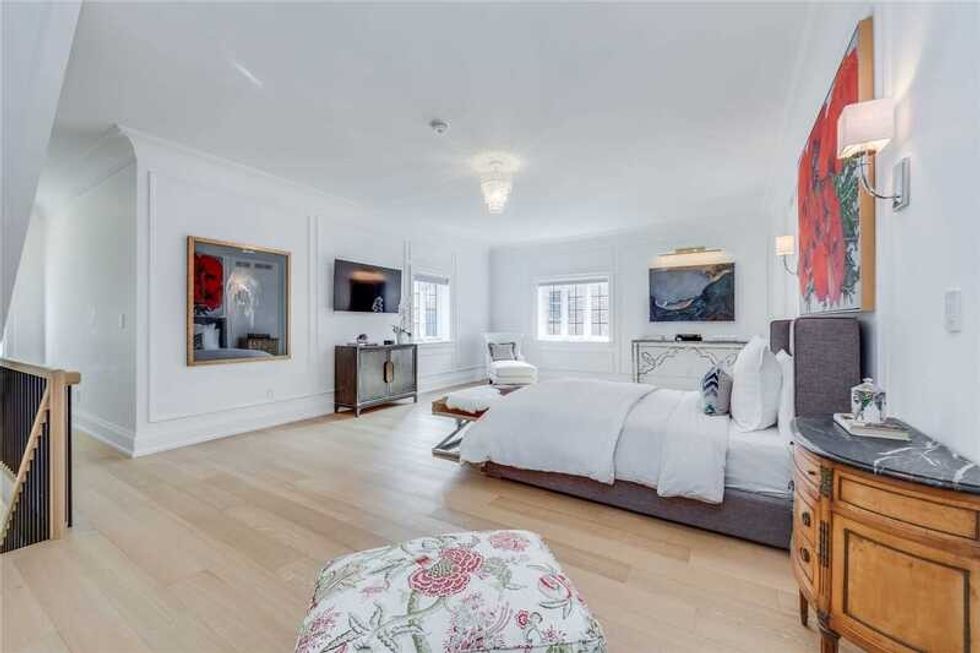 Sold