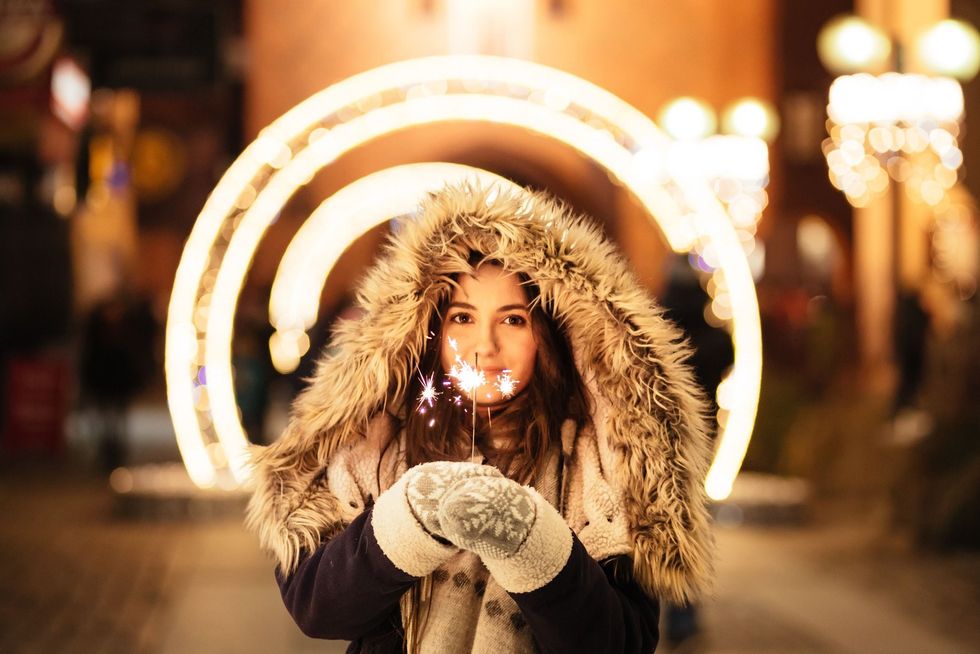 (Photo courtesy of Aurora Festival via Facebook)
With the holidays quickly upon us, there's no shortage of ways to celebrate the season. From festivals to concerts, and all sorts of attractions, these 10 cheap things to do in Toronto will keep you busy all weekend long.
---
Whether it's a family centred event you're after or a touch of classical music, there's something for everyone.
Where: Mazzoleni Concert HallWhen: SaturdayCost: Free!
As the thunderclouds of the Great War pile up and burst, the musical revolutionary Claude Debussy and his one-time follower Maurice Ravel compete for the love of Paris. The Judgement of Paris is a mix of cabaret, history, and story-telling.
Where: St. Andrew's ChurchWhen: SaturdayCost: Free!
Enjoy a free evening of seasonal music and dramatic readings from Charles Dickens' A Christmas Carol. The historic St. Andrew's Church, decked with garlands, lanterns and candles will provide an atmospheric setting for Dickens' Victorian tale. A talented cast of readers will bring Ebenezer Scrooge and other unforgettable characters to life.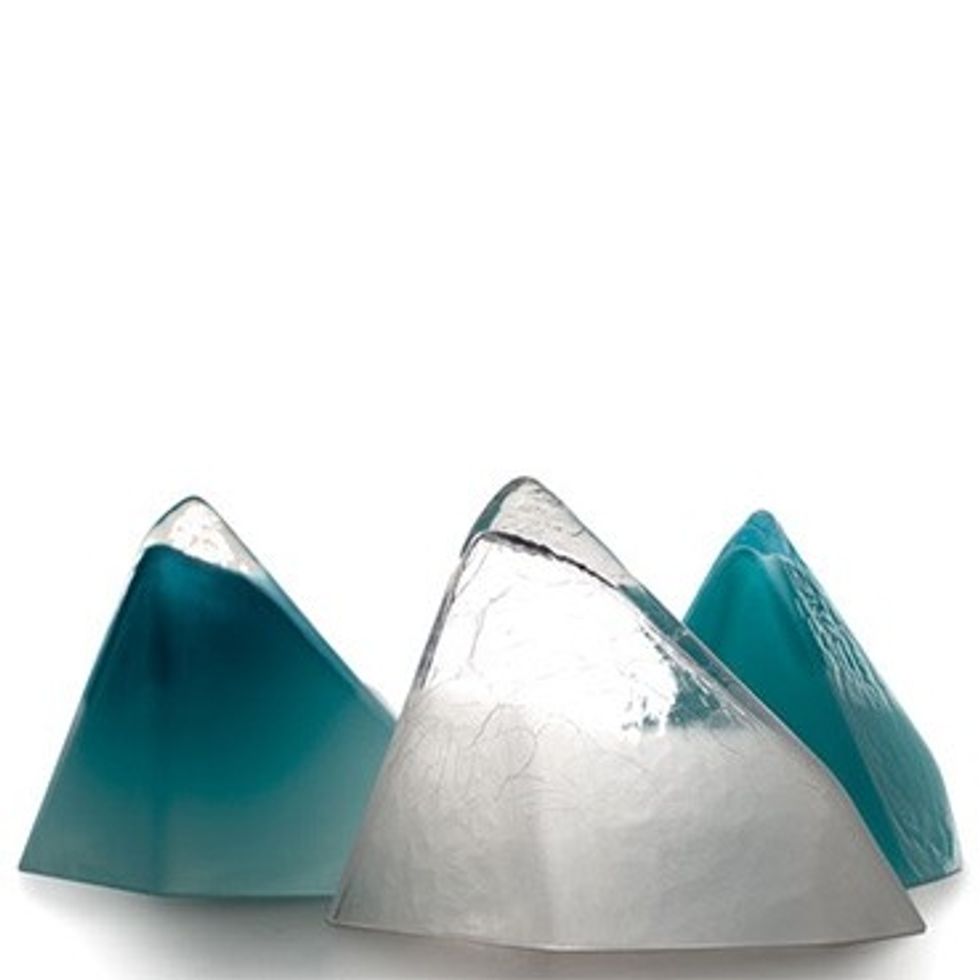 (Photo courtesy of NORDEN: Festival of Cool)
Where: Harbourfront CentreWhen: Saturday and SundayCost: Free and ticketed events
Featuring some of the most creative driving forces in contemporary art, music and thought leadership, Norden: The Festival of Cool promises to make you think differently about the dark nights of winter. Discover the meaning of "happiness" through lively conversations, and groove on Toronto's most scenic skating rink.
Where: Leuty AvenueWhen: Every WeekendCost: Free!
DeClute Light Up The Beach was conceived as a way of making the Boardwalk and Beach more of a destination for local residents in the cold winter months. DeClute Real Estate dedicates an enormous amount of resources every year stringing lights as high as 65 feet above the Boardwalk. Santa strolls the Boardwalk and counts down to light each tree in sequence.
Where: Newmarket Riverwalk CommonsWhen: Every WeekendCost: Free!
Winter Wonderland is the most beautiful light display in Newmarket hosted for a month from November 30 to January 4, 6 to 9 p.m. Every night enjoy the light display and free outdoor skating on the Tim Hortons Skating and Water Feature.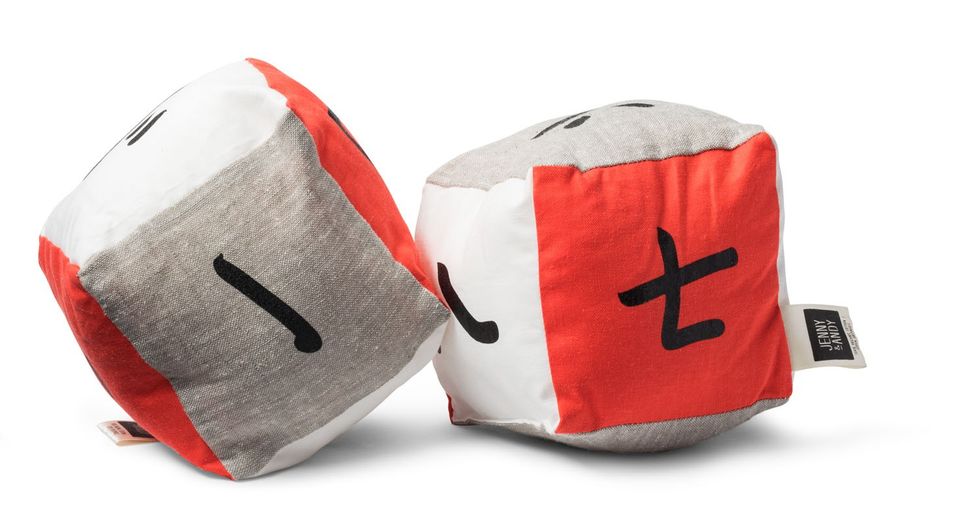 (Photo courtesy of One of a Kind Show)
When: All weekendWhere: Enercare Exhibition PlaceCost: $13
Since 1975, One of a Kind has been bringing together makers and the people who love them (and their products). Everything from baked goods, jewellery and clothing to furniture and major artworks are here, along with the designers and craftspeople, so you can learn first-hand the inspiration behind the work.
Where: Nathan Phillips SquareWhen: All weekendCost: Free!
In the heart of Toronto at Nathan Phillips Square, the Holiday Fair in the Square runs December 1st – 23rd. Combining the charm and elegance of a Christmas market with the excitement and allure of a thriving winter carnival, Fair in the Square is a new Toronto holiday tradition.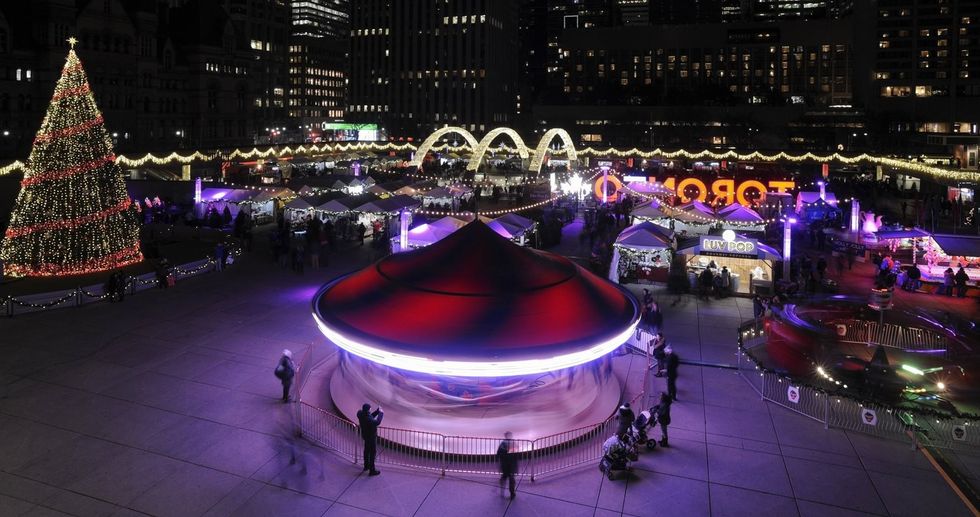 (Photo courtesy of Holiday Fair In The Square)
Where: Kew GardensWhen: Saturday and SundayCost: Free!
The Beach Guild of Fine Art was founded in 1994. Their mandate is to support one another as artists and to promote and encourage the appreciation of art in the community. They will be presenting some work at their annual Christmas show throughout the weekend in the lovely Kew Gardens.
Where: Casa LomaWhen: Every WeekendCost: General Admission
Enjoy new shows by illusionist entertainer Professor Wick and ice skating performers Glisse on Ice. Guests will be surrounded by holiday magic throughout the castle which will be resplendent with holiday décor, including a 40ft tall tree in the Great Hall and eight other signature trees by talented Canadian designers.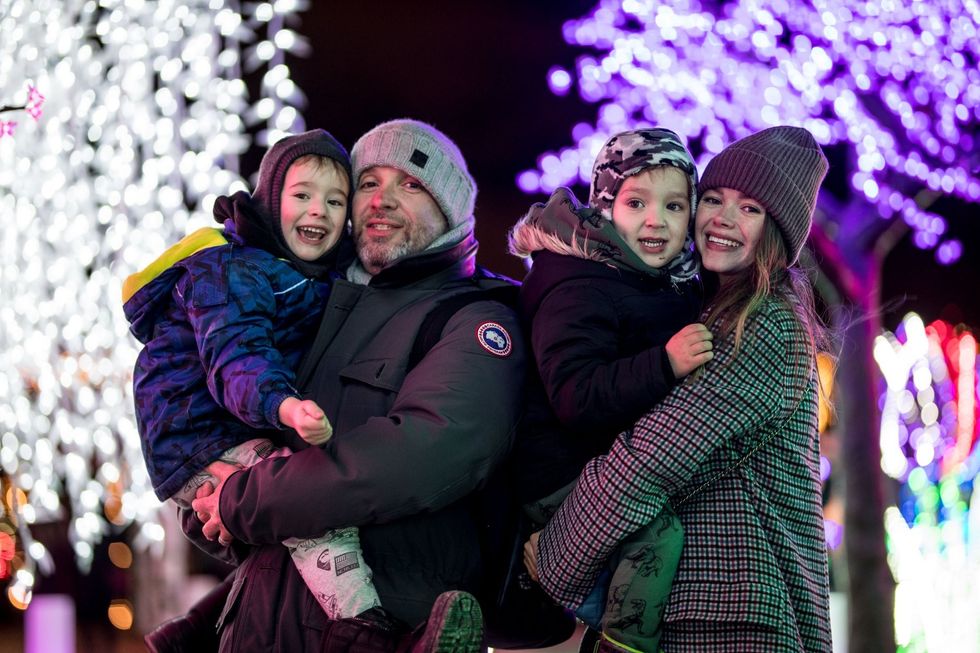 (Photo courtesy of Aurora Festival via Facebook)
Where: Ontario PlaceWhen: All weekendCost: $10 and up
This Christmas season, experience Canada's Largest Winter Festival. Escape to a hidden village with a beautiful skating rink, a tube park, massive light displays, a Christmas Market, amusement rides, food gardens, magical characters, and plenty of other exciting activities.
Toronto