Have you ever thought about living beach-side, but you weren't keen on leaving the city behind? 
---
Well, for beach bums with a taste for life's finest, a newly-listed property can make your dreams come true – and you needn't apply for a travel visa. 
Located at 1 Lake Shore Drive, this home offers 4+1 bedrooms, a guest house, and riparian rights to a private beachfront. Further, plans are being developed to remodel the secondary structure, or guest house, as early as September. 
This property is one out of just 175 lakefront freeholds, making it a truly golden opportunity.
READ: This Newly-Listed Yorkville Home is the Essence of Modern Luxury
Not only is this location rare, but so is the design. The notable BlackLAB Architectural Inc. produced an incredibly handsome home, which currently operates as one of the top-rated waterfront Airbnbs in Ontario. 
A winding driveway (that can accommodate six-vehicle parking) leads to the front entrance, and once inside, you're welcomed by a bright and beachy vibe. The abode's open floor plan encourages an indoor-outdoor way of life; floor-to-ceiling glass doors replace traditional walls in the common areas, blending the interior with the exterior.
Specs:
The living room's high ceilings and crisp white walls compose the perfect playground for natural light. Meanwhile, a statement black-stone fireplace with custom-built firewood storage is the cozy star of this central hub. Across the way, the seamlessly-finished kitchen invites you to (re)discover your love for cooking; glossy white marble sweeps across the counters and breakfast bar, meeting light wood cabinets and a gas-top stove. 
Accommodation for a dining table sits adjacent to the kitchen, boasting an unobstructed lake view.
An unbarred staircase under a glass skylight ceiling leads upstairs, where beds and baths await. The primary bed features a full ensuite with a separate WC, a stand-alone shower, and a deep soak-the-day-away kind of tub. Adding a little extra luxury, the primary and second primary bedrooms include private balcony access. The remaining rooms are front facing, with wide windows welcoming plenty of natural light. 
Amongst the exterior acreage is a sizeable stone terrace with a hot tub overlooking the lake. In the mood for a cooler plunge? Follow the descending steps to the private beachfront and take a dip in the lake. The home's terrace is a blank canvas for new homeowners to create their ideal outdoor space; we can envision an alfresco dining area, a grill, and a fire pit with surrounding Muskoka chairs. 
---
Our Favourite Thing
Having the chance to live on the waterfront without sacrificing urban life isn't something we come across often, so it has to be our favourite thing about this home. Imagine: summer in the city without stressing about where you'll lounge on weekends. Here you can build your own modern-cottage experience, whatever that looks like for you. And even for the days you're not on vacation, knowing the beach is just steps away makes every moment a little bit sweeter. 
---
While not the formal type, you could call this abode a "lighthouse"; regardless of the season, it will do what it does best – let in the light. 
If you're ready to infuse more sunshine into your routine, don't let this stunning listing pass you by. 
WELCOME TO 1 LAKE SHORE DRIVE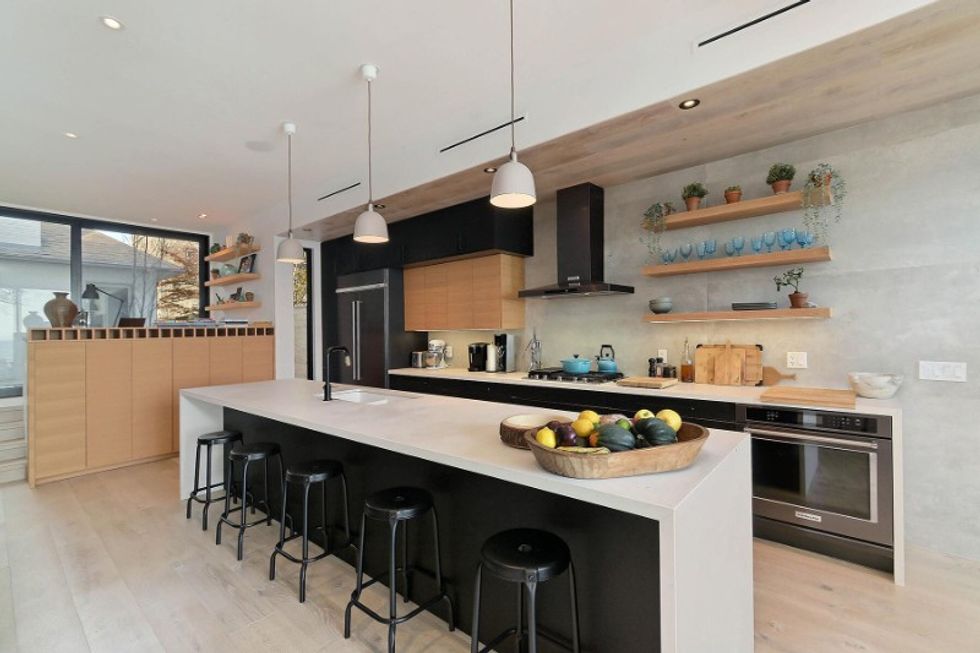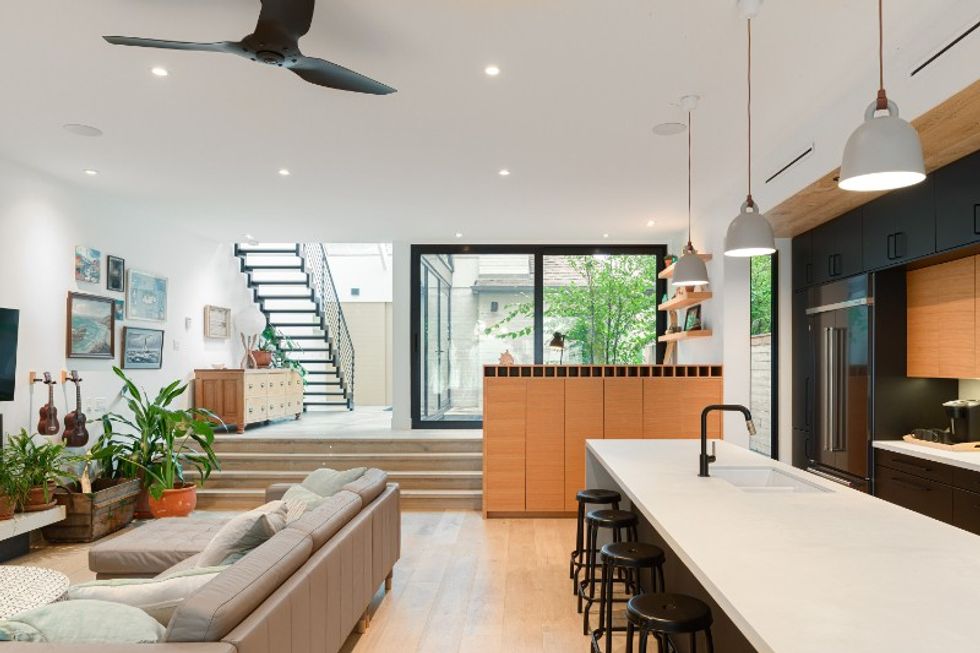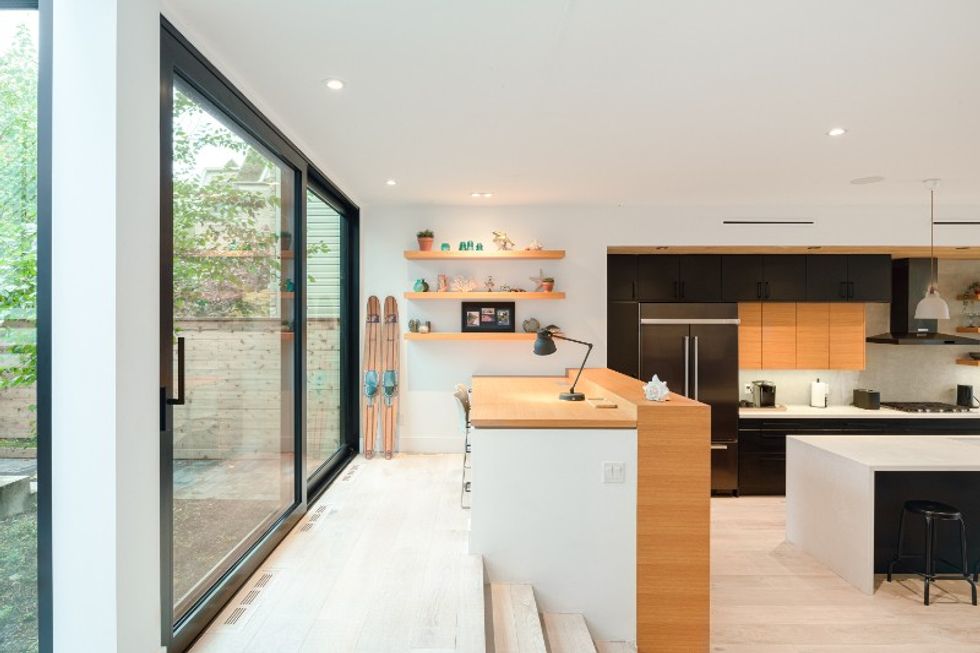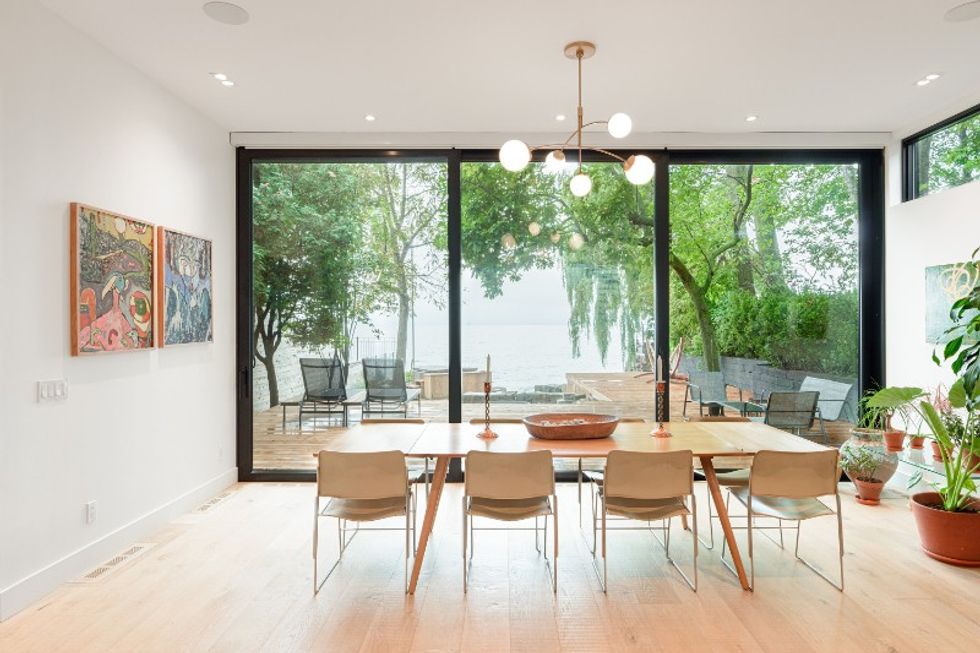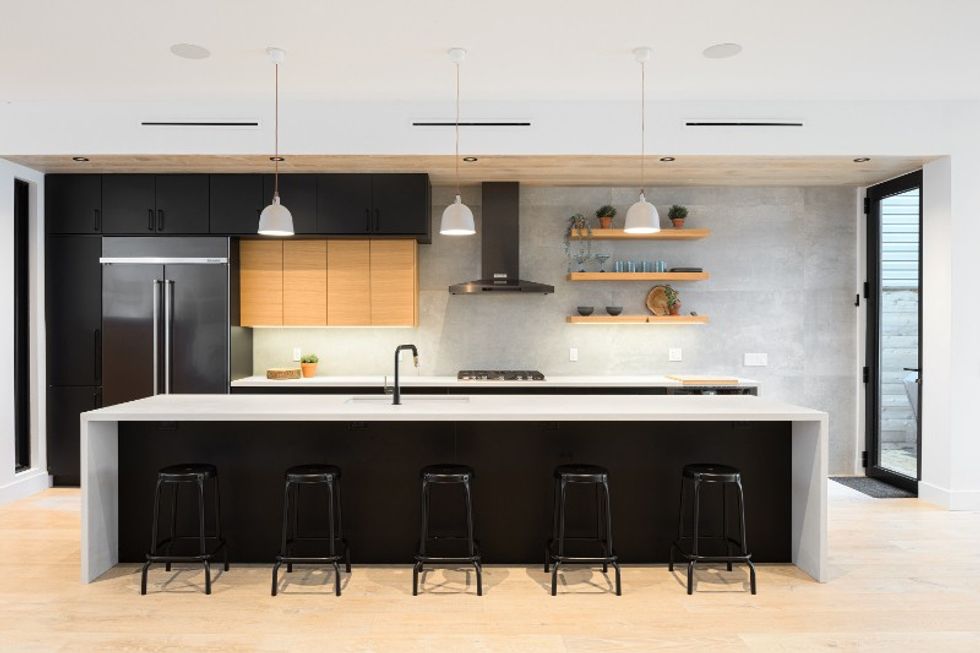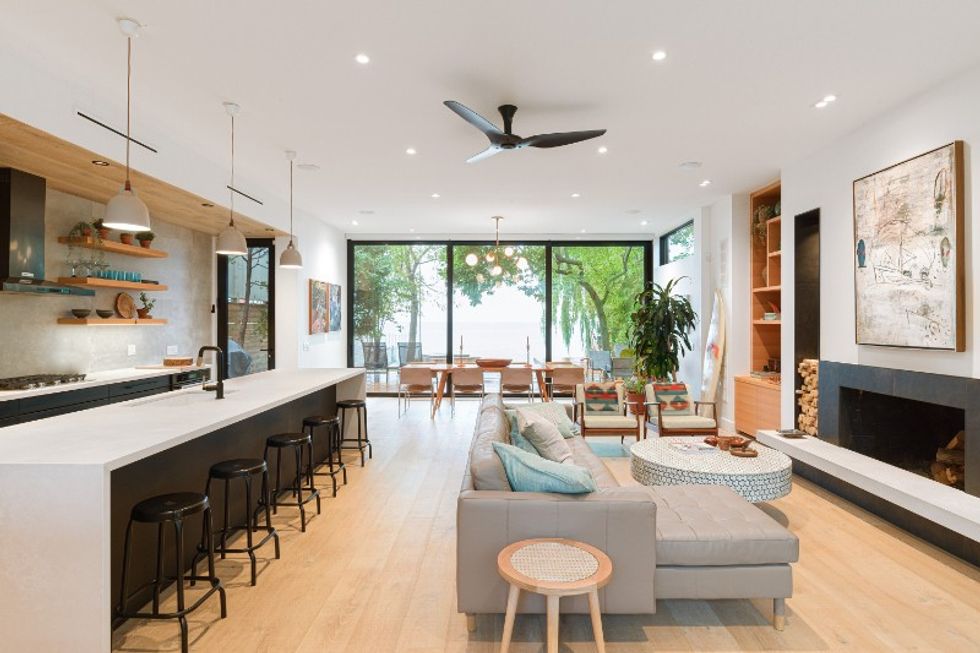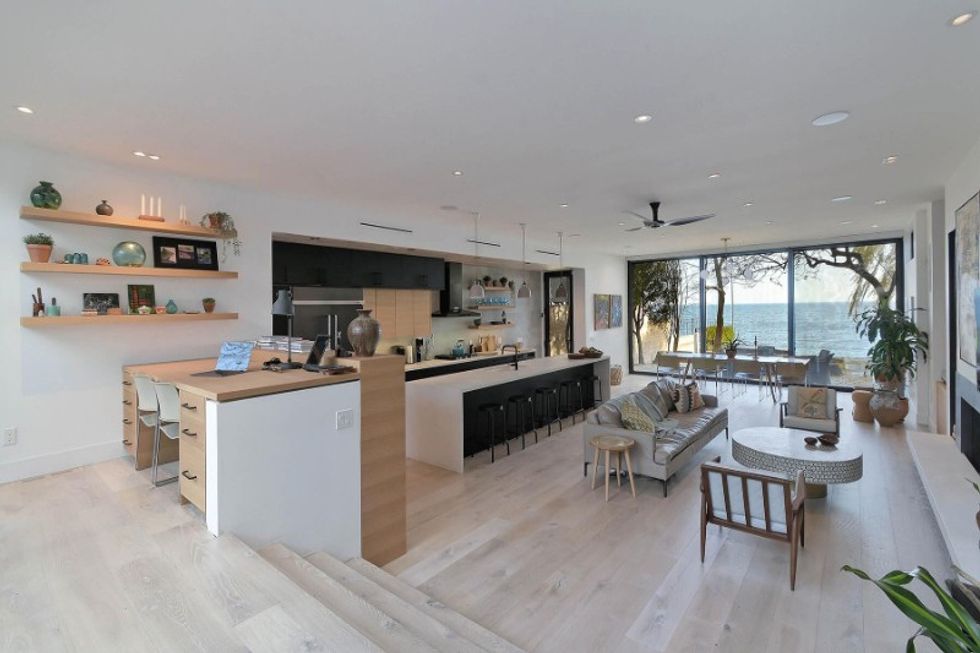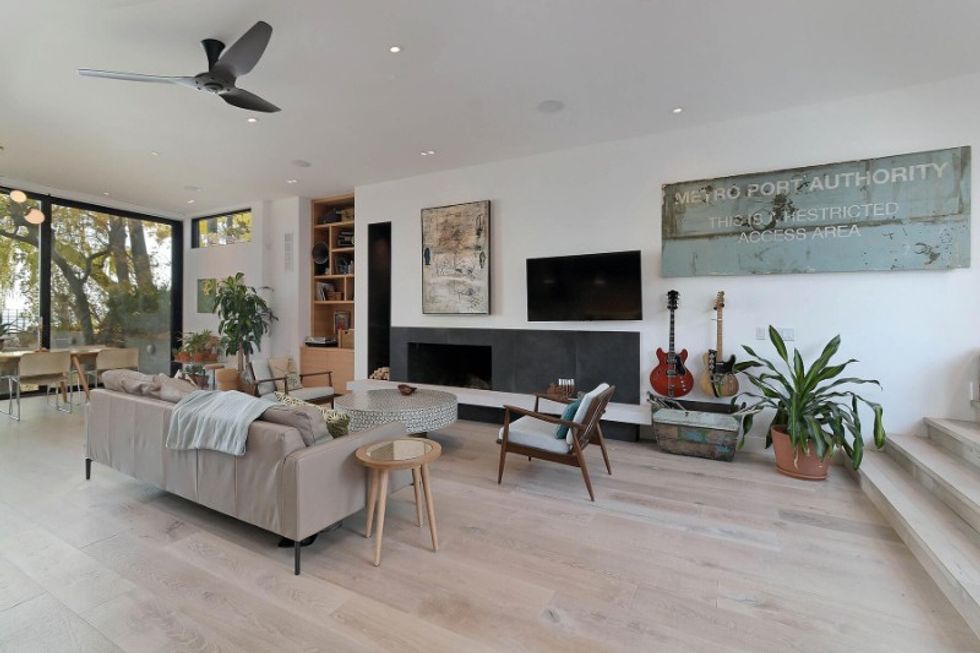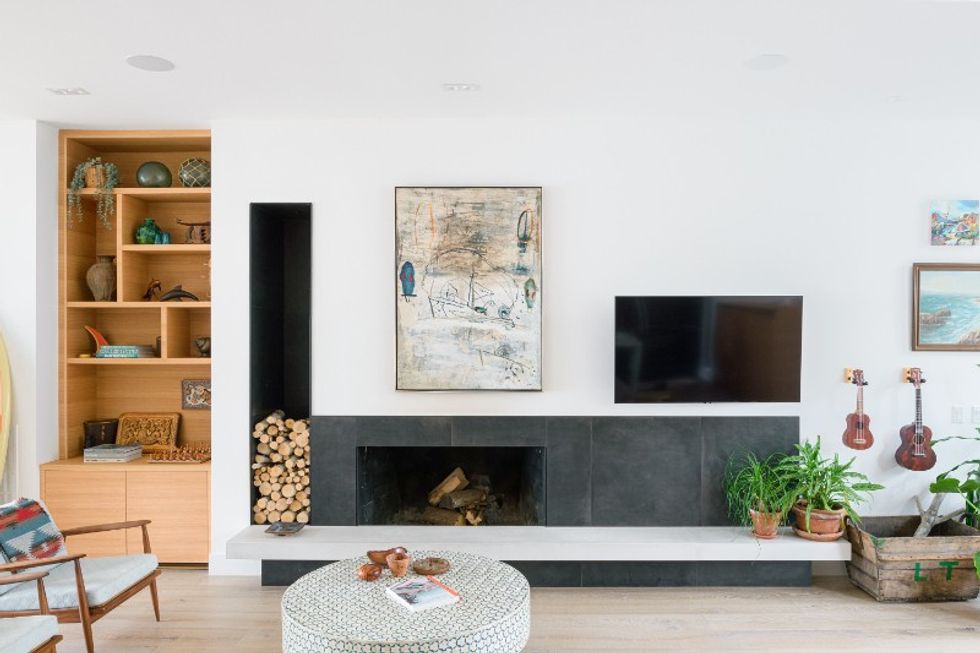 BEDS AND BATHS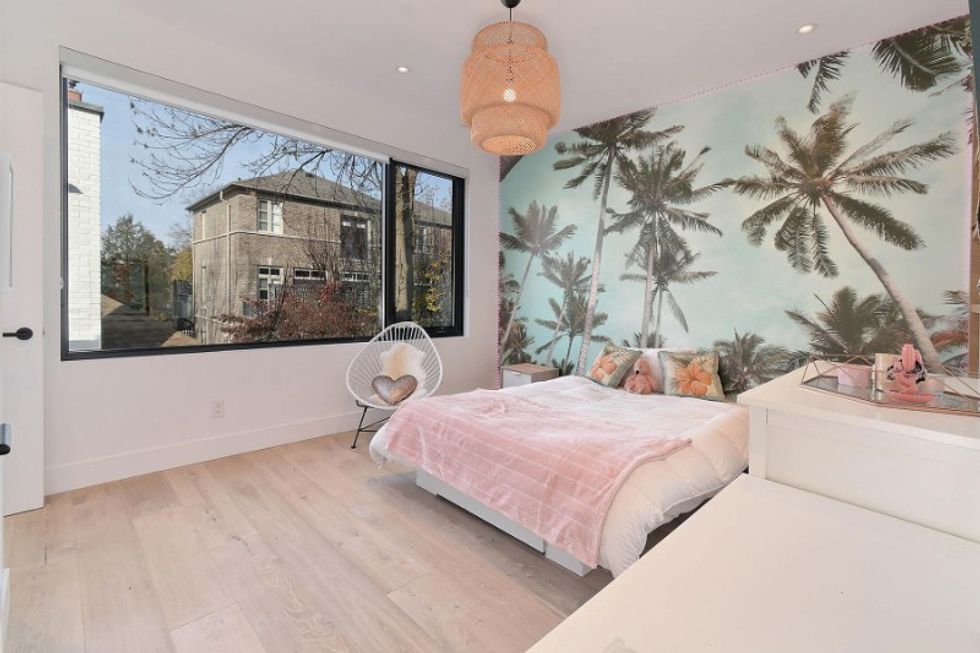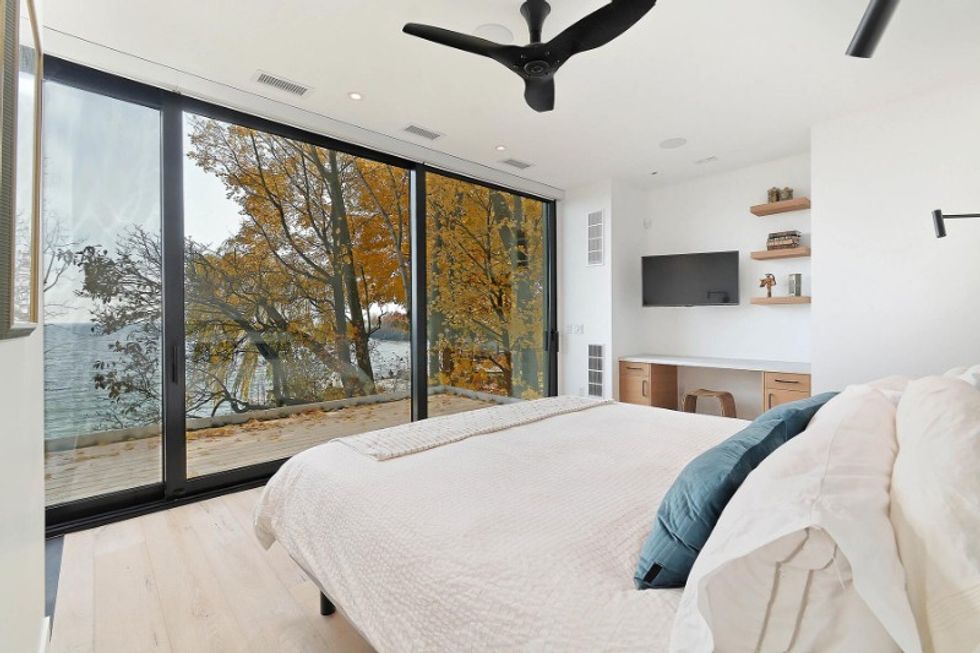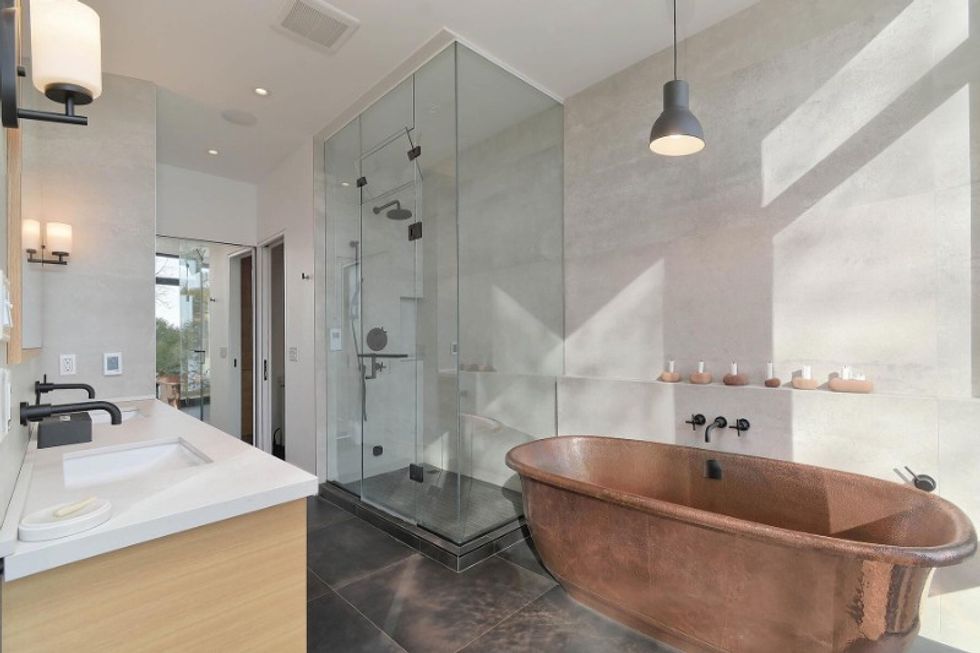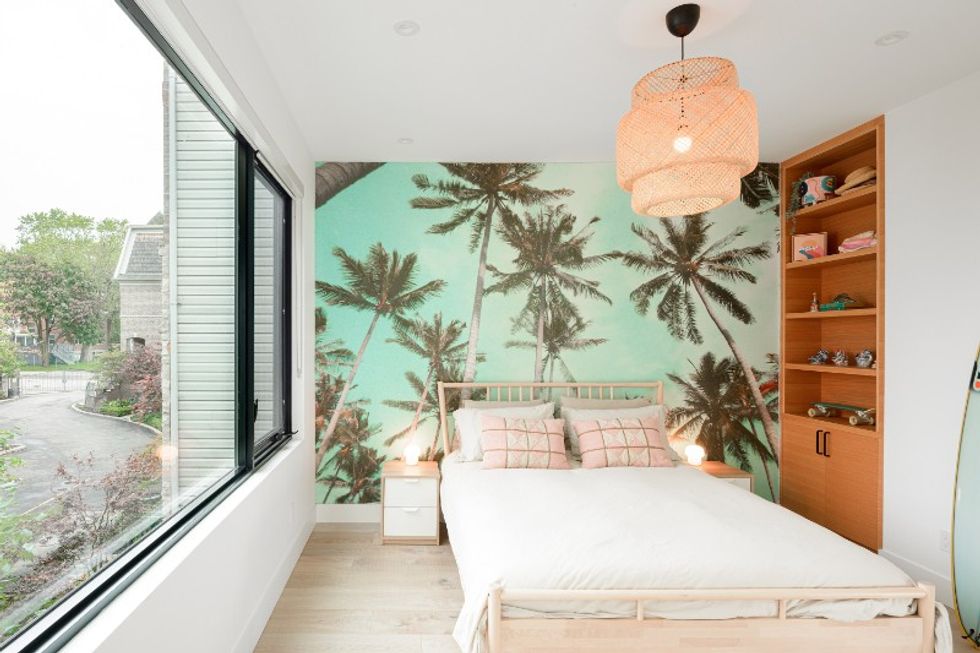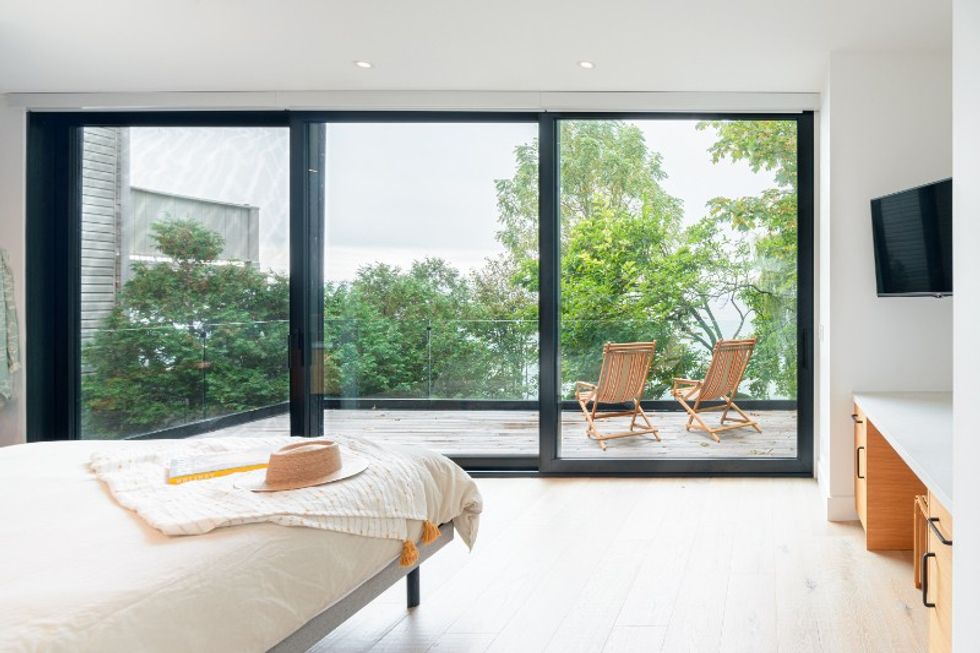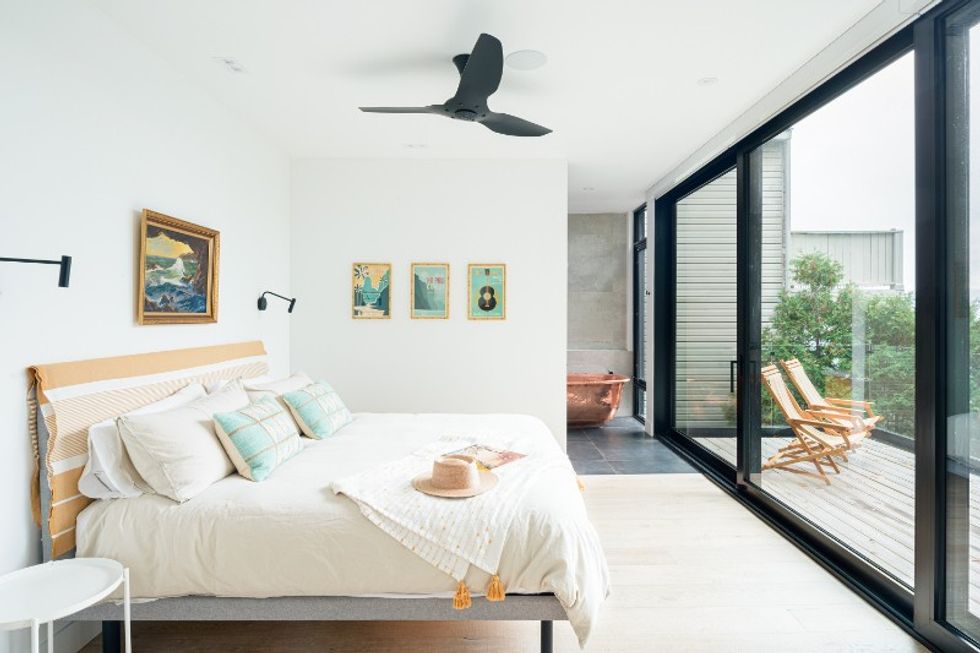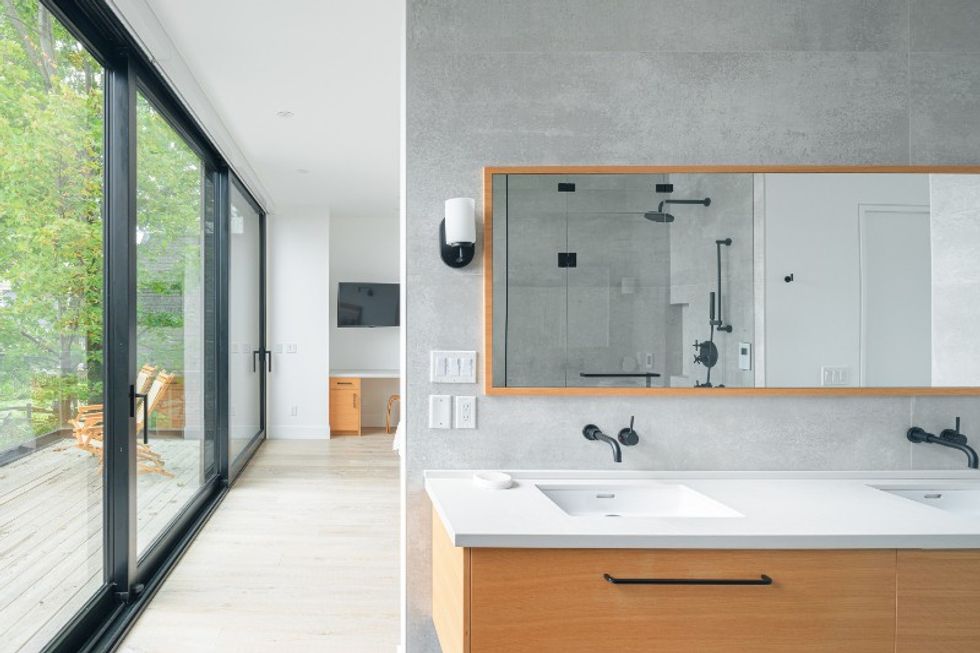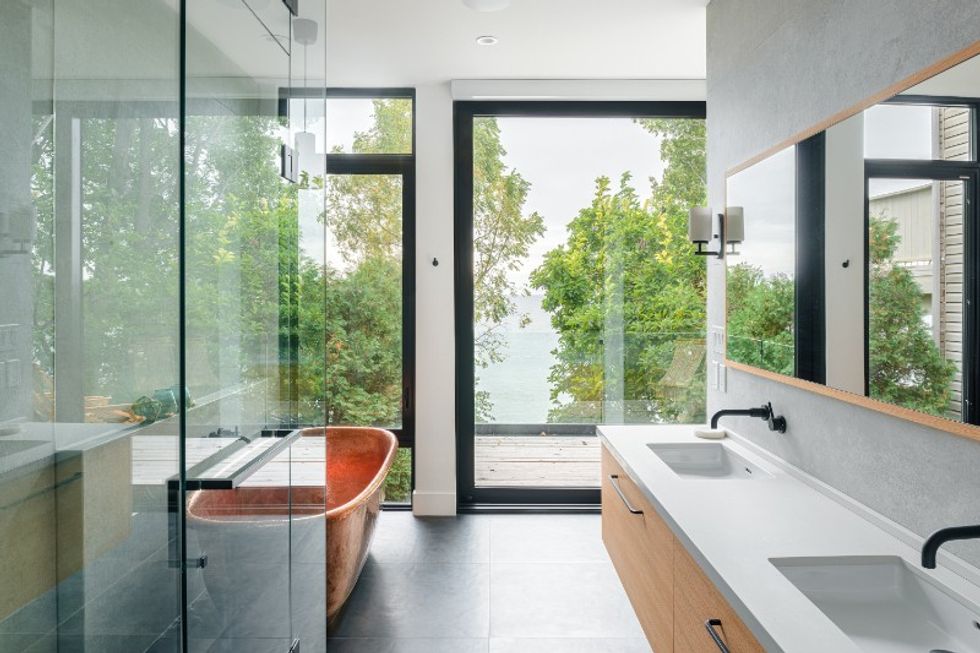 OUTDOOR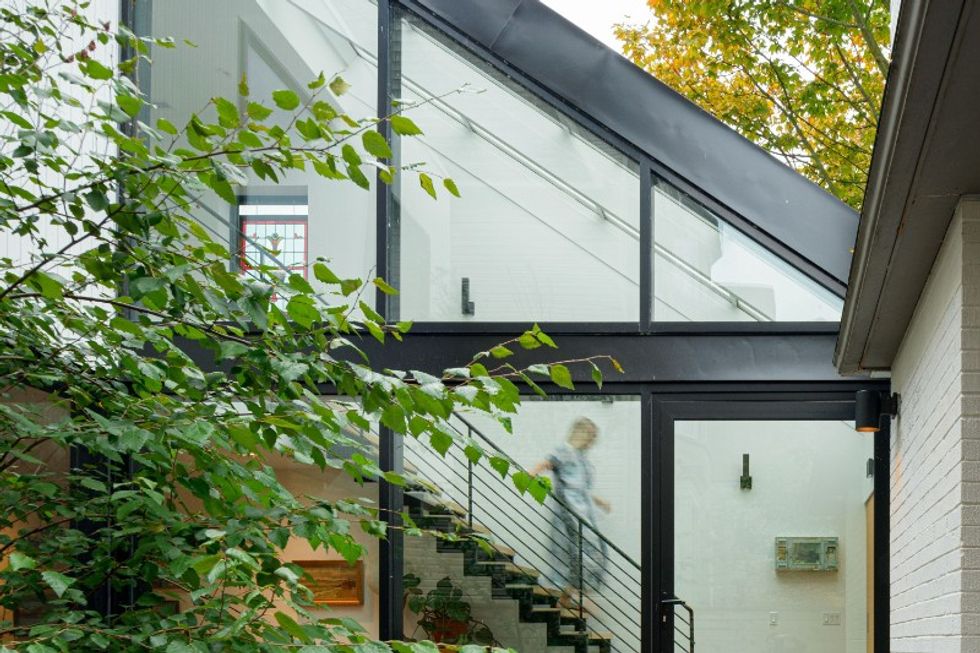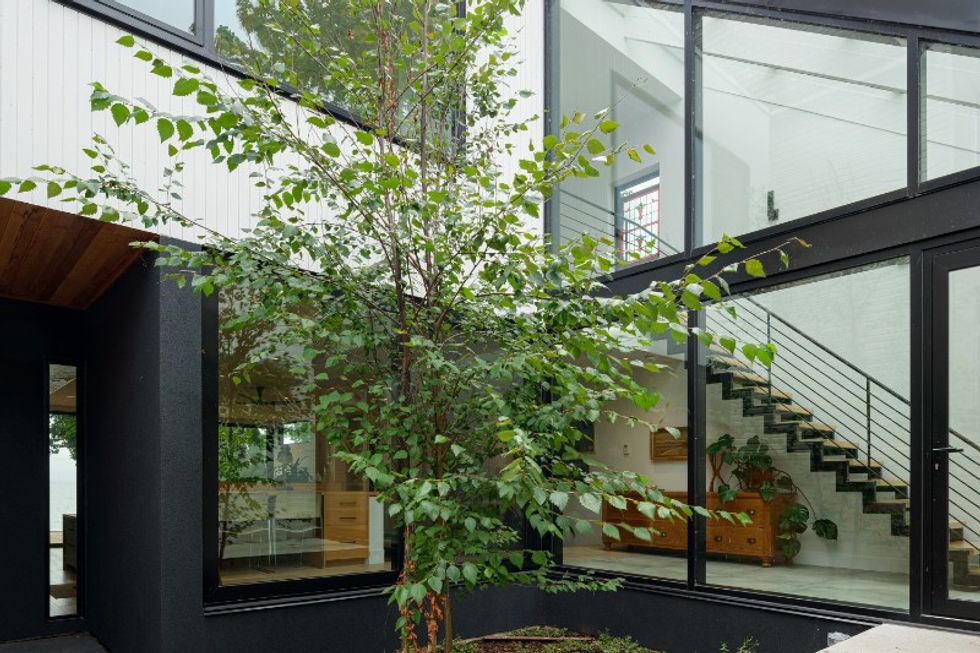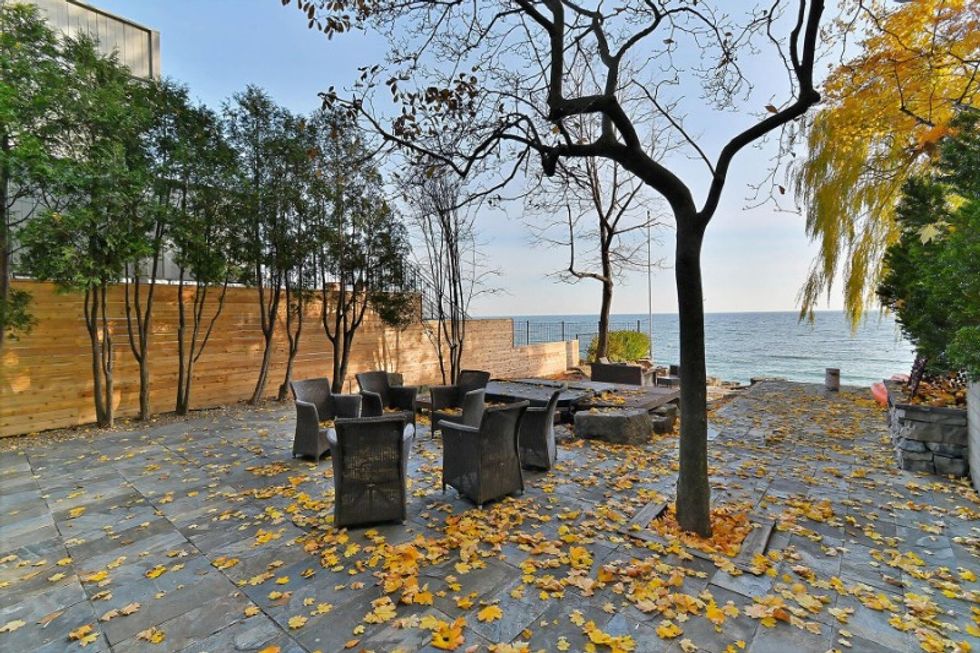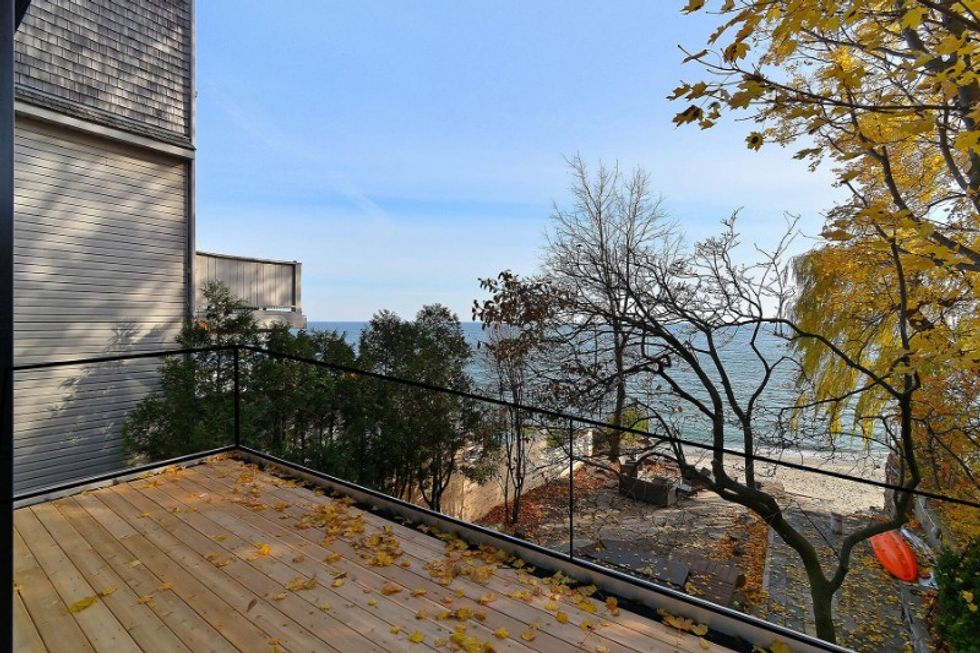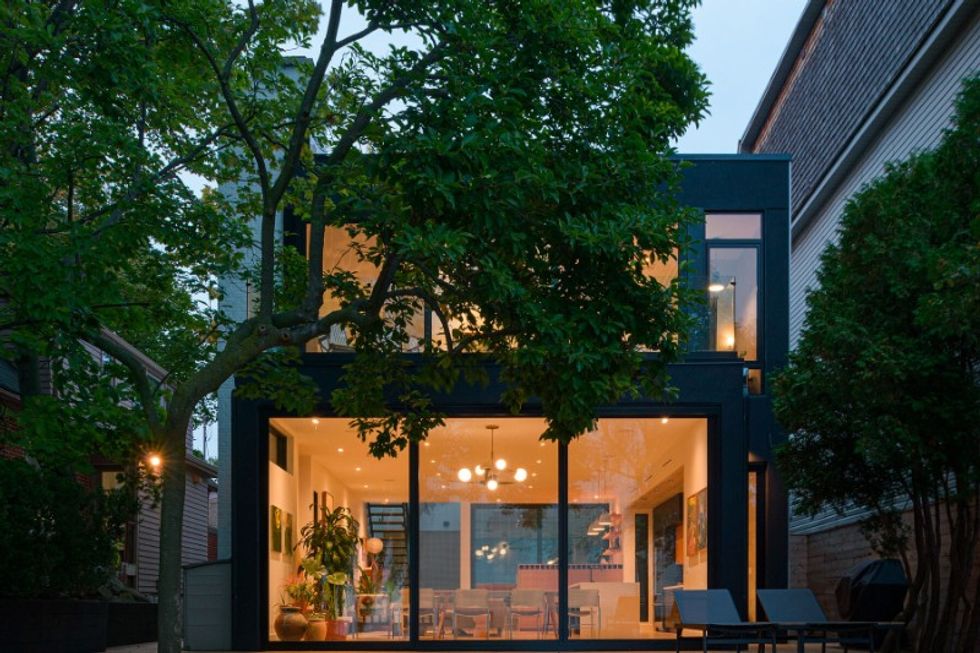 ---
This article was produced in partnership with STOREYS Custom Studio.
Listed Luxe