When it comes to travel, half the fun is the journey. And those looking to make the trip to picturesque Niagara Falls are in for a treat as weekend GO train service is returning for the summer.
---
Starting this weekend, the popular weekend GO Transit service from Toronto's Union Station to Niagara Falls will resume service -- just in time for the warm summer months.
Ticket packages will include GO train fare and the convenient WEGO hop-on, hop-off bus that will help visitors travel to Niagara Parks sites, hotels, and other attractions.
Four trains will leave Union Station for Niagara every Saturday, Sunday, and holiday Monday this summer, with service officially beginning this Saturday, June 26. Counting return trips, that's eight trains per day.
READ: Ontario Proposes Building 'Vibrant' Transit-Oriented Communities Along Ontario Line
"Niagara Parks offers some of the most spectacular natural attractions in the world and we look forward to continuing our partnership with GO Transit to once again provide an efficient transportation option for Ontarians to visit us this summer," said Niagara Parks CEO David Adames in a statement.
"The inclusion of WEGO bus service in this ticket package allows our guests to travel throughout our various sites and attractions as soon as they arrive in Niagara Falls. It makes for a smooth and enjoyable visitor experience and that is something we are very pleased to offer to our guests," said Adames.
Tickets for adults travelling from Union Station are $25, while children accompanied by an adult ride for free on the GO train. Families can also buy WEGO children's tickets separately or save with a discounted group package.
Group packages will allow two adults and three children (or one adult and four kids) to travel together on both GO and WEGO for $62.20. Tickets and packages can be purchased online.
After departing Union Station, Niagara-bound trains will also stop at Exhibition, Port Credit, Oakville, Burlington, Aldershot, and St. Catharine's stations.
Additionally, Niagara residents can take advantage of the return train to visit Toronto and enjoy time in the city without driving and parking in the downtown core.
Regardless of the direction of travel, there will be space for cyclists to store their bicycles on both GO trains and WEGO buses.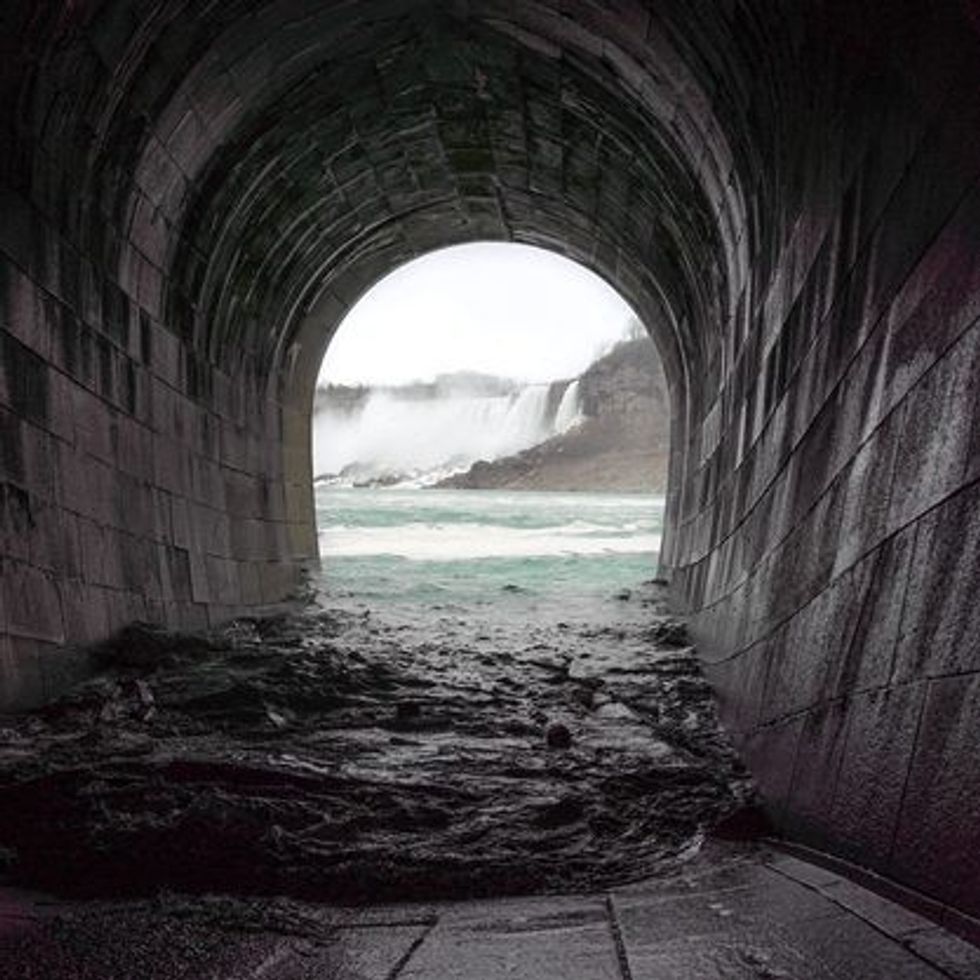 The tailrace tunnel at the Niagara Parks Station will give visitors a whole new perspective on the Falls. (Niagara Parks photo)
As the province continues to reopen, more Niagara attractions are set to open. Starting July 31, visitors can take in a new one-of-a-kind landmark adjacent to the Falls -- the Niagara Parks Power Station. This historic structure, a massive hydroelectric plant built in 1905, has been transformed into an attraction with interactive exhibits and installations that explore the history and science of hydroelectric power.
A multimedia experience, "Currents: Niagara's Power Transformed," will bring the old station to life at night with state-of-the-art sound and 3D projection.
You can find an updated list of open attractions here.
Transportation