When weighing out the next step in their housing journey, the Upper East Village master-planned condominium development in Leaside felt like the obvious choice for Donna and David McLachlan. In large part, this was because they knew they wouldn't have to give up certain house-associated luxuries.
The award-winning project by Camrost Felcorp, listed by Chestnut Park Real Estate Ltd. Brokerage's Deana Feldman, touts spacious suite sizes — some as large as 1,700 sq. ft — with high ceilings, luxe-forward finishes, and access to storage, parking, and a pool. And although it's not yet fully sold out (the project is currently registering, with fewer than 20 suites left for sale), it will soon offer all of the trappings of a master-planned community, including a tight-knit neighbourhood feel with ample green space, akin to that of a traditional suburb.
---
"It was a big decision to purchase a condo because I know that sometimes you have to sacrifice a lot. But in reality, we don't have to. There's really nothing that we're not getting at this place," says McLachlan. "And the condo we bought, it has everything on our wish list."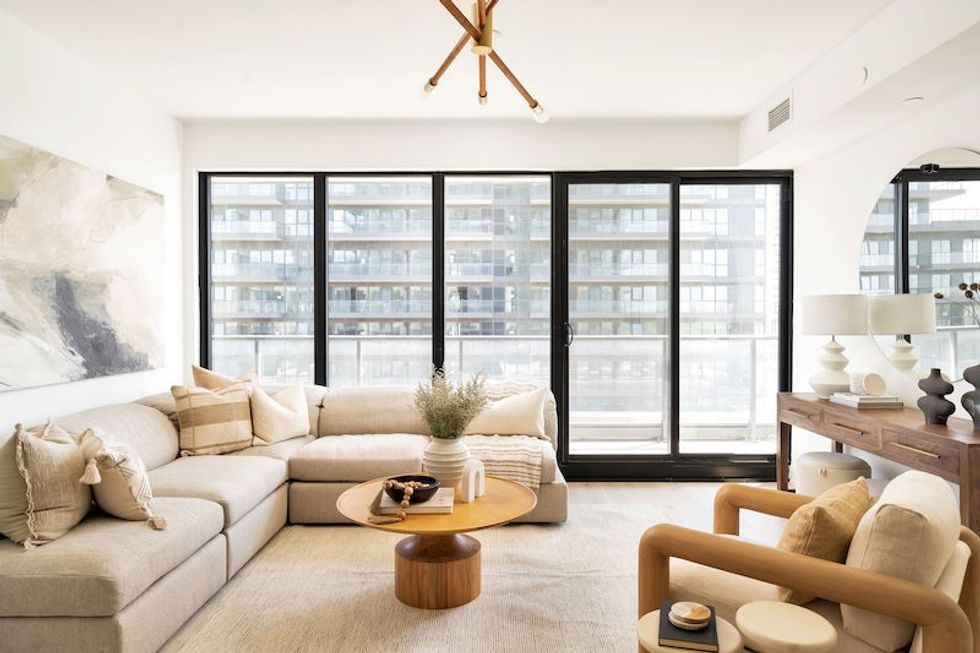 Upper East Village
She is particularly excited about their unit's private terrace, which is roomy as far as condos are concerned, at 750 sq. ft.
"We're avid gardeners and we have dogs, so having a terrace was very important to us," she adds.
While the pair's current home — a detached property in the Avenue and Lawrence area — has served them well over the years, McLachlan expresses that the property is large and aging, meaning a revolving door of upkeep and repairs.
"It's just getting to be a lot of work for both of us, and I want to get away from that now," she says. "I want to enjoy life a little bit."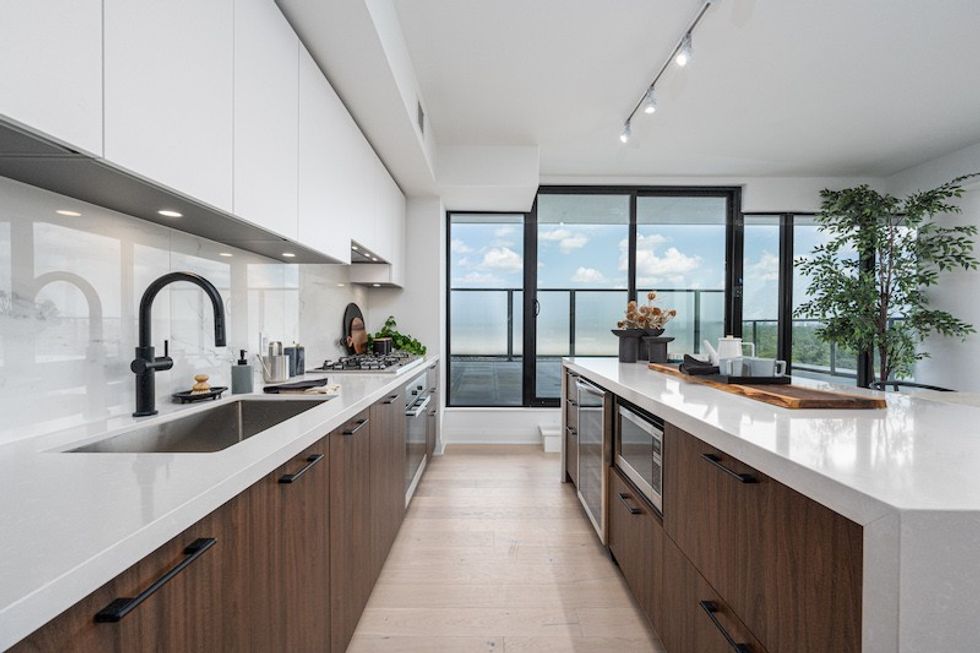 Upper East Village
Fortunately, a lighter life is what Upper East Village is all about.
Featuring a mix of elegantly styled one-, two-, and three-bedroom (plus den) suites, as well as a collection of sleek and spacious townhomes, the development is set to be an all-inclusive community with an emphasis on elevated liveability. The townhomes in particular, which are between two and three levels, sit on a tree-lined street and include balconies off both the master and second-floor bedrooms.
As well, residents of the development will have access to a host of hotel-inspired amenities, including a community terrace, indoor and outdoor barbecue areas, and, as aforementioned, a pool.
At the same time, the development is low-key in a way that's important to the McLachlans. Though compelled by the idea of a bustling master-planned community, they weren't in the market for something high-density. Condo units at Upper East Village are distributed across three mid-sized towers, which fit in nicely with the upscale, low-density residential offerings that characterize the Leaside neighbourhood.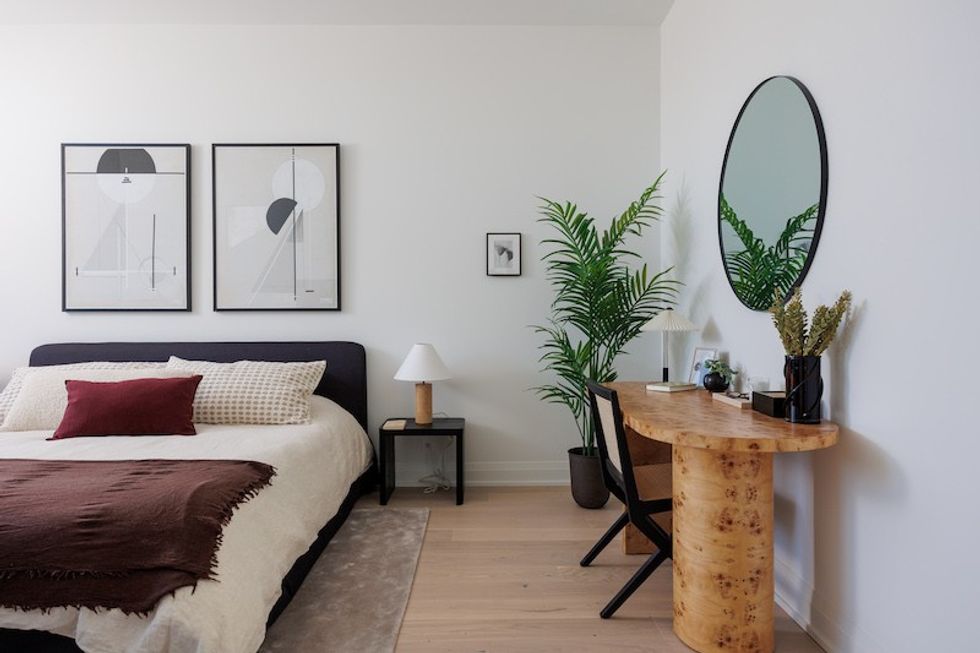 Upper East Village
Speaking of Leaside, the location is nothing short of a cherry on top. The area offers proximity to the Don Valley Parkway and Highway 401, and is just a stone's throw away from the forthcoming Eglinton Crosstown LRT, allowing residents to seamlessly access the rest of the city.
McLachlan adds that she was a big fan of Leaside well before she and her husband began condo shopping, crediting it for being close enough to downtown, without veering into "concrete jungle" territory.
"There are boutiques, there are restaurants, there's Cumbrae's, little shops to get groceries. I'm not a big grocery store person, I like the boutiques. So it's all there," she says. "It's also got the green space. Serena Gundy Park is there."
In a number of ways, the Upper East Village caters to empty-nesters and families alike. It is both a transitory space and a forever home, rolled into one sweet and sophisticated package.
"I'm very fussy. I've lived in a house all my life, so I was very, very picky with where I wanted to move into," says McLachlan. "But this property is like a luxury hotel. We just like everything about it."
This article was produced in partnership with STOREYS Custom Studio.
Future Developments