As we get closer to the weekend, commuters should be aware that six subway stations on Line 1 will be closed for maintenance work.
If you're planning your commute on Saturday and Sunday you'd best keep these subway station shutdowns in mind:
---
READ: Maple Leafs drink Tims while riding TTC to Outdoor Practice at Nathan Phillips Square
What's Closed
There will be no subway service on Line 1 between Sheppard-Yonge and St Clair stations on Saturday, January 18 and Sunday, January 19, as crews continue to work on the Eglinton Crosstown Light Rail Transit construction. The TTC will use this opportunity to perform maintenance work as well.
How to Navigate the Service Disruptions
Shuttle buses will operate during the scheduled closure and customers requiring Wheel-Trans can speak to any TTC employee to request the service.
During the closure, Davisville Station will be completely closed, while all other stations will be open just for the sale of fares and connection to surface routes.
Customers using York Mills Station should note that the Old York Mills Road entrance will be closed. Customers are advised to use the other station entrances located in the York Mills Centre, Yonge Corporate Centre, and at the corner of Yonge Street and Wilson Avenue to purchase fares and connect to surface routes.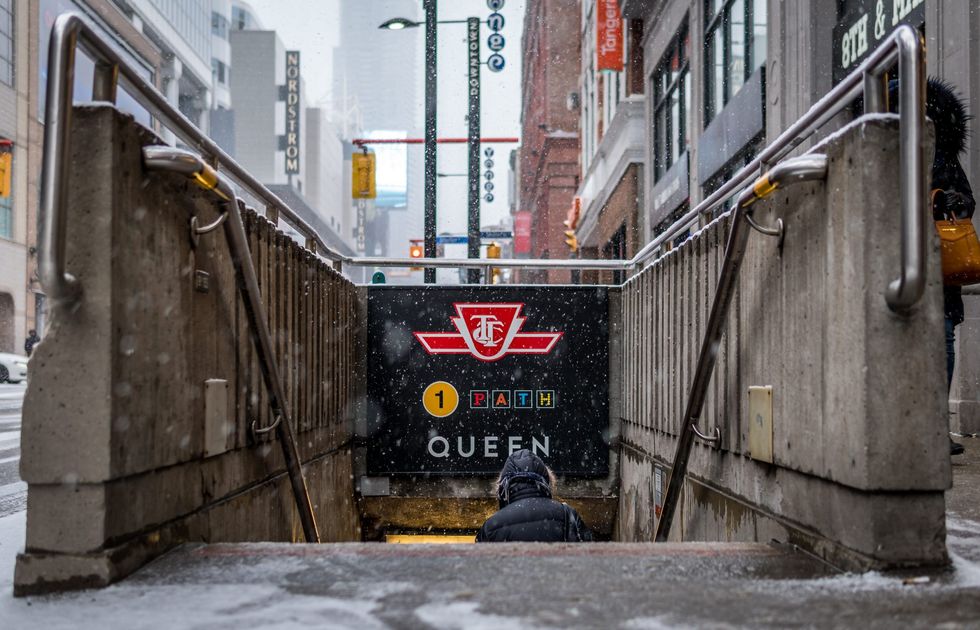 Photo by LinedPhoto on Unsplash
Toronto