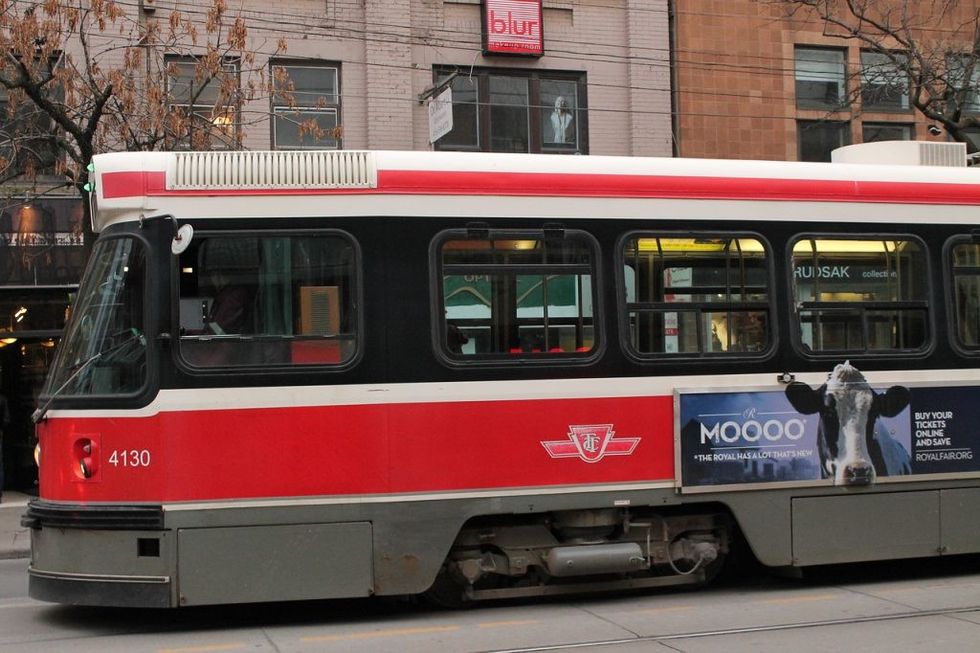 In case you haven't heard, TTC monthly metropasses will cease to exist in 2019.
---
After 38 years, the TTC is getting rid of their monthly metropass card as it transitions to the Presto system.
Over the years, TTC monthly passes have changed quite drastically—and not just in price.
MetroPass from 1983 - $34.75
The original cards were made of paper and had a much simpler design than they do today. The first-ever TTC monthly metropass was sold in April 1980 and cost a mere $26. A far cry from the $146.25 it costs today.
Of course, back then a single trip only ran you 65 cents but wages were a lot lower too. In 1983, the minimum wage was just $3.50, just 25 cents less than what a single ride costs on the TTC today. Of course, if you're already using Presto, you pay only $3 a ride.
The photo above, which is making its rounds on Reddit has some Torontonians feeling sentimental.
Others simply question whats changed in 35 years.
In an effort to make commuting across the city and it's many transit services easier, Presto offers two hour TTC transfers, monthly and yearly passes, balance protection and autoload options so you should never have to worry about getting stuck without enough fare.
Should being the key word there, cause we've all come across a  broken Presto machine and a TTC fare inspector who insists you should have an alternate form of payment.
Don't you just love the TTC?
Toronto