Toronto
Sold
One-of-a-Kind Toronto Laneway House + Studio Sells for Record Amount
While it's not unusual to stumble upon a great laneway house in Toronto, it's rare to come across one that boasts an exceptionally spacious layout with ample garden space and exposure in a prime location.
But, let us introduce you to 24 Treford Place, a truly unique property that's tucked away just south of College Street — where Little Italy and Trinity Bellwoods meet — that features over 5,500 square feet of living space spread across a 2-storey residence and a vast studio — both of which are nestled among a private, professionally landscaped garden, complete with an outdoor sauna.
But before you get too excited, we have to break it to you that this incredible property recently sold for $4,985,000 after being listed for the first time in 25 years.
Interestingly, the home sale ended up being the most expensive detached freehold ever sold in the c01 area on MLS, according to listing agent Paul Johnston, who is a salesperson for Right at Home Realty Inc.
READ: Muskoka's 'Big Four?' Record-Breaking Sale Puts Kahshe Lake on the Map
"No other freehold properties have sold at this price in the c01 area, which encompasses downtown south of Bloor, west of Yonge, and east of Dufferin down to the water," explained Johnston.
When describing the listing, Johnston said, "It's a very conventional residential property, but it also has this gigantic studio attached and has been used for the past 25 years as both a family home and photography studio."
But what truly sets this property apart is its sheer size. Firstly, you have a bright and spacious 2-storey residence on a large lot surrounded by other laneways on all four sides.
Inside the home, you'll find an eclectic interior with sleek wooden finishes, a kitchen, living and dining rooms, and a powder room on the main level, while two bedrooms, a full bathroom, and a spacious family room with custom shelving inspired by 'tetris' can be found upstairs. Plus, thanks to multiple walkouts, the home connects seamlessly to the beautifully landscaped yard surrounded by mature trees.
SPECS:
Address: 24 Treford Place
Storeys: 2
Bedrooms: 3
Bathrooms: 4
Parking: 5
Size: 5,501 square feet
Lot: 70.70 x 103.30 Feet
Listed By: Paul Johnston, Right At Home Realty
But there's also an incredible artist studio on the property that boasts 2,600 sq ft on the main level, including a large kitchen, a lounge area, and two washrooms. Upstairs, there's an additional 650 sq ft of loft space that's ideal for offices or other creative uses.
Johnston says there are many options to reprogram the property for single-family uses. At the same time, the studio could be repurposed and converted into a gallery or easily adapted to expand the residence.
"To me, what's most significant about the property is what a surprise it is," said Johnston. "I bet there's a lot of people who live nearby who don't know about this place. It's discrete, has a low profile, and is hidden, which gives it a remarkable advantage."
While this rare and unique home might no longer be available, you can take a tour of the property below.
EXTERIOR + SAUNA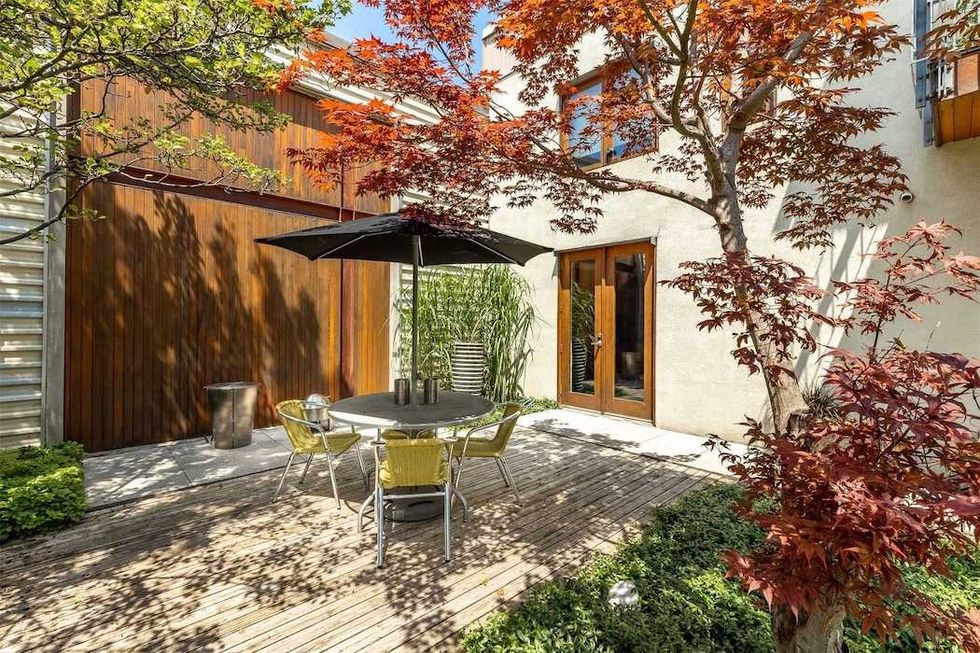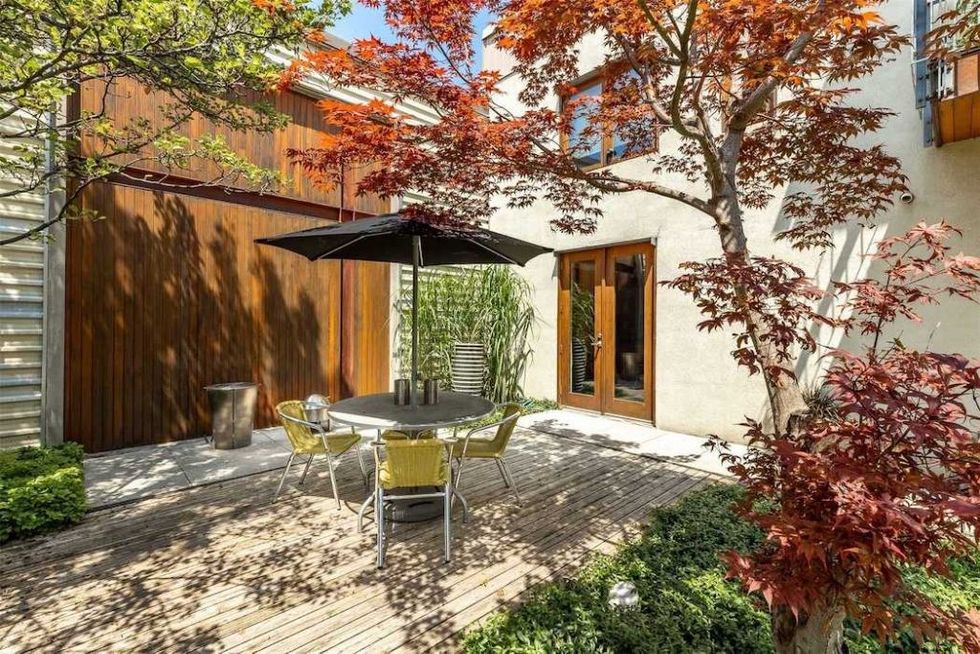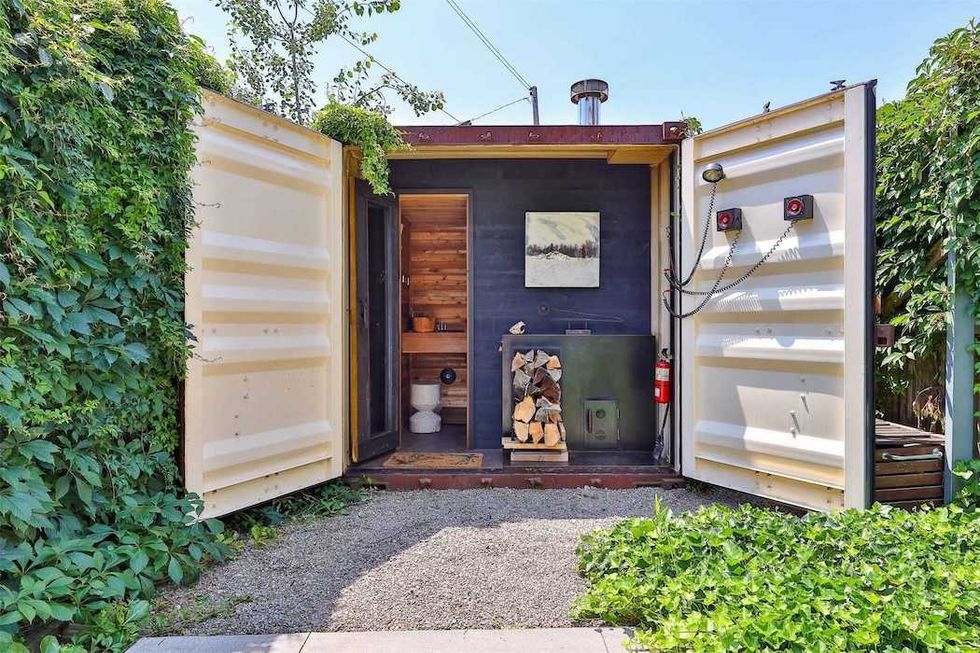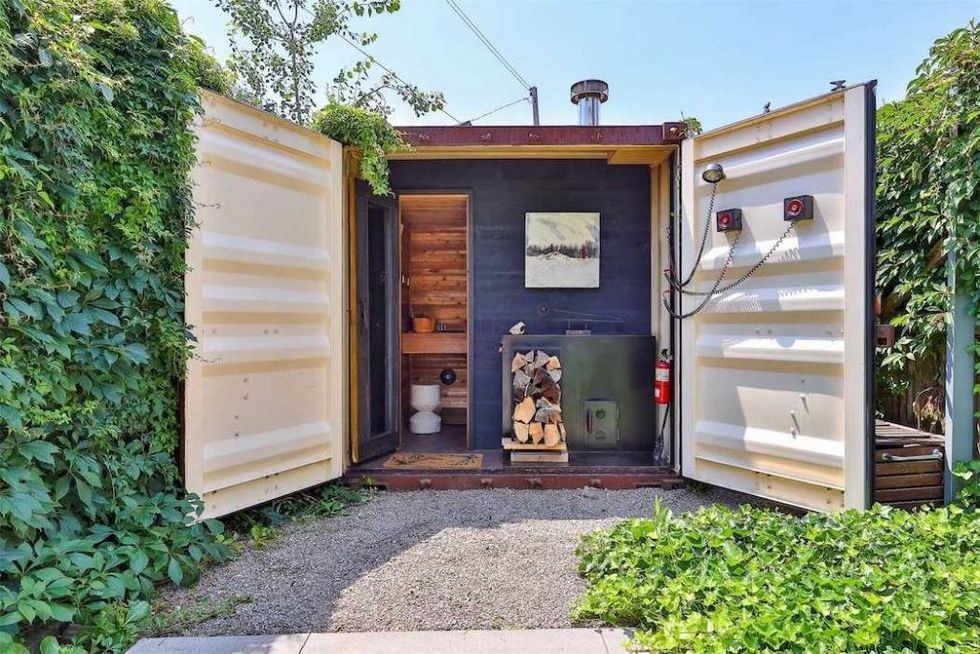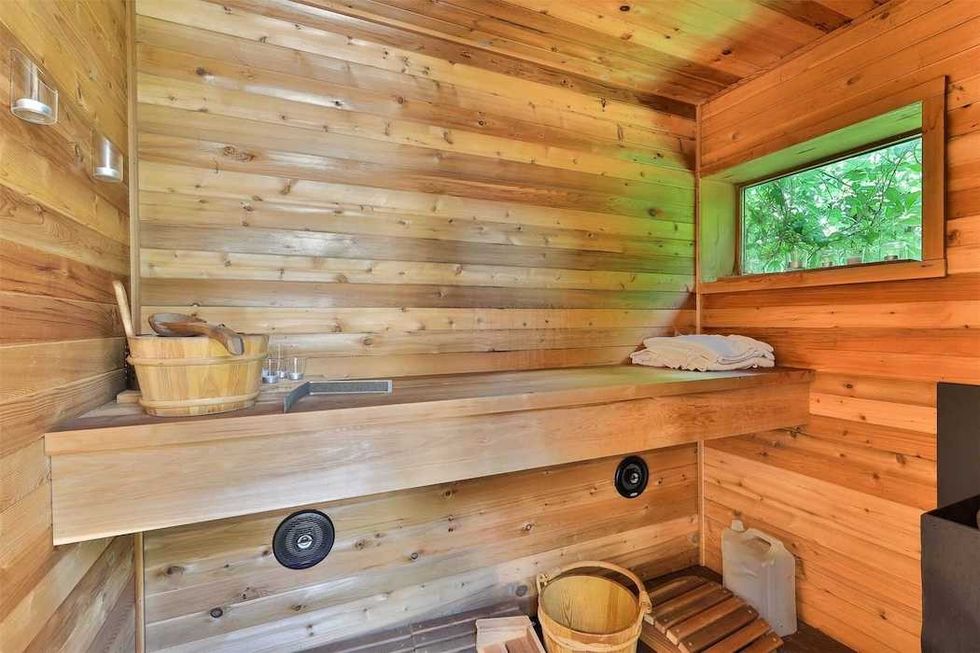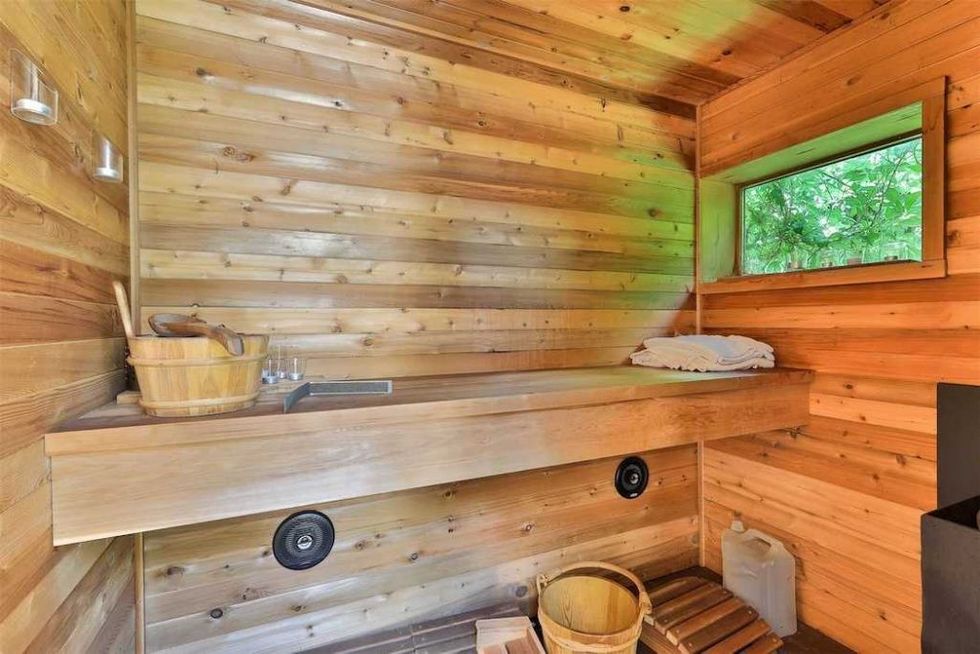 INTERIOR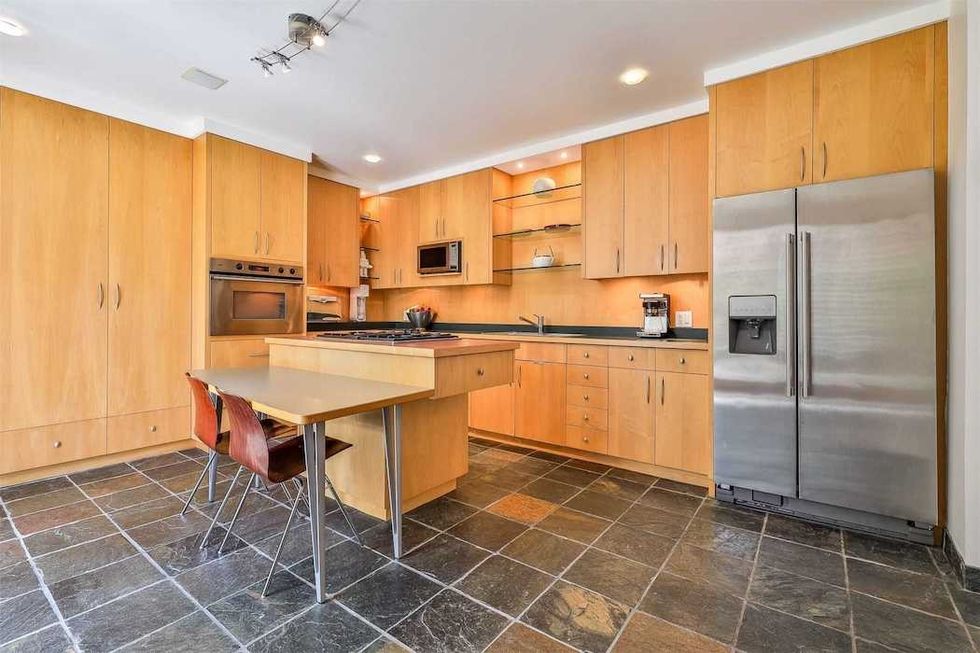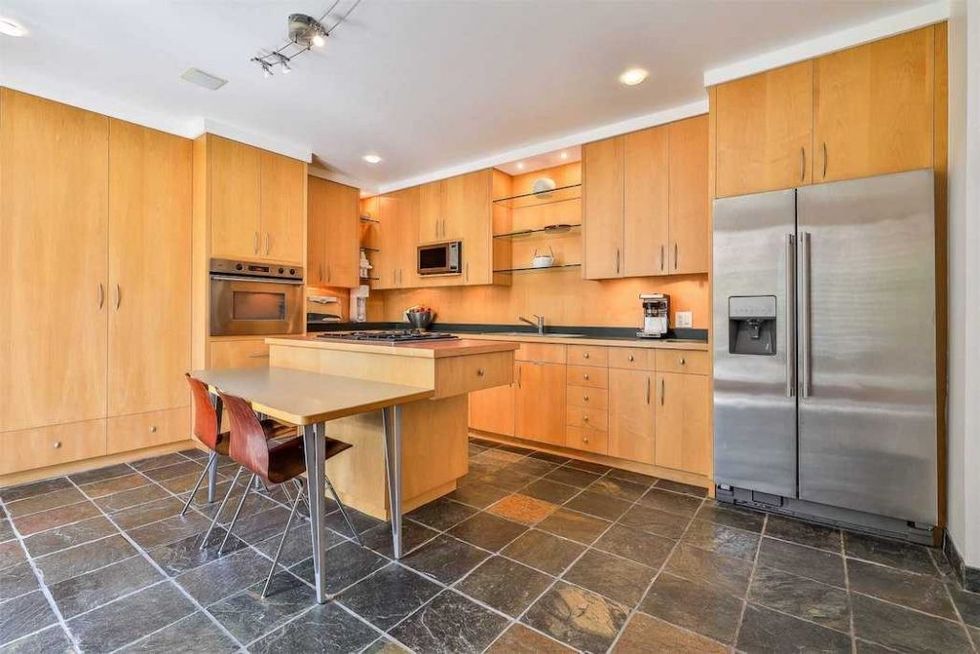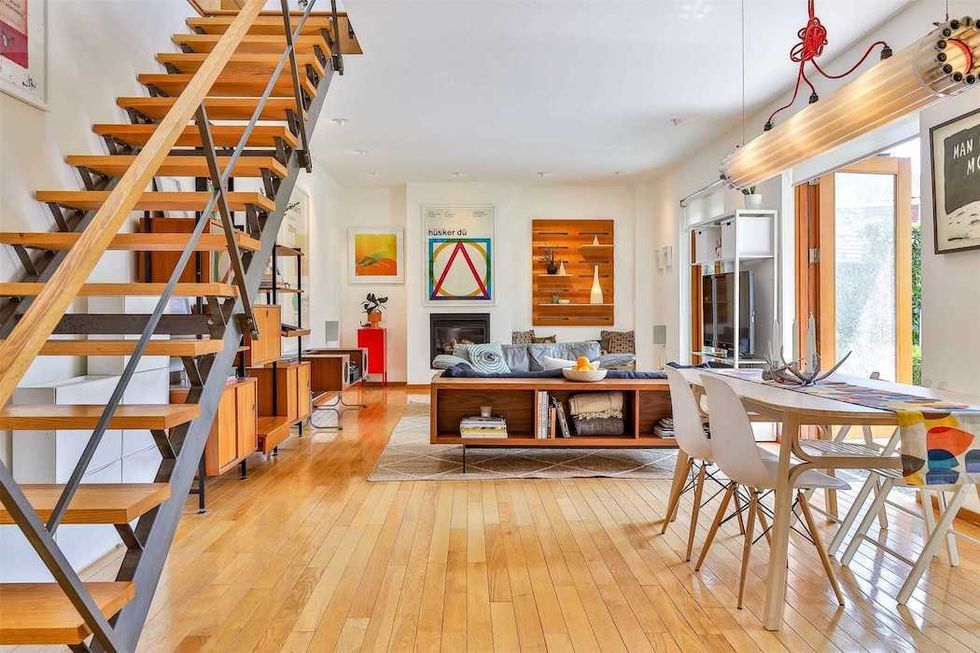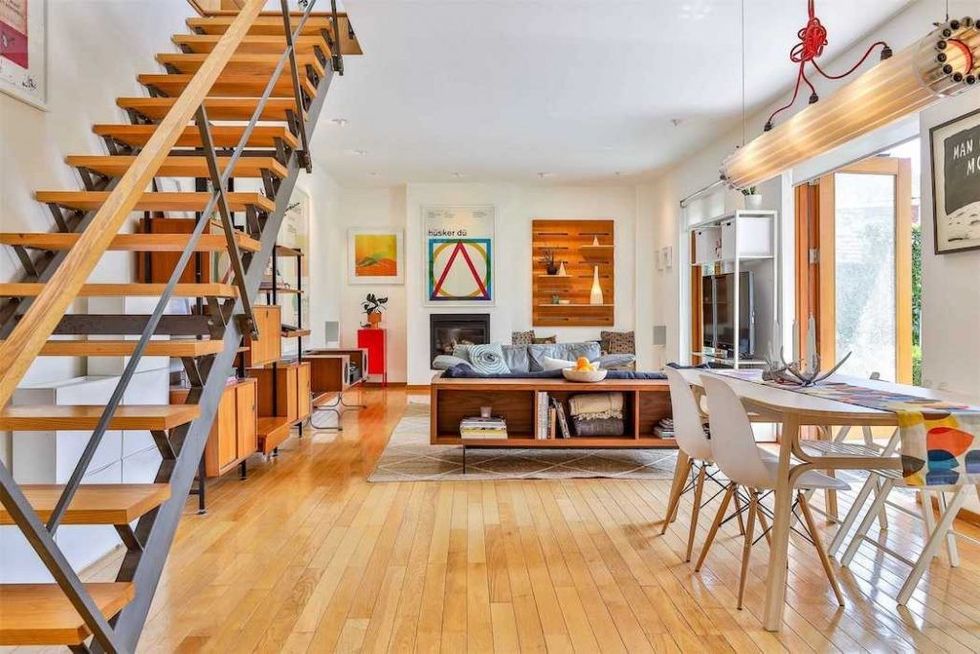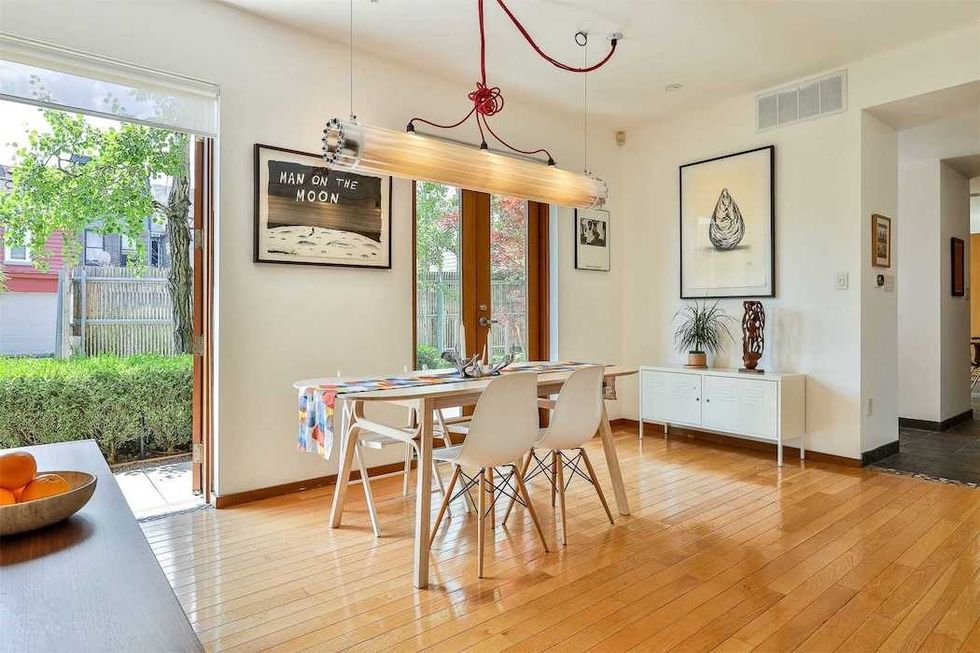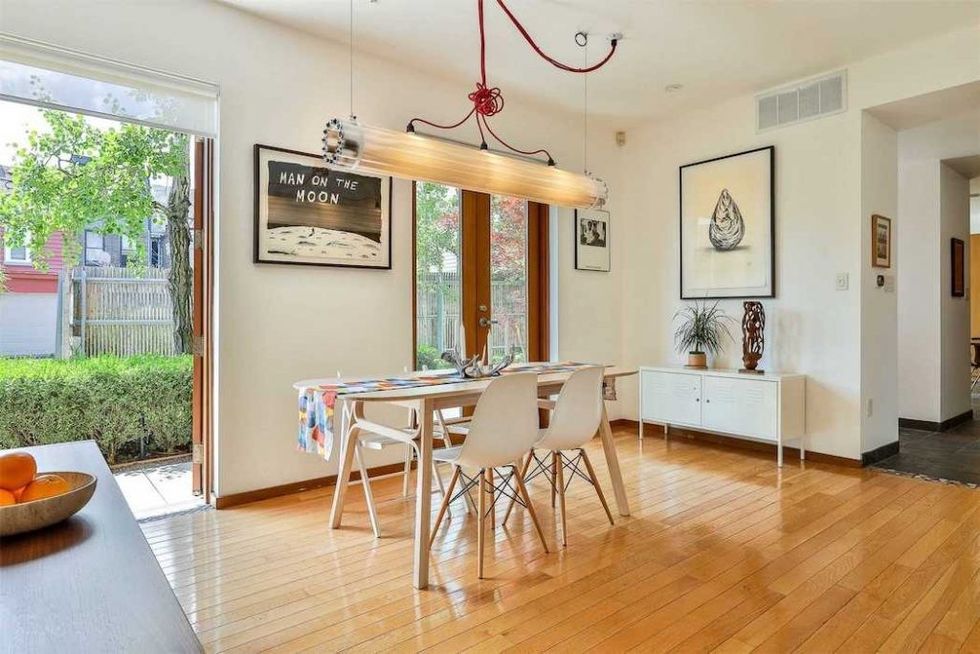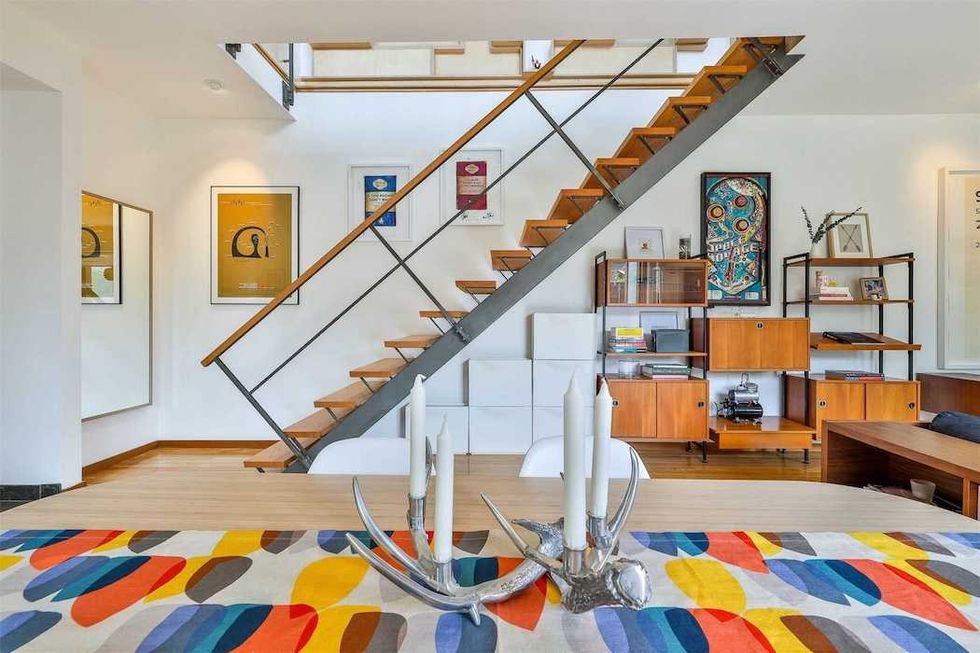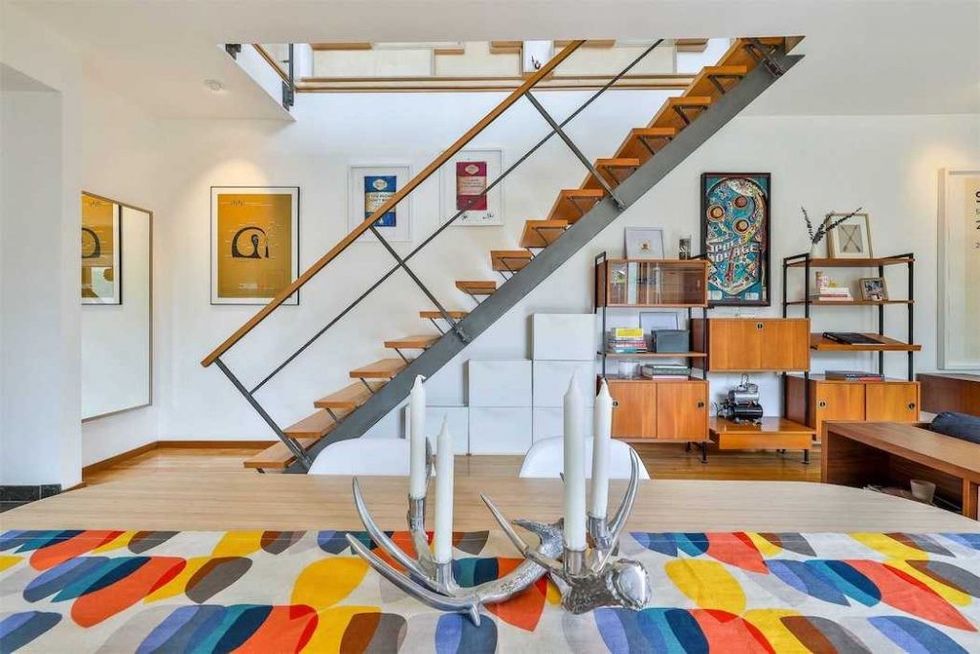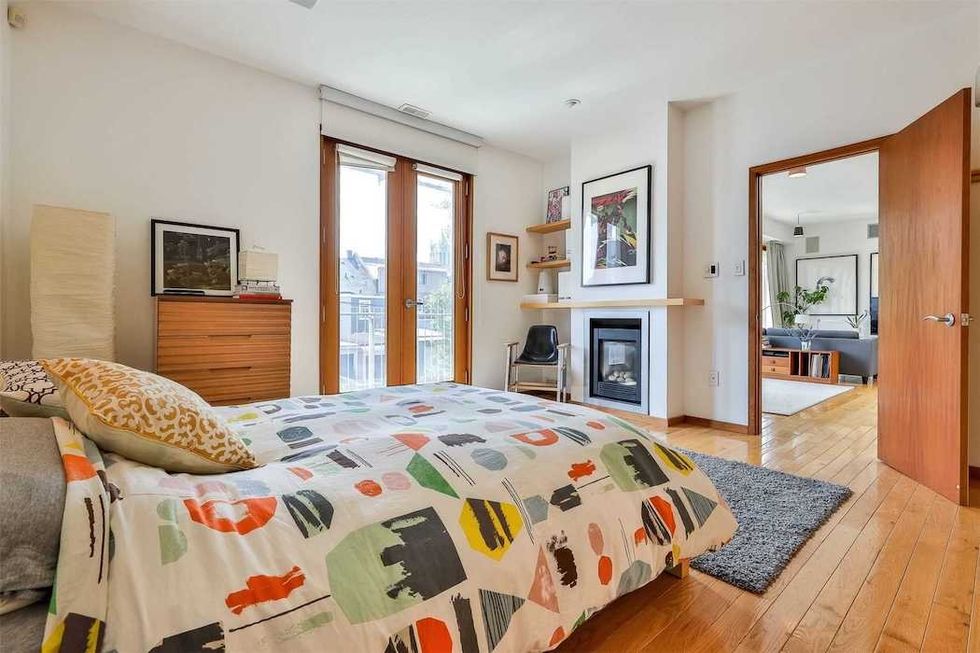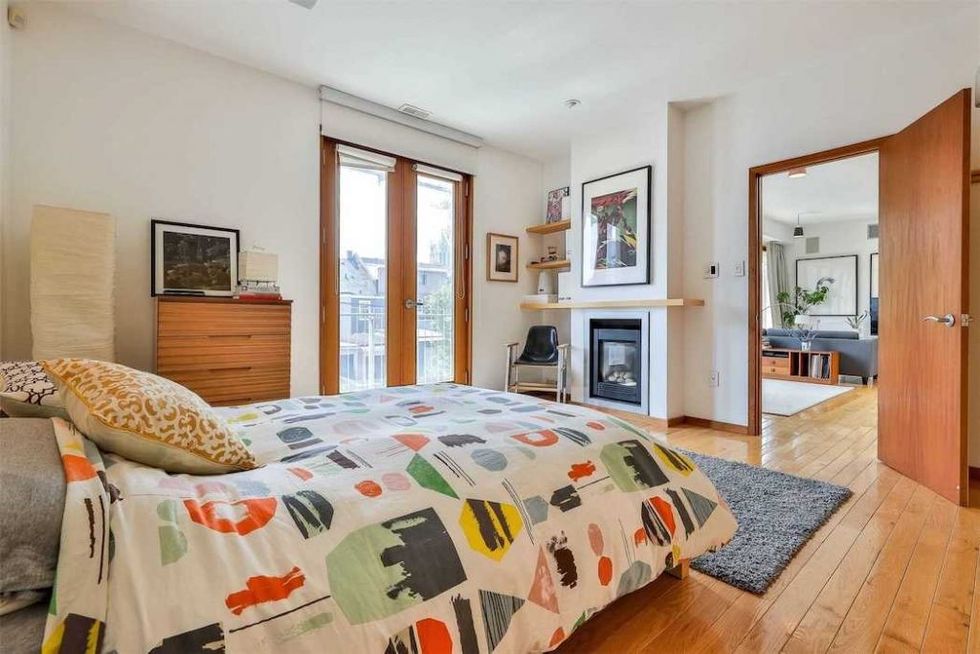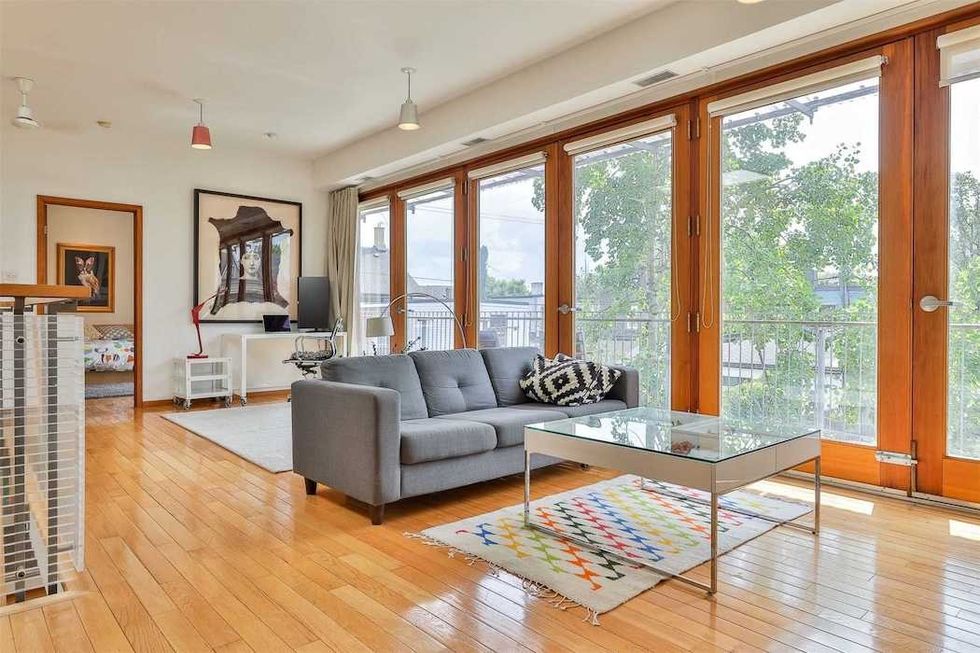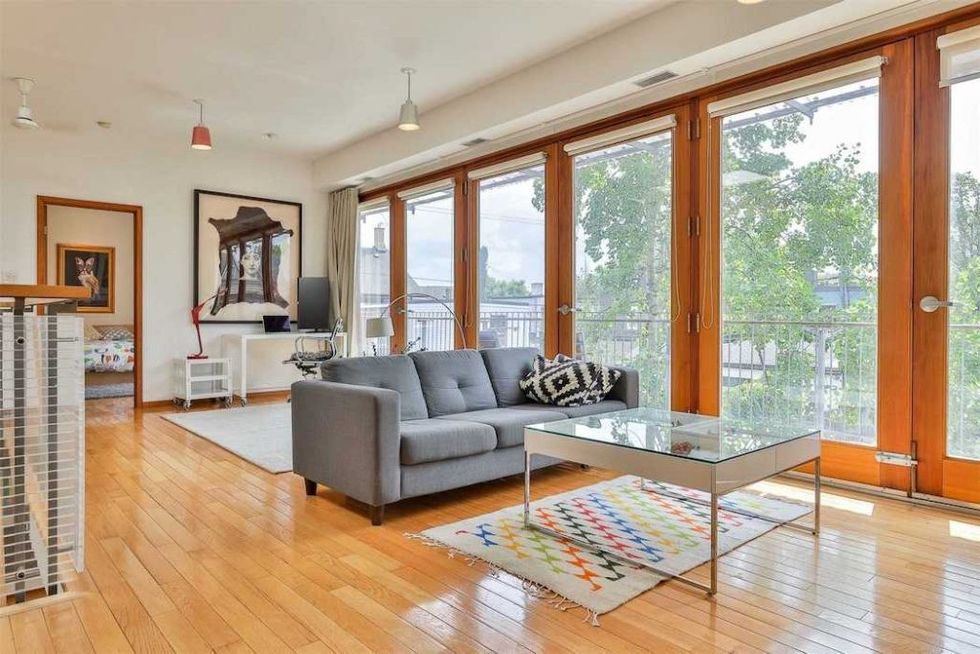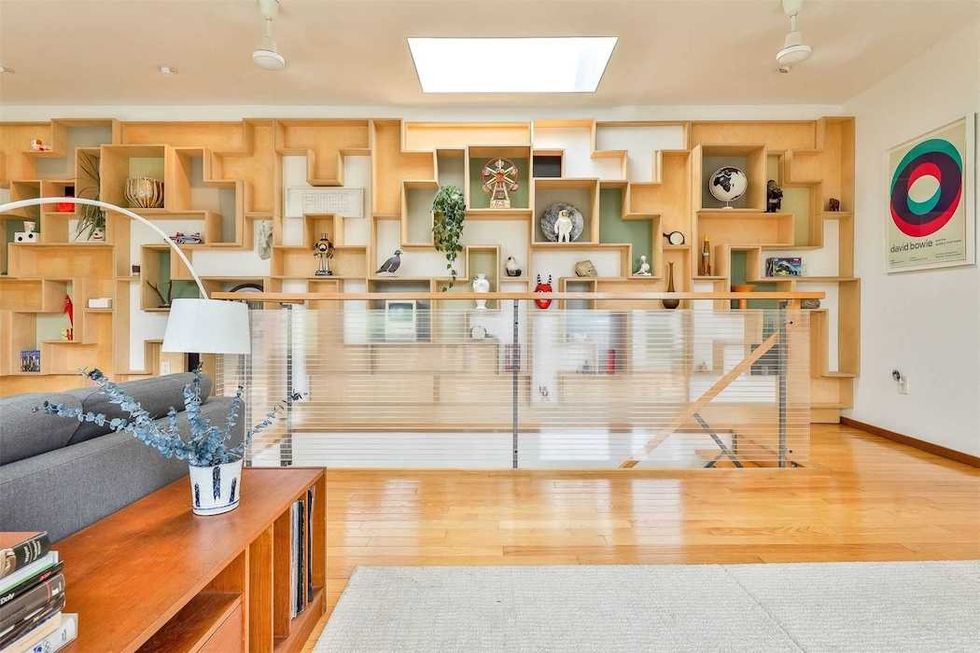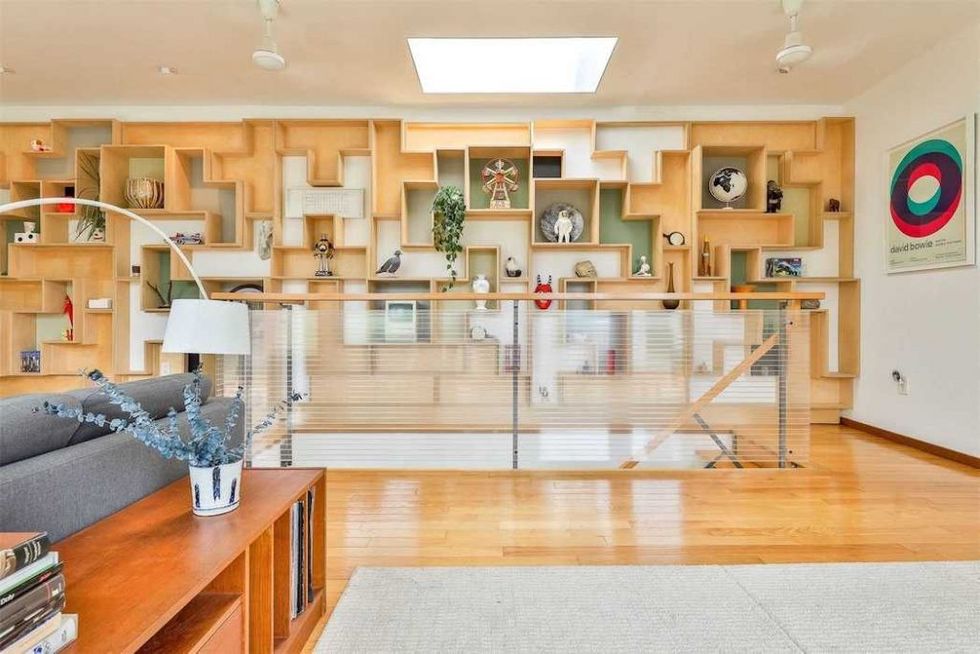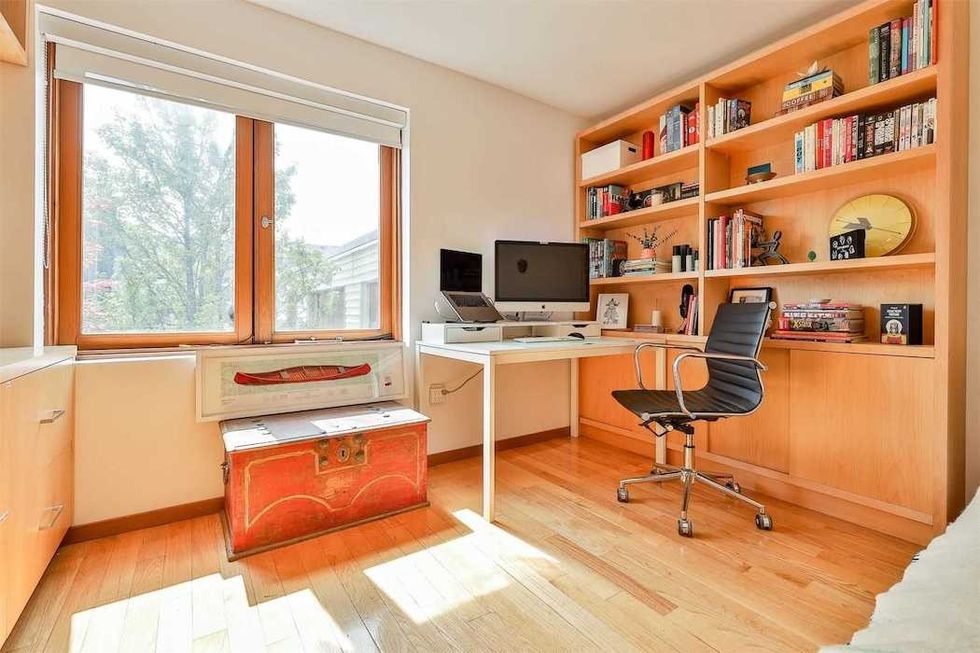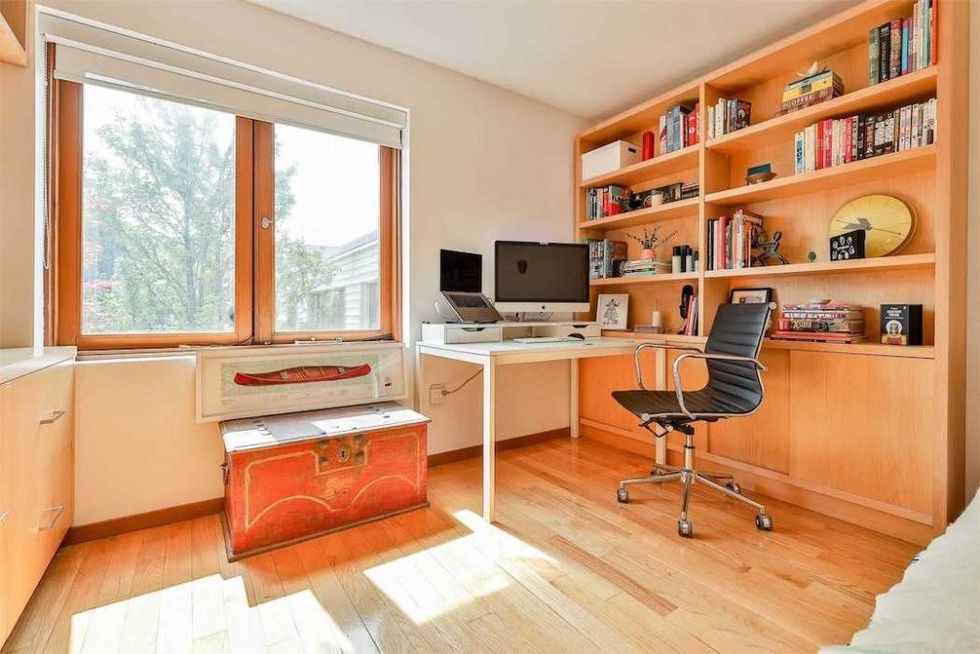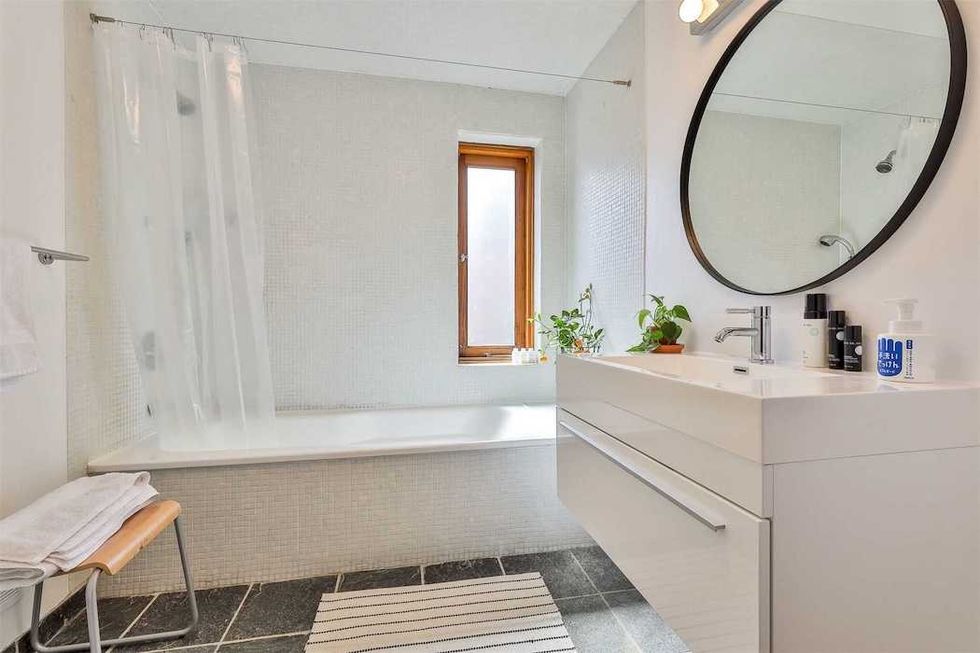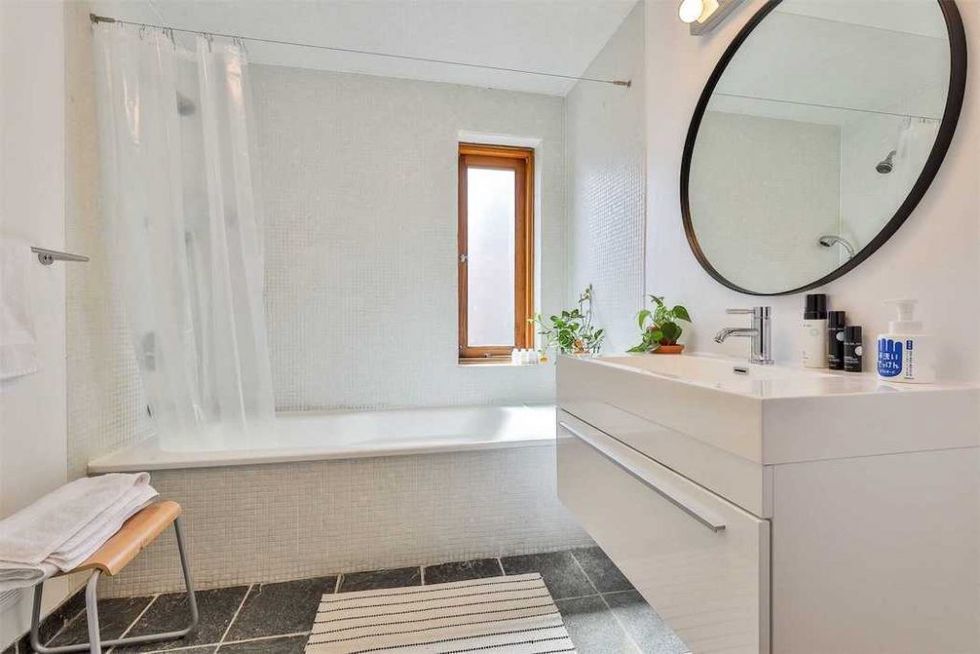 Artist Studio