Valentine's Day is right around the corner and if you have yet to lock down any plans, it can definitely feel a little overwhelming. Especially when every restaurant in the city is already booked solid or the only remaining options include a pricey prix fixe menu.
[Want to see more stories like this? Sign up for our weekly newsletter!]
---
And with only a few more days left to make your plans, it can be hard to sort through the options for something romantic and original. But never fear. We've come up with a list of ten date ideas that will get any heart fluttering on the big day.
We have your classic go-to's, like a romantic dinner out, mixed with some old school ideas to help you reach rom-com levels of charm.
1. Get Your Skate on at The Bentway
What could be more romantic than skating hand-in-hand under a blanket of stars as you skate along the figure-eight-shaped loop below the Gardiner Expressway? The Bentway's skate trail is open seven days a week and is beautifully illuminated at night — upping the romance factor.
Hours: 5 pm to 9 pm on weekdays; 12 pm to 9 pm on weekends
Where: 250 Fort York Boulevard
Price: Admission is free
Anyone who doesn't think the Bluff's are romantic in the winter is mistaken. If you're an outdoorsy type of couple, this is the perfect way to celebrate the day of love. Plus, if you have a doggo, you can include them on your date night, which is the way to anyone's heart. Top of it off with some cozy hot chocolate while the sun sets over the icy water and consider your Valentine's Day plans, um, nailed.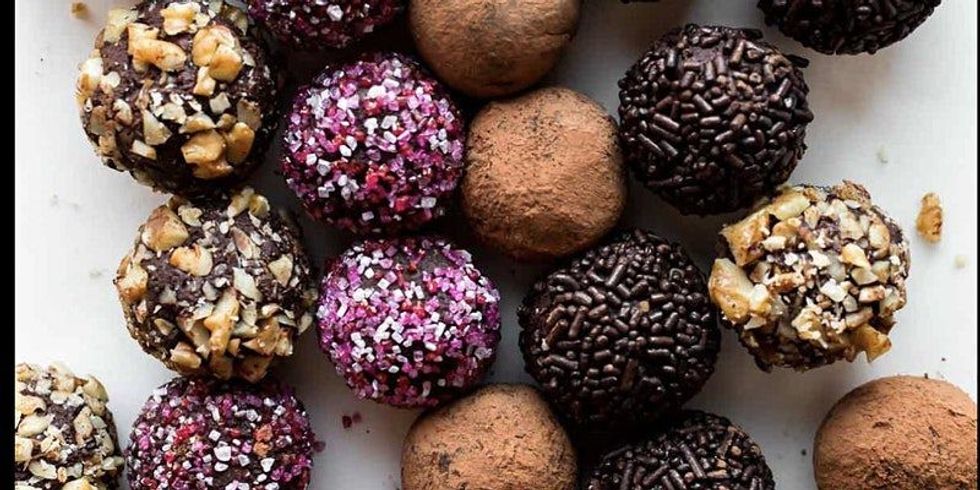 Sweet Bites Bake Shoppe
What's more romantic than standing hip to hip with a special someone and being adorable while playing with melted chocolate? Not a lot. This is the perfect twist on a classic Valentine's Date that any chocolate lover would approve of. Couples can enjoy bubbly and appies as they learn how to make delicious an assortment of chocolate truffles.
When: Thursday, February 13, 6:30 pm to 9:30 pm
Where: Preston Reign Catering & Events, 639 The Queensway
Price: $200
The only thing better than watching people in love is watching adorable animals be in love, and that's exactly what the Toronto Zoo is banking on as part of its The Diversity of Love adult program. Couples can look forward to an evening of food, a special animal encounter, an interactive group presentation, and a tour of the zoo's Reproductive Labs led by the Reproductive Specialist team.
When: February 13, 14, and 15, 6:30 pm to 9:30 pm
Where: 361 A Old Finch Avenue
Price: $97.35 (plus tax)
Forget buying flowers, take your love for a stroll through the six greenhouses at Allan Garden Conservatory. Just remember, once you take in the beauty of the tropical flowers, roses just won't cut it anymore.
When: Monday to Wednesday, 12 pm to 7 pm; Thursday to Sunday, 10 am to 5 pm
Where: Allan Gardens Conservatory, 19 Horticultural Avenue
Price: Admission is free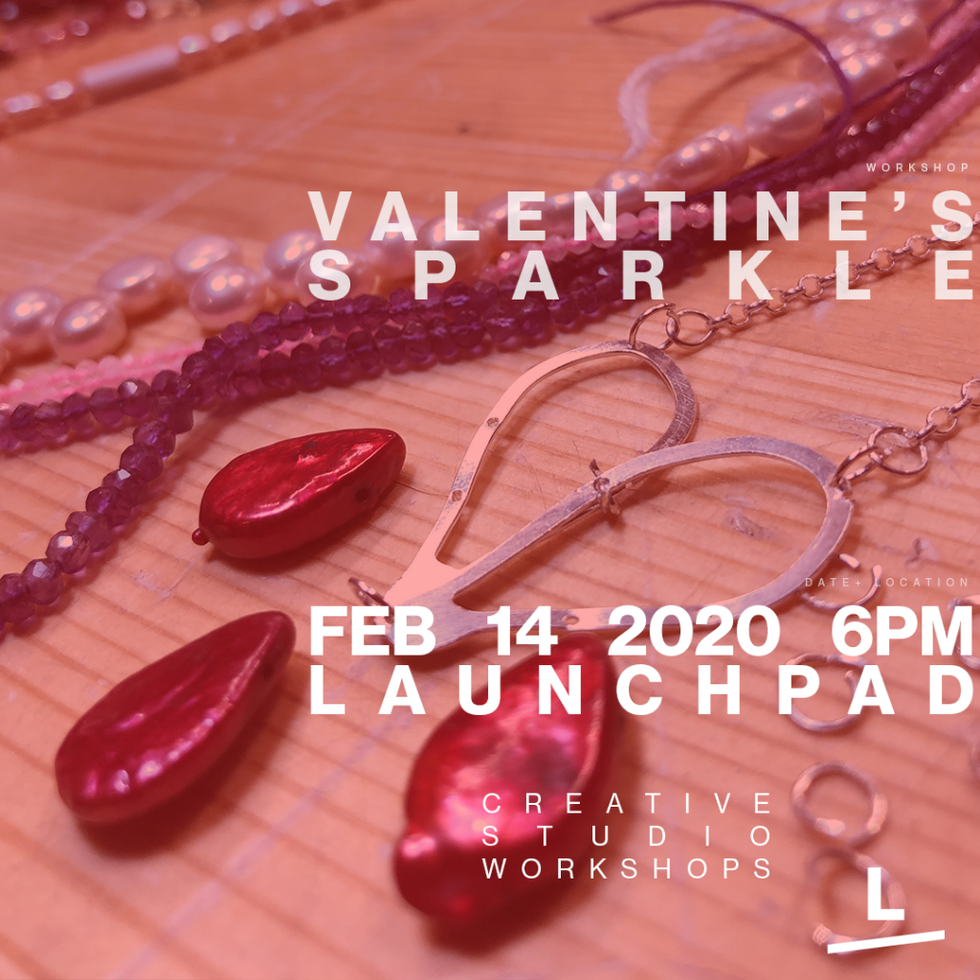 Artscape Daniels Launchpad
This Valentine's Day you can design and make a unique gift for someone special or treat yourself as you learn to plan and execute an original piece of jewellery while working with sterling silver and semi-precious gemstones. Each participant will be given a design package made up of a variation of briolette and bead gemstones. Silver chains and wire will be available to assemble the stones in original variations.
When: Friday, February 15, 6 pm to 9 pm
Where: Artscape Daniels Launchpad, 130 Queens Quay East (4th floor)
Price: $197.75
Those looking for a romantic evening out should head to The Broadview Hotel. On Valentine's Day, the boutique hotel's restaurant, The Civic, will have a five-course menu featuring fresh oysters, prawns, beet salad, a flavourful grilled striploin, and a decadent chocolate torte for dessert. With its charm and rustic flair, The Civic is the perfect place to celebrate love with your Valentine while enjoying a dinner created with care. 
When: 5 pm to 11 pm
Where: The Broadview Hotel, 106 Broadview Avenue
Price: $85 per person
This Valentine's Day, bring a date or swim solo to Deep Sea Soirée, a one-of-a-kind Valentine's event at Ripley's Aquarium. Enjoy food stations, cash bars, live music by The Digs and DJ Kyrei, plus truly unforgettable views.
When: Friday, February 14, 8 pm to 12 am
Where: 288 Bremner Boulevard
Price: $60
Bundle up and head to the historic Distillery District and enjoy all of the romantic photo-ops. Stroll through the massive red heart, take pictures of the 'Love' marquee signs, and don't forget to add your own lock to the Lovelock installation.
When: Come after dark
Where: Distillery District
Price: Admission is free
There's no love greater than the love of carbs. Get your appetites ready and spend the day of love at the 6th annual Mac and Cheese Festival. The heavenly food fest features delicious concoctions from celebrity chefs, talented cooks, and innovative entrepreneurs throughout the most romantic weekend of the year. This year's event will feature over 40 mouthwatering creations.
When: February 14 to 16
Where: Small Arms Inspection Building, 1352 Lakeshore Road East, Mississauga
Price: $16, available online
Toronto