No matter where you go in the GTA, you're bound to find an architecturally stunning public library. The freshly-renovated Wychwood Branch is the latest to join those ranks.
---
Toronto's Wychwood Branch -- situated near the corner of St Clair Avenue West and Bathurst Street -- reopened its doors this morning after a years-long closure beginning in June 2018. During that time, the branch underwent an extensive reconstruction and expansion to enhance not only the interior architecture, but also what the library can offer its patrons.
This was certainly no simple feat. The Wychwood branch has been listed on the City of Toronto's Heritage Register since 1976, and as such, any and every alteration made to the property is a result of a formal approval process with the City.
Today, the Wychwood branch boasts a brand new design by Shoalts and Zaback Architects Ltd., a Kingston-based firm known for its work on libraries and heritage properties. The space now includes a new addition, a mezzanine sub-floor, a spiral staircase, study booths, an early literacy centre, new carpeting, additional bathrooms, and a barrier-free layout to improve accessibility. The square footage of the space has been expanded from 6,381 sq. ft to 17,000 sq. ft, with an additional 9,000 sq. ft dedicated to the public service area.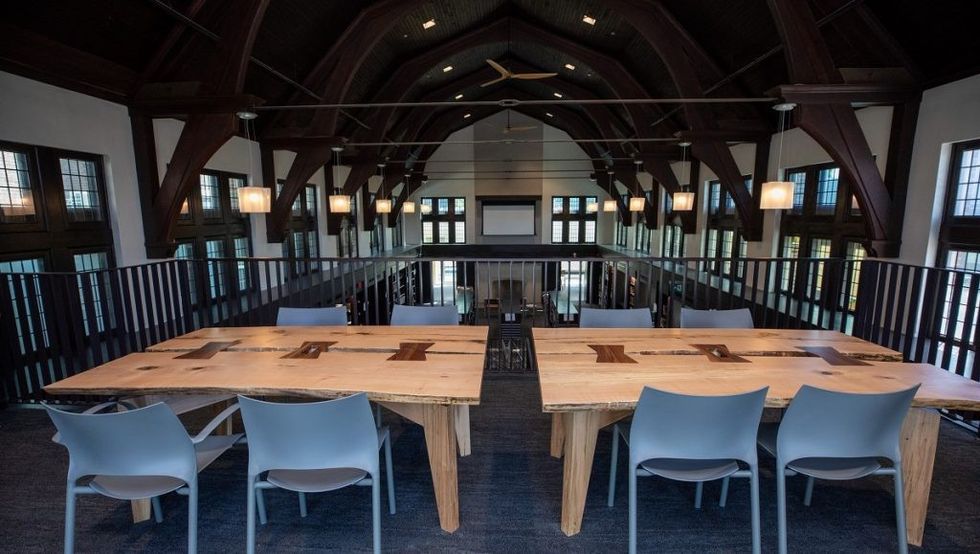 Toronto Public Library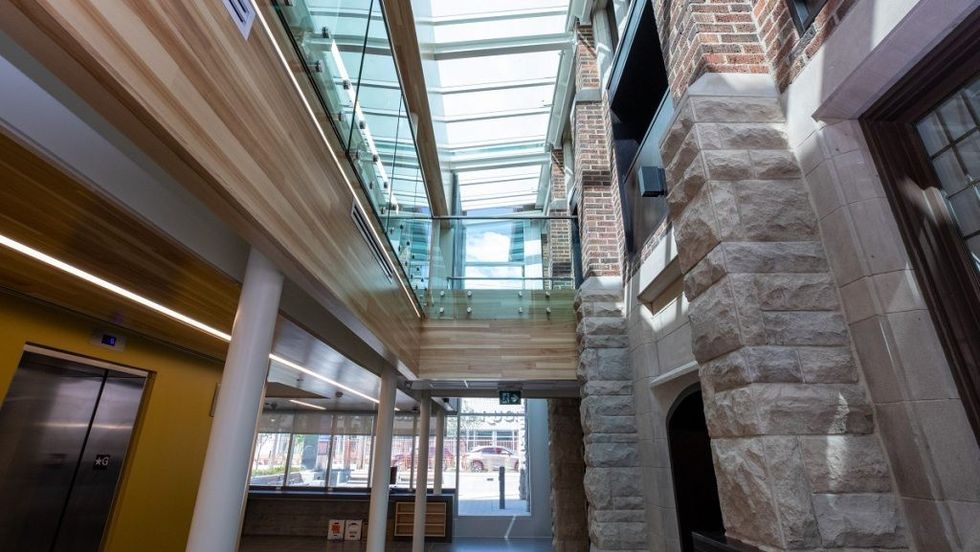 Toronto Public Library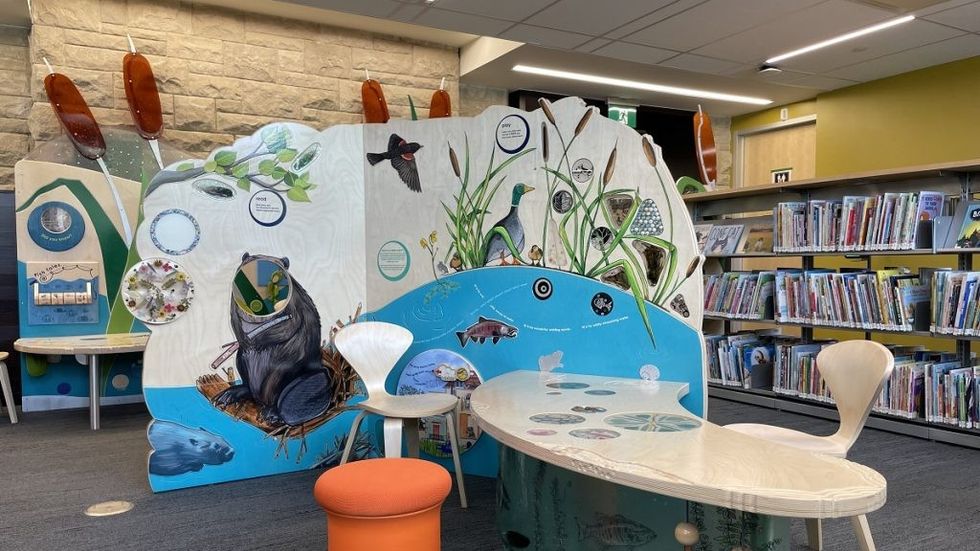 Toronto Public Library
The building's outdoor amenity space has been improved in an effort to connect the library to the surrounding community and revitalize the streetscape. It's been outfitted with a new seating area and an exterior shed to be used by the Wells Hill Lawn Bowling Club.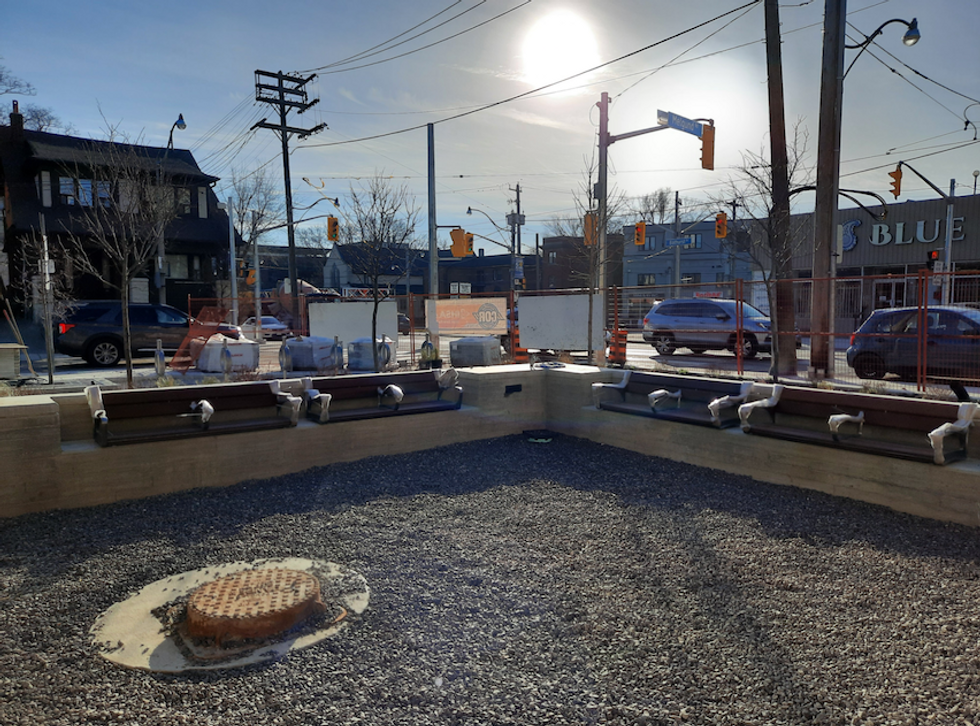 Wychwood Library
But some of the best parts of the renovation are what was left untouched. Vaulted ceilings, exposed timber beams, exposed brick, gridded windows, and a fireplace remain intact -- a nod to the historical significance of the property.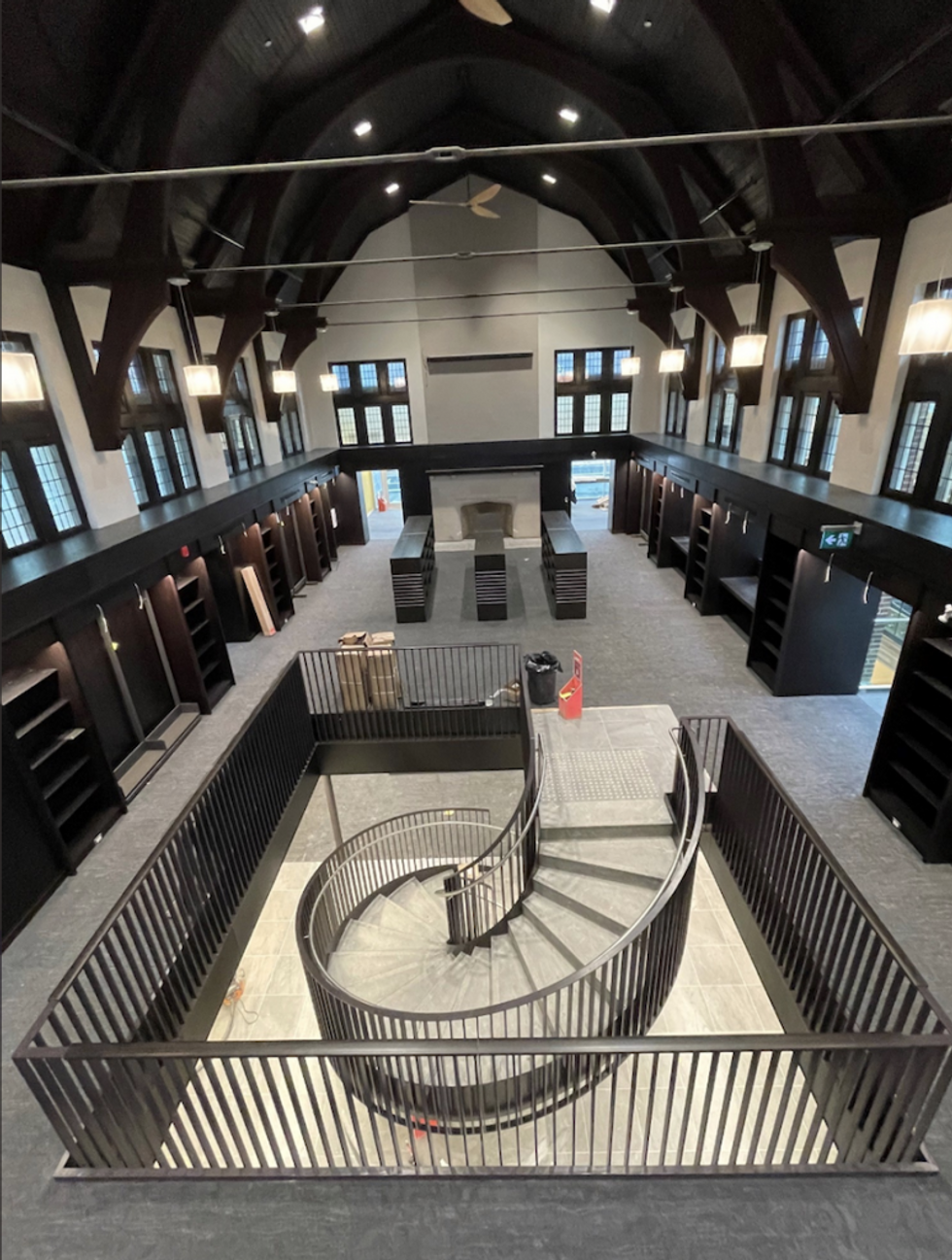 Wychwood Library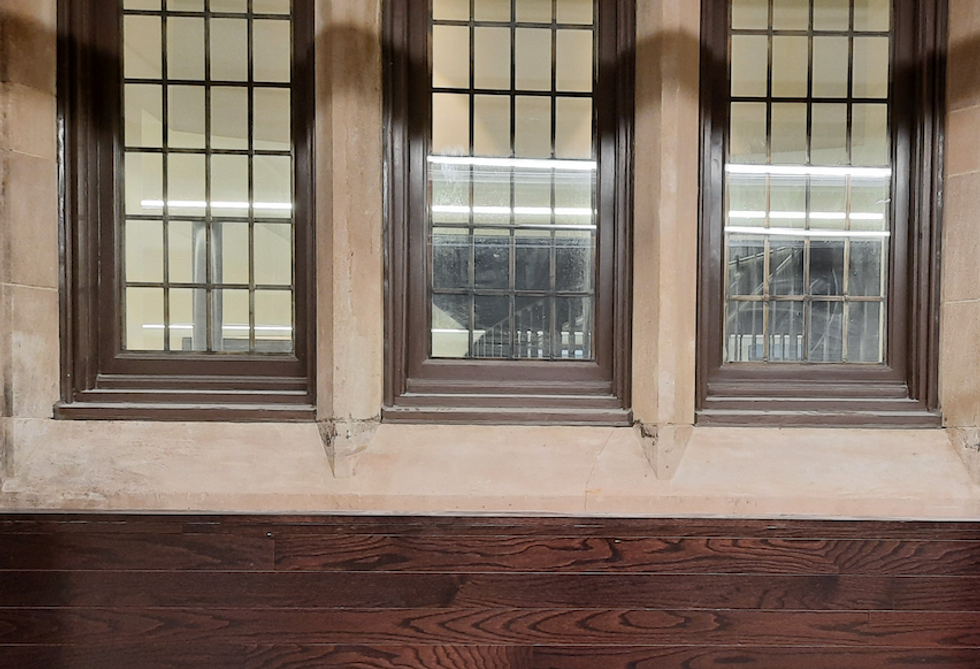 Wychwood Library
The Wychwood Library is one of Toronto's oldest. It was first opened in the fall of 1916 and was listed on the Toronto Historical Board's Inventory of Heritage Properties in 1976. In 1978, the library was renovated by award-winning Toronto architect Phillip H. Carter. In 1992, the branch was outfitted with barrier-free access improvements, and in 1995, the branch was retrofitted by Robin Tharin Architects. Finally, in 2014, community consultations kicked off for this most recent renovation.
As of today, the Wychwood branch is officially open to the public, and reopening activities are kicking off now!
Community