---
If you're in the market for a soul-soothing seaside home that's complete with every modern luxury, Foster Martin could just be the breezy option you've been waiting for.
In fact, if you're not already in British Columbia and you're seeking an inspiring change of scenery, it could even be worth moving across the country for.
Set in the stunning heart of White Rock, BC, the celebrated development from Landmark Premiere will transform the skyline of the picture-perfect beachside community. With breathtaking views of the Pacific Ocean and the surrounding mountains, Foster Martin is a coveted address for those seeking luxury, convenience, and a vibrant lifestyle -- one that fuses peaceful seaside living with a fresh urban vibe.
Imagine: sipping your morning coffee as you watch the ocean disappear into the towering mountains, working remotely from a sun-drenched and open-concept kitchen, grabbing fresh groceries for lunch from a slew of local vendors, and ending the day with a spa-worthy steam before walking to a nearby seafood restaurant for dinner. (Do we have your attention yet? We think yes.)
The project's latest addition to launch is The Landmark at Foster Martin. This highly anticipated concluding tower follows the successful launch of the development's buzzed-about first two towers, which are equally easy on the eyes. Seven years in the making, the development celebrated its completion in April 2022, with a vertical ribbon cutting that showcased its signature curvy balconies.
Designed by award-winning architectural firm IBI Group, the view-filled building is designed to evoke the harmonious undulations of the endless sea. Staggered like a series of waves lapping the shore, each tower encapsulates the essence of sophisticated seaside living, with a fluid design inspired by the organic movement of the ocean. It's the type of design that invites more than a passing glance.
Refreshingly, the dynamic build-form and public realm expressions of these towers have been designed to integrate with and complement the surrounding seaside community -- not distract from it.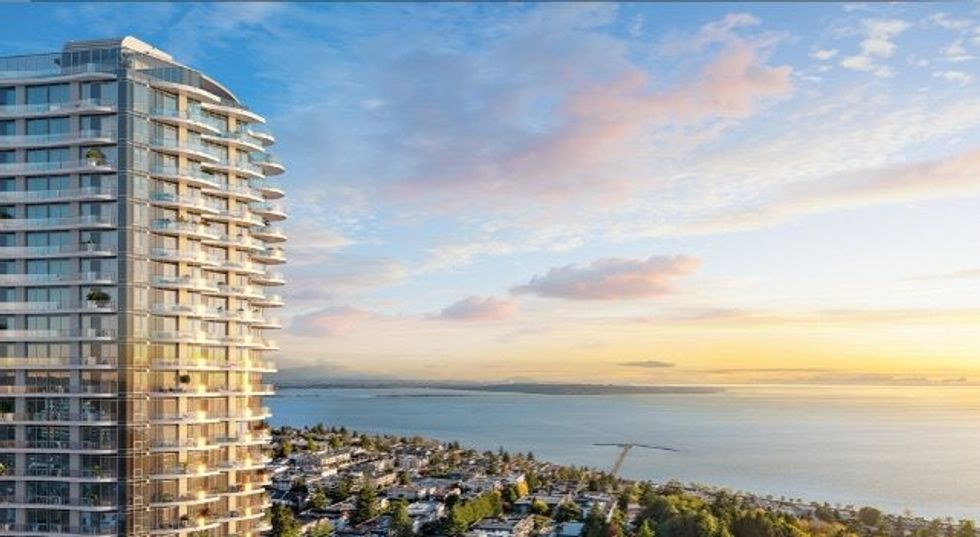 The Landmark
Accommodating a variety of lifestyles, the limited and award-winning collection of seaside homes at The Landmark features one, two, and three bedroom units, which range from 770 to 1950 sq. ft. It will house a total of 128 units that range in price, starting at $700,000. 
No matter which size or bedroom count you select, perks include thoughtfully curated floor plans, expansive seaside views, ample windows, and a deluxe, top-of-the-line Miele appliance package. Residents can choose between a dark or light colour scheme to suit their personal tastes. The designer interiors will be complemented with engineered hardwood flooring, plus high-end stone and tile in each home.
Notably, each uniquely shaped, curvy balcony offers soul-soothing sunset or sunrise views over the sea, inviting residents to begin or end their day on a scenic and peaceful note (with a hot cup of coffee or snifter of scotch in hand, no less).
Residents will also have access to the Foster Martin Shore Club, which includes over 10,000 sq. ft of top-of-the-line amenities. Of course, The Landmark residents will enjoy a comprehensive suite of wellness-focused amenities right at home too, including an indoor and outdoor swimming pool with a sundeck, an outdoor hot tub, a steam room and sauna, a gym and yoga studio, a games room, a social lounge, and a carwash station. 
Shining on the location front -- and removing the need for a car from the equation -- the Landmark is located at the new town centre of White Rock, and is a five-minute walk to a vibrant selection of shops, restaurants, parks, and schools. But residents won't even have to leave home for all of the essentials: the building will house a pharmacy, dental clinic, chiropractor, daycare, doctor, massage therapist, notary public, accountant, and an Italian pizza shop. There will also be four additional commercial units on the ground floor.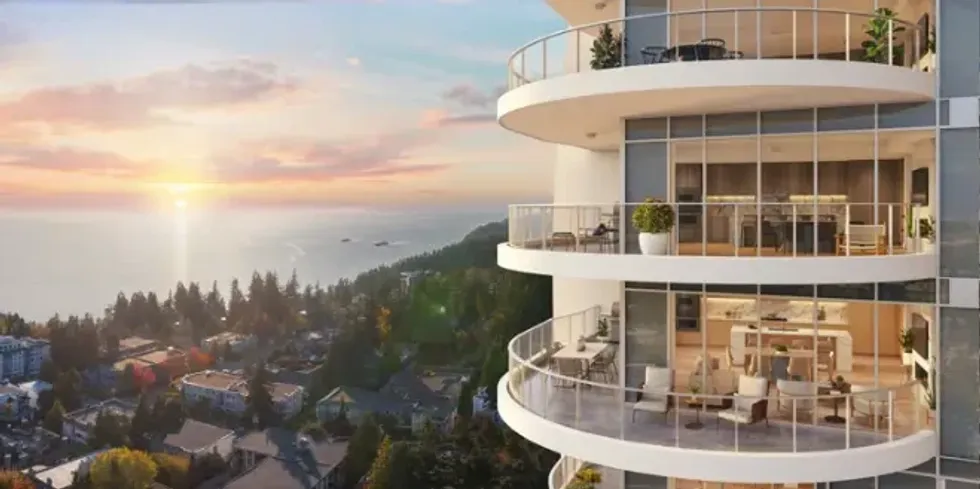 The Landmark
With its impeccable seaside living offering, Foster Martin has been recognized via a slew of awards, including three 2021 Georgie Awards, two 2023 HAVAN Awards, and, most recently, two 2023 Georgie Awards: Best Multi-Family Mid/High Rise Development, and Best Multi-Family Kitchen.  
While the development will appeal to a diverse array of residents -- it's a perfect fit first-time homebuyers, upsizers, empty nesters, downsizers alike -- they'll all have one thing in common: a love for the endless sea and starting their day beside it (in style).
Register now for priority access to The Landmark at Foster Martin.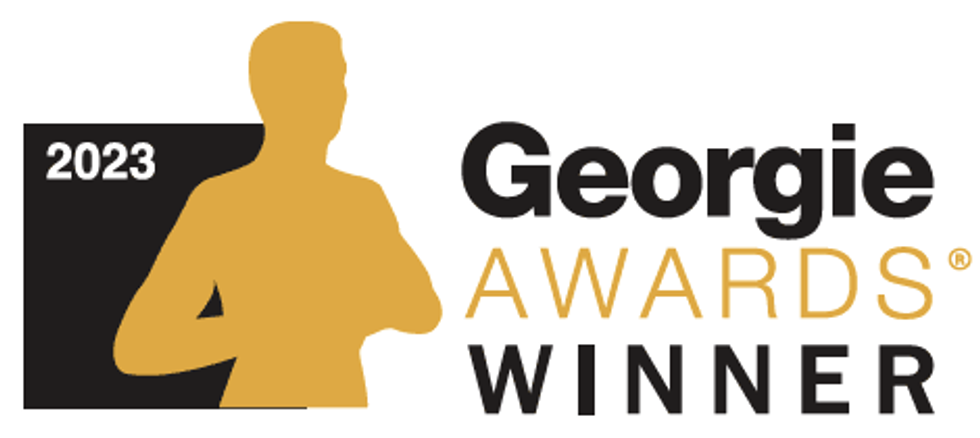 ---
This article was produced in partnership with STOREYS Custom Studio.
Future Developments