The corner of Marlborough Avenue and Yonge Street could see the addition of a luxurious residential tower in Toronto's Summerhill neighbourhood.
Developed by Devron and Constantine, the proposed 13-storey tower will offer a limited collection of 66 residential units of varying sizes, with an average unit size of roughly 2,250 square feet.
---
If approved, the project would take over the site of 1140 Yonge Street, which originally housed the showroom for the Pierce-Arrow luxury automobile which was constructed in 1930. Today, the site is currently occupied by Staples Business Depot and a surface parking lot.
READ: 28-Storey Residential Complex Proposed to Rise Near St. Clair West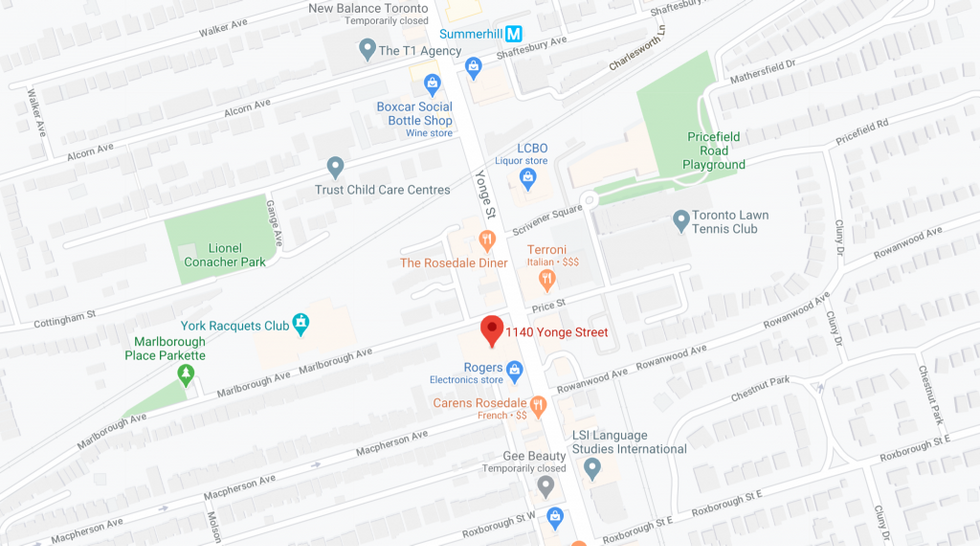 Designed by Toronto-based Audax, the residential component of the project would house of 11 1-bedroom units, 43 2-bedroom units, and 12 3-bedroom units.
"This speaks to the fact that we are trying to create a building with larger, liveable units for a range of household and family sizes," reads the project's website.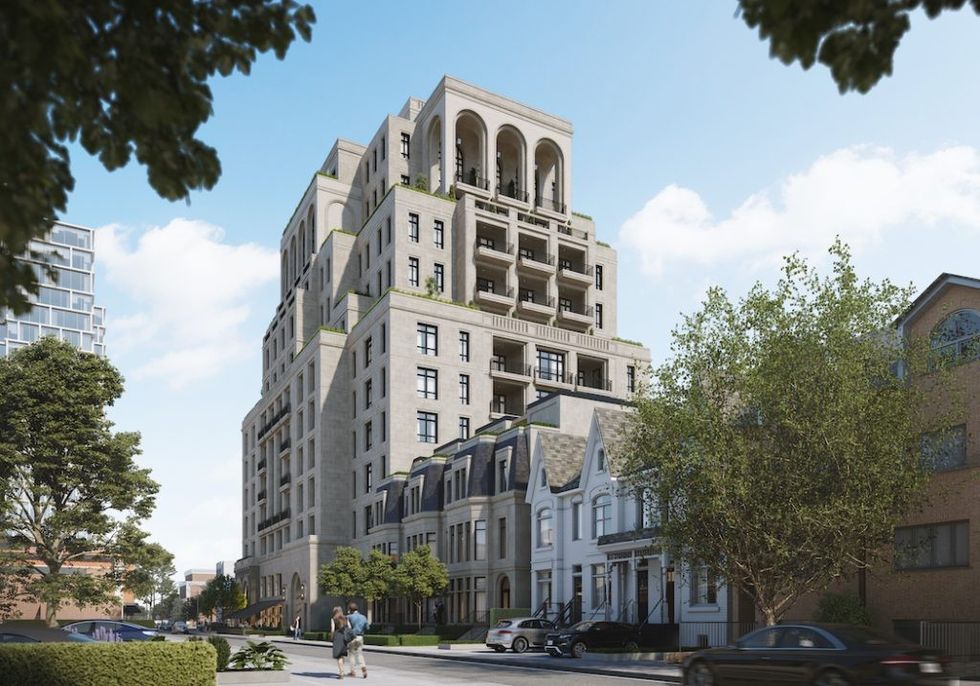 Rendering courtesy of Devron
The mixed-use building would also feature roughly 14,000 square feet of high-quality commercial retail space, spread across the first and second floors, within the existing heritage building that's located at the site, fronting Yonge Street and the eastern portion of Marlborough Avenue. As per the project's website, this space might include a restaurant and a couple of smaller retail storefronts.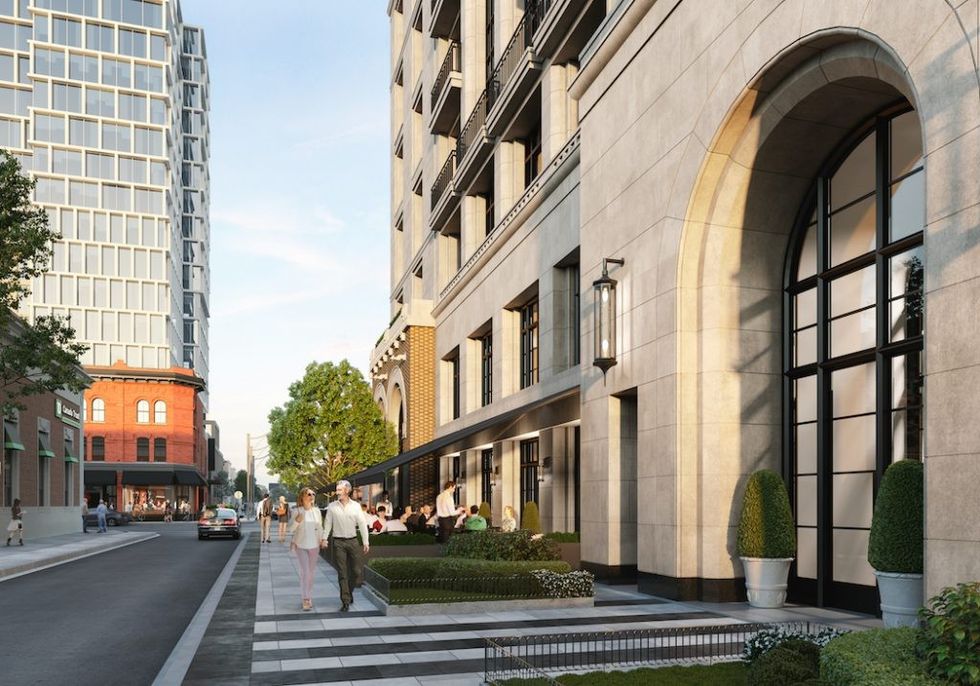 Rendering courtesy of Devron
If approved, the proposed tower will be built on top of a heritage building that's currently at the site with the architects set to repair the building's original façade along Yonge Street and part of Marlborough, including rebuilding the cornice line that was removed during the 1960s.
Additional work to restore the existing heritage features includes working with local artisans to restore and, where necessary, replace the existing grotesque, which can be seen on the exterior of the current building.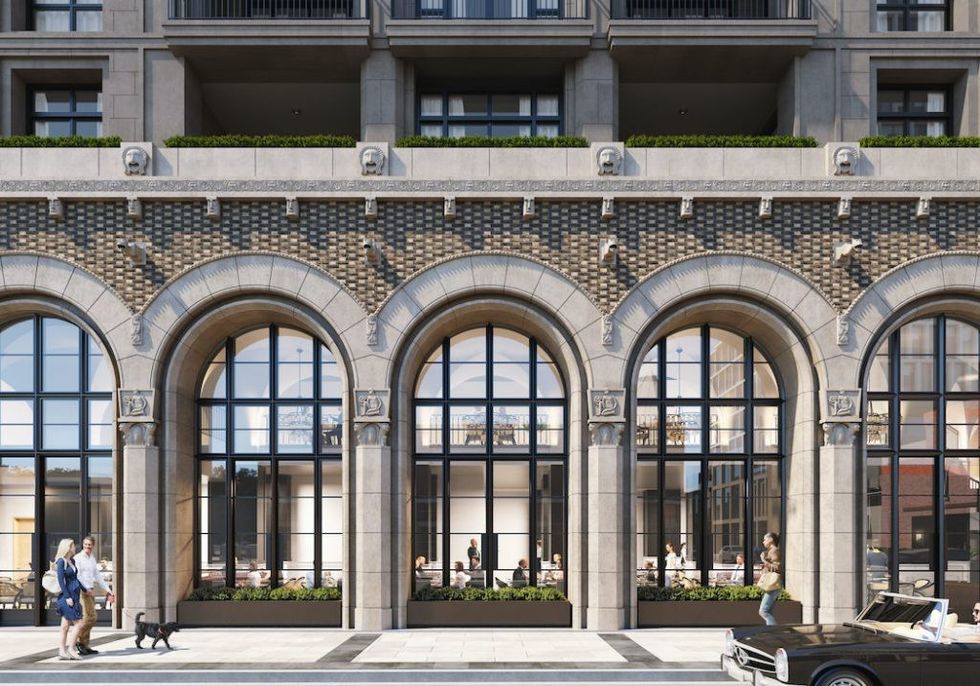 Rendering courtesy of Devron
The proposed project would also carry the "classical rhythm" of the existing structure through the massing and proportions of the building's design, while also reopening the high, arched windows of the former Pierce-Arrow showroom to the street.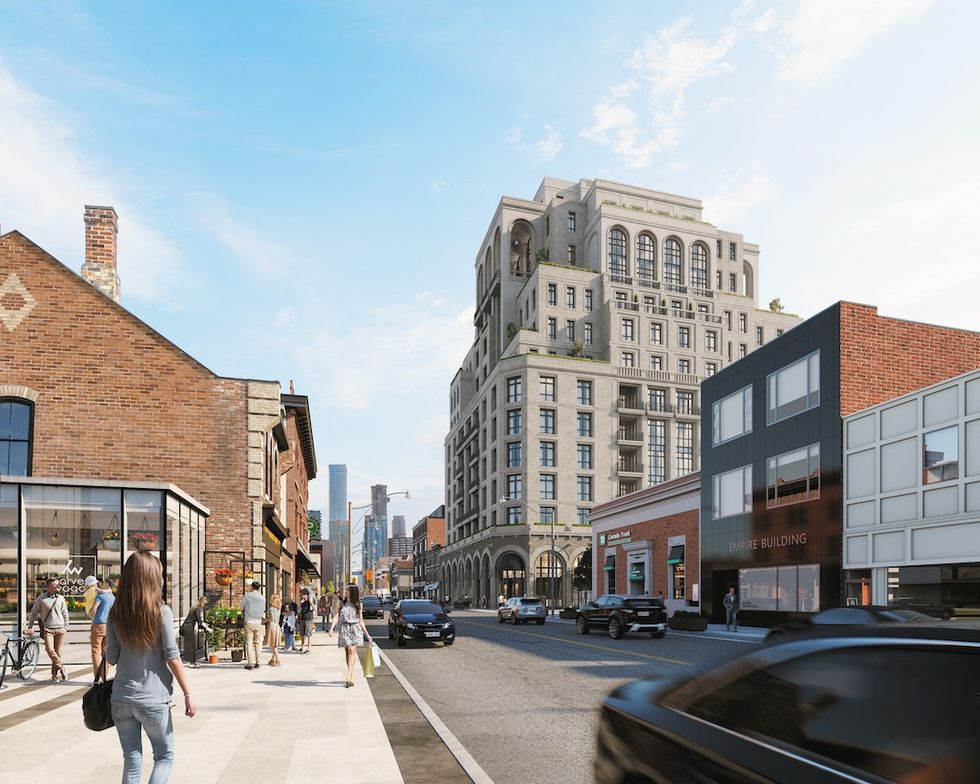 Rendering courtesy of Devron
The developers purchased the Staples site at 1140 Yonge for $52 million in 2018 and have since gone through pre-application meetings with City staff, held public consultations, met with local BIAs, councillors, residents' associations, and are set to submit the first planning application this summer.
Future Developments