Your typical vacation may have been put on the back burner this year, but there's still time to get your fill of a tasteful summer experience... with a Muskoka point of view.
For rent in Ontario's upscale cottage country is this Beaumaris cottage; the space would be fit for Jackie O, and it's poised to help you close out summer with the decadence you deserve.
---
Perfectly positioned on the lakefront, Point of View basks in all-day sunlight while simultaneously providing guests with ultimate privacy. It's a duo that, combined, create a prime northern escape. The water's edge is framed by gentle sloping granite and towering pines, which will help you forget you're within three-hours of downtown Toronto.
The gorgeous place, so close, yet (feeling) so far away, is available for seven-day-minimum stays from $32,492.
READ: Listed: Live Large at this Spectacular Lake of Bays Lodge
Gorgeous perennial gardens provide tangible evidence that attention to detail has been a key component in creating this impeccable getaway. Unsurpassed, custom craftsmanship spans the 4,200 square feet of the lakefront home, which is furnished with cushy furniture and luxe bedding that'll have you convinced you're vacationing on Cloud Nine.
'Olde' Muskoka character oozes from the home's siding, while the charm of the space's decor invites you to slip on some delicate gloves for afternoon tea. The gourmet kitchen, equipped with dishes, utensils, and tools, means such a teatime would be a breeze. And the Muskoka room overlooking the water? An ideal setting for the 3 pm affair.
Take note of the cottage's elegant dining area, five bedrooms, and four-and-a-half baths, and you'll realize it's not just you that's invited to come stay the rest of summer away, but your friends and family too. If the crowd really starts to grow, the property's two-slip, two-storey boathouse includes additional accommodation above; it's a lake house in and of itself, providing those who slumber there an unmatched, on-the-water experience.
And speaking of the water, where activities are concerned, full-indulgence in summer fun is encouraged. Swimming, kayaking, and freshwater fishing are all on deck, and you can't even call it a vacation if you don't opt for a sail or tube trip over the Muskoka waters. A marina and numerous restaurants are nearby for your convenience and, as the days grow cooler, you'll be graced with the glory of autumn foliage speckled across the property's dense shield of trees.
Whether you pack your hiking shoes with plans to take on the natural landscape in full, or you stick with a bathing suit and bare feet for long days on the sun-soaked deck, this property is serving up major appeal. From our point of view, you'll be hard-pressed to find a place more pristine than this one from which to bid summer a proper farewell.
EXTERIOR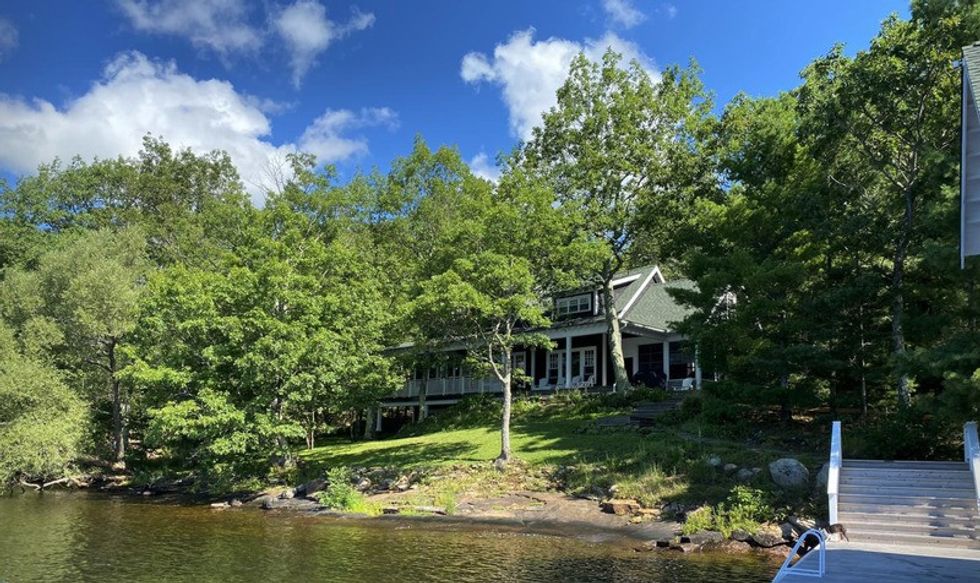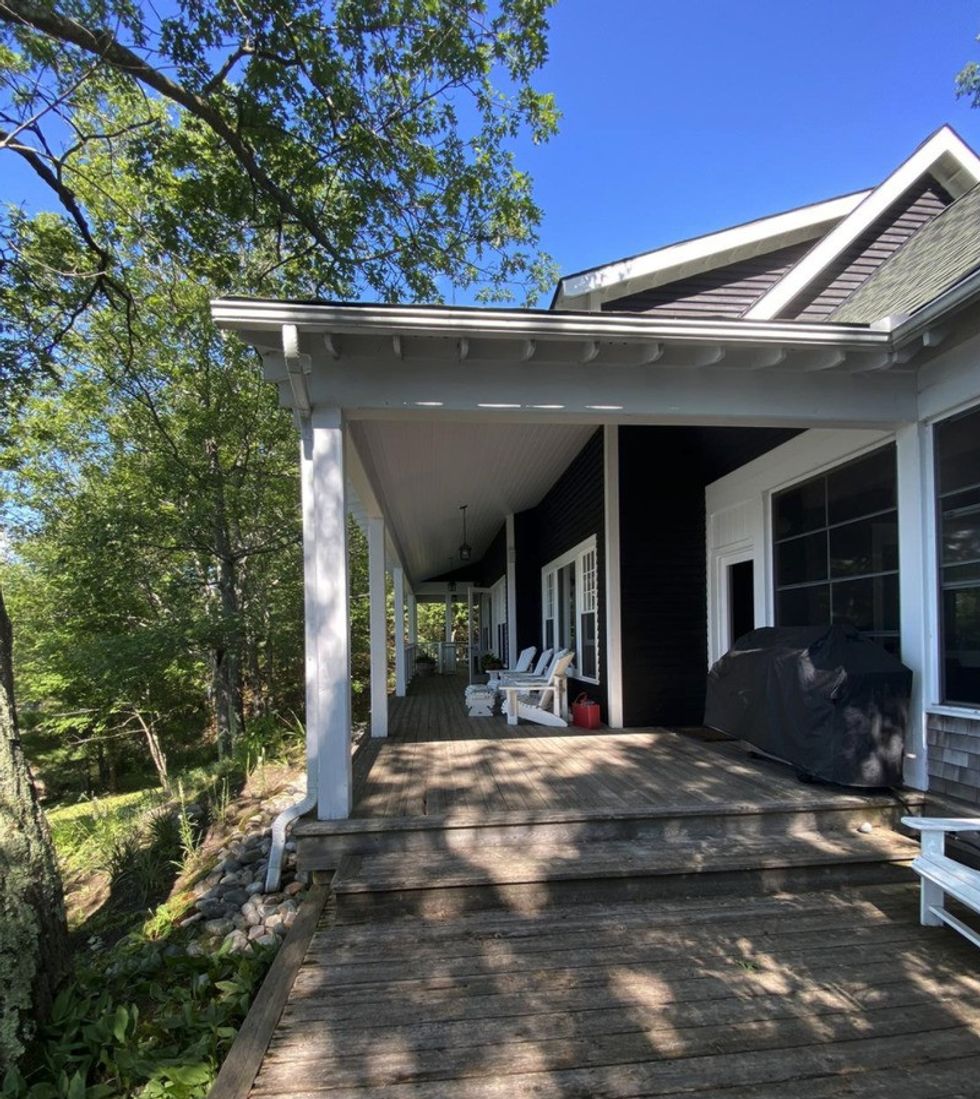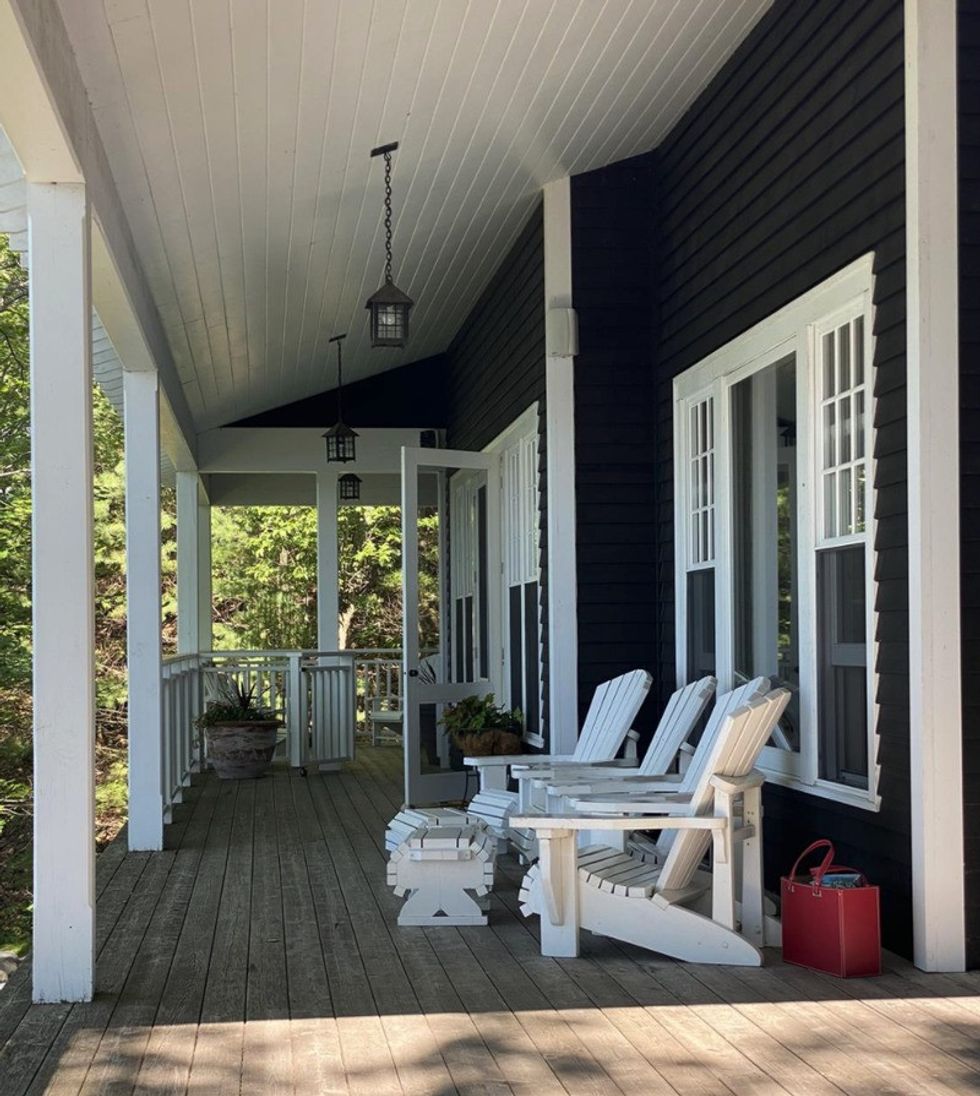 LIVING AND LOUNGE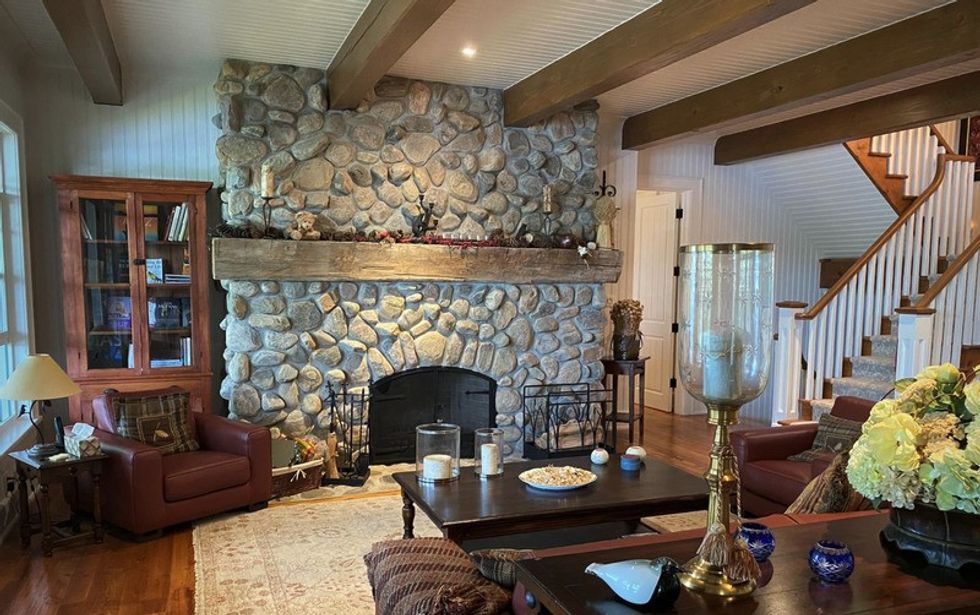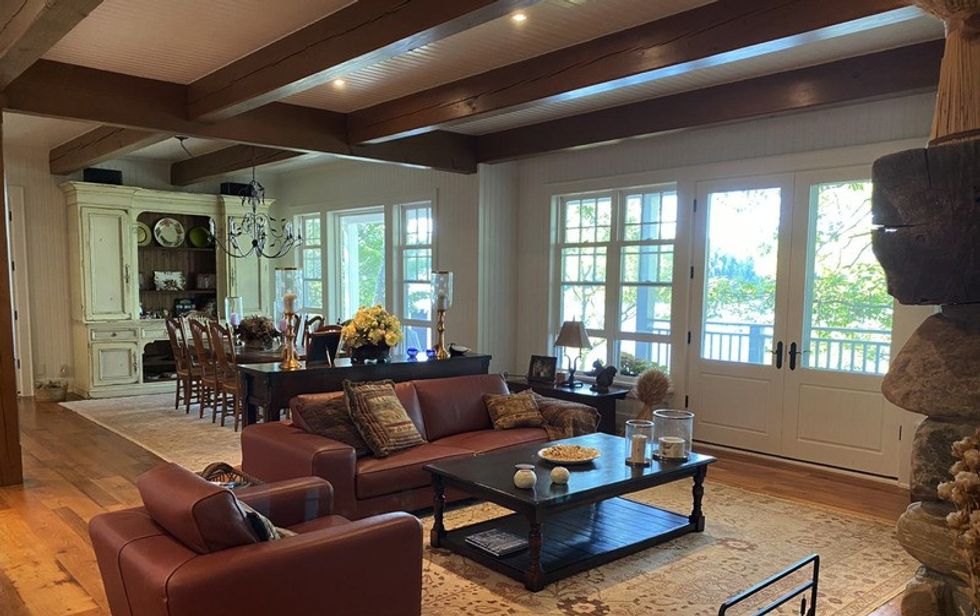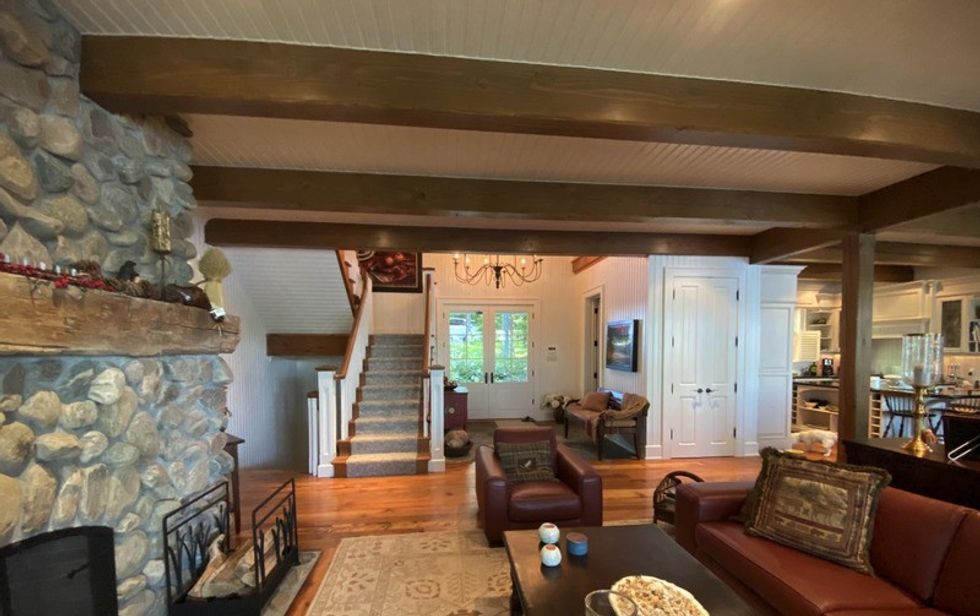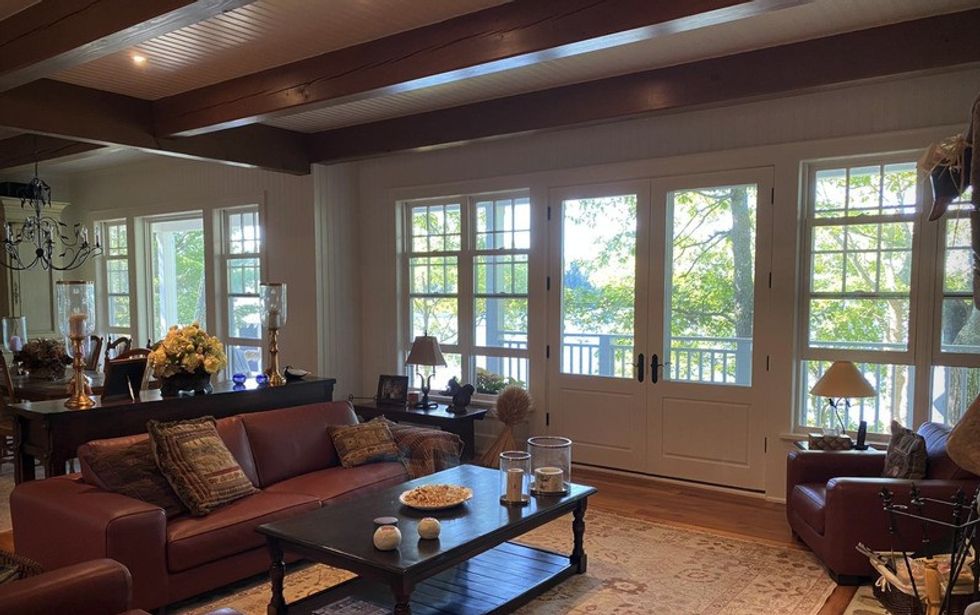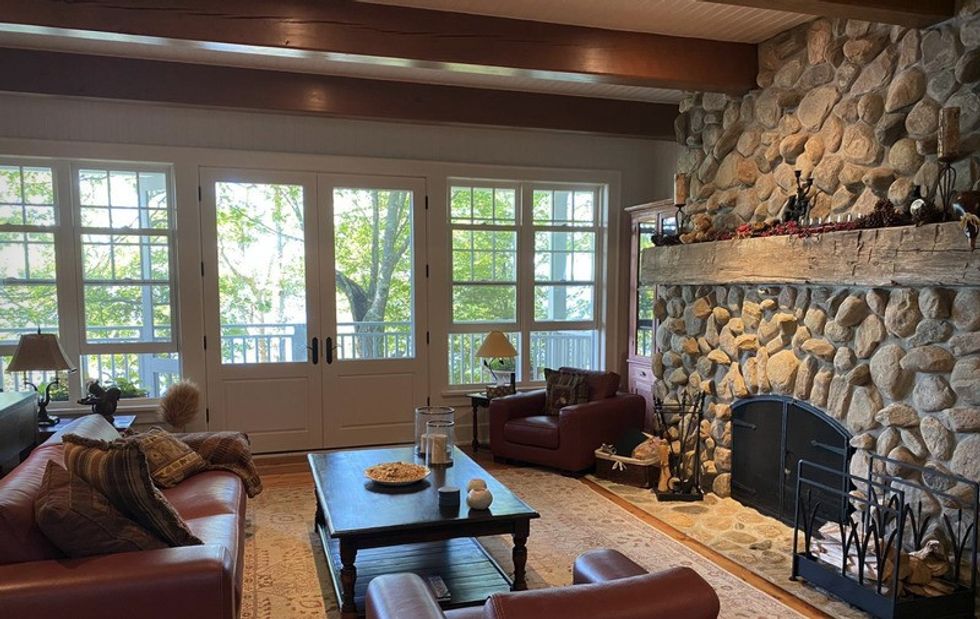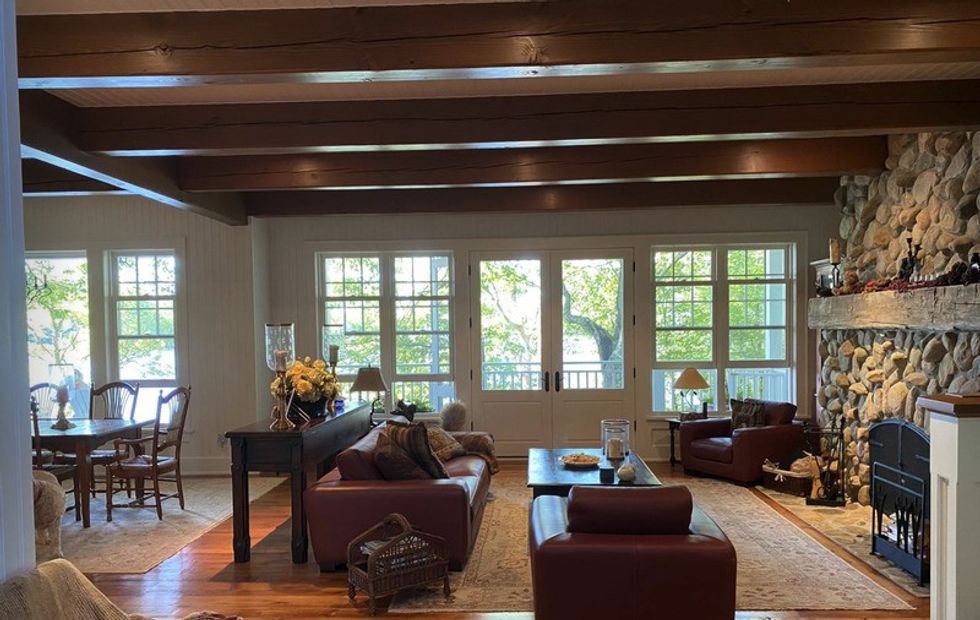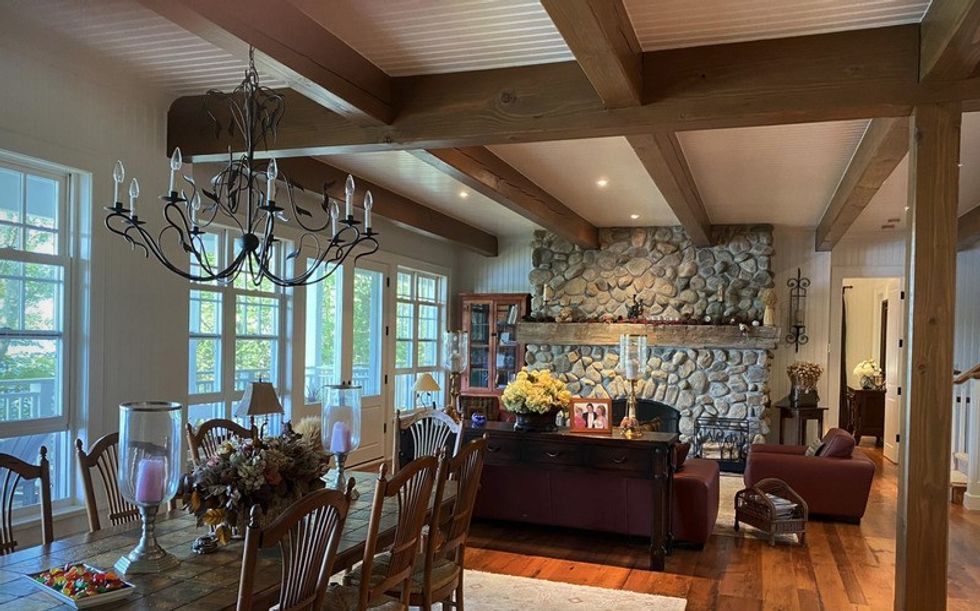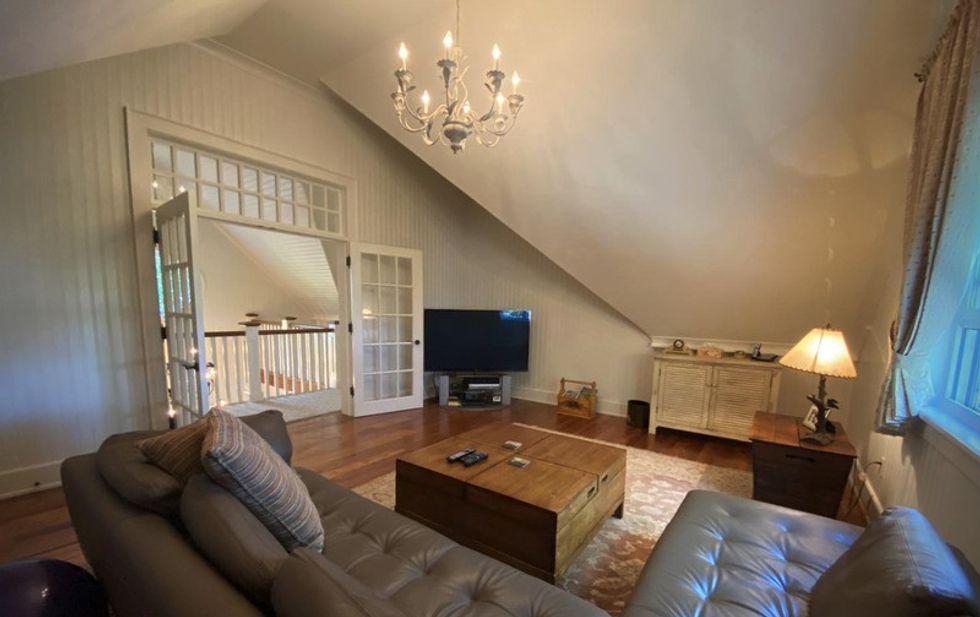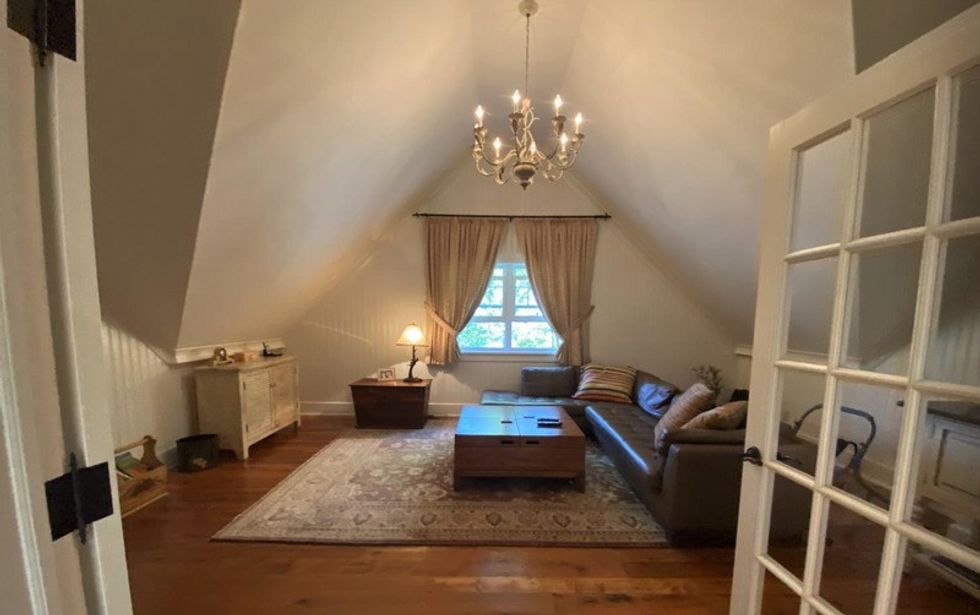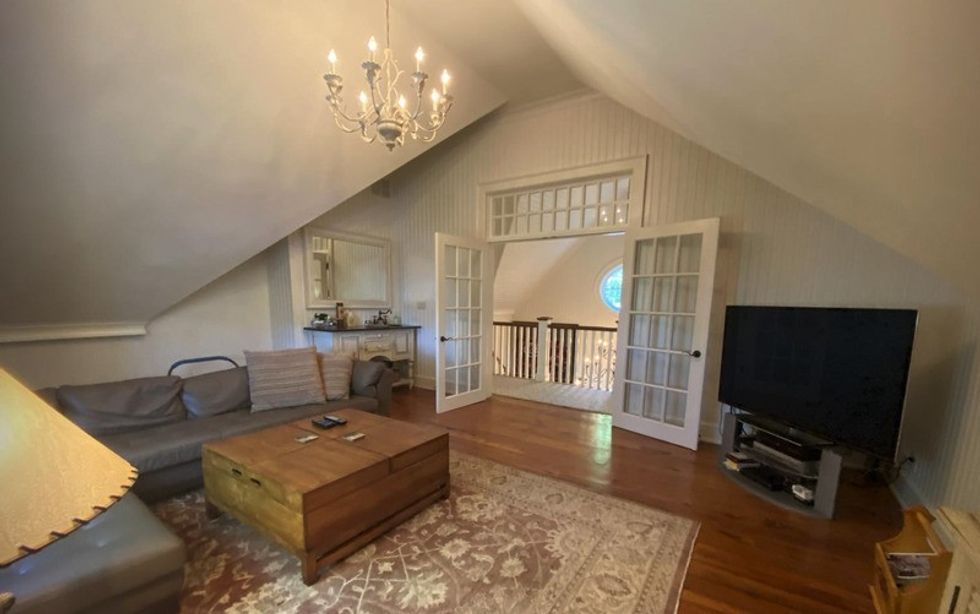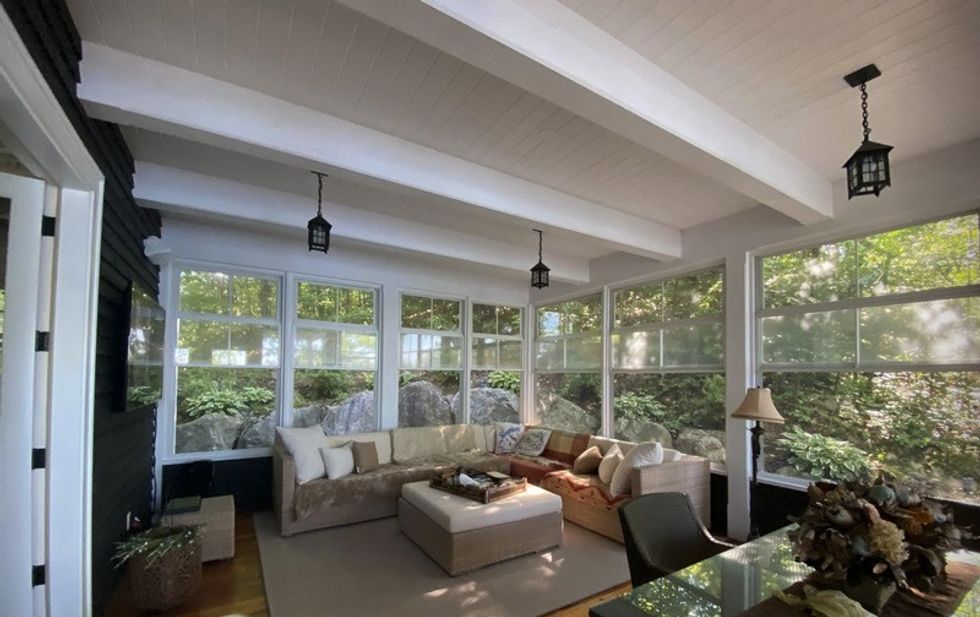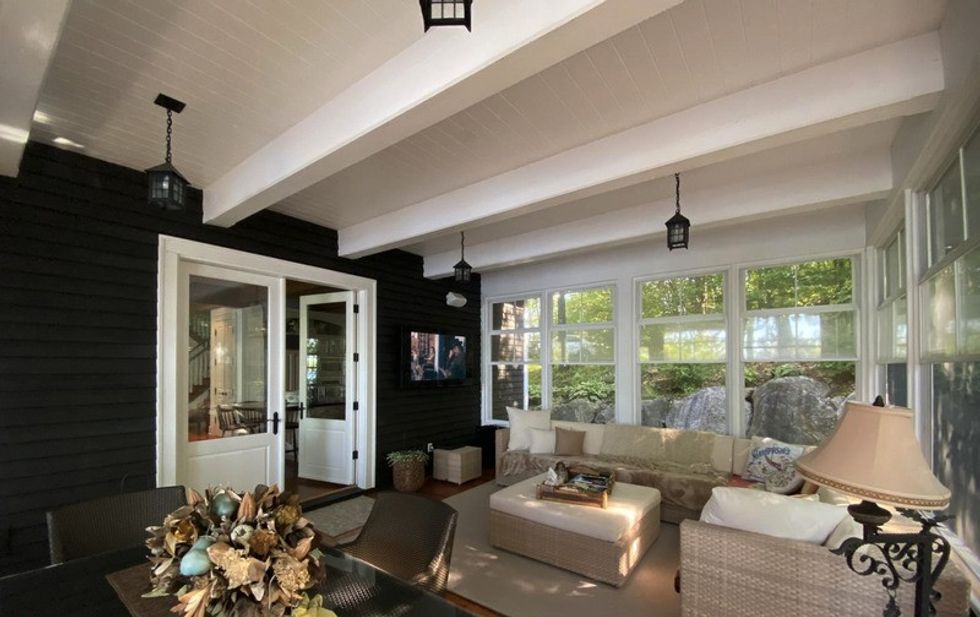 KITCHEN AND DINING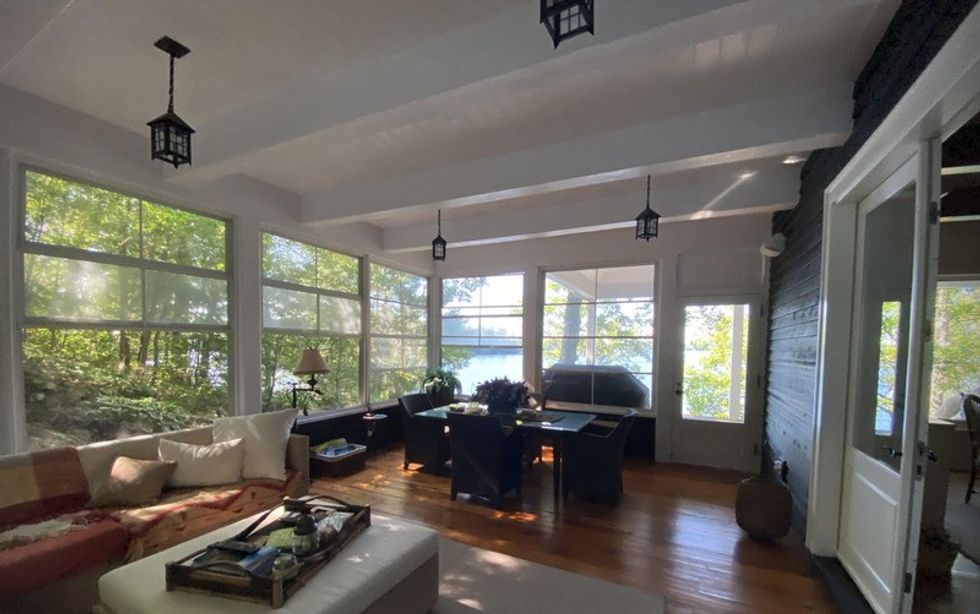 BEDROOMS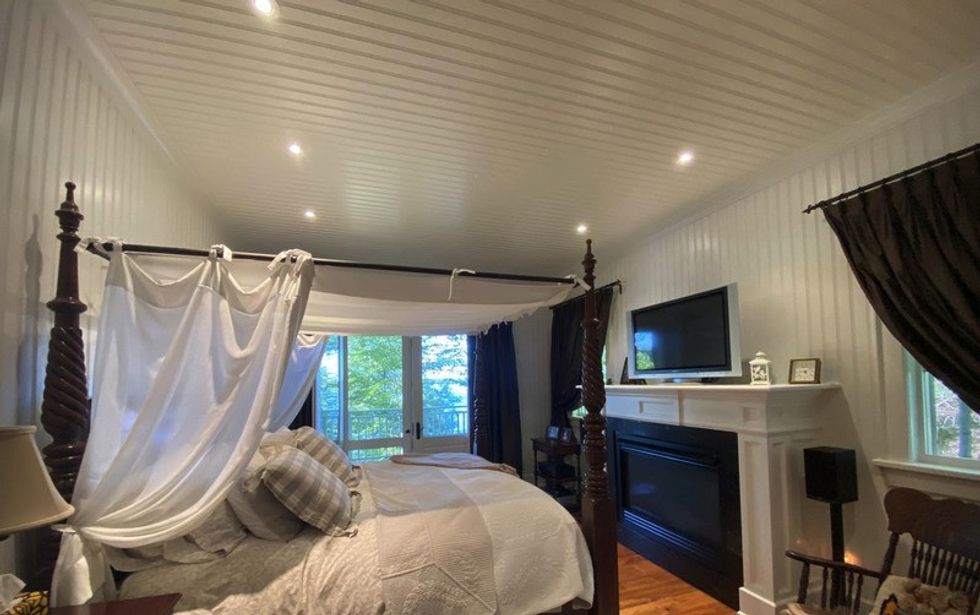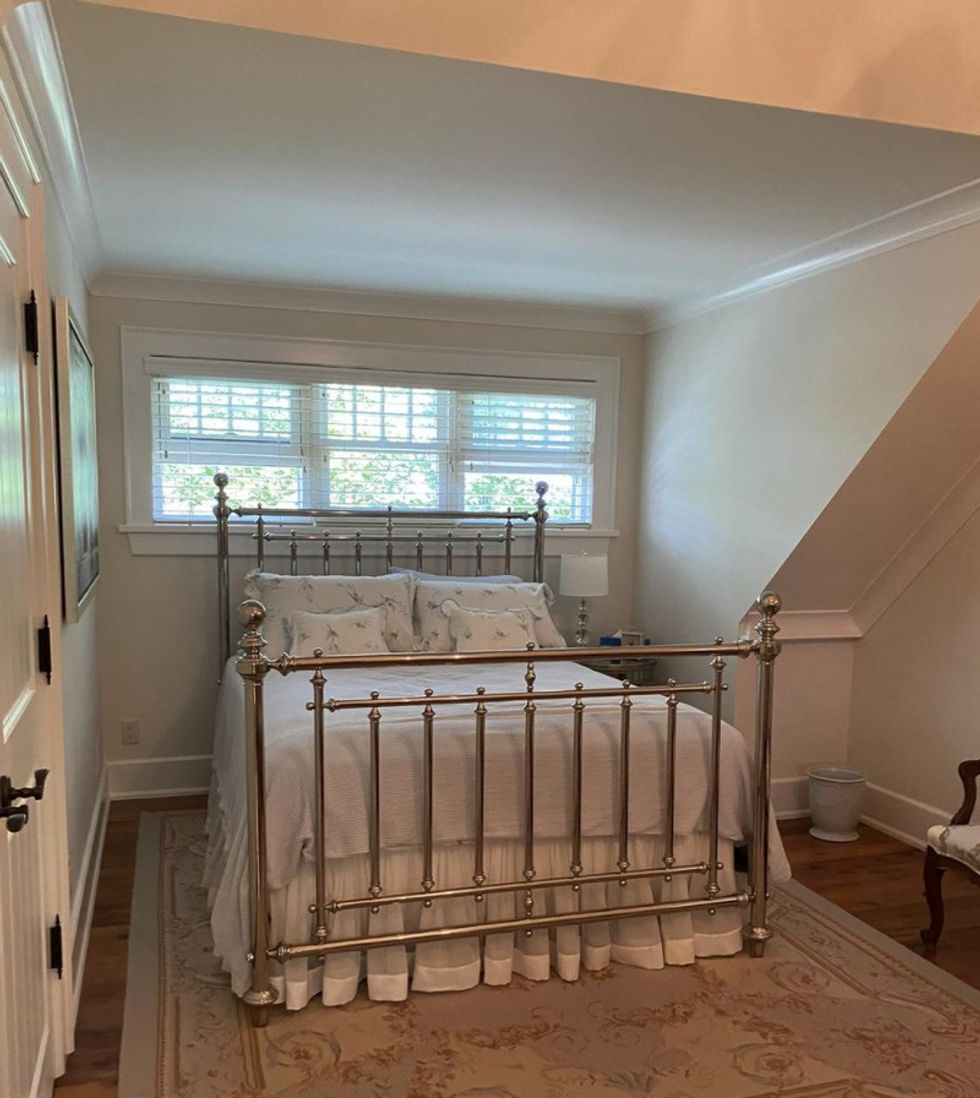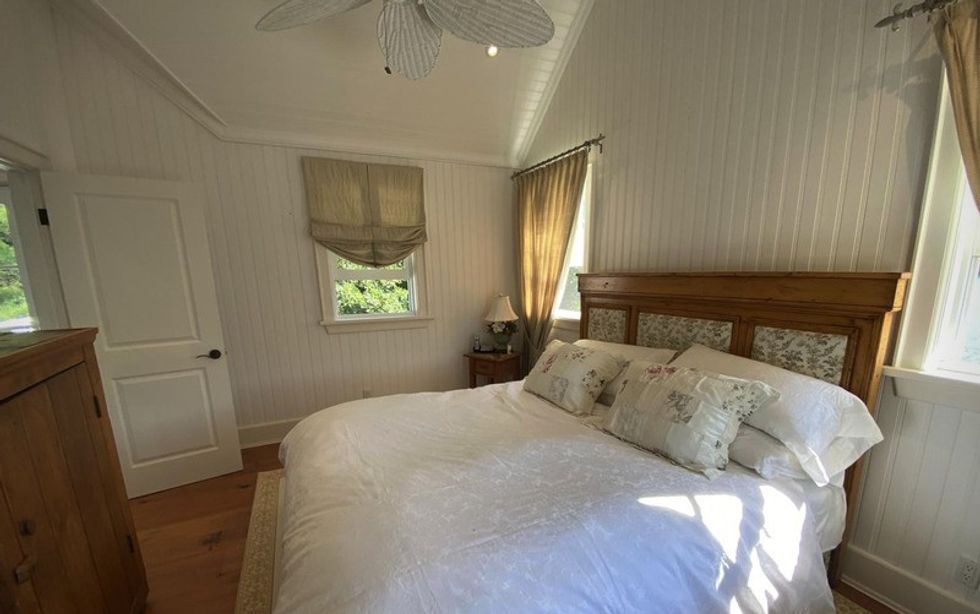 WORK AND WORKOUT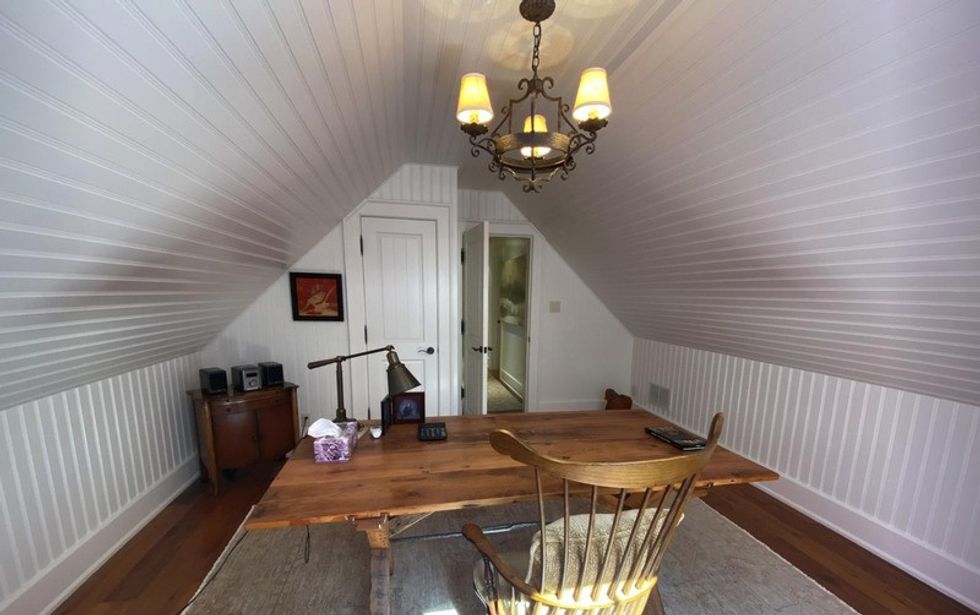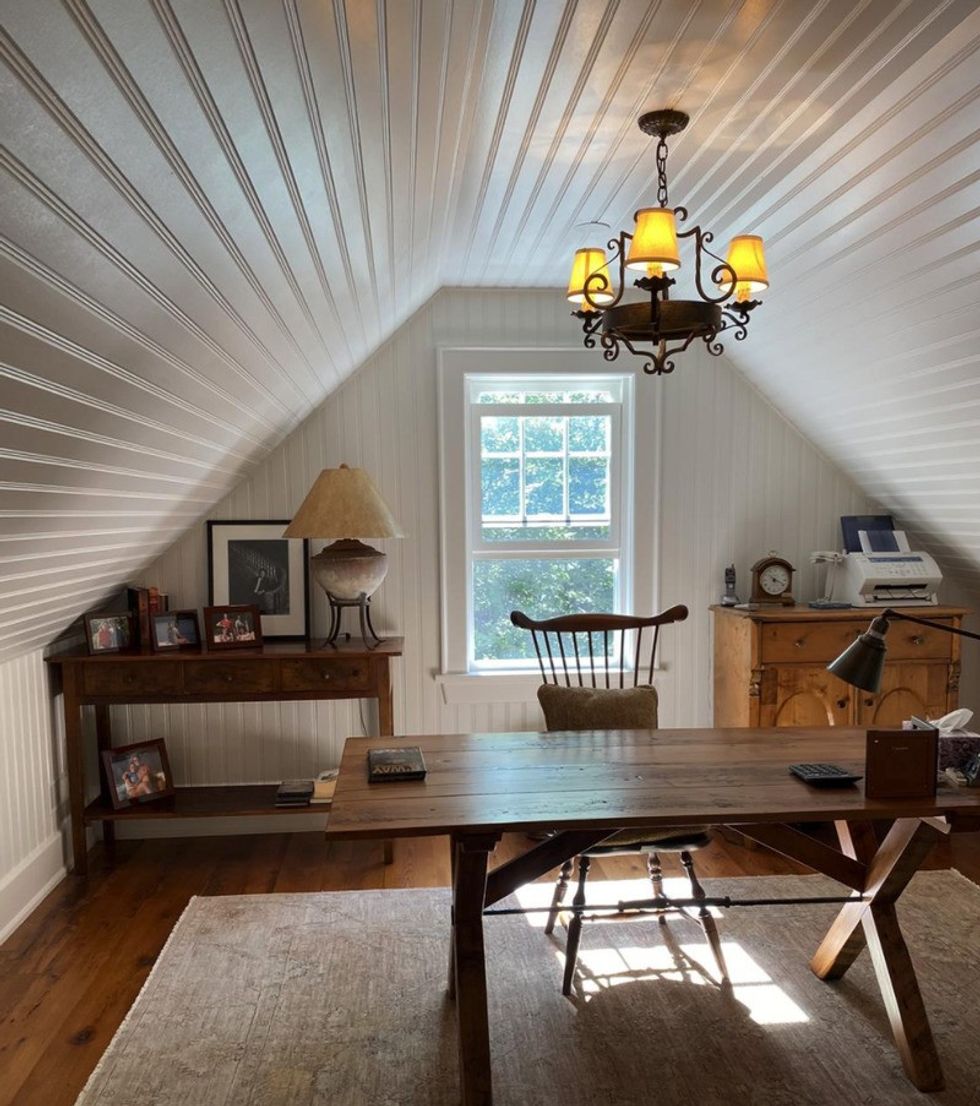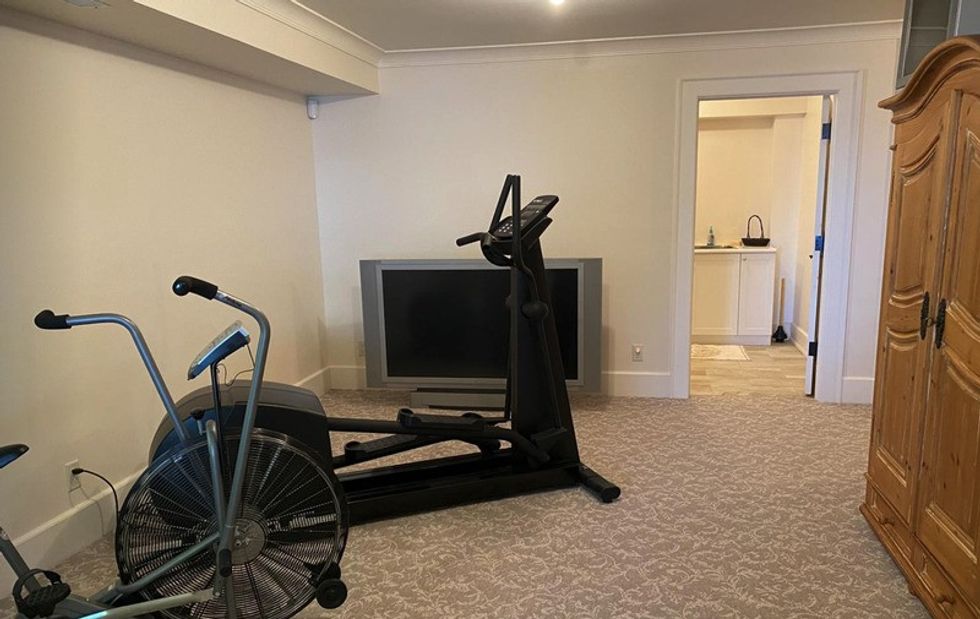 BATHROOMS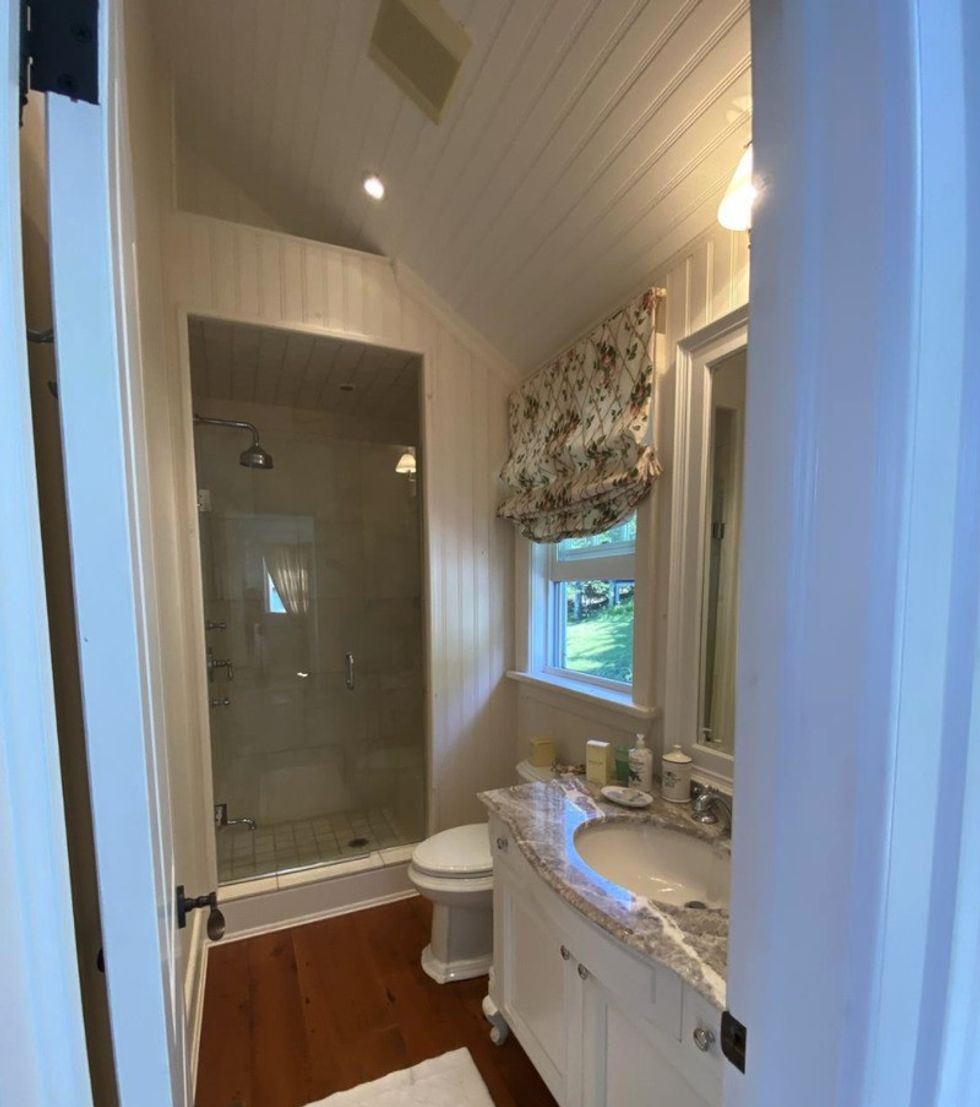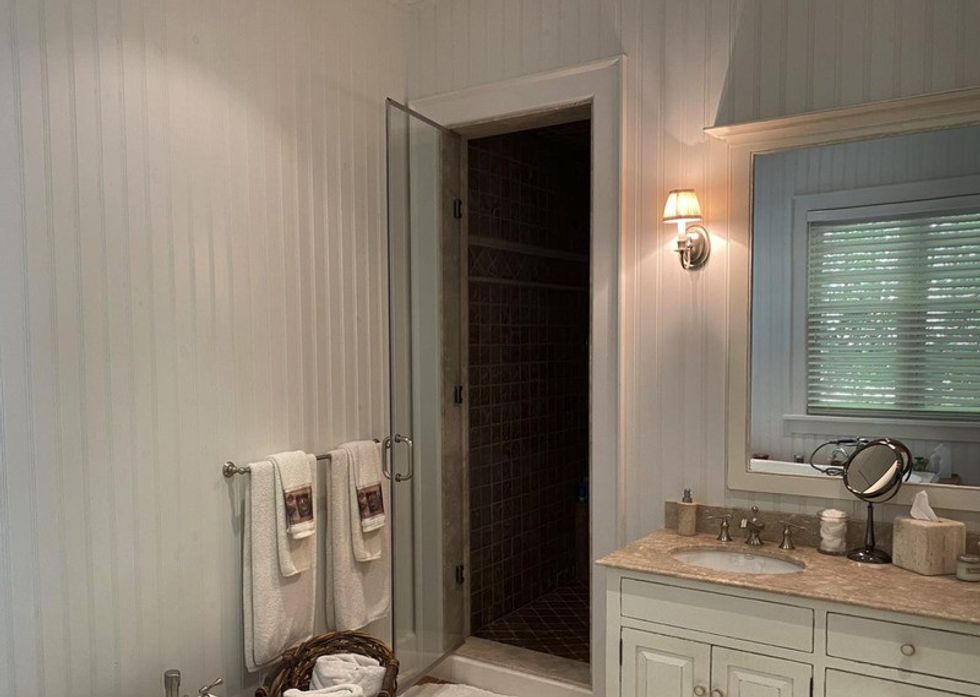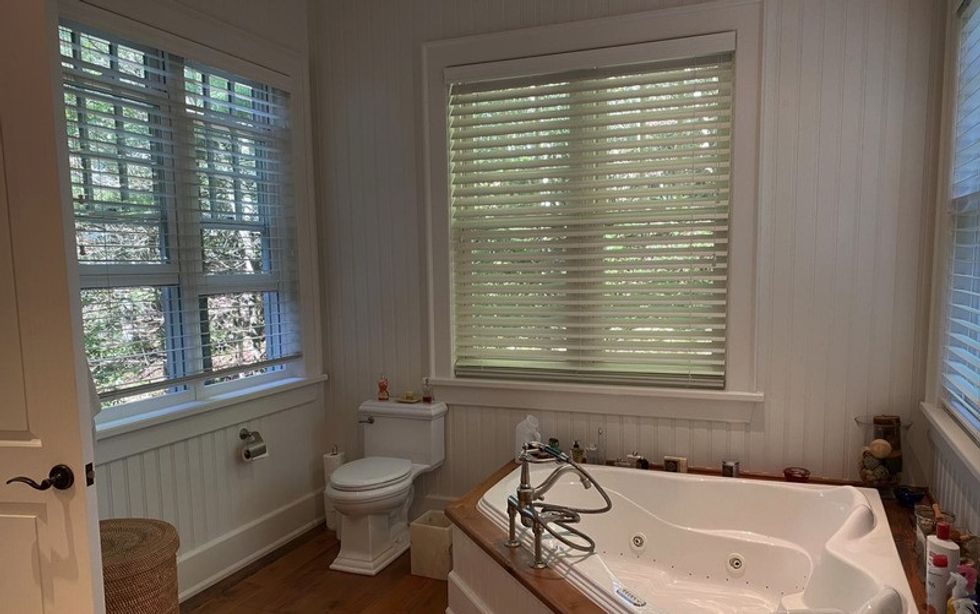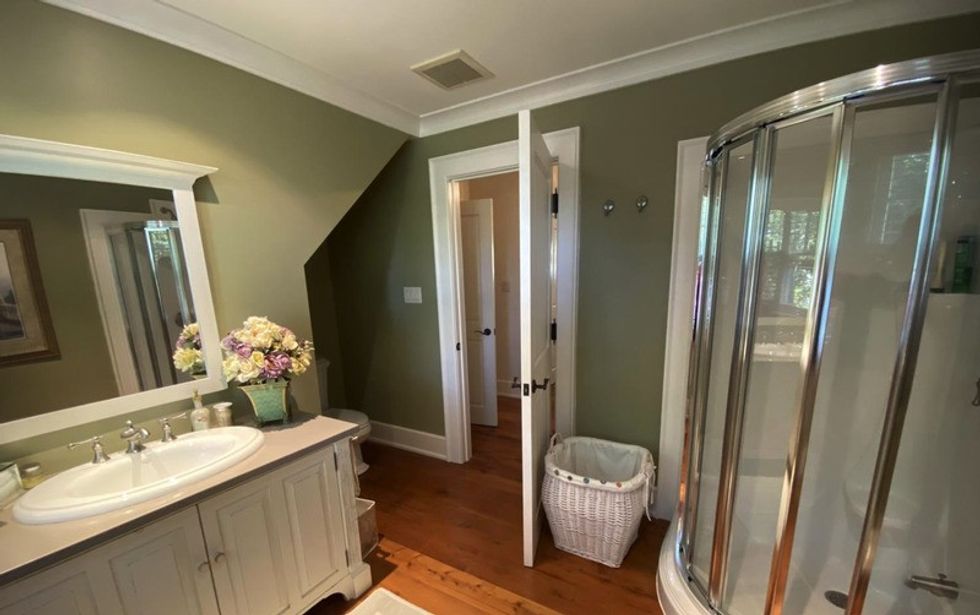 BOATHOUSE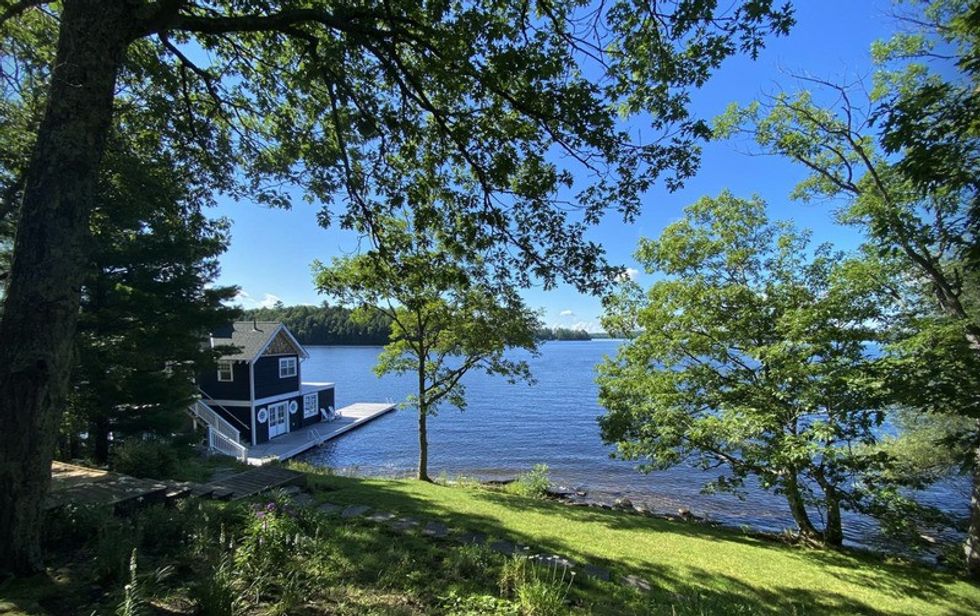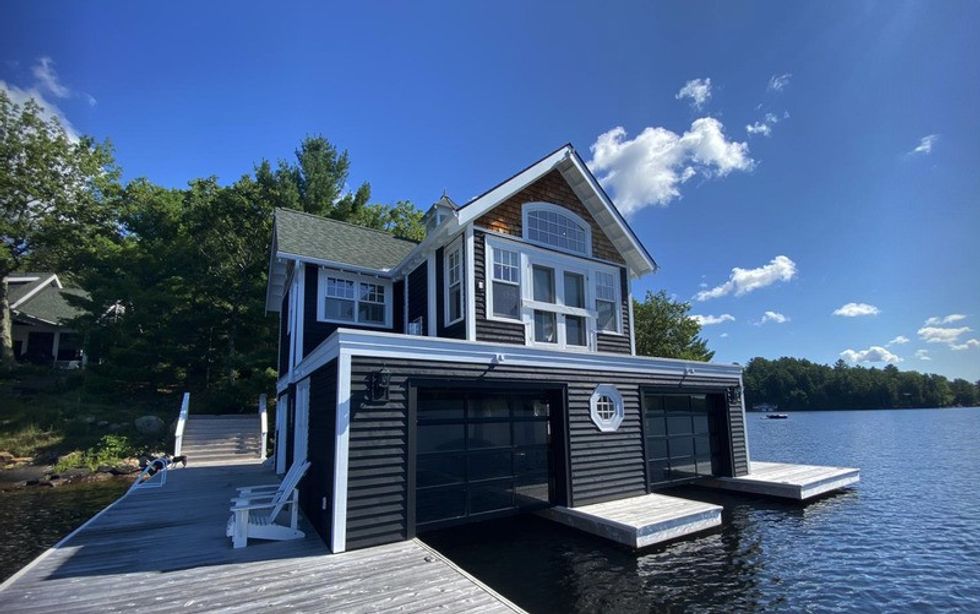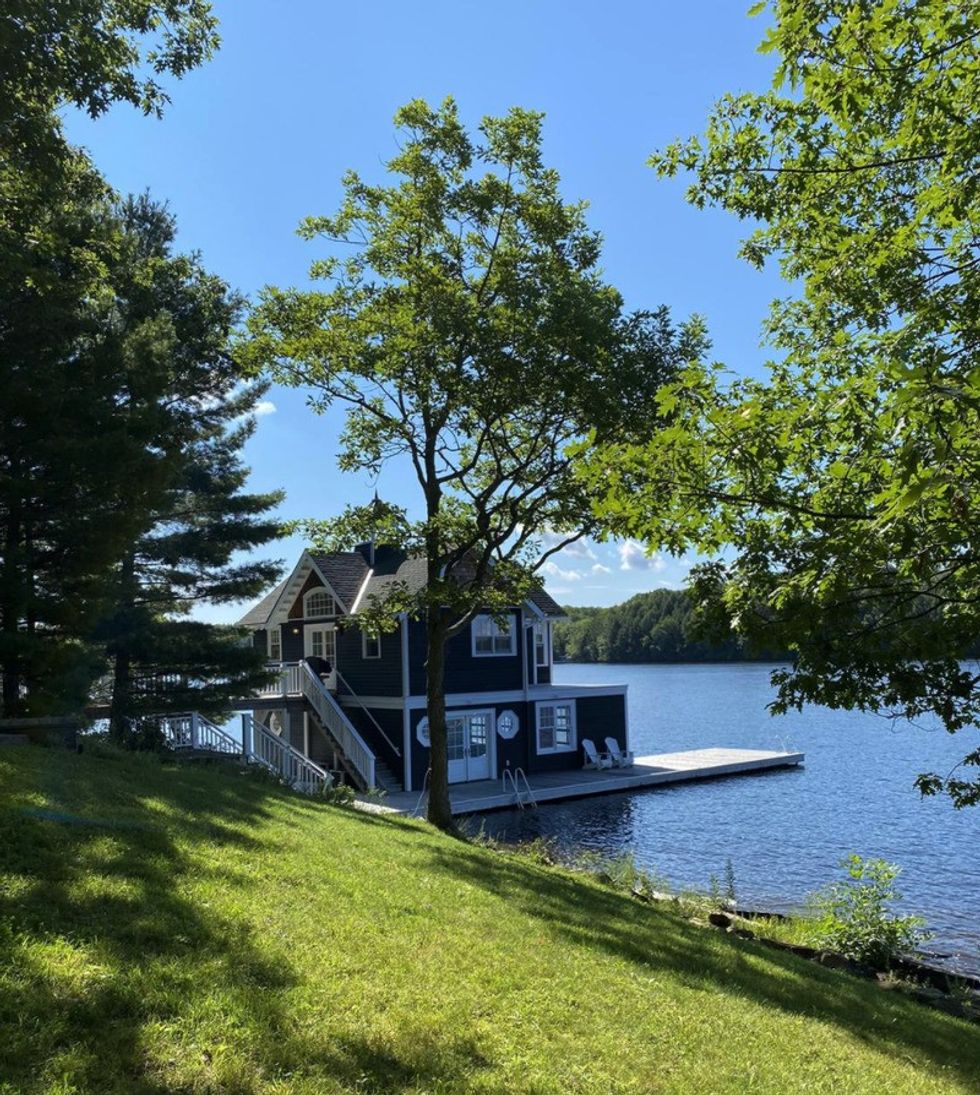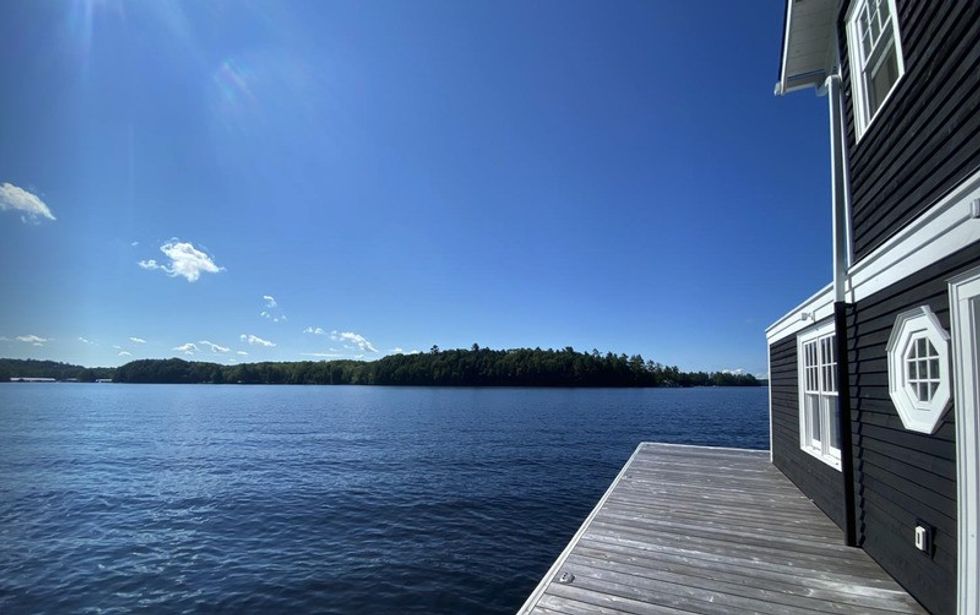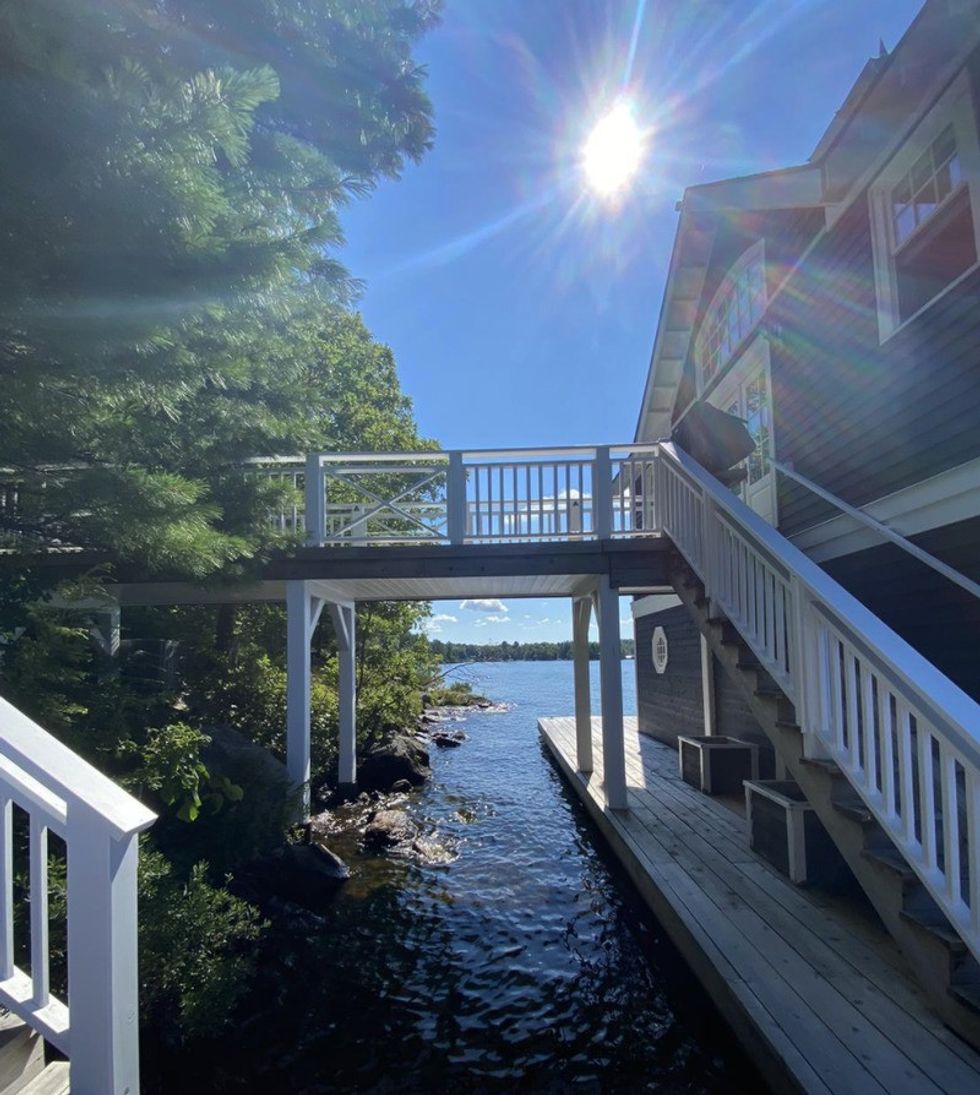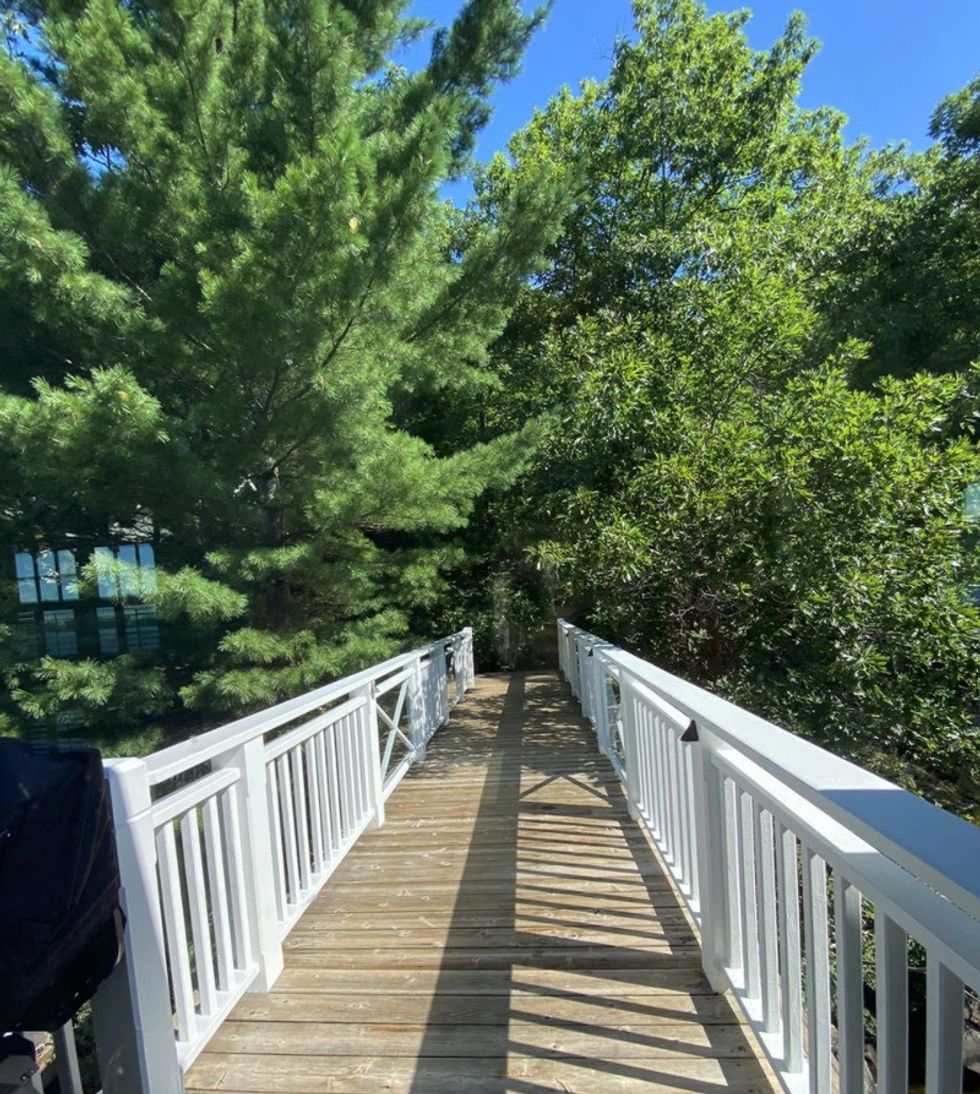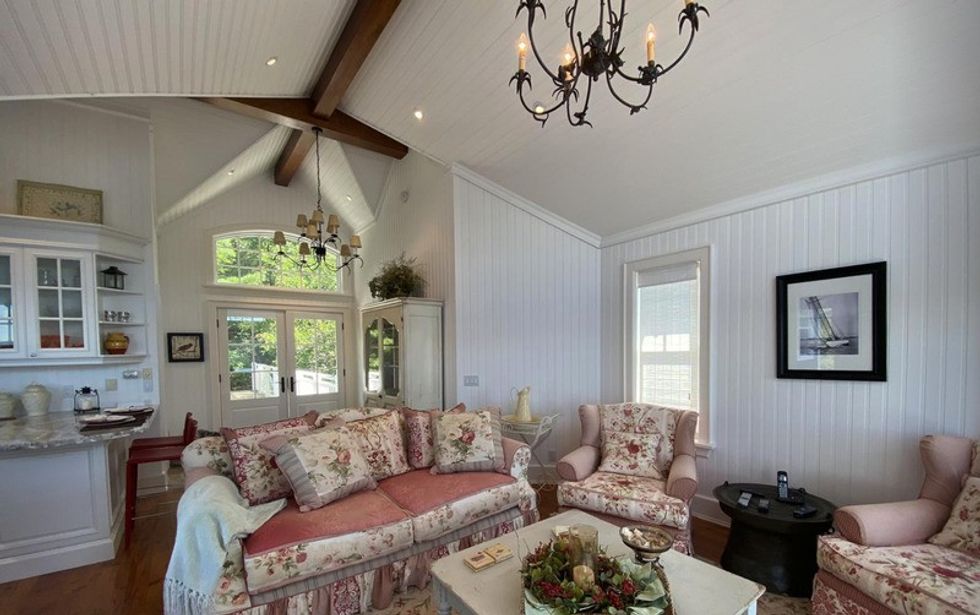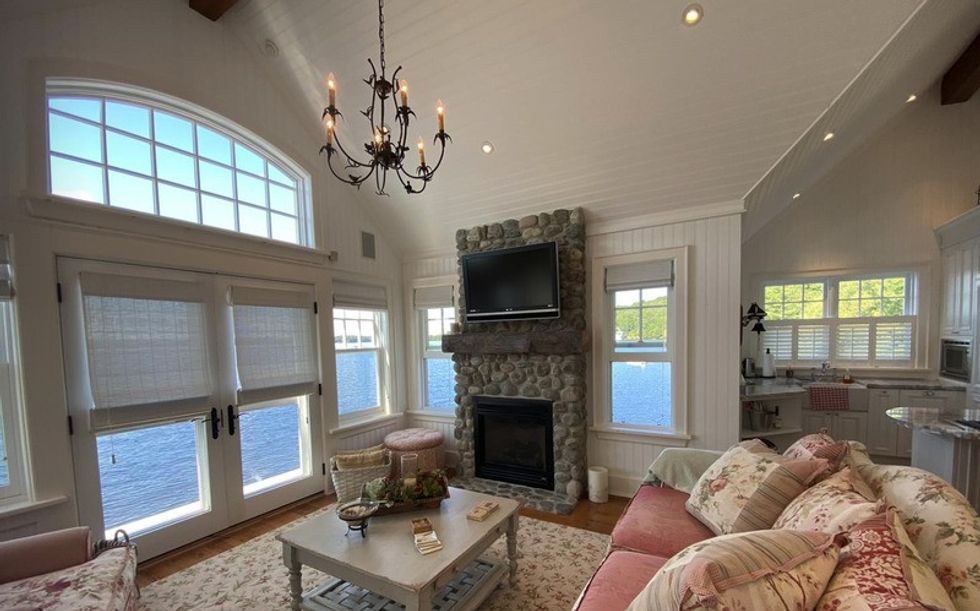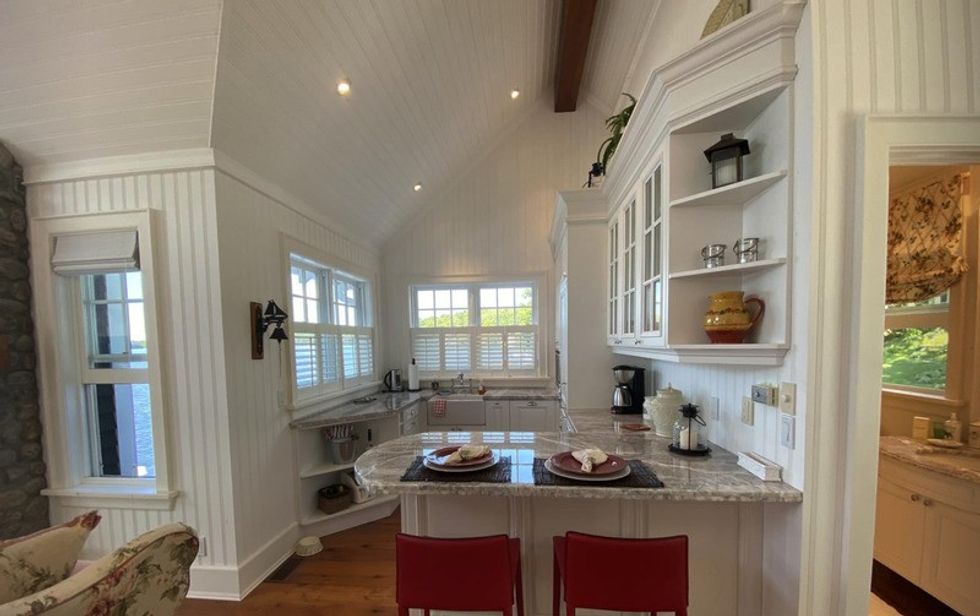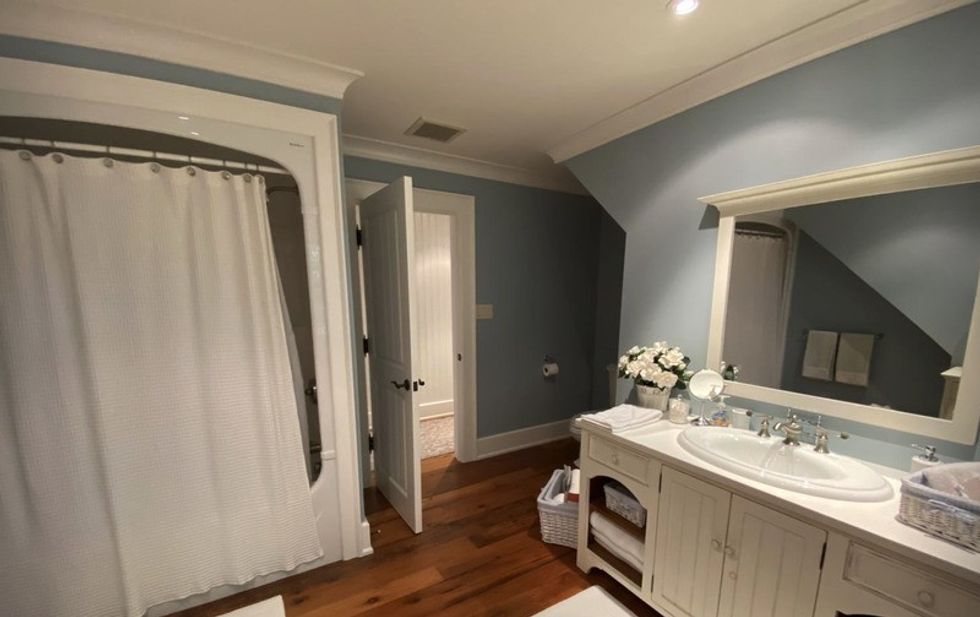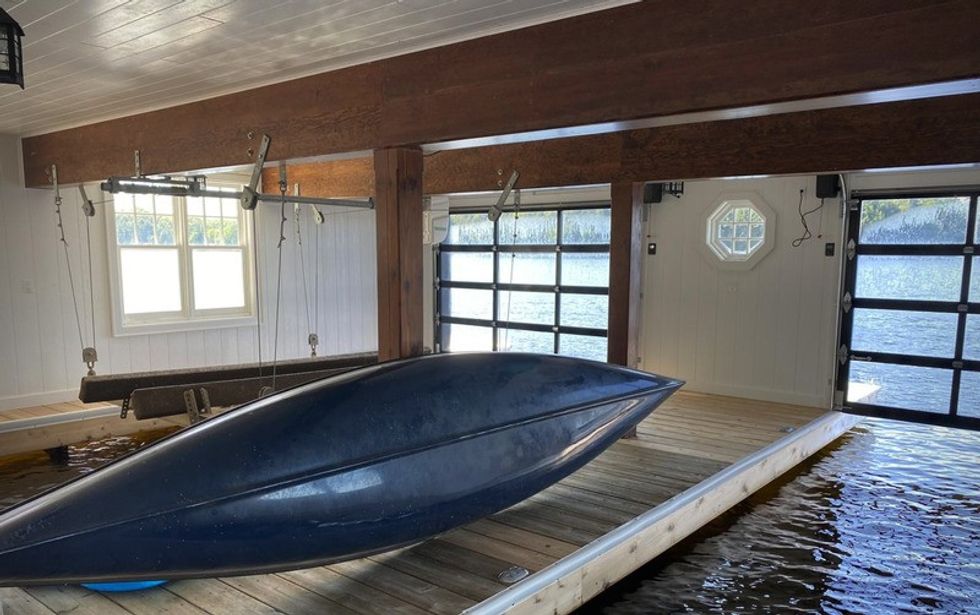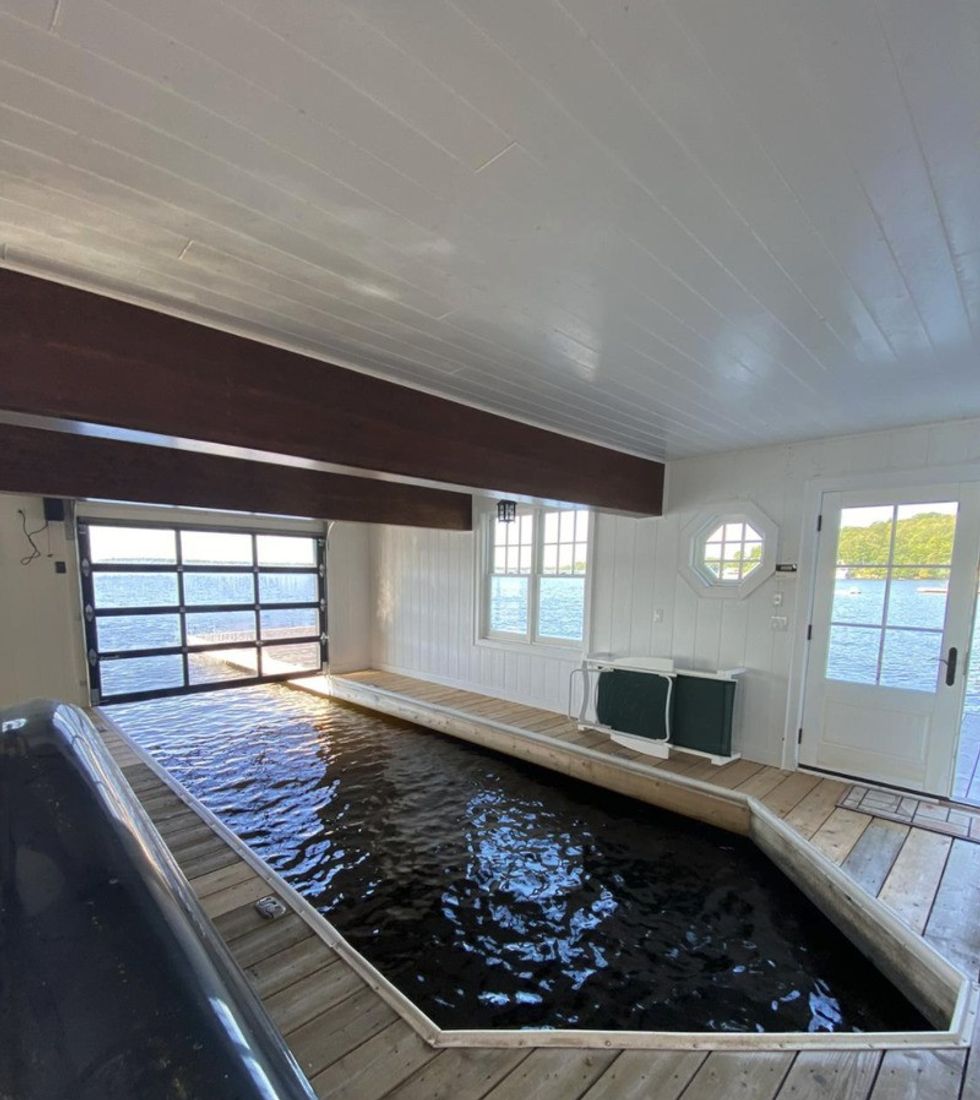 OUTDOOR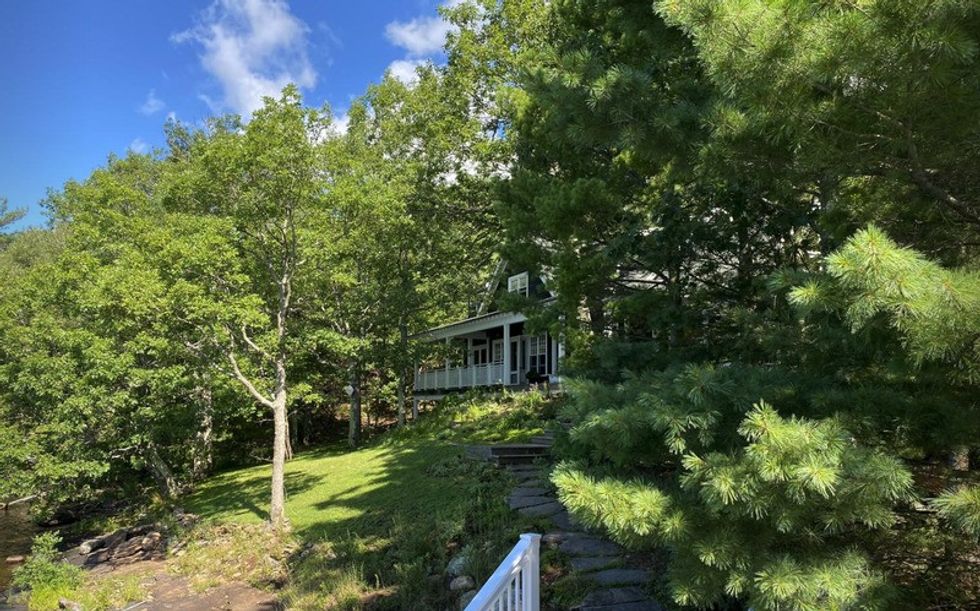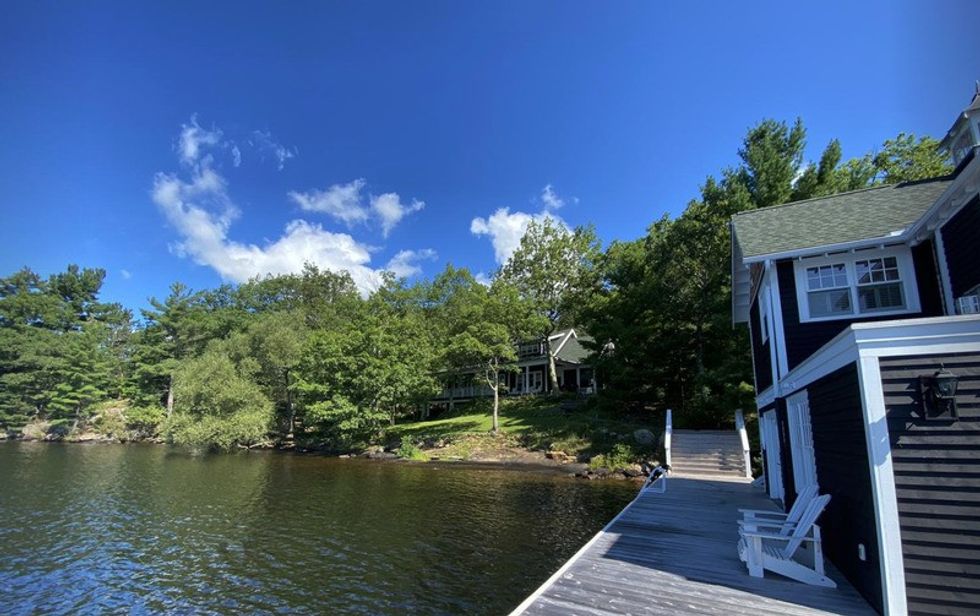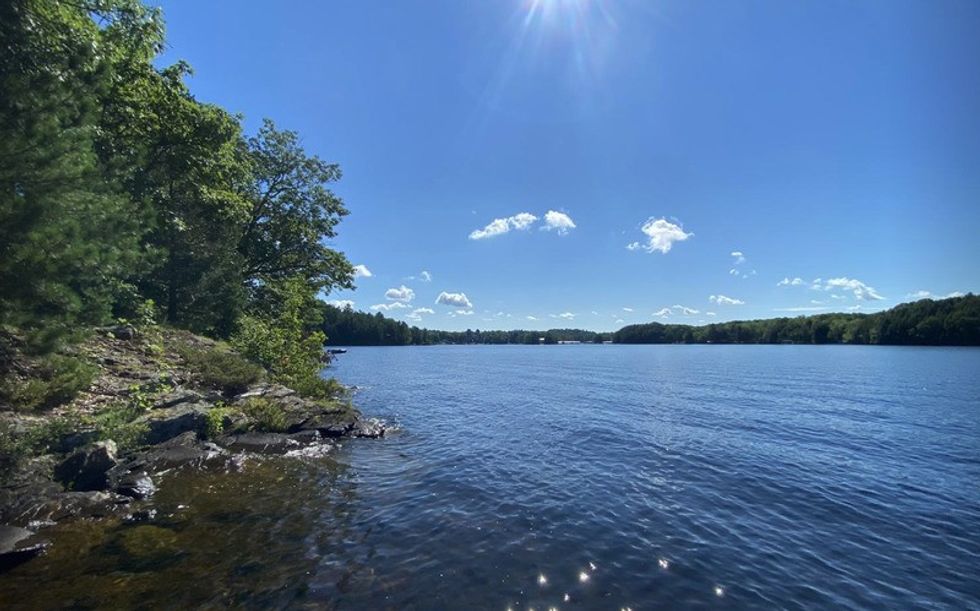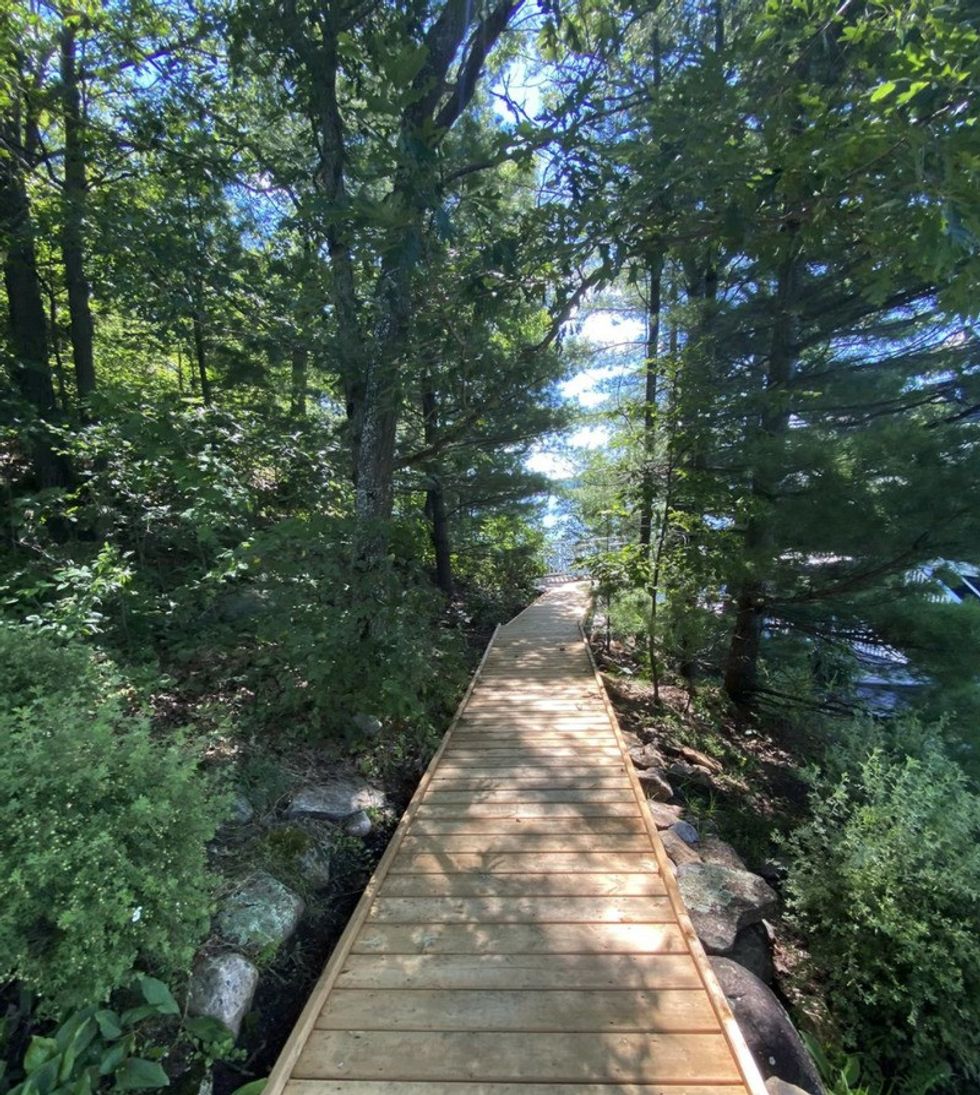 Muskoka