Sponsored
Say Hello to Regent Park's All-Inclusive Evolv
Toronto's award-winning — and forever evolving — Regent Park is getting a new, family-friendly rental development worthy of the world-class neighbourhood.
Evolv, the aptly named Daniels Gateway Rental Communities™, is designed with a well-rounded urban lifestyle front and centre.
Taking over the coveted space at the northwest corner of River and Shuter Streets, the 29-storey Evolv development will offer over 340 purpose-built rental suites. The units will range from studios to extremely rare (but highly appreciated) family-friendly four-bedroom suite designs.
But while Regent Park is definitely Toronto's neighbourhood of the future, your chance to live there certainly doesn't have to wait. With construction already well underway on the anticipated project, occupancies are expected to start early next year.
Common themes future renters can expect to find throughout Evolv are design-forward thinking and innovative use of space. Each suite is outfitted with modern and contemporary finishes, including vinyl plank flooring, 9-foot ceilings, stainless-steel kitchen appliances, and in-suite washer and dryers… and that's all without even mentioning the building's spectacular views.
Catering to everyone from single students to large families, Evolv will make life easier and more enjoyable with its seemingly endless list of amenities. These include co-working spaces, bookable meeting rooms, a media lounge, a pet wash, a kids' room with dedicated outdoor terrace, gardening plots, a party room with a terrace complete BBQs and seating areas, a fitness room with a yoga/stretch studio, and a theatre room with adjacent catering area and lounge.
Adding to the convenience factor, Evolv will also house approximately 8,000-square-feet of street level retail space.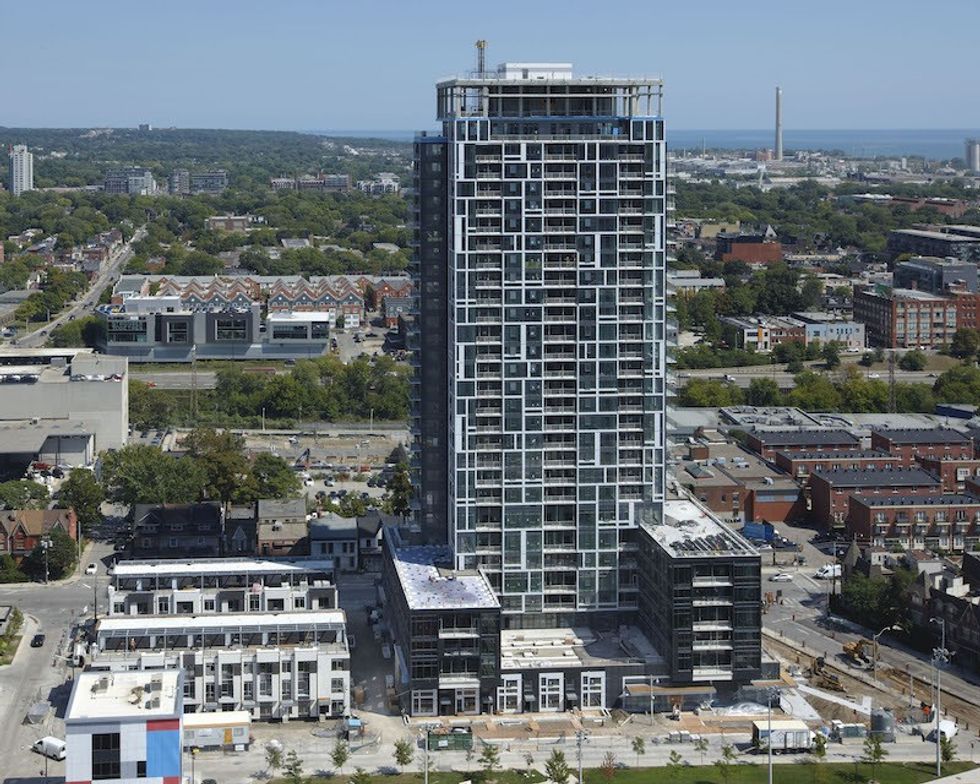 Aside from the aesthetics and amenities, much of the appeal of this project is the reliable Daniels name – which has been associated with inclusivity and quality for decades – behind it. Evolv's award-winning construction team has over 36 years of experience, and is managed by Daniels Gateway Rental Communities™, whose expertise spans over 18 years in rental communities across the GTA.
In 2005, The Daniels Corporation was chosen to partner with Toronto Community Housing to revitalize 53 of the 69 acres in Regent Park – including the introduction of Evolv rental residence – which is now looked at as the gold standard for re-imagining challenged urban neighbourhoods around the world. This downtown east pocket of Toronto is now home to diverse restaurants and cafés, grocery stores, state-of-the-art athletic grounds, a six-acre community park, the Pam McConnell Aquatic Centre, an enriching community centre, and Daniels Spectrum – a 60,000-square-foot arts and cultural hub.
The Daniels Corporation's commitment to Toronto's arts and culture scene will also be reflected on the walls of the Evolv development, in the form of both purchased and commissioned works of art from local emerging, mid-career, and seasoned artists.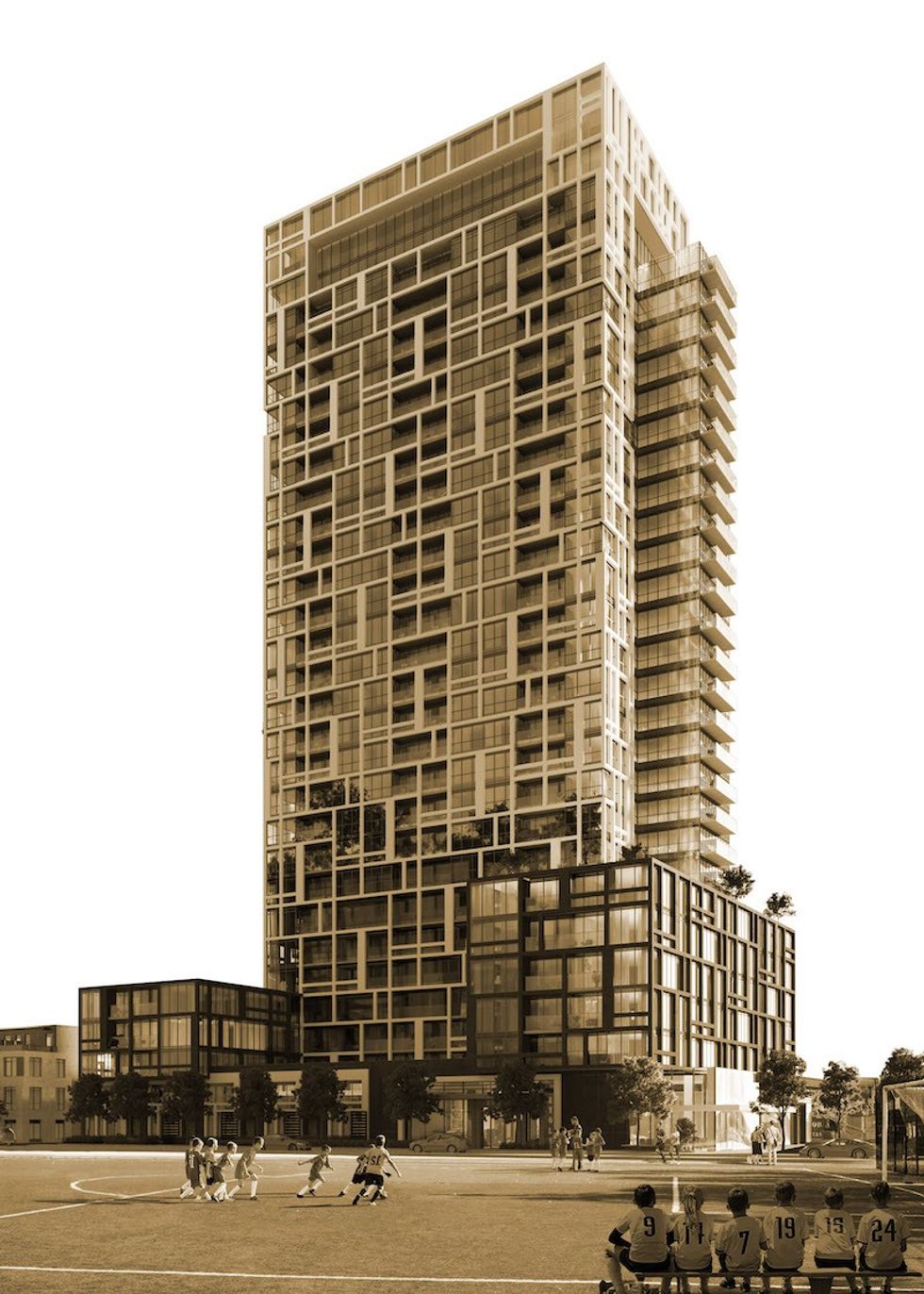 Despite the ongoing COVID-19 pandemic, the Toronto housing market remains as pricey as ever, with the idea of owning a single-family home in the near future an unrealistic proposition for many families. In an era of compact micro condos, Evolv offers spacious downtown options for large and growing families. Furthermore, renting in Daniels Gateway Rental Communities™ opens the door to home ownership with the Daniels Home Investment Program (HIP™). The program allows residents the opportunity to accumulate HIP™ dollars towards the purchase of a new Daniels Home.
The inclusivity reflected in Daniels Gateway Rental Communities™ goes beyond financial barriers; Evolv will feature the Daniels' Accessibility Designed Program (ADP), facets of which include roll-in showers and roll-out balconies for residents using mobility devices.
Those in the market for a lifestyle 'evolution' should register for this coveted new rental opportunity soon. Based on the performance of other Daniels Gateway Rental Communities™, these units won't last long.